10. Tiny Kitchen Storage Solution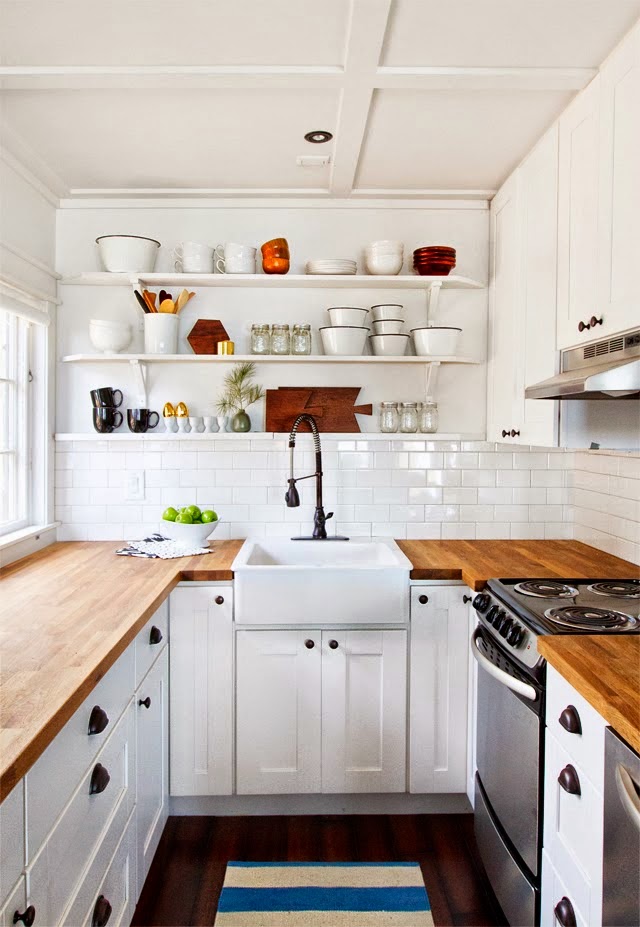 Photo: Credit
Economy, practicality, and aesthetics all combine here to make this an attractive kitchen storage solution for any and all. Whatever your reasons for having less space, make the most of it with this design concept that makes the most of both space and sensibility.
Notice the maximization of counter, cupboard, and drawer space. The only thing missing from this picture is a pot rack hanging from the ceiling. But, no worries–the big pots store away handily in the ample drawers.
Add to that the open wood shelving, blending in almost invisibly in the white and bright design concept, and you have an attractive, fully functional kitchen that leaves no storage stone unturned.
Note the deep sink with utility faucet, so you can work in an uncluttered manner, keeping your kitchen ship-shape for master chefs or amateur gourmands alike.