11. The Hidden Pan Drawer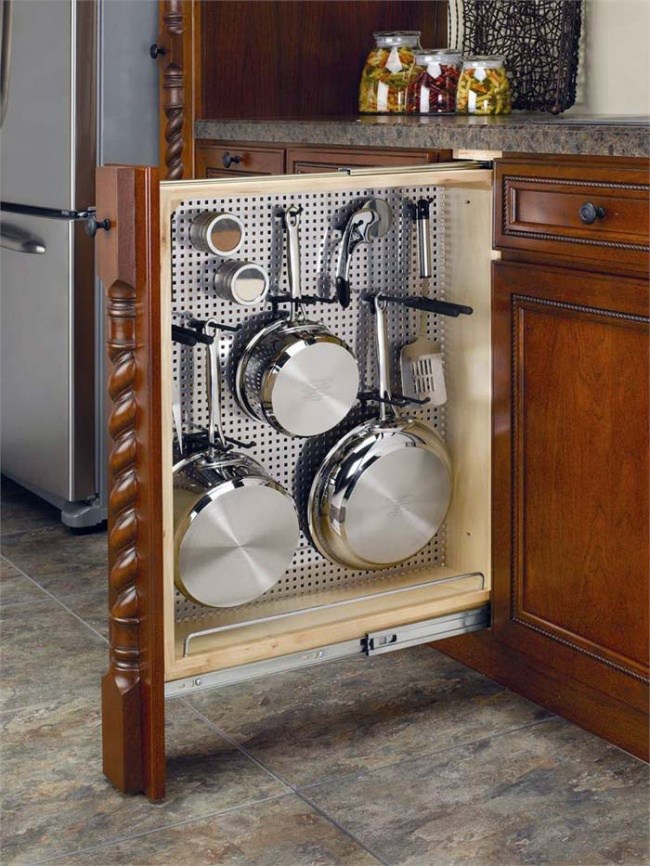 Photo: Credit
Remember our hideaway spice and condiment drawers? This is somewhat the same concept, with a wall-hanging design fitted into a thin, slide away drawer for maximum space-saving utility.
This one will prove especially attractive to those who work a lot with pots and pans, but who lack the space to hang or store them. Or, to those who just can't do with the extra clutter "up top".
Not only pots and pans can hang here, but also utensils and other implements hide away snugly in this uniquely useful storage concept.
This one is also a good idea for more vertically-challenged folks among us, who may not like getting up on step-stools to reach hanging pots and pans. Either way, this one's another winner for the spatially minded storage lover.