12. Above-Sink Open Shelving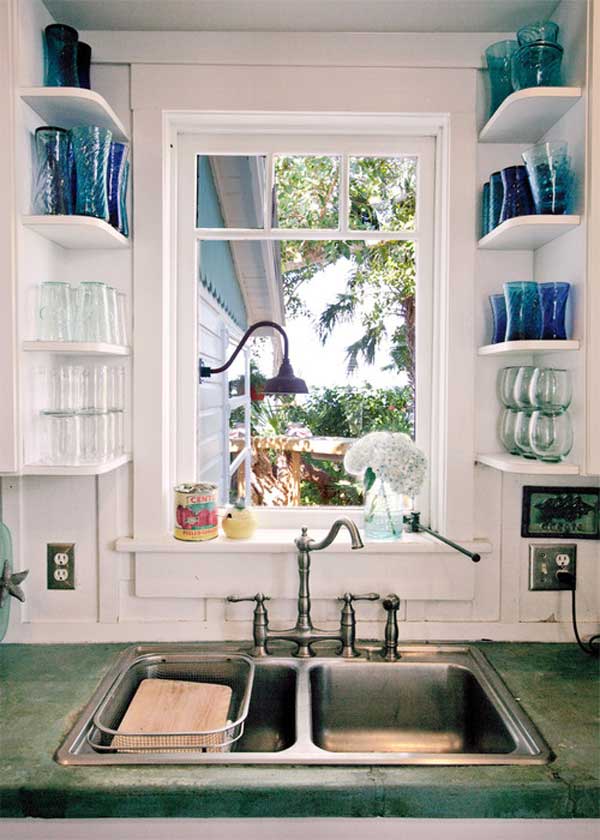 Photo: Credit
Here's another ingenious, creative kitchen storage solution. For those with a minimum of wall space in your kitchen, consider putting open wood shelving along the sides of cupboards just above or beside the sink area.
Save space along with time and energy with this kitchen storage design, which allows you to simply stand at the sink and reach up and pull drinking glasses off of proximally-located shelving.
Californians, you may want to add a one-inch "retaining wall" around the shelf edges to keep glasses from sliding off and shattering, in case of an earthquake.
For vertically-challenged folks, you may need a step-stool to get to the upper shelves, but this kitchen storage solution is still perfect for just about everyone.