3. Ultimate Utensil Drawer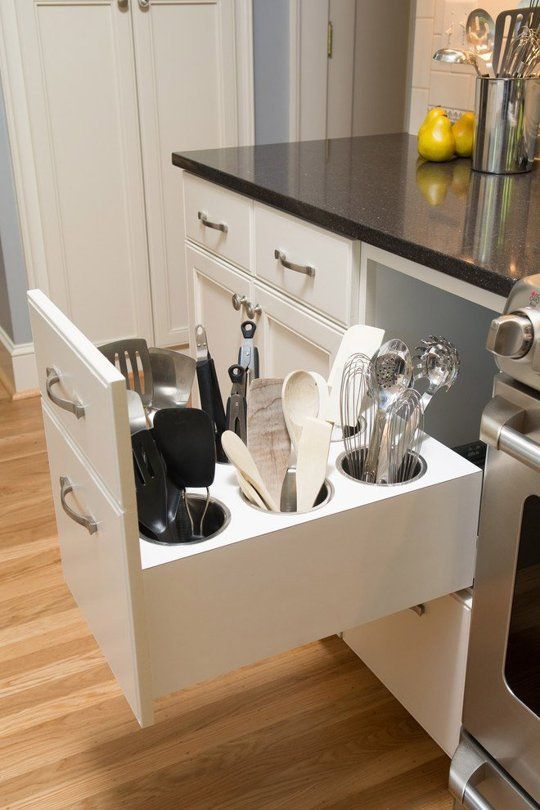 Photo: Credit
Here's another fabulous kitchen storage solution. Put away those utensil jars cluttering your countertops because the "ultimate utensil drawer" organizes and puts within easy reach all your many varied utensils with one easy opening of a drawer!
Imagine being able to access all your serving utensils with the ease of opening one silverware drawer. Now, it's just that easy.
You can even organize your utensils and store them in metallic vessels embedded in the drawer.
Like the hidden shelves caddy, it's "out of sight, out of mind" once you've used, washed, and put away your spatula, serving spoons, tongs, whisks, and other utensils.