4. Secure China Drawer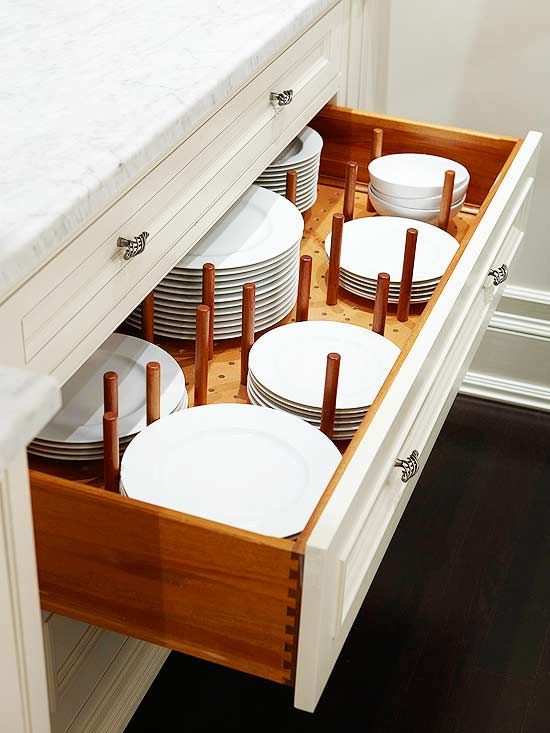 Photo: Credit
This creative kitchen storage idea is tailor-made especially for those who live in earthquake-prone areas. Or, for those with a large amount of china or dinner plates that you want to keep from shifting around.
Tall wooden pegs placed within the wide, shallow drawer keep plates in place in case of unexpected jostling. Californians, take note.
The pegs also help keep plates, bowls, or other dishware organized by size. This is important visually to some, who, with one look, will be able to sort out the large serving plates from the teacup saucers.
This is perfect for china hutches, or any wide storage drawers meant for holding breakable dishware.