6. 2-in-1 Diagonal Drawers, or Lazy Susan Alternative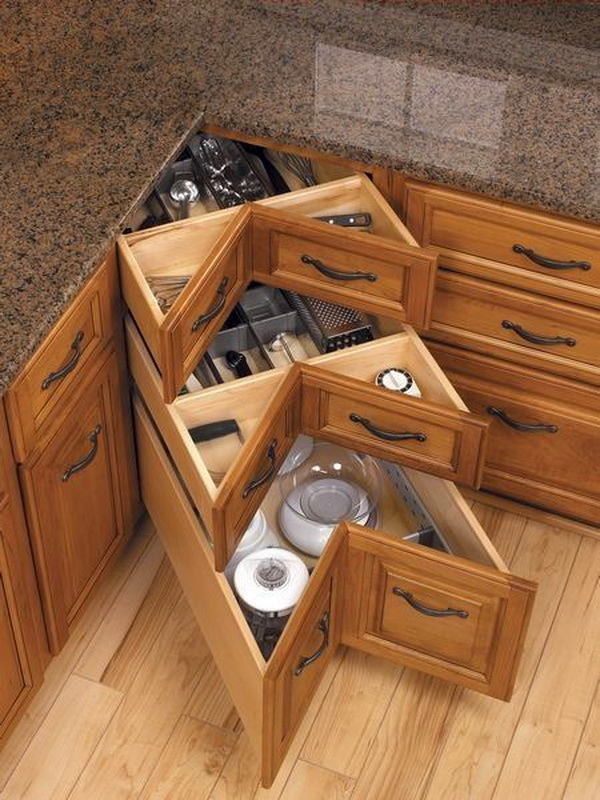 Photo: Credit
This rather ingenious kitchen storage idea is creative, practical, and clever. Corner drawers at a 90-degree angle can work against one another, so why not combine them into one big drawer?
The single, diagonal drawer, as opposed to having the two corner drawers at odds with one another lets you make the best use of the space, and have ergonomic ease of flow as well.
The 2-in-1 diagonal drawers are a useful alternative to the lazy susan caddies used in many kitchen corner drawer spaces. Some may prefer the diagonal drawers to the lazy susan fold-out door.
This lazy susan alternative also lets you combine kitchen implements into segmented built-ins within the drawer.