7. Produce Crate Drawers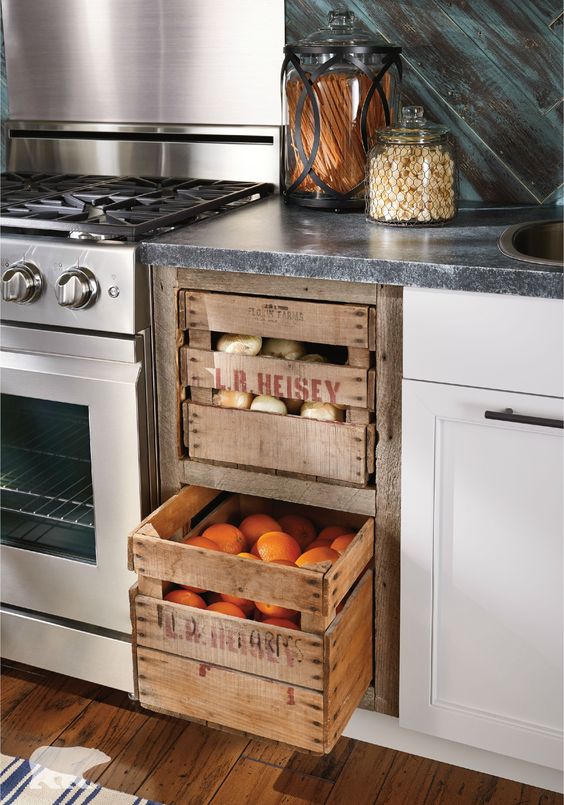 Photo: Credit
For those who enjoy the rustic, down-home look, these produce crate drawers fulfill a practical need for a kitchen storage solution and tell your guests that you embrace farm-to-table values.
Whether you have a stripped-down and simple kitchen design, or a more upscale aesthetic plan, the rustic wooden crates work as an alternative to drawers-as-usual.
So, where can you scare up some produce crates? Check your local grower, farmer's market stand or store. They may have a couple sitting around. Into DIY solutions? You can even build your own crates from palettes or spare lumber.
And, for the really committed do-it-yourselfer, your produce crate drawers can even double as a produce hauler, saving on grocery bags when you go shopping!