9. Small Kitchen Storage Idea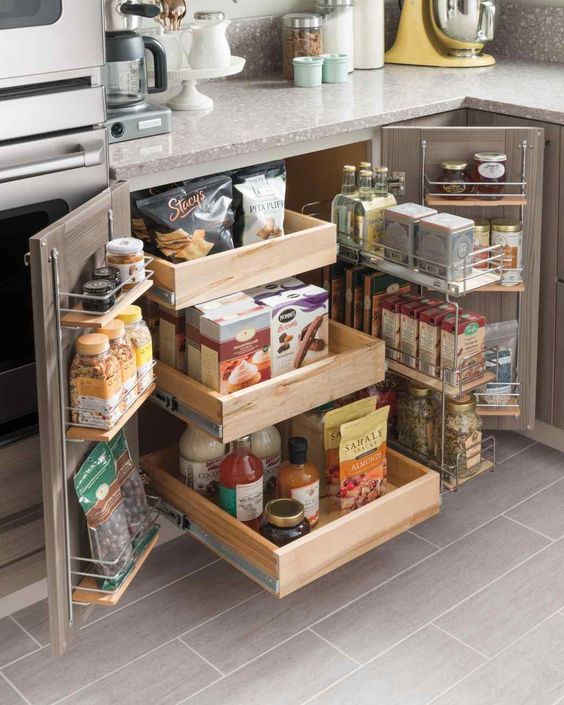 Photo: Credit
For those of you with limited kitchen space, the ingenuity of this storage solution will wow you. 12 handy shelves fitting into an area about the size of a dishwasher makes for a truly inventive space saver!
You can fit a complete pantry for one or two people into this crafty optimizer of cubic footage. Works for everything from small jars to larger boxes, jars, bottles, and then some.
Plus, you've got your pantry located right where you cook, as opposed to it being almost separated from kitchen areas in most houses. Good things do come in small packages!
Economizing and consolidating space is attractive to anyone these days, and this multi-drawer and shelf storage solution calls out to bigwigs and minimalists alike.