Hot Kitchen Design Trends
Planning to renovate your kitchen to lend it a chic look? Enjoy some truly gorgeous examples that follow the hottest design trends for 2015.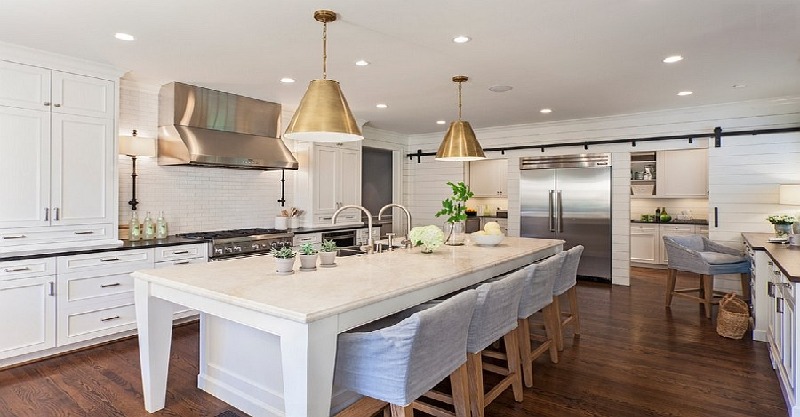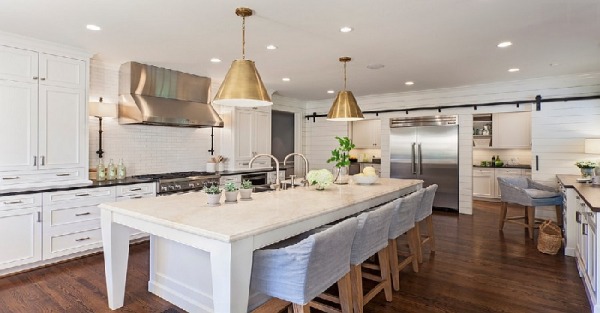 Planning a kitchen renovation?
Kitchen renovations can definitely be a daunting task, especially if you are not sure of the style and ambiance you are shooting for.
Find inspiration and ideas from some truly gorgeous examples that follow the hottest trends for 2015.
Although trends should not always dictate the overall look of your kitchen, you might use them sporadically and give your kitchen an entirely new look without committing to it for decades to come.
Hopefully, you might find that last little missing piece that will complete your dream kitchen.
1. Go Bold with Black

After years of using white for a soothing, elegant, and neutral kitchen backdrop, the color spectrum moves towards the other end and in 2015 black becomes the sought-after shade in the kitchen.
It is understandable because black brings the air of sophistication and lends the kitchen a sleek, bold look.
Have a look at the above-shown traditional kitchen. Black definitely adds refinement and class to the space. Photo: Credit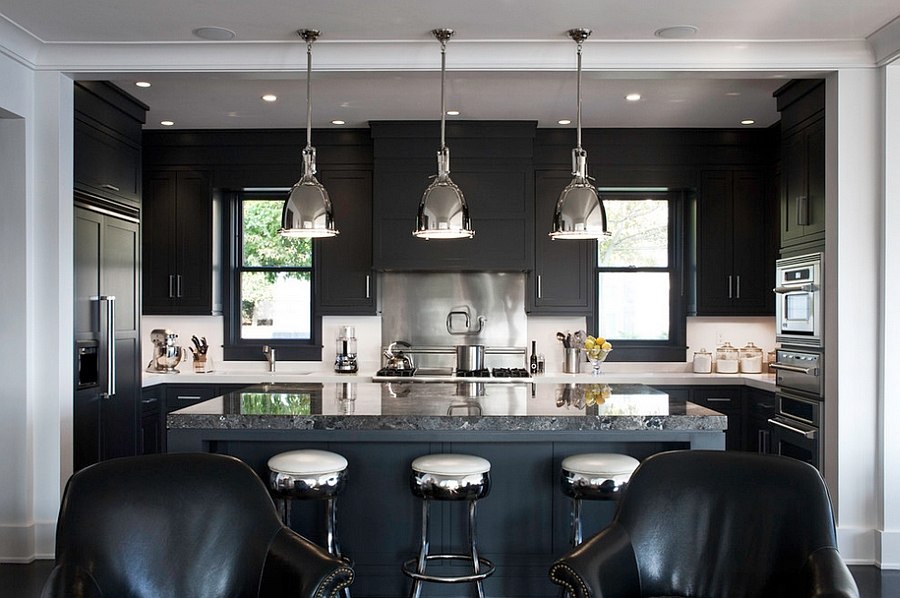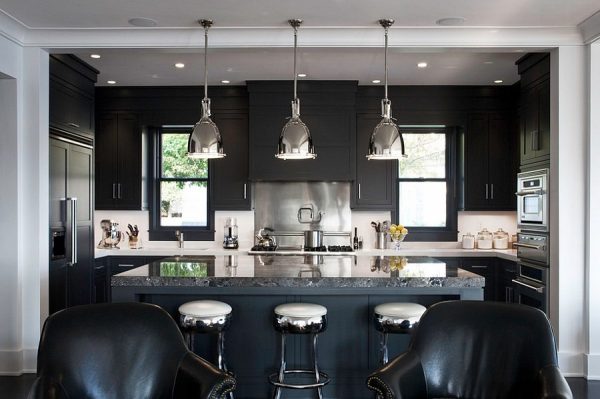 However, if a predominantly black kitchen is too bold for you, use black to only highlight details and anchor the space draped in cool neutrals.
If you prefer a timeless look, then opt for a classy black-and-white kitchen. Photo: Credit
2. Unleash Metallic Magic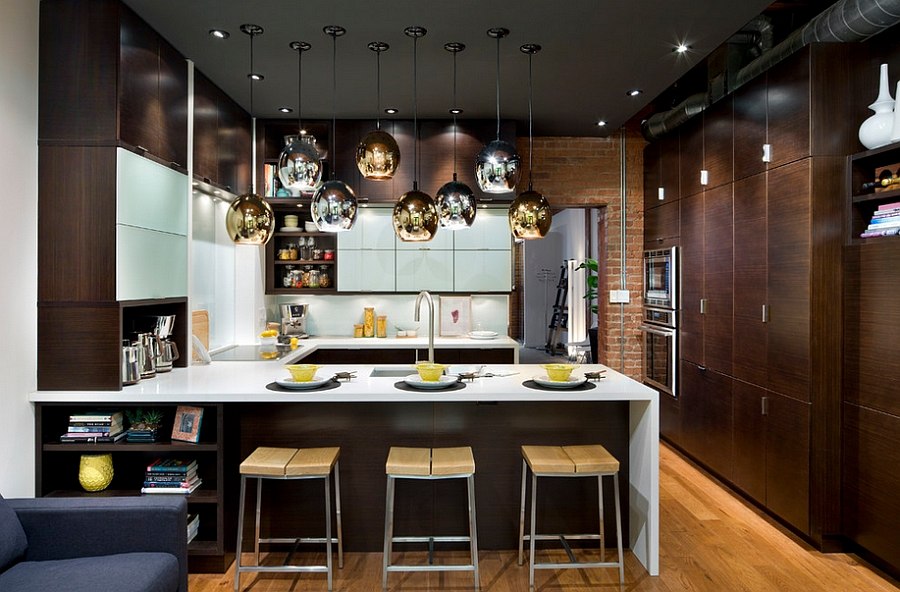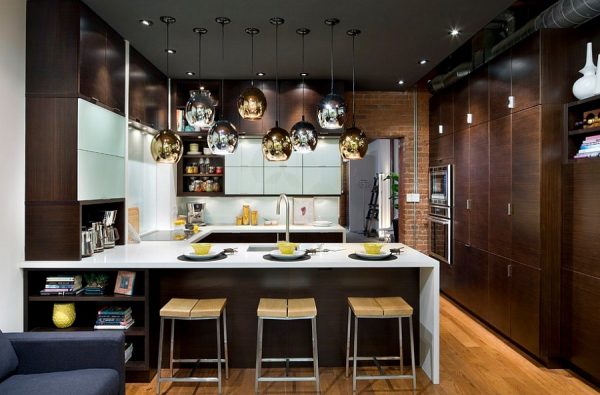 The trend of replacing silver and chrome with warm metallic hues-gold, copper, and bronze, is expected to continue in 2015.
For the kitchen, opt for faucets and lighting fixtures in bright, shiny golden hues to add a dash of luxury. Photo: Credit
3. Dynamic Social Hub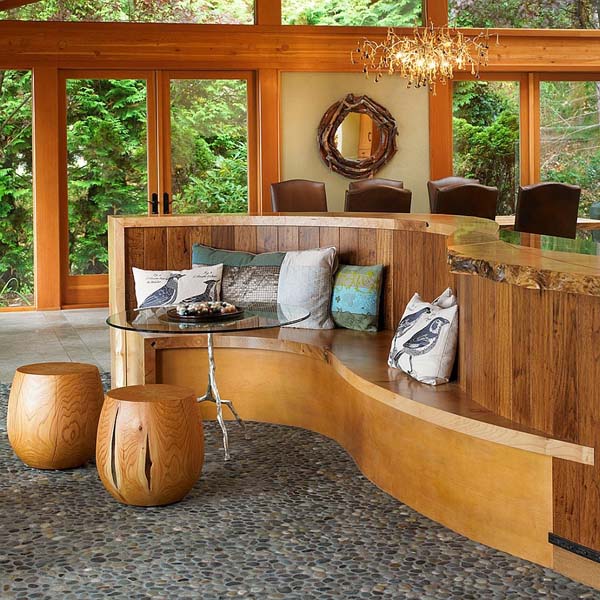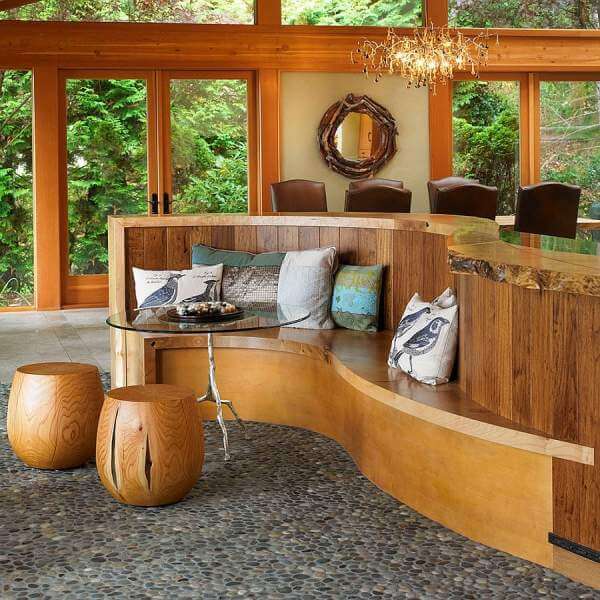 The concept of turning the traditional kitchen into a family-friendly hub blurs the boundaries between the kitchen and the areas around it.
In the picture above, the kitchen island extends to shape a built-in banquette. Photo: Credit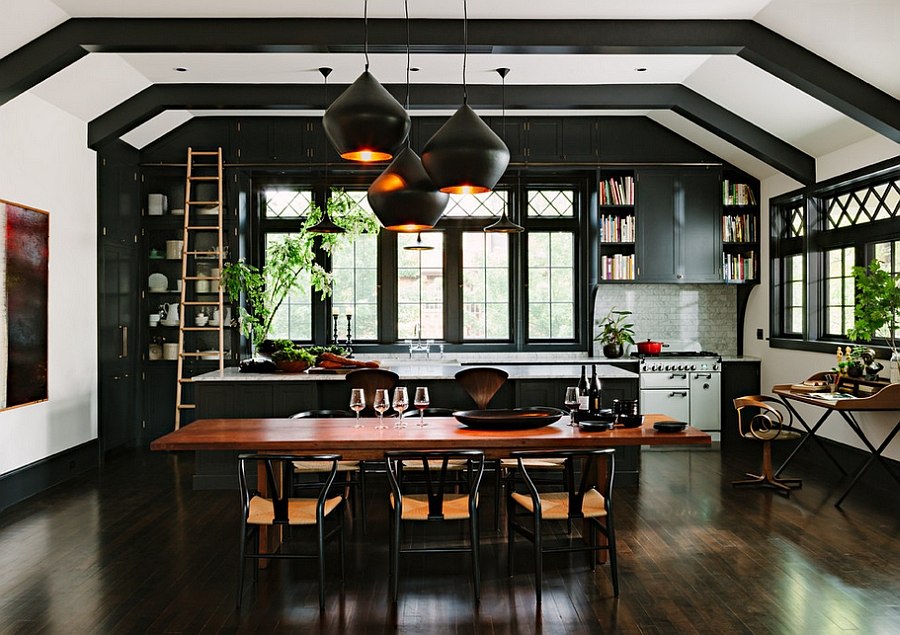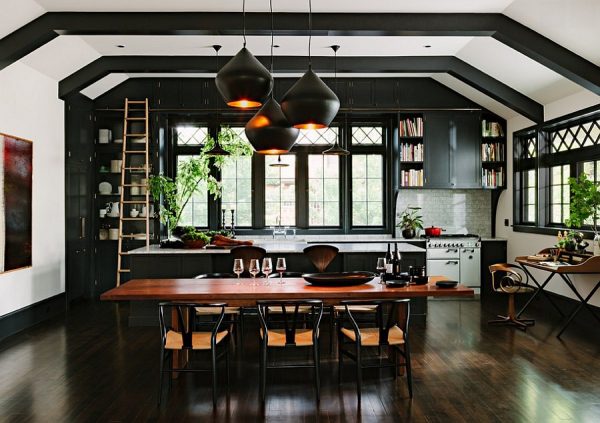 With the idea that every member of the family should feel comfortable in the kitchen, get creative and incorporate an extended breakfast nook, a small banquet in an unused kitchen corner, a cozy tufted bench next to the window, or even a small workstation or a kids' play area. Photo: Credit
However, the design of a true social kitchen depends entirely on the specific needs of the family.
4. Timeless Shaker Style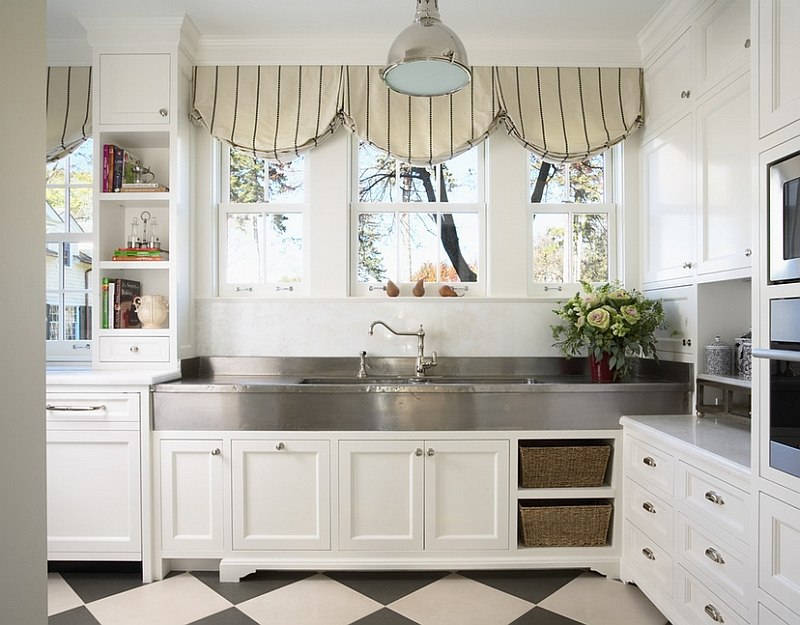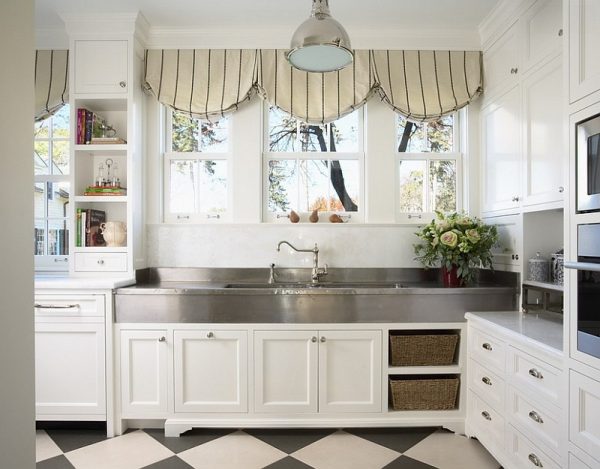 Shaker-style kitchen cabinetry is an investment worth making because it never goes out of style and always works well with almost any theme. Photo: Credit
Shaker-inspired cabinets fit in with styles ranging from rustic to minimal and it is often the finish and the accessories that lend them their final look.
Simple, functional, and appealing, they add textural brilliance to the kitchen.