You realize kitchen tools are precious when you start clearing out your drawers and realize how much more you can if you used all of them.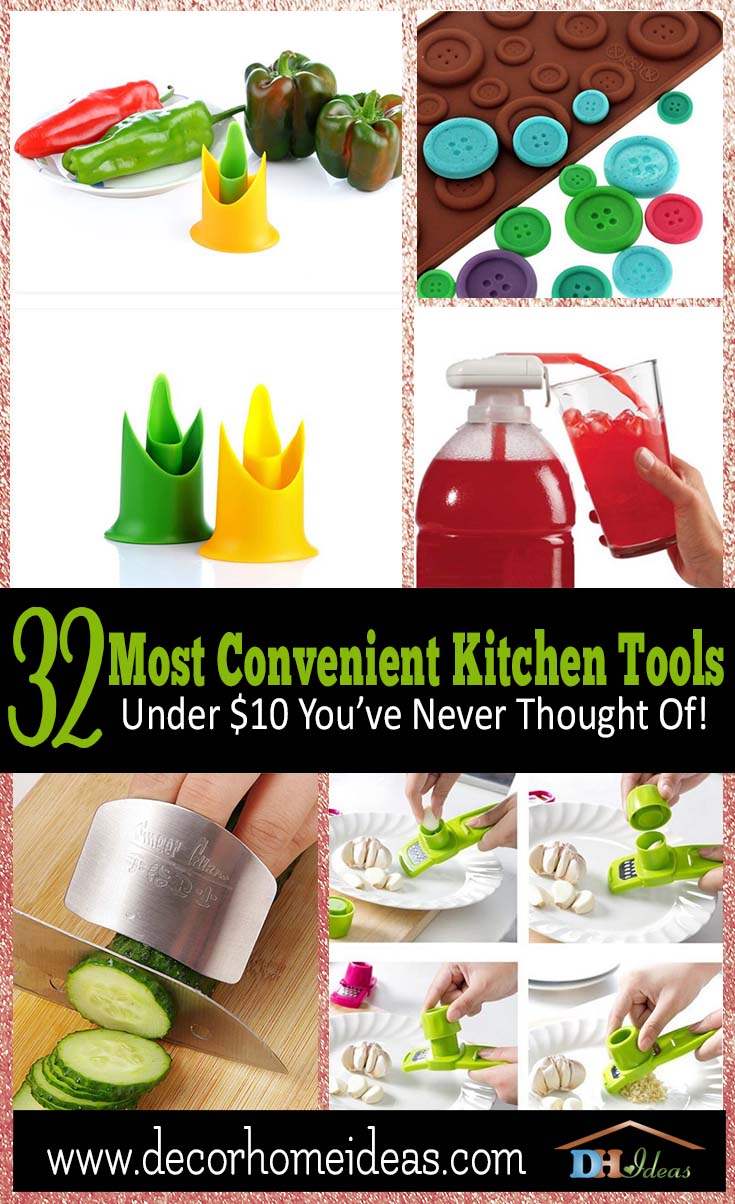 When it comes to making daily life comfortable, I realize I am using lots of kitchen tools and the one thing they have in common is they all have a really practical purpose. They are also inexpensive and fun to use.
I just made a list of 32 little tools that are inexpensive. They make my moments in the kitchen much more convenient and pleasant. Chores need not be boring! Keep reading.
1. Graters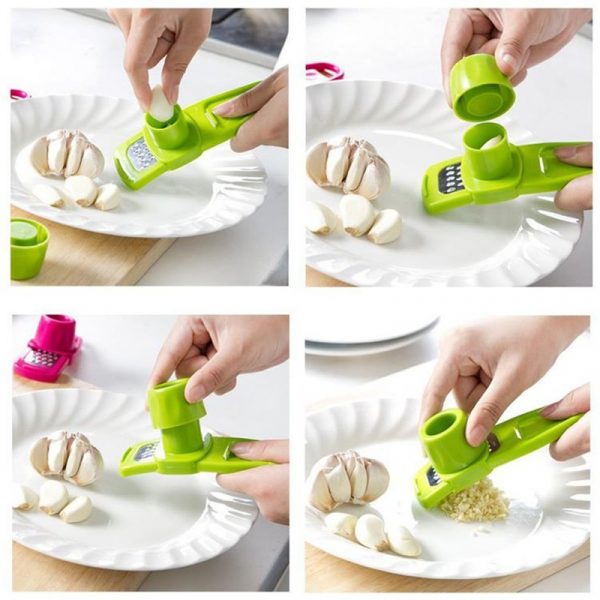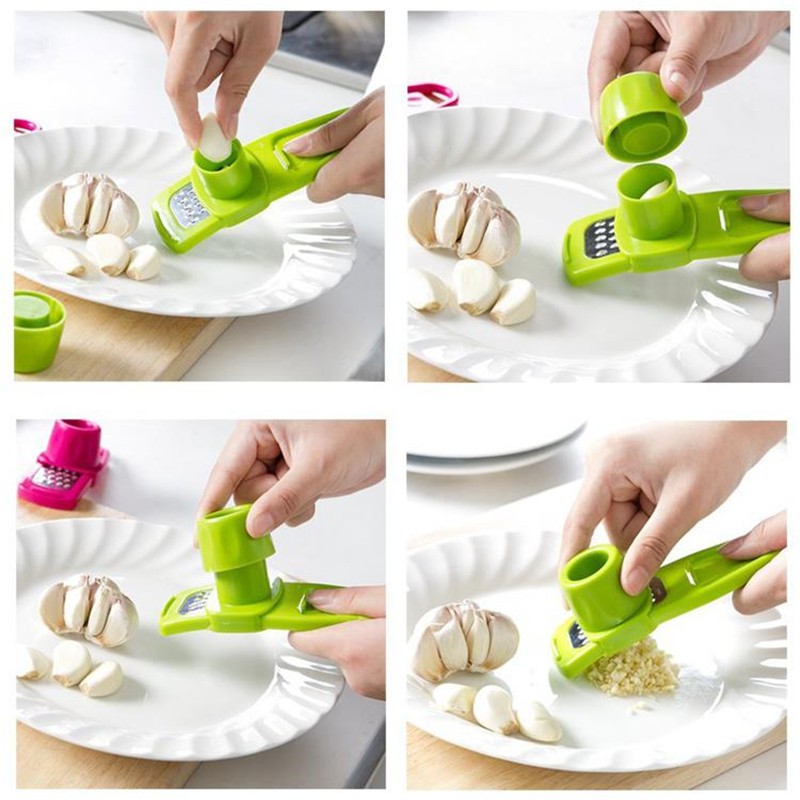 I'm using a similar one for ginger and garlic grinding. It's one of the little tools that don't slip off my hands, mine is a little different from the website, but still very helpful. More info: Here
2. Water Filter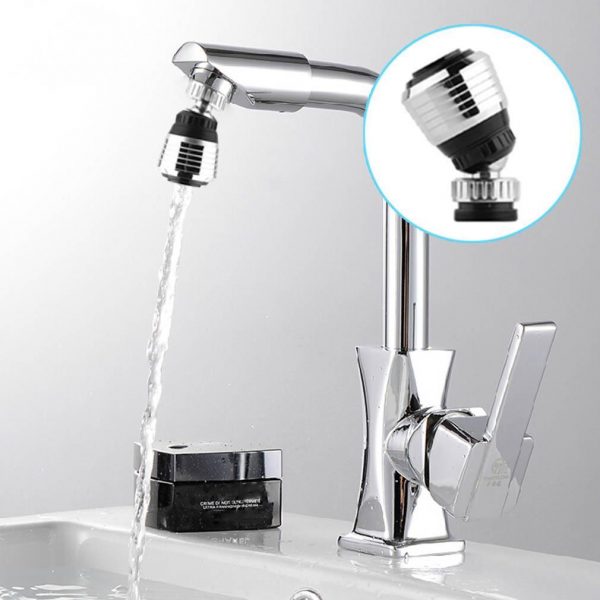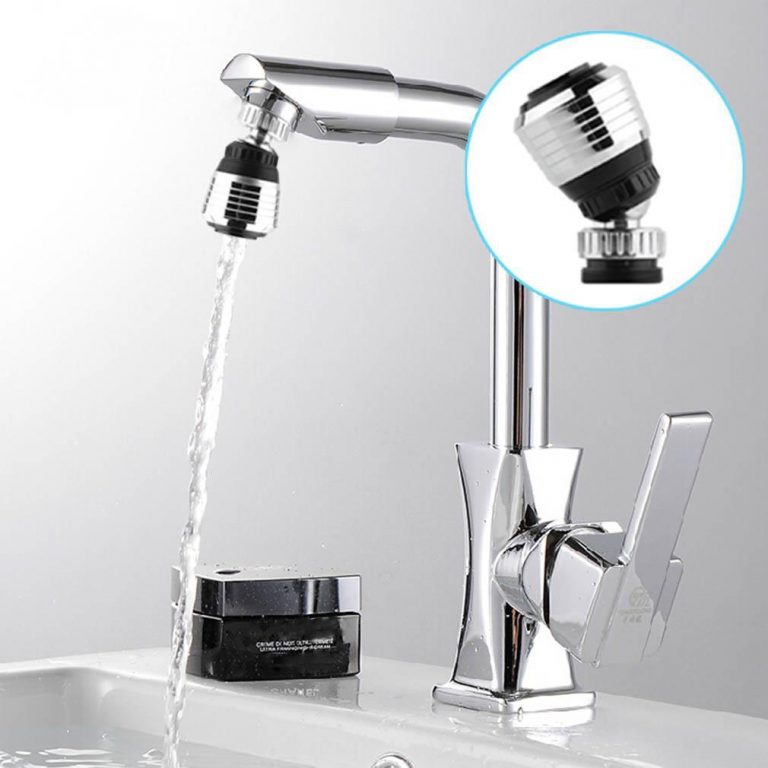 I was done with dealing with dirt inside my sink and with wasting water. By adding a water filter that rotates 360 degrees, I see a decrease in electricity bills, clean tap water, and surface! More info: Here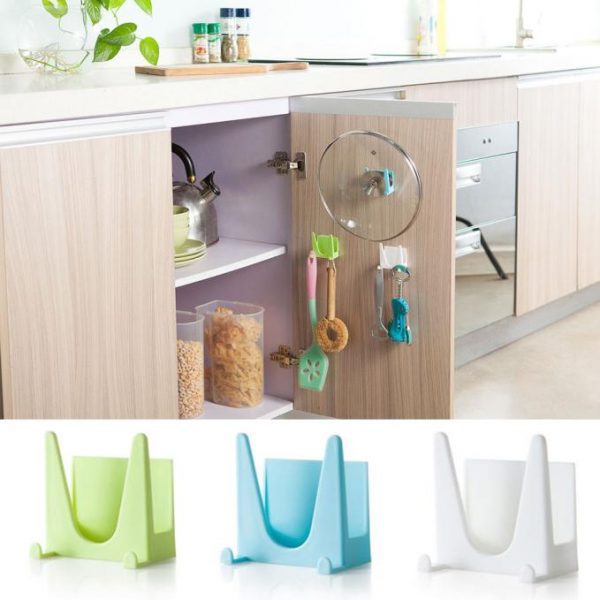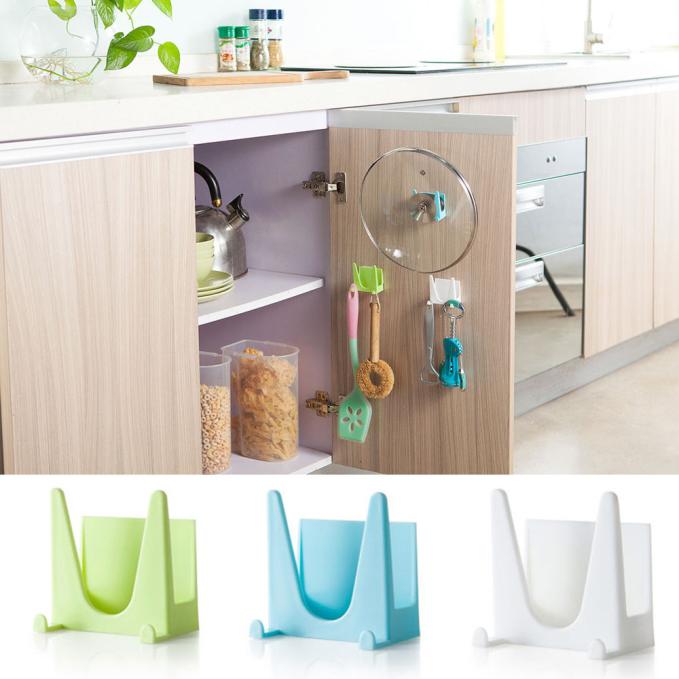 I appreciate a well-organized kitchen drawers. Pretty smart use of space here. Organizing my tools makes it so much easier to find them! More info: Here
4. Veggie Slicer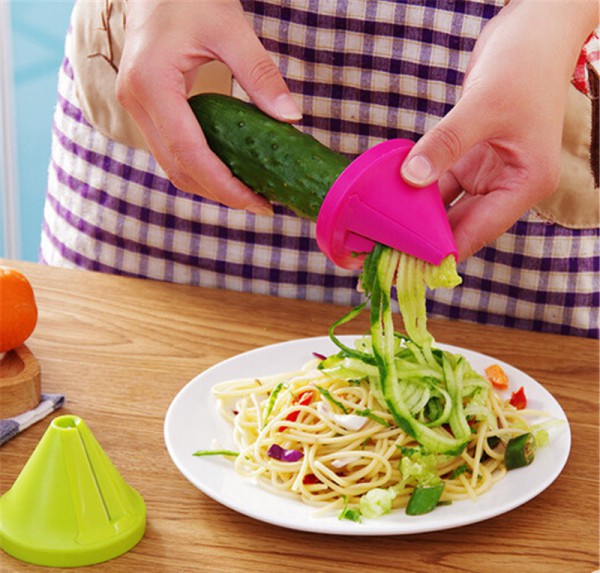 This is a cheaper version than a full on spiralizer. It comes in handy for salads, when I want to use a cutter to make a variety of shape and forms. Cutting with a knife is boring, let's play with forms. More info: Here
5. Garlic Press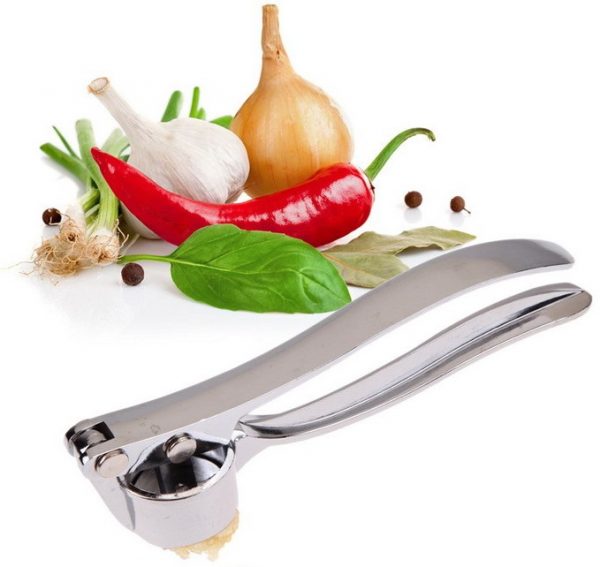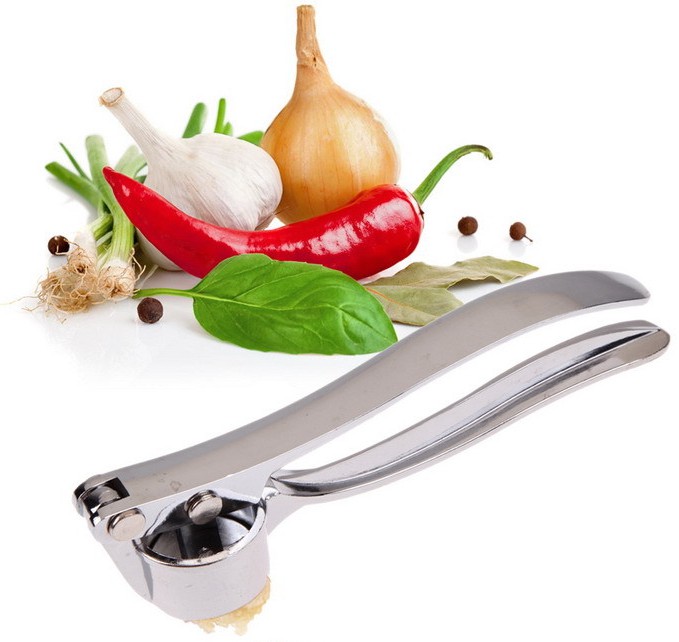 I am not sure how a home can exist without a garlic press. Hey, it's a natural antibiotic – all the more reasons to make sure it's inside most of our meals. More info: Here
6. Potato Assistant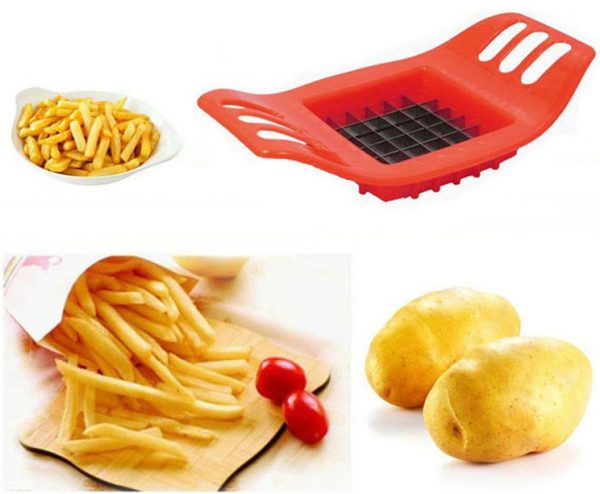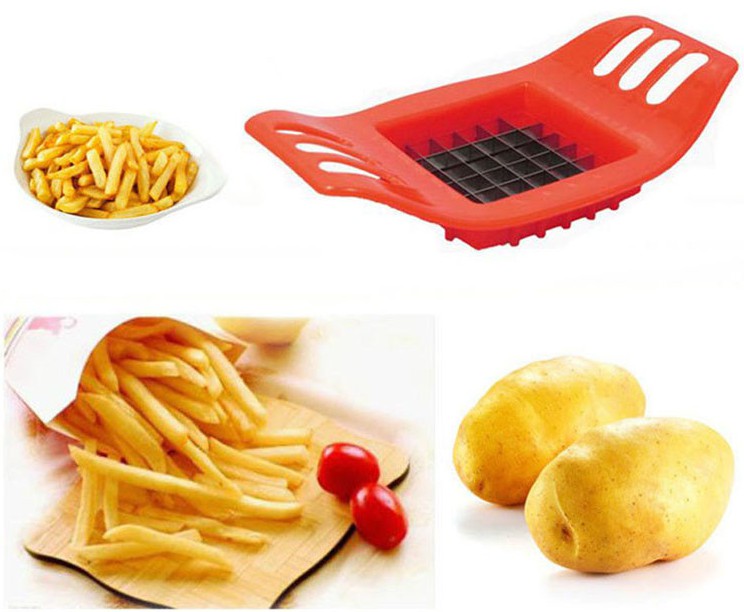 Fries look great when this accessory is in my hands. I'm fast and furious when it comes to meal preps, so this one is definitely a lucky pick. More info: Here
7. Icing Tool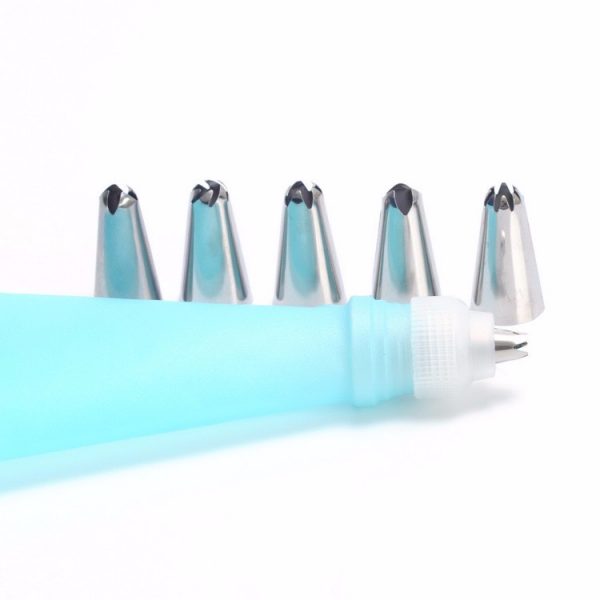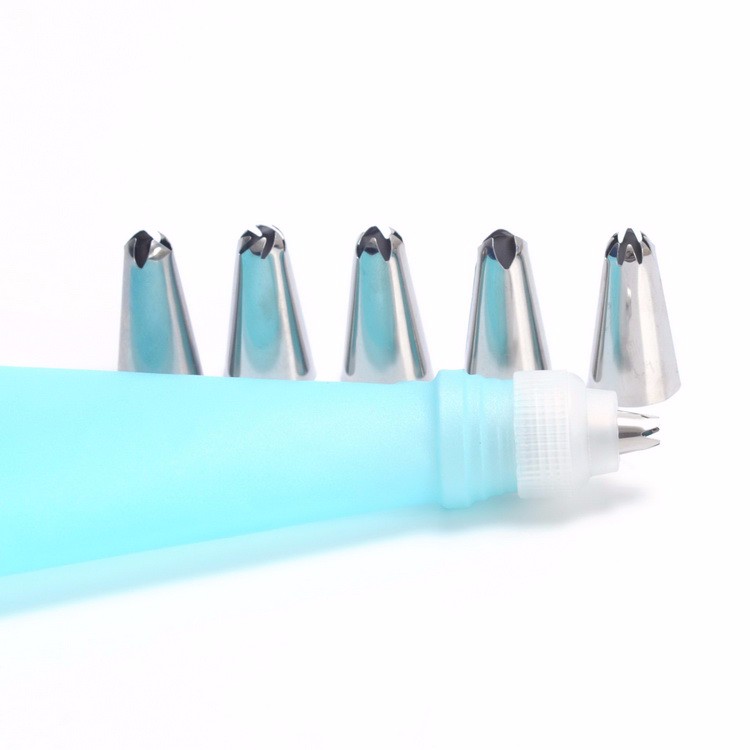 So much FUN! Icing assistant for cupcakes, pastries, and every dessert that calls for decoration. I believe this is another must. My cakes look very high profile! More info: Here
8. Wavy Knife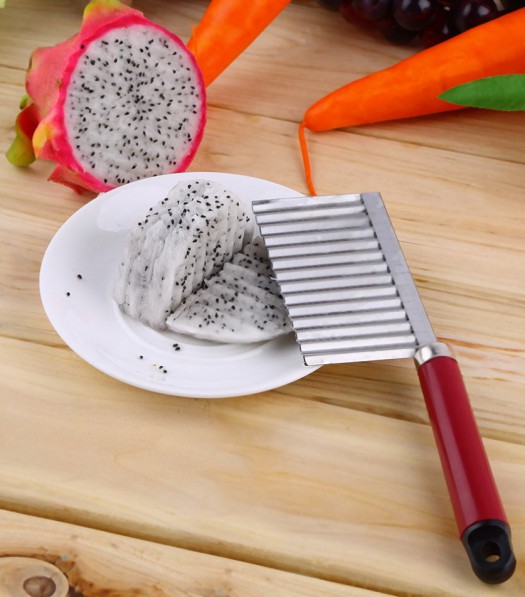 Wavy carrots, potatoes, cucumbers and other veggies are so pleasing to the eye. Crunchy vegetables looking cool, not only being healthy. Thanks to a similar wavy knife the kids are interested, too! More info: Here
9. Protector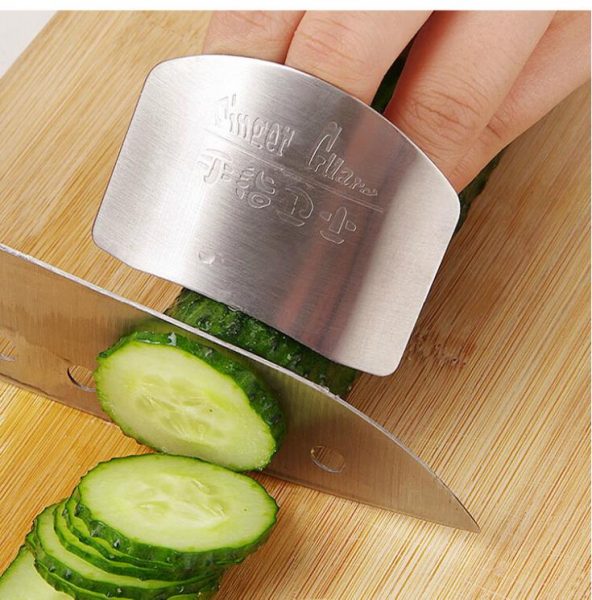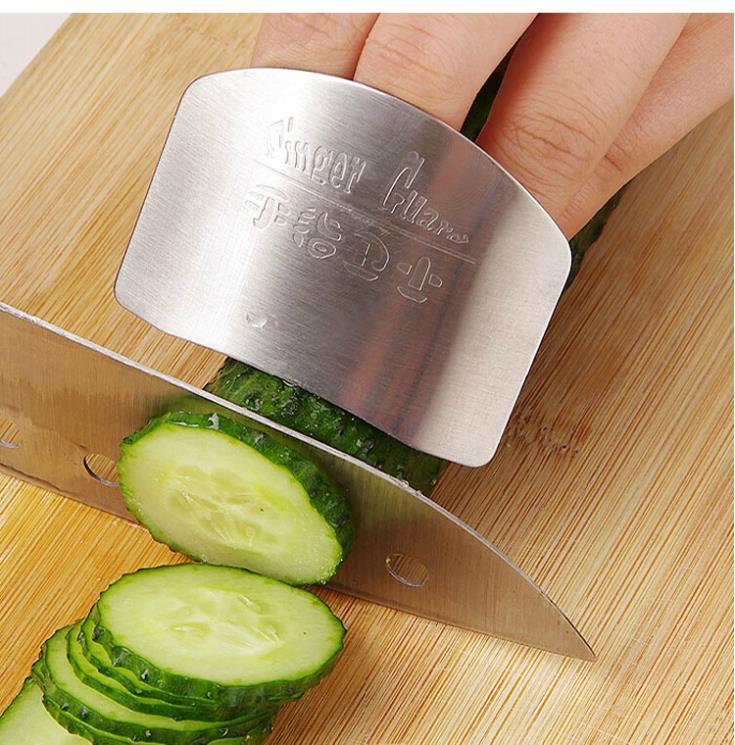 Okay, precious! Those fingers are more important than the thinnest slice on planet Earth! Here's a protector for your fingers with a ring inside. More info: Here
10. Moldings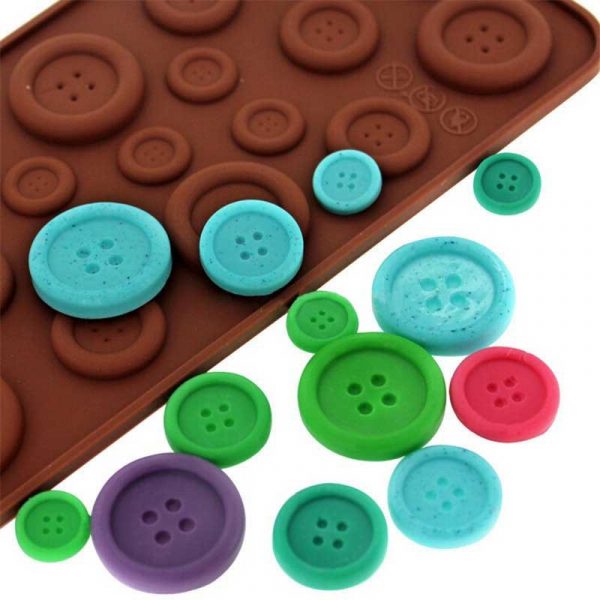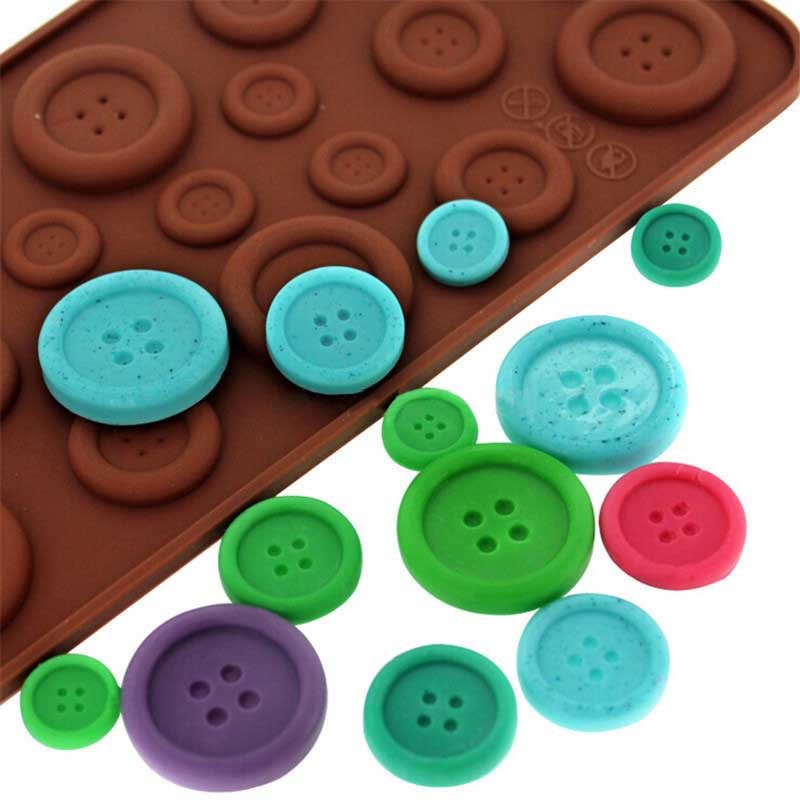 Look into your kitchen drawers right now and if you don't find chocolate molding, look at this one. It shapes chocolate and jelly like buttons! You need a silicone form like this, as well as a couple of more. More info: Here
11. Sponge Storage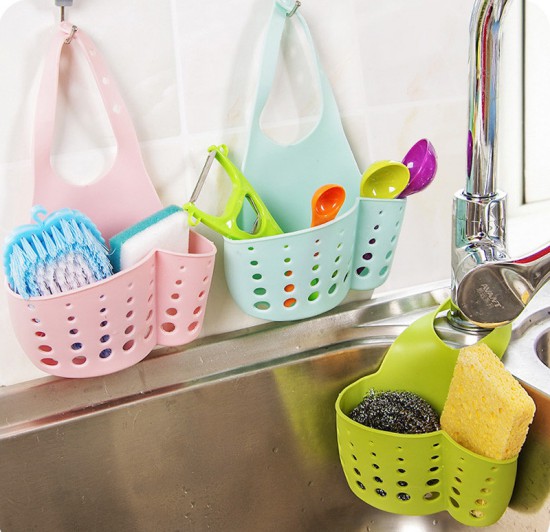 I never want to leave a wet surface around my sink so sponge storages to the rescue. It helps if they have holes. The water they flow out easily or it can be a cleaning party. More info: Here
12. Silicone Forms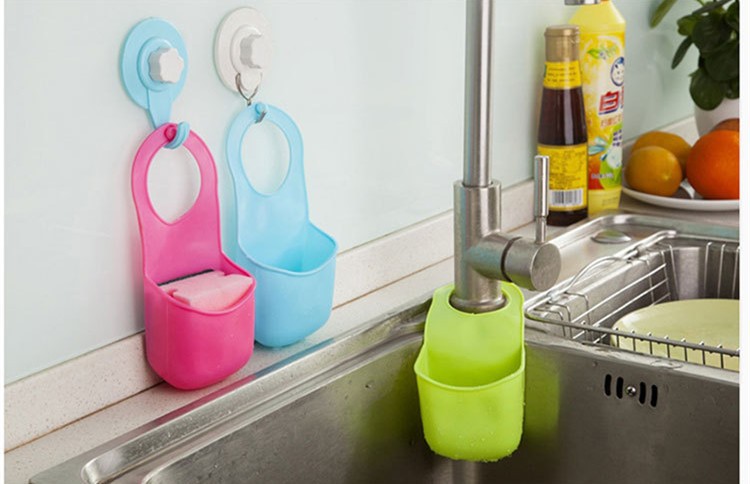 Silicone holders can hold your cellphone, so it's never out of sight. They can be placed to hold soap or bathroom accessories like it's shown below. Awesome fit for the sink! More info: Here
13. Door Racks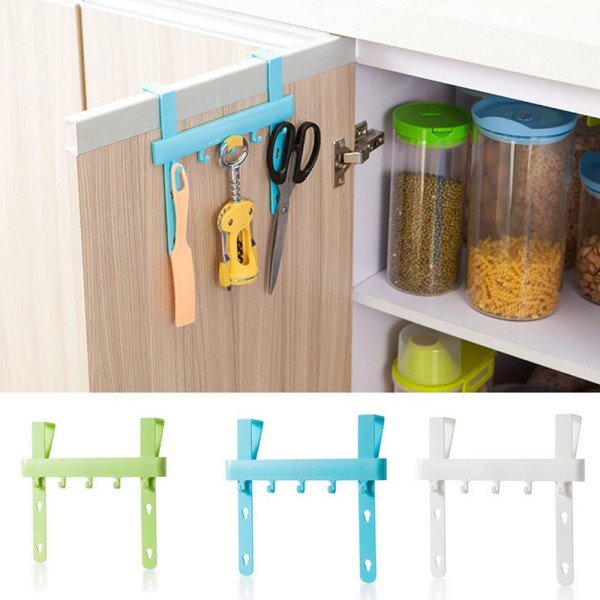 Attached or dismantle easily, I move them around the drawers quite often. These often have many hooks, so everything is well set up inside, clean and organized as shown above. More info: Here
14. Slicer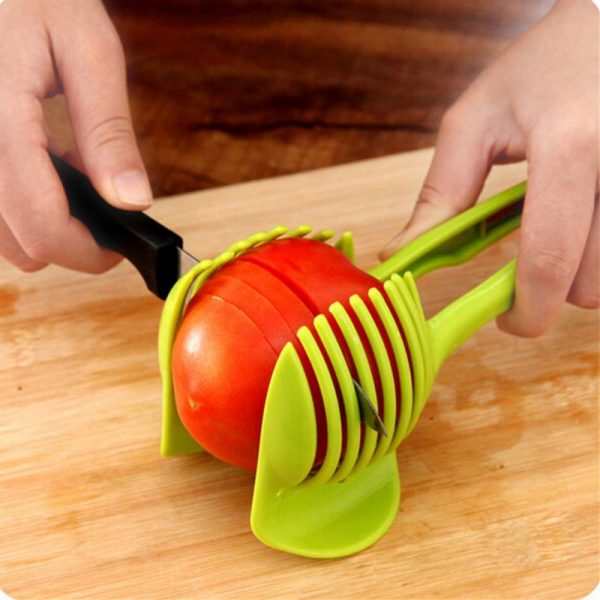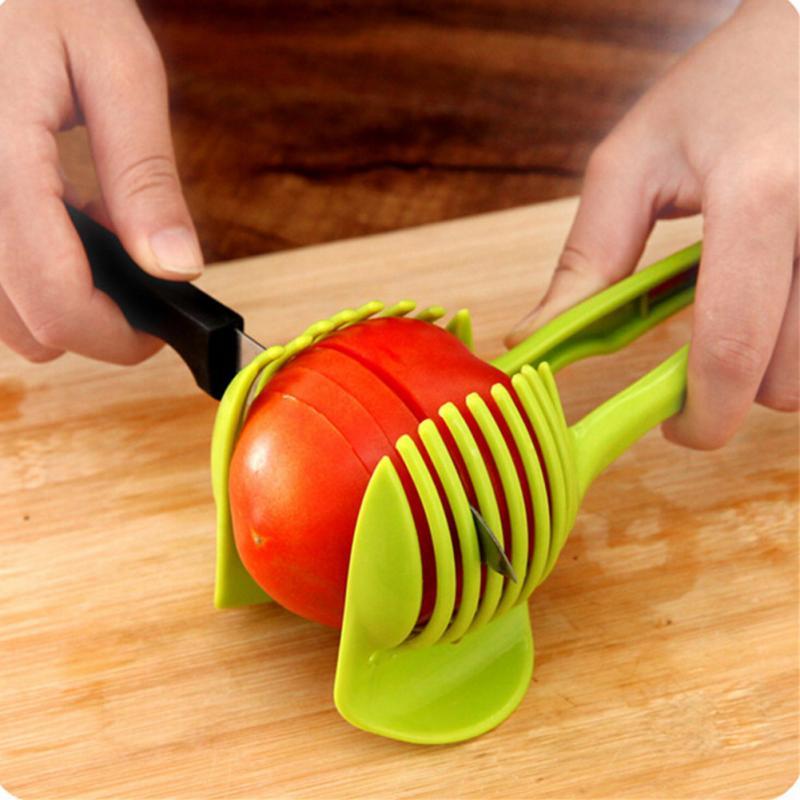 Perfection, darling! All slices of tomatoes, fruits, and round vegetables are the same! Caprese salads are way better when you cut the mozzarella and the tomatoes. More info: Here
15. Apple Cutter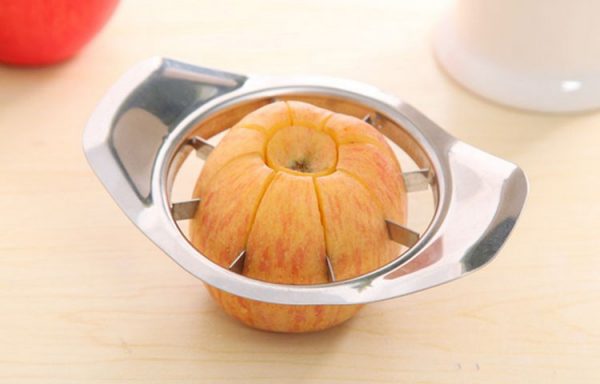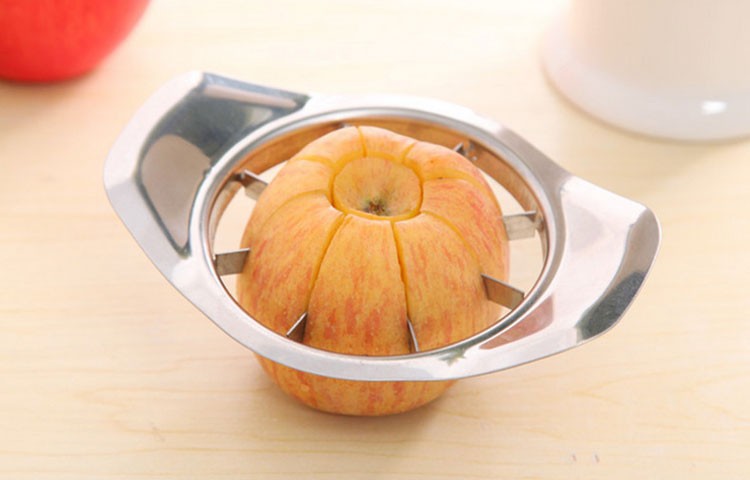 One Jedi move only and the whole apple is sliced into perfect pieces! I like tools and utensils that make fruit appealing. You can't make me go back to cutting an apple the standard way, sorry! More info: Here
16. Bag Gadget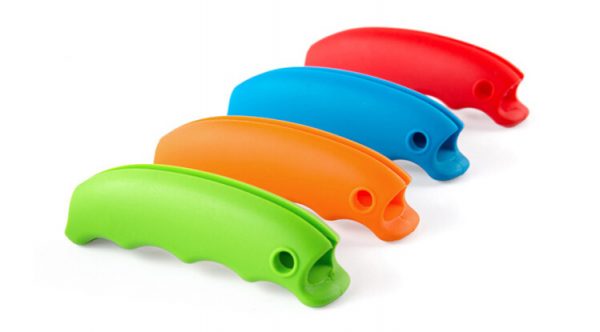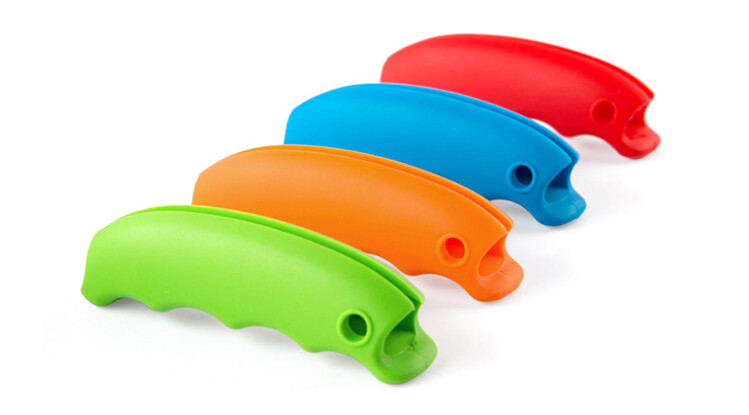 All my groceries used to fall on the floor when I enter and leave them in a hurry. A few hangers like these and there are no more oranges to chase. Less effort means more time to play. More info: Here
17. Cherry Smart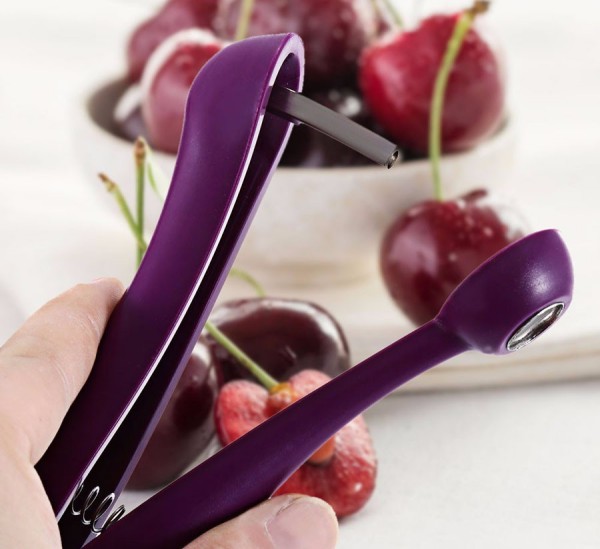 A smart cherry tool is what I call a little pit remover. This is seriously a blessing! I also use cherries in smoothies more often when I have this in hand. More info: Here
18. Paprika Cleaner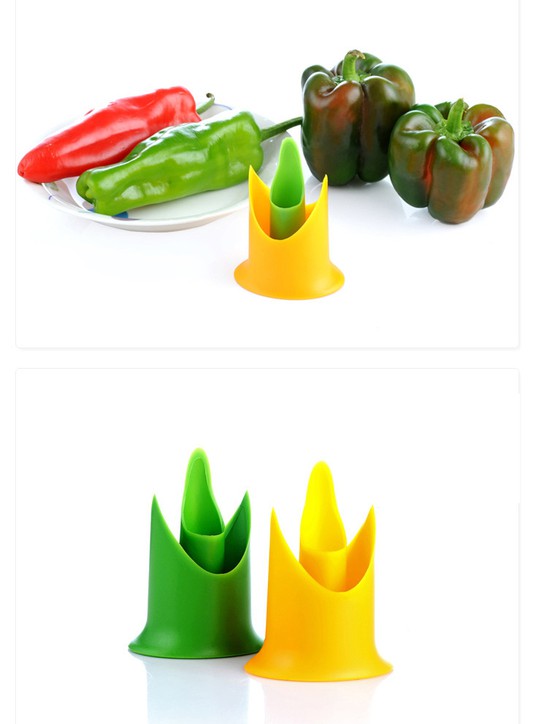 Paprikas and peppers can be terrifying to clean. The solution lies ahead! With this cutting tool, you are done in a few minutes. Easily done, master chef! More info: Here
19. Cake Cutter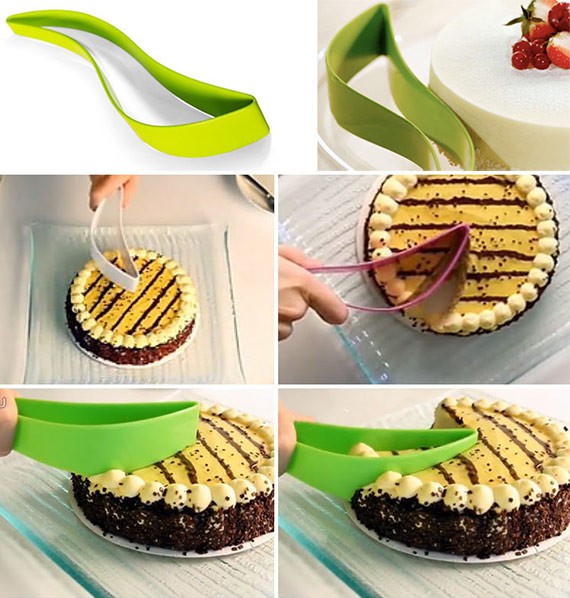 The perfect slice of cake or pie every single time. I sprinkle water on it before using it so the piece of heaven is out without crumbs! Nobody complains anymore that they have a smaller piece! More info: Here
20. Corny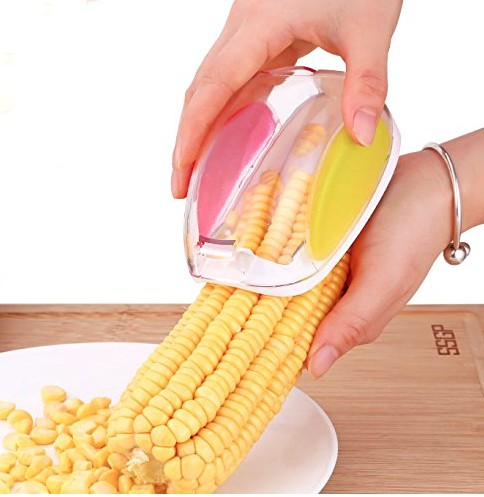 The corn does not stand a chance, it gets every little piece out. Before I know it, they are ready. This is the version of a cucumber peeler, so good. More info: Here
21. Lemon Squeezer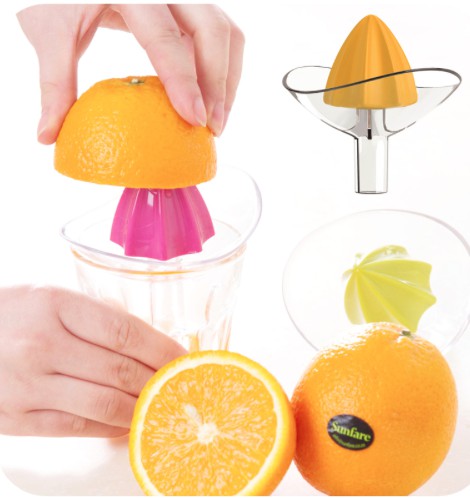 Lemons are kings! Yess, this is the most used tool ever. Lemon juice is a regular guest of honor at my house! Oh, and.. manual juicers are made for office use, too. More info: Here
22. Cloth Holder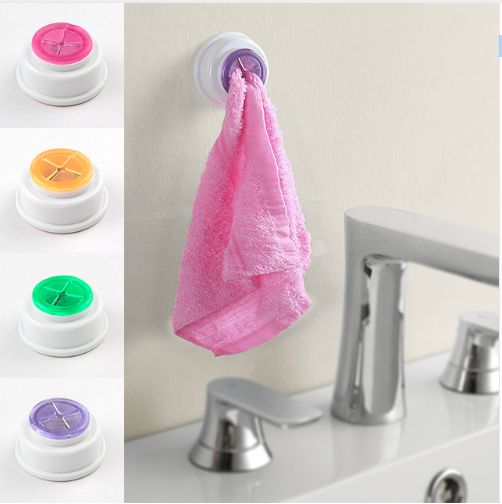 I am never a second away from finding a clean cloth in my kitchen and this is why. All sorts of plastic bags fit inside, too! It's a clean little storage! More info: Here
23. Space-saver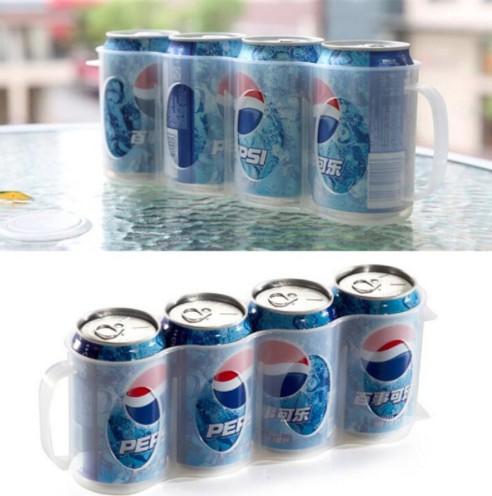 Cans in the fridge are in line like soldiers! This is a great space saving tip and I can pull out as many as four cans with a single touch! More info: Here
24. Dispenser for Liquids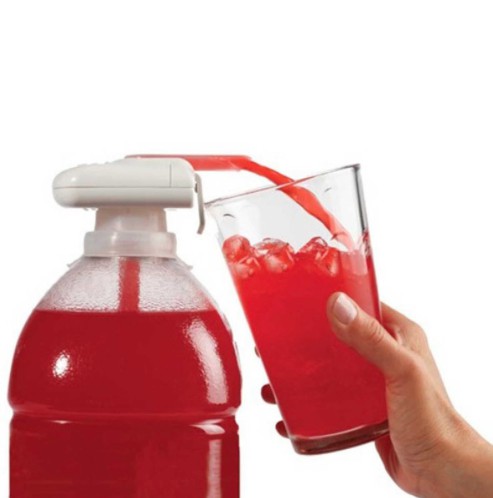 Here is why I'm done lifting heavy water and milk bottles. This is the way to end the endless exercising! I am a fan of automatization! More info: Here
25. Fork Set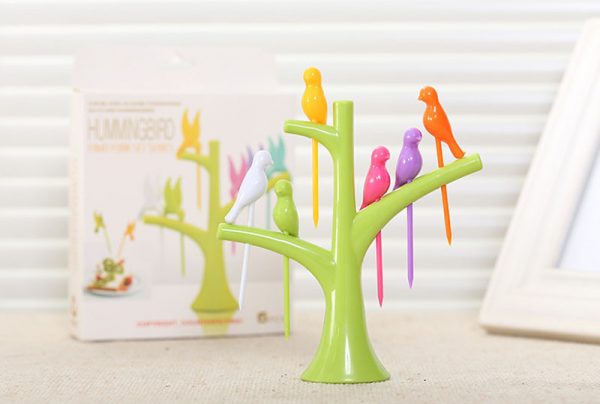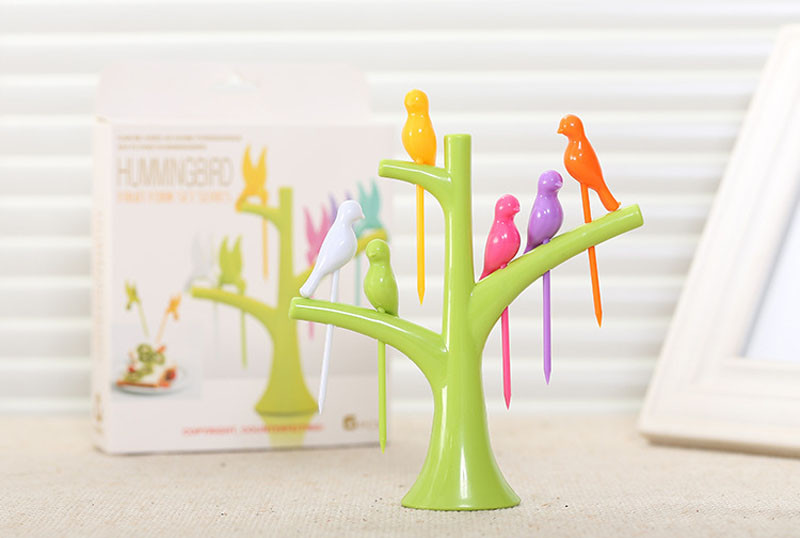 It's time for a party! My mini sandwiches and delicious bites taste even better when you have a colorful fork on top! They are also blissfully gathered on a tree stand. More info: Here
26. Garlic Peeler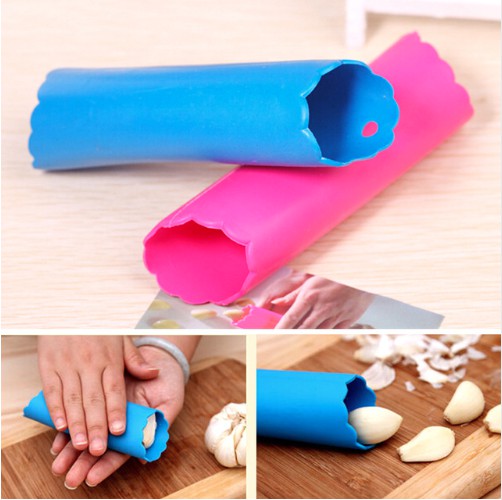 Here's a simple silicone sheet that does miracles! Peeling garlic is no more a bore-snore thing. Wrap the garlic in, squeeze and voila, it's all peeled off! More info: Here
27. Multi-functional Cleaner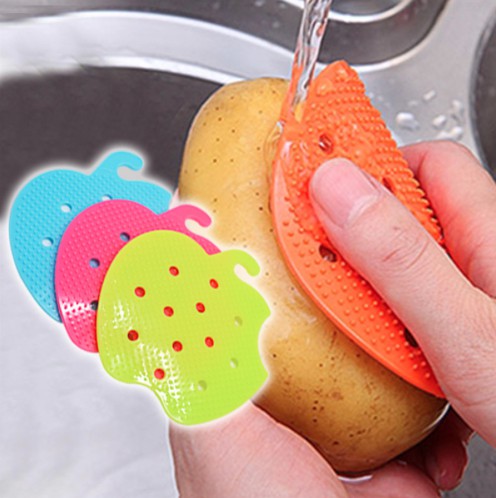 Potato-potato! Super clean in seconds this is a multi-purpose cleaner that saves you from a lot of zooming in the vegetable for a quality check! More info: Here
28. Watermelon Slicer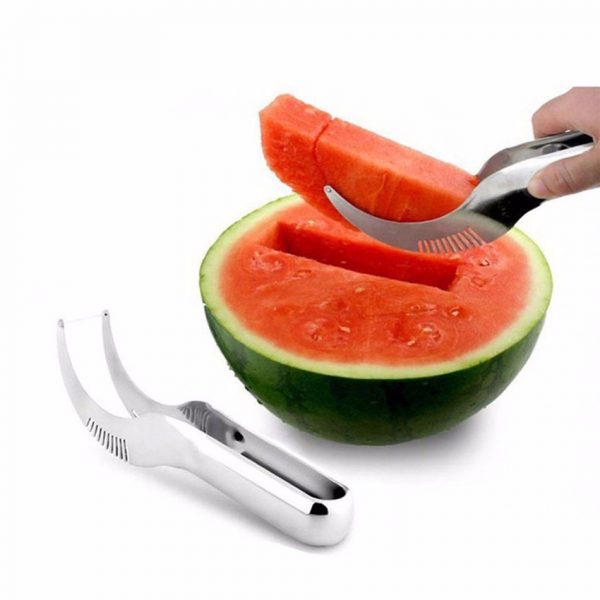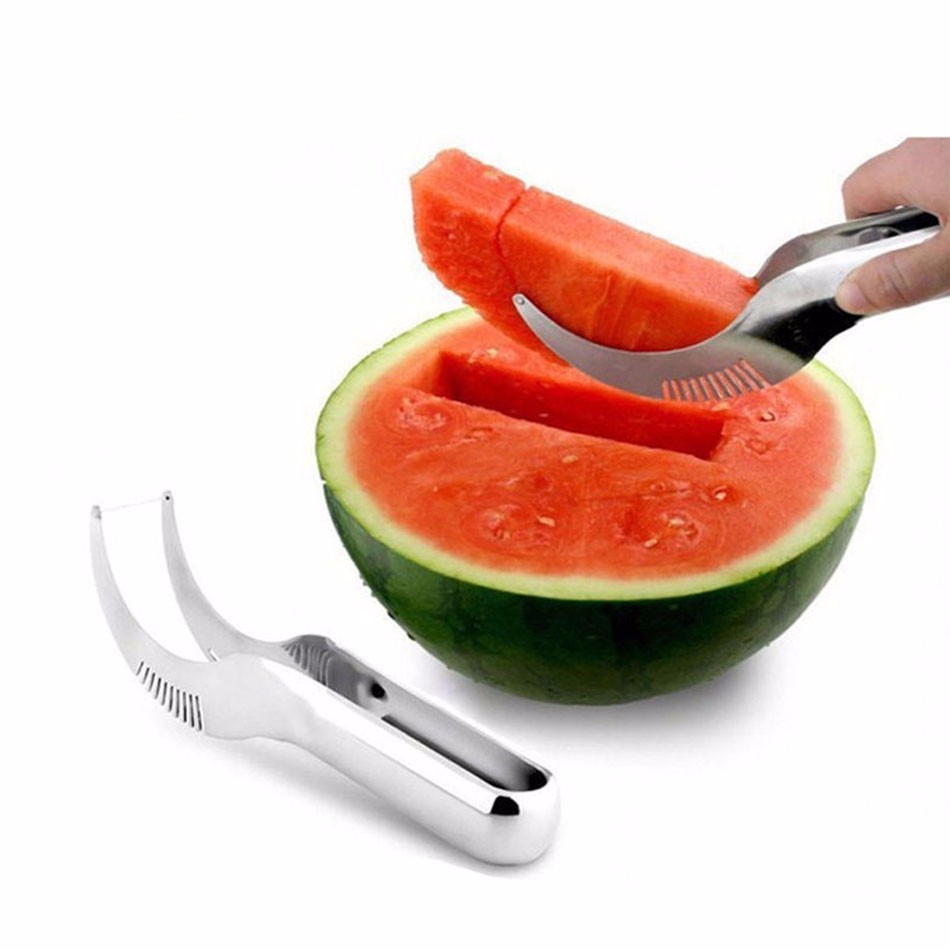 Professional advice on watermelons – try not to make the whole house wet when you cut them! This tool gets out a slice with one single cut! Ta-da! More info: Here
29. Scissor-knives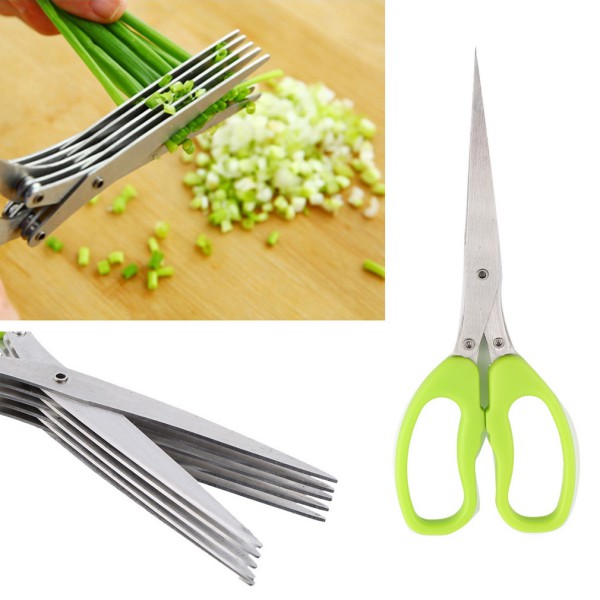 Clever scissor-knives have the best of both worlds. Although I'm missing this one in my kitchen, I think my salads ned it right away! More info: Here
30. Apple Twist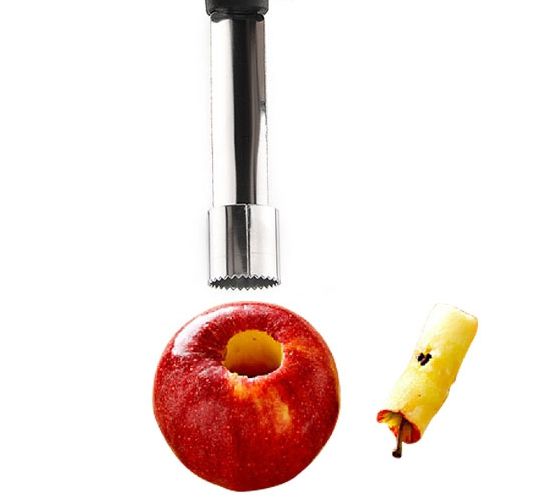 Twisting out the insides of an apple and filling it with some cinnamon cream is the dream! No more apple slices going bad on the tabletop! More info: Here
31. Orange Peeler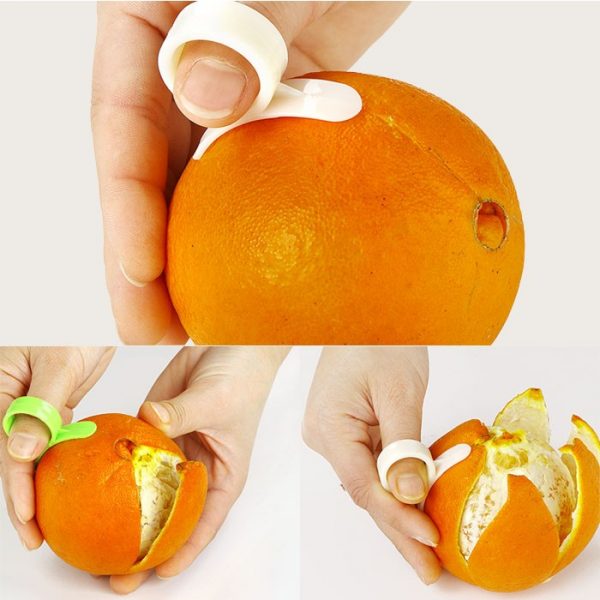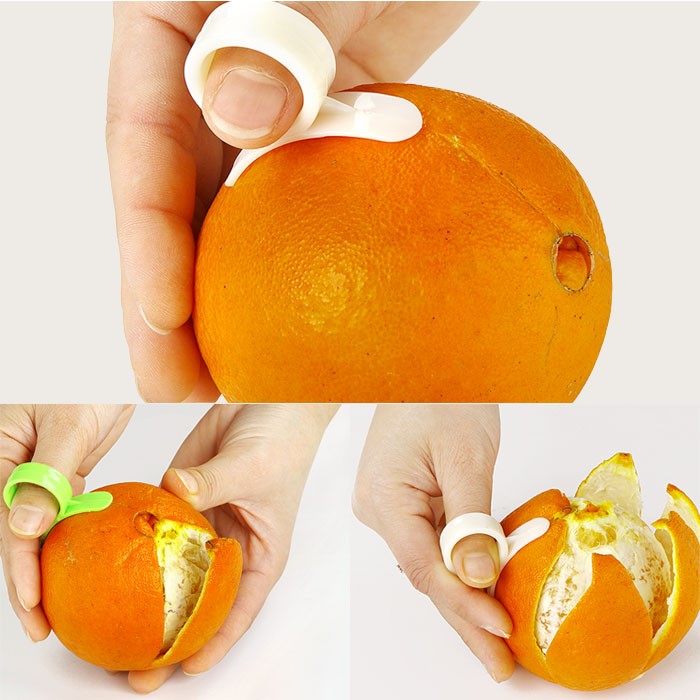 Oranges are lots of work to peel! Not when I'm equipped with this tool on my finger. One of the most annoying to peel does not stand a chance! More info: Here
32. Garlic Stand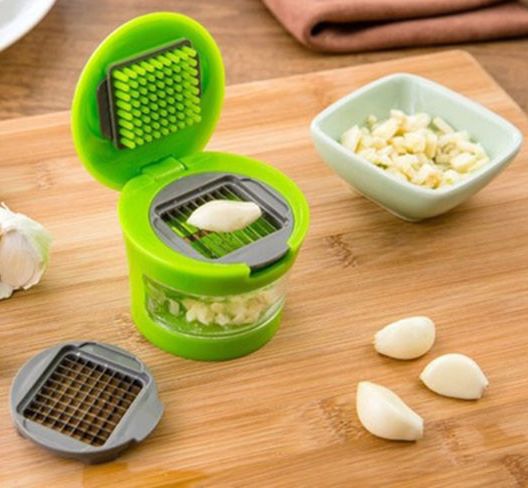 Last, but not least, here's a little garlic kit that is standing on the kitchen table, looking fresh. Take the best out of the best and ease your way into the kitchen with this set! More info: Here