How to Add Caribbean Touches to Your Home
Whether bringing in vibrant colors, tropical greenery, or crisp textiles, here are some ideas how to add timeless Caribbean elegance to your home!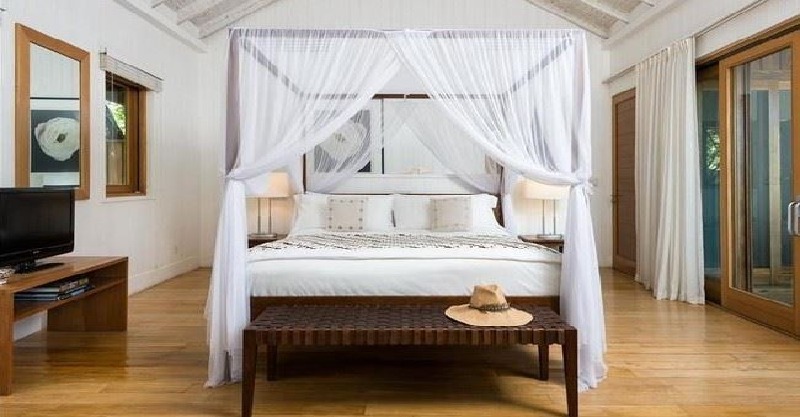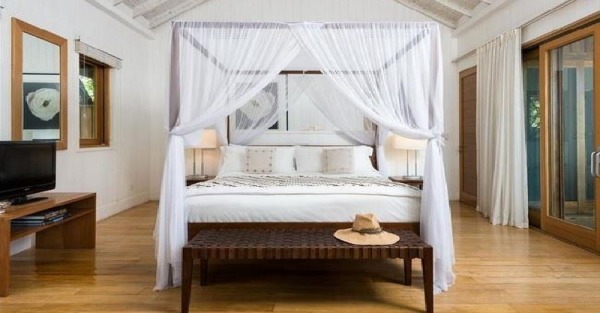 It is definitely difficult to point out all key characteristic elements of this rich style.
However, incorporating unforgettable hues, tropical greenery, and antique wooden pieces can help infuse your living space with some Caribbean magic and lend your home a timeless, elegant look.
Generally, Caribbean-style spaces radiate beauty, tranquility, and charm.
Living in a big city but crave for some sun and relaxation? Then, use the vibrant Caribbean atmosphere to create an illusion of being on vacation.
Do you dare to try?
1. Vibrant Colors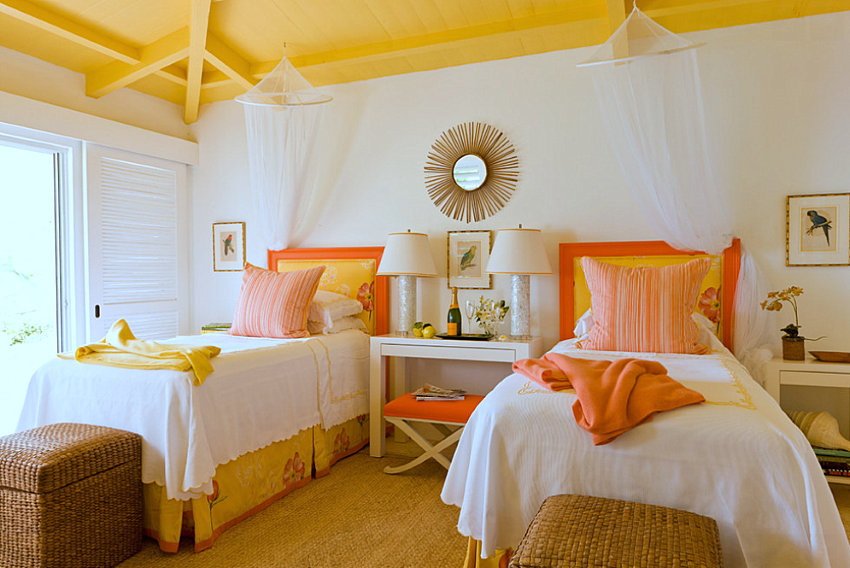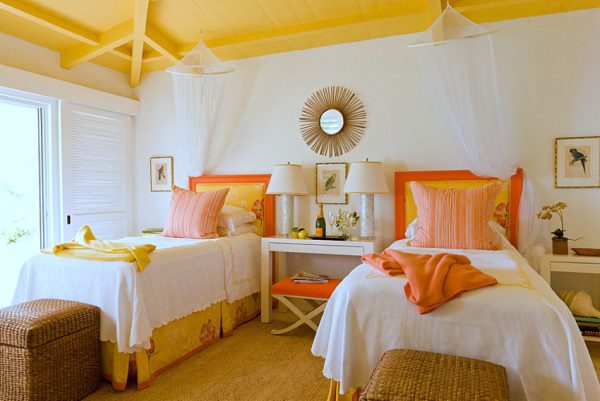 While popular contemporary interior design styles work prevailingly with white and neutral tones, Caribbean style celebrates vibrant colors.
Just have a look at the above-shown bedroom! It radiates so much warmth and cheerfulness! Photo: Credit
When it comes to selecting Caribbean colors, always think tropical. Radiant walls, pieces of furniture, or vivid accents and accessories are gorgeous options to introduce Caribbean touches.
As blue brings a feel of sky and sea, incorporating different shades of blue is always a surefire way to add a Caribbean vibe.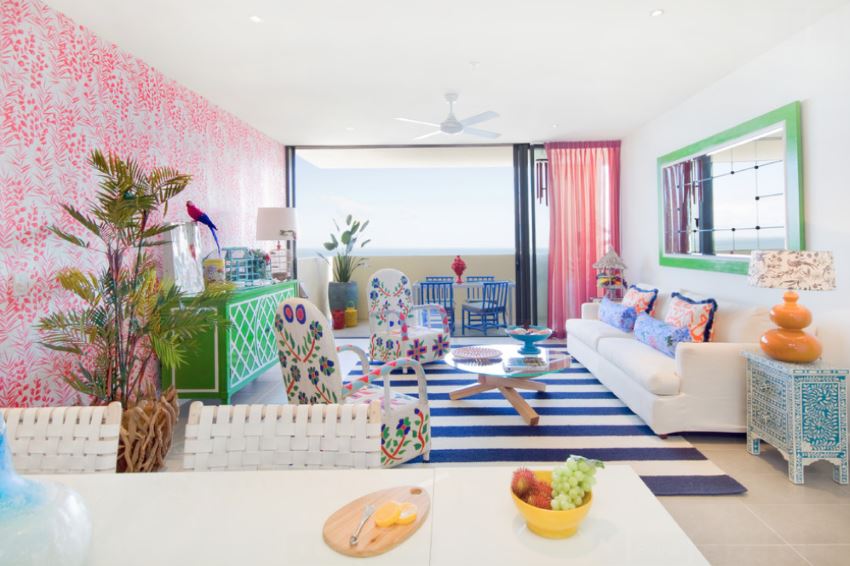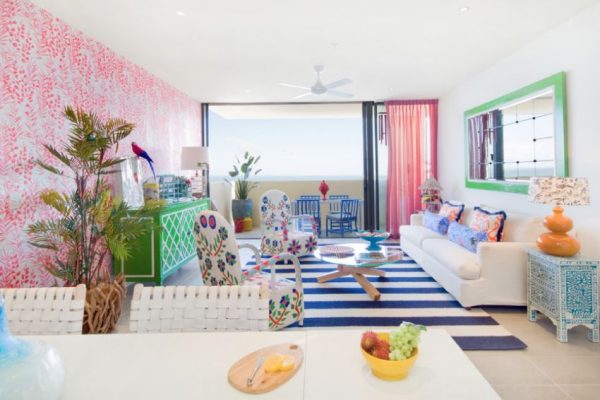 An alternative for adding tropical touches is to keep a soothing, simple color palette and bring in an array of unexpected accents in the least expected places or throughout the space, as in the above-shown space. Photo: Credit
2. Crisp Textiles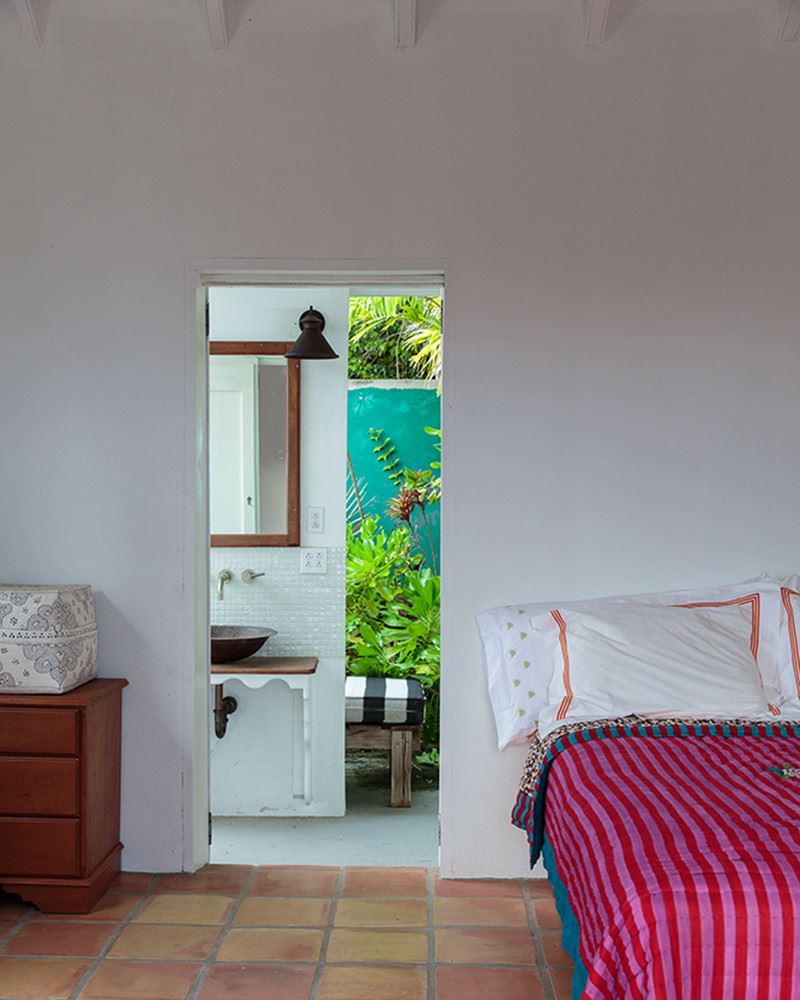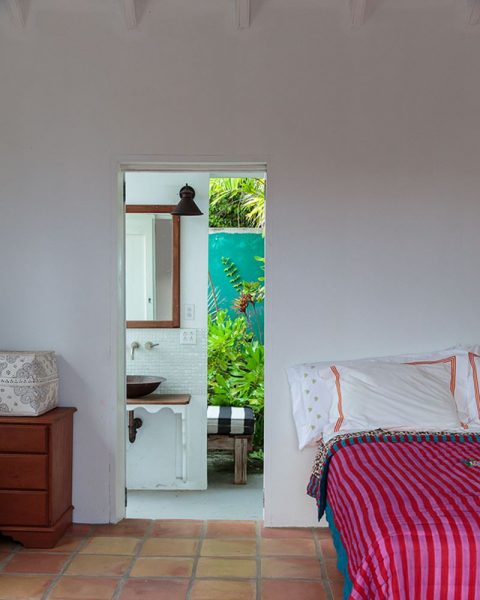 When it comes to textiles, think crisp. White is the undeniable choice.
Either as a background for colorful accents or as a contrast to other textiles in saturated tones, you can never go wrong with white. Photo: Credit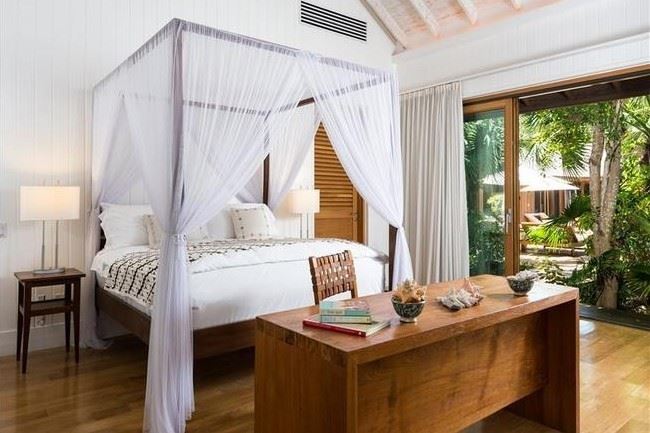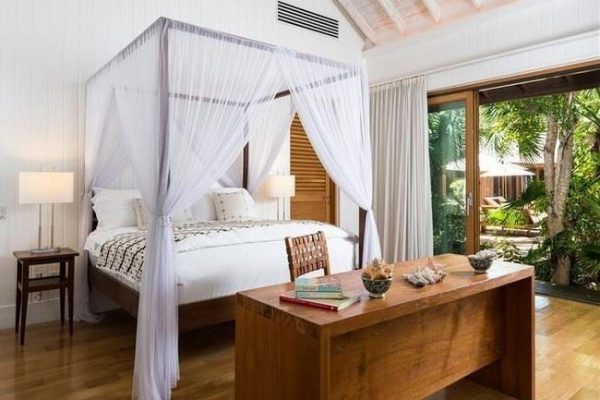 Sheer fabric draped into curtains to create a canopy is a gorgeous way to evoke a Caribbean vibe. Canopy beds always add a resort-style feel, charm, and romance to bedrooms! Photo: Credit
3. Wooden Accents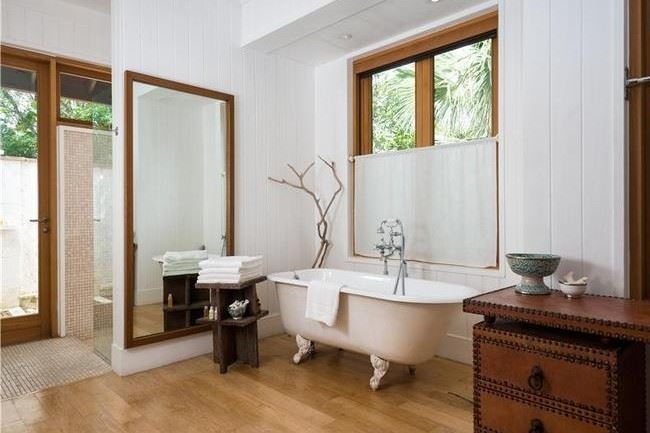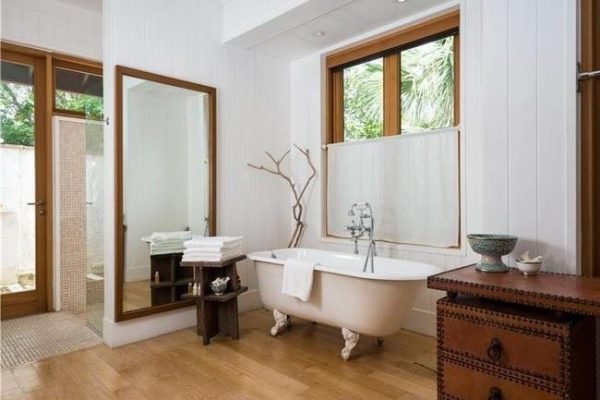 Add wooden accents – rattan, bamboo, and woven pieces, for a sense of depth, richness, texture, and contrast.
Antique or weathered items that tell a story are the perfect choice for Caribbean spaces.
Another option to create a tropical feel is to incorporate ornate furnishings in an array of wooden tones for a sense of timeless elegance. Photo: Credit
4. Tropical Greenery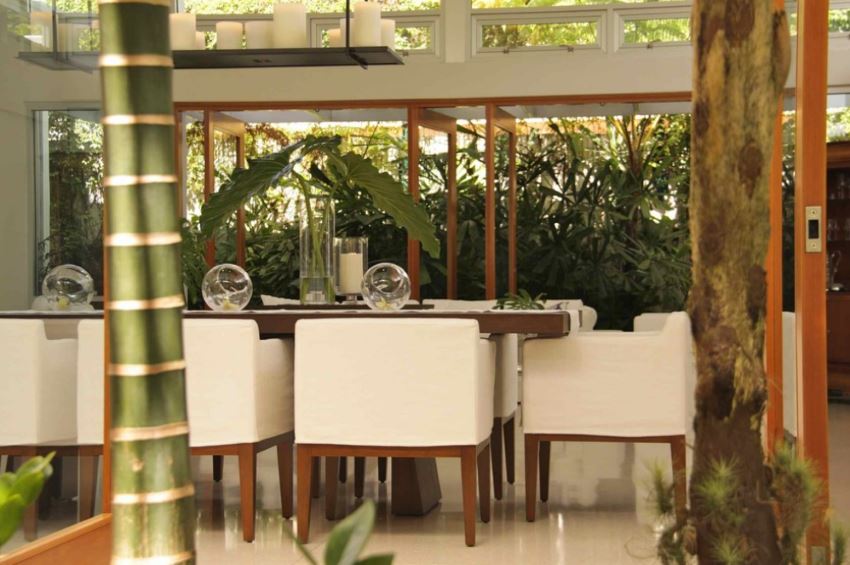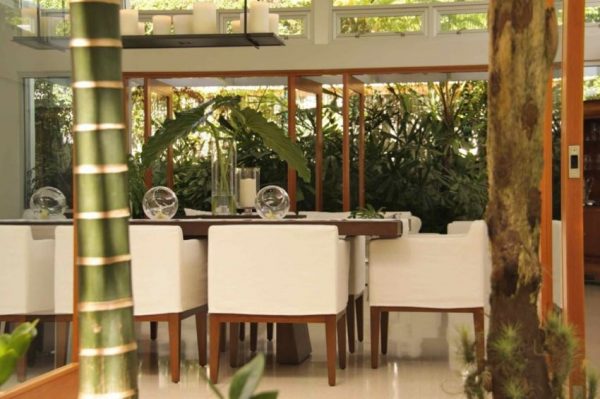 As greenery always adds freshness to any indoor space, for a true Caribbean feel, try to add tropical greenery.
However, if you don't live in an area with lush vegetation, cut tropical greenery available year-round can do the job. Furthermore, this a cost-effective, stylishly dramatic option. Photo: Credit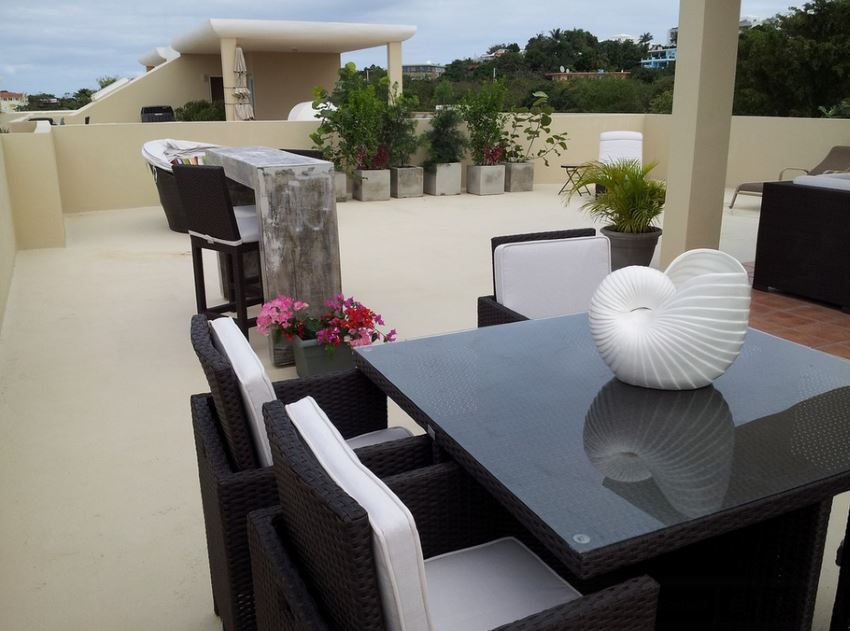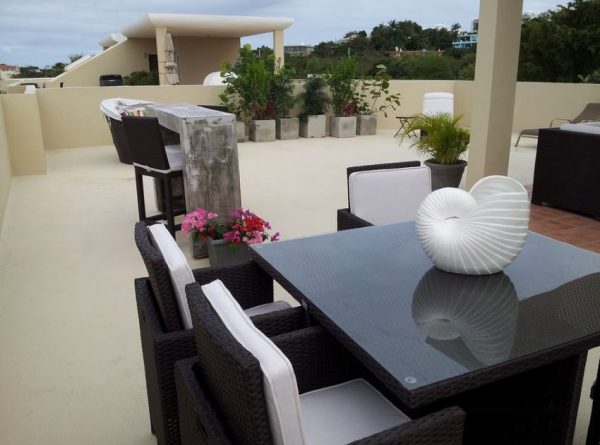 Tropical greenery isn't your only choice to celebrate natural elements. Any decor element that evokes the feel of the sea can add a beachy vibe to your interior. Photo: Credit
If you opt for Caribbean décor, which approach will you try?: