Christmas Stockings with Modern Style
With Christmas just around the corner, it's high time to start searching for holiday décor that reflects your favorite design trends.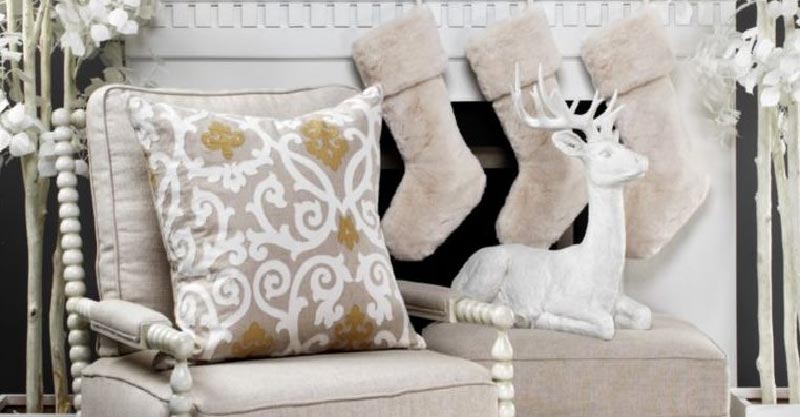 From trees, wreaths, and garlands to lights, ornaments, and candles, the options to decorate any space – indoor or outdoor, are literally countless.
Your only limit is your imagination and creativity.
As stockings are an essential part of the traditional Christmas décor, they offer an opportunity to add personal touches to  living space.
However, if you choose to put a modern twist on the traditional décor, opt for some truly eye-grabbing trendy stockings that will bring in both festivity and modernity.
For inspiration, have a look at some pretty amazing stocking options, including DIY possibilities.
1. Modern Patterns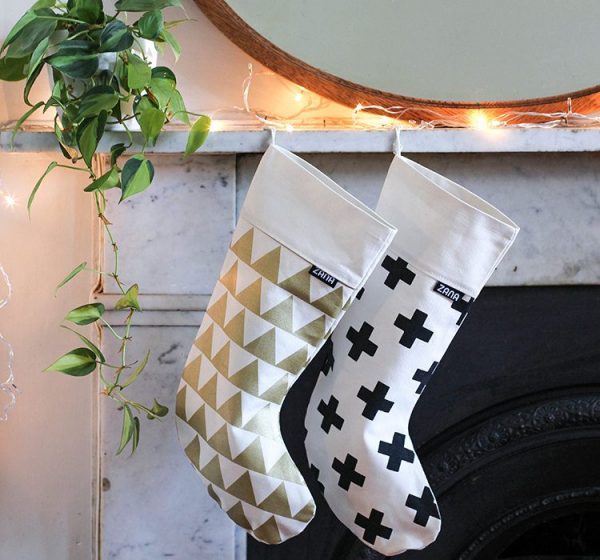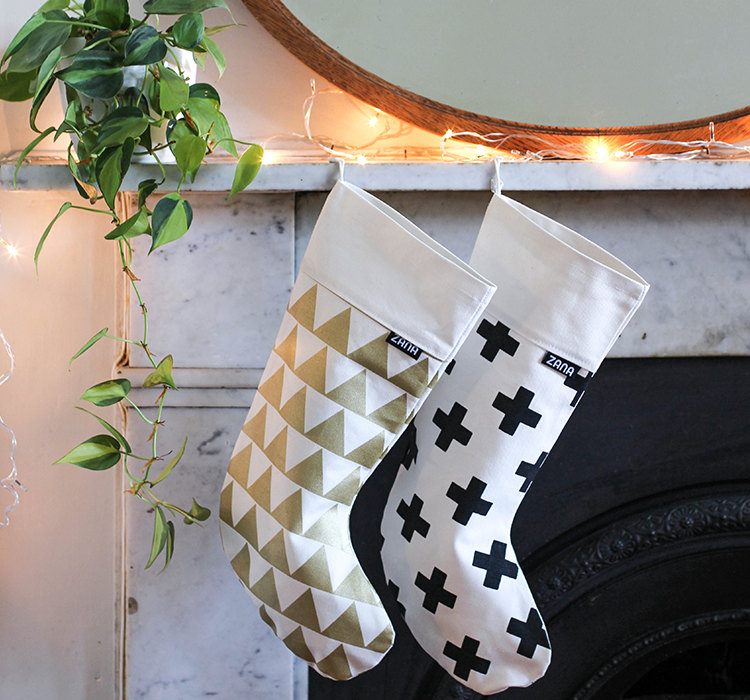 Whether with a metallic flair, a Scandinavian spin, in black stripes, or with splashes of gold, modern pattern options are so charming.
Note that many motifs are currently in a full revival mode, including the splatter paint look.
Made from 100% cotton, the shown above stockings when filled with presents make a modern way to indulge your loved ones on the Christmas morning. Learn more…
2. Warm and Fuzzy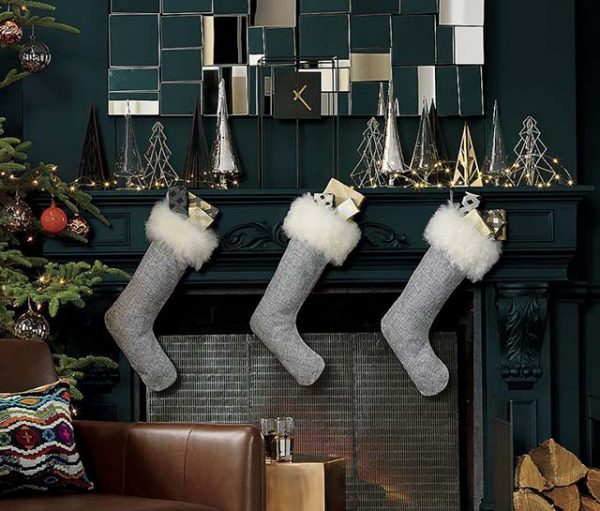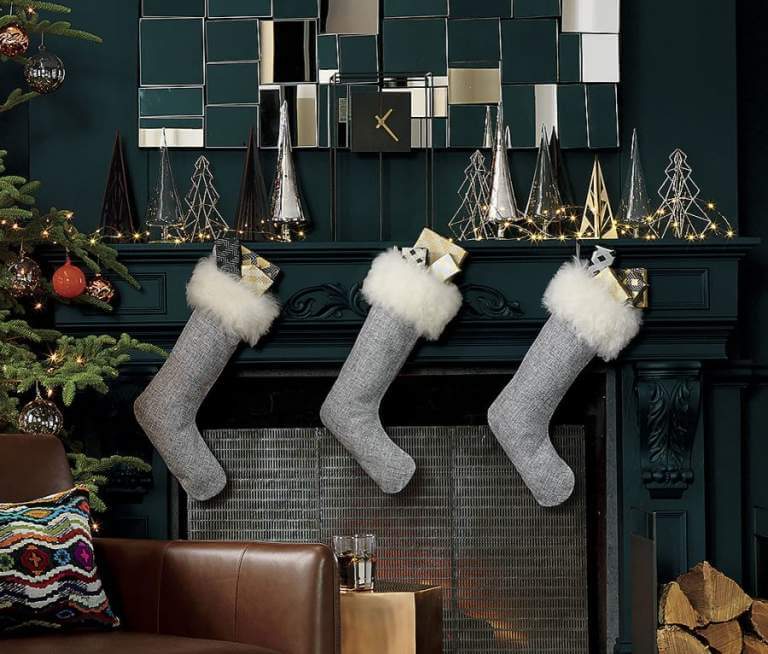 Fluffy textiles have been going strong for some time. Furthermore, they show no signs of disappearing from the design radar.
So, no wonder that many modern stockings are embracing the cozy textile trend. After all, it's a winter-perfect addition to the holidays.
Enjoy the trio of sheepskin stockings shown in the picture above. It is definitely a gorgeous addition to the mantel décor, isn't it? Learn more…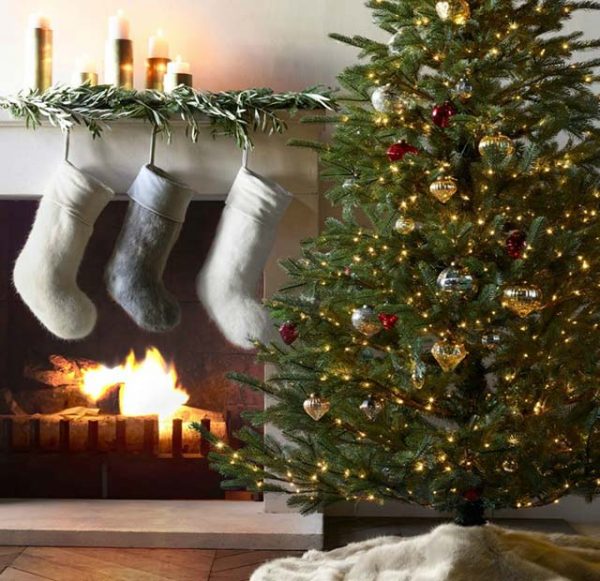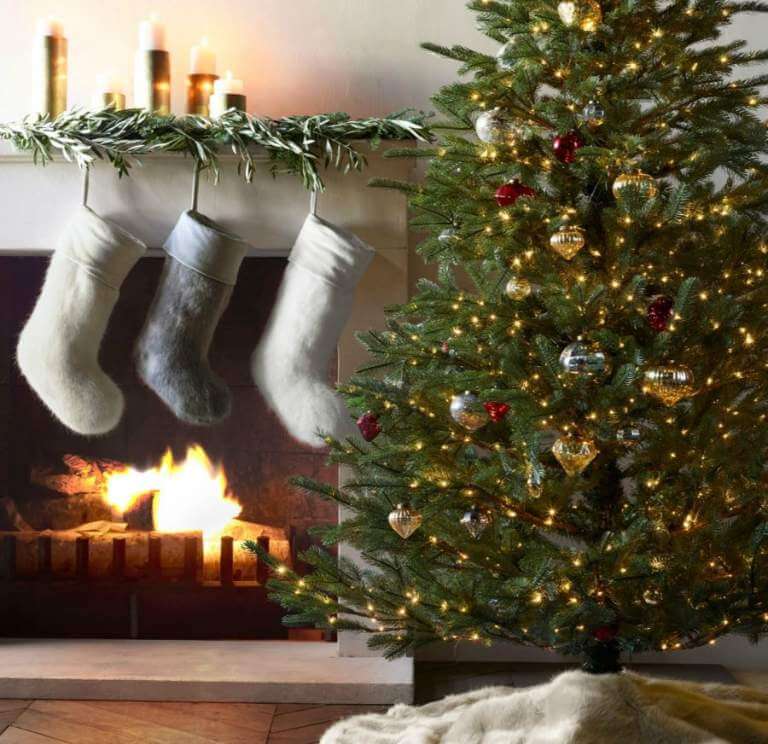 Photo: Credit
Whether monochromatic faux fur stockings made from spun acrylic and polyester that definitely look more expensive than they are or stockings with a traditional silvery hue, it is up to your choice what to use to decorate your mantel for the holiday season.
Most of the options available on the market are undoubtedly statement  décor pieces and can instantly add style, elegance, and personality to your living space.
Actually, faux fur is a great way to lend your home a truly luxe, festive look without going using glitter and gold décor items.
3. DIY Stocking Ideas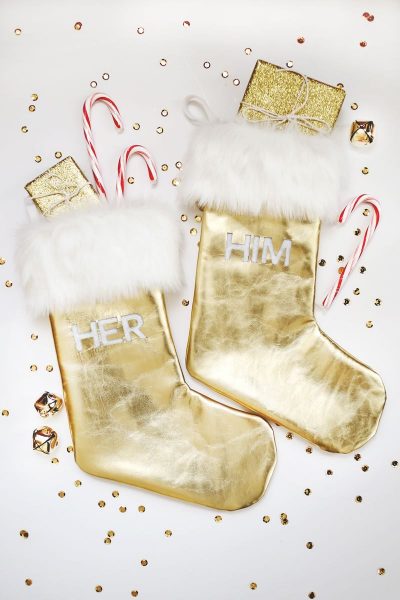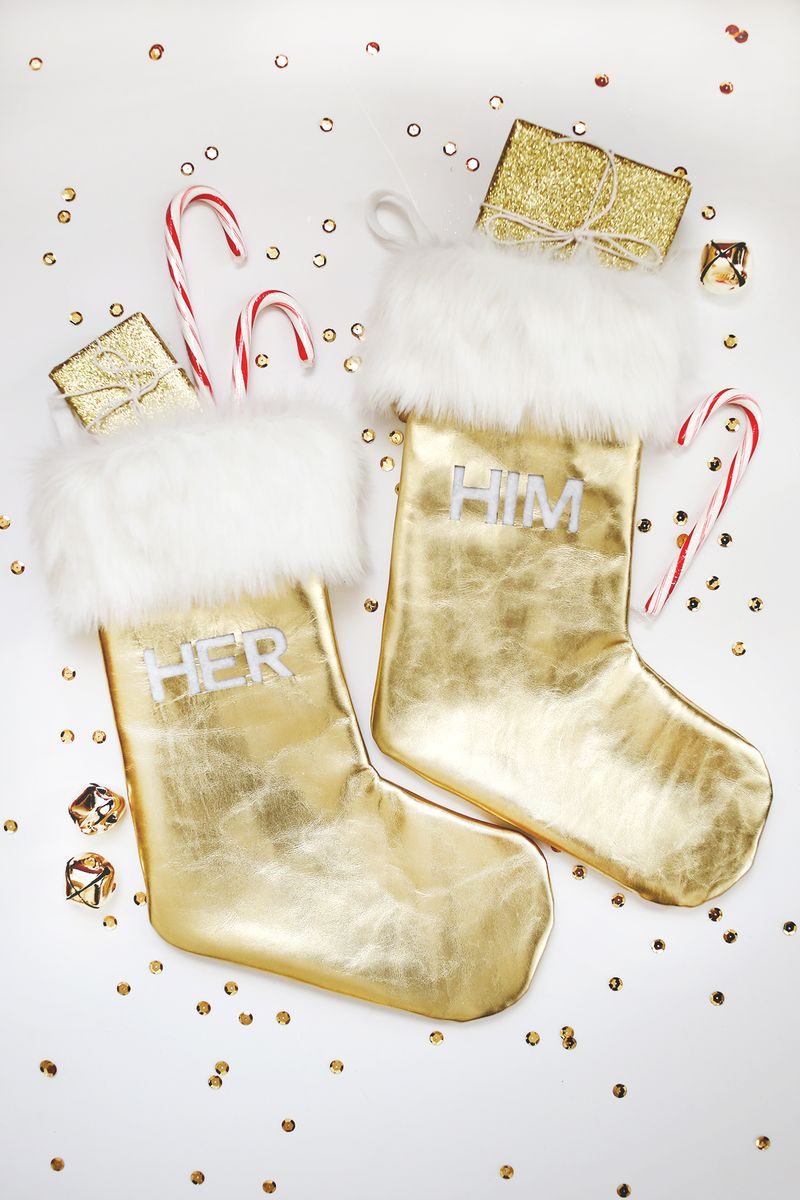 If you can't find it, you can always make it! That's the DIY spirit, and when it comes to holiday décor such as stockings, it truly works.
Enjoy the above-shown DIY gold leather and fur stocking! Fabulous, isn't it? What a way to add modernity, glamor, and personality!
Unquestionably, it proves that faux leather and faux fur can make a big impact in any modern home. Instructions: Here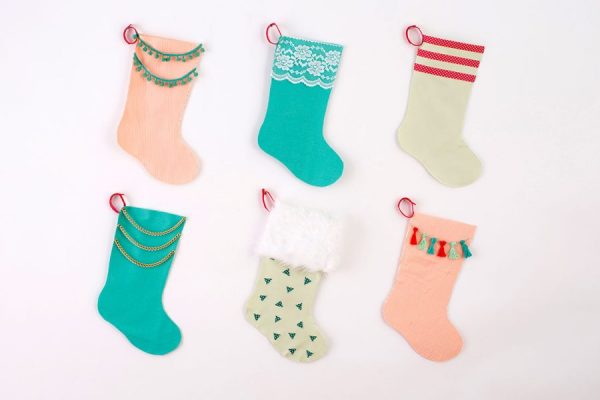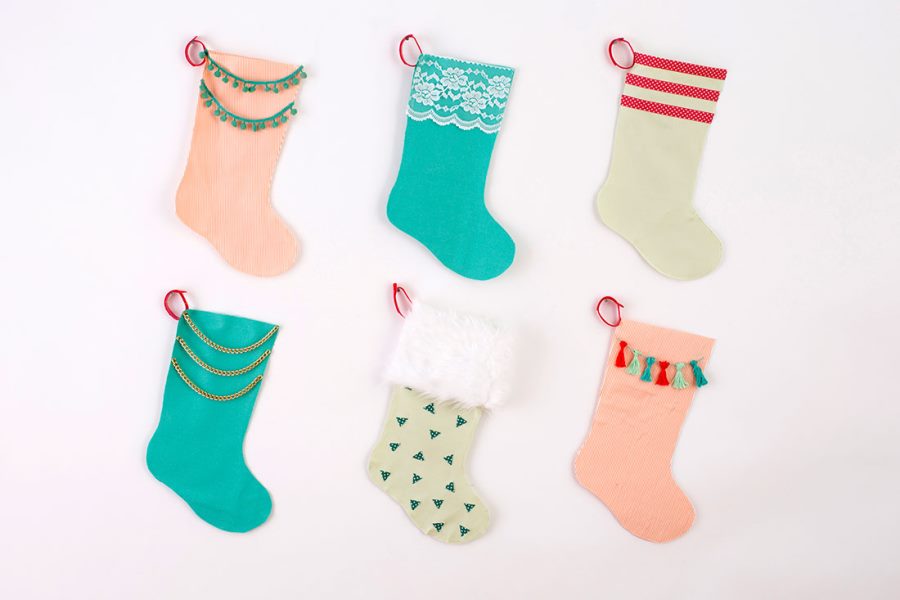 Unleash your creativity! With only one stocking template and an array of embellishment options such as lace, Velcro triangles, tassels, and pompoms, you can add an unexpected twist to your Christmas décor! Instructions: Here
Do you like any of these stockings or you are going to stick to the traditional Christmas stockings in red, green, and white?
If ready for a modern stocking option, will you be purchasing or crafting it?