Creating a Space Outdoors
Creating the perfect space outdoors can be an excellent way to craft a unique space for entertaining, relaxing, and extending your home's living area to the outdoors.
There are many different ways that you can create a unique outdoor space that suits your lifestyle and personal home design; the following are some of the best ways you can create a great outdoor space that you will enjoy sitting in for years to come.
Mix and match textures and styles for a more natural look
Outdoor spaces tend to look cramped when you stock them solely with matching sets, so try out mixing-and-matching furniture and décor to a wider variety of textures, colors and styles.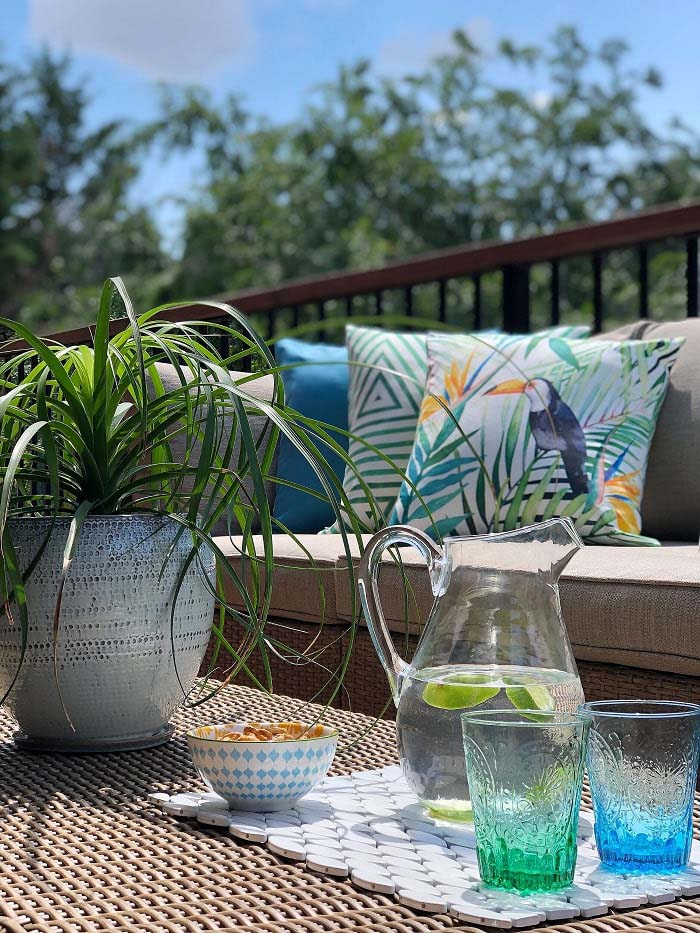 It doesn't have to be a bold mix and match style, either—you can look for smaller and less visible accents to mix and match with too.
For example, using different types of cushions on your outdoor seating is the perfect way to add texture in a more subtle way.
You can find quality cushions at sites like www.simplycushions.co.nzwhich offer cushions perfect for outdoor spaces.
Use the appropriate type of lighting
One of the most overlooked elements of outdoor spaces is the lighting. You need to understand what lighting is appropriate for your outdoor space based on its size as well as what you plan to do in your space.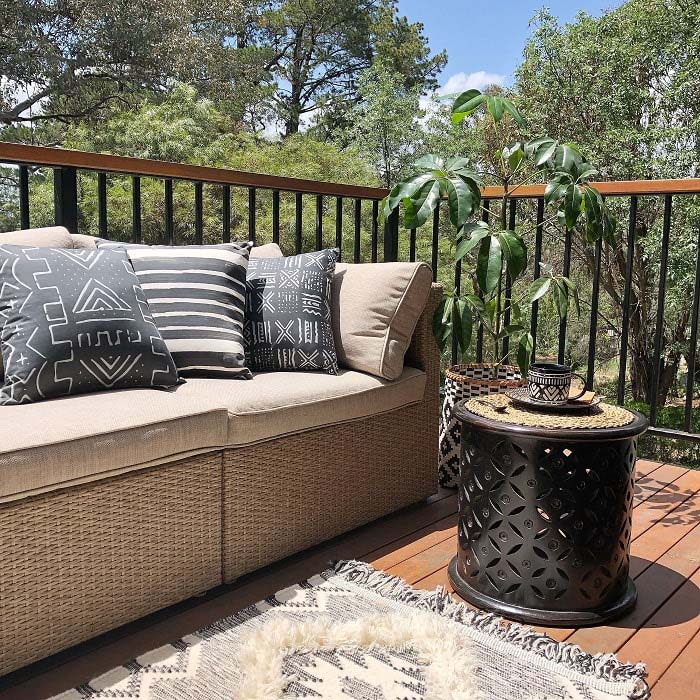 If you want your space to be a practical outdoor entertainment area for evening and night-time events, then lighting which provides more than a soft glow is essential; whereas if you prefer for the space to be calm and relaxing, then ambient lighting such as twinkle lights may be the perfect way to go.
Utilize multipurpose furniture in smaller spaces
If your outdoor space is on the smaller size, you will want to avoid huge tables or other space-hogging furniture which could take up some much-needed entertainment room for guests.
One of the great ways you can utilize a small space is to use multipurpose furniture that can be used in a variety of ways depending on your needs.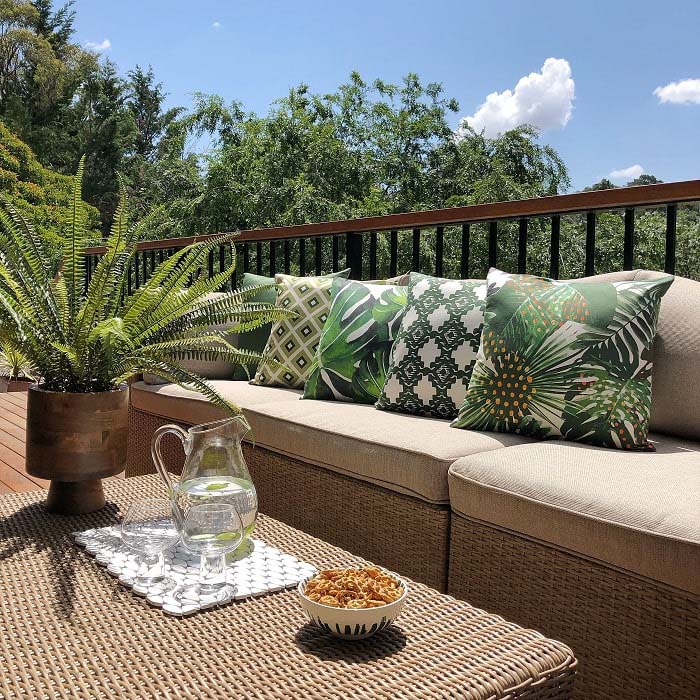 For instance, using an ottoman as a table in a smaller setting lets you repurpose it as seating when you have enough guests over or when the meal is finished and you want to add more seating to the space.
Look for furniture and décor that complements outdoor setting
Outdoor spaces should look cohesive. For the best outdoor spaces, choose décor, furniture, cushions and colors that complement the outdoor setting in some way.
For example, if your outdoor space is surrounded by a lush and colorful garden, then choosing furniture in softer wood tones or with pastel accents is a great way to improve the cohesiveness of your outdoor space.
The goal of complementing designs is that you want the space to look like an extension of the outdoor area surrounding it, rather than an indoor space plunked down outside by accident.
Keep primary colours bright
There's nothing wrong with using darker accents in an outdoor space, but if you really want to brighten your outdoor area, you should stick to lighter, brighter colours for the primary colour scheme.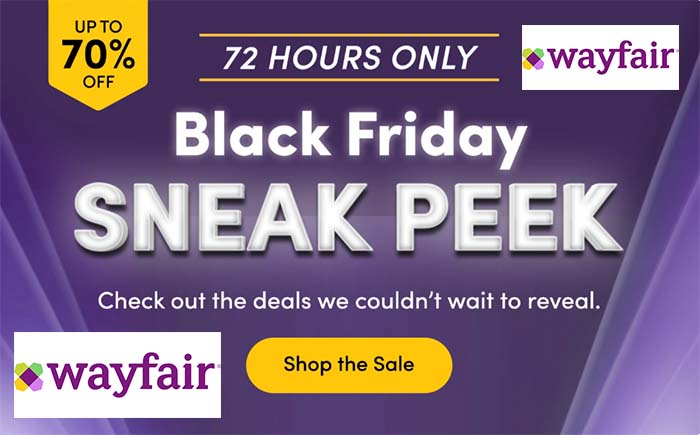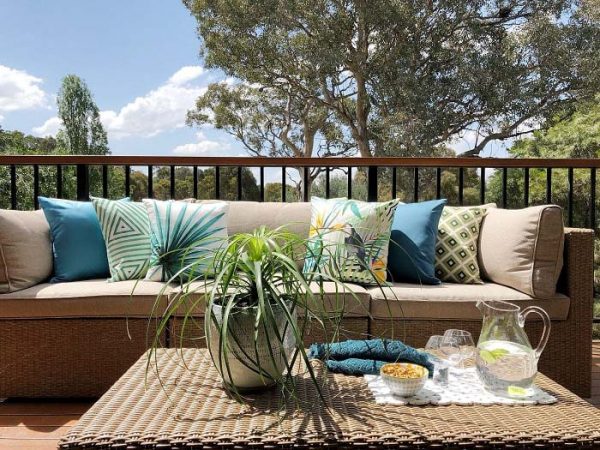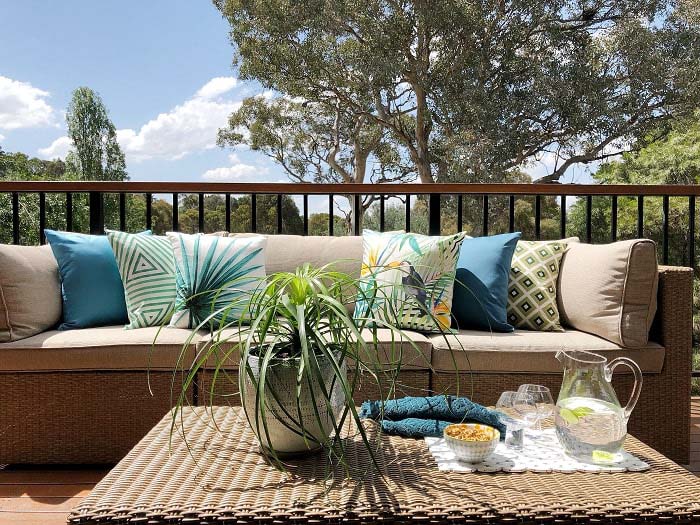 Soft blues, greens, browns, and pastels are very common outdoor space choices, though softer reds and oranges are also making a comeback in recent landscape designs.
Bold colours are best kept to accents, such as seat cushions or smaller décor items; this gives your outdoor space a true bold pop of colour without making it too overwhelming or distracting.
Focus on comfort for a better entertainment and relaxation based space
When creating an outdoor space, you want to make sure that everyone who uses it is comfortable. Think about how much you plan to entertain in your outdoor space—what do your parties or dinners typically consist of? Will you need plenty of table space?
Will you need lots of seating? Or can you get away with a few seats and a smaller table? You will need to carefully consider the needs of your outdoor space when you are planning out practical items like seating and tablespace.
Don't forget to consider the relaxation aspect of your outdoor space, either. Outdoor spaces can be a great place to spend an afternoon reading a book or quietly watching the sunset or, if you have a family, catching up on the news while your children play in the back yard.
Comfortable furniture and a light design are a must for a relaxing outdoor space.
Conclusion
Outdoor spaces add a nearly priceless value to your lifestyle. They can be a space where you entertain family and friends in the summer or your regular go-to in the evening when you want to sip a glass of your favourite drink and pick up where you last left off in a book.
Whatever you plan to do in your outdoor space, just remember that it should reflect you—your personality, your interior home style, and whatever it is that you want out of your outdoor space.