6 Steps On How to Design a Mediterranean Kitchen
Mediterranean kitchens are cozy, elegant and classy, with tons of charm and personality, and a unique, unmistakable look.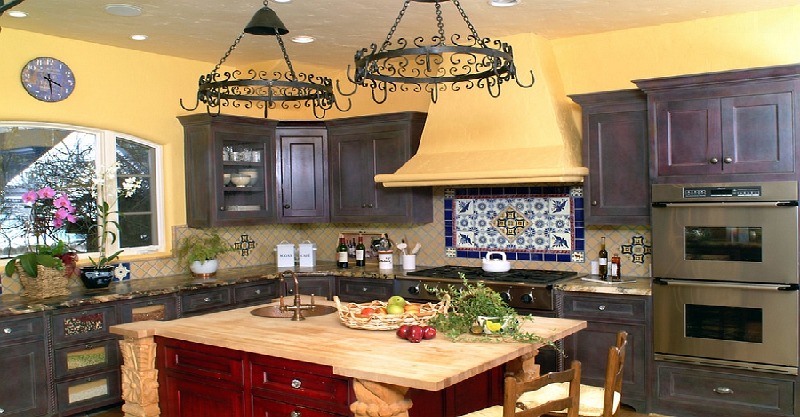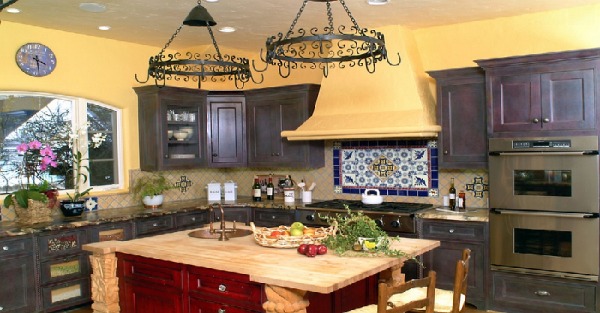 Mediterranean region is home to a diverse lifestyle that combines the best of several different cultures.
Mediterranean décor characterizes with an abundance of visual richness and inviting warmth.
The kitchens are stylish, with an inimitable look and a distinctive ambiance of their own.
Do you like their timeless beauty and magic?
If so, learn more how to add Mediterranean touches to  your kitchen and make it the true heart and soul of the house.
1. Warm, Earthen Hues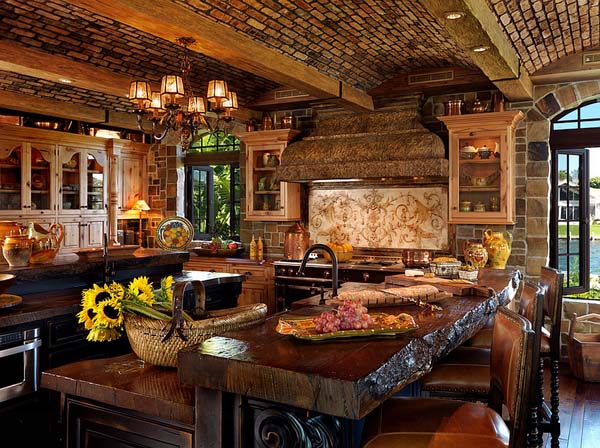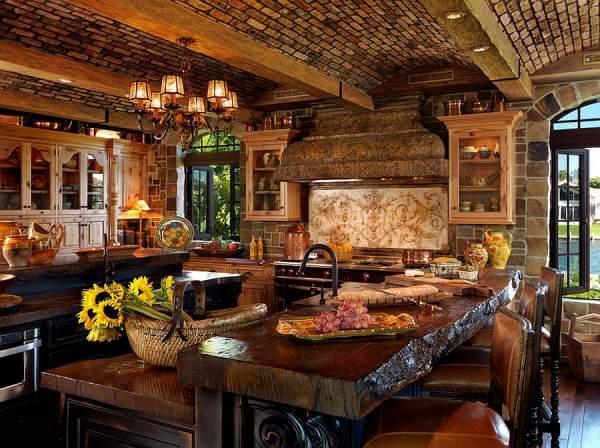 If your kitchen is in a traditional, rustic, or cottage style, making any changes to lend it a Mediterranean look is not that difficult.
Start with the backdrop and choose a warm color palette – yellow, mellow cream, or other elegant, appealing sunny shades.
Bring in bright pops of orange, red, blue, and green.
Generally, remember that Mediterranean kitchens welcome a plethora of exciting colors, which makes the kitchen even more appealing for cold winter months.
In the kitchen shown above, a unique ceiling, exposed wood, and a stunning backsplash add tons of personality to the space. Photo: Credit
2.Touch of Fluidity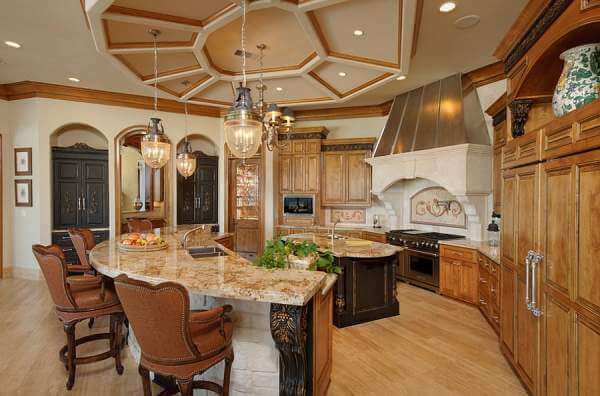 Think of geometric shapes beyond the simple, straight line because curves are an integral part of the Mediterranean kitchen.
Flared hoods help both bring in these sensuous curves and give the kitchen a timeless appeal.
However, you can also use other kitchen elements, such as cabinet handles and faucets to usher in a curvier look.
Circular false ceilings or curved kitchen islands are also an option. Furthermore, they can add grandeur with a vintage touch.
Have a look at the above-shown kitchen! A unique ceiling definitely steals the show!  Photo: Credit
3. Hand-Painted Tiles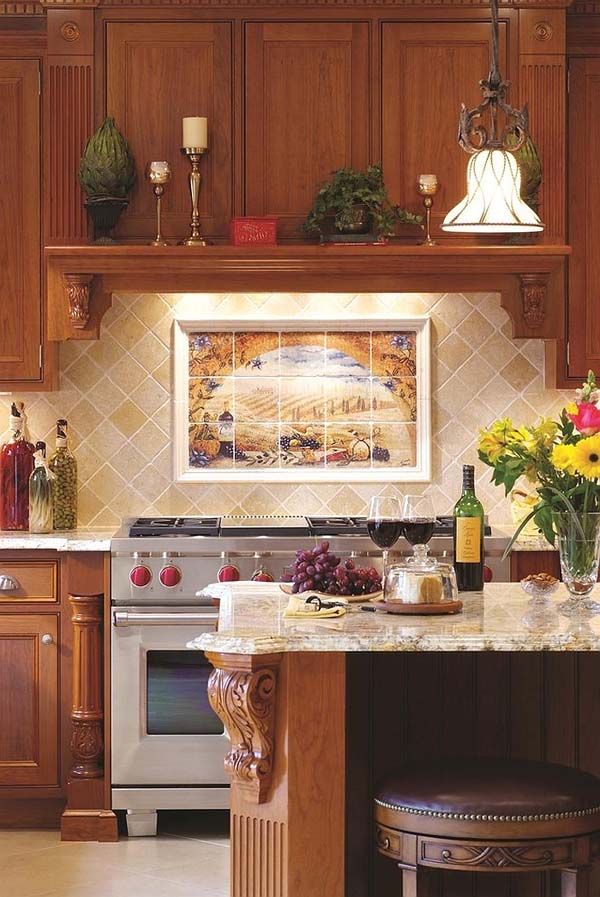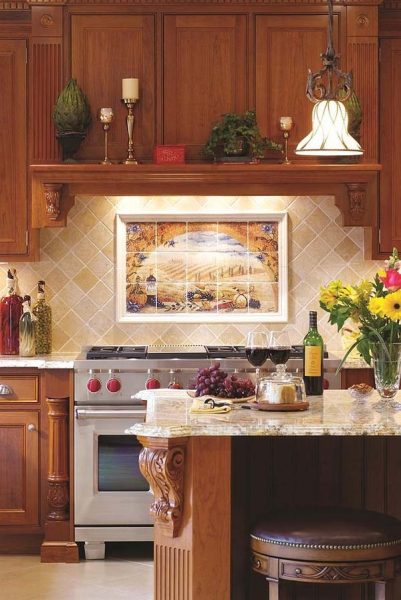 Using tiles in earthy tones for the flooring and hand-painted mosaic tiles for the walls and the backsplash is an affordable way to lend any kitchen an authentic Mediterranean look and create a fabulous focal point.
In the picture above, custom tile wall mural enlivens the backsplash and adds an extra dose of visual interest. Photo: Credit
4. Touch of Wrought Iron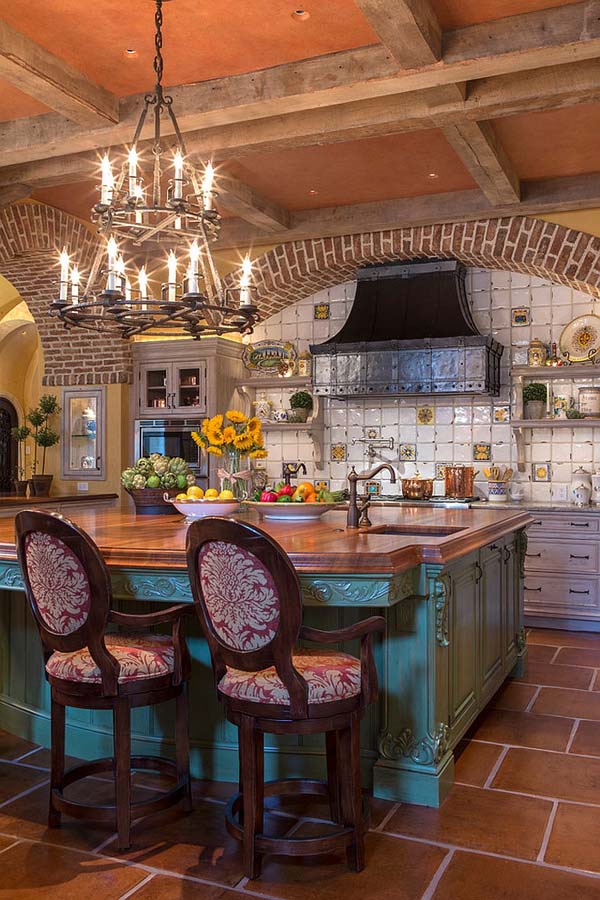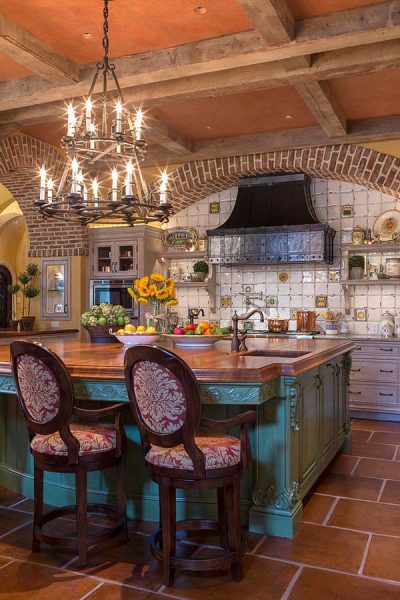 Beautiful wrought iron pattern on the cabinet doors, large metal chandeliers, mesh doors, and engraved crests are some of the options to add a touch of metal and bring in a tinge of rustic charm. Photo: Credit
5. Look to the Ceiling!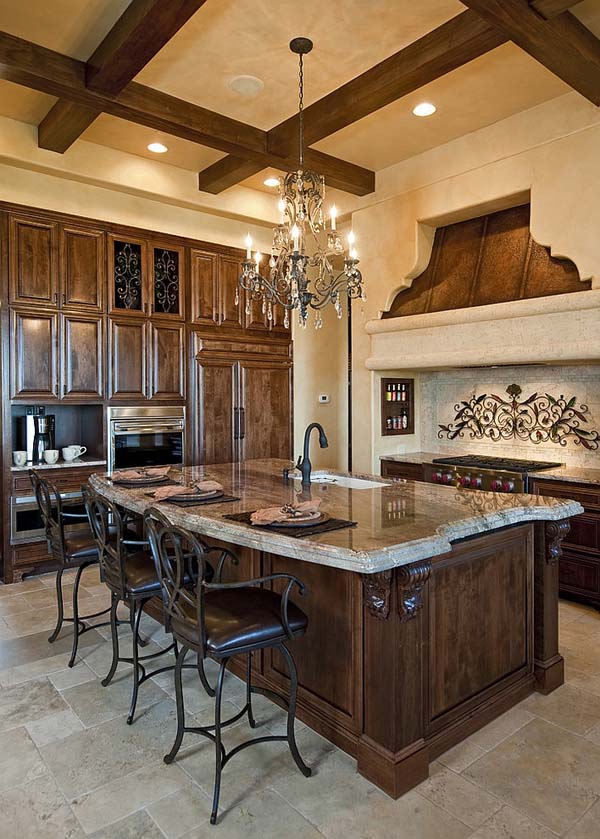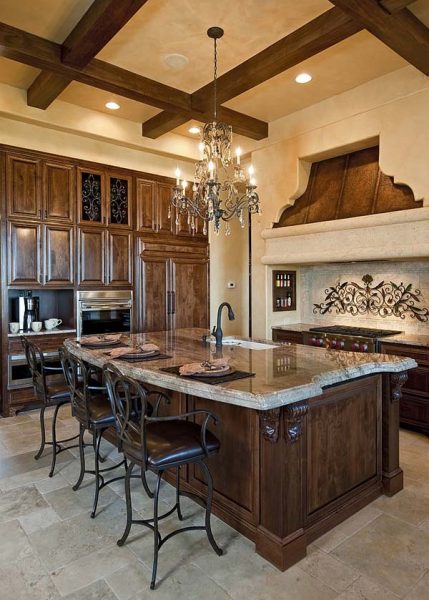 Vaulted ceilings and exposed wooden ceiling beams are also characteristic for the Mediterranean kitchen. Photo: Credit
Using wooden cabinets in similar wooden hue enhances the look.
6. Lighting and Texture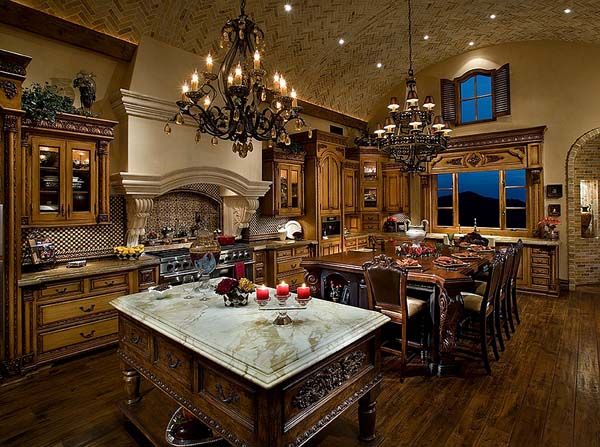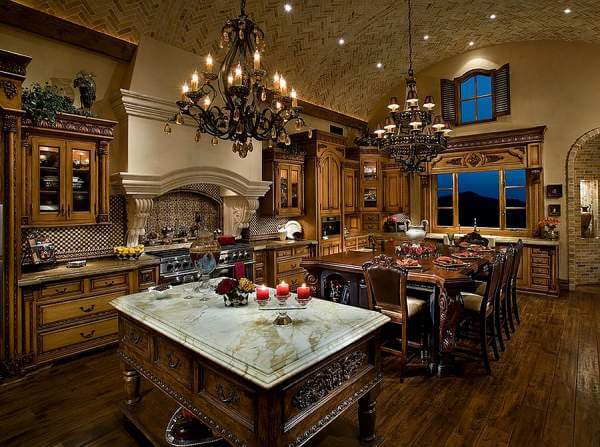 Stucco walls, large wrought iron candle chandeliers, metallic pendants and sconces, or rugs with a classy pattern or in earthen hues beautifully fit the look of the Mediterranean kitchen. Photo: Credit