Halloween Ideas for the Fireplace Mantel
Although not exactly a real holiday, Halloween definitely gives everyone an excellent excuse to get creative with the home decor!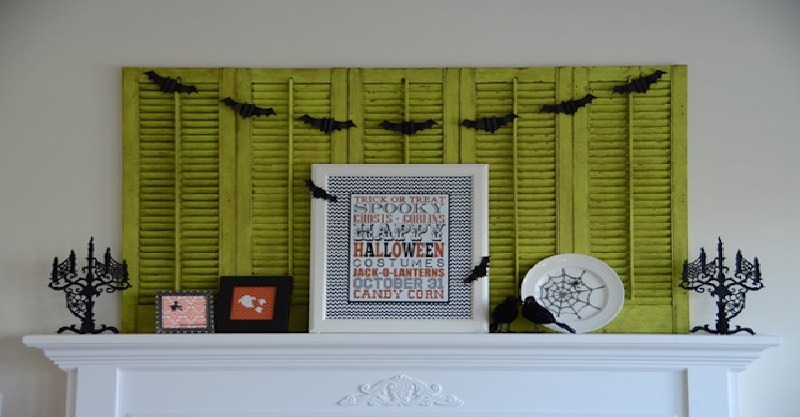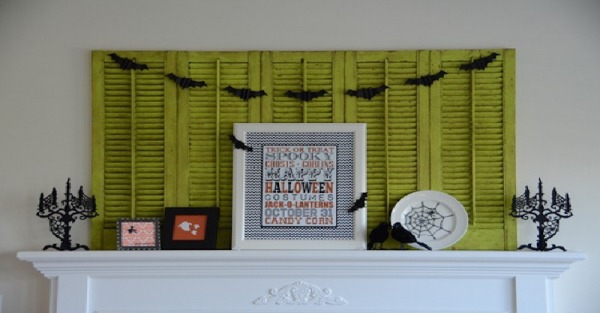 Whether with budget-friendly and easy DIY pieces, with traditional black and white items, or with some trendy elements, it's time to dress up your living space for Halloween.
Front doors and porches or interiors, there are plenty of areas to use as your Halloween-themed canvas.
Usually, the most impressive décor is on and around the fireplace mantel.
Silhouettes, skeletons, candles, dried flowers, pumpkins, lanterns, spiders…The possibilities to lend the mantel a truly spooky look are literally countless…
For extra inspiration, here are some excellent ideas how to decorate your mantel.
1. Keeping It Simple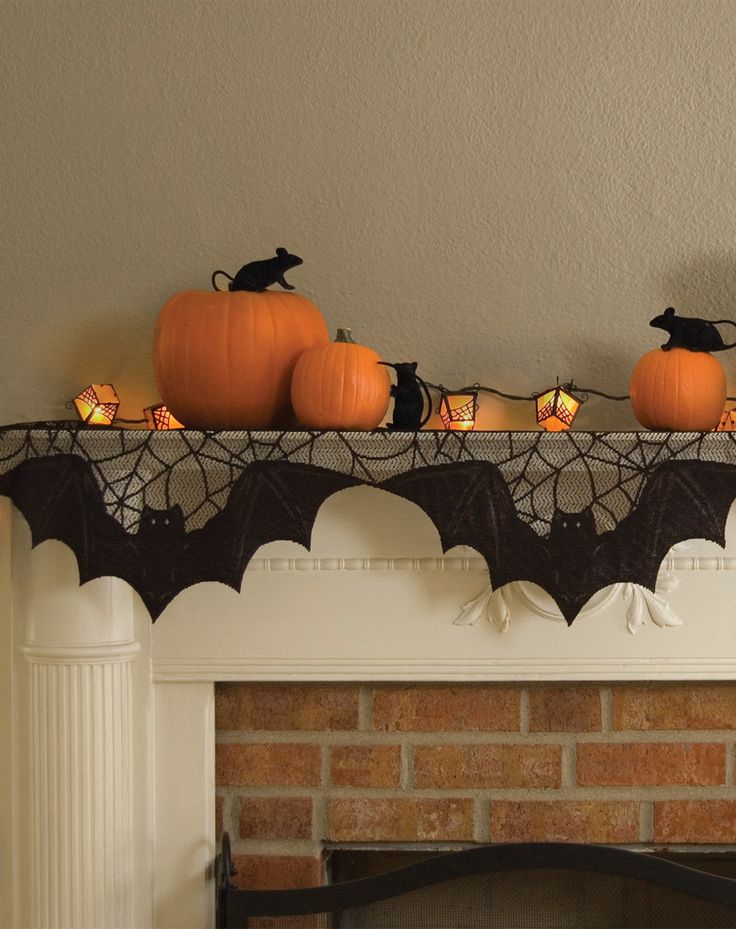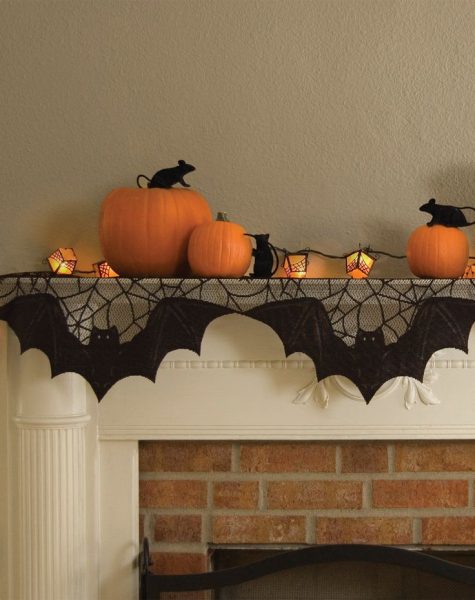 When it comes to Halloween, some tend to overdo the décor. However, you can create a great look on your mantel without going crazy.
Use traditional combos of pumpkins, black mice, bat banners, and candlesticks to get into the spirit of Halloween with just the right amount of spookiness! Learn more…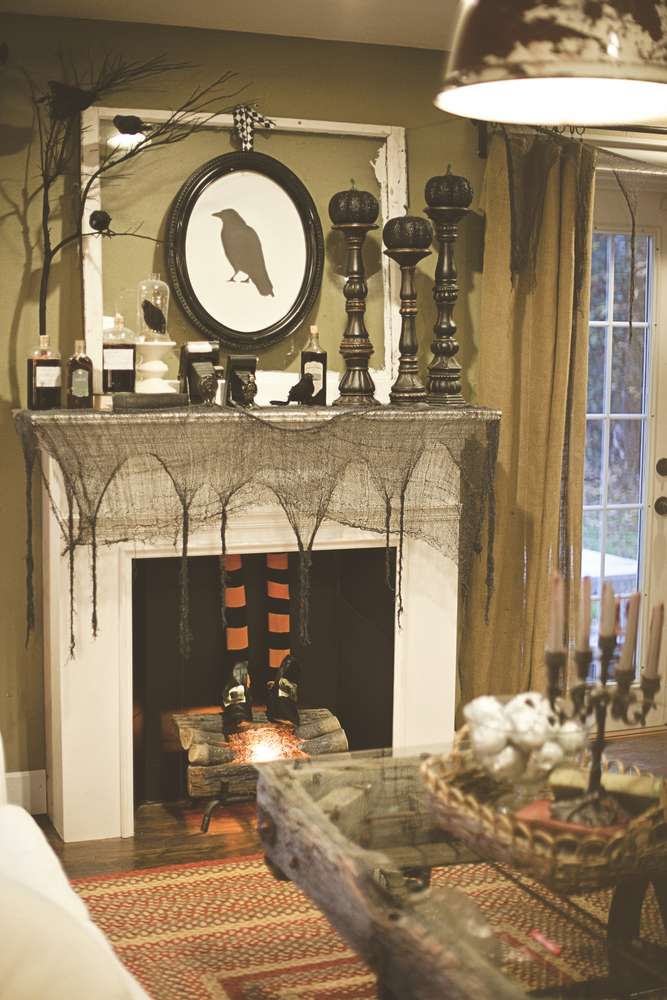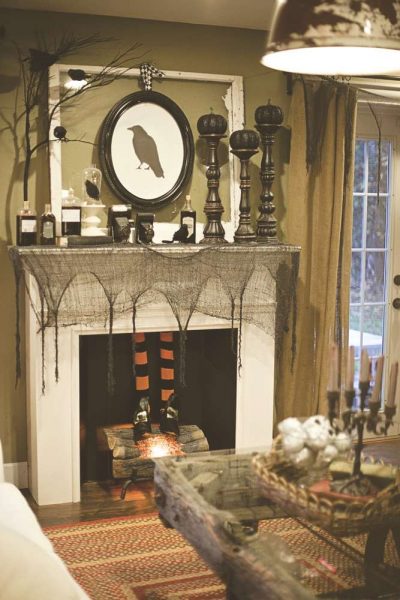 For a simple yet truly cute look, hang a pair of witch legs from the upper opening of your chimney as shown in the picture above. Photo: Credit
2. Black & White Elegance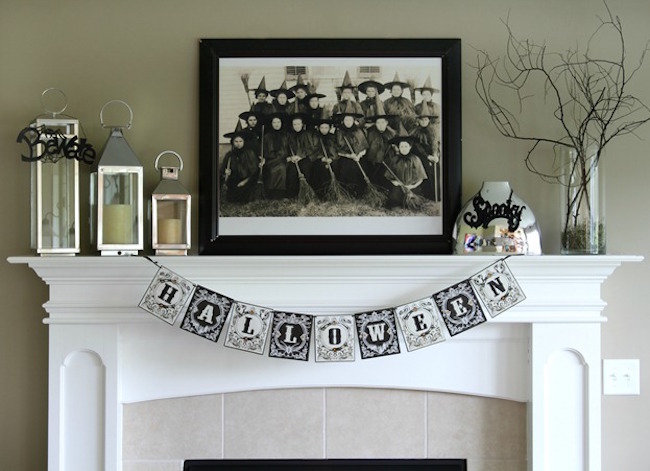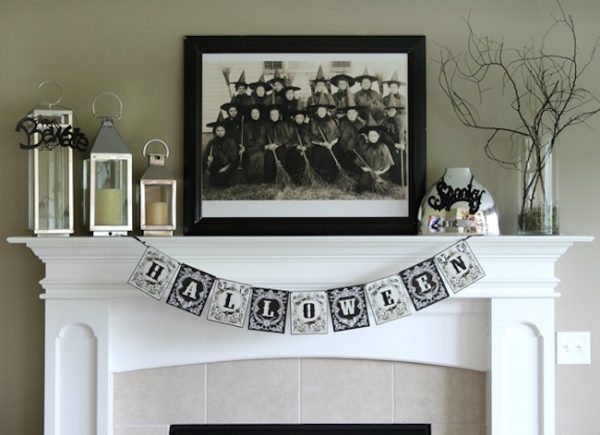 You don't necessarily have to stick to the traditional orange-and-black décor, there is an array of different ways to create an eerie yet elegant look using black and white, especially if your fireplace is black or white.
Look at the above-shown fireplace! Simple yet striking décor, don't you think? Photo: Credit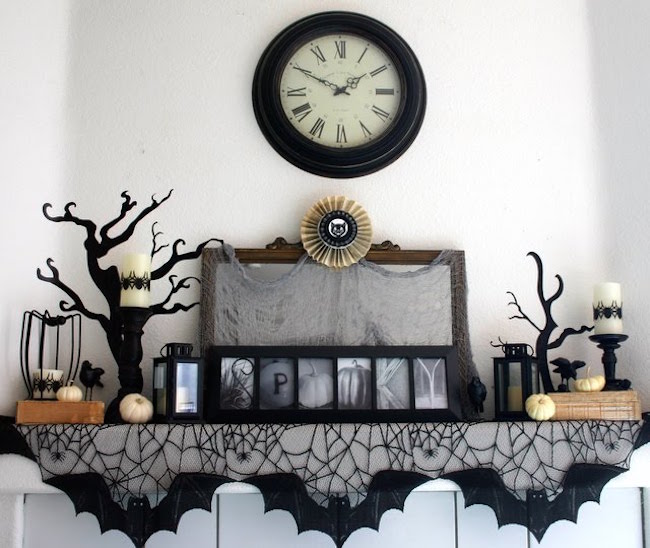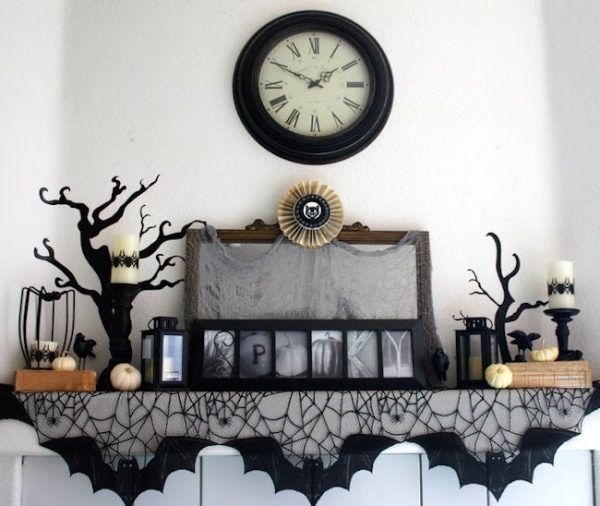 However, if you want to add some pumpkins, mini pumpkins in white are a gorgeous option. Instructions: Here
3. Working Around a TV Screen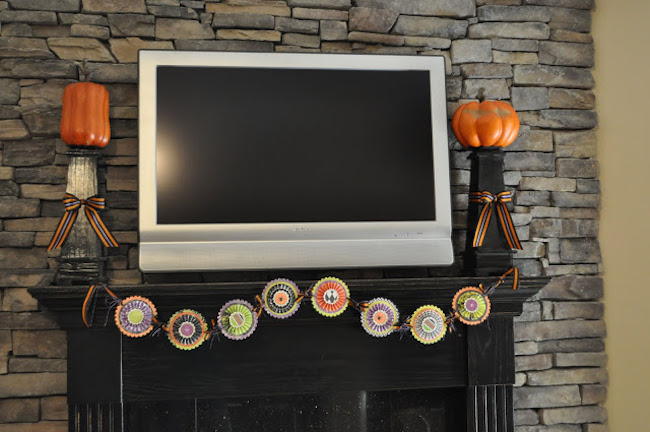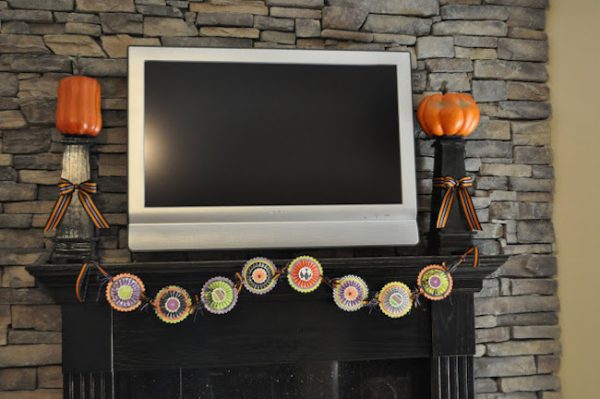 Your TV is placed above the fireplace mantel? No problem, work around it with your Halloween decor.
Position your taller Halloween decorations, such as big candlesticks, on each side of the mantel, with shorter and smaller ones toward the middle to avoid blocking the TV screen.
You can also extend some of the décor items above the TV screen on the wall behind it if there's room. Photo: Credit
4. Fun with Themes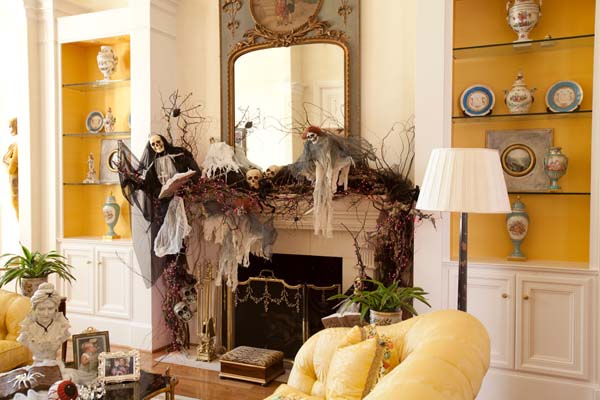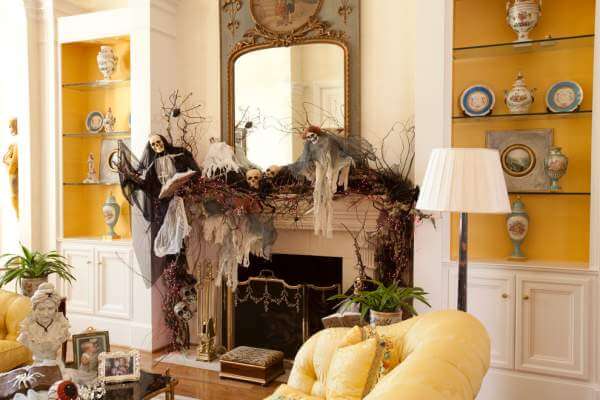 Let your imagination run wild with all sorts of fun Halloween themes for your mantel, such as skulls and skeletons. Photo: Credit
5. Pumpkins Instead of Logs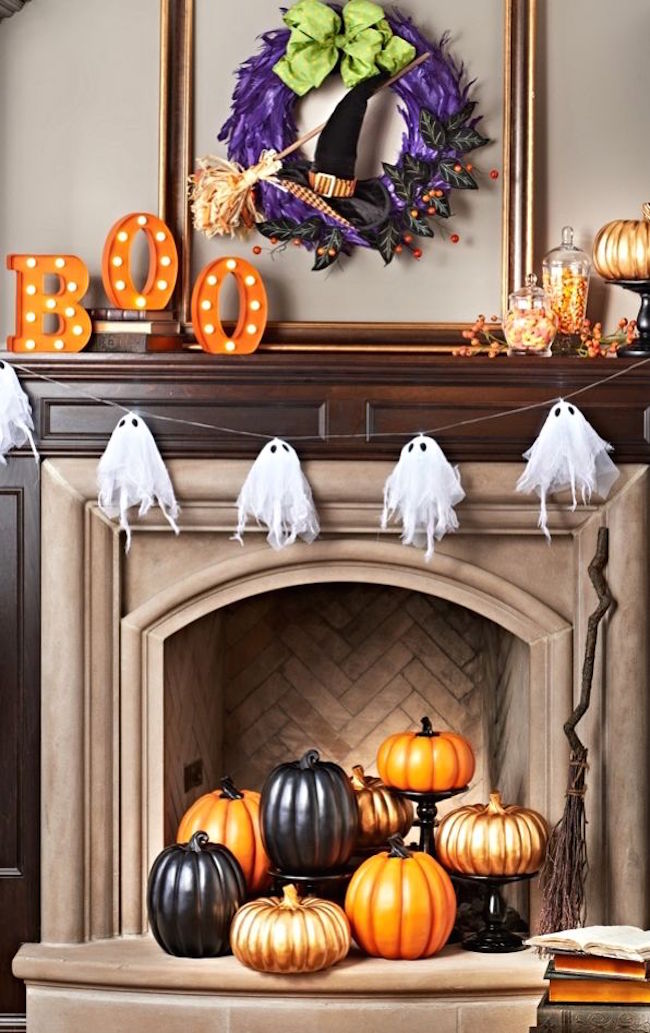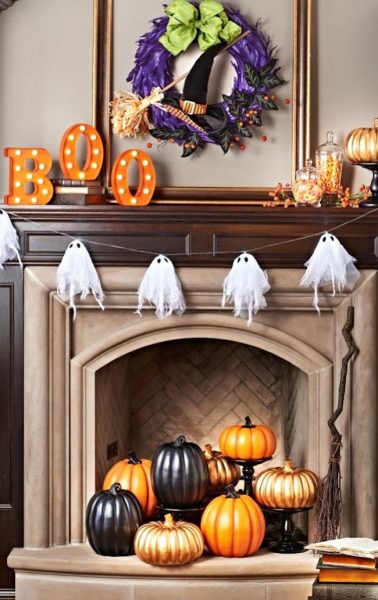 You look for an easy trick to extend your Halloween décor and need more space? Try swapping the logs out of your fireplace for pumpkins! Easy and great to look at. Photo: Credit
Your Halloween décor will undoubtedly look gorgeous on the fireplace mantel.
However, for a bigger impact, you can always extend the décor up to the wall space, lamps, and even the space above.