Outdoor Living Areas with Gazebos
Gazebos are more than a place to take shelter or enjoy the view. These spectacular structures are unquestionably  a sculptural statement in any yard.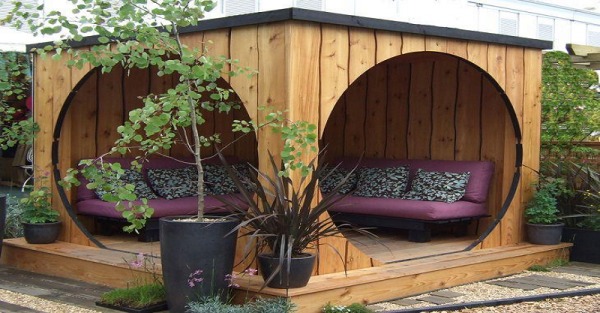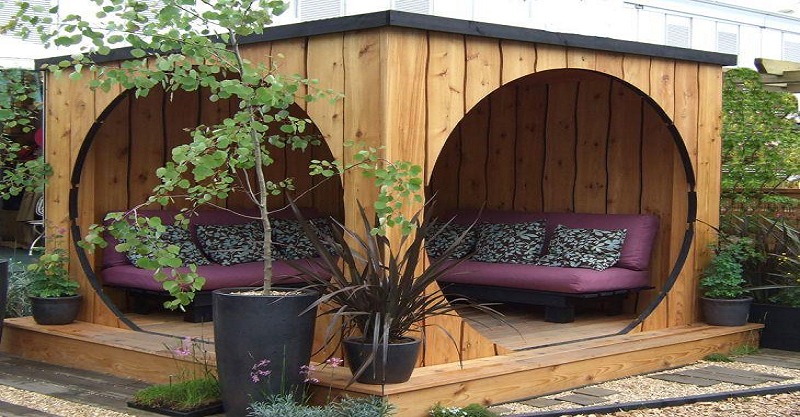 As gazebos add functionality, visual interest, and appeal, they are a popular garden structure.
In addition, any gazebo is an attractive ornamental element, which can complete any outdoor space.
Note  that even the smallest yard can incorporate a gazebo, which immediately turns into a focal point.
Available in different designs, made from different materials, traditional or modern, gazebos are a stunning way to enhance any outdoors.
Not to mention that any gazebo is a charming, romantic retreat where to relax in style!
1. Traditional Gazebos
Looking for a shaded area with a seating spot where to relax and enjoy the view? A traditional gazebo might be the answer! Just imagine spending some time under the arches of a lovely gazebo like the one shown above! A lily pond adds even extra charm and romance to the space!Photo: Credit
Traditional gazebos are charming and whimsical, the perfect addition to an English garden, Asian-inspired settings, or a tropical yard.
Round or hexagonal, available in an array of sizes and colors, embellished in various ways, with a shingled or metal roof, traditional metal or wooden gazebos are definitely an enchanting timeless structure, which can add functionality, appeal, visual interest, charm, and romance to any outdoor space. Photo: Credit
The above-shown beauty with white wooden frame and contrasting shingled roof is circled by a cluster of trees so many daffodils. So enchanting! Photo: Credit
Dreaming of a secret garden? What about this gazebo  with flowering vines creeping up its posts? Simply stunning! Photo: Credit
2. Rustic Gazebos
Rustic-style gazebos are another fabulous option.
This one constructed from a corncrib with gravel floor and eye-grabbing décor is absolutely breathtaking. Not to mention that it is beautifully complemented by lush greenery! Instructions: Here
Would you consider building a gazebo out of logs? Just have a look at the above-shown garden beauty! Photo: Credit
Logs used as posts, hanging potted ferns, and even some storage space for firewood under the seating! Functionality meets visual appeal and charm!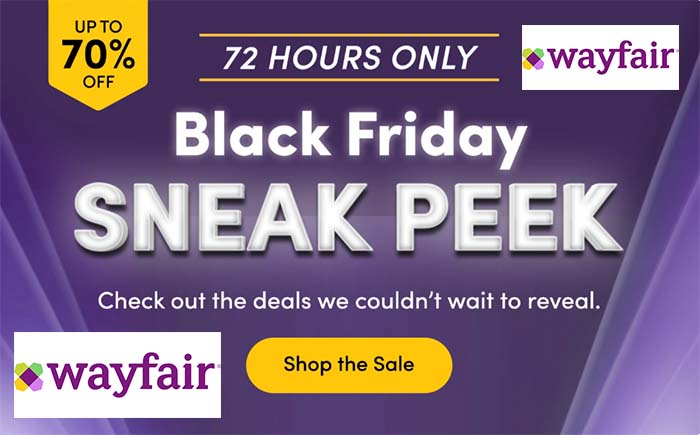 3. Something Unexpected
Looking for a gazebo that celebrates unexpected design or one  painted in a bold color?
What about this elegant royal blue gazebo with detailed metal design in the picture above?  Isn't it gorgeous?  Photo: Credit
However, gazebos aren't always round or hexagonal!  Some designs  celebrate the power of right angles and lattice work.
With a stone floor, complemented by a simple yet eye-grabbing water feature, the elegant, cozy gazebo in the picture above is the perfect spot where to relax. Photo: Credit
If looking for modern alternatives to traditional gazebo designs, you have a number of options to choose from, including a glass gazebo.
Ready to incorporate a gazebo in your outdoor space?