Refined Black Dining Rooms
As black adds sophistication and elegance to any space, it can be used in a variety of ways to fit in with the theme, style, and size of your dining room.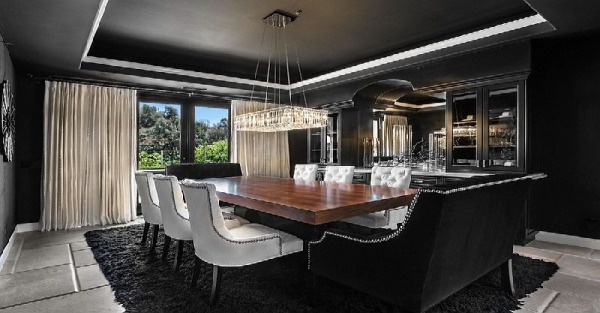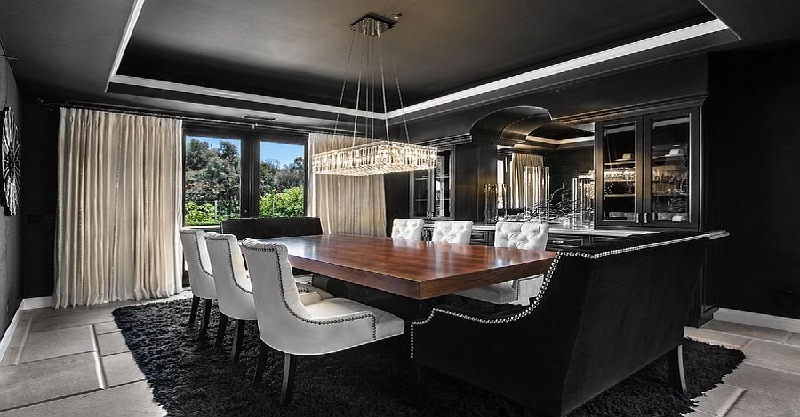 When it comes to dining room design, black is often overlooked as a color option, mainly because people usually believe that this color simply doesn't work well in dining rooms.
However, adding black does not necessarily mean creating a dark, gloomy setting.
When tastefully used, black adds touches of drama and sophistication.
Plus, it helps create truly unique spaces with charm and personality.
Take a look at some gorgeous dining rooms and find inspiration how to use black to definitely breathtaking dining spaces.
1. Sophisticated Backdrop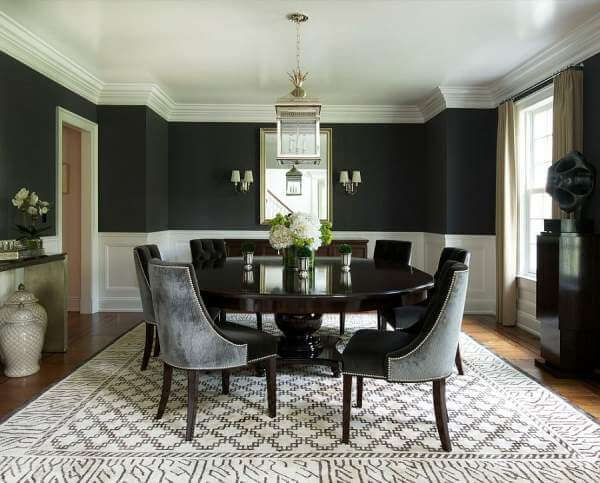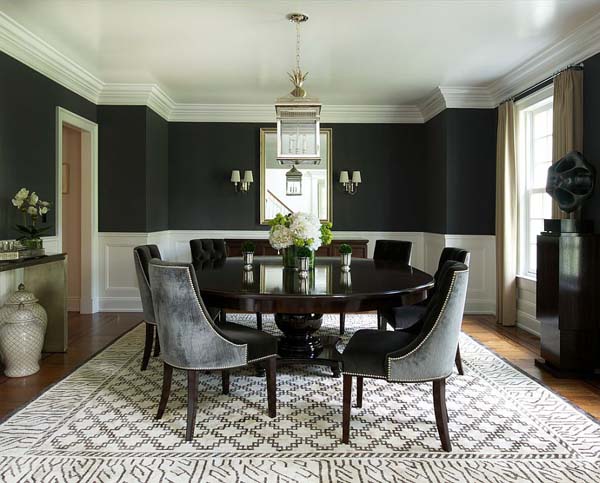 The use of black creates bold, dramatic, classy spaces. If paint seems too boring for a black background, opt for wallpaper to also add texture to the space and break the visual monotony.
Another smart approach is to just paint black a smaller portion of the walls and use a secondary, lighter shade for the other parts, as in the above-shown magnificent formal dining room. Photo: Credit 
2. Look at the Ceiling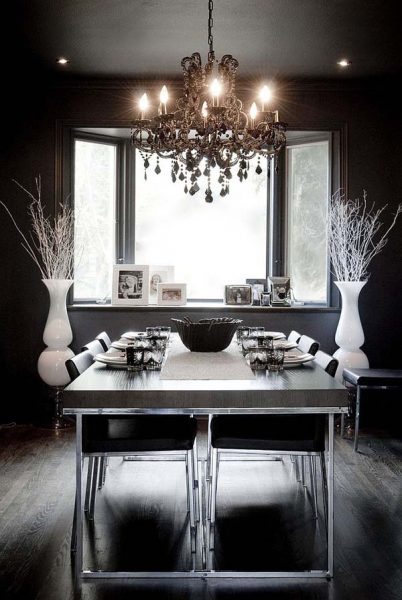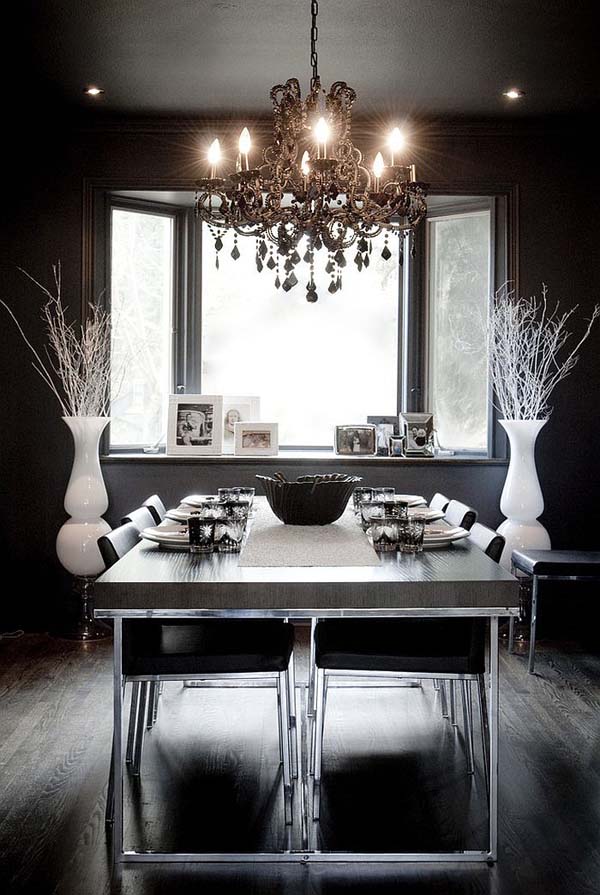 Go beyond a plain old white ceiling! If you want to keep your walls light, then paint that ceiling black to create a spectacular space.
Trying this approach in spacious dining rooms that have a high ceiling is a gorgeous option to add an extra dose of sophistication and interest.
Is the above-shown dining room in black with stylish white accents too bold for you? Photo: Credit
However, keep the room well lit and organized to avoid unnecessary visual clutter.
3. Time for Dark Flooring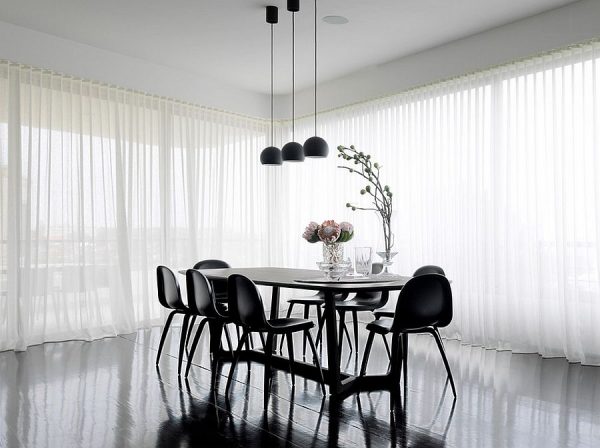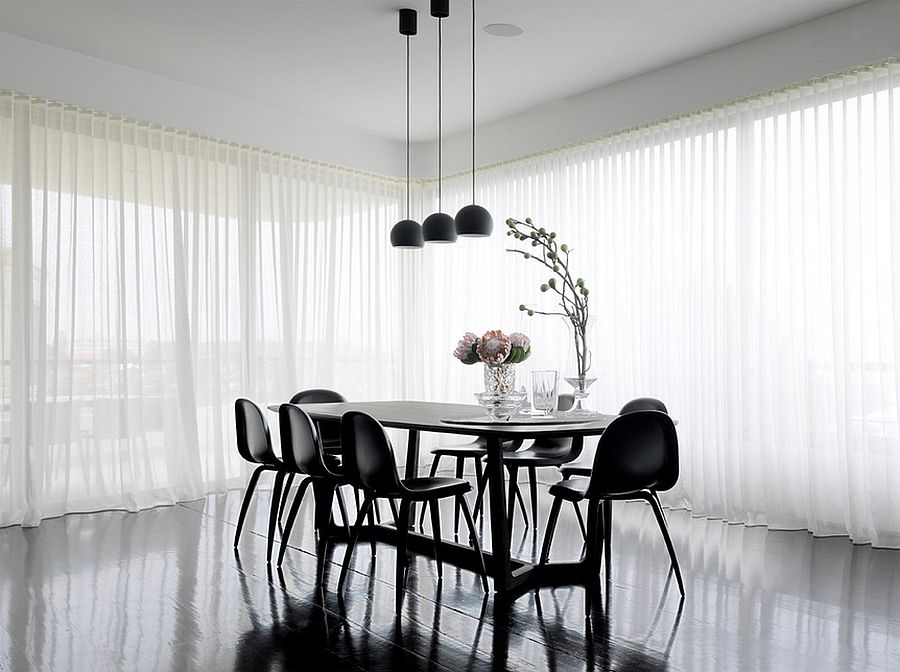 Designers use dark floors to bring visual contrast to a room in an understated fashion.
Black floors are far less intimidating than all-black walls.
By using decor elements in a similar hue, you create a coherent look that makes a dramatic impact when the walls are painted plain white.
In the picture above, this minimal kitchen with black flooring is simply fabulous, don't you agree? Photo: Credit
4. Stylish Seating to Anchor the Space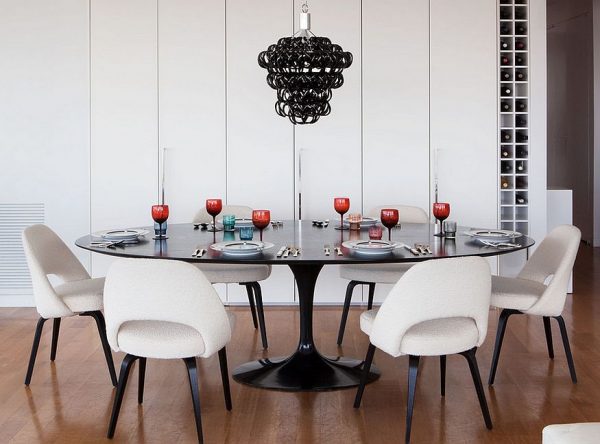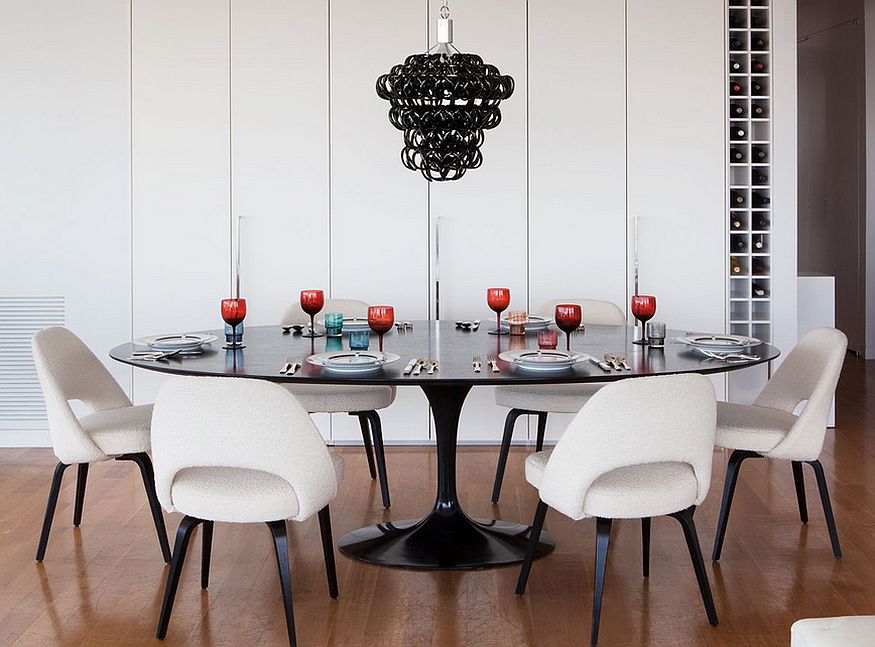 Use some fabulous dining table chairs in black, a contemporary credenza in a similar hue with a glossy finish, or even a stunning black dining table as shown above. Photo: Credit
Repeat the color throughout the room using other accessories to get the best possible result.
5. The Magic of Rugs and Drapes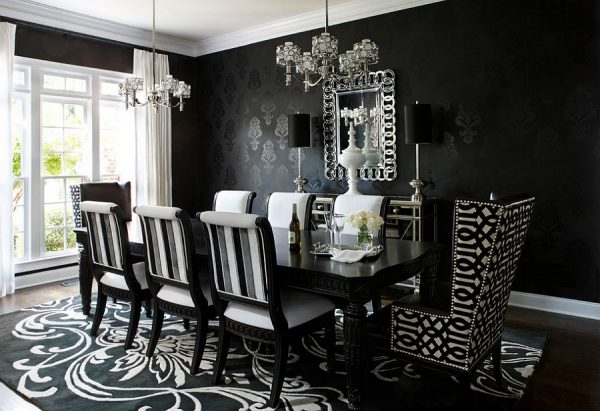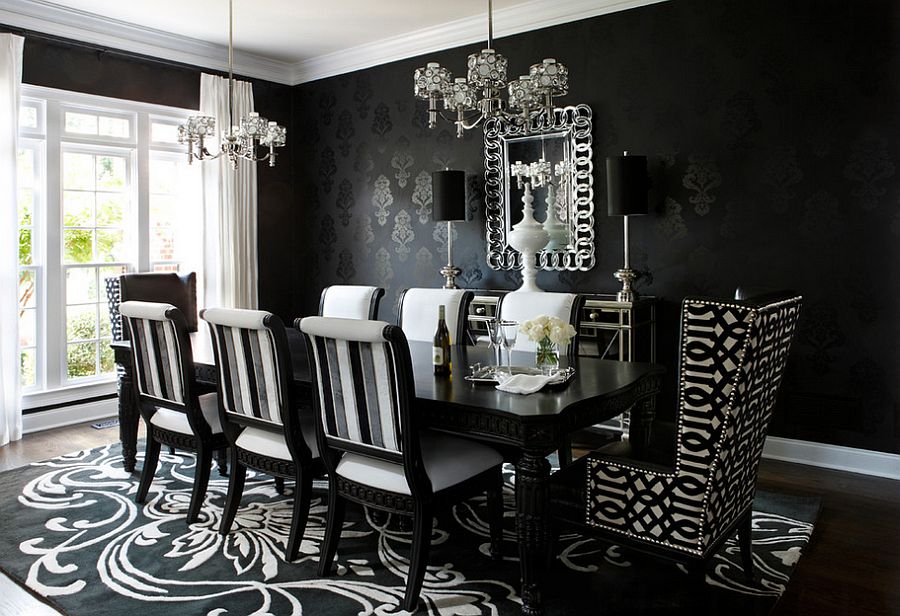 Rugs and drapes are an inexpensive and  easy way to add black. A wall of dark curtains and a matching rug do create a huge visual impact!
In the above-shown dramatic formal dining toom in black and white, black wallpaper wall makes the perfect background. Photo: Credit
By using drapes, rugs, and decor elements in black and a pristine white backdrop you can easily create the classic black and white look.
6. Lighting Makes a Difference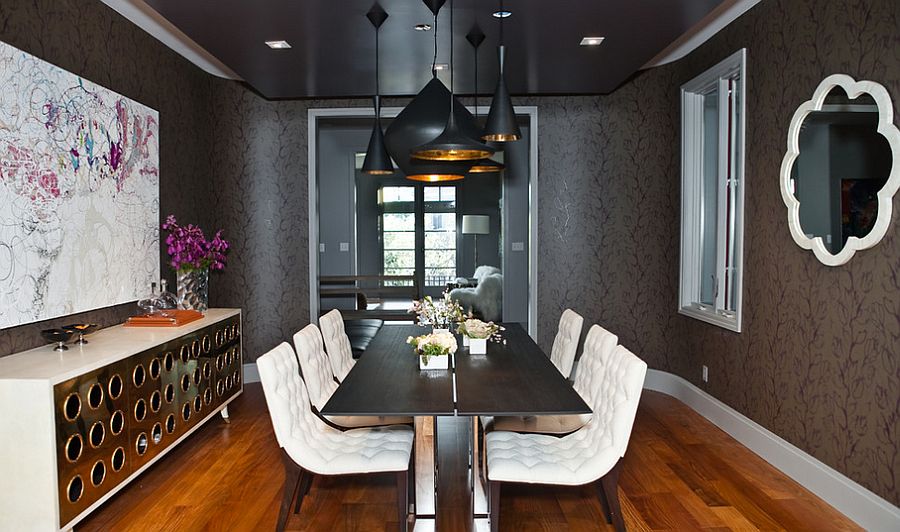 Never underestimate the value of the right lighting! Photo: Credit
Choose from an array of gorgeous pendant lights on offer to introduce black. Also, large drum pendants in black are perfect for adding drama and creating a sensational focal point.