Sleek Fall-Perfect Colors
If you like exciting color combinations, as the new formula is shades of blue + shades of orange = design perfection, it will be easy to fully embrace fall.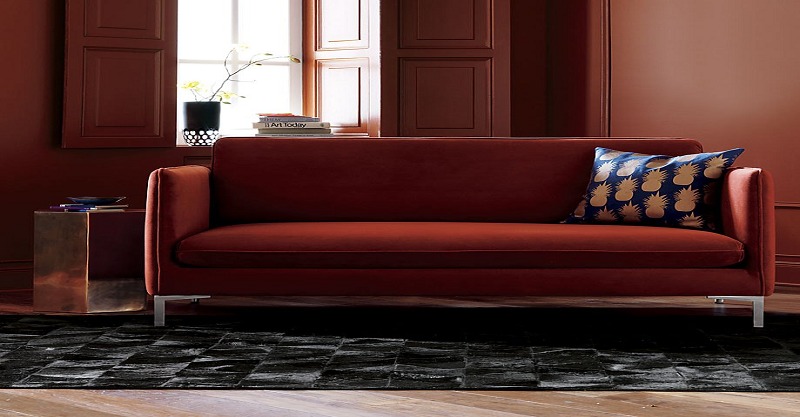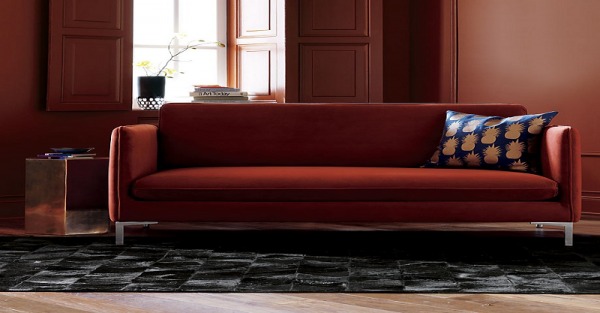 Planning to give your home a new look for the fall?
Are you ready to try with some shades of blue and orange?
If so, you have plenty of charming options!
Whether peacock or smoky azure, rusty  tones, or the metallic glint of copper, hot fall colors are truly irresistible.
The best part: a major renovation is not necessary. A new rug, some throw pillows, a piece of art, and even  some bowls and vases can perfectly well do the job!
1. Rich Rust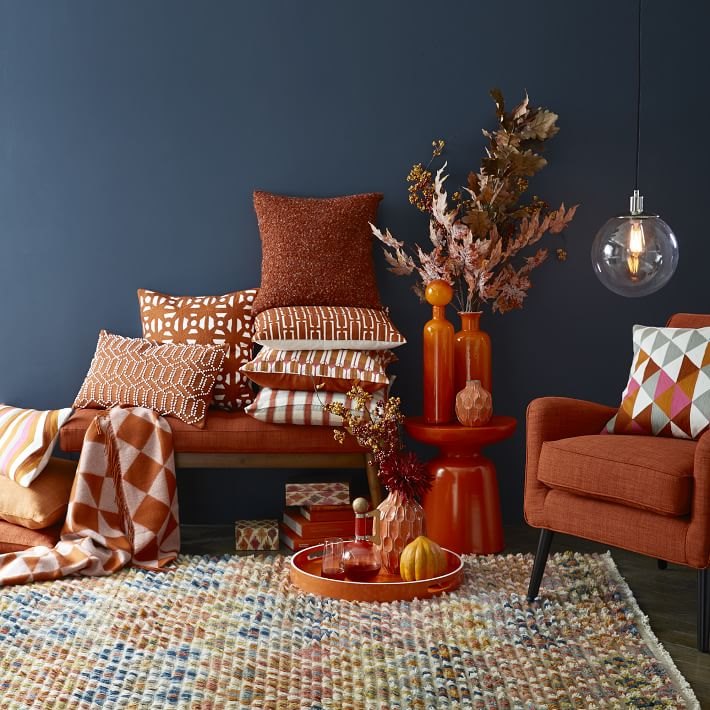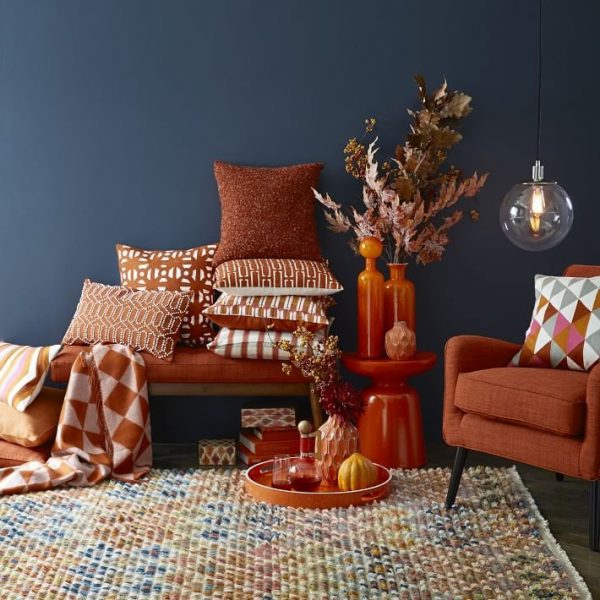 You can try with a backdrop in rust, punctuated with pops of navy blue to create a definitely fascinating interior space.
In the picture above, the deep grey-blue wall in the background breathes new life into the rusty decor in the foreground. So elegant and sophisticated! Photo: Credit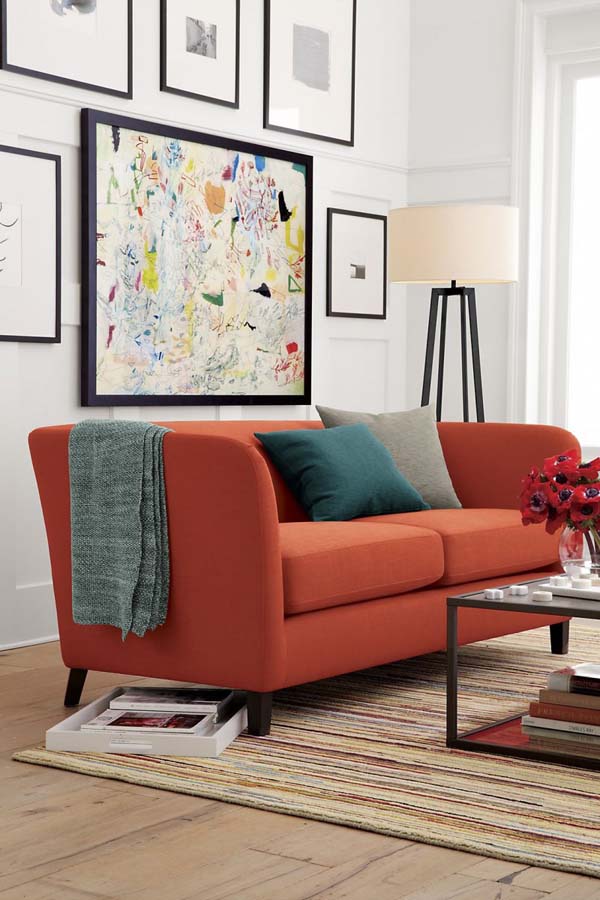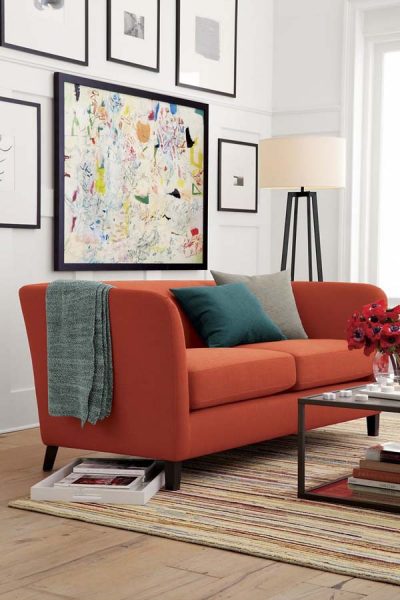 When the sofa is rust, you can highlight it with a pillow in teal. In the picture above, wall art, a stunning rug, and an elegant floor lamp add extra visual interest and personality to the space. Learn more…
2. Shades of Blue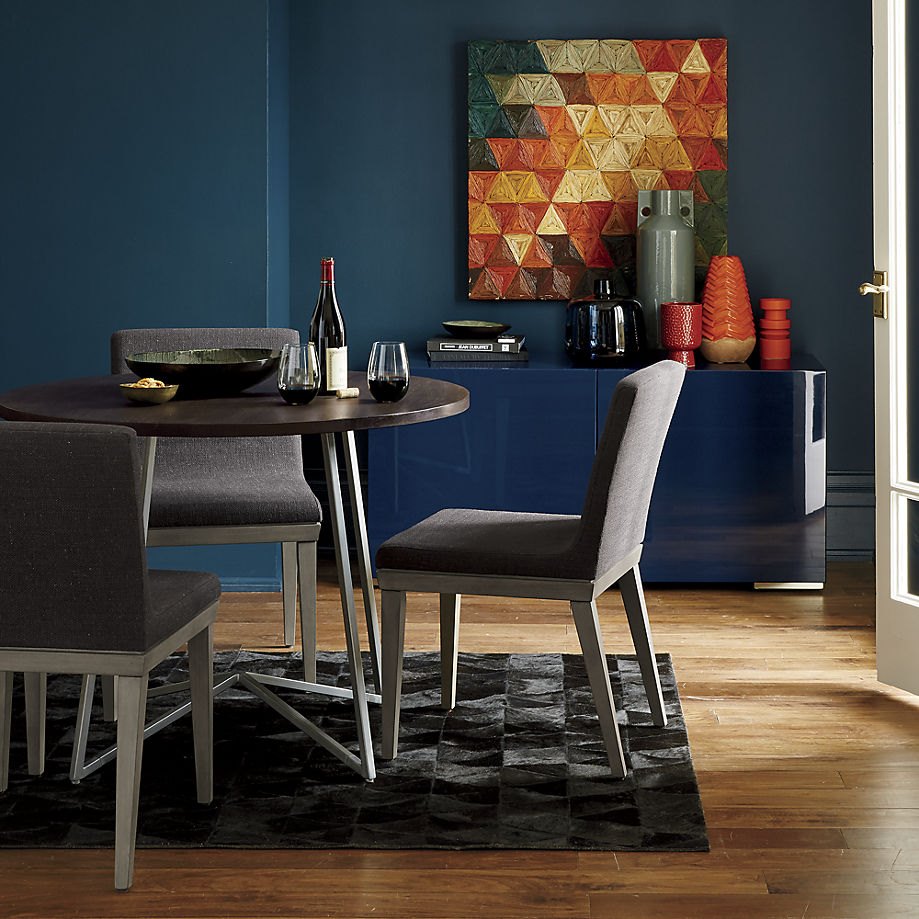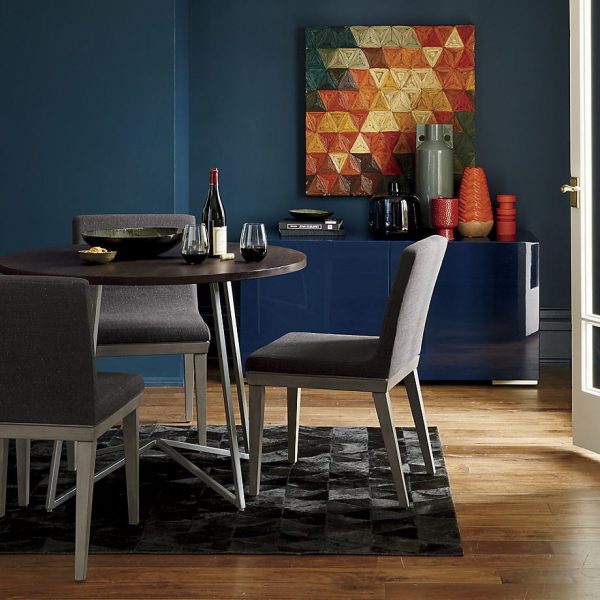 For an instant chic look of your interior, embrace blue as a dominant color.  Actually, you can never go wrong with deep shades of midnight blue as a background against which orange-hued pieces will instantly stand out as in the picture above. Learn more…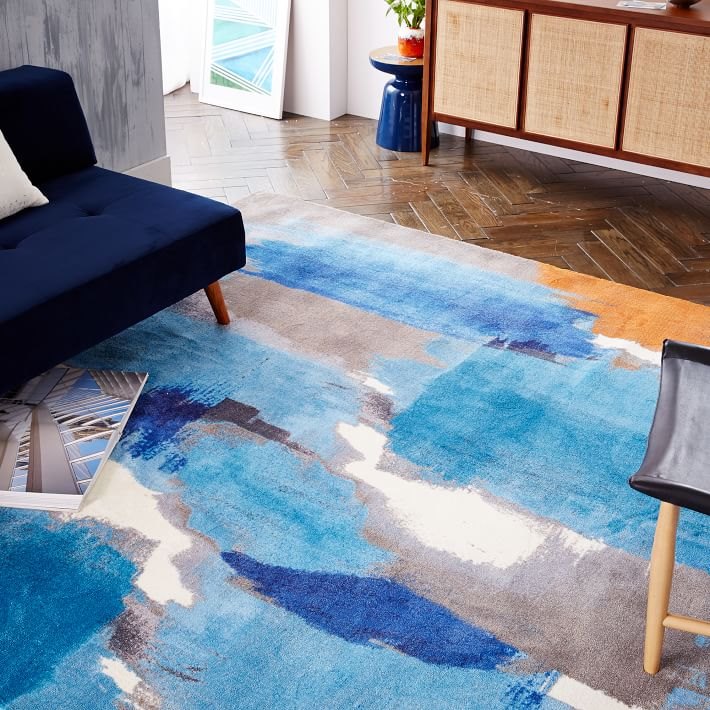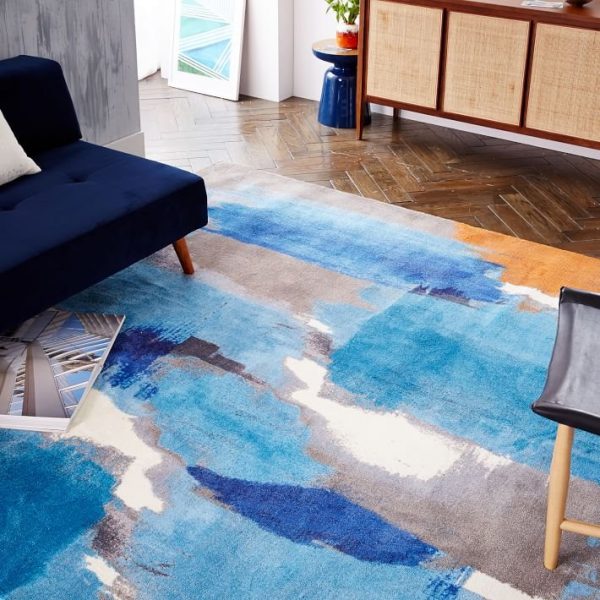 However, you can keep summer alive all year long with décor items like the eye-grabbing abstract blue rug in the picture above. Gorgeous, isn't it? Learn more…
Furthermore, for a bigger impact, the pops of orange in the rug can be accented by orange decor sprinkled throughout the space.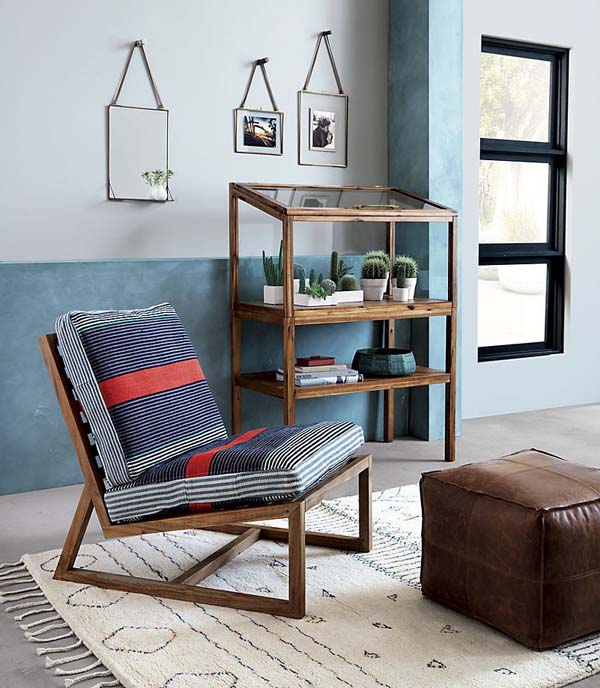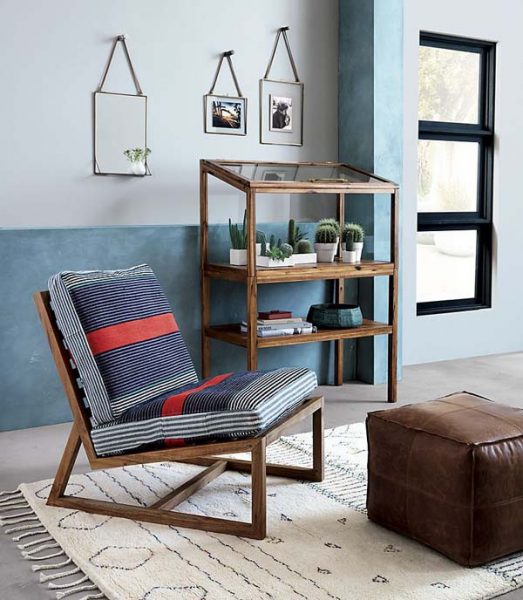 Blue doesn't have to be saturated to make a big impact! The refreshing teal-grey take on blue can also make a welcome fall statement. Learn more…
3. Orange and Blue Decor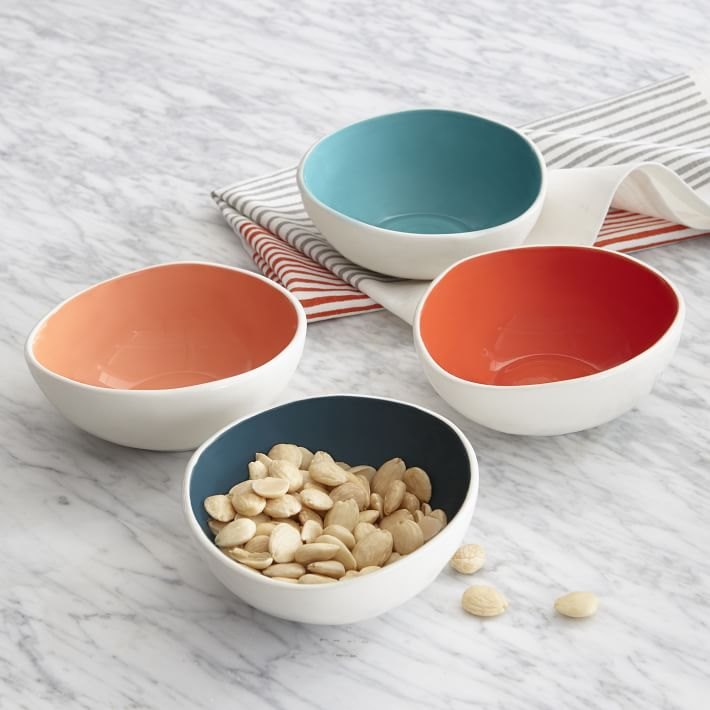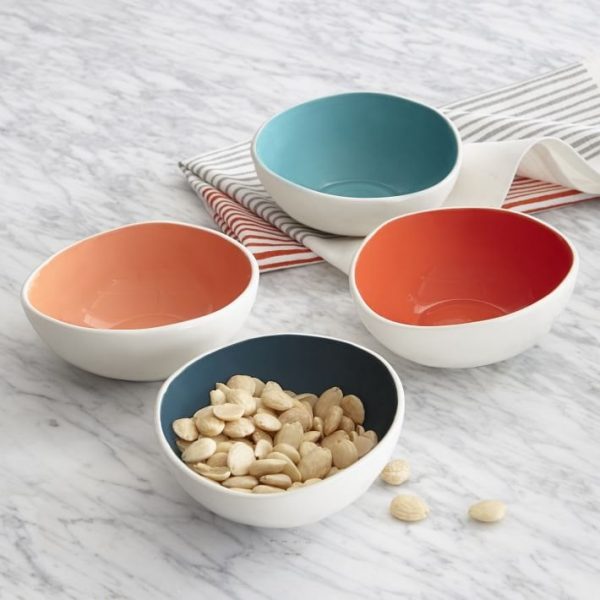 Whether powder-coated metal trays in blue, ochre, rose, and mint/sage green, or modular side tables in blue leaning to royal or peachy orange, décor items in the orange-and-blue color combo are a true wake up call for your space.
Look at the glazed bowls in shades of peach, coral, turquoise, and midnight blue in the picture above! Learn more…
Aren't they crisp and refreshing, just perfect for the new season?!
Are you going to incorporate any of these trendy fall shades?