Stucco, a versatile finishing plaster, lends a smooth, sleek look. Furthermore, it can be painted to best suit the feel of the house.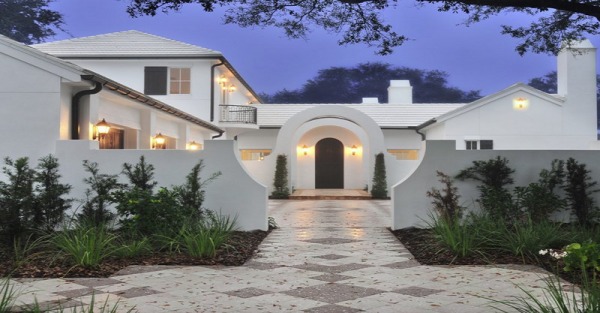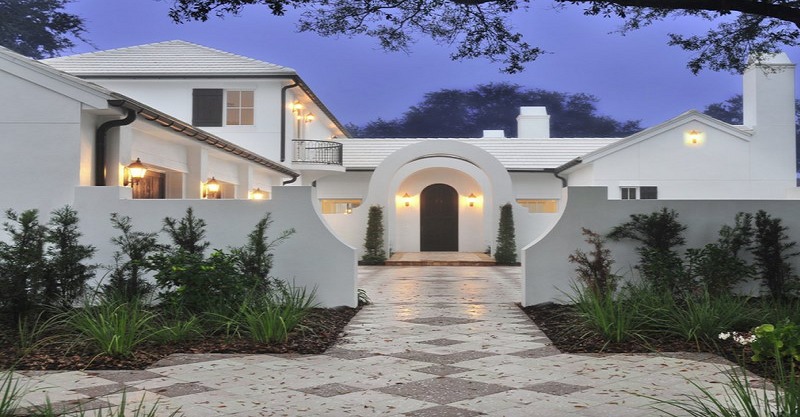 Whether you prefer modern or traditional style, stucco is a gorgeous option, for both interiors and exteriors.
Highly valued for its versatility and affordability, stucco also offers durability and adds beauty and a variety of attention-grabbing textures.
With plenty of ways to change its color and texture, this cement-based material can definitely lend a unique look to any space.
Plus, it offers effective insulation!
However, note that stucco is not a suitable option for very damp locations. Also, as it is a relatively brittle material, it is not advisable to use stucco for older houses with foundation shifting issues.
1. Modern Stucco Homes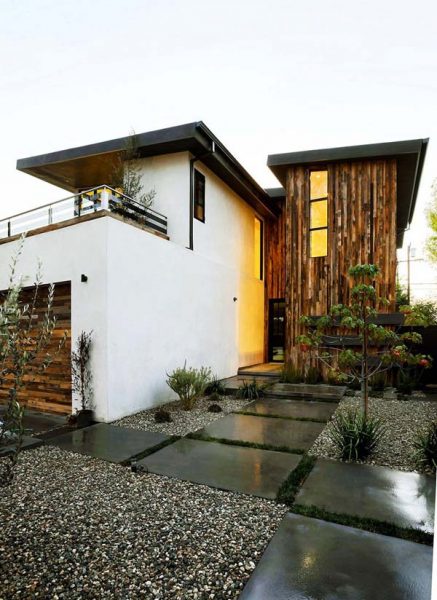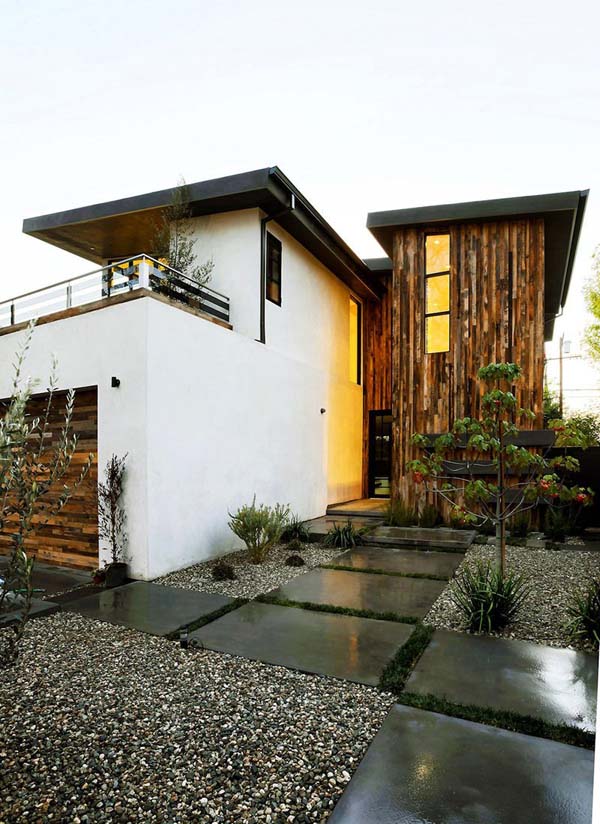 Look at the picture above! Note the combo of wood and stucco. It creates a rustic modern look, perfect for natural settings. Photo: Credit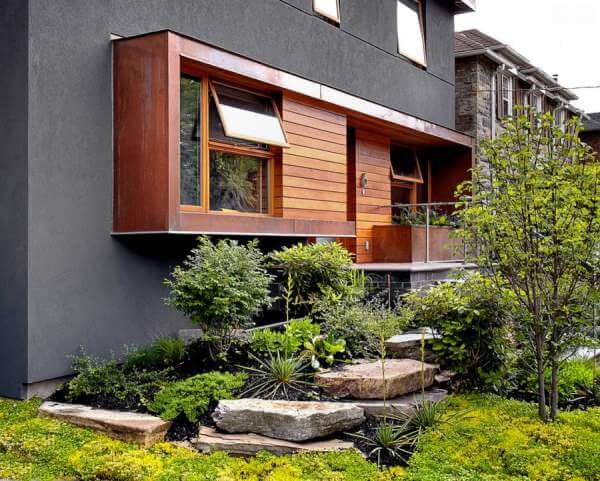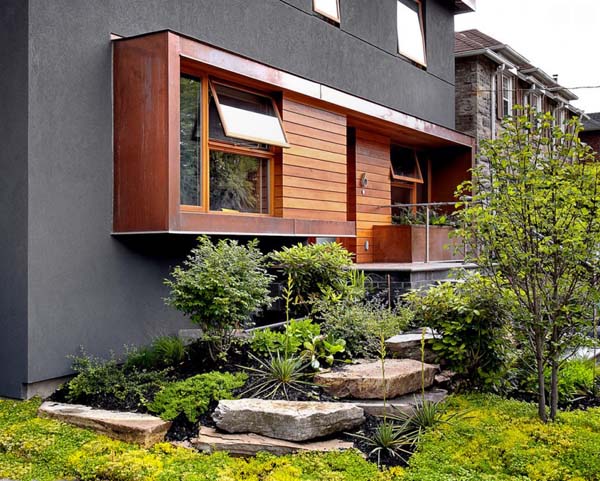 When it comes to modern homes, whether white or grey, when paired with wood, stucco helps create stunning, eye-catching combinations.
In the picture above, grey stucco is combined with Spanish cedar. Modern landscaping adds extra appeal and visual interest. Photo: Credit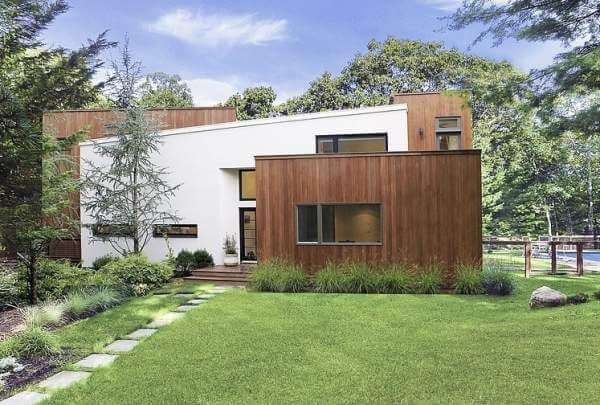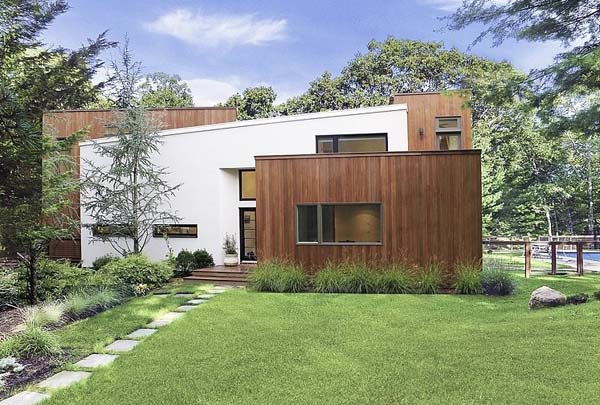 Look at the above-shown truly adorable home!
Cedar wood alternates with white stucco to create a modern dwelling that definitely grabs and keeps attention. Lush greenery complements the gorgeous look. Photo: Credit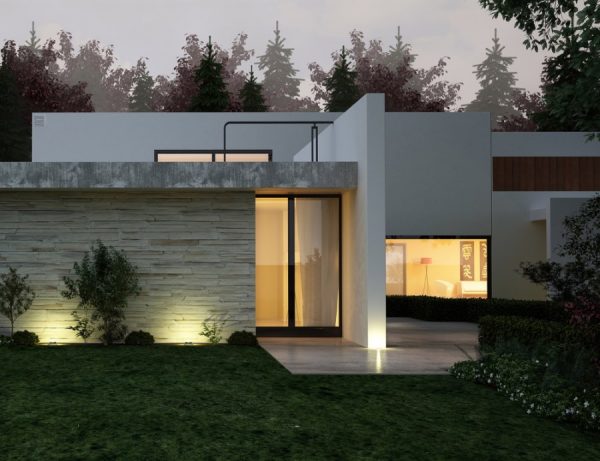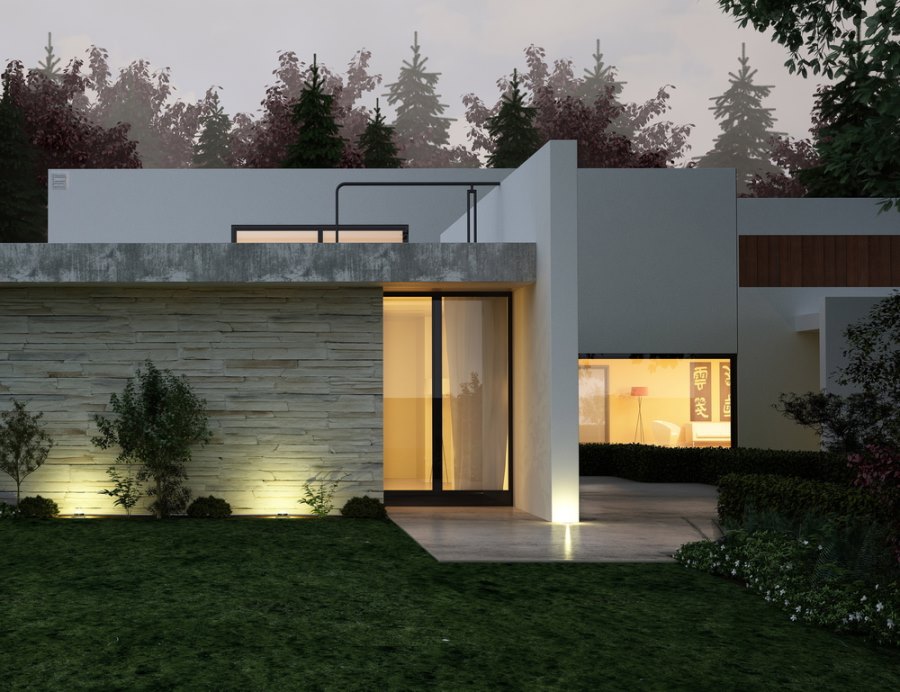 Ready to throw another material into the mix? How about adding stone?
The above-shown house combining stucco with wood and stone is definitely flawless, modern, and chic! Photo: Credit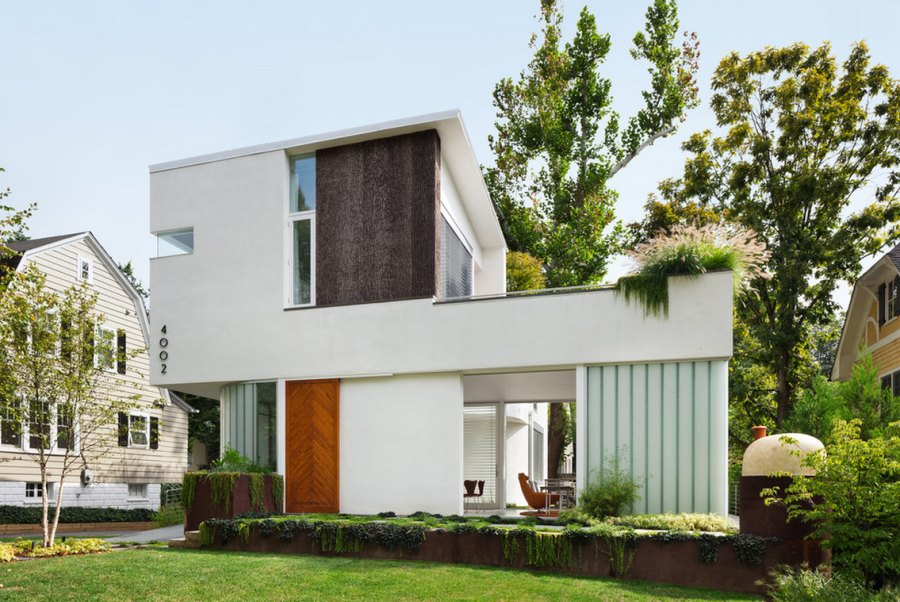 You can even go a step further and add metallic accents for extra visual interest.
Stucco, wooden siding in a chevron pattern, tree bark that adds unforgettable flair, and metal planters on the ground that mirror the dark tones of the bark…
In addition, lush greenery adds color, freshness, and extra charm. Absolutely stunning! Photo: Credit
2. Traditional Stucco Homes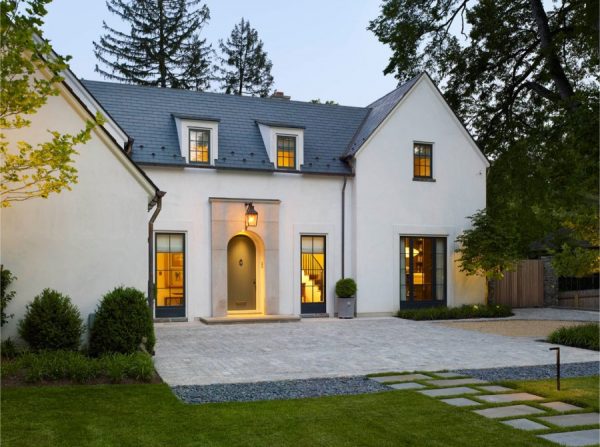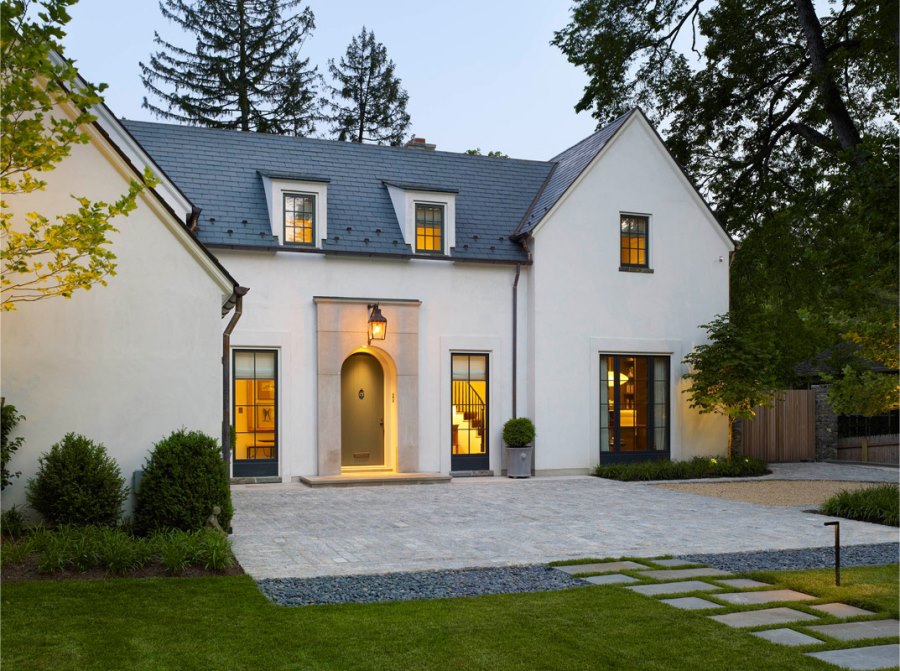 You prefer traditional style? Stucco is an option again.
With metal or shingled roofs, popular choices for traditional homes, white stucco creates a refreshing feel.
Furthermore, manicured greenery in deep tones works well and truly shines when placed in front of a white stucco home. Photo: Credit
However, note that metal roofs add a dash of modern flair to the traditional homes.
Besides, you can always use extra charming touches such as French doors and matching urns, shutters, and specific greenery to impart the vibe you want to your home.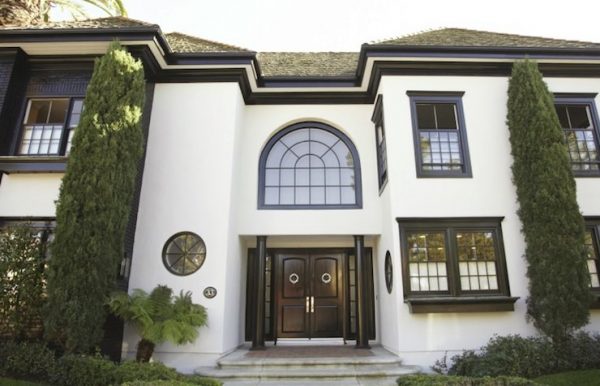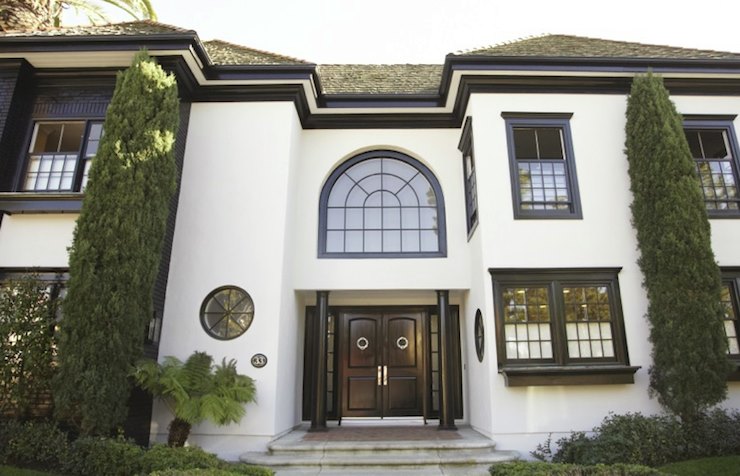 When it comes to stucco, contrast really counts.
Have a look at the above-shown picture. A creamy stucco home  is beautifully complemented by a dark trim. Stunning, isn't it? Photo: Credit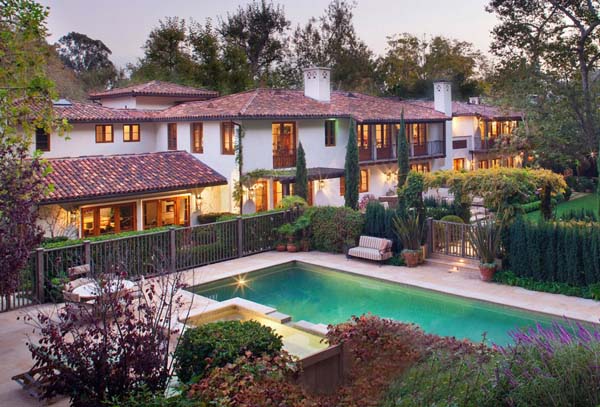 In the picture above, the white finish is an ideal counterpart to the red-tiled roof of this stunning Mediterranean-style home. Photo: Credit