Toile Fabric in Contemporary Interiors
Modern designers revived tile fabric and came up with some ingenious, chic contemporary versions that fit the modern home.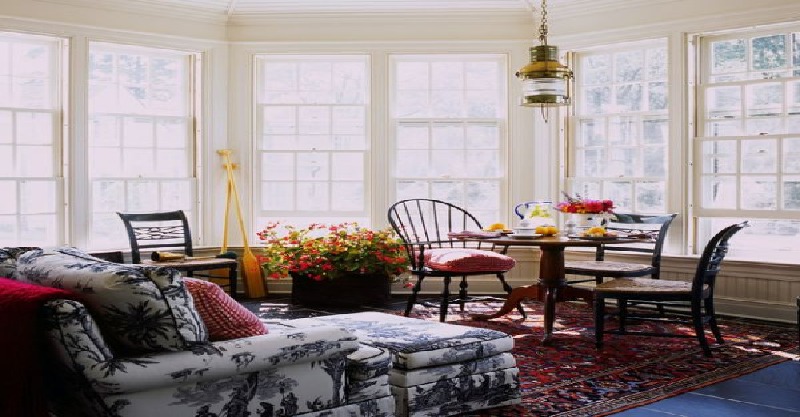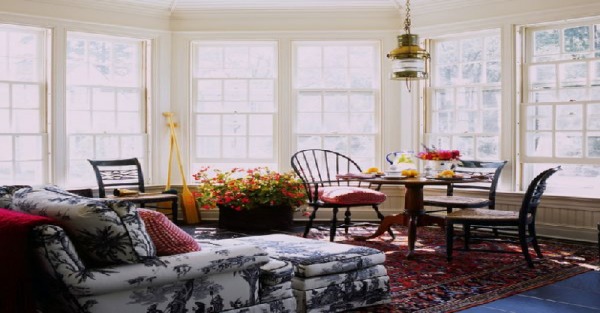 Although it originated in Ireland, toile, a decorating pattern on a white backdrop, quickly spread to France and has always been associated with French country style.
Designers revived this decorating style introducing fresh, chic versions that work well in contemporary homes.
Toile bedding, curtains, and wallpaper are back again, and with a bang!
Toile prints fascinate with their vivid, elaborate pattern designs.
However, to avoid visual overload, use it to create accent walls or for throw pillows, window treatment, slipcovers, accessories.
1. Modern Makeover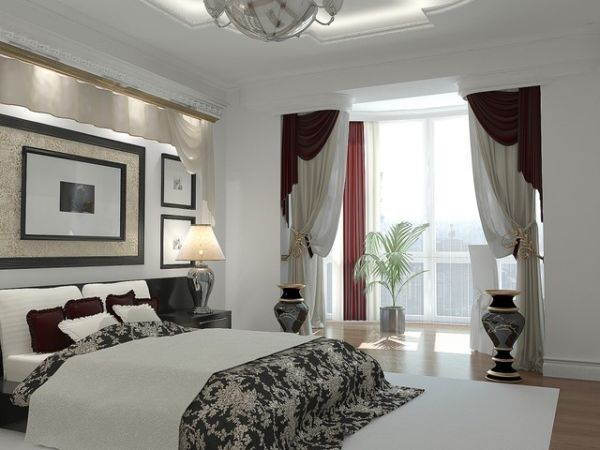 Traditional toile patterns and colors have completely changed in the last few years.
Now, toile fabric is offered in an array of colors and patterns.
Furthermore, you can even have a custom-crafted toile fabric that suits your taste and preference!
If you opt for toile fabric, you will not only add personality to your living space but also touches of sophistication and style.
In the contemporary bedroom shown above, a touch of toile adds an extra dose of luxury and sophistication. Photo: Credit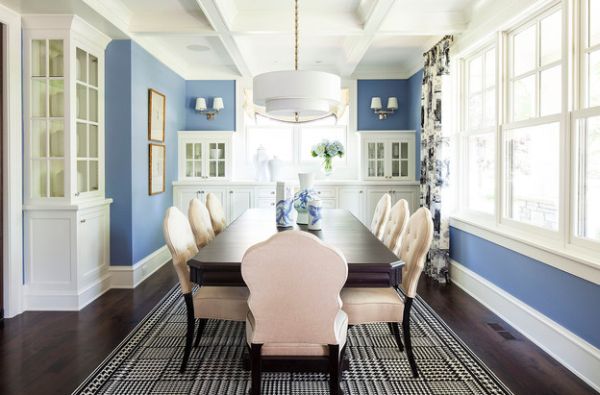 Its subtle, yet flowing colors, intricate patterns, and the symmetry created by repetition give toile its distinctive look.
In the picture above, toile curtains add visual interest to this dining space. Photo: Credit
2. Create Elegant Visual Contrast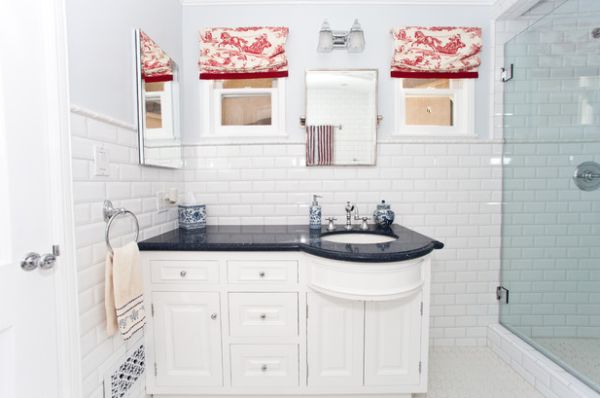 As neutral colors dominate contemporary interiors, toile fabric is a chic, stylish option to add splashes of color without making it an overwhelming experience.
Whimsical yet minimalist patterns have also found their way into the toile repertoire.
In the picture above, red-on-white toile design enlivens this white bathroom. Photo: Credit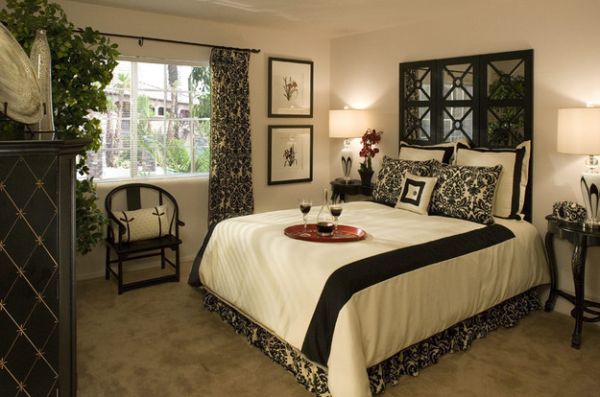 The use of toile throw pillows is another design trend that gains popularity. Photo: Credit
Since accent fabric is an easy, inexpensive way to try new colors and prints, toile quilts, drapes, and pillows become popular.
As toile adds geometric and visual contrast along with its inherent sense of opulence, it offers an array of options to create interiors full of charm and personality.
3. Toile Blends in with Different Styles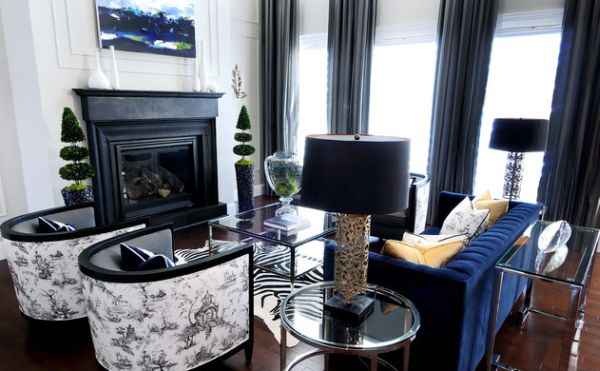 Unleash your creativity to make toile work with the current style of your living space.
Quilt covers, toile drapes, or bedding in the traditional toile colors of red or blue on white still look great.
However, what really steals the show is an intricate print in black on pristine white because allows you to use other colorful décor around it to enliven the room. In the picture above, gorgeous toile barrel-shaped chairs are coupled with a zebra-print rug. Photo: Credit
Always consider using toile fabric in a balanced way. Too much of it can be really gaudy and disorienting because of the repeating pattern.