Wrought Iron Furniture for the Garden or Patio
If planning to renovate your outdoor space, consider wrought iron, it's an attractive, durable, easy-to-maintain option, which blends well in any setting.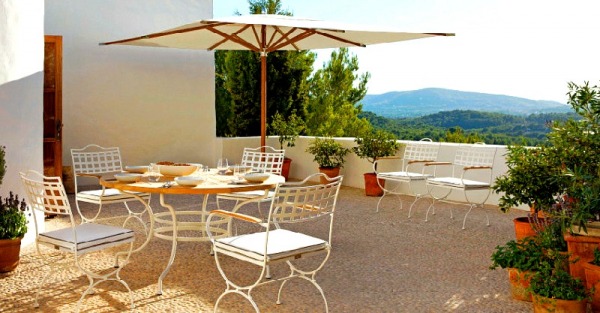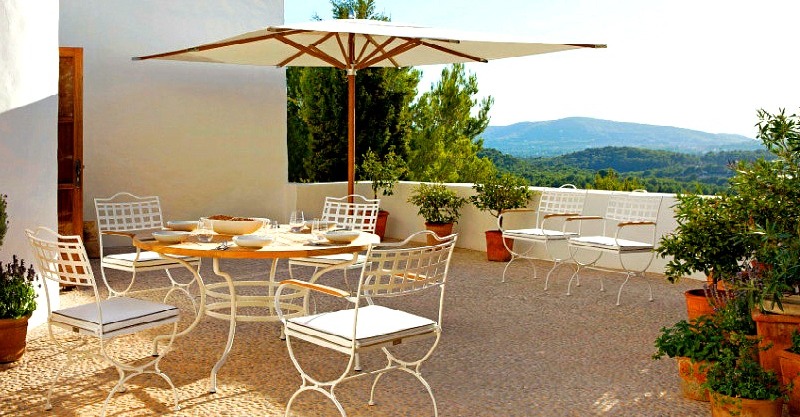 As it needs to be made of weather-resistant material, garden furniture often turns into a challenge.
Focus on wrought iron items, they offer both functionality and visual appeal.
From vintage-inspired to modern and clean, you can find different sets to suit your needs and preference.
Furthermore, if on a budget, appealing second-hand sets can be found.
After some sandpaper and repaint with an outdoor paint, they can become your garden's focal point.
1. The Classics
A wrought iron set in white always looks great against a classic outdoor background. Photo: Credit
Note that any vintage set can be easily freshen up with a new wooden or glass tabletop  and  comfy cushions.
2. More Colorful Take
Any basic wrought-iron piece can be easily brought back to life.
Use some spray paint in varying bright tones to add color, fun, and touches of modernity to your outdoor space. Photo: Credit
3. Creative Contexts
Dreaming of a summertime nap in the shade? Opt for a vintage-style wrought iron bed.
Apart from functionality, this is a surefire option to add a Shabby Chic look as well as tons of charm and personality to your outdoors. Photo: Credit
As wrought iron works well outside the garden or patio, get creative and place a wrought iron set in an unexpected place, e.g., on a rooftop or even in a pool.
With a wrought-iron lounger right in your pool, you can dip your toes in while reading or having a drink! The above-shown space is a dream-come-true hideaway, don't you agree? Photo: Credit
4. Cozy Up for a Cocktail or Coffee!
Note that in matched sets wrought iron doesn't look as "matchy" as other materials do and you could mix it up even more.
Simply vary cushion covers for the chairs and create separate spots for family and friends to enjoy an outdoor space.  Photo: Credit
You can go a step further and combine a wrought-iron rocking chair with ethnic textiles to create a relaxing yet incredibly chic patio.
The above-shown space with a distinctive Boho vibe is simply enchanting! Photo: Credit
Generally, when it comes to outdoor furniture always consider wrought iron. Arguably the strongest and most durable, it never goes out of style and can add a classic sense of elegance to any outdoor space.
However, if it happens to get abandoned, wrought iron pieces won't go anywhere, but will keep blending in the setting still looking gorgeous! Photo: Credit