Don't be sad that summer is soon to be gone. Fall is a lovely season which cherishes with mild colors and rich harvest.
The picturesque landscape it creates with nature is amazing and with this collection of 10 Best Stunning Plants for Fall Season you will see how beautiful and appealing your garden can be during autumn.
1. Burning Bush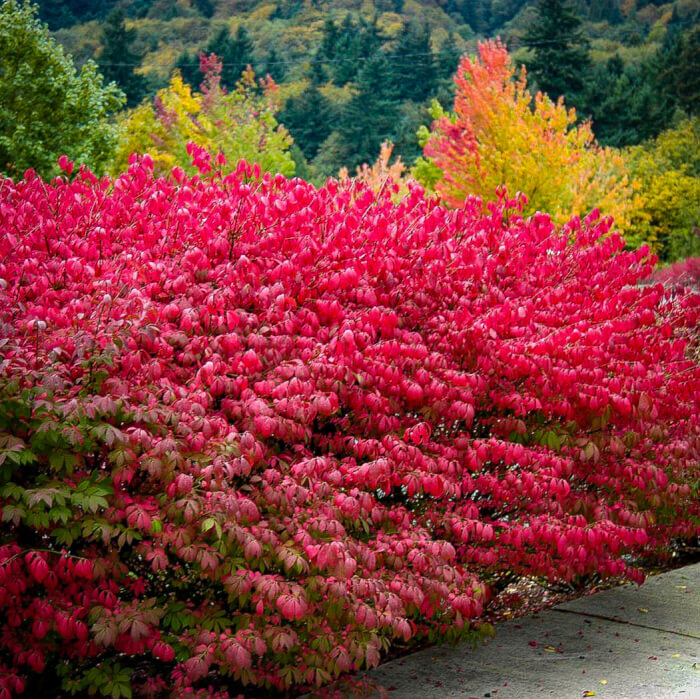 The name of this bush comes from the color of its leaves during fall. The initially green leaves turn bright red in fall and are complemented by red-orange berries.
This bush is very easy to care for and it is very invasive being a self-seeding plant. If you want to limit its spread, remove the berries before they ripen and fall on the ground.
2. Virginia Creeper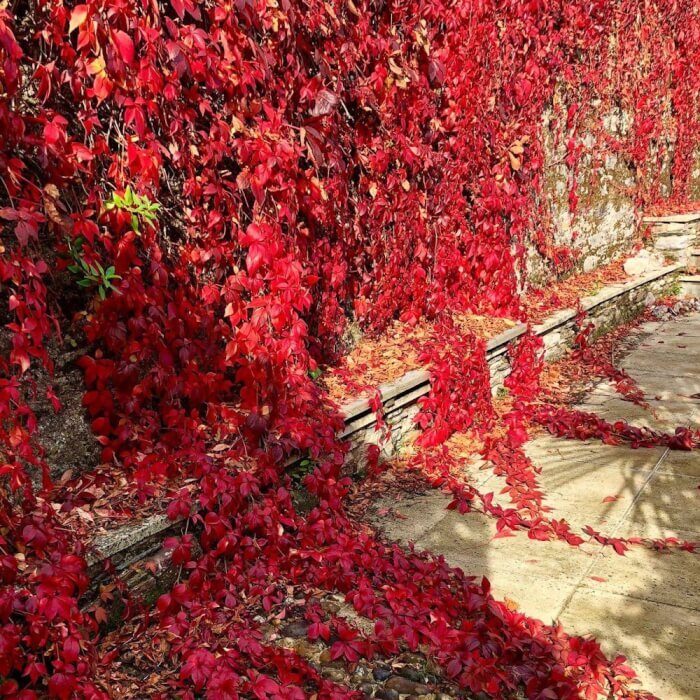 It is easy to recognize Virginia Creeper by its foliage. Its leaves have five leaflets and change their color from green in summer to red in fall.
This plant can be developed as a vien or a ground cover. Taking care of it is easy but you should mind its spreading as it may damage the walls to which it adheres to. To ensure that its appendages are not stuck directly on the wall, install rigid trellises and trim it regularly.
3. American Smoke Tree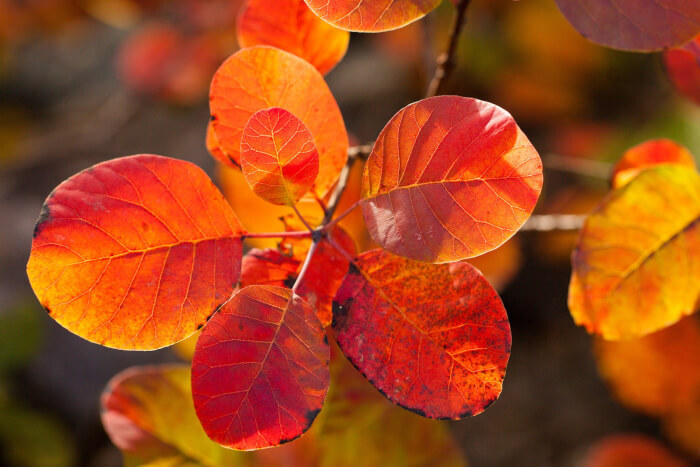 The colors of the leaves of the Smoke tree resemble fall. The oval-shaped leaves offer purple, green and gold. This plant gets its name from the fluffy pink clusters which bloom in summer.
This low-maintenance plant is usually preferred as a border or privacy screen variety.
4. Blue Star Amsonia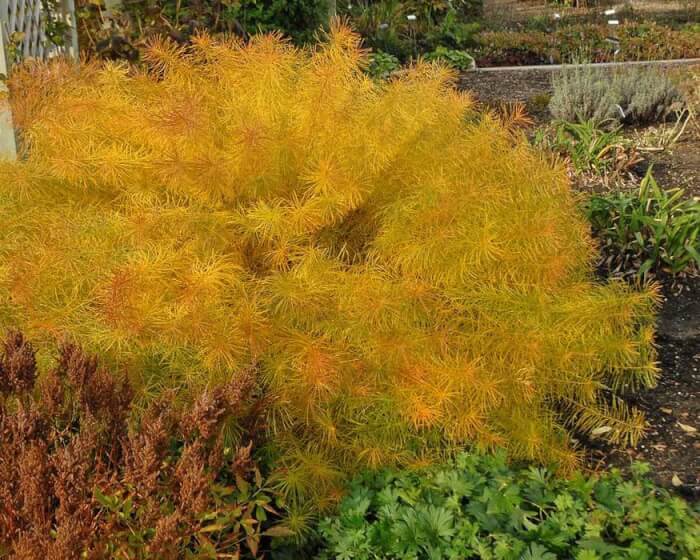 The name of this plant comes from its star-shaped blooms. Besides its very well-known blooms, its foliage is very distinguishable. It features dense spike-shaped leaves which turn yellow in fall.
Growing Blue Star Amsonia is trouble-free. Place this plant in full sun to encourage the production of blooms. The vesatile look of this bush makes it suitable to match plants with larger leaves like peonies.
5. Sugar Maple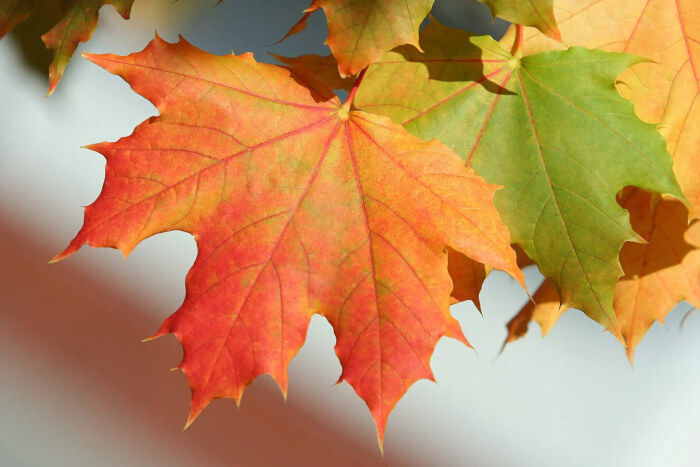 Sugar Maple is a tree that can be the focal point of the garden. Its stunning foliage at fall offers mild orange to red shades.
Another advantage of this tree is its fast growth reaching 75 feet in height. Make sure to allow a large space of your backyard when you plant it because it also grows in width up to 50 feet.
6. Switch Grass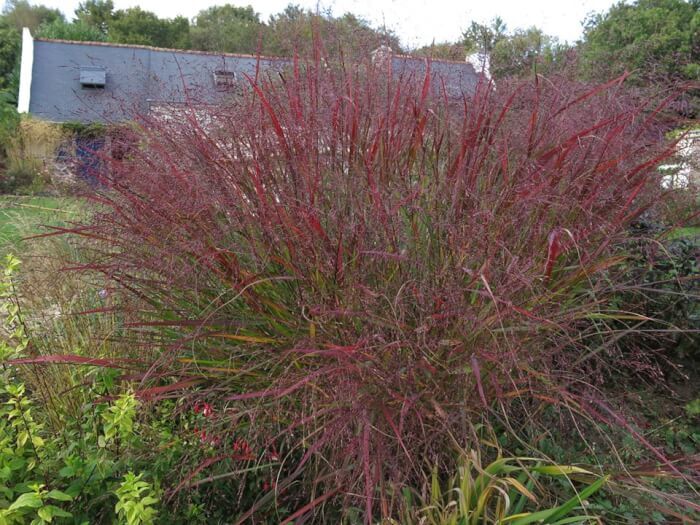 This tall ornamental grass is perfect to fill a rock garden or a border with mixed varieties. It can also be a decorative plant for ponds. In summer its flower seeds are purple and in fall, they turn yellow.
Switch grass grows in sunny places and moist soil but it can tolerate drought as well. You can grow it from seeds or by division of matured plants.
7. Quaking Aspen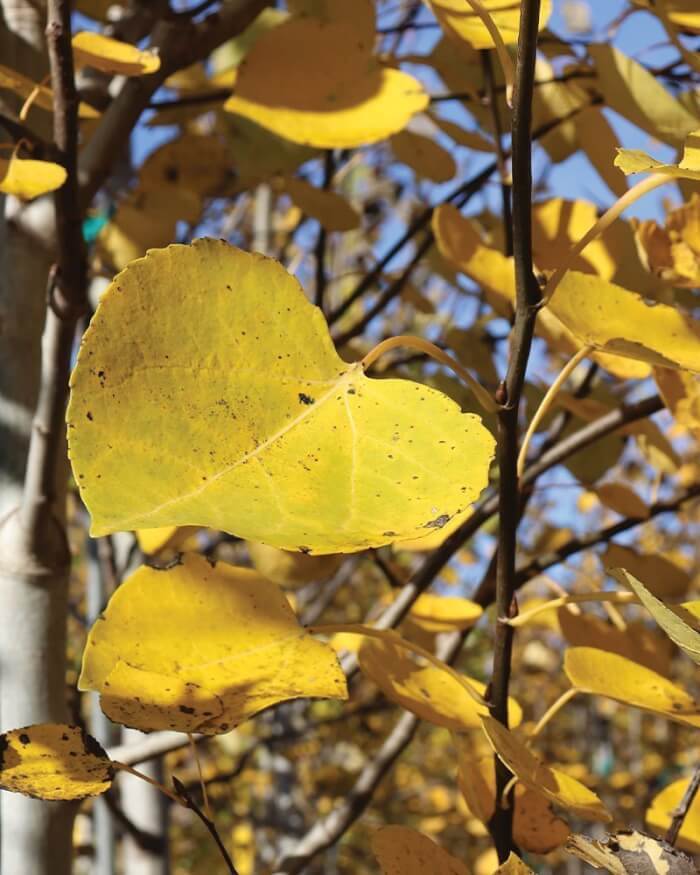 The name of the Quaking Aspen comes from how its leaves move at the slightest wind. Its varieties are defined by the colors of the leaves at fall season.
This tree requires full sun and moist and soil with good drainage. This tree is also cold tolerant so you don't have to overwinter it.
8. Virginia Sweetspire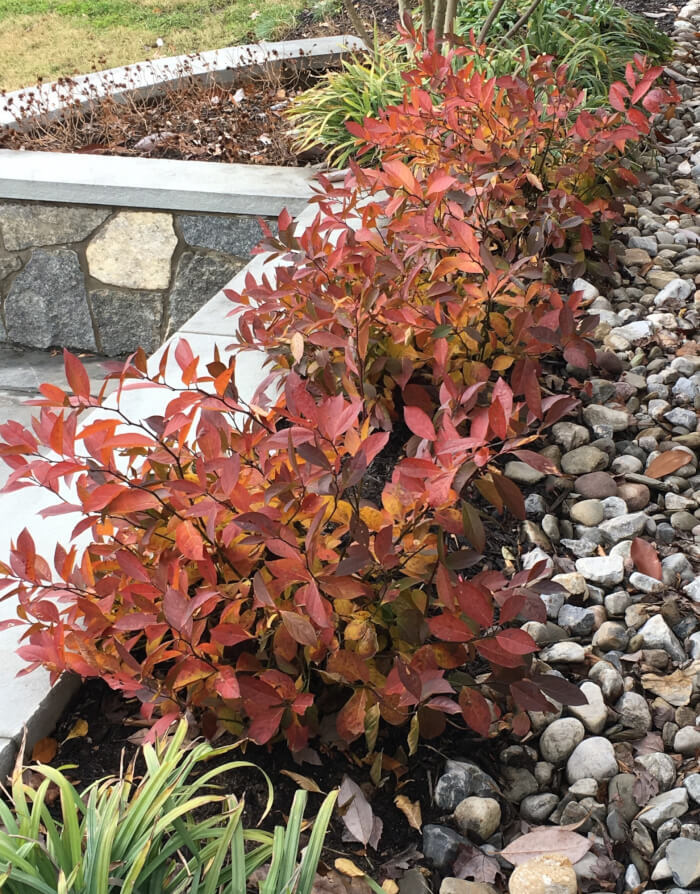 Virginia sweetspire is a shrub with oval-shaped leaves that are dark green in summer and change to orange, red and golden hues in fall.
Gardeners prefer to use this shrub in borders. Virginia Sweetspire is resistant to most conditions but it thrives at full sun to partial shade and well-drained soils.
9. Staghorn Sumac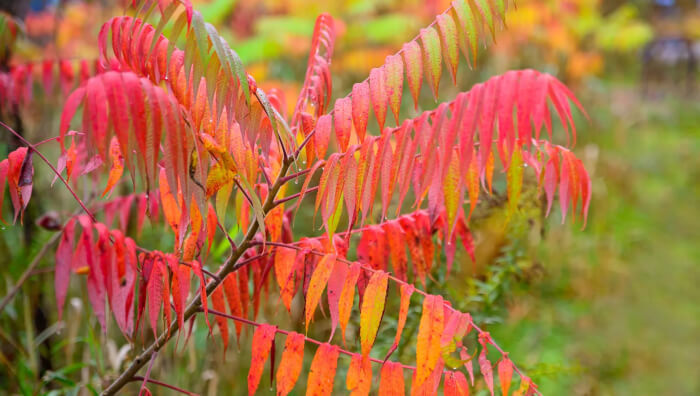 The narrow leaves of the Staghorn Sumac are gorgeous at fall. They dye in red and orange and mesmerize with the brightness of their colors.
Taking care of this shrub is not very hard. It tolerates average nutrient to poor soil with good drainage and full sun to partial shade. Gardeners include the Staghorn Sumac in edging gardens.
10. American Beautyberry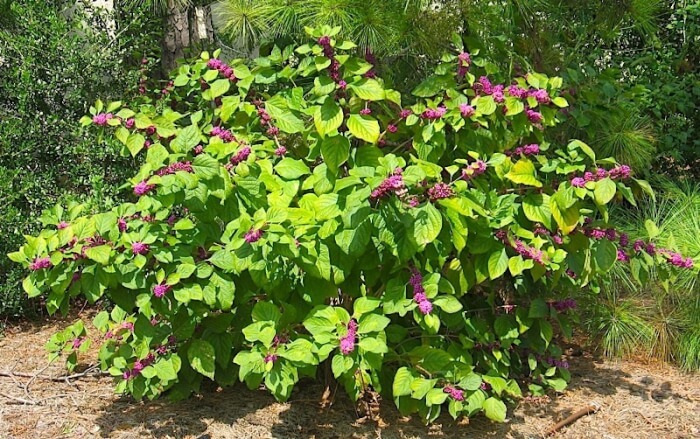 American Beautyberry is characterized with purple clusters of berries that overlap with golden colored leaves when fall comes.
This shrub grows with 2 feet every year to reach maximum 9 feet height. It thrives at partial shade but can also tolerate full sun. The best soil to plant the Beatyberry is moist and well-drained.