Have you noticed how popular Scandinavian moss has become as bathroom decor? Adding plants to the interior of this room is not an unusual design trend. On the contrary, the bathroom can look far more organized, homely and welcoming if flowers are part of its decor.
Luckily, moss is not the only plant that can grow in the bathroom environment. We have prepared a list of Beautiful Flowering Houseplants for Your Bathroom that enjoy the moisture in the bathroom and can absorb it. Take advantage of our collection of houseplants for the bathroom and make its interior more inviting.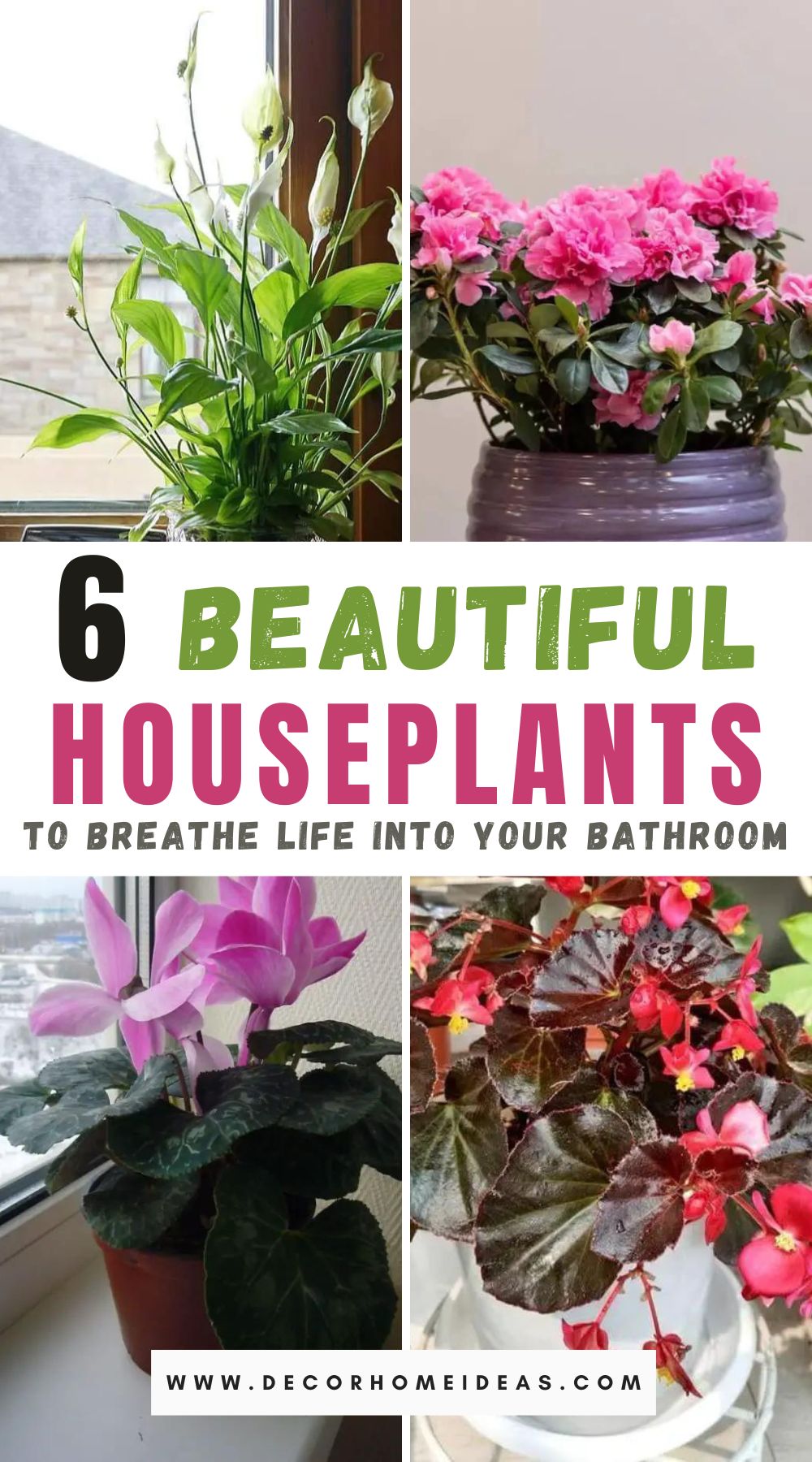 1. Bromeliads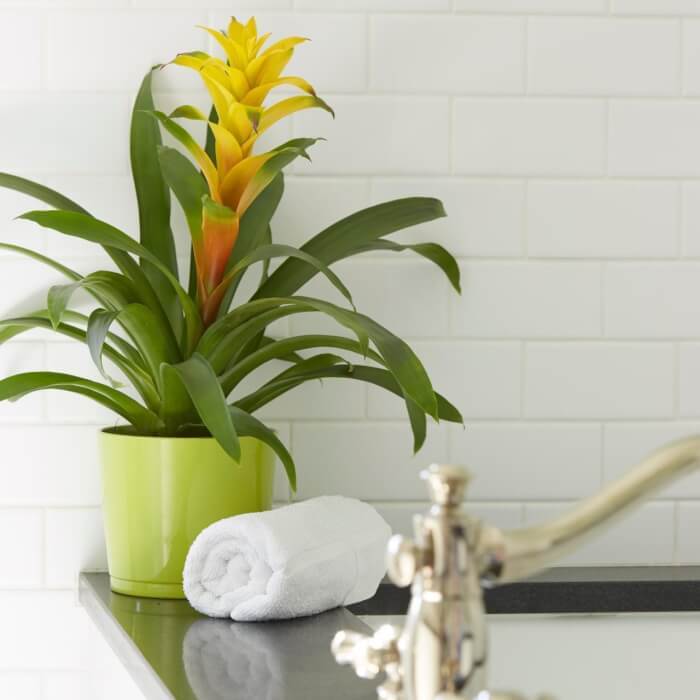 Bromeliads are tropical plants that can bloom in places where most houseplants cannot. Their blooms could be pink, yellow or red and usually last 1 month.
Bromeliads love the humidity of the bathroom but only if there is good air circulation in the room. That can be ensured with an opened window or a fan.
2. Cyclamen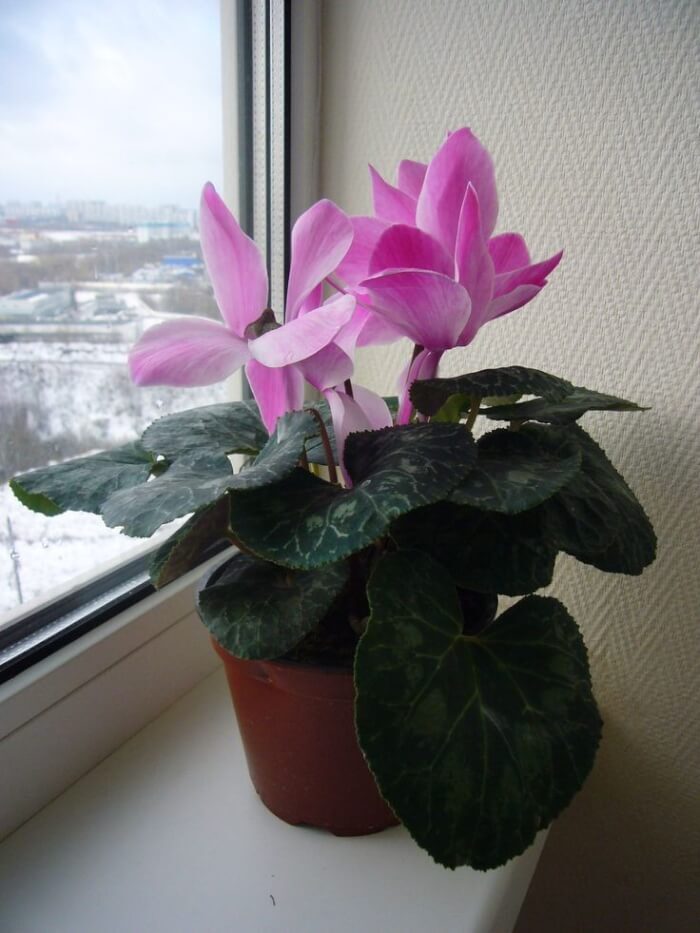 Cyclamen make a lovely impact on the bathroom interior with their dark green velvet leaves and magenta blooms.
The Cyclamen prefer humid conditions and cool temperatures but also plenty of light. Make sure that you place the pot on the windowsill of the bathroom.
3. Begonia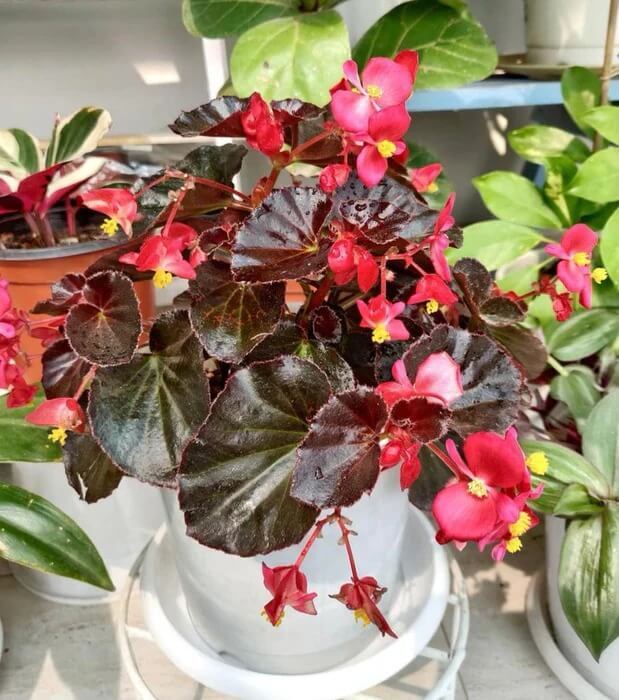 Most Begonia varieties love the humidity of the bathroom. They look great in a bathroom interior with their large leaves and beautiful flowers which need a bright spot like the windowsill in the bathroom.
Watering is the key to keeping Begonias fit. Water only when the soil feels dry, otherwise its roots may rot.
4. Orchids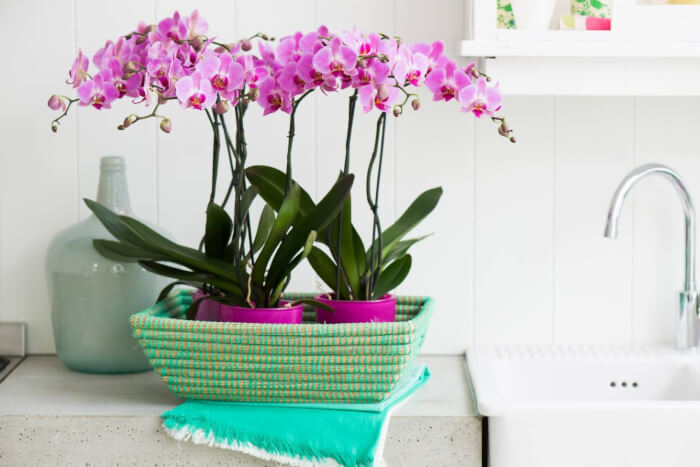 Orchids are a typical houseplant but not when it comes to the bathroom interior. Surprisingly or not, the growth conditions the Orchids require make them suitable for care in the bathroom.
The humidity of the bathroom sets a favorable environment for the Orchids' growth having in mind that they are tropical plants. It is a fact that Orchids can adapt to the light amount of the bathroom but to ensure their thriving, place the pots on the windowsill.
5. Azalea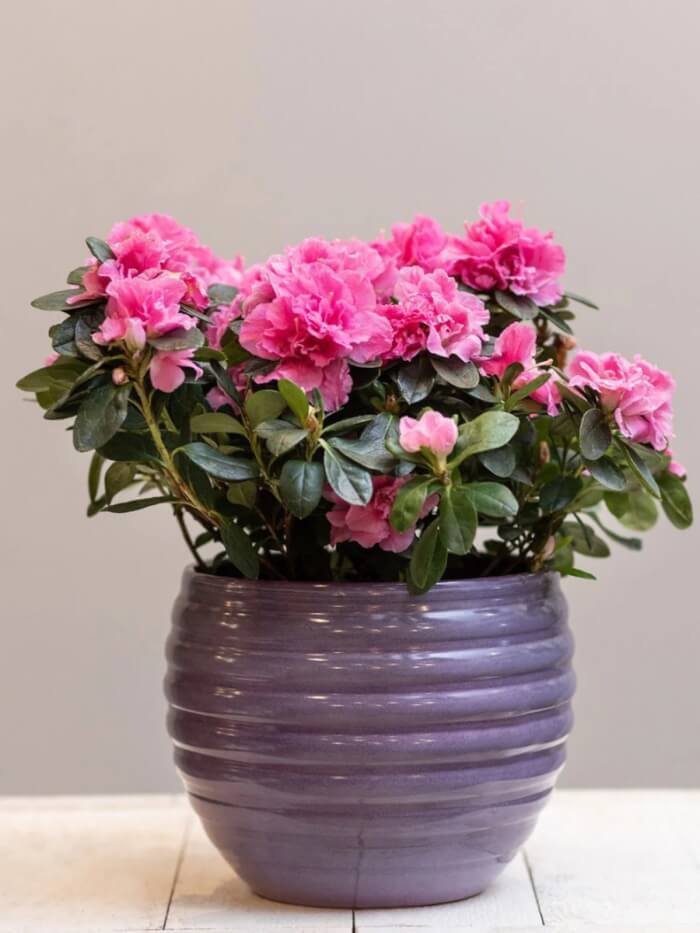 Azalea absorbs the moisture in the bathroom and also likes a warm environment. This makes it the perfect plant to decorate your bathroom with. It will reward you with rich blooms among dark green glossy leaves.
Its bloom colors vary from white to magenta and orange. Deadheading is important to stimulate the production of new blooms.
6. Peace Lily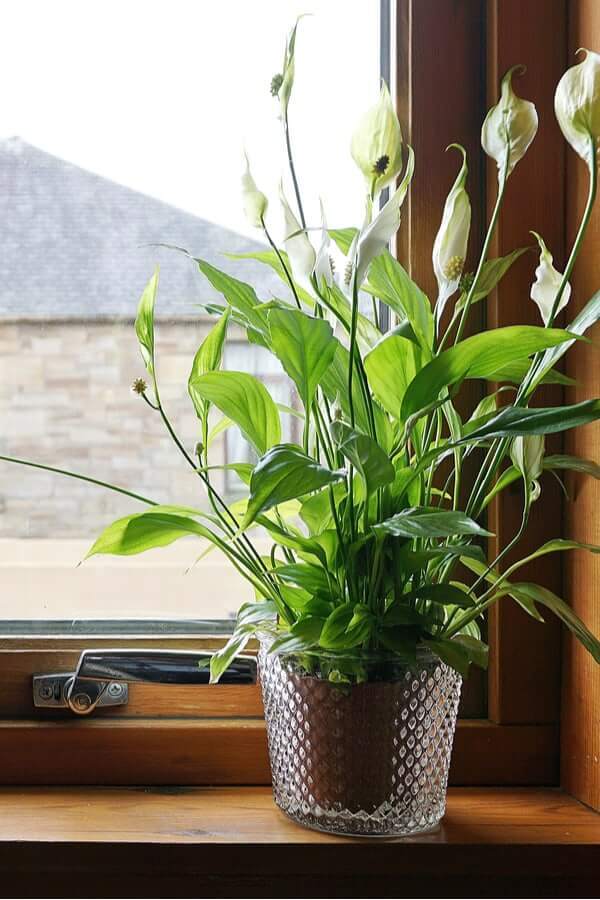 The Peace Lily is known to absorb moisture from the air. It also prefers spots with indirect light. These categorize it as another plant good for growing in a bathroom. Its absorption ability will also limit the mold and mildew in the bathroom.
The elegance of the foliage and the white flowers of the Peace Lily will brighten up the bathroom and will anchor the feel of lux in it.