A garden path is an outdoor feature that helps define areas and makes passing through the garden clean and convenient.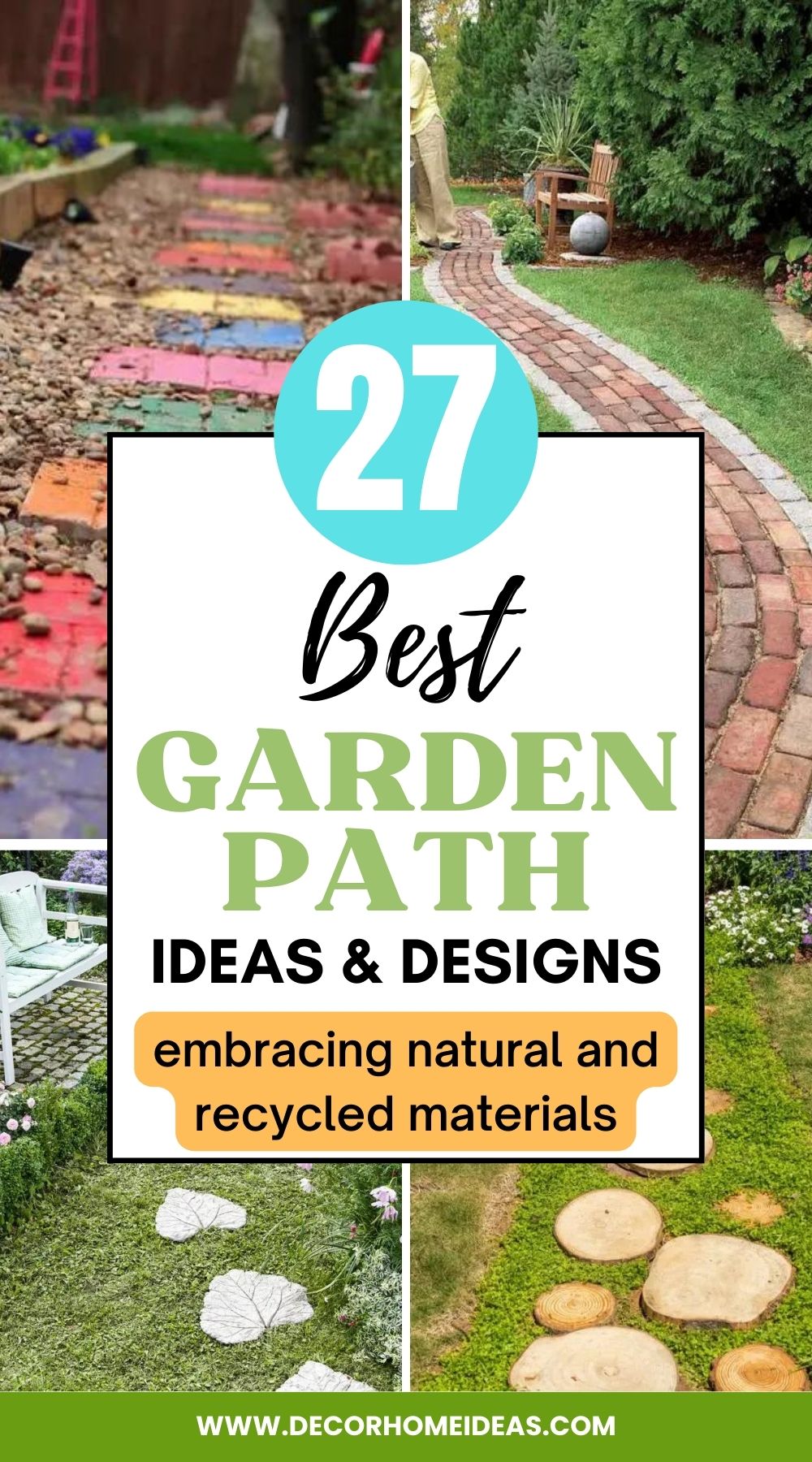 Garden paths can be made from many materials, including natural and recycled ones. Look at our collection of 27 Garden Path Ideas Embracing Natural and Recycled Materials to get inspired for a backyard upgrade project.
1. Mixed Stones Path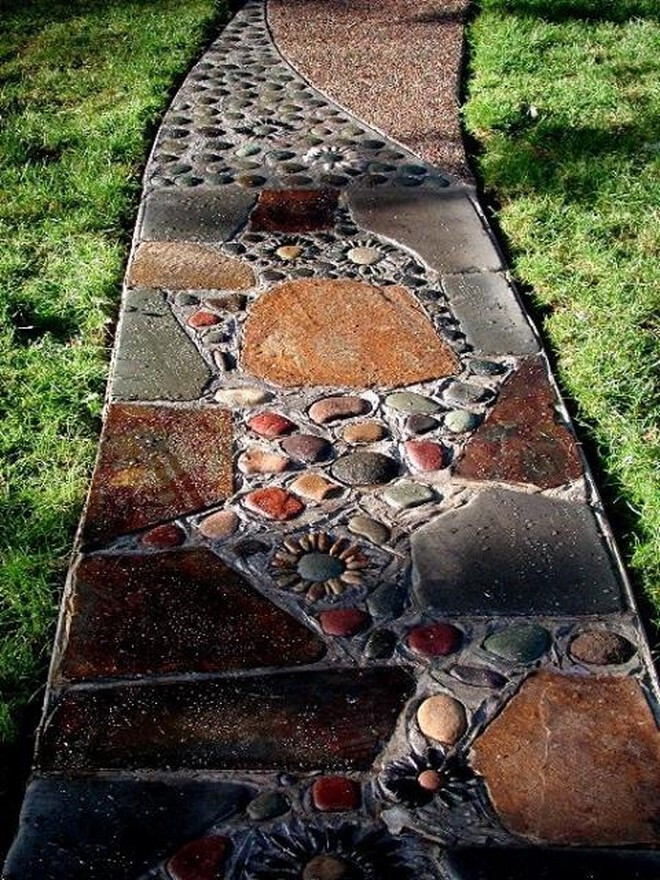 Mother nature is so generous! You can find stones at the river bank, at the coast and in the woods.
Collect different sizes and colors of stones to create a unique pattern. Fixing of the stones is with concrete, which will also act as a basis of the walkway.
2. Logs Walkway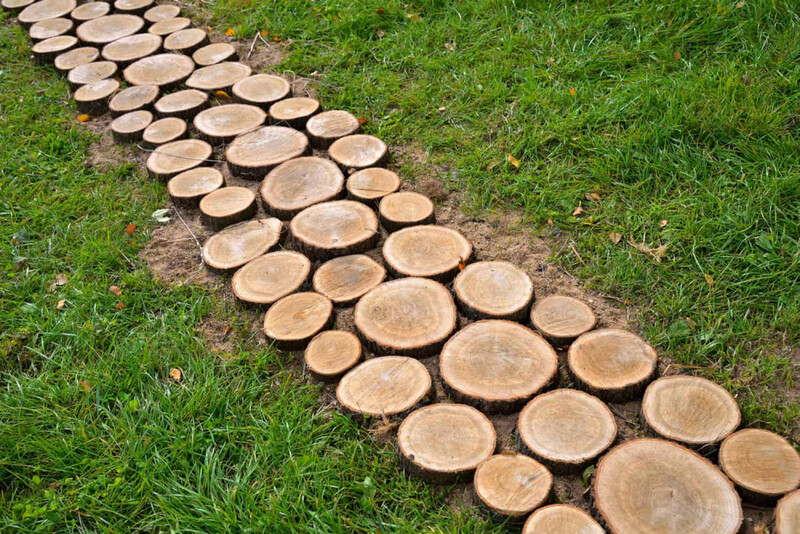 This garden path idea can be performed with wood slices and with logs. If you go for the second option, you must prepare the ground by digging holes to insert the logs into.
3. Bottles and Gravel Path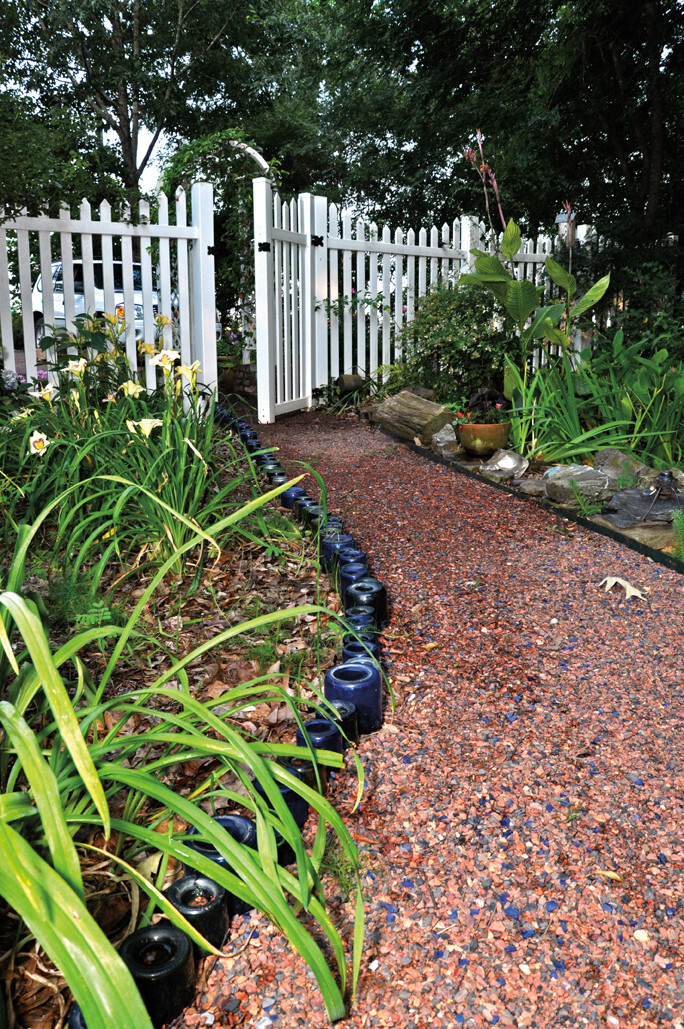 Upcycle the collected wine bottles by turning them into the edge of a walkway. Place them with their neck inserted into the ground. The filling of the walkway in this idea is a mixed-color gravel.
4. Concrete Stepping Stones And Sea Shells Path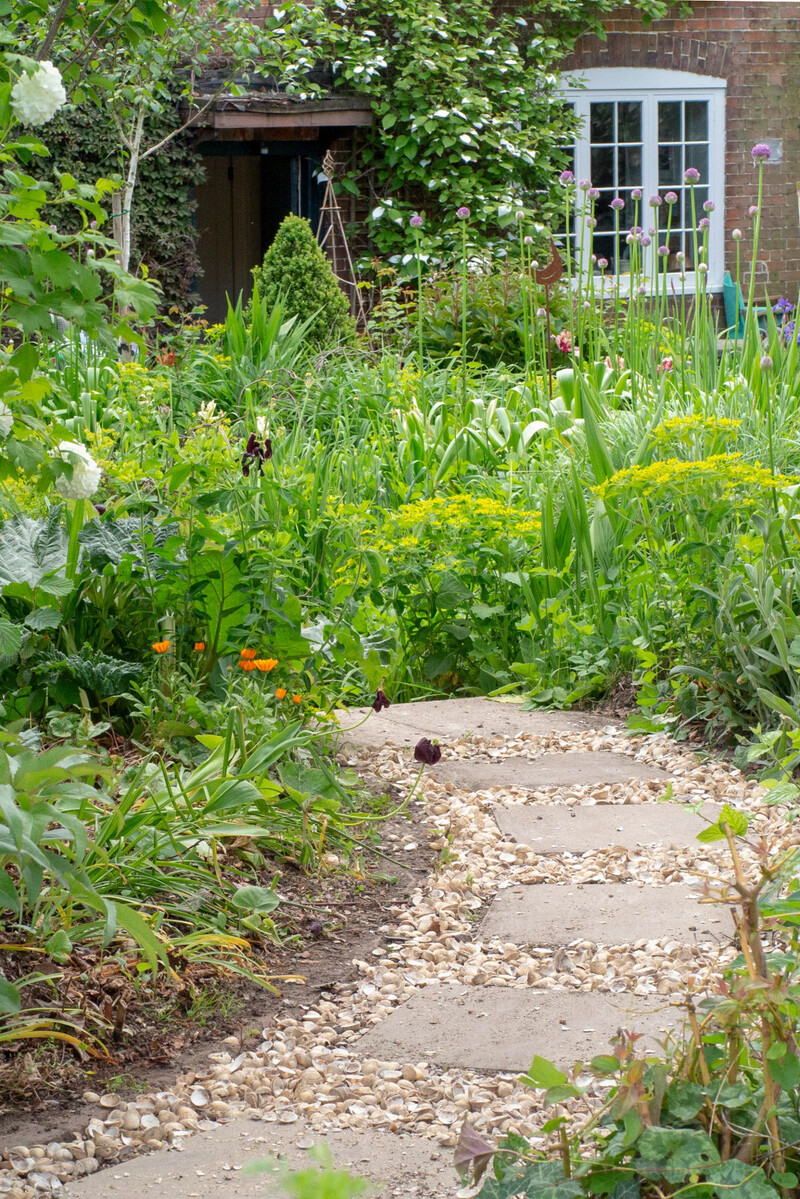 This is a lovely garden path idea. Stepping stones from concrete are laid over the ground. The gaps between the stepping stones and the garden edge are filled with seashells.
5. Wood Chip Garden Path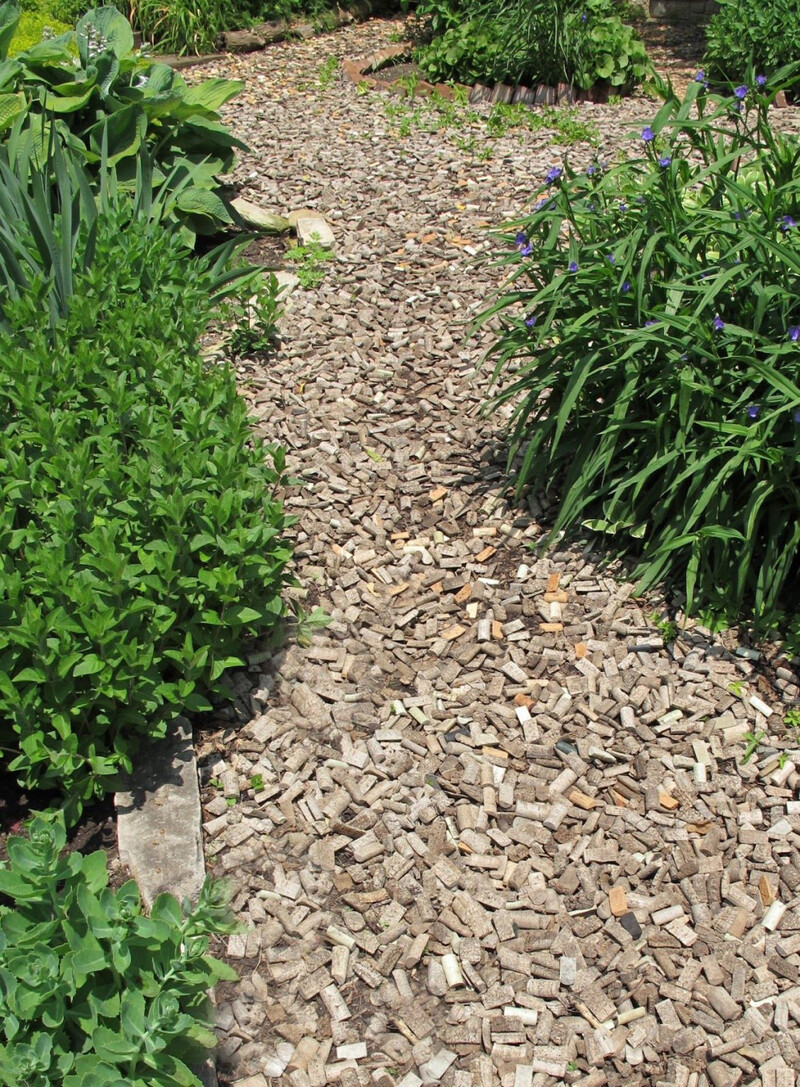 If you want to keep the ambiance natural and cottage, choose wooden chips for your path material. Prepare the ground by taking the level down with a maximum of 1 inch and then cover it with the wood chips.
6. Reclaimed Wooden Slats Walkway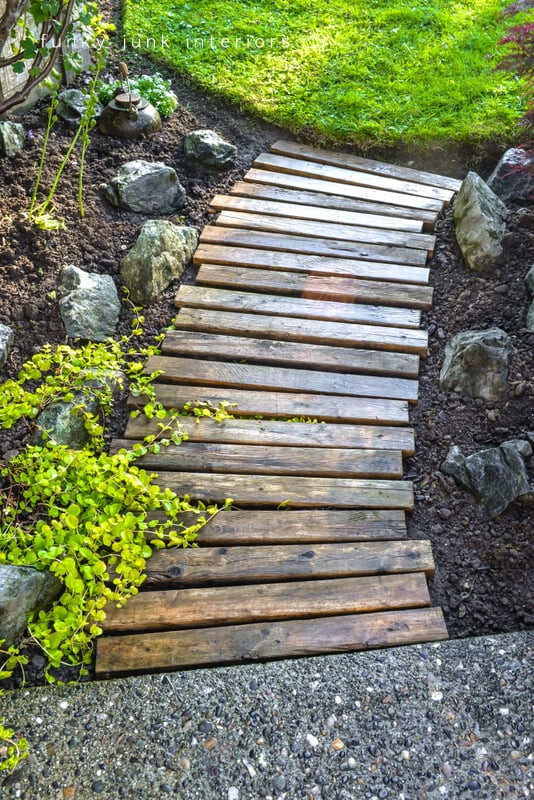 You need slats left from another DIY project for this garden path idea. You can cut each at an identical length or mismatch them to create an interesting pattern.
Make sure the ground is prepared for the slats by digging out some of the soil where the slats will lay.
7. Stone and Bamboo Walkway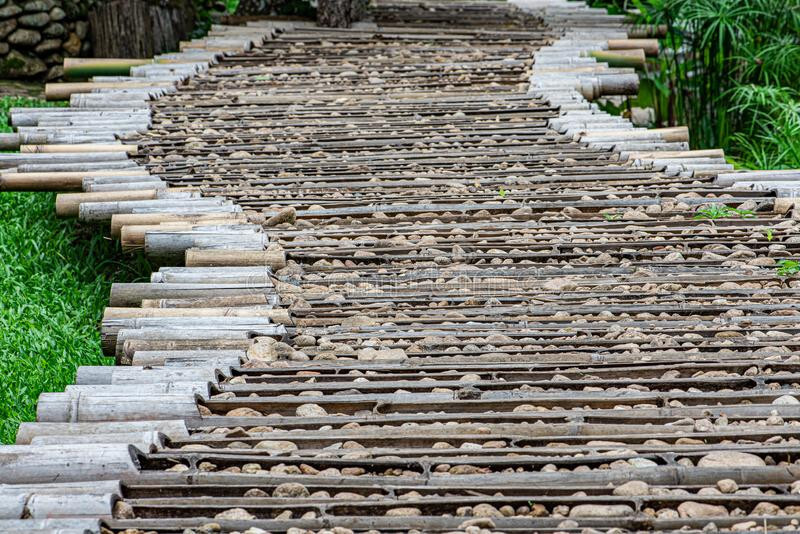 This path is made only from natural materials. Bamboo sticks are not positioned directly on the ground as wood will rot quickly.
They are positioned on a support structure in a curved pattern. The inside of the bamboo sticks is filled with river stones, which will ensure the bamboo's stability and good drainage of rainwater.
8. Broken Tiles Idea For A Pathway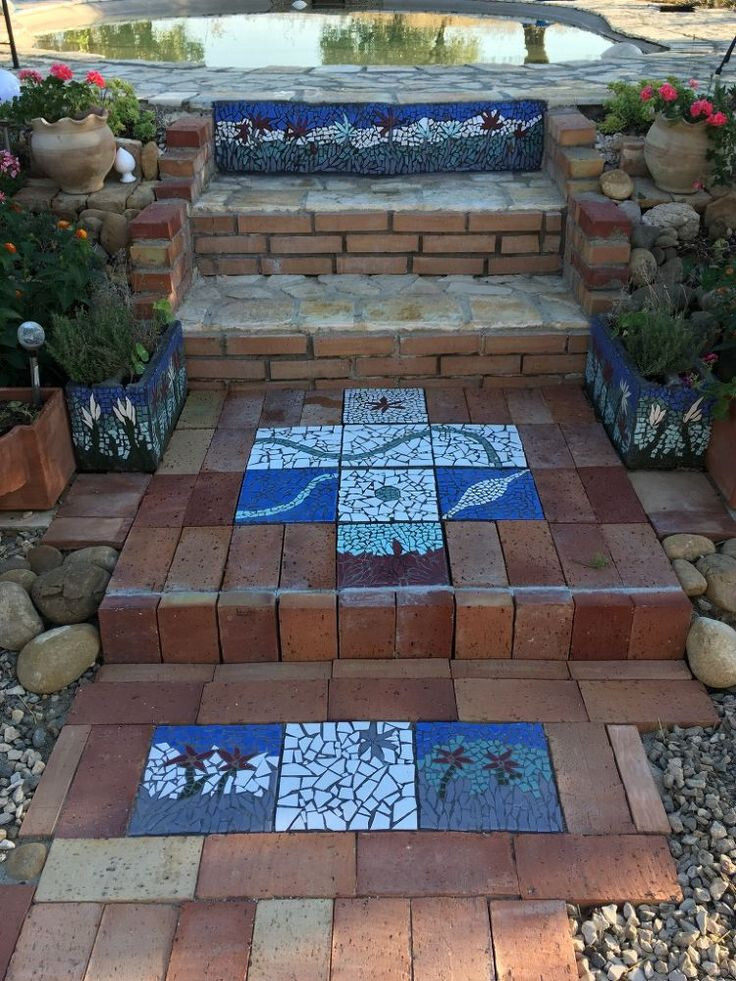 This stair walkway features functionality and creativity in one. The base material is bricks and stones. There are decorations made from tile pieces that resemble tropical pictures, which match the adjacent flower pots.
9. Molded Edge For a Beautiful Path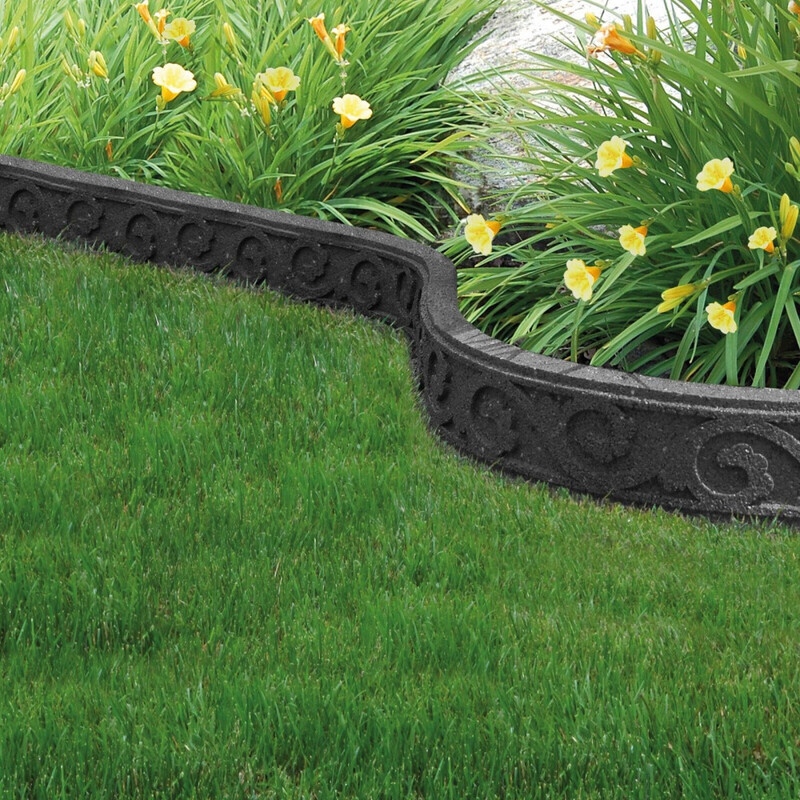 In this path idea, the edge that outlines the path is made from concrete poured into a mold. You can choose from a wide variety of molds.
10. Path From Sleepers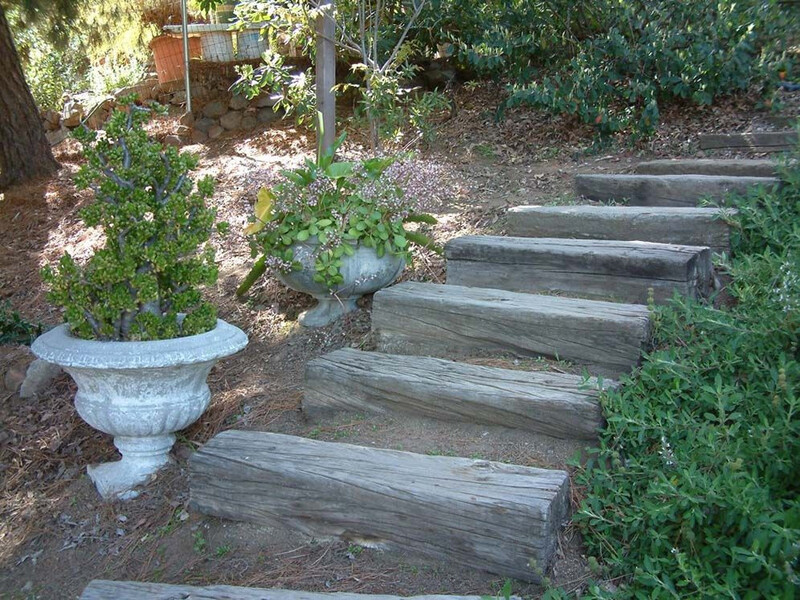 Rail sleepers are very sturdy and durable and they can be incorporated in DIY garden projects. This path idea features sleepers cut into identical pieces and then inserted in the ground in a stair pattern. If there aren't any garden plants next to it, you can place flower pots to decorate the pathway.
11. Brick Path Idea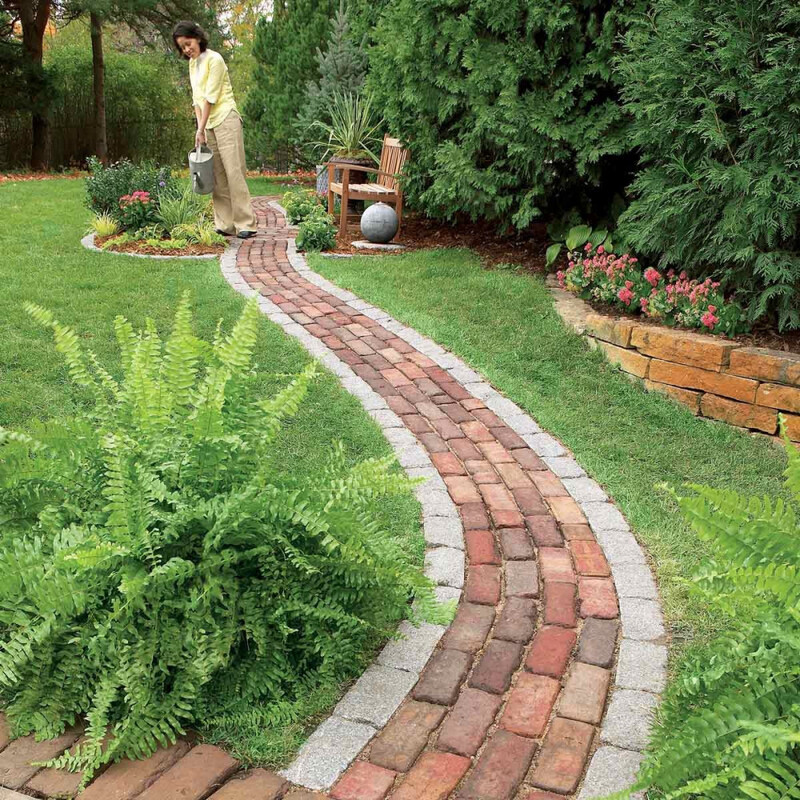 Another very durable material that is suitable for outdoor exposure is bricks. For this garden path, bricks are the filling of the walkway while pavers are used to outline both sides of it. The brick size is perfect for customizing the walkway's width and shape.
12. Painted Pavers Idea For A Garden Path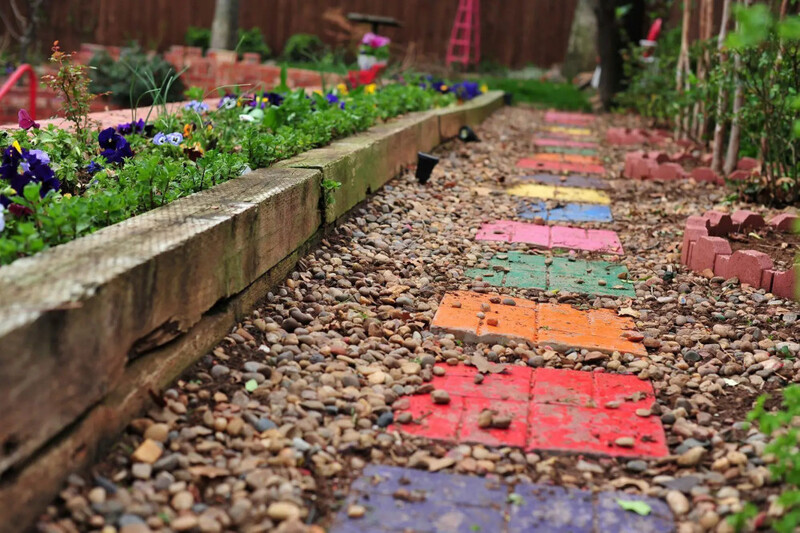 Pavers or concrete slabs can be painted in the colors you desire and thus make a cheerful garden walkway with stepping stones.
13. Leaf Paver Path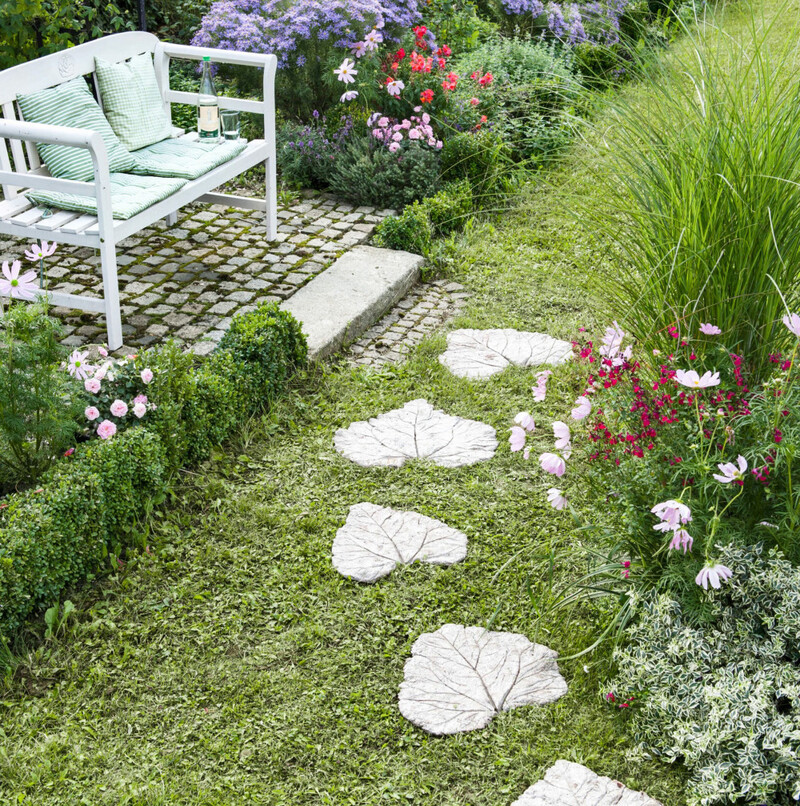 The molds of these gigantic stepping stones are rhubarb leaves. The concrete mixture is poured directly on the leaf and then pressed so that all veins are printed off on the concrete. Ensure you take off all surplus material before leaving the molds to dry.
14. Gabions And Tiles Idea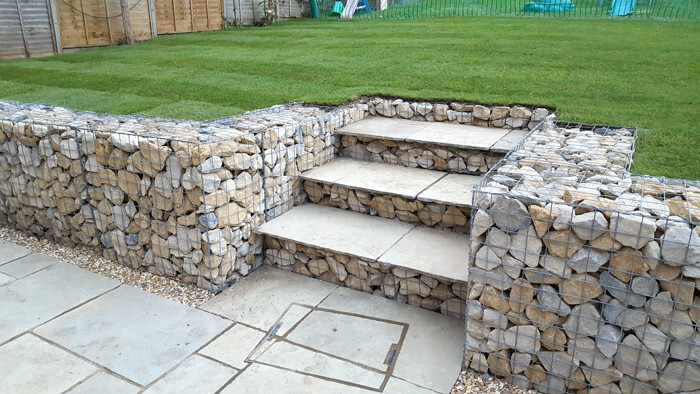 Stone gabions are very modern and also very durable for outdoor usage. Some people stack them to make fences, some use them to build stairs and walkways.
In this garden path idea, gabions are used to end in a good-looking way on terraced terrain. The same material is used to build the stairs through the levels to get a finished and appealing overall look.
15. Reclaimed Wood Path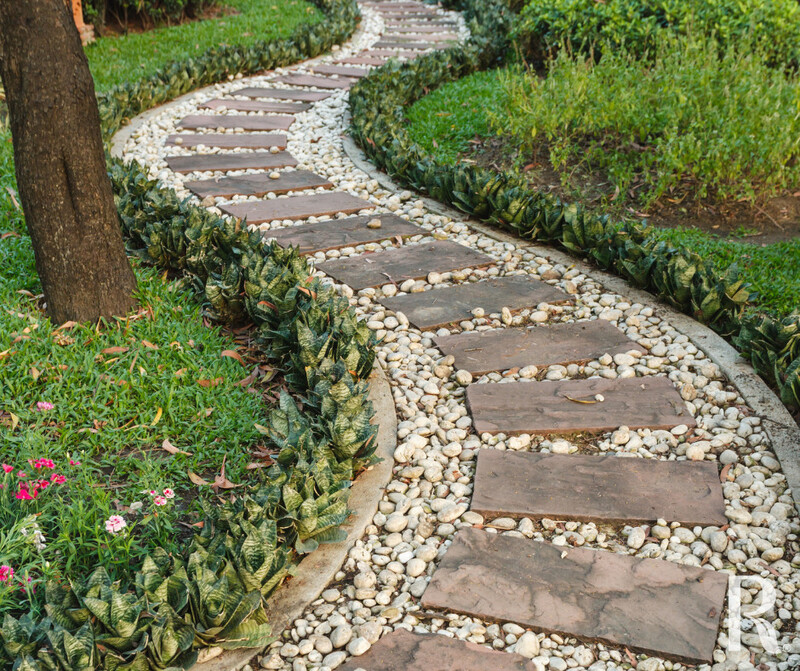 This appealing path is curving its way through the flower garden to make passing comfortable. Its edges are shaped from concrete. The ground is covered with gathered river stones. Above this layer stone slabs are repurposed into stepping stones.
16. Mosaic Path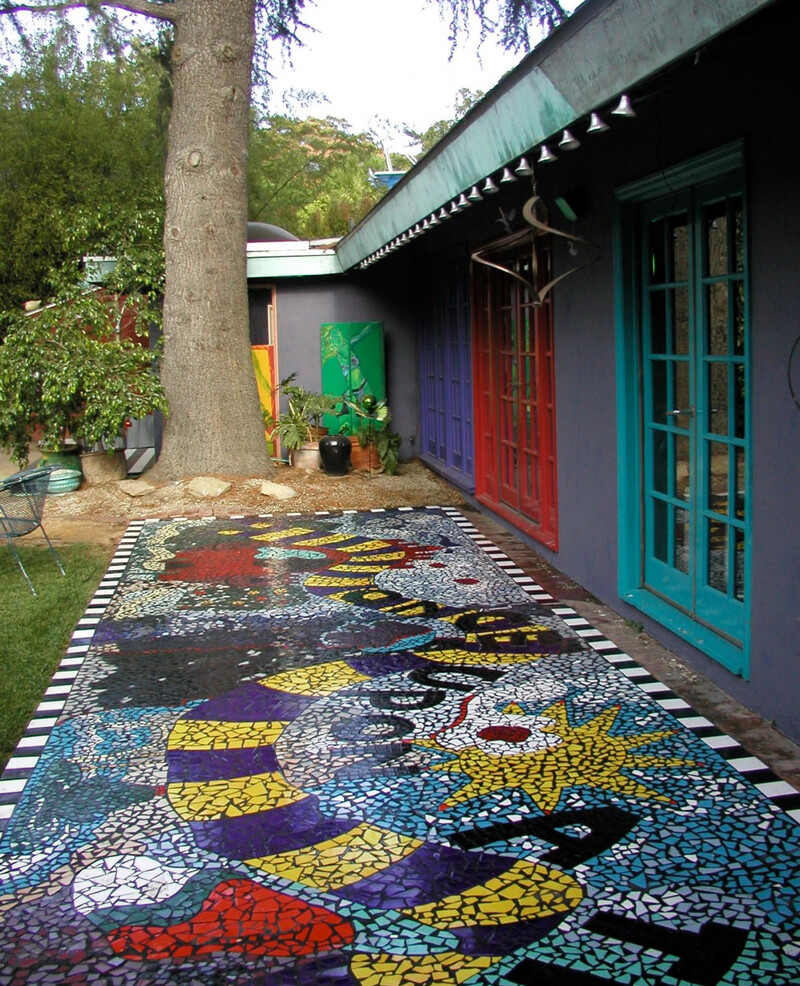 If you have left plenty of mixed tiles, you can use them in garden mosaic art. You can create patterns and figures or you can spread them randomly. Use concrete as grout to fix the pieces rigidly to the ground.
17. Gravel Path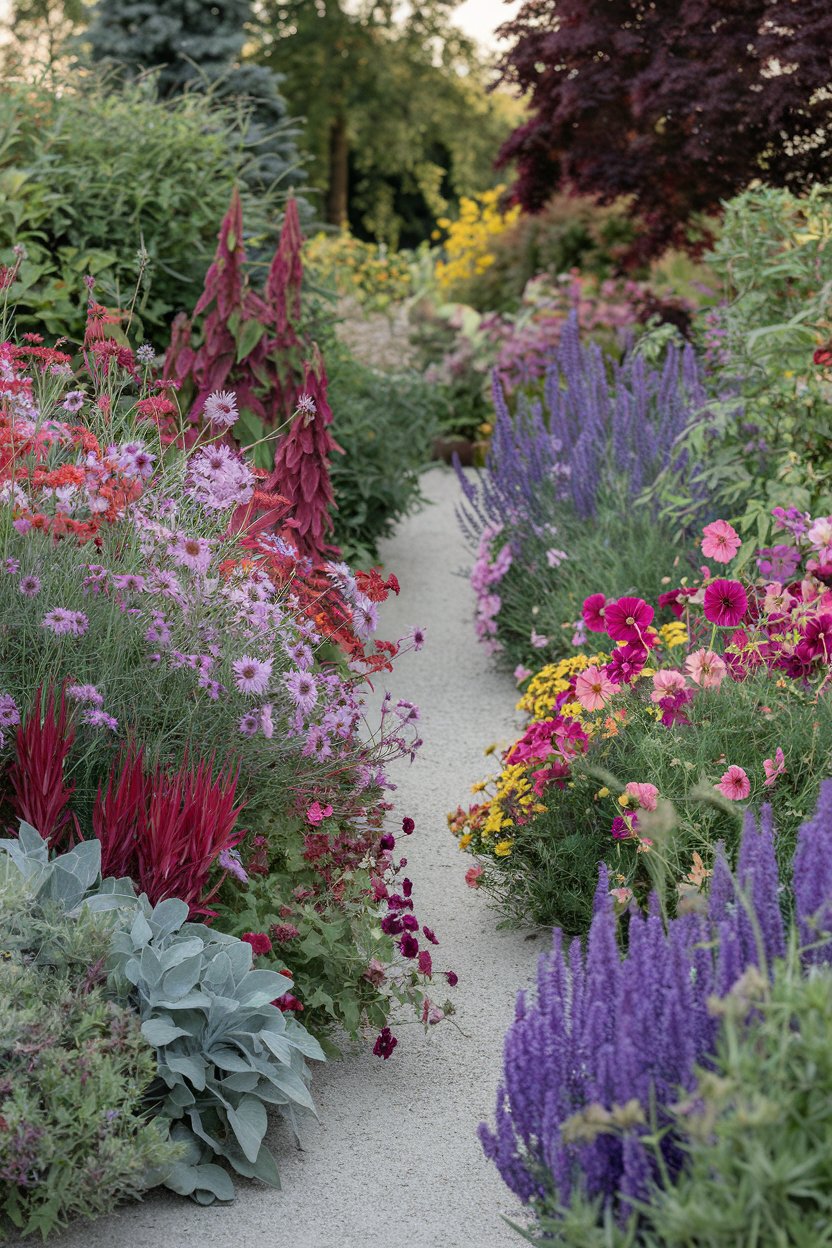 This cottage garden can be admired all the way through a curving walkway. To keep the landscape natural, the material of the path matches the natural concept. Instead of concrete, slabs or any other artificial material, the walkway is made from pea gravel.
18. Wood Slices Path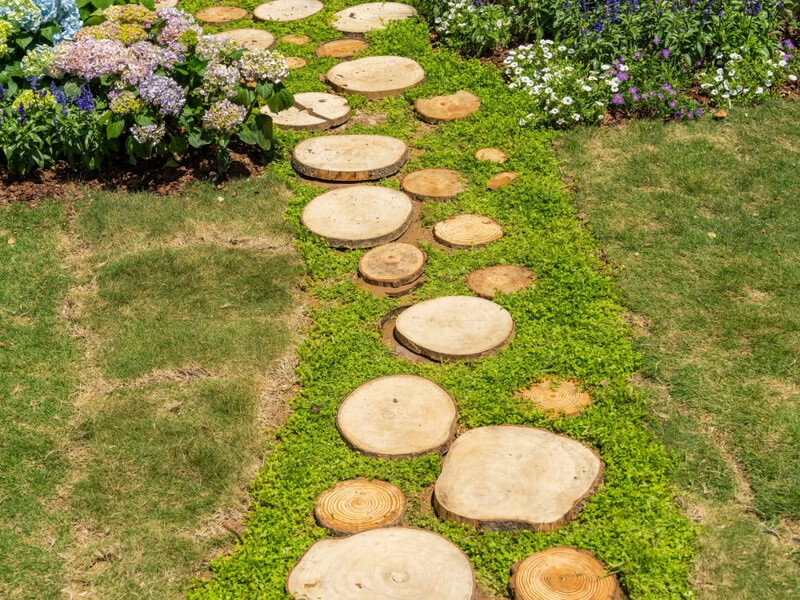 Looking for another nature-inspired walkway? Check this interesting design of a path. Wood slices are cut from different logs and then turned into stepping stones. The size of the walkway is defined by grass that fills the gaps between the slices.
19. Mulch Path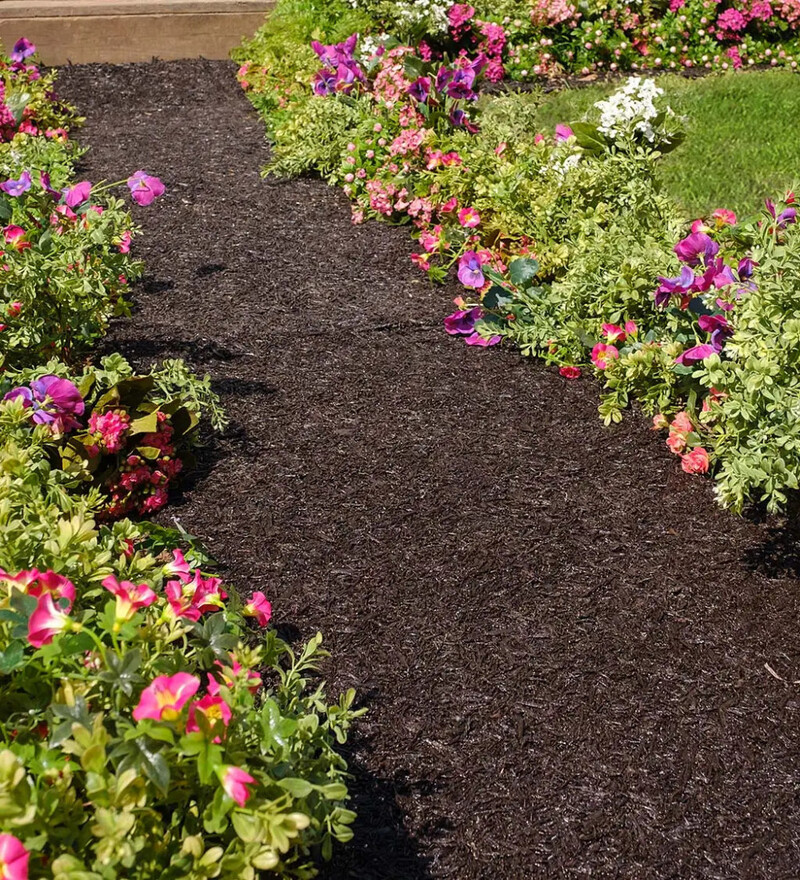 A quick and easy way to define a walkway is to cover it with material different than soil. That can be pea gravel, wood chips or mulch. The dark color of the mulch is also great for creating contrast between the path and the blooming flowers.
20. Broken Concrete Path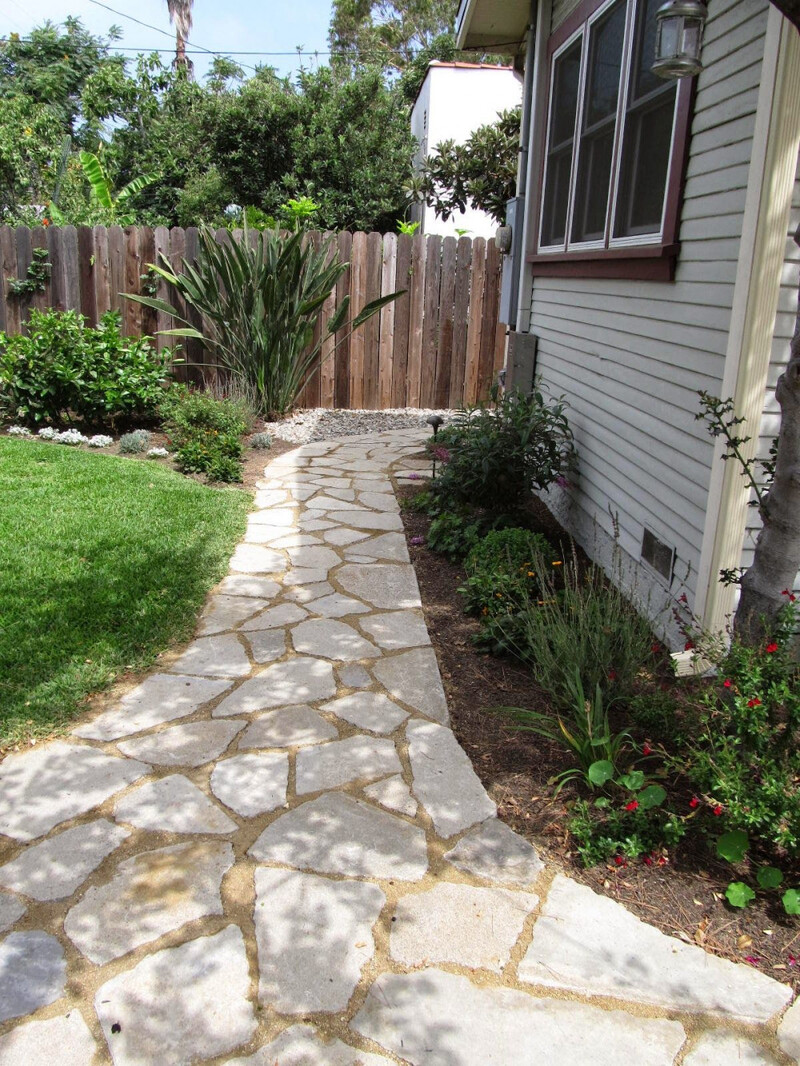 These concrete slabs mimic natural flagstone. This effect is achieved by breaking concrete plates into large uneven pieces. Then they are aligned on the ground in the desired path pattern. The gaps are filled with sand.
21. Chequered Metal Plates Path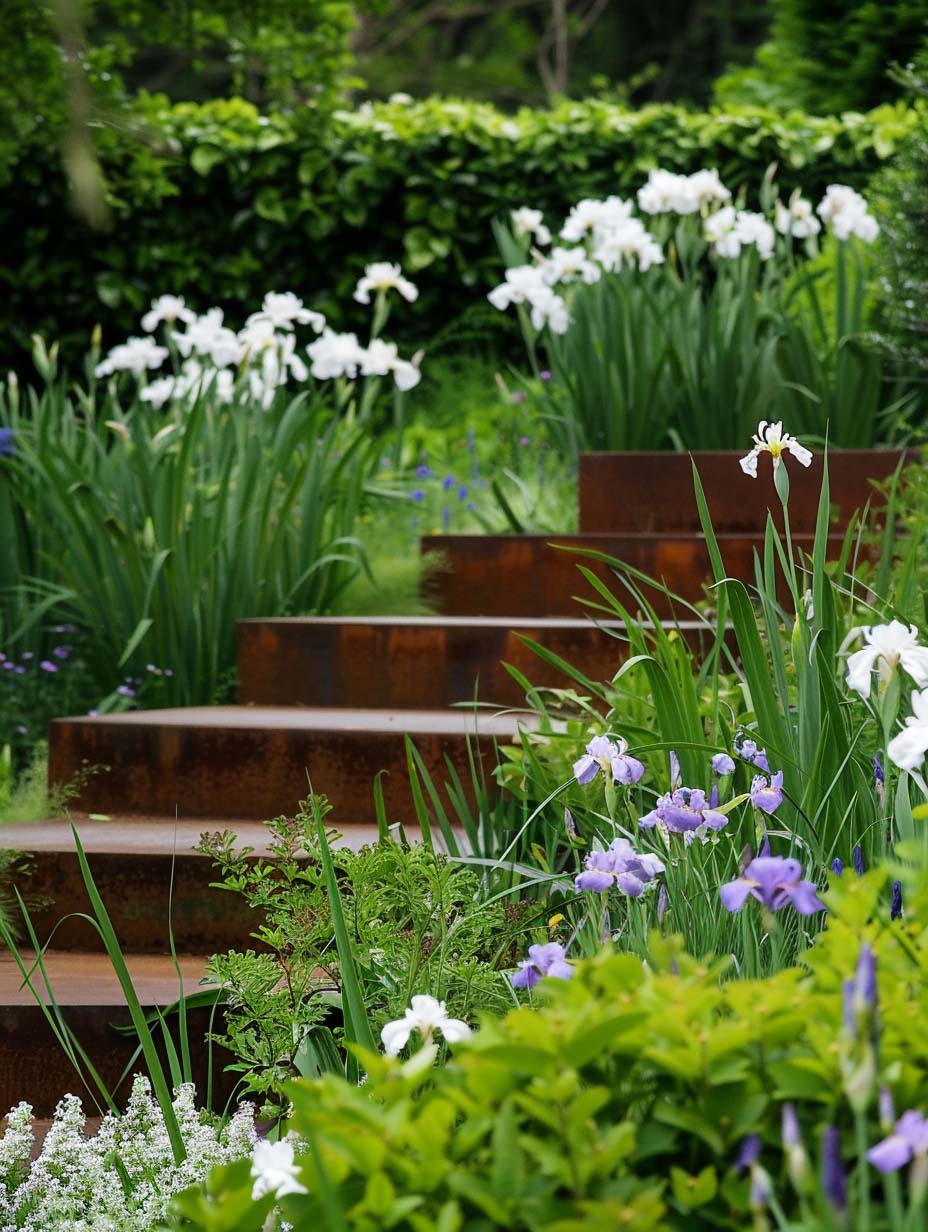 Scrap metal can be repurposed into stepping stones of a garden path. Rather than placing the metal pieces directly on the ground, install them over a support structure first. Chequered metal sheets are suitable for stair-shaped walkways and are good for outdoor exposure since they are anti-slip.
22. Bridge-shaped Path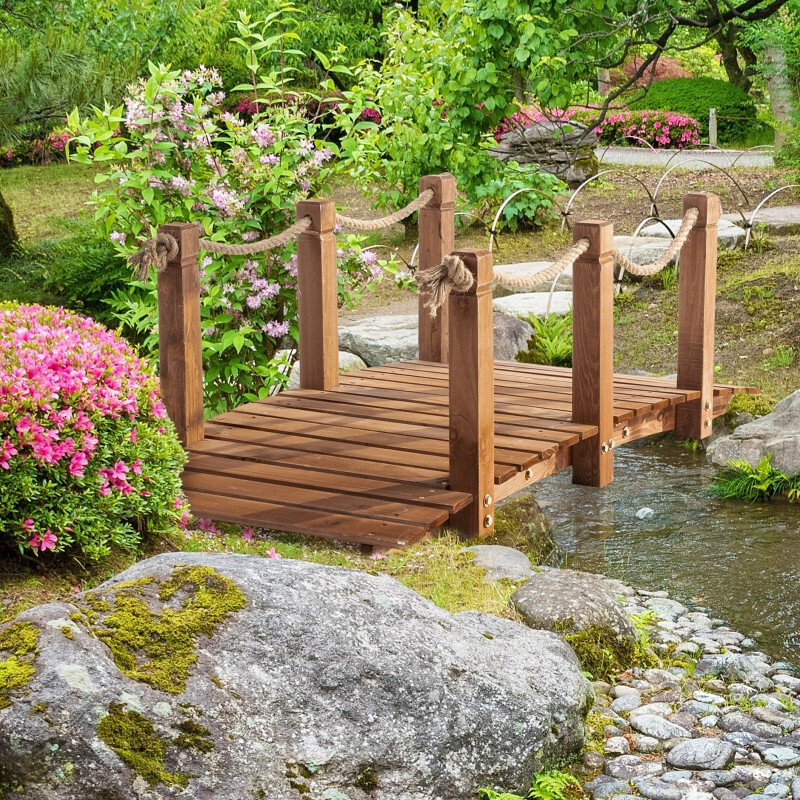 The path in the garden is an important part of the landscape. You can use it to strengthen the outdoor style, to define areas or to add some character. Use its shape and the materials to make the desired impact.
23. Bottle Caps Path
You can upcycle metal bottle caps into walkway elements. This idea is surely time-consuming but with a great visual effect mimicking mosaic.
24. Brick Stepping Stones Path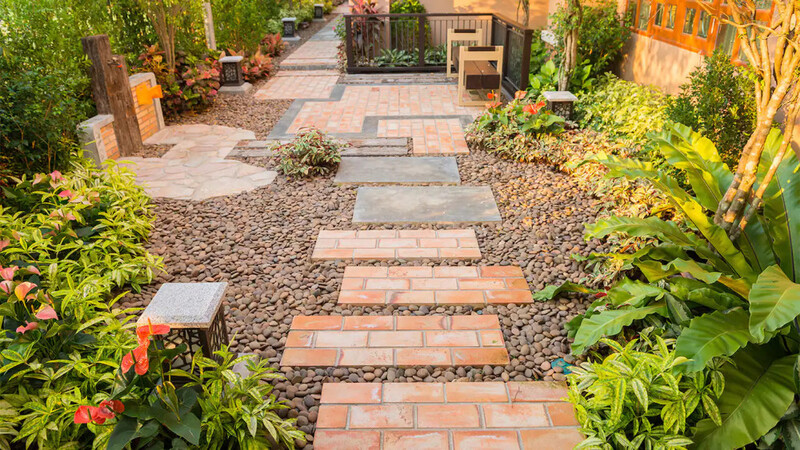 Stamped concrete is another great material to build a garden path. The best thing about it is that it can mimic different textures. In this example, the concrete blocks mimic bricks and stones.
25. Concrete Path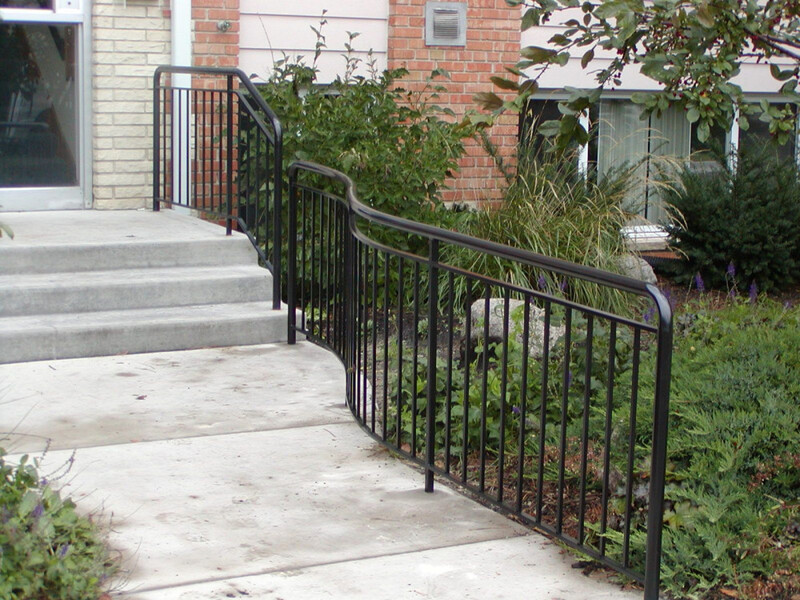 One of the most preferred path materials is plain concrete. Time-wise it is very durable. Edge the walkway with flowers or with short fences.
26. Colored Gravel Path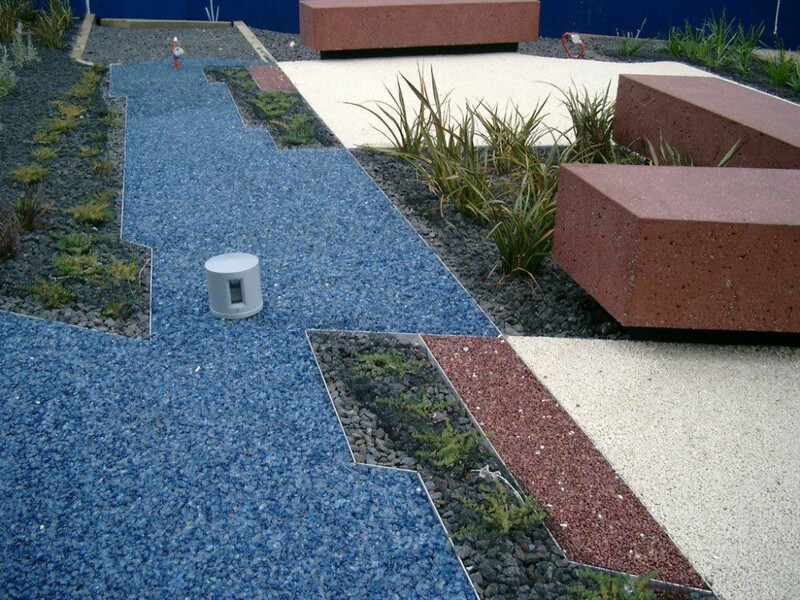 You can find gravel in different colors. Use them to define areas in the garden and to create a unique point of interest.
27. Paver Path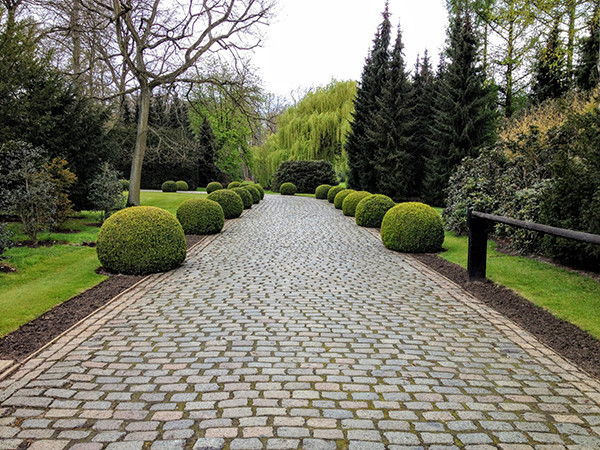 Another durable material suitable for paths is paving. It is relatively difficult to install it as the ground should be prepared first but once it is placed, it will stay a lifetime. Paving paths are great for traditional and cottage gardens.