Awwww, Autumn is here. The time when the beautiful orange and gold-tone leaves fall from the trees.
The air is filled with cinnamon and pumpkin spice scents. Autumn is such a lovely time of year.
The birds are chirping, and the overcast sky is refreshing.

What more pleasing way to bring it in by decorating your home with a harmonious fall-inspired theme? Don't know where to start. Why not start by decorating with beautiful fabric covered pumpkins?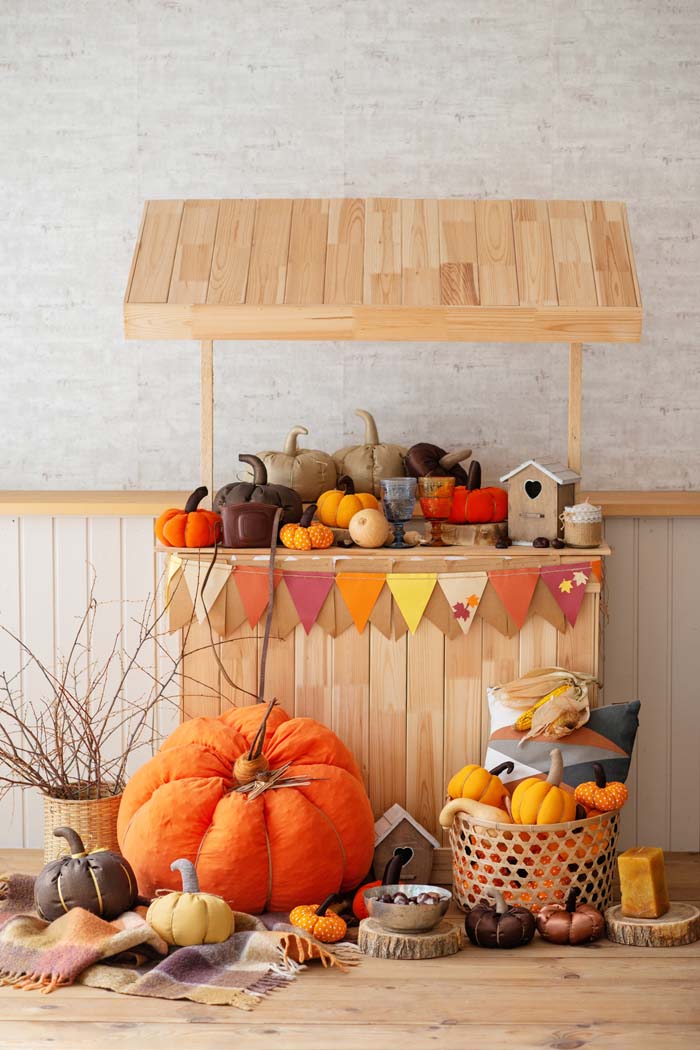 Today we feature an adorable collection of custom made fabric pumpkins created by the talented artists' Sophia and Galina – don't forget to visit their website Sofia's Jewel Box to see more designs and decors.
Adding adorable plush pumpkins is an extraordinary and fun way of bringing Autumn into your home.
They are cute, fun to customize, perfect for the season and they can add that special touch to your home.
Making and arranging them is also a great family activity, where you could get your kids involved maybe even your husband.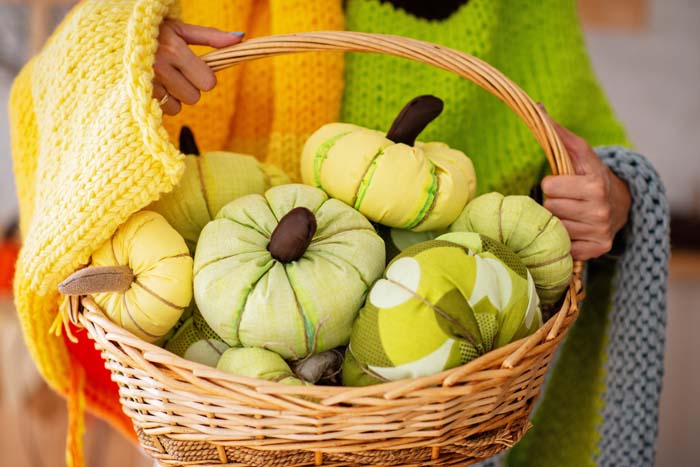 You will be surprised to discover how colorful these little pumpkins could be.
You'll find yourself getting dozens to place around your home. Transform your home into the cutest little pumpkin harvest fest.
What are Fabric Pumpkins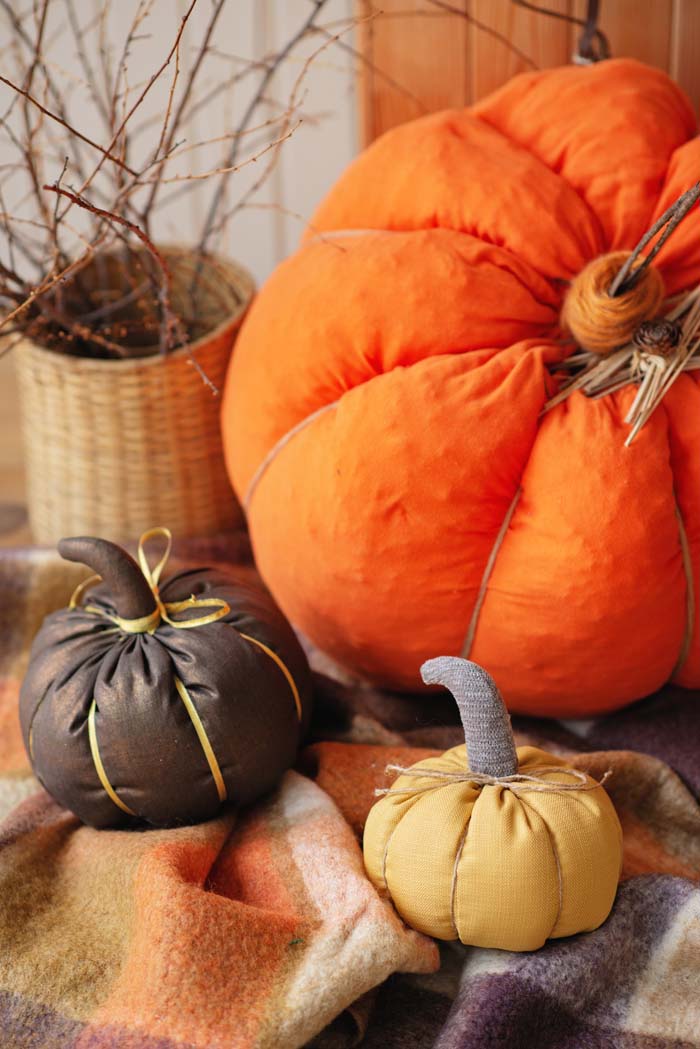 Fabric pumpkins are great DIY (do it yourself) projects if you like crafts. They bring a cozy and warm ambiance to any home and they're perfect to accent your fall decor.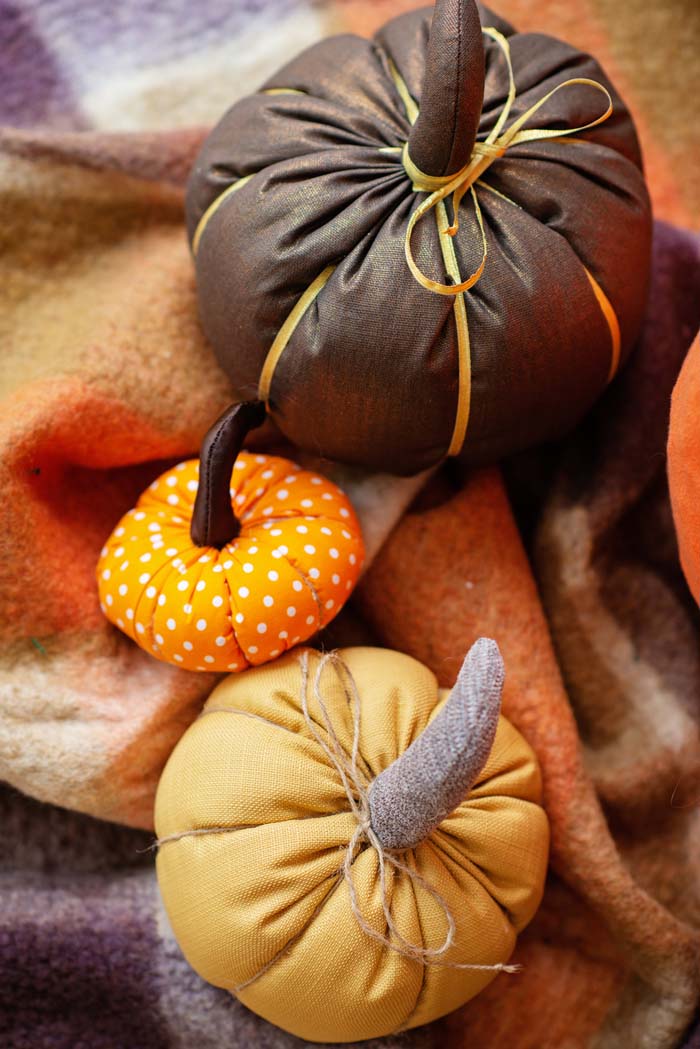 Those shown on the photos in the article are made of high-quality materials including cotton wool and silk fabrics with warm autumn patterns and soft colors in the fall palette.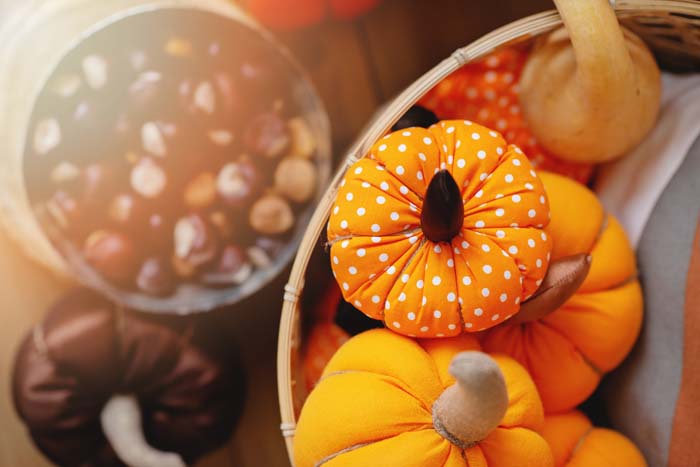 They are equally convenient; you can utilize them from September through Thanksgiving to celebrate the season.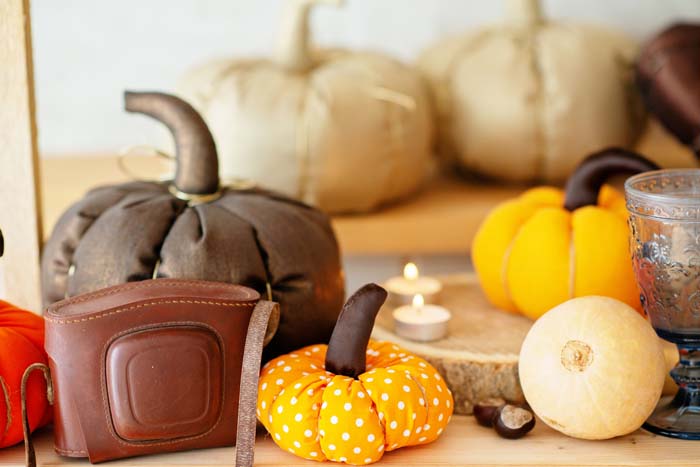 You can get yourself a multitude of sizes, colors, and patterns. What can be more perfect, than beautiful inexpensive fabric pumpkins?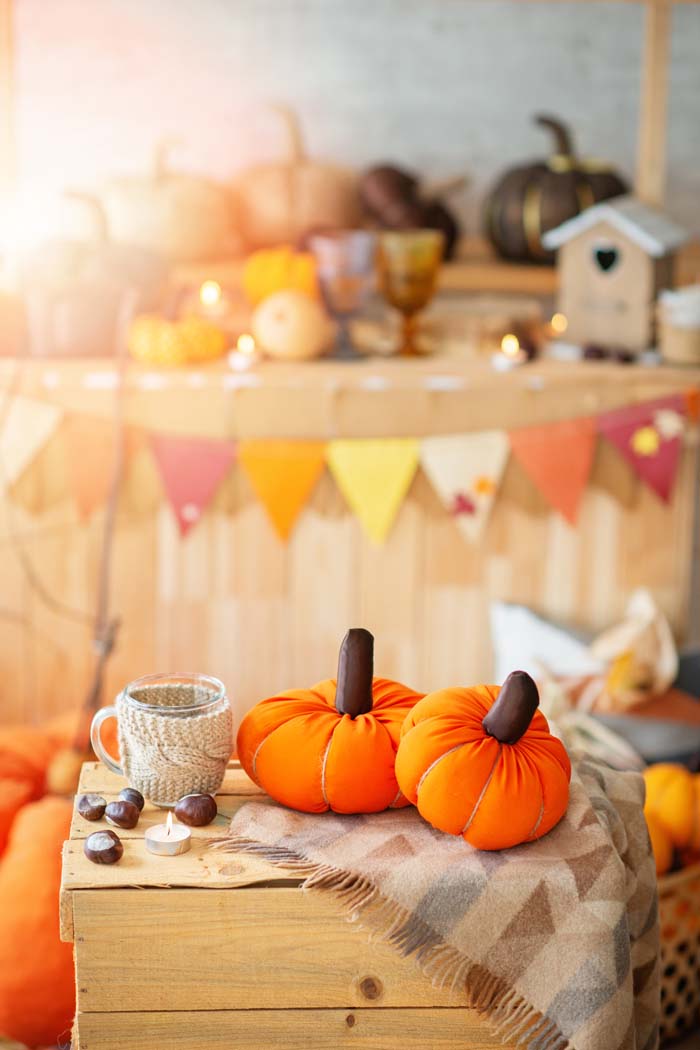 Materials
Choose a variety of fabrics, patterns, colors, textures, and whatever embellishments that fit your style.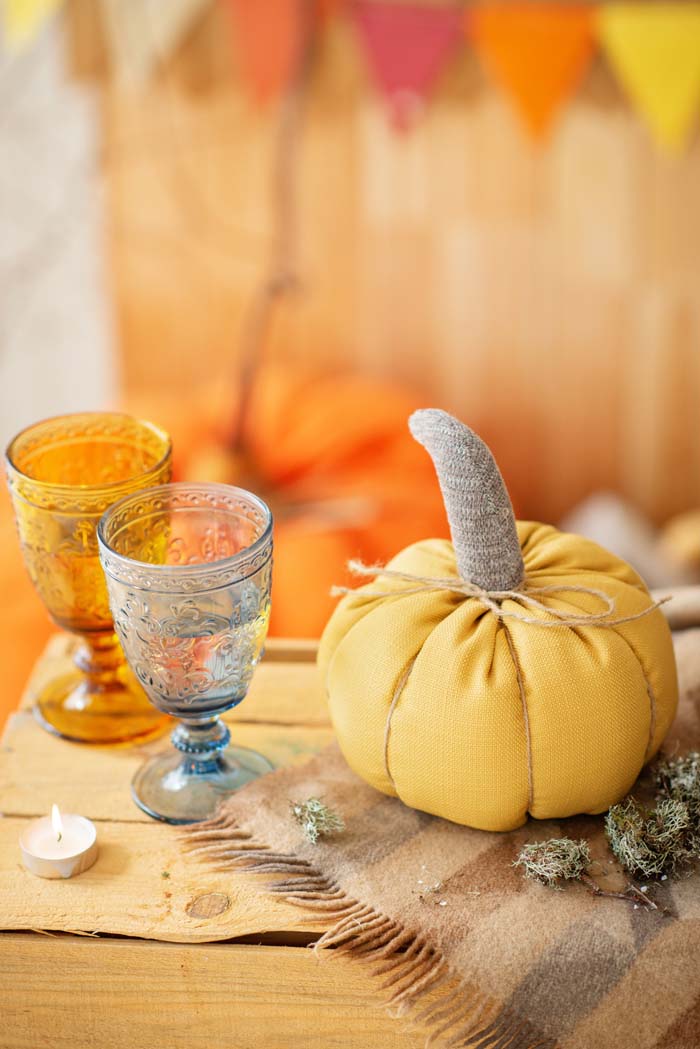 You can combine other elements of your fall home decor with the fabric pumpkins – candles, centerpieces or wreaths.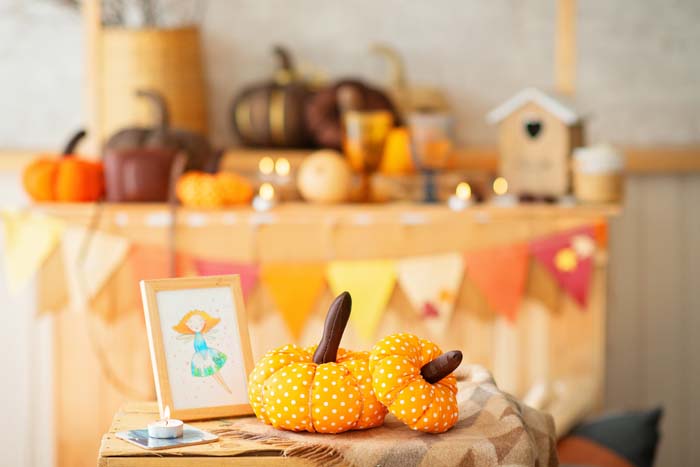 How to Style Your Home With Fabric Pumpkins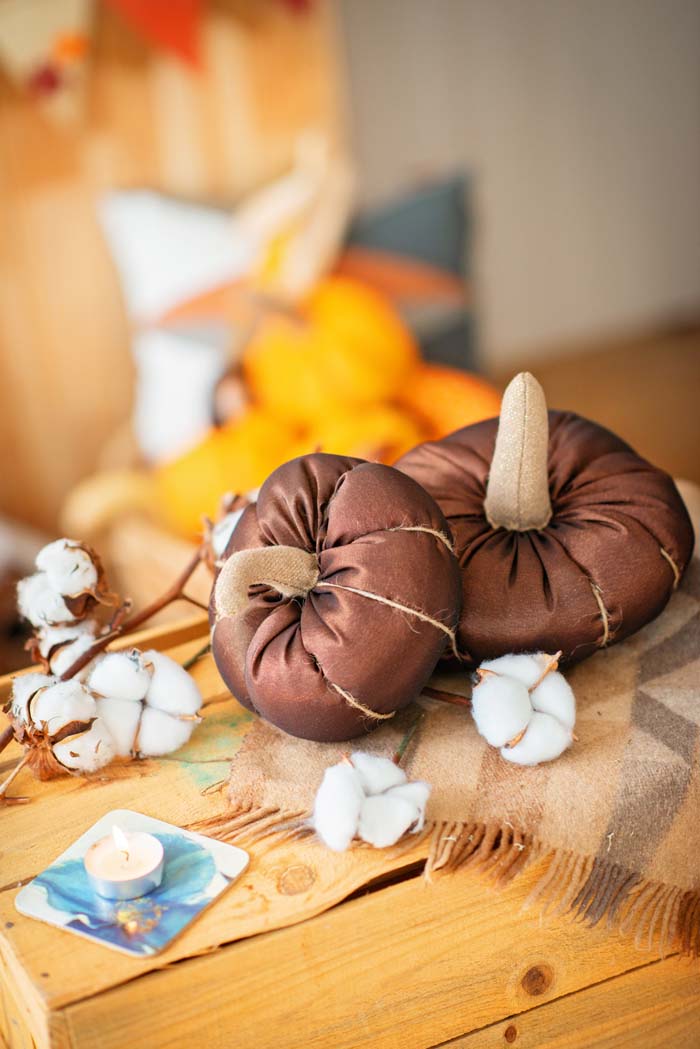 Use brown with similar warm fall colors – orange, dark yellow or chocolate.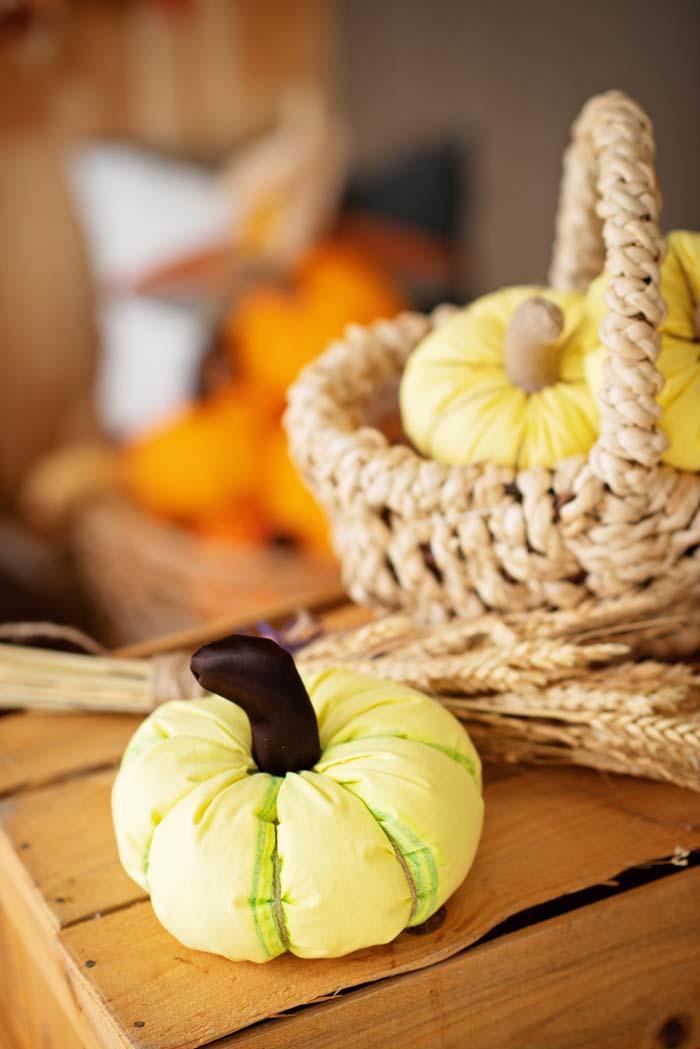 Go with pastel green to create an accent.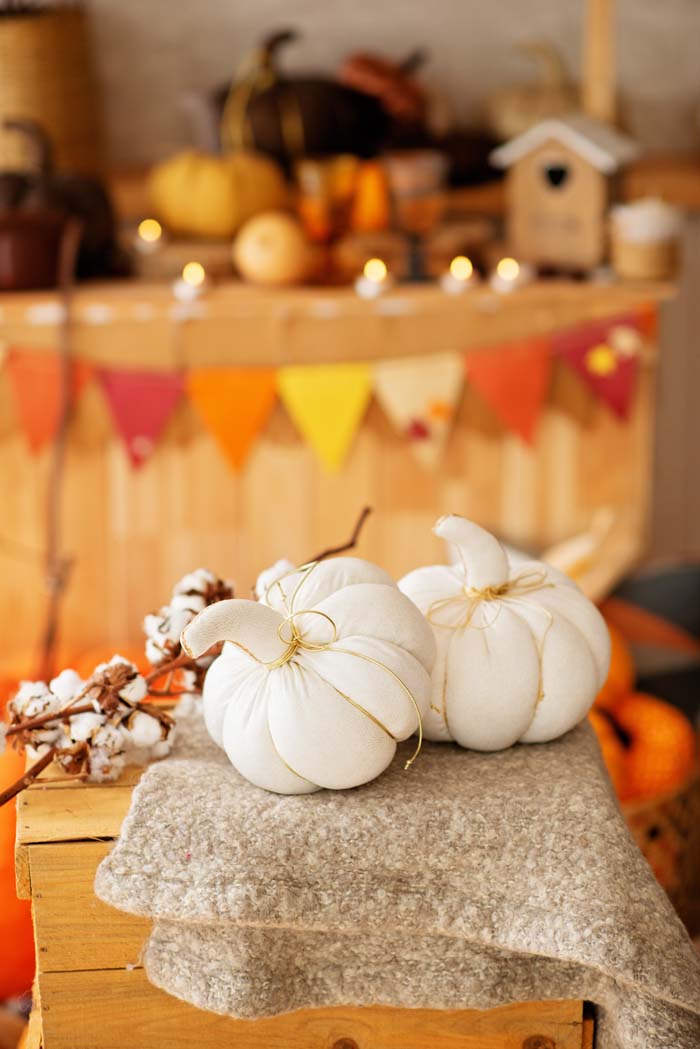 Consider classic cotton white fabric pumpkins that go easily with any color scheme.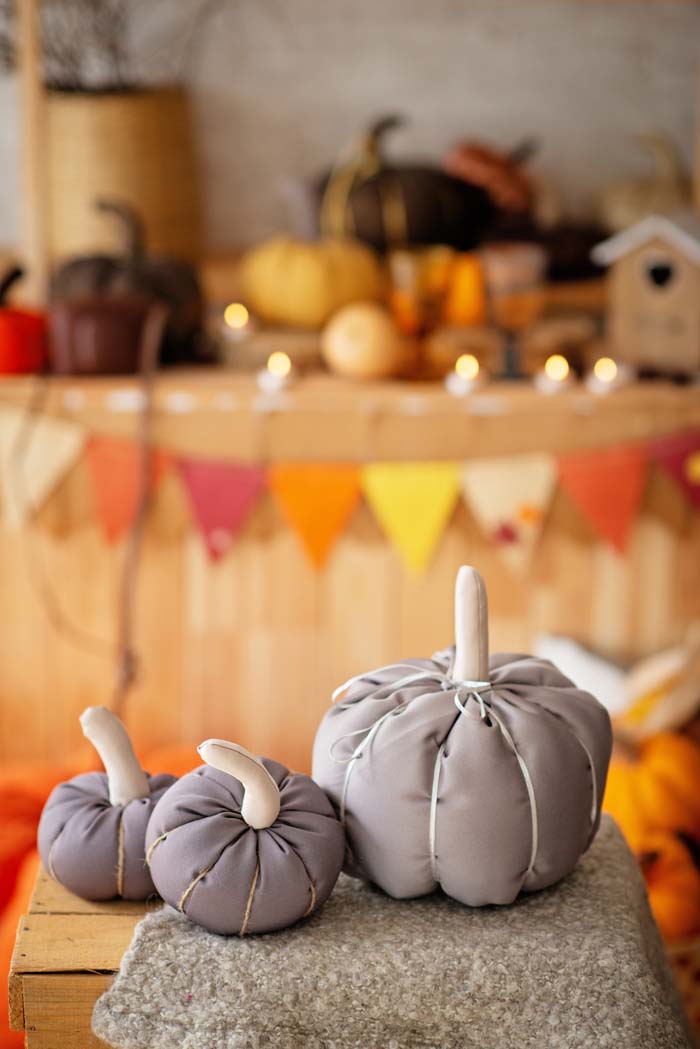 Soft gray is another neutral option that could give a lot of character while not being too much.
Fabric Pumpkin Patterns
When you are decorating with fabric pumpkins look for the patterns that will go with your home decor.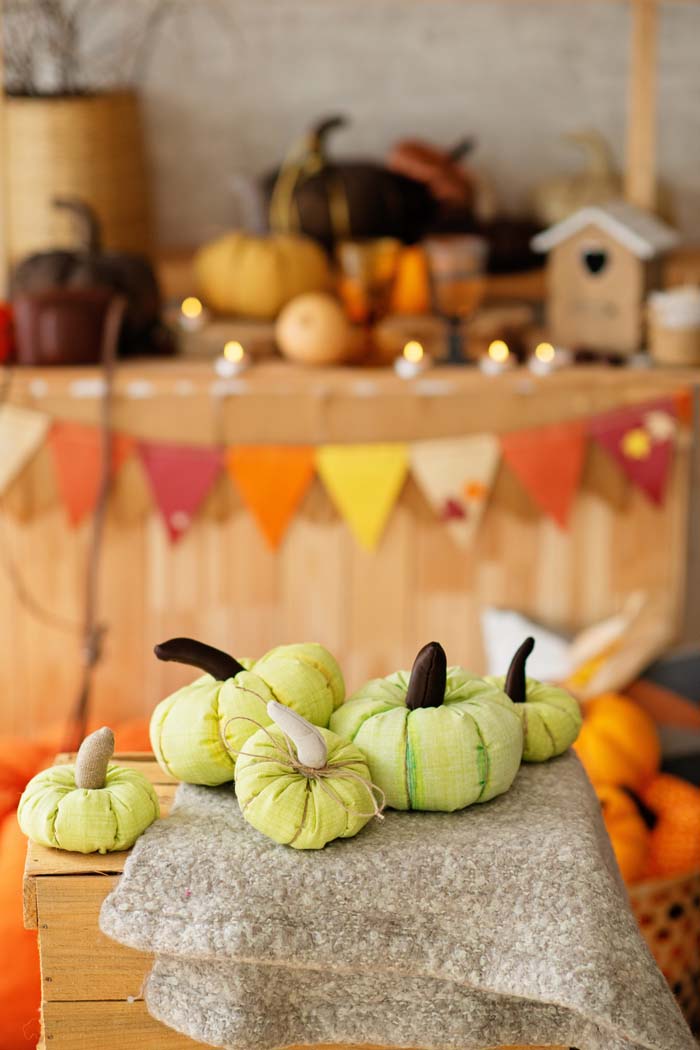 Choose pale green colors for a calming and relaxing atmosphere.
The uniqueness of fabric pumpkin is that you can choose beautiful patterns to express a theme or mood you want for your home.
Try a flannel Fabric pumpkin, they're always in style for the season. Adventurous, a current trend for 2019 is Bandana pumpkins.
Moreover, seek assorted fabric designs like rayon velvet, washed-silk, or silk dupioni. Also, don't forget you can inevitably give them out as gifts to others.
Adding the Pumpkins Around your Home
Decorating your home can sometimes be difficult and daunting, but it doesn't have to be.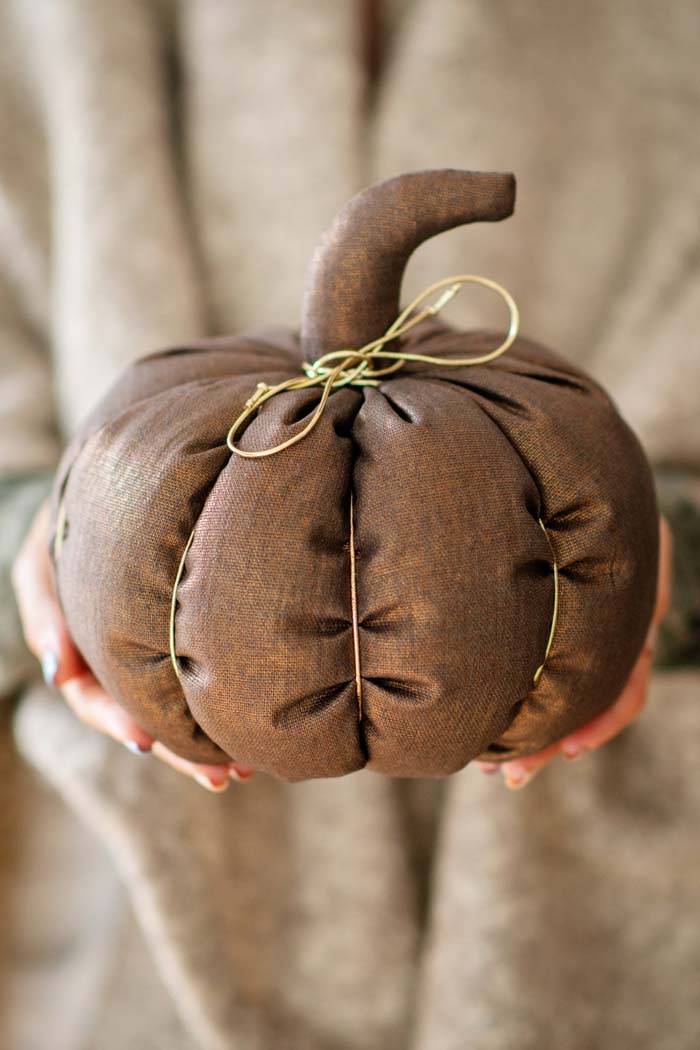 We all have a little interior designer inside us. Look around your home, discover the focal points or the areas that guests will see when they walk in, now jazz them up.
For starters begin with your foyer area. Create a centerpiece on your entry table or such. Items like artwork, flowers, family portraits, and custom pumpkins can add to a dull foyer and create a stunning space.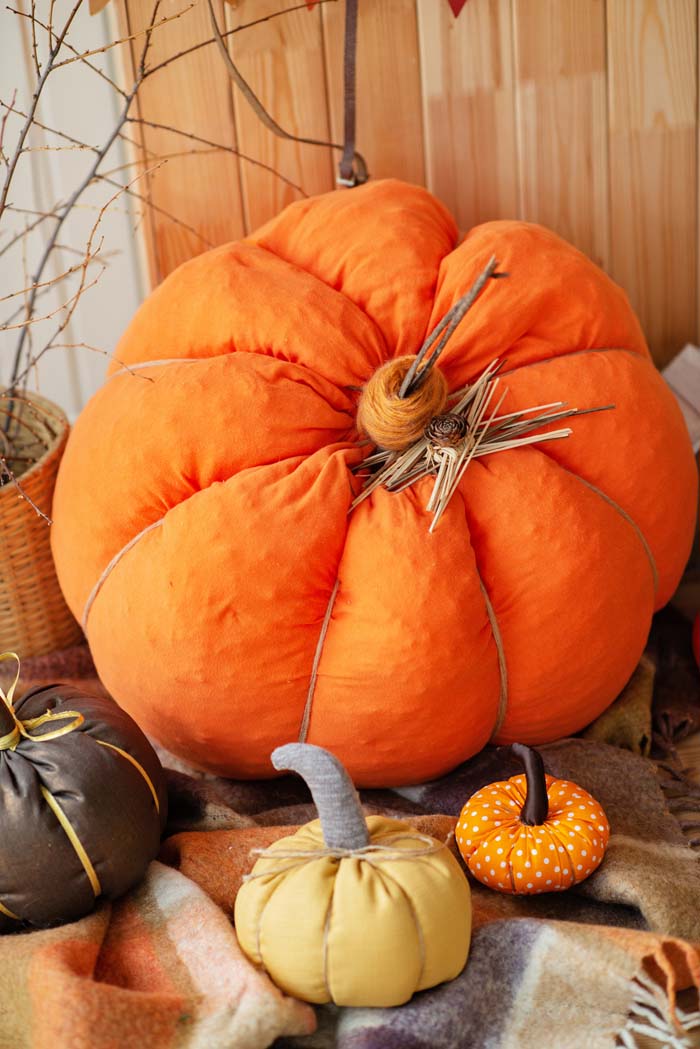 Next, look at your living area or common space. Do you have a main focal point like a fireplace, or an entertainment shelving unit, start there?
Think about what color scheme or themes will complement your fabric pumpkins. Create a bouquet of pumpkins.
Optional, go wild, place the pumpkins in random spots around your home, don't be afraid to experiment.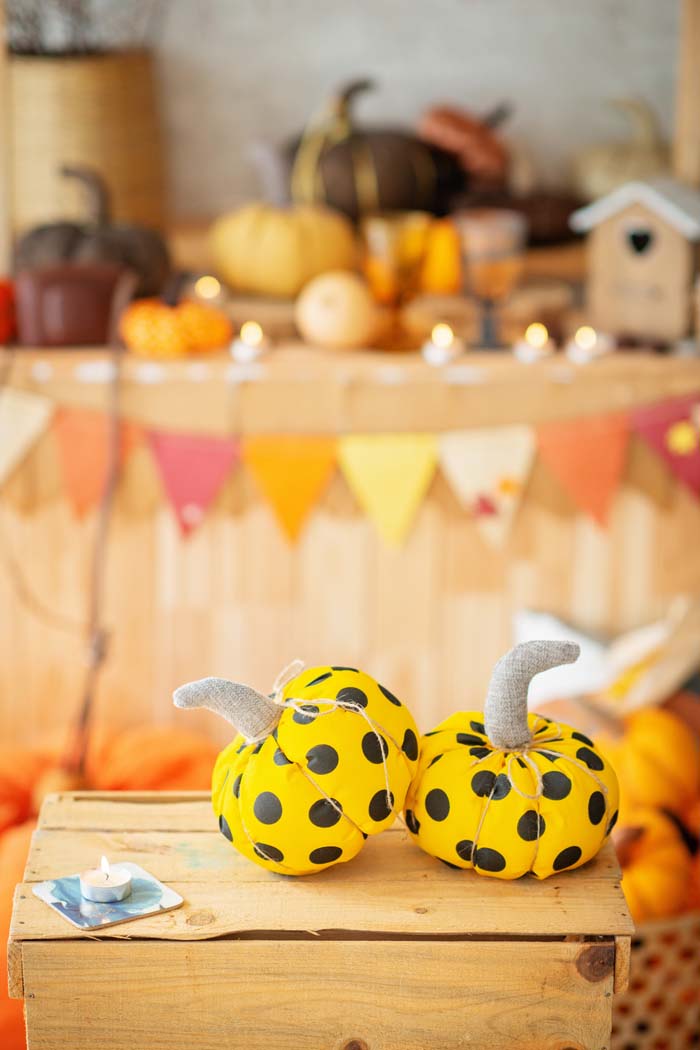 Now, walk outside your home and be inspired. Look at the trees, the gorgeous foliage.
Notice the Fall colors the red, yellow, purple, black, blue, orange, magenta, and brown. Design something that will touch and inspire you through the years. Create something that will always warm your heart.