There's something special about fall vegetables — the summer picking season is long gone, so every autumnal harvest feels like an extra treat.
Container gardens give you the planting flexibility you need as the days start to cool; simply place the pots in the sunniest spots in the yard.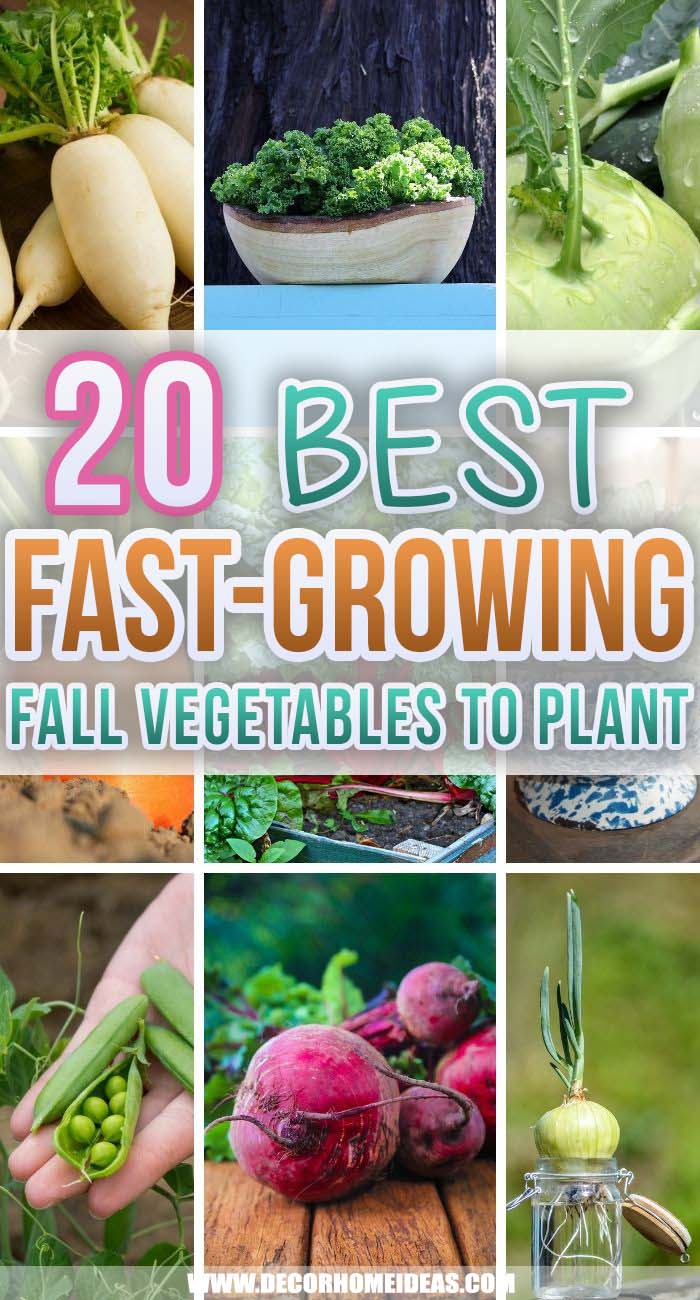 If you're not sure where to start, these fast-growing fall vegetables are perfect for the shorter season.
1. Arugula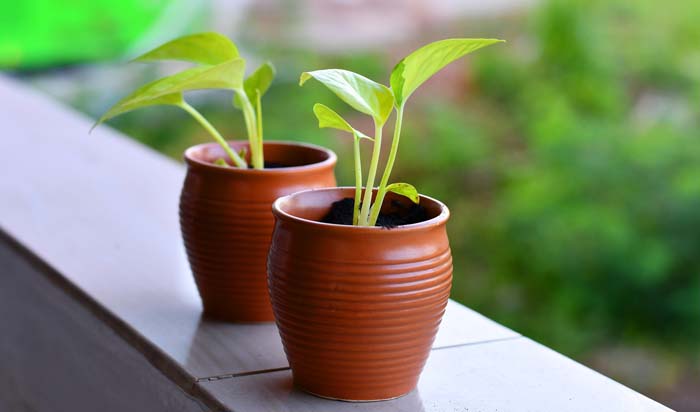 Take your fall salads to the next level when you fill a few containers with arugula.
These slightly spicy greens add lots of flavor — plus, they love the cool temperatures at the end of summer.
If you live in an area without unexpected hot spells, there's no need to worry about bolting. Arugula is usually ready to harvest in about 35-40 days.
2. Beans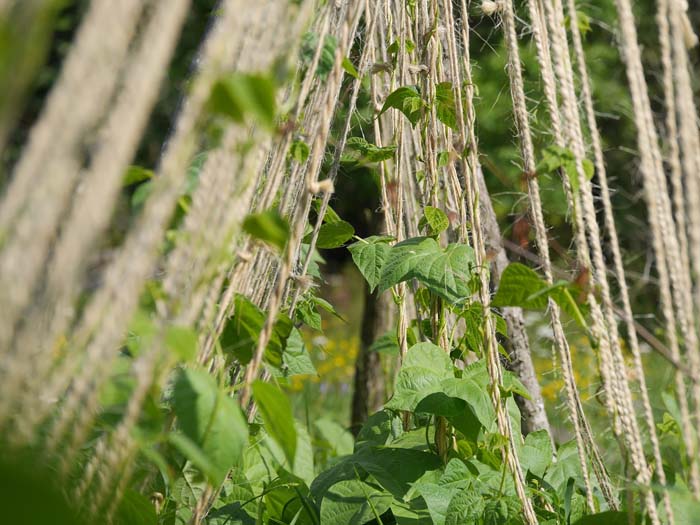 Summer doesn't mean the end of fresh beans; you just need to choose the right type.
Broad beans, which are also known as fava beans, thrive at the end of the summer. Plant them as a cover crop to prevent erosion during the winter, and enjoy a steady stream of beans, edible leaves, and flowers.
Don't worry about frost — these hardy plants are tough enough to stand temperatures that are well below freezing.
3. Beetroot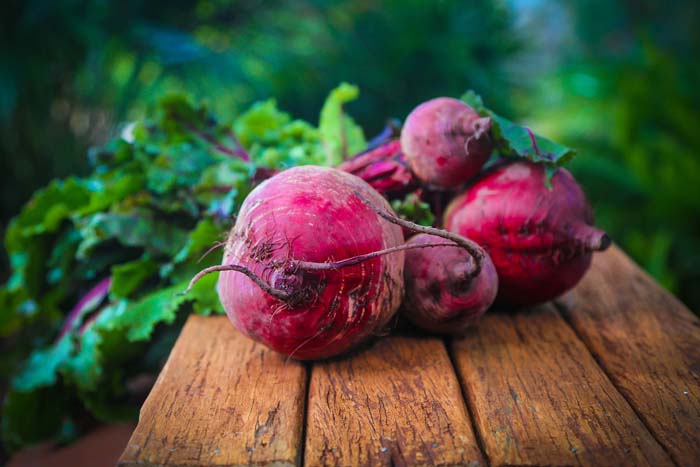 Hearty and nutritious, beetroot is the perfect fall crop.
First, you can enjoy the beet greens, which appear in about one month. They're delicious in sautées and soups, and they regrow after you cut them. A few weeks later, dig up the delicious beets.
Pickle your beets to enjoy throughout the winter, or use them in soups and sandwiches in the fall.
4. Bok Choi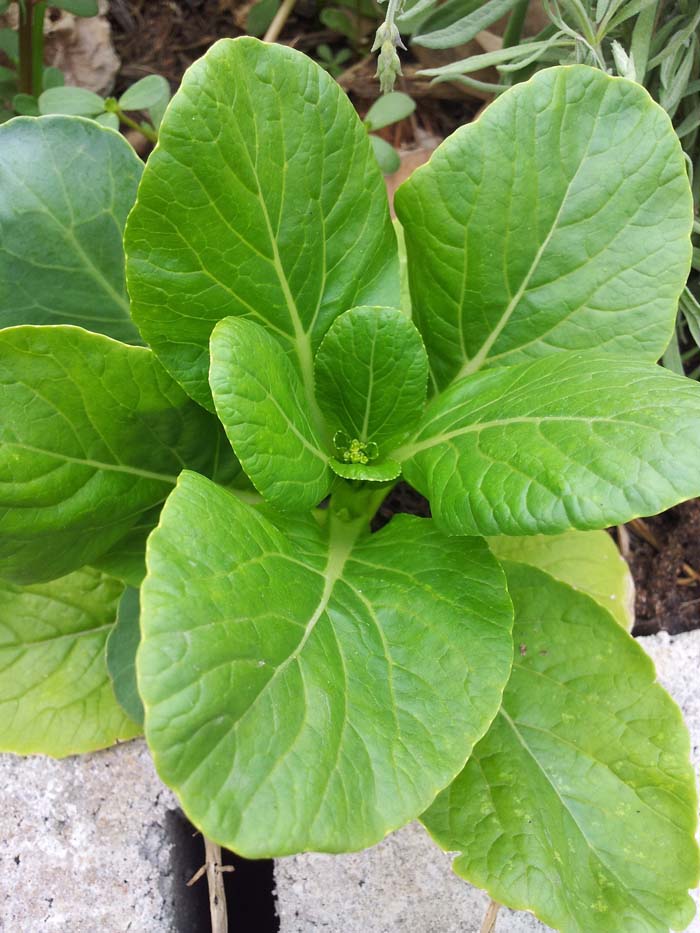 Switch up your greens this fall by planting bok choy near the end of the summer season.
In about a month, you can start harvesting the delicate baby greens; they'll keep producing for another 4-6 weeks.
With its delicious, edible stalks and nutritious leaves, this plant is the gift that keeps on giving. It's particularly great for stir-fries, salads, and Asian-inspired dishes.
5. Carrot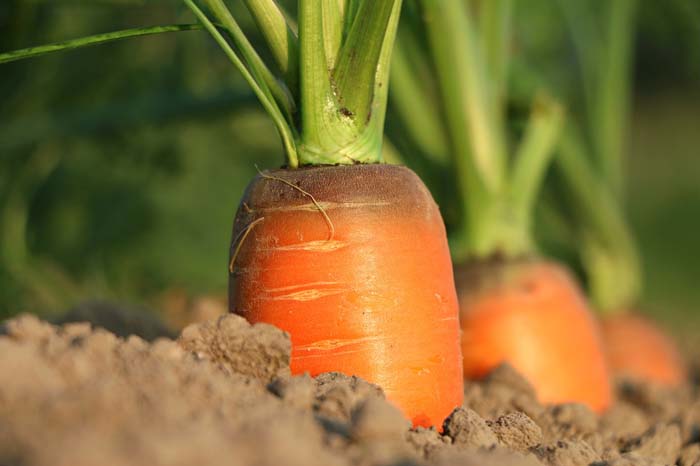 Carrots are traditionally grown as a summer vegetable — after all, they take time to reach their full size.
If you love the sweet, delicate flavor of baby carrots, you can also plant them as a fall container vegetable. It takes about 45-50 days for the carrots to grow into an edible size.
Then, you can roast them, eat them raw, freeze them, or preserve them.
6. Collard Greens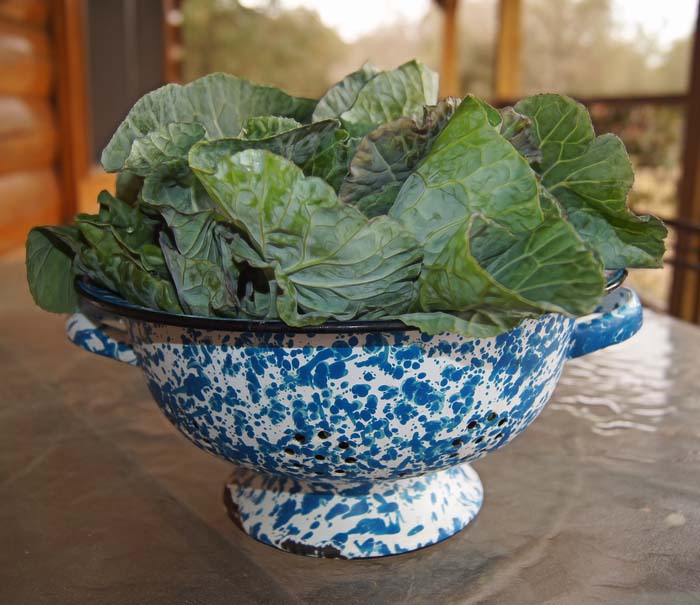 If you love the dense nutrients of kale, but you dislike the strong taste, collard greens are the perfect alternative.
These dark, leafy greens are packed with vitamins. They have a milder, more buttery flavor, making them the perfect addition to casseroles, stir fries, or side dishes.
Plant them from seed near the end of the summer; use a large planter to accommodate the thick, leafy growth.
7. Daikon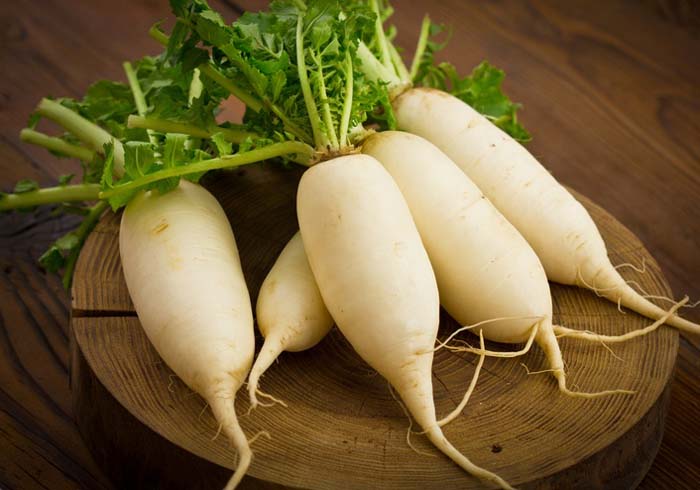 Do you love radishes? Daikon is a great autumnal alternative.
Daikon is a type of radish that's often used in Japanese cooking. Eat it raw for a sweet taste and a big crunch — it's a wonderful addition to salads.
When cooked, daikon adds a gentle, slightly sweet flavor to balance out salty sauces. Keep in mind that this root vegetable needs 1-2 months to mature, so give it plenty of time.
8. Green Onions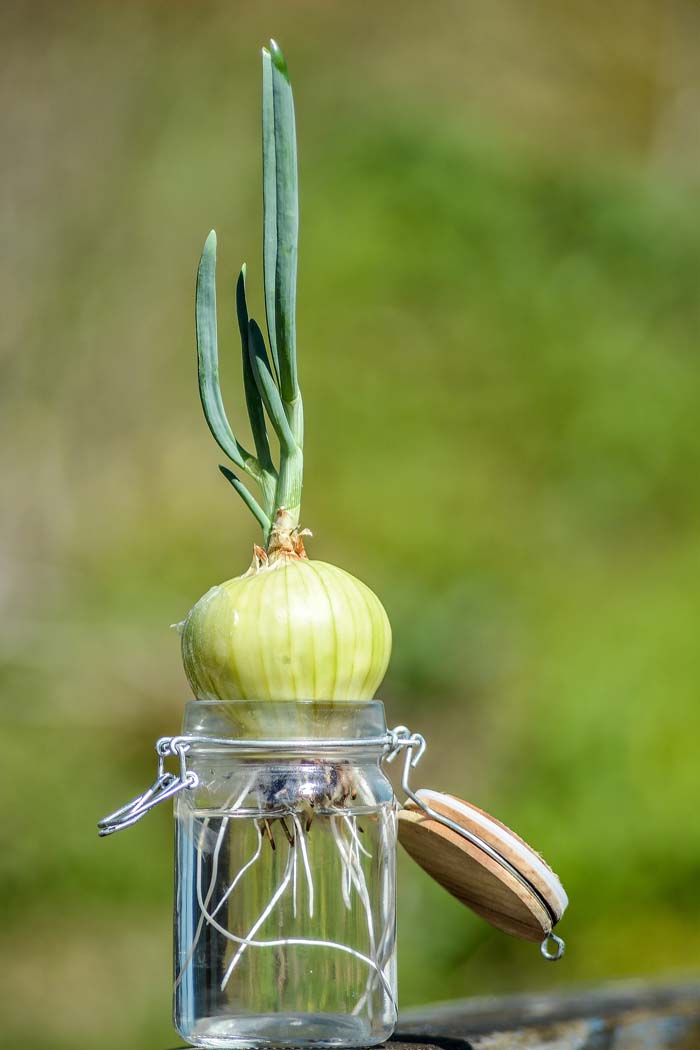 Is there anything more delicious than bright, spicy green onions sprinkled on soups or baked into casseroles?
If you're looking for an easy fall vegetable, the green onion is a good option. It's versatile and hardy, so you don't have to worry about complicated maintenance.
Just wait until the stalks are 6-12 inches tall, and start cutting them. Leave 2 inches above the soil, and you'll enjoy another harvest.
9. Kale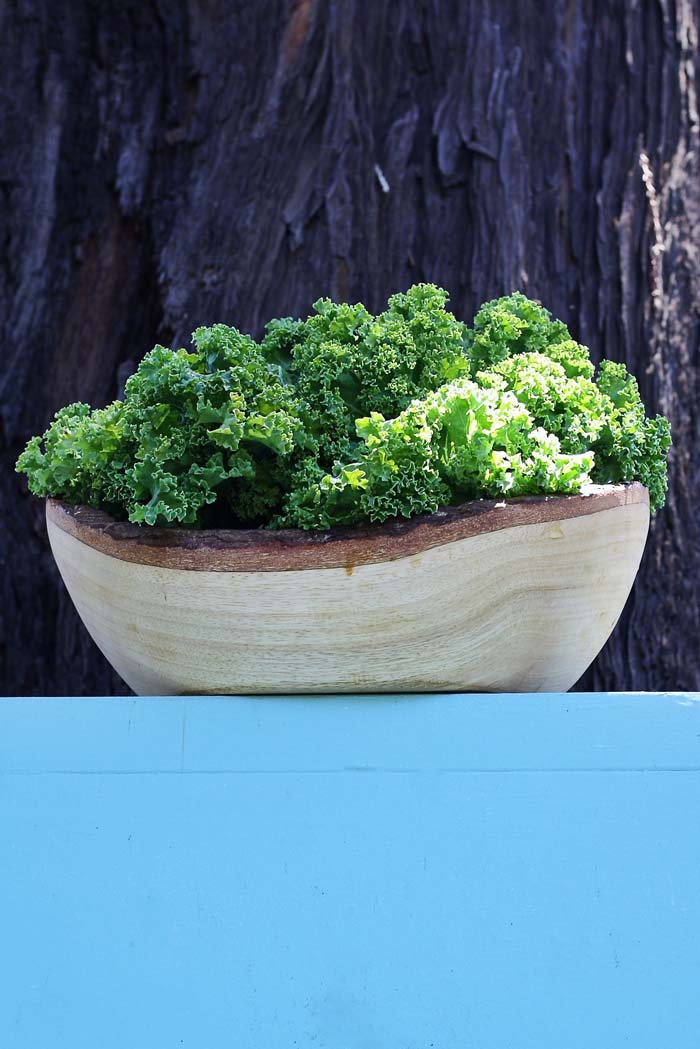 Kale is a nutritional powerhouse — use it in salads or toss handfuls in autumn soups for a healthy, tasty meal.
This is one of the most productive fall vegetables; it grows back again and again. Plus, since kale tolerates cold and frost, it lasts well into early winter.
Allow about 30 days before your first harvest.
10. Kohlrabi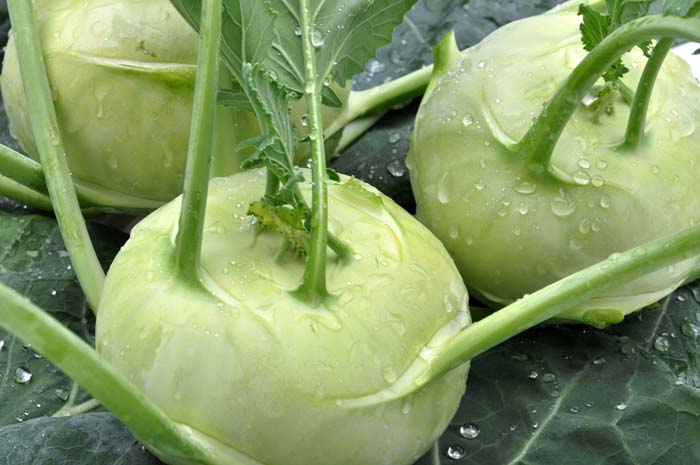 Kohlrabi is a curious little vegetable that grows to the size of a small orange.
Once you peel away the skin, you'll find a light-yellow interior that tastes like a spicier version of daikon.
Fresh and crunchy, kohlrabi works well in salads. You can also steam, roast, sauté, or stir-fry it.
11. Lettuce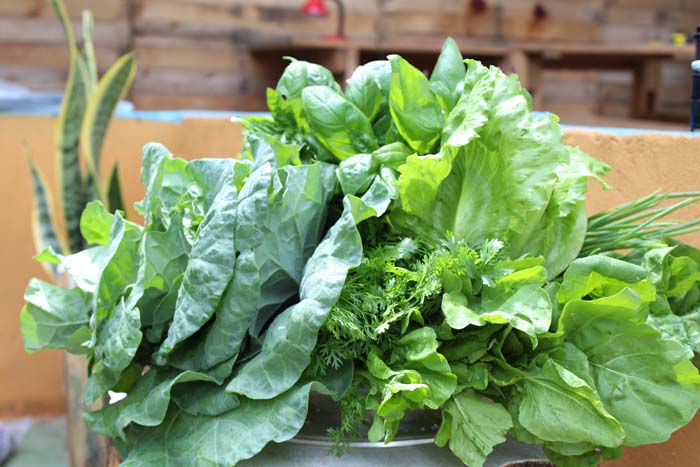 There's no reason you need to give up on fresh salads when summer ends — just plant a few containers with lettuce.
Choose a few different varieties, including butter lettuce, iceberg lettuce, or romaine lettuce.
Most types take at least one month to grow, so it's a good idea to plant near the end of July or September, depending on your climate.
12. Mustard Greens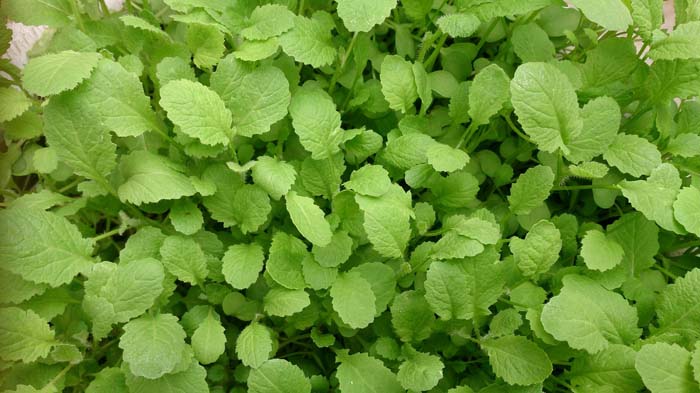 Are you seeing a pattern? Greens are ideal fall vegetables; mustard greens bring a new flavor into the mix.
These delicious leaves have a distinct peppery taste, so they're a fantastic way to add depth to soups; you can also sauté them with garlic for a tasty side dish.
Allow about 3-6 weeks for growth.
13. Peas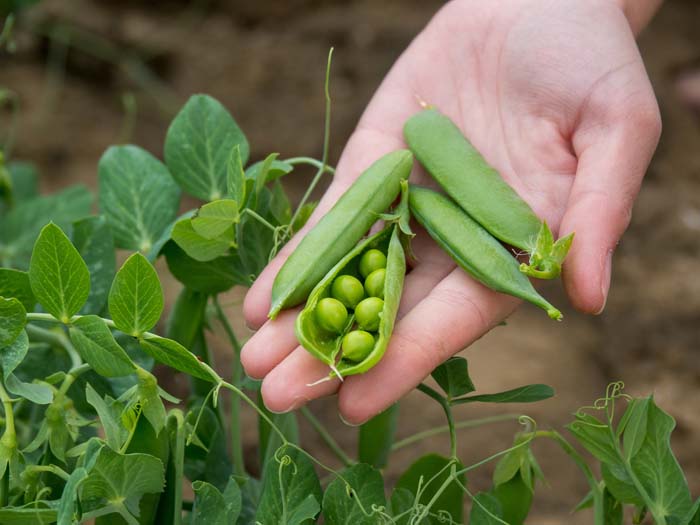 Peas might sound like a spring vegetable, but they're surprisingly well-suited to fall. The trick?
Plant them in the late summer, about 60 days before the first frost. The plants love the cooler temperatures, so you'll be able to harvest sweet pea pods for months.
14. Radish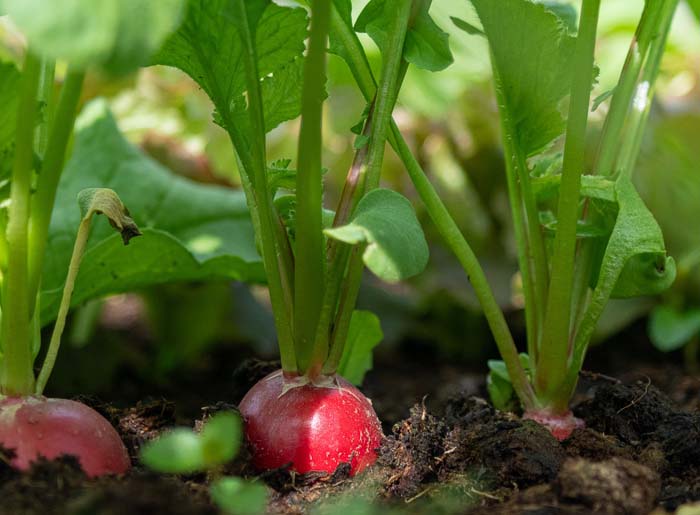 If you love the sharp, spicy taste of radish in your salads or sandwiches, fall is a great time for planting.
These little red veggies grow quickly; in about four weeks, you can dig up a large crop. After you plant, make sure to thin out the greenery in your container to encourage the fastest growth.
15. Spinach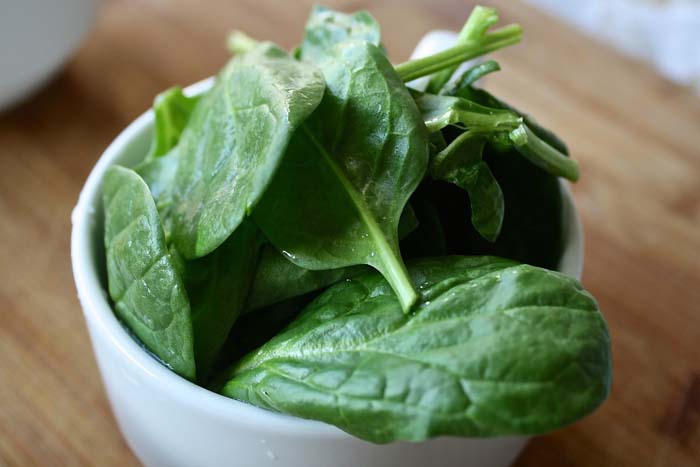 Spinach is one of the most versatile fall vegetables. With its mild taste and high nutrient levels, it works beautifully in a huge range of dishes.
Toss it in smoothies, drop a few handfuls into soup, or make big autumn salads. You can also put spinach in pasta, casseroles, and meatballs for a hearty fall feast.
16. Sweet Potatoes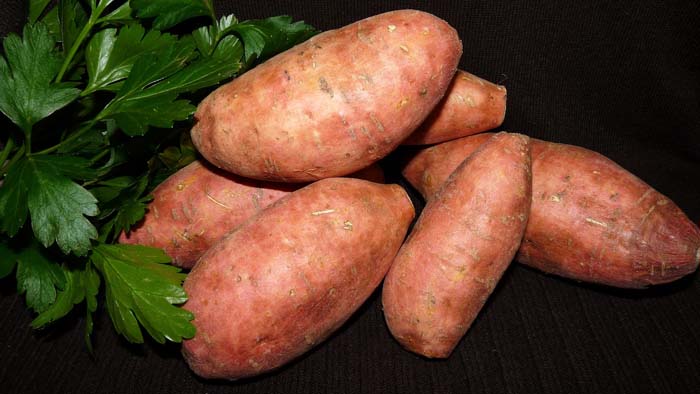 Sweet potatoes have a sweet flavor and a hearty consistency — in other words, they're perfectly suited to fall dishes.
Whether you roast them in olive oil or turn them into a pasta sauce or soup, these orange potatoes pack a serious nutritional punch. For the fastest growth, plant sweet-potato slips.
Do you have a bit more time on your hands? Bury a sweet potato halfway into a container, and it will start to grow slips in 4-6 weeks.
17. Swiss Chard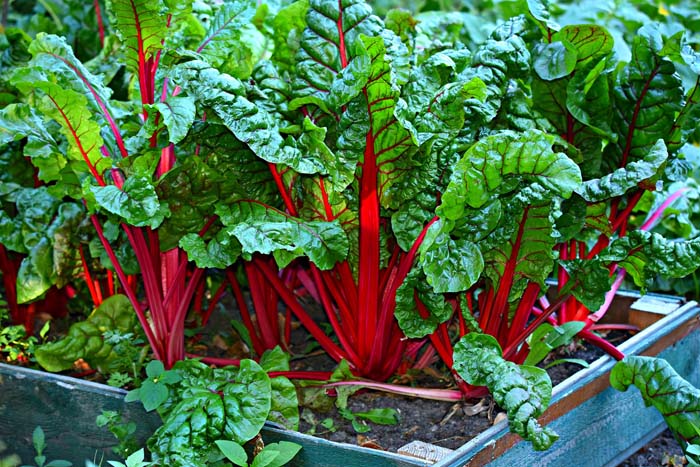 Swiss chard is a container-friendly fall vegetable that requires some time to grow.
If you have your eye on an autumn harvest, plant seeds in early or mid-summer; they should reach full height in about 2 months.
Don't worry about the weather; this hearty plant does well on hot and cool days, so it can be grown in a wide range of climates. Once you start harvesting, leave about 1 inch of each leaf to encourage rapid regrowth.
18. Turnip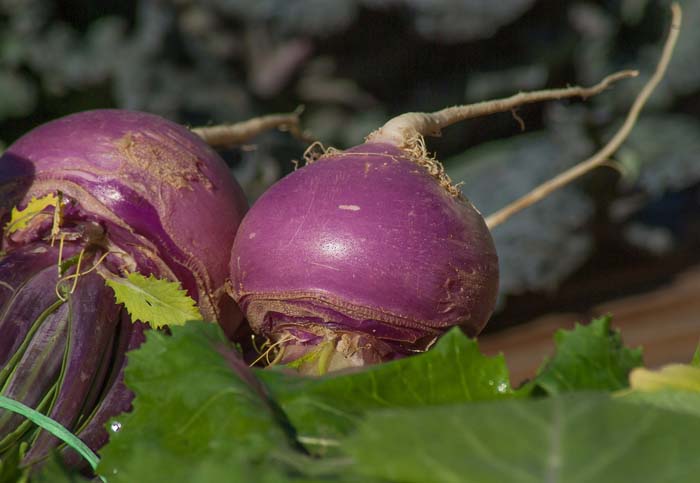 Turnips are the gifts that keep on giving. The fun starts about 4 weeks after planting; at this point, you can start eating the turnip greens.
They grow back rapidly, so you have plenty of opportunities for new dishes. After a few more weeks, the turnips will be ready to dig up — remember to save the greens, too.
Use turnips anywhere you use squash or potatoes: in soups, stews, meat pies, frittatas, or roasted dishes. You can also eat them raw in salads or with veggie dips.