The warmth, charm and joy related to farmhouse living can be incorporated even in the most modern and contemporary home with the help of signs.
Whether stating a popular saying, simple but full of impact words or images, the farmhouse signs add individual charm to any space.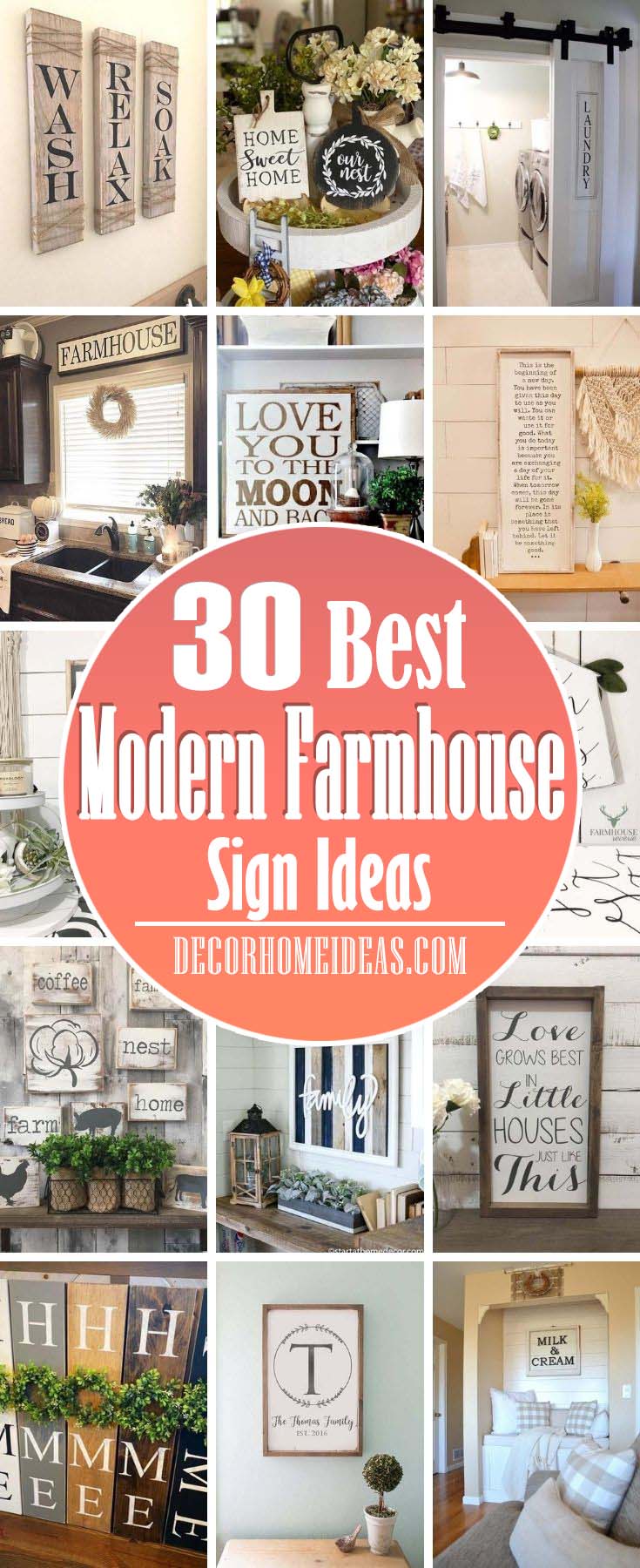 Get ready to see a collection of farmhouse signs which vary in typefaces, colors, shapes and sizes but each is capable of inviting the farmhouse nostalgia to the present times.
1. Bold Lettered Kitchen Sign about Baking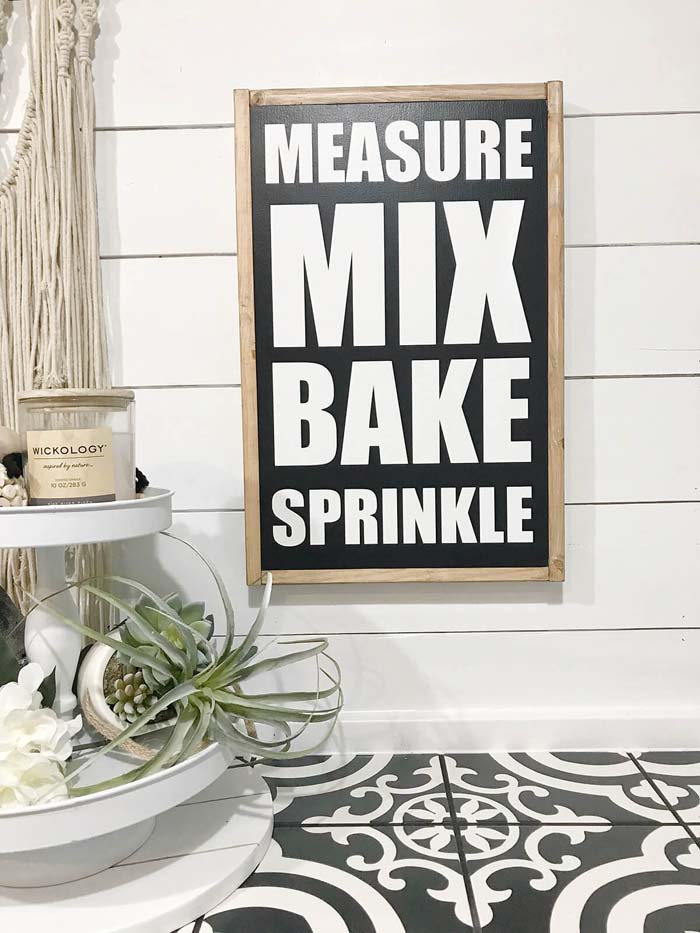 This sign is quite versatile as it can look well in a home or work atmosphere. The fun words inscribed in white over a black background have a further emphasis with the bold and straight capitalized font.
2. Chalkboard Farmhouse Sign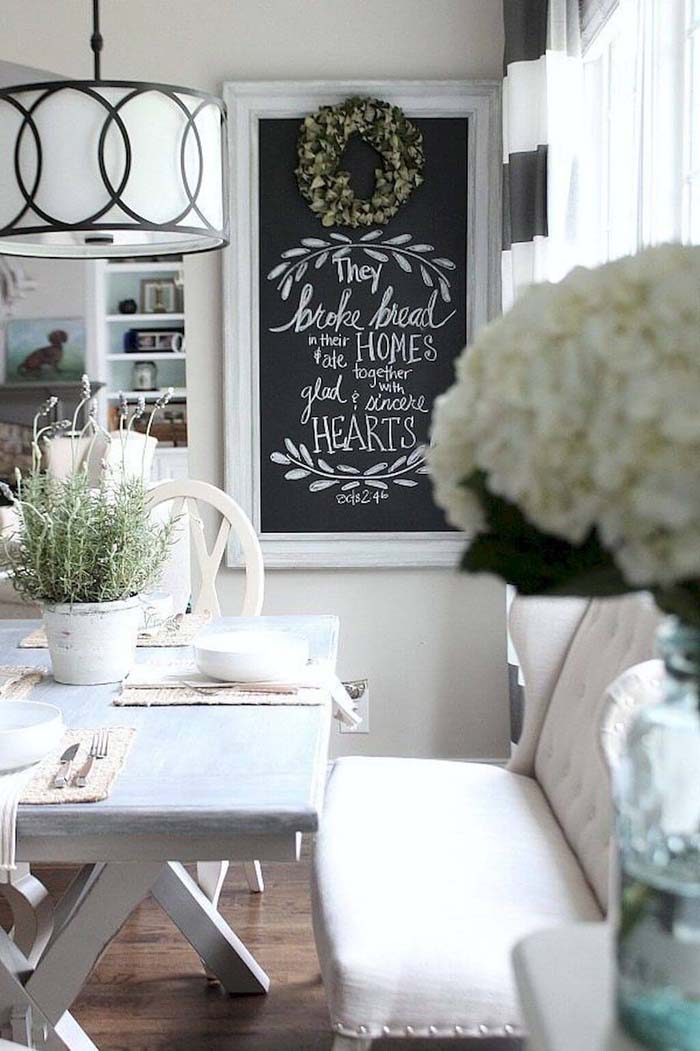 A universal surface like the chalkboard gives the opportunity for a change of the inspiring statements as felt and as needed. Framed in white, the sign takes a special place in the dining room.
via Refresh Restyle
3. Customized Vertical Farmhouse Sign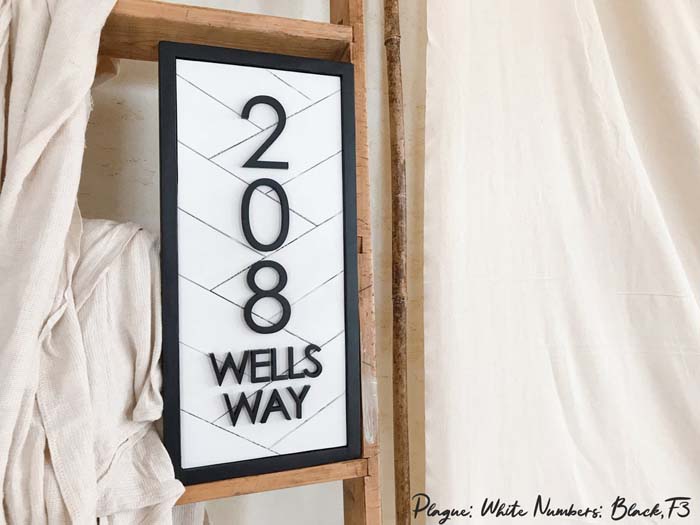 There are many craftsmen that can make a customized farmhouse sign. It can be of shape, material, color and content you like.
This one contents the house address. This sign has a particularly modern touch because of the black and white color combo and the geometric patterned background.
4. DIY Farmhouse Gather Sign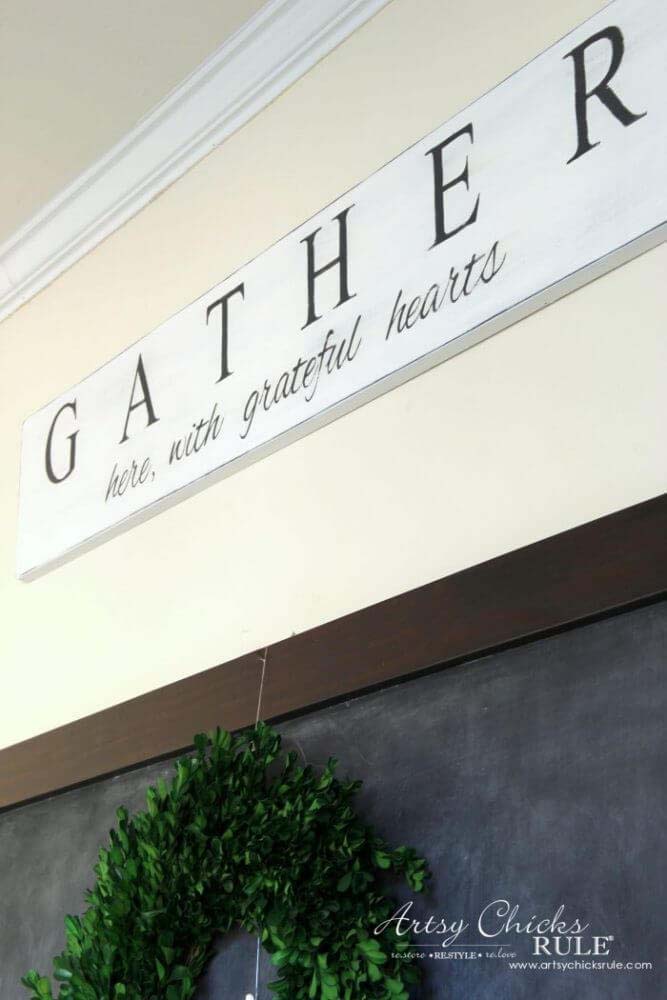 If you are looking for a sign with a meaningful statement, this one will intrigue you. The capitalized word gather takes the focus.
The inscription below complements and explains it. This sign could be an inspiring decor for any place where more people meet like classrooms, offices, churches.
5. DIY Weathered Sign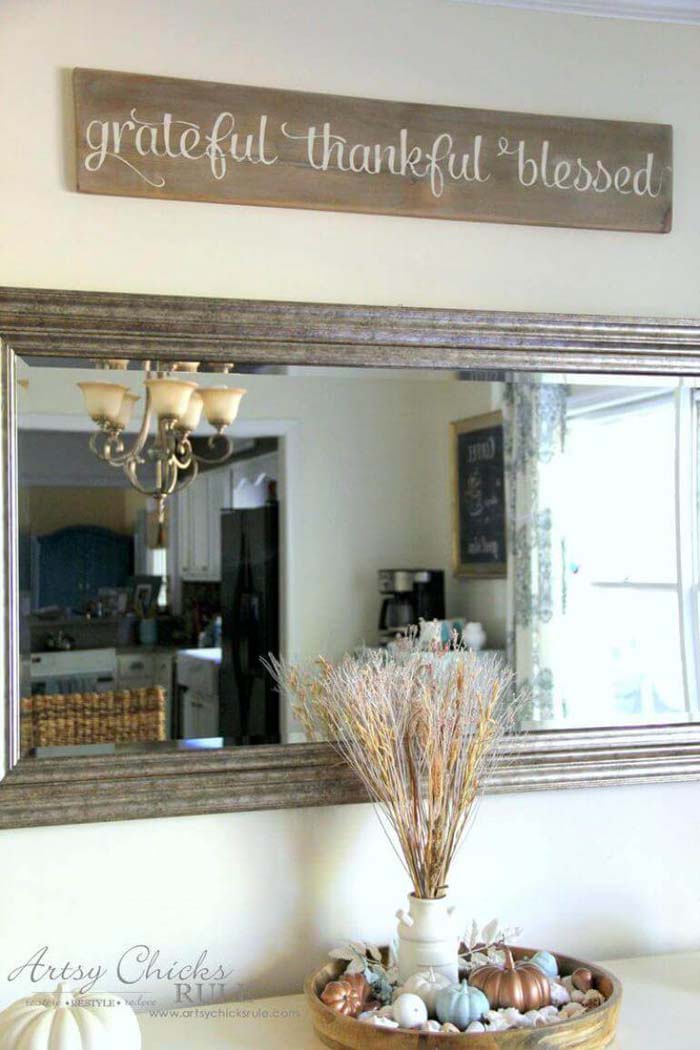 State your values with an artistic sign placed at a vivid spot. The material it is made of is weathered wood which gives additional strength to the message.
Wood is ever lasting, as well as the values.
6. Farmer's Market Sign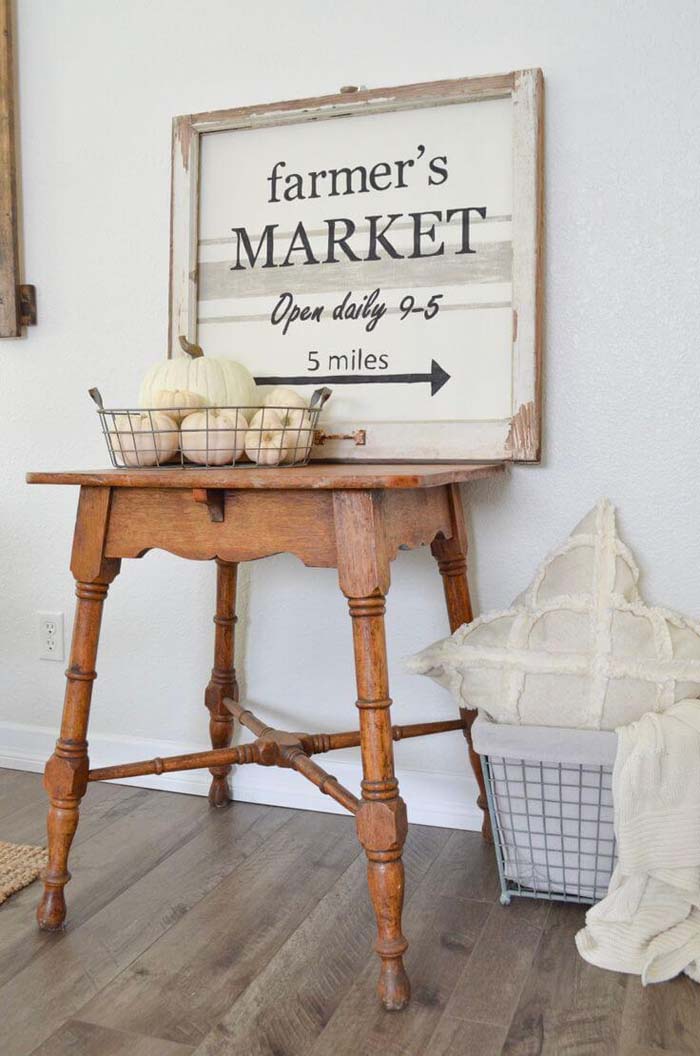 Some of the farmhouse signs are capable of just adding some fun vibes to the atmosphere. The link below gives instructions on how to make this sign yourself.
7. Farmhouse Inspired Wood Signs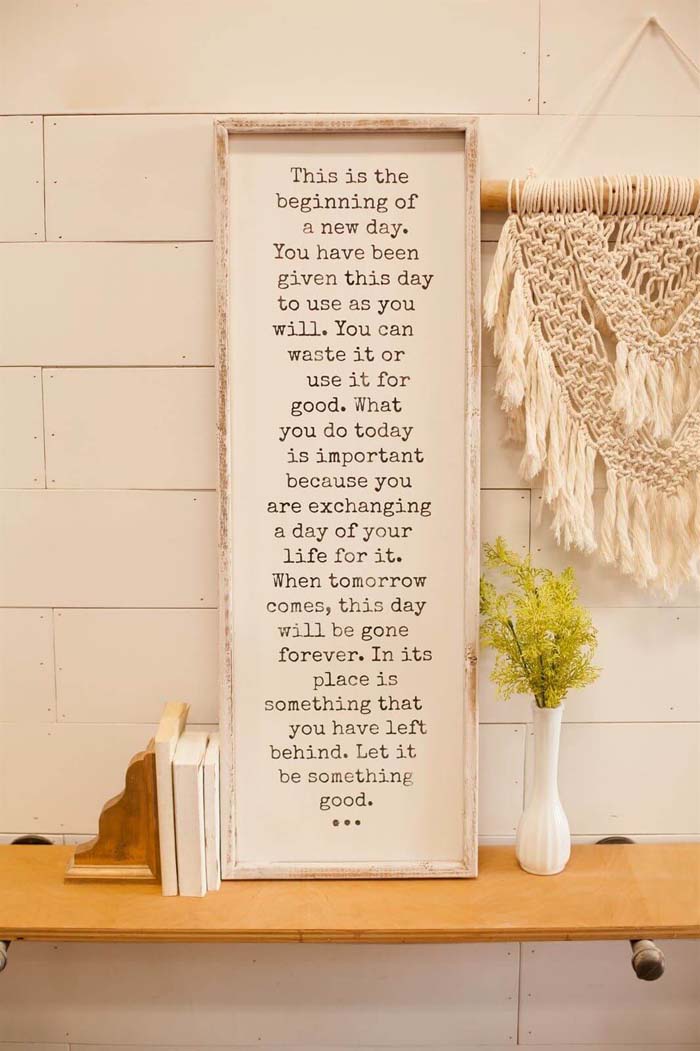 If you like the statement of this sign, you can easily make it. Type the text using a font similar to the ancient one on the photo.
Print it and frame it with a wooden frame. To give it a more rustic look, distress in random areas.
via Jane
8. Farmhouse Kitchen Decor Set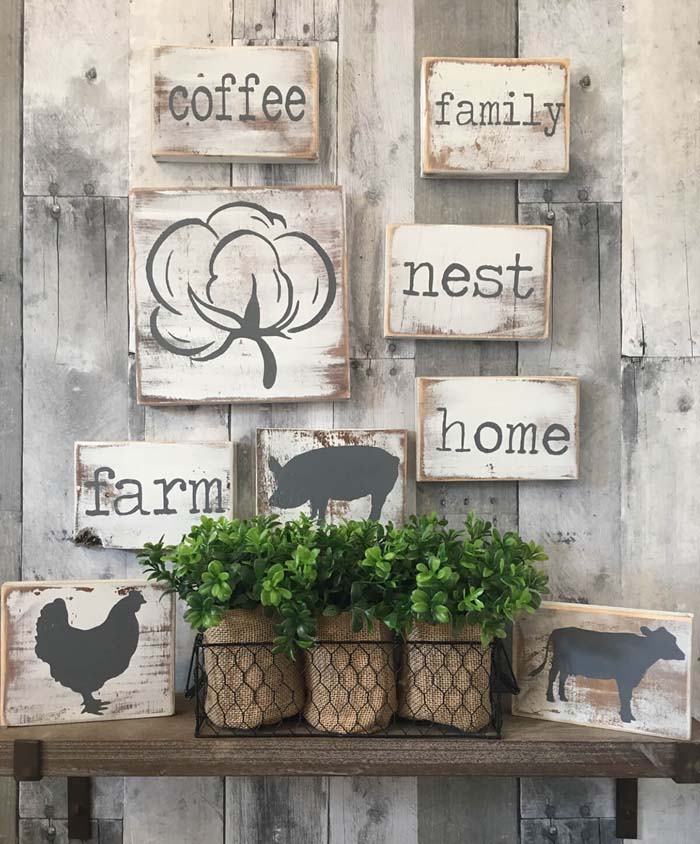 This set of signs is suitable for kitchen decor. Made of real wood, the hand-painted images and words attract the attention to farmhouse values which find their place even in the modern world.
9. Farmhouse Tiered Tray Cutting Board Sign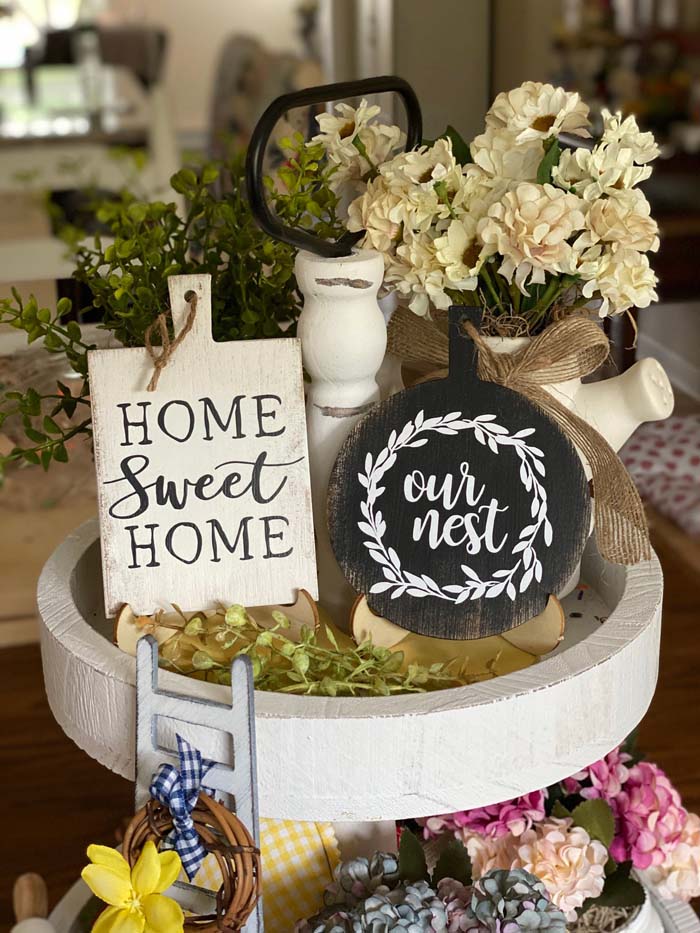 These little signs are perfect for a tiered tray, riser, or any spot in your home that needs a happy farmhouse touch! They can be ordered distressed in white or black.
10. "Gather" Sign on Weathered Wood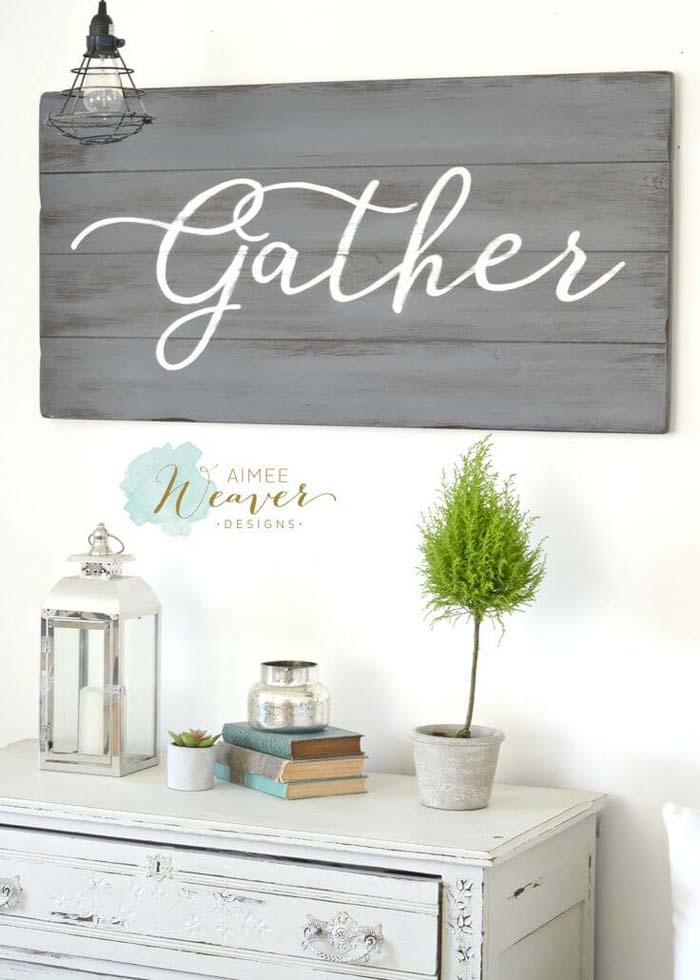 Turn the place into a home with a meaningful decoration. This farmhouse-inspired one will become a focal point with a great statement.
If you want to make it yourself, prepare a weathered wood surface like few pallet beams, print out the letters and paint in suitable color.
11. Gather Vintage Sign Canvas Wall Art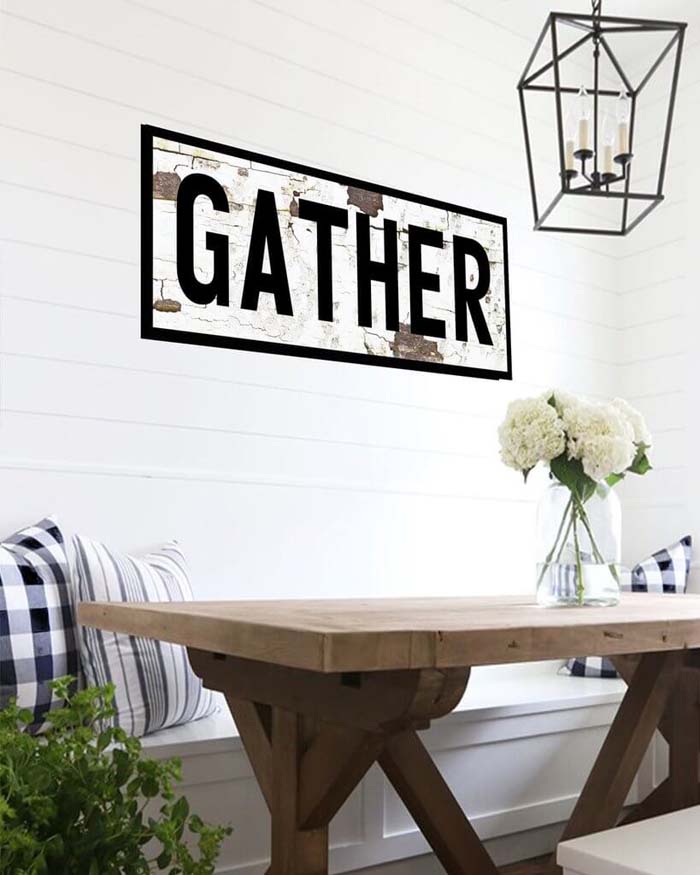 There are alternative materials than wood that can also imitate the rustic effect. This vintage sign is made on canvas and thus weighs less than the wood.
It will be an admired piece of decor for any dining room and for decoration of special occasions like weddings and birthdays.
via Walls Of Wisdom
12. Home Sign with Wreath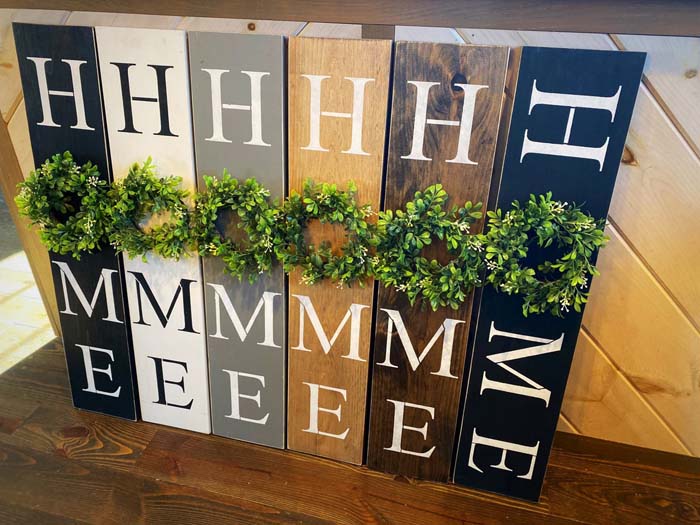 The small wreath used as an "O" on this sign, makes it suitable for a porch decoration.
Along with color options, you can choose whether you would like to see the inscription horizontally or vertically on the beam.
13. House Shaped Sign with Sweet Saying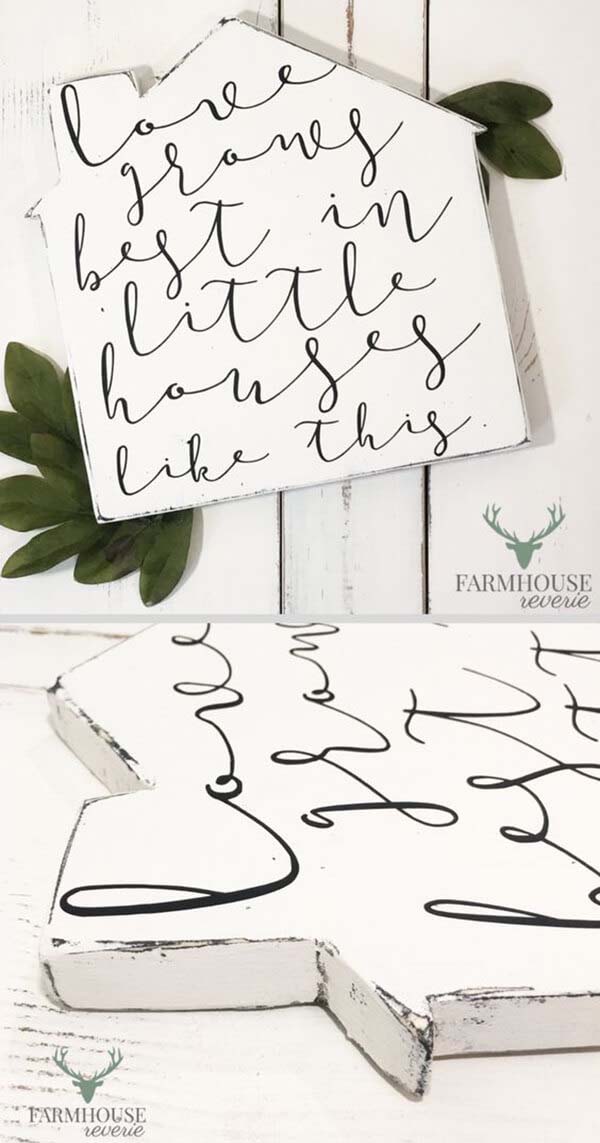 A statement related to the home can become even more striking if it is placed onto a sign in the shape of a house.
If you happen to find a wood piece in this shape, just paint it over and write a meaningful thought on it.
14. Initial Letter Sign with Leaf Circle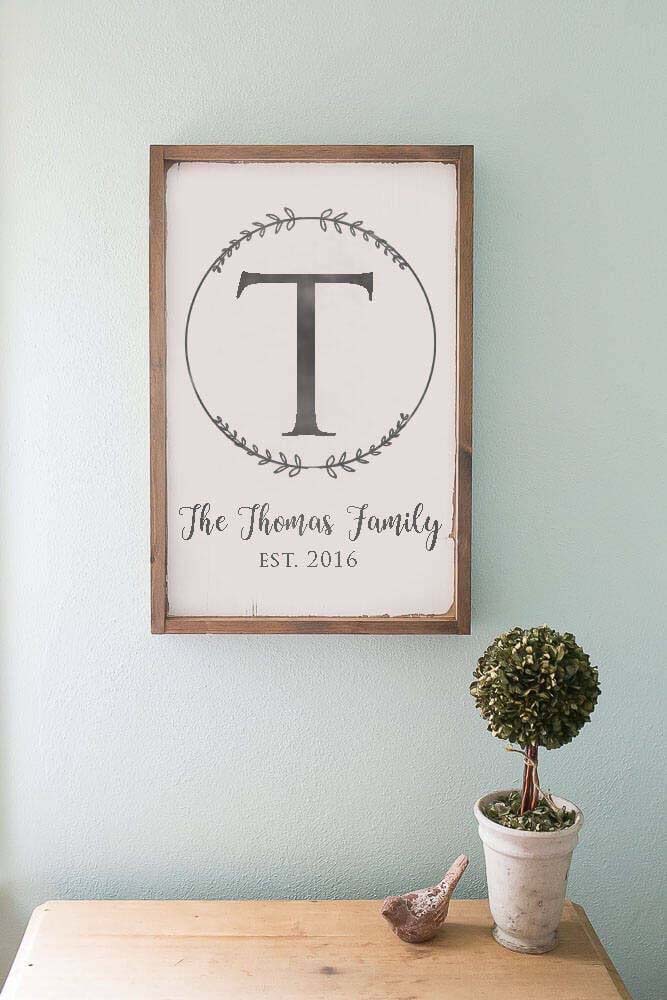 This personalized sign will match any home because of the whitewashed background and the dark walnut frame.
15. Its So Good To Be Home Sign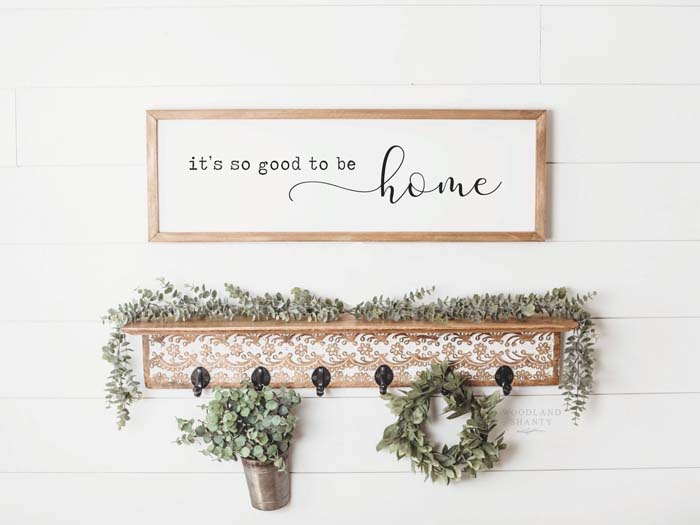 This handmade item can beautify a wall indoors or outdoors. Emphasizing the word "home", it will scream out which the most desired place is.
16. Latitude and Longitude Sign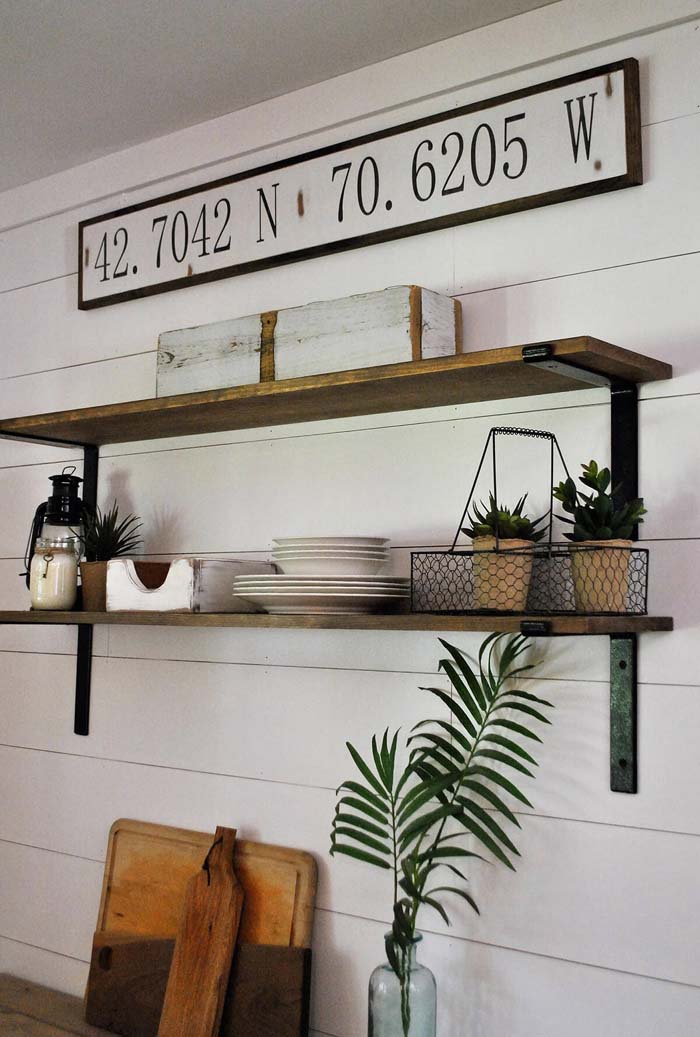 Farmhouse signs can be very intriguing and outstanding. This one is an excellent example of non-traditional art with meaning.
17. Laundry Co Farmhouse Sign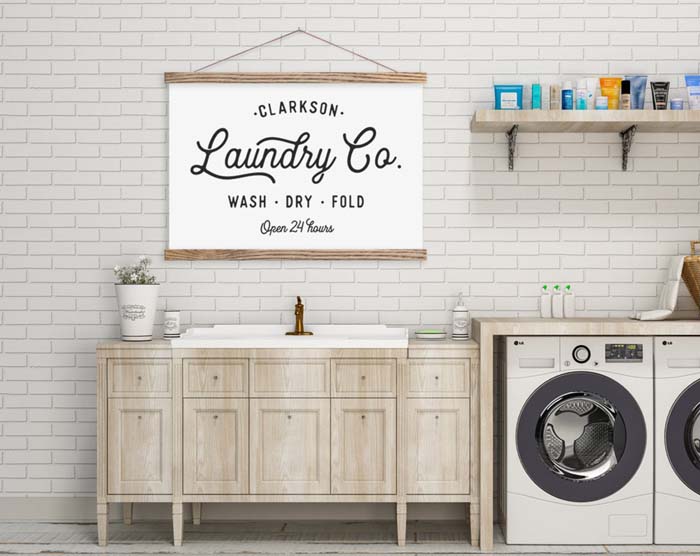 Depending on the inscription, farmhouse signs can be used in any room. The text of this one can be customized and thus be used as an interesting housewarming gift.
18. Laundry Sign Painted on Sliding Door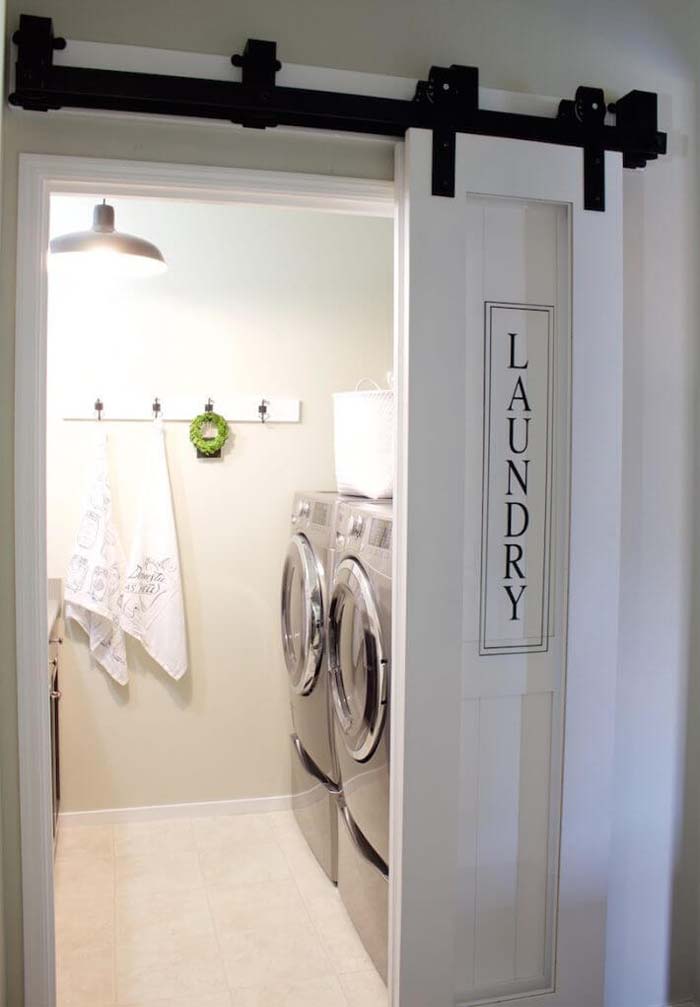 The signs have the ability to make a room special by stating their name or purpose.
A simple design like the one in the image will make the laundry a more appreciated area.
19. "Let's Stay Home" Sign for the Kitchen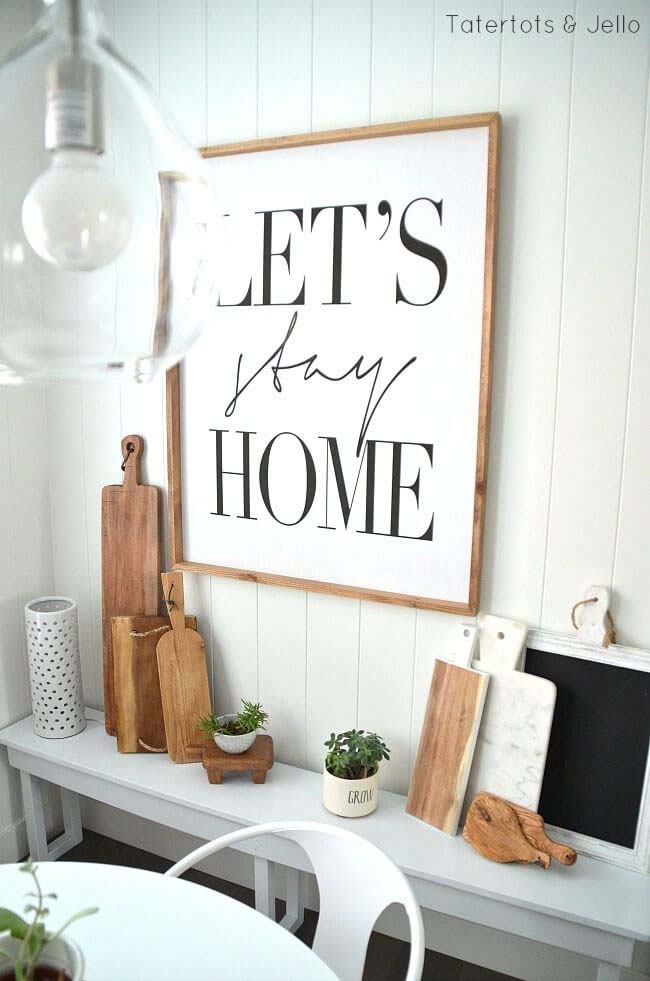 Is a gathering all around the table an important part of your family's day? If it is, mark it with a special sign affected by the farmhouse style.
20. Love You To The Moon And Back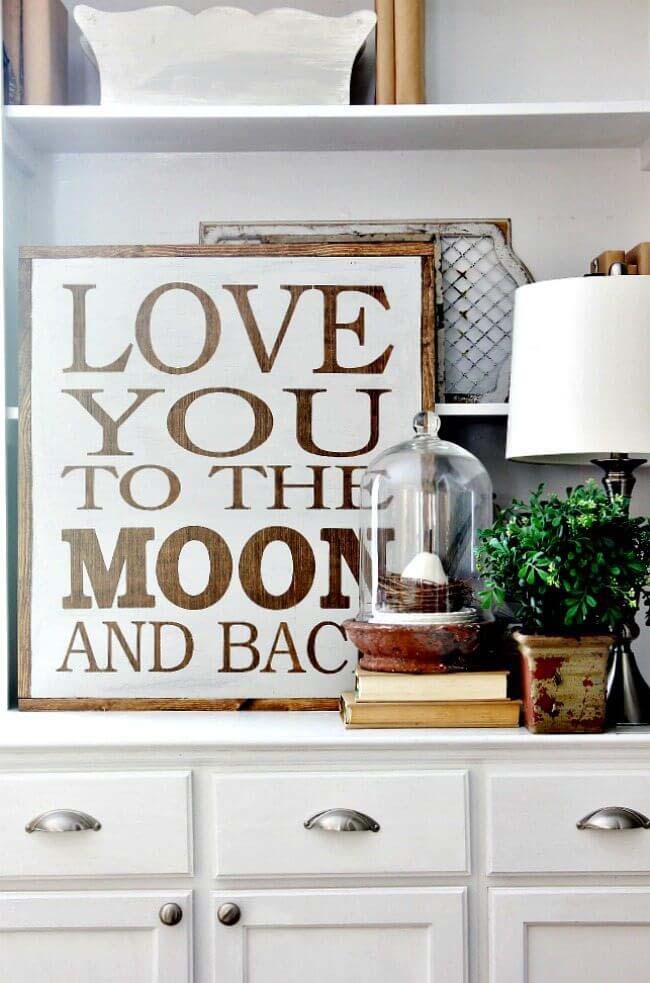 Making a personal gift will be appreciated even by a man. If his place incorporates touches of the farmhouse style, this love letter will find its deserved place.
21. Milk and Cream Sign For Reading Nook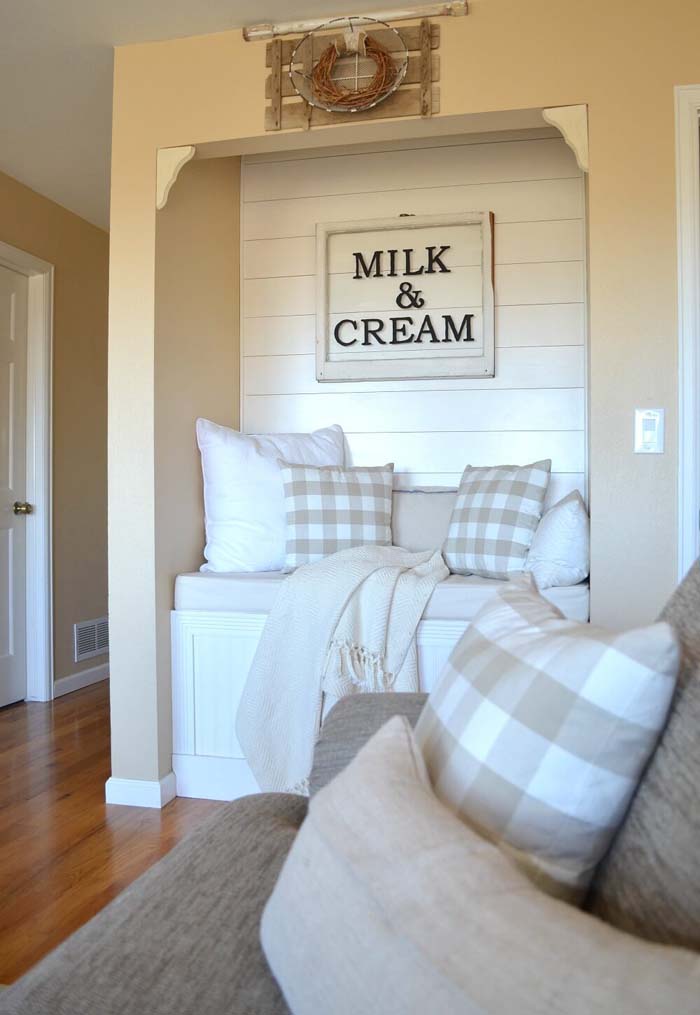 Mark the coziest corner of your home with a simple sign. The background on which the letters are written is glass.
The wooden frame has been repainted in white and distressed in one of the corners look like one with a story.
via Sarah Joy Blog
22. Modern Farmhouse Barnwood Sign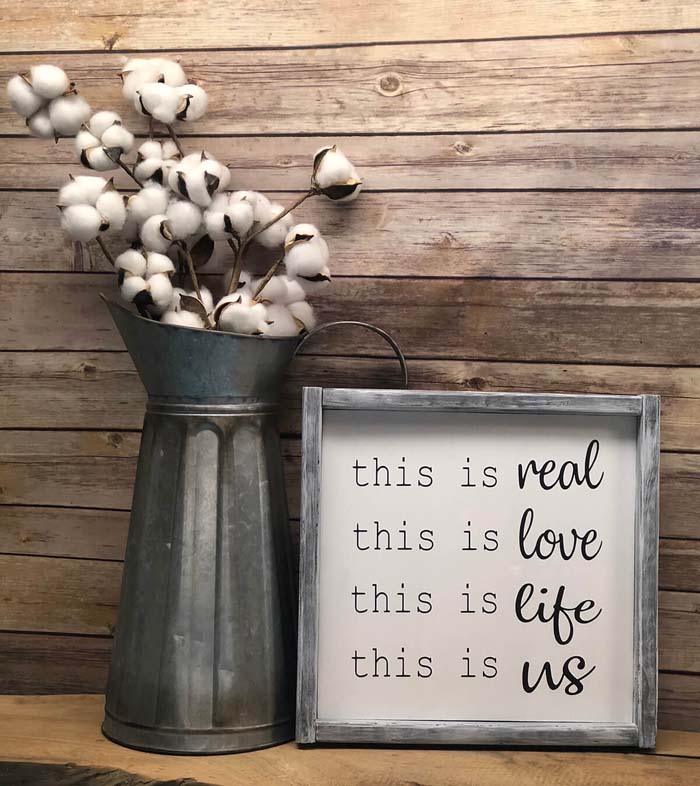 This beautiful farmhouse sign is handmade from a piece of real century-old barn wood. To give it a more aged look, it is painted and framed with a distressed gray frame.
23. Modern Farmhouse Sign Ideas with Sweet Sayings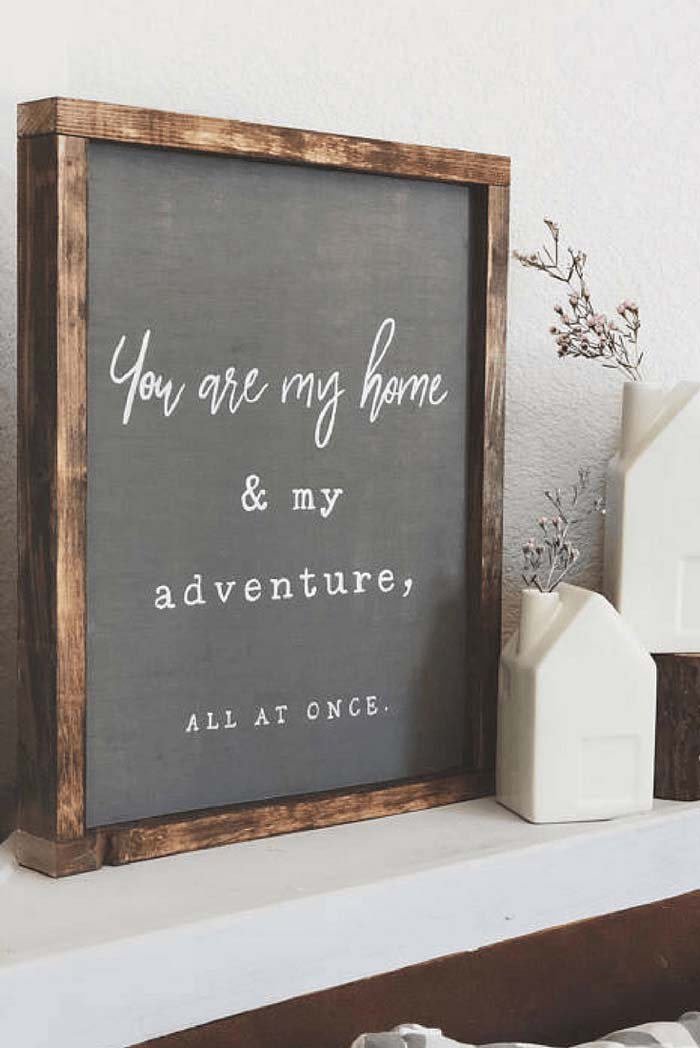 If you are wondering about the gift for your anniversary, don't be anymore. A large sign like this one can tell a short story or express the value of a person.
24. Modern Farmhouse Sign Ideas with Weathered Wood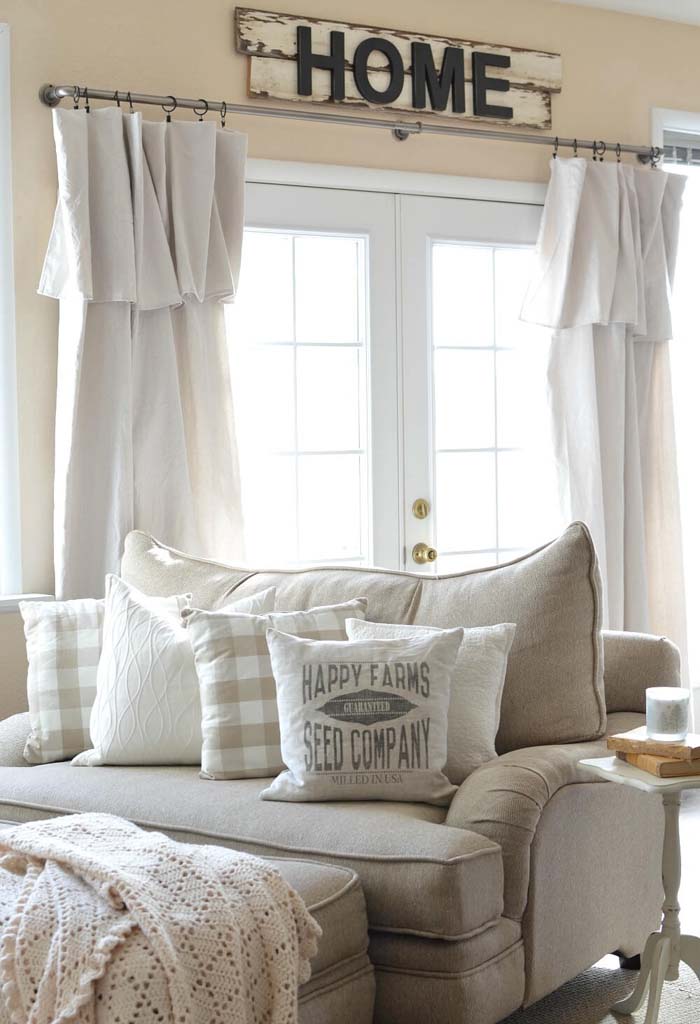 Any piece of weathered would presents a suitable surface for sign art. If you happen to have leftovers from past projects, quickly assemble two wide pieces.
Give them a whitewash and glue on the letters of a word you like.
via Sarah Joy Blog
25. Reclaimed Wood Family Sign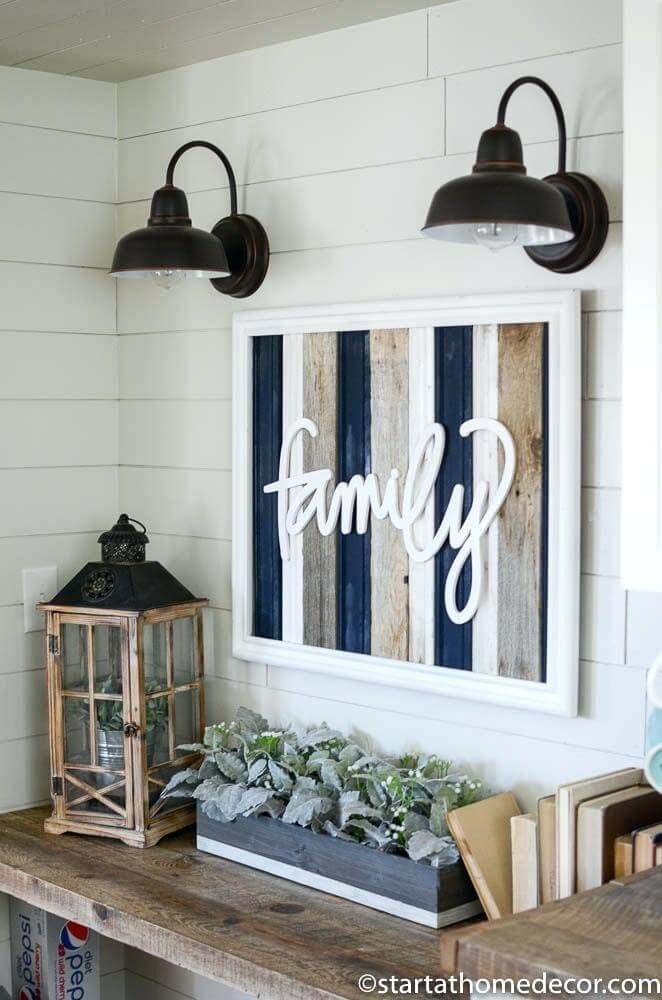 This interesting wood sign can be purchased in different colors and with preferred wording to match your interior and preferences.
26. Scripted Sign to Show Your Love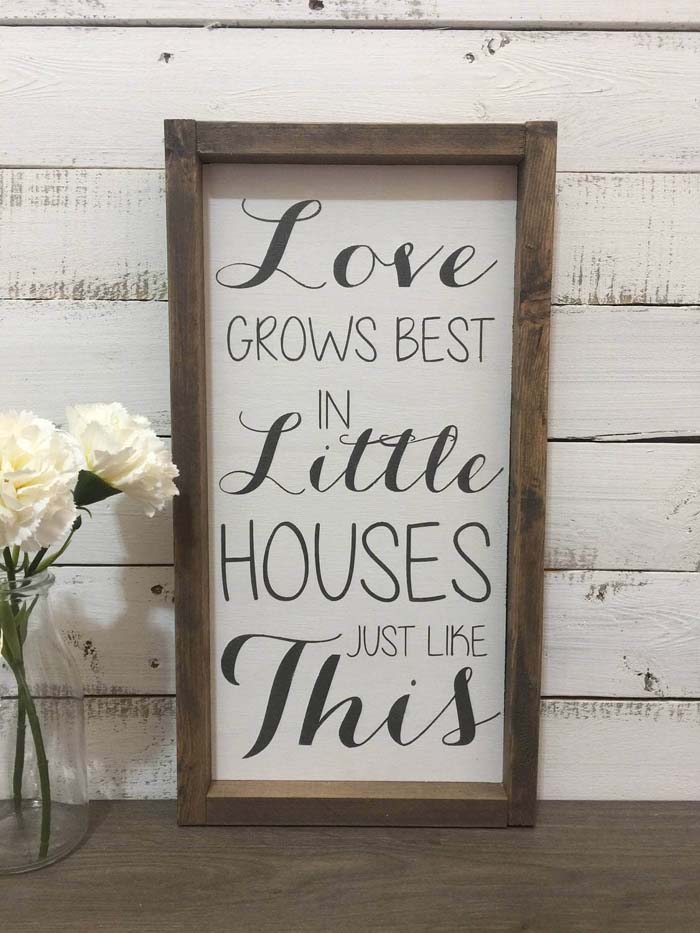 The play of fonts and letter sizes makes this relatively small sign very notable.
27. Shadow Box "Love" Sign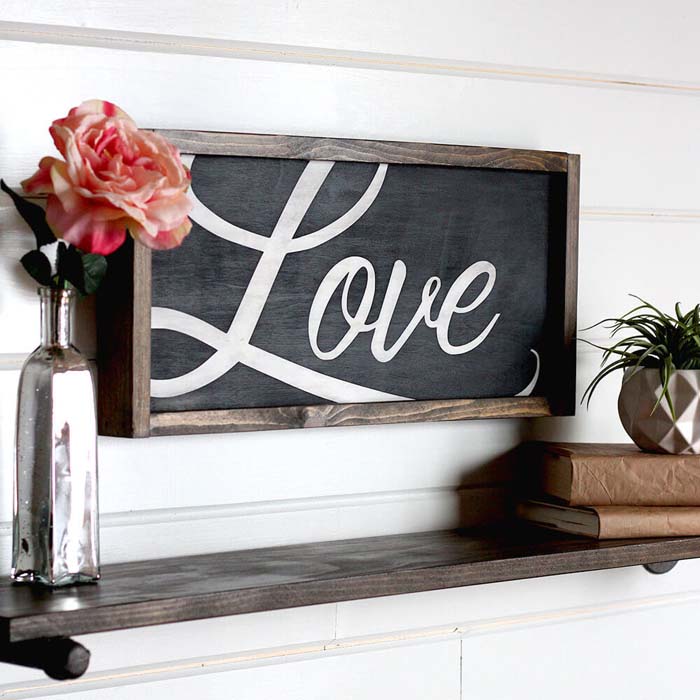 The use of shadow boxes becomes more popular these days and this is because of the depth they add.
Along with their standard use for small recreations of places, you can use them also as vintage signs.
28. Simple Upper Case Farmhouse Sign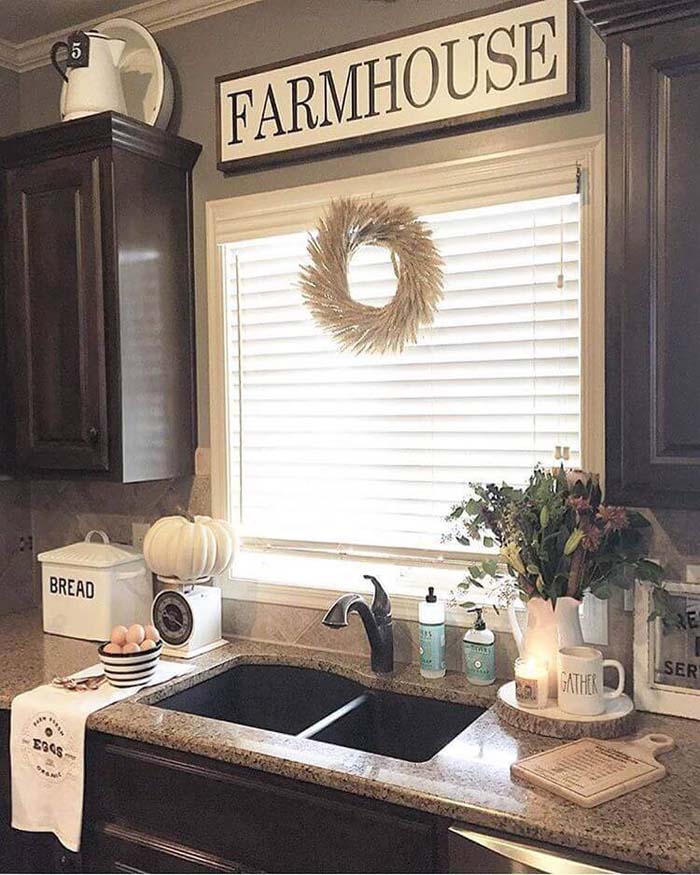 The kitchen seems to be the room that most easily incorporates farmhouse accents.
This is an example of how quickly the decorative value of the place can be enhanced only with a sign.
29. Three Part Bathroom Sign with Twine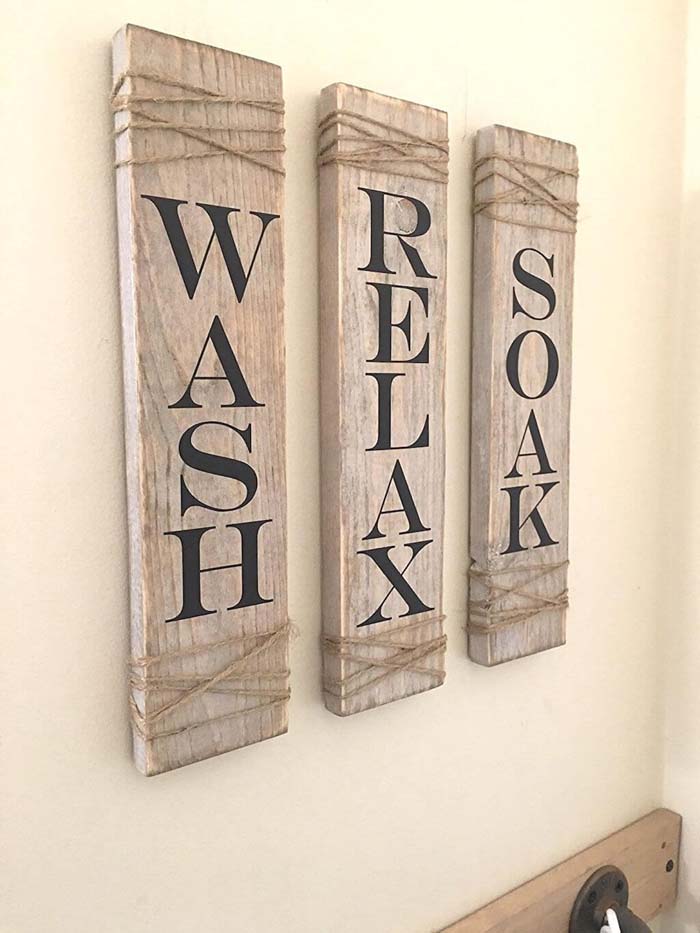 Finding a suitable art for the bathroom is a difficult task. Luckily, the farmhouse signs instantly find their place in this room because of their natural look and ability to make the atmosphere cozier.
30. Vertical "Gather" Sign for the Kitchen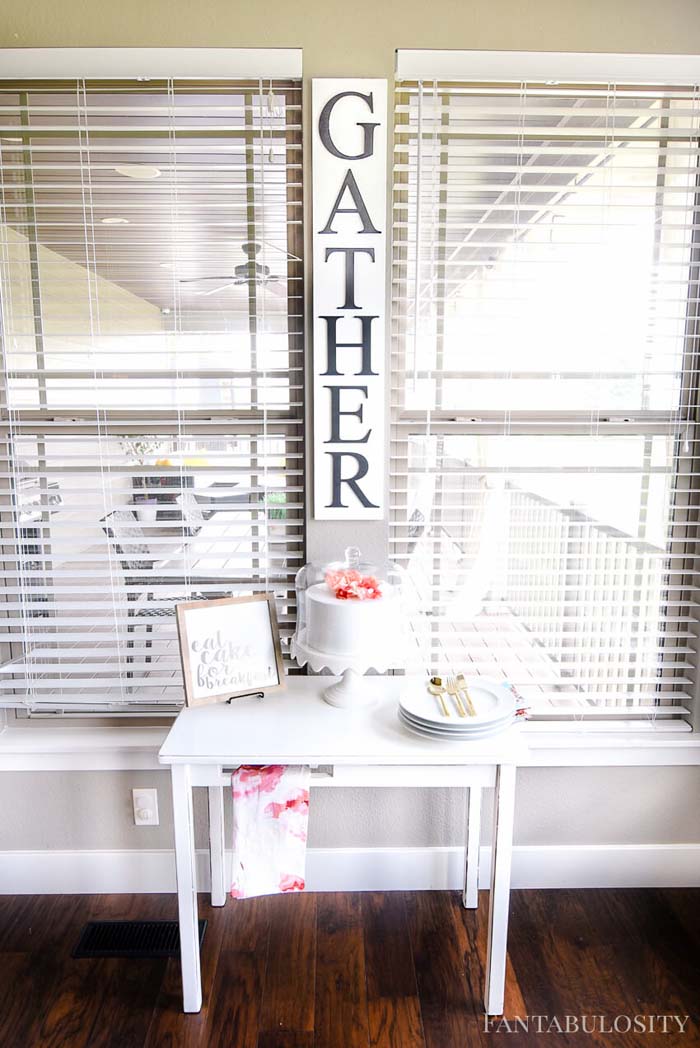 Mark the place where the family gathers most often with a simple but influential sign. The surface can be wooden, plastic or plexiglass. It will be easiest to paint the letters down.
In case the background doesn't allow it, cut letters from craft foil.
via Fantabulosity