You might be of an age where you remember saving your pocket money or from your first job and the excitement you felt when you had acquired enough to buy another record.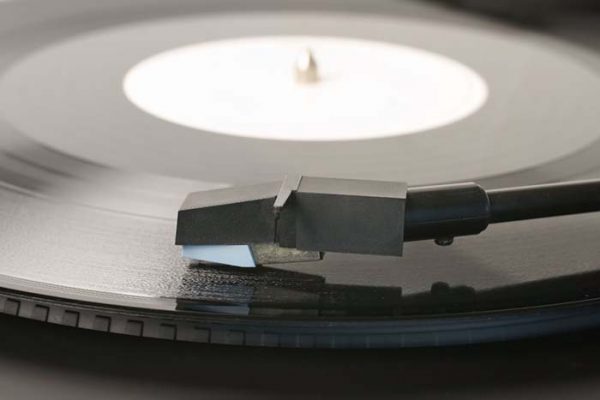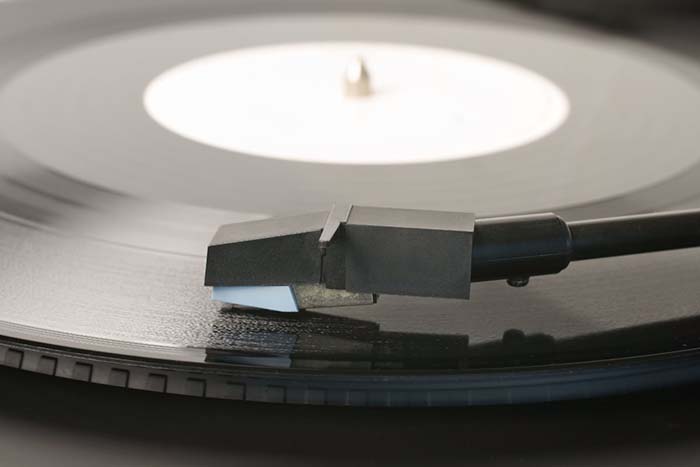 It was so much fun to head into town with your hard earned savings and make the long awaited purchase of the newest album in your collection.
Then rushing home and slipping it out of the cover, the smell of the newly printed vinyl. 
Then meticulously avoiding putting any finger prints on the album as you lowered it carefully onto the turntable and steadying your hand, taking the needle arm from its rest and oh so carefully placing the needle at the beginning of the first track. 
I remember the crackling sound of the needle hitting the vinyl before any music began and that moment of waiting, waiting and then the first notes bursting from the speakers – what an amazing experience! 
It gives me goose bumps when I recall the thrill of playing each and every album in my collection for the very first time.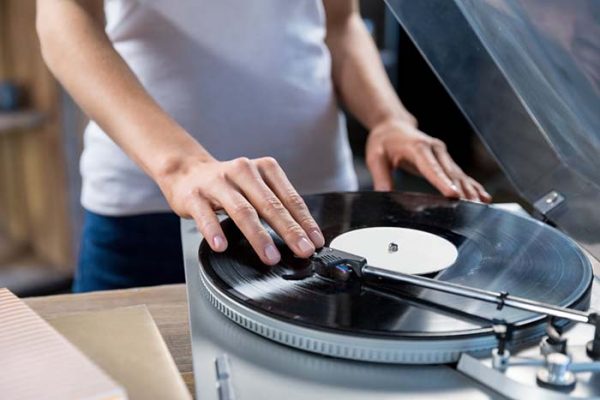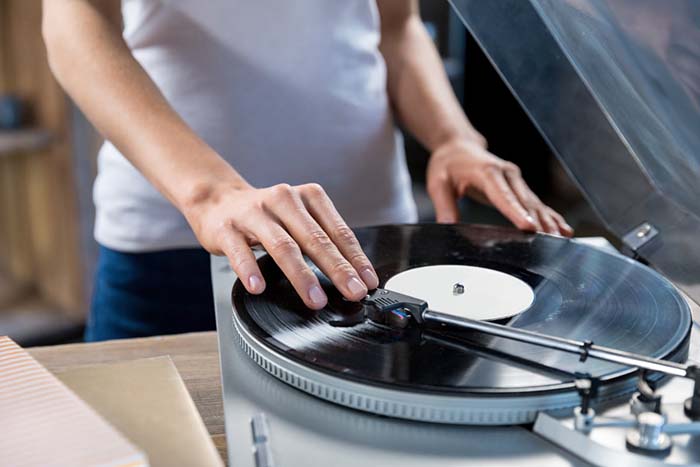 And now we can do it all again, young or old – everyone can enjoy this!  Vinyl records sales have steadily increased to close to 17million in the US in 2018. 
With the resurgence of record sales and the availability of technology we thought may well have disappeared; you can now enjoy playing your own collection , which you built over many years or you may be a teenager yourself now and just starting your collection of albums produced with the latest music.  
It seems that the record player has taken another turn in history and is causing music lovers to become ecstatic with the ability to experience that wonderful ritual, whether an old dap hand or with the wonder of the first timer. 
The record player is definitely back and it's making quite an impact in the living rooms and bedrooms all over the world.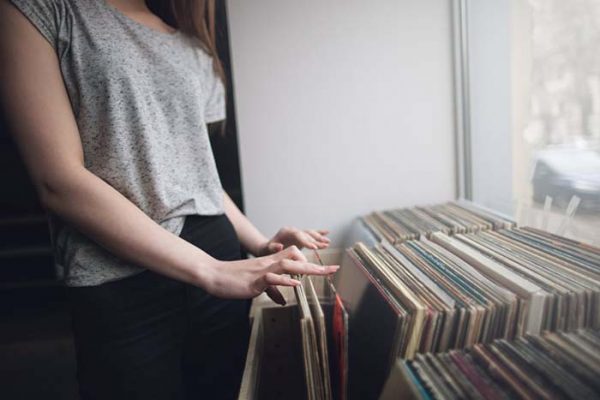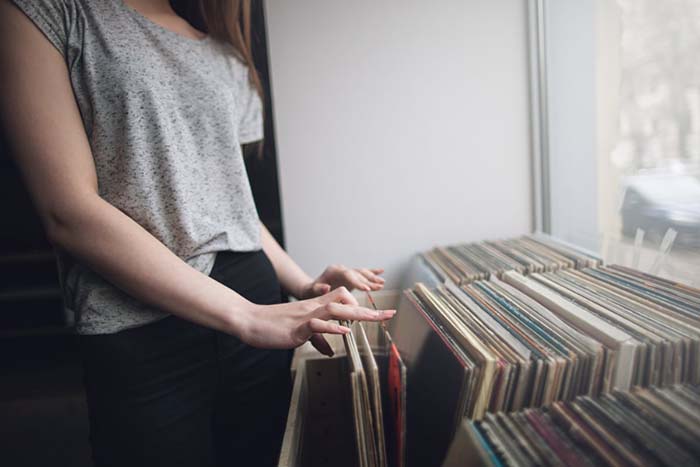 The thing about a record player is that it is such a tactile, sensory experience. 
It offers so much more than the bland counterpart of digitally streamed music.  And these days record players can be matched to any style of decor and to suit the oldies or teenagers. 
There are retro models in blue and lavender cases, classic oak look wooden entertainment cabinets which look more in keeping with the gramophone style; or sleek, sexy, slim turntables, no fuss, just pure turntable. 
You can choose a style for solely practical reasons or you can make them a feature in the room. 
There are styles to choose for teen's bedrooms, your living room or for outdoor entertaining – whatever your particular taste and style. 
You can also choose a system which comprises of the turntable and the ability to stream music, with Bluetooth capability and more.  
This is a great option if you don't have a lot of room for individual pieces but want the flexibility to choose.
With so many differing styles available, it can be a challenge to make a decision.
So our best advice is to consider which room your record player is for and what else is in the room, what sort of other furnishings and decor are in the room. 
Choose something that will sit comfortably with those items and decide whether you want it to be portable or not. 
And don't be afraid to let your record player make a statement of its own in the room.  It's a record player after all; a talking point and something you and others will enjoy every time you use it. 
It is also important to research thoroughly and check out which are the leading brands. 
You want to be sure that what you are paying for is good quality and value for money. 
Bundled models can add value while also combining multi functionality to your sound system. 
Look for deals with good customer service and advice; and warranty or return / exchange options in case there is a problem. 
Vinyl is making a huge comeback in the music industry with many young bands opting to release limited edition LPs (Long Play vinyl albums) to give their brand an authentic edge.
So there really is no better time to get yourself up to speed with what is available in the market place. 
What is that you say? 
You already have a record player?  
Well no matter, these wonderful music machines make a fabulous gift for everyone to enjoy – perfect for a 21st or 50th birthday – in fact any birthday and any other occasion.