As the end of the outbreak is nowhere near yet, we still have enough time on our hands for fun, in-house activities. Besides painting, sewing and redecorating there is also puzzle games.
Some love reading books, some—watching movies they never had time for before, and then there are the jigsaw puzzle fans.
They are always ready to get their hands on the biggest, the most difficult puzzles that take days ( or even weeks ) to do.
For these people, we'd like to recommend the most difficult jigsaw puzzle we've seen yet — this entirely clear jigsaw puzzle.
Get ready for the ultimate challenge, because this one is not going to be an easy one.
You can get one: HERE
How Does It Look?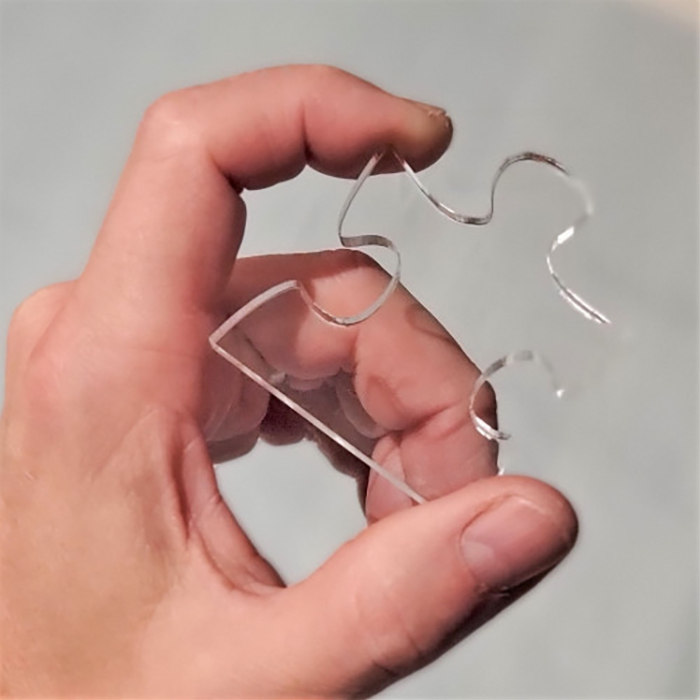 For those always on the look for a brain-melting challenge, these entirely clear puzzle pieces should be a piece of cake.
Currently available on Etsy from the seller LittleFlowerPotShop, the jigsaw puzzle seems to be really entertaining for a lot of people who've already bought it.
"I only have 2 pieces together so far, but I'm loving this! Such a great idea and so well made. Great seller! I'm buying more as gifts," says a person who already tried the jigsaw puzzle.
You Can Choose From 3 Different Difficulty Levels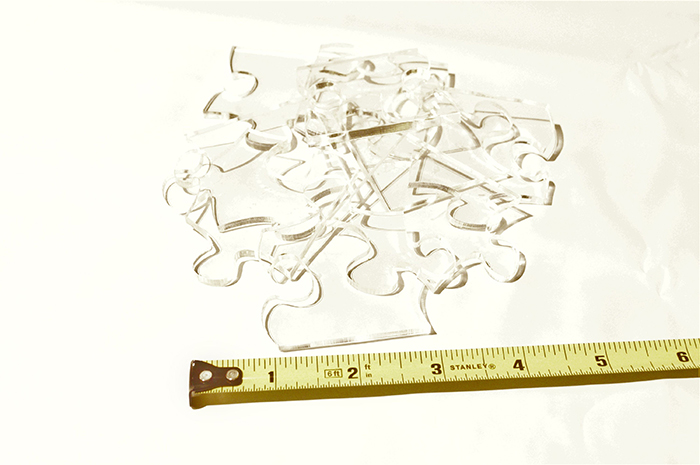 Based on the level of difficulty, there are 4 variations of the jigsaw puzzle available with the easiest one consisting of nine pieces.
The moderate puzzle has 25 pieces, the hard one—49, and the most difficult one (also known as impossibly difficult) is made of 144 tiny acrylic pieces.
All Pieces Are Made From Clear Cast Acrylic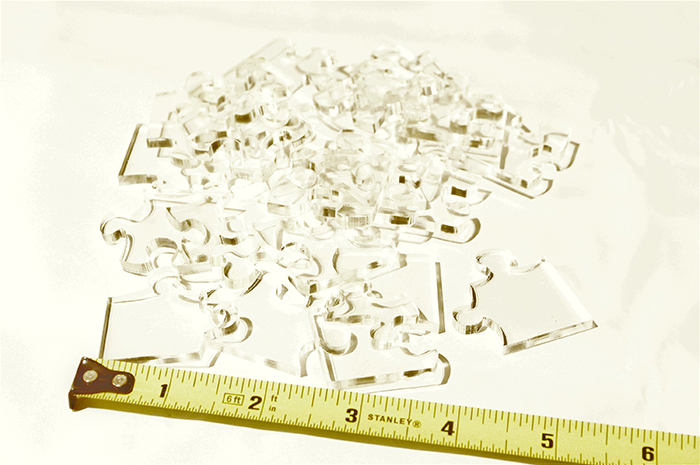 The pieces of the easiest option are sized approx. 2″ and, as the seller writes, it takes about 5 minutes to solve it.
In contrast, the pieces of the most difficult 144-piece puzzle are approximately 1/2″, while the seller writes that it takes "DAYS of fun assembling."
Price Is Really Good at $17
The Etsy seller is based in California, United States and shipping takes approximately 4 weeks.
Here Is What People Are Saying About It

That makes my day!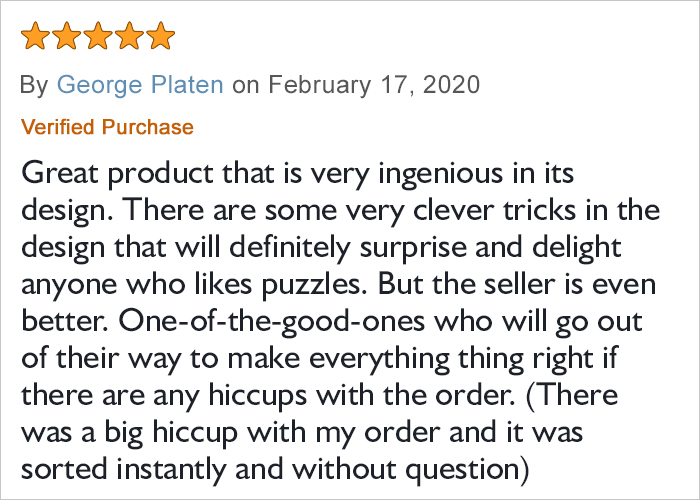 We can totally agree with this one.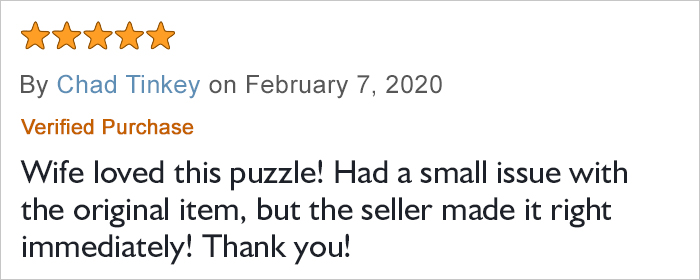 You can make a great gift to someone who is in love with jigsaw puzzles.

It's suitable for all ages.

Ready for a challenge?

Definitely!
Check the availability: HERE