If you are looking for an insurance scheme to protect your business and your home then you should look into Property and Casualty Insurance schemes. In simple words, casualty insurance protects you by covering losses that result from direct accidents whereas property insurance covers losses that result from events such as theft. The biggest asset that you possess is your own home, and it is only natural for you to want to protect it.
Simultaneous Research
In most cases, you will find that both Property and Casualty insurance are actually umbrella terms which include various types and forms of insurance. For instance, homeowners insurance, renters insurance, auto insurance and powersports insurance are all types of property and casualty products.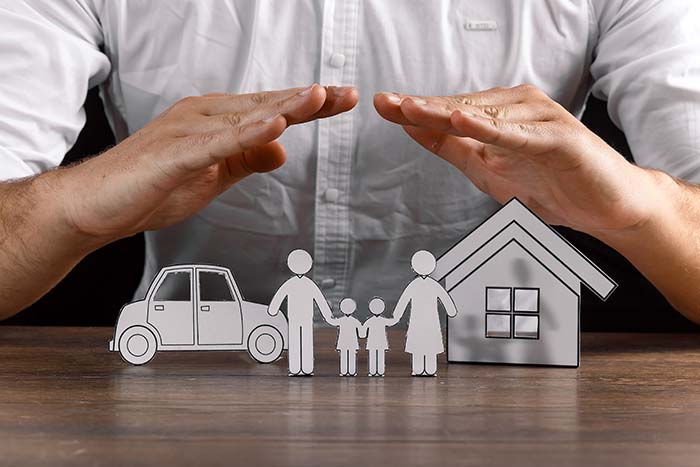 Researching simultaneously is one of the most important things you need to do if you're learning about the different insurance policies. For example, if you're looking into renters insurance you might also want to check out insurance requirements for rental equipment  Perhaps, if you are thinking about getting homeowners insurance, you should definitely look into mortgage insurance policies alongside.
In case of a flood, fire or any sort of accident you will require maximum help you can get from your insurance and it is common to find loopholes in them. So we suggest you go through every detail of your insurance policies extremely carefully to ensure that you are safely covered.
Coverage Types
Two primary coverage types under property and casualty insurance are: property protection coverage and liability coverage. The damages to assets are covered by the Property insurance whereas Casualty insurance protects you from claims arising from liabilities. These types of insurance are economically significant and in most cases, they go hand in hand. For example, if we consider a homeowners insurance policy, Property and casualty insurance or P&C insurance will cover your belongings and/or a third party's expenses in case of an unforeseen accident occurring from the result of your negligence. If a guest(the third party) suffers an injury in your home, they may claim for insurance coverage from you, in that your case property and casualty insurance policy can cover their medical bills.

A lot of you may be wondering what exactly will be considered as an act of negligence on your part. Consider a scenario where you have been delaying repairing some broken stairs in your home and your guest(the third party) gets injured on these stairs, then the personal damage to the third party will be considered as a consequence of your negligence.

The losses relating to your home and belongings in the event of an accident is also covered by property and casualty insurance. It is only natural for you to want to start afresh while rearranging your home in case of an accident, in that case there are some things you should know before starting a home remodel to avoid future accidents.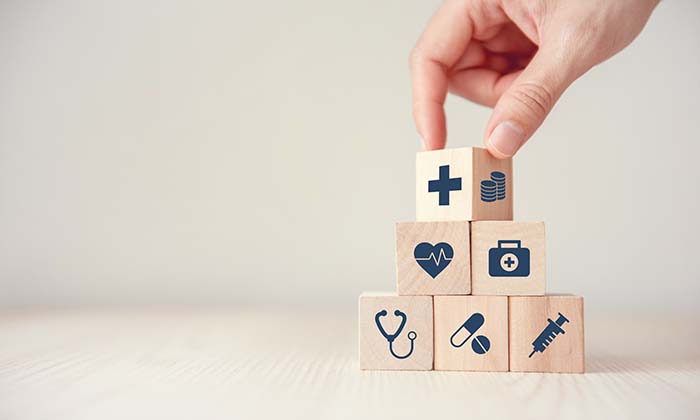 To understand the intricacies of property and casualty insurance even better, consider the following scenarios: An individual cannot perform their job after an injury sustained on your property or you are sued by a visitor/guest(third party)  after they were injured in your home. In both cases, property and casualty insurance will help you avoid paying out of your own pockets for the individual's lost wages or medical bills, to the extent of your policy limits. Now, if your home is vandalized by a thief who tried to break in or your home is damaged by a weather condition, your property and casualty insurance policy will cover the costs of the damage.


Types of Property and Casualty Insurance
There are primarily three different types of property and casualty insurance:
Vehicle Insurance– it goes without saying that if you are in business with vehicles, then this type of insurance coverage is an absolute necessity. Vehicle insurance can cover personal injuries, property damage, bodily injury liability, collision and uninsured motorist coverage, but most of it depends on the nature of your policy.


Flood Insurance– it is important for you to consider all sorts of unforeseen circumstances, to ensure that your business is safely covered. Flood Insurance is essential to recover from a natural disaster which can cause damages of a really high magnitude. This type of insurance will help you with the costs of the building as well as everything inside of it.


Liability Insurance: General Liability covers any injuries that occur on your property, professional liability covers mistakes that are made on your job and product liability will help you protect your business against lawsuits.
We hope this article was helpful, property and casualty insurance is a smart investment that can help you and your family in the event of an accident, so we suggest you look into it.