What's the best place to relax? Beach, woods…no, there is no other place like home!
So when you come home you need to be sure it's a relaxation oasis for you and your senses.

But creating a calming space is not only having comfortable furniture and a quiet place, it's more than that!
Tip: Check for FREE how much it will cost you to paint a room in your area HERE
If you have chosen some vivid, bold and sharp colors for your wall, it won't help much with lowering the stress.
That's why we have selected 12 calming paint color ideas to help with anxiety and nervousness.
1. Blue-Green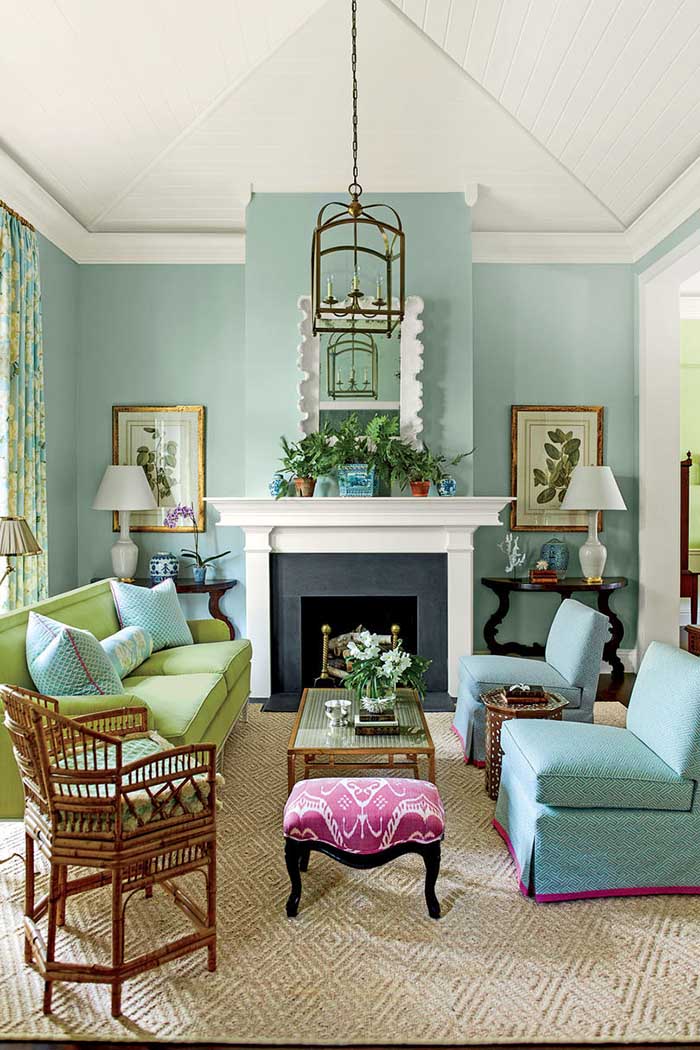 Photo: Credit
Can you feel the serenity of this living room? Light blue and pale green can match together very well.
Even if you add some bold colors as an accent like the ottoman here, it's still very calming room.
2. Beige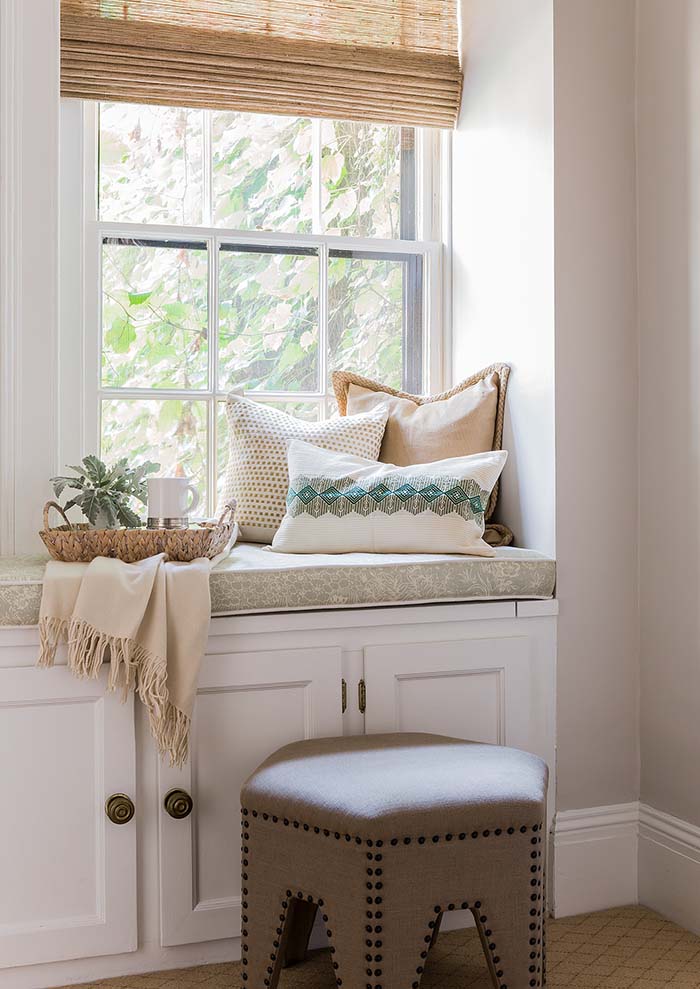 Photo: Credit
Beige color is recognized as a cozy and welcoming color. All the soft shades of brown can work really well.
Add some neutrally colored pillows and furniture and you'll have a place to sit and relax all day long. Reading nooks could be your escape from real world.
3. Mauve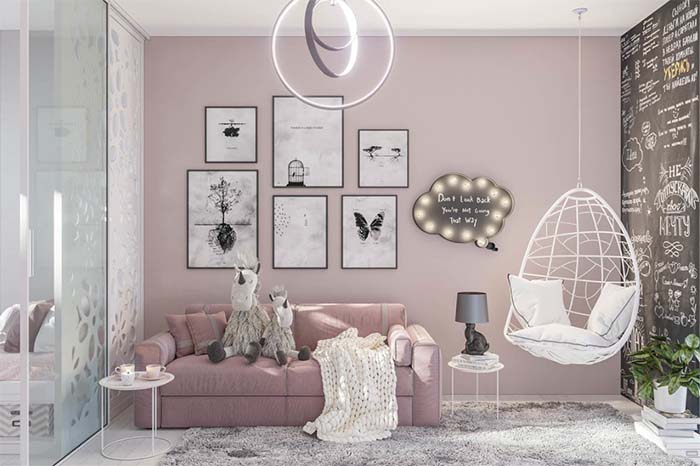 Mauve color is very soothing. It's a soft mix of gray and purple.
Not too purple, not too gray – just right!
It's a perfect color for dining room or living room.
4. Deep Blue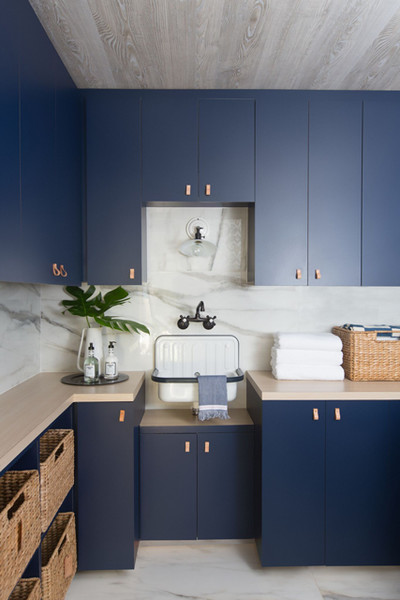 Photo: Credit
Some people consider blue as too vibrant to be calming, but if you choose the right shade, it could work, as in the example above.
On the other side blue paint color is one of the most popular colors for this year, so you can add a trendy touch to your walls or kitchen cabinets.
5. Coral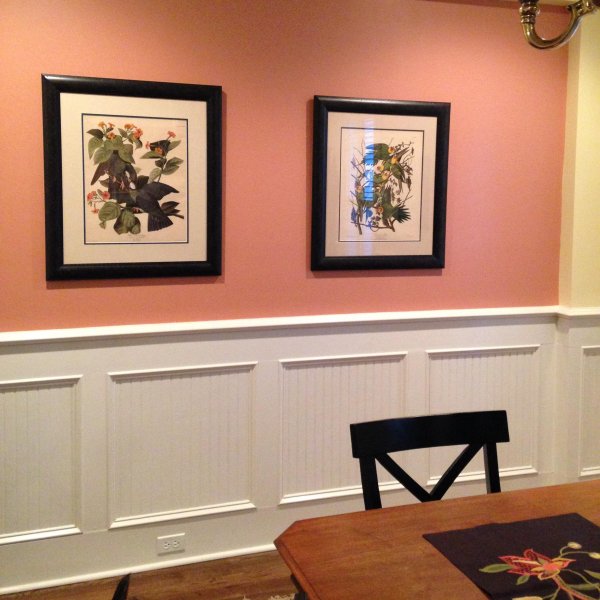 Photo: Credit
If you like more feminine colors like pink, opt for coral paint color.
You can combine it with cooler tones or insert black accents. It also goes well with orange,red and yellow.
6. Blue Gray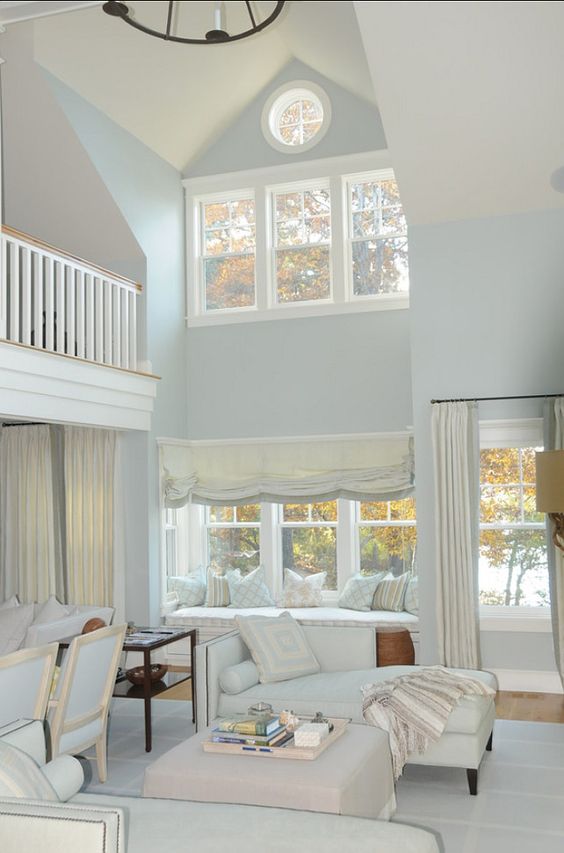 This cloudy shade creates very soothing atmosphere. It's very light and could really lower your stress level.
You won't get your eyes tired even if you stare at wall for hours.
7. Pale Lilac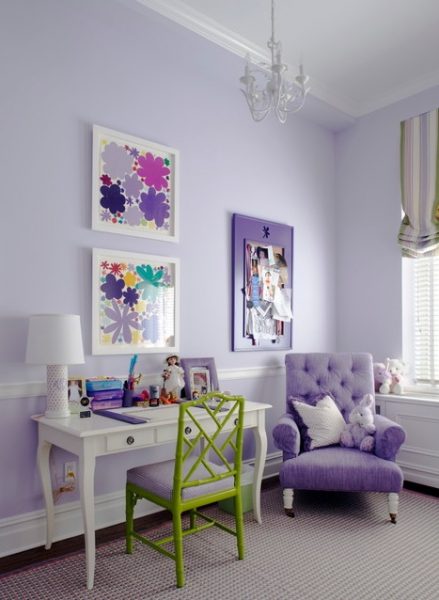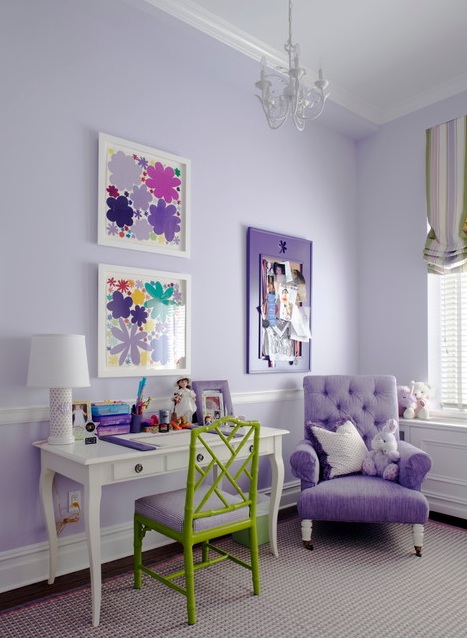 Photo: Credit
Choose purple with gray undertones so it doesn't look so bold and vibrant.
Nursery room could be a great place to experiment with lilac.
8. Gray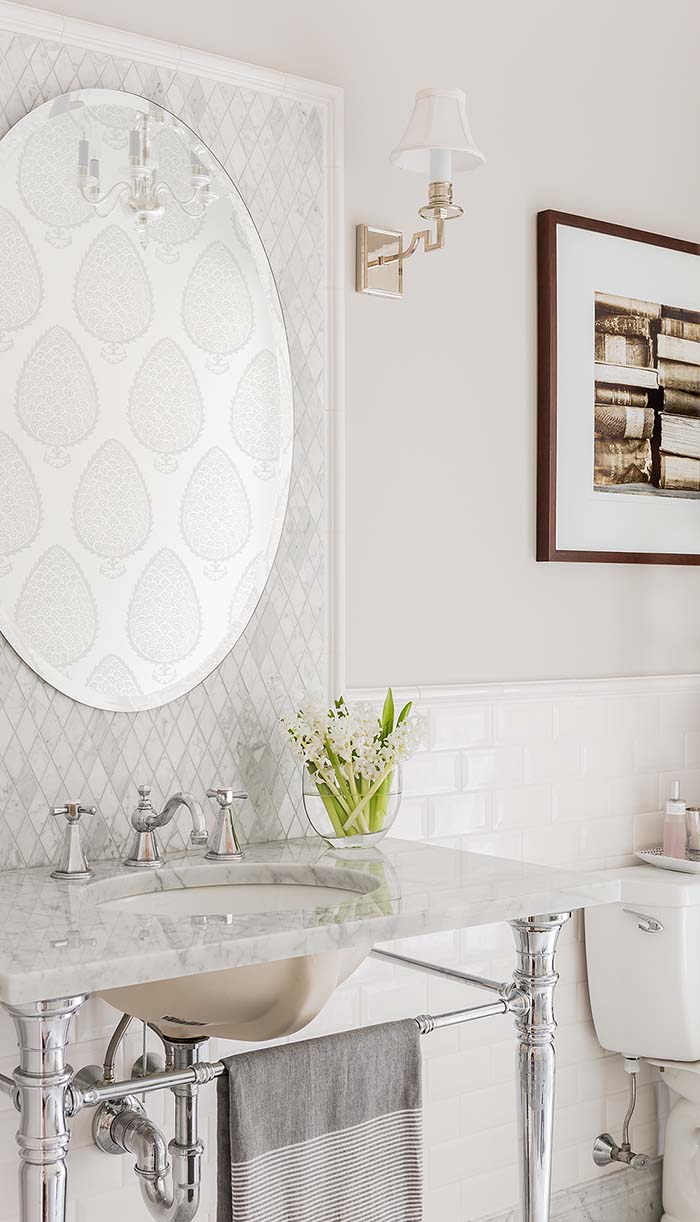 Photo: Credit
If you think gray is boring, think again! Despite the fact it is one of the most neutral colors it could be well matched with almost any other color.
You can choose gray with brown undertones so that it's not so cold looking.
Perfect color for if you would like to achieve a state of tranquility.
9. Sage Green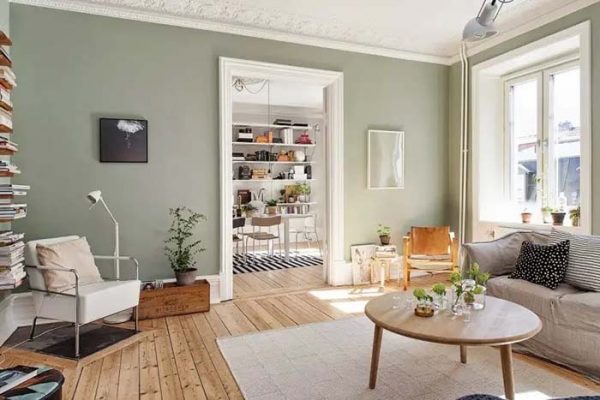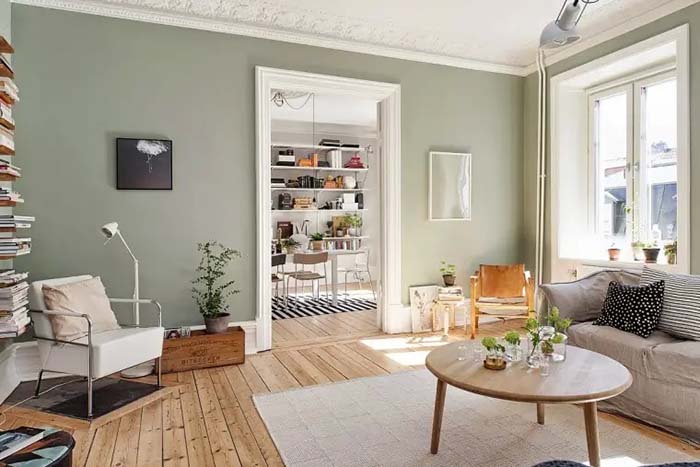 Photo: Credit
According to Pinterest this is the new neutral color everyone is obsessed with. It's not a surprise people are looking for soothing colors like this one.
Searches for soft, serene green are exploding and this is the color that everyone is looking for – desaturated, grayed out and almost chalk-like, or matte, in finish.
10. Off White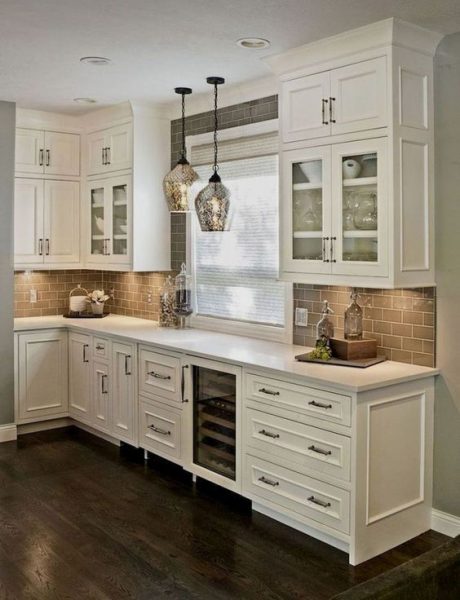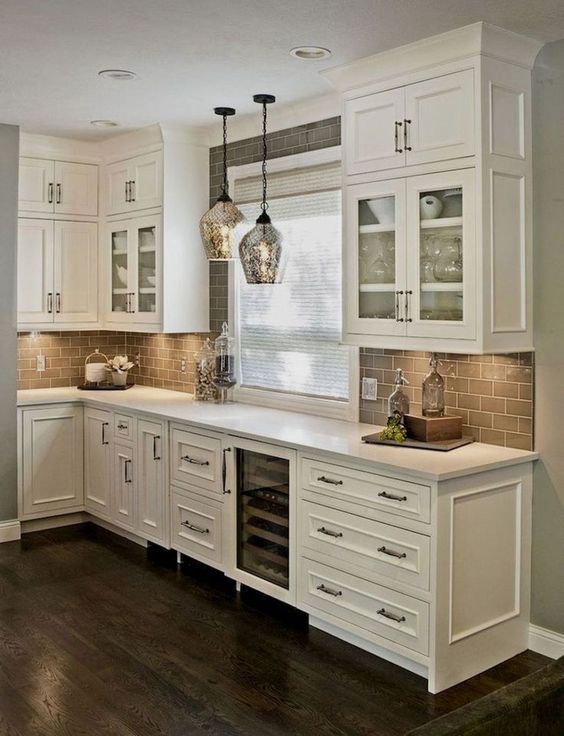 Pure or snow white could be too bright for your eyes and will get you tired if you have to stay in the kitchen for longer periods.
The solution is to get cream white or antique white kitchen cabinets so that you will soften the reflecting light.
11. Misty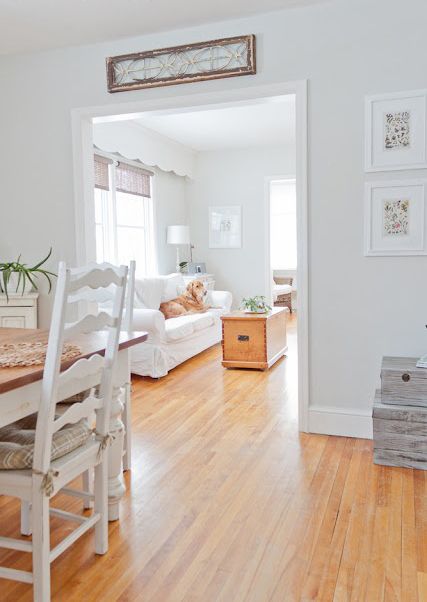 Misty gray by Sherwin Williams is another gray option that could be used for areas that you need to make more serene.
It could be very well combined with warm colored floor.
12. Sea Blue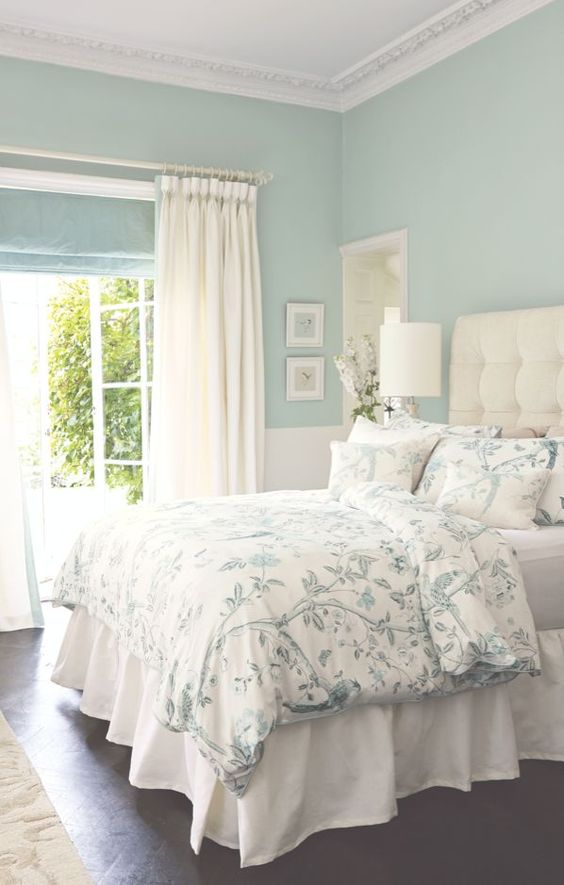 There is something very soothing and relaxing in the ocean, right?
That's why sea blue is preferred color for bedrooms with neutral color palette.
Goes well with cream tones.