Have you ever wondered what you can do with old tires?
Well, first thing that comes to my mind is building flower beds or planters, but there is something even more creative and beautiful.

Can you guess what it is? Well, what about making a mini pond?
Related: 20 Creative DIY Backyard Pond Ideas For Your Garden
It turns out that it's not that hard to build one. It's much easier than building an above ground pool for example.
A pond will dramatically change the look of your garden and make it much more lively and inviting.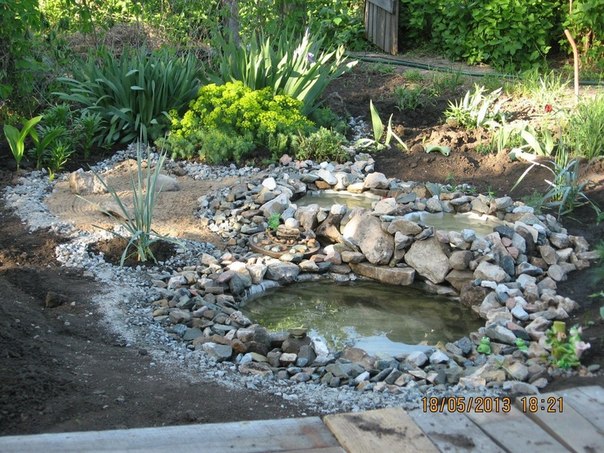 The sound of the running water is so soothing and relaxing that you wouldn't want to leave your garden.
So let's start with the materials you need:
Old Tractor or Car Tire
Rocks of Different Sizes ( or Pebbles )
Tarpaulin Like Material To Cover the Ensemble
Sand
Gravel
Water Pump ( Solar Powered )
Tools:
So let's follow the instructions to create the best mini pond ever.
Get some tires – car or tractor, it doesn't matter.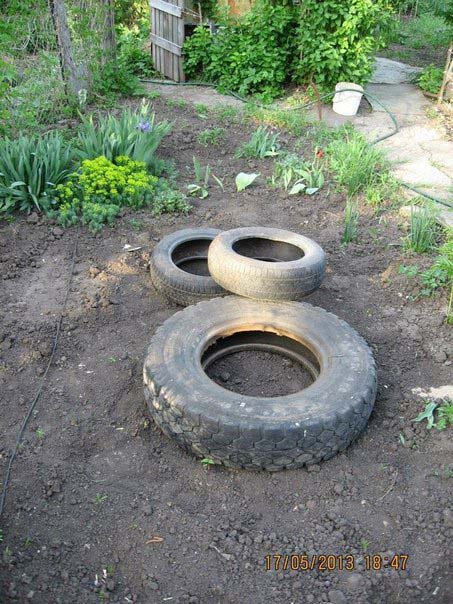 Plan ahead the exact location in your garden where the pond will be.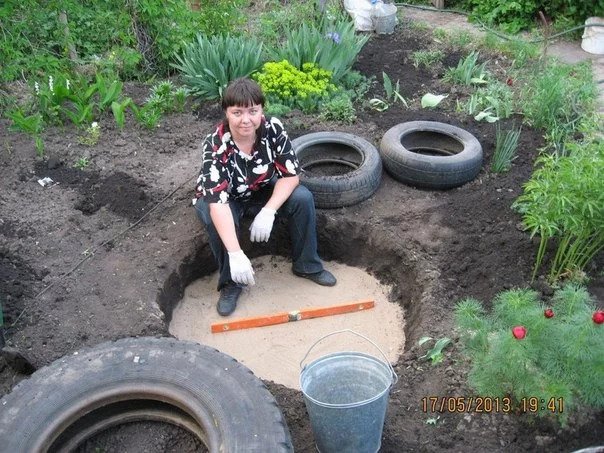 You must dig out the perfect sized hole for the tire. When finished with the digging, level the bottom ( you can use sand to make it even more smoother )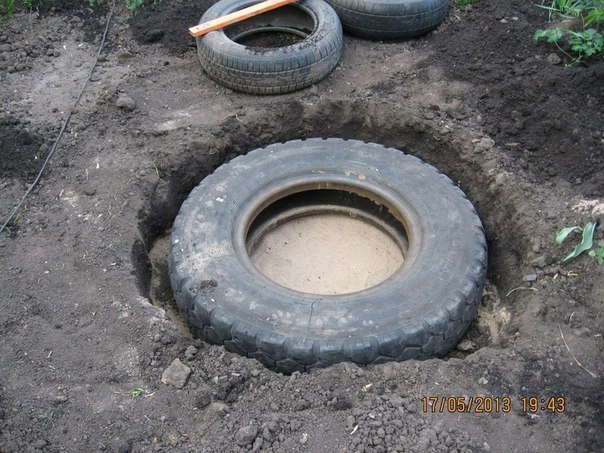 Put the tire in the hole and start cutting the inner part with a jig saw.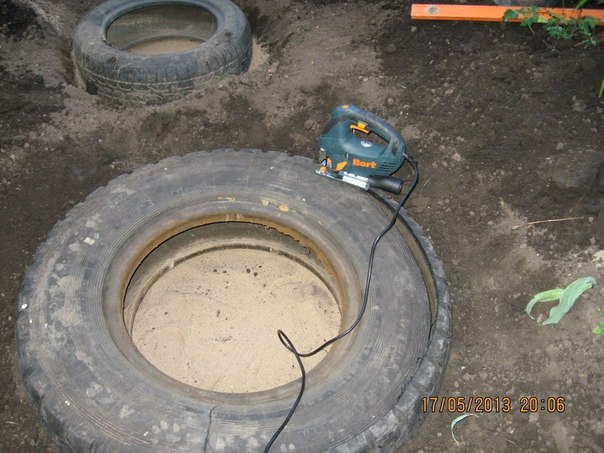 When you finish cutting you will have the following pond mould: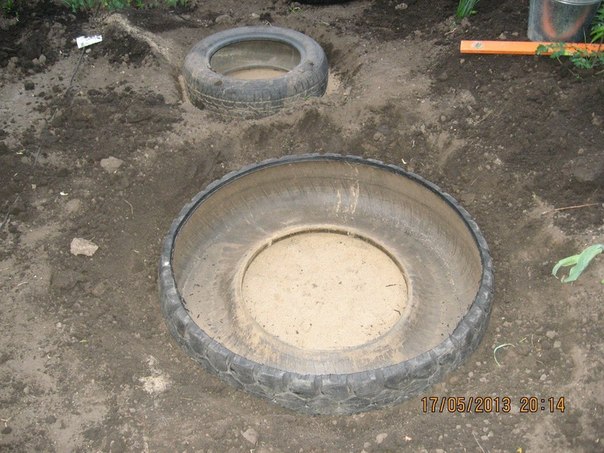 Repeat the same for all the tires that you would like to be part of the pond.
After all tires are properly cut, start covering them with water resistant material – thick nylon would be perfect.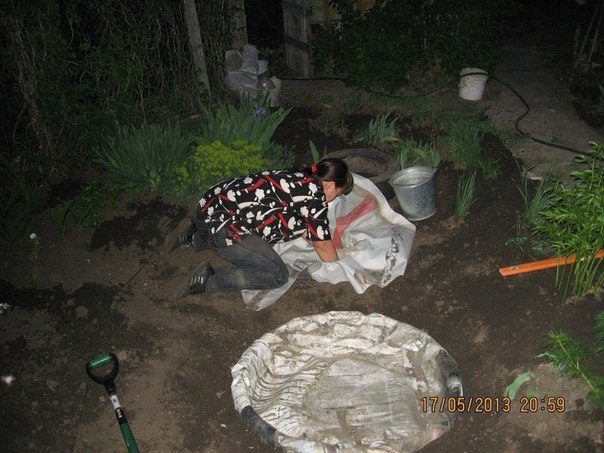 Start laying around some rocks and pebbles.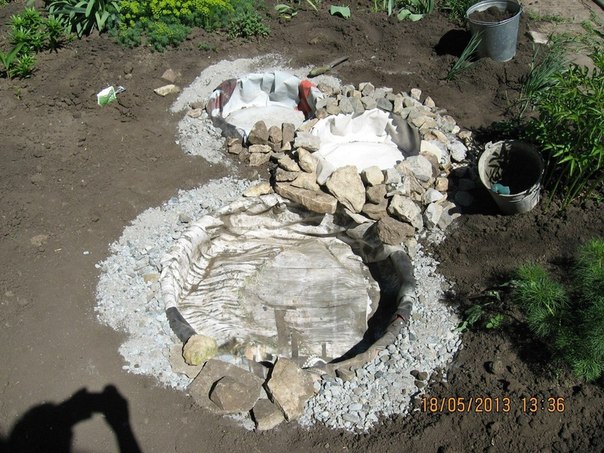 You can get creative and arrange the rocks as per your desire. You can use small ,medium or big pieces to make it more textured.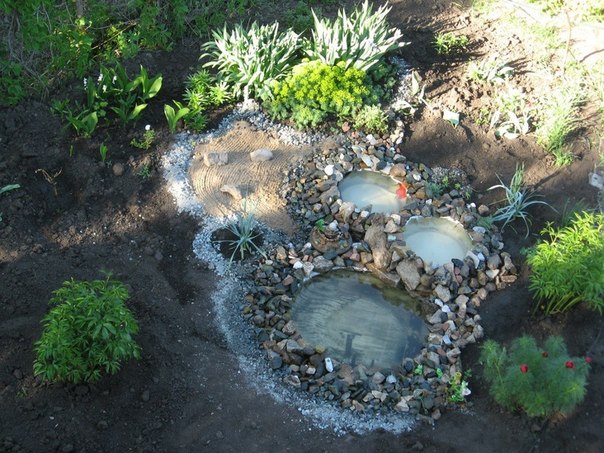 It's good to add a solar powered water pump to the pond to make it look more natural.
Plant some small flowers or succulents around the pond to blend it naturally in your garden.
Another great DIY project is the one below ( one big tractor tire ):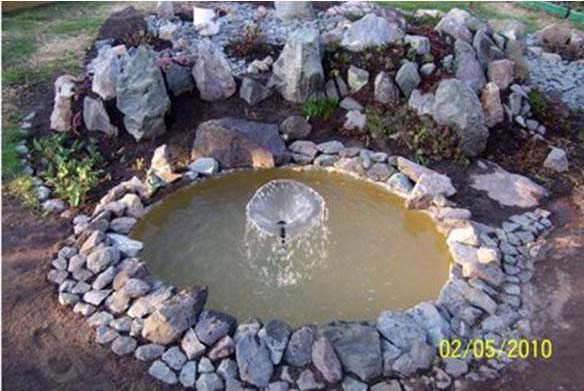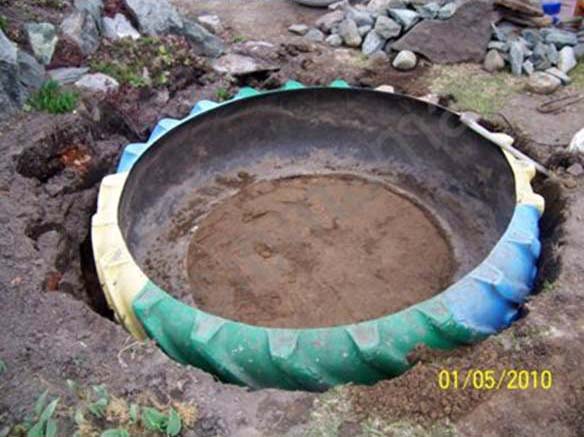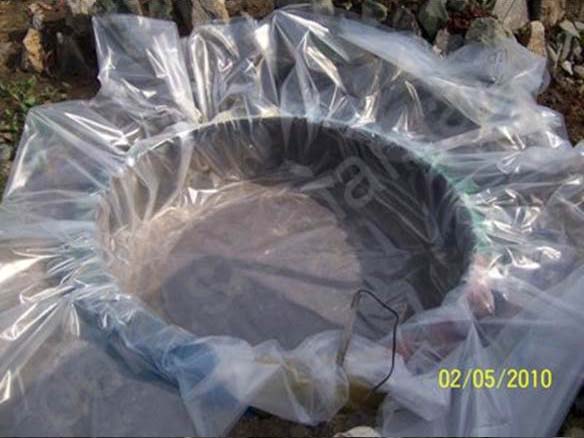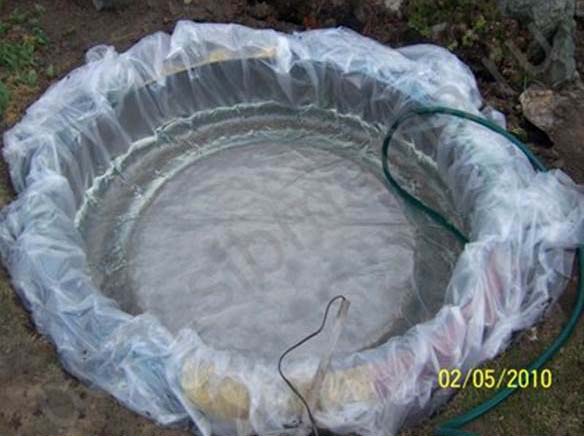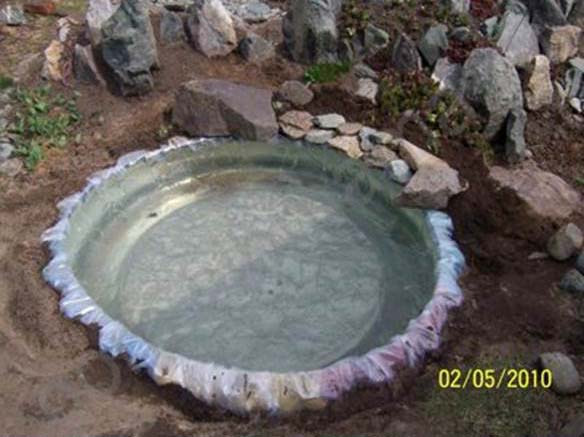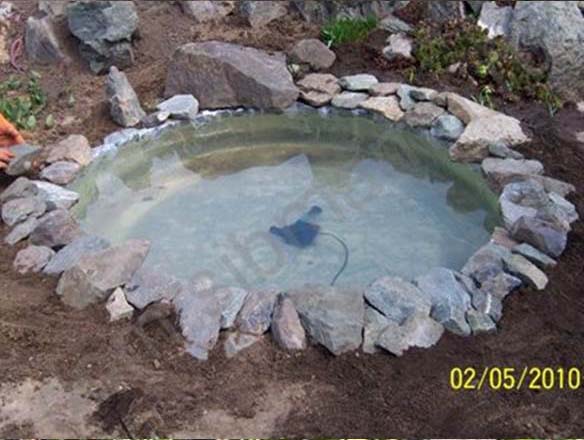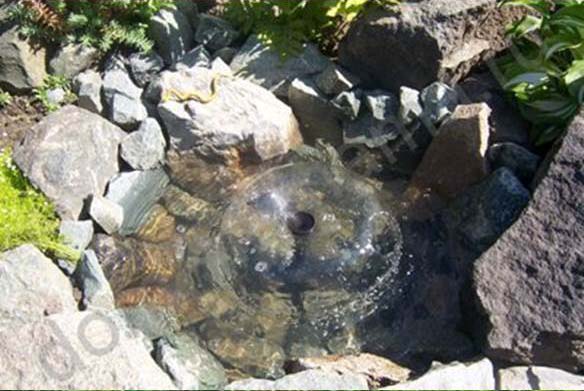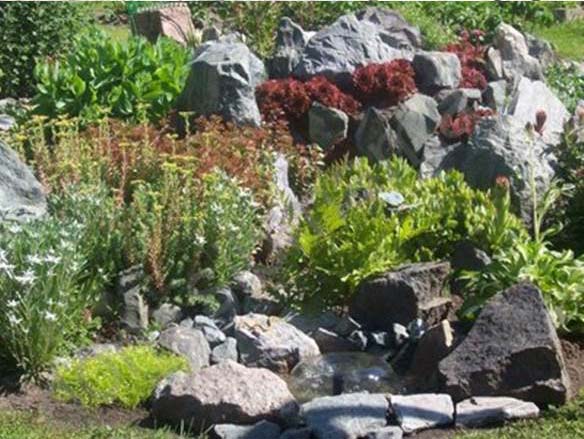 You can also create your own mini pond design with some tires left in your backyard.
The best thing about making one is that it will be environmentally friendly and won't cost a lot of money.
You can use materials that you already have in your garden, no need to buy anything, expect for a water filter and pump, but they are optional.