No matter how old are you, there is no doubt that you will feel very comfortable in a home decorated in rustic style.
If you admire nature, authentic decorations, aged objects with sentimental value, then you will fall in love with the summer rustic decorations we have gathered in one place for you.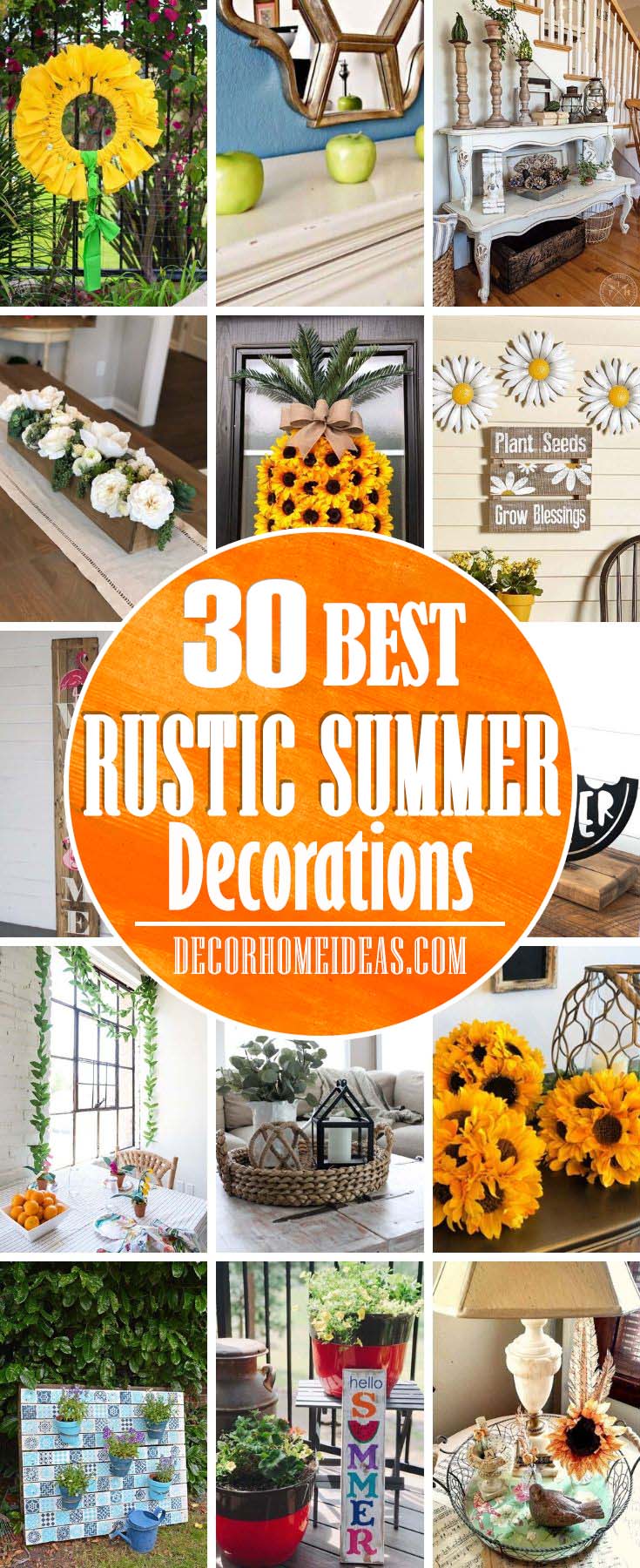 Rustic style is associated with natural materials, unfinished or aged surfaces, sometimes rougher look and predominance of earthy colors.
The rustic decorations can match perfectly any interior or exterior, even the most modern one. Choosing any of them is the easiest way to make the atmosphere cozier.
1. Pineapple Sunflower Wreath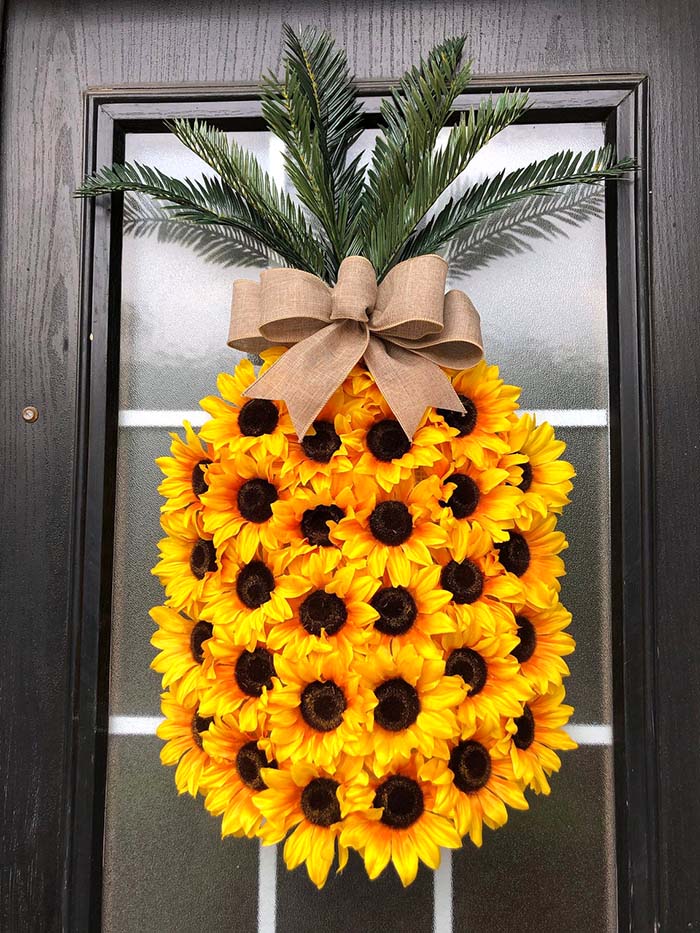 Following the natural conception, a wreath made out of flowers, even faux ones, makes a great rustic feature for the front door.
Burlap is one of the preferred materials for rustic decorations because of its earthy color and original application.
2. Alabaster Lamp Tablescape with Bird and Flower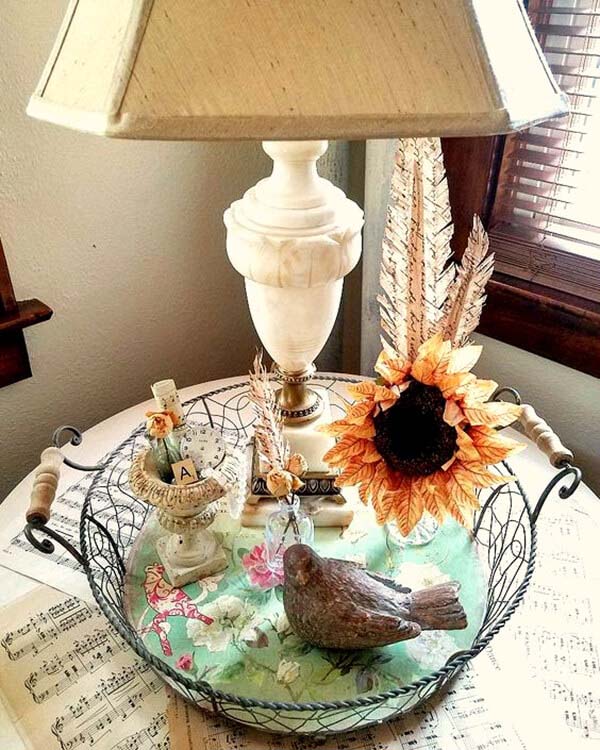 Any antique objects, like the alabaster lamp, can be modified or repurposed and used as decoration.
If you decide to combine it with other features and form a centerpiece, you can add summer touches like a bird statue, faux flowers, shells, wire balls, etc.
via Follow The Yellow Brick Home
3. Best Rustic Home Decor Floral Centerpiece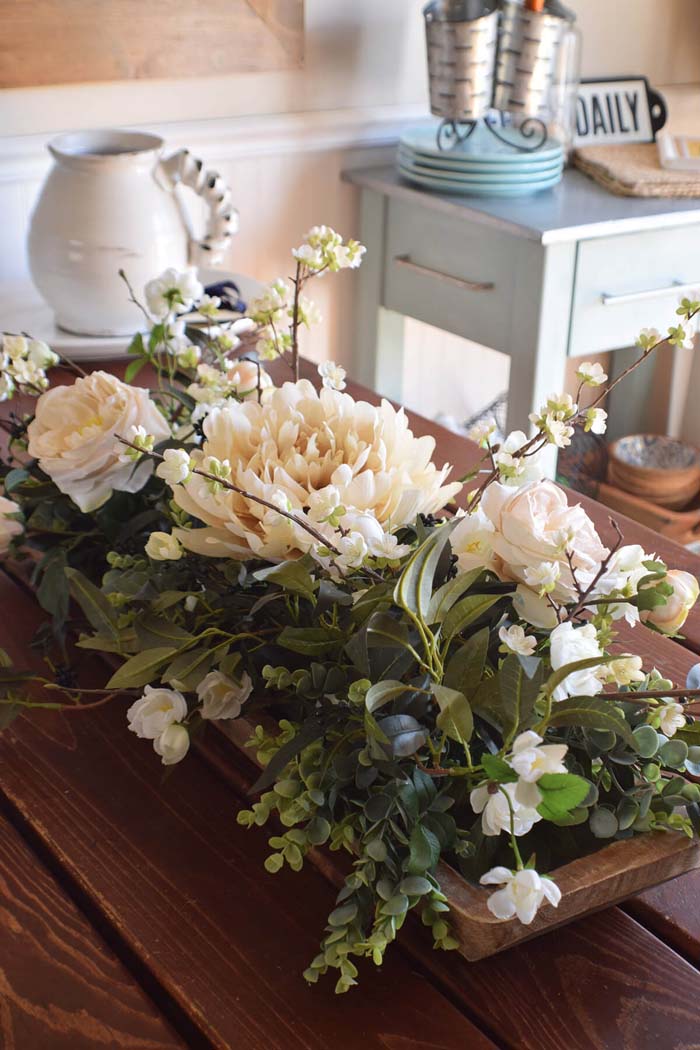 Another antique object has been used as a basis for gorgeous summer decoration. The massive wood of the old dough bowl is left untouched to remind of its age.
The rich floral bouquet is in pastel colors combined with greenery which makes the realistic flowers distinguishable.
4. Best Rustic Home Decor Summer Mantle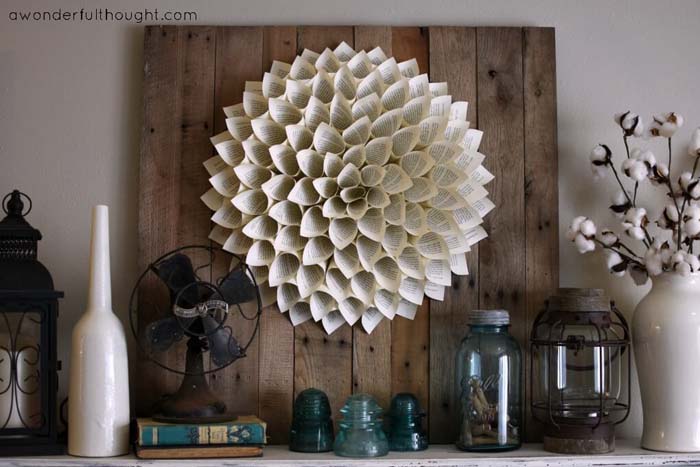 All decorative items from the picture above symbolize summers from the memories.
An old fan, a jar full of clothespins, cotton branches, a lantern. The wood board with a handmade dahlia is also inspired by summer.
5. Cascading Greenery Summer Home Decoration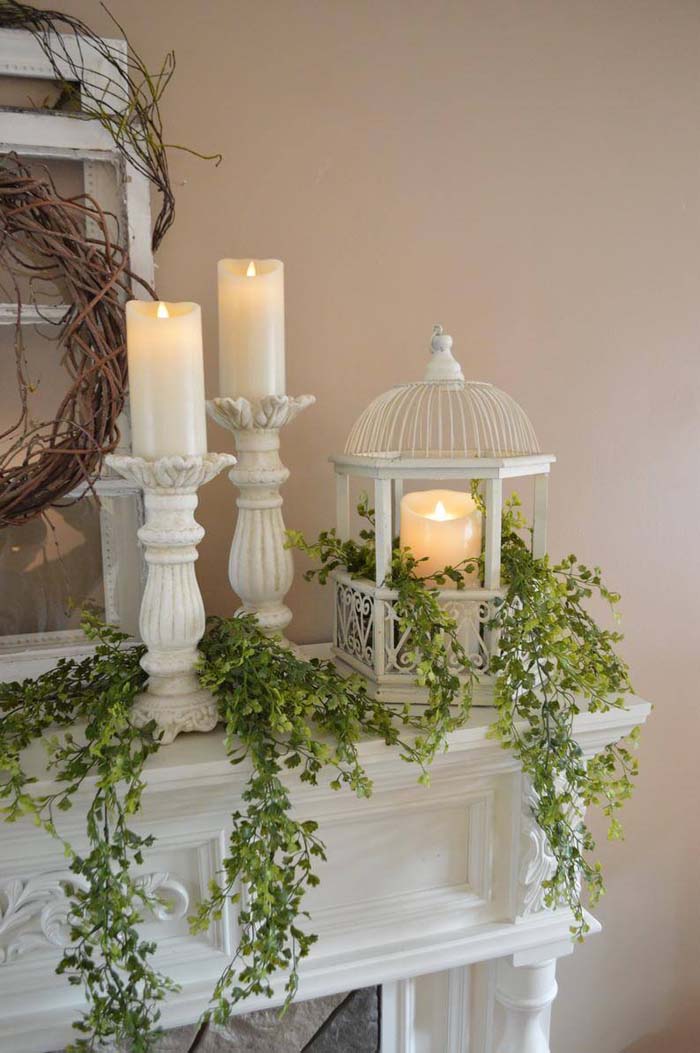 An easy way to incorporate rustic and summer in one decoration is to weave faux or real greenery over the fireplace, on a shelf, or over any other storage furniture.
6. Charming Hand-Painted Repurposed Windows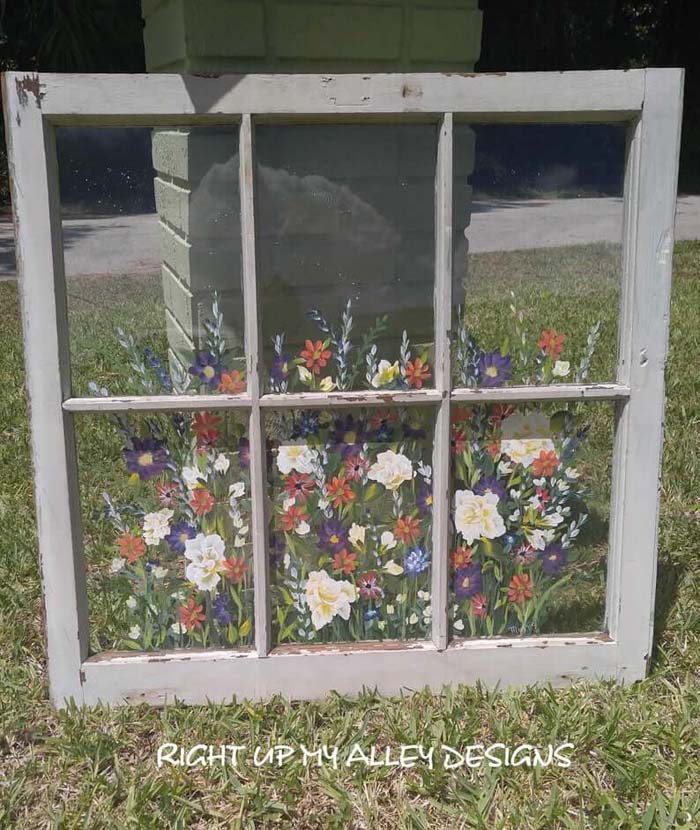 Old windows can be used as a canvas for glass art in the spirit of the rustic style. Leave the wood frame unfinished or if it is perfectly painted, you can sand off parts of it.
Paint beautiful flowers that bloom in summer. This decoration will look great at the patio or in the garden. If you don't have time or the supplies to make it, you can check for artists that make such custom art pieces.
7. Colorful Hello Summer Wooden Sign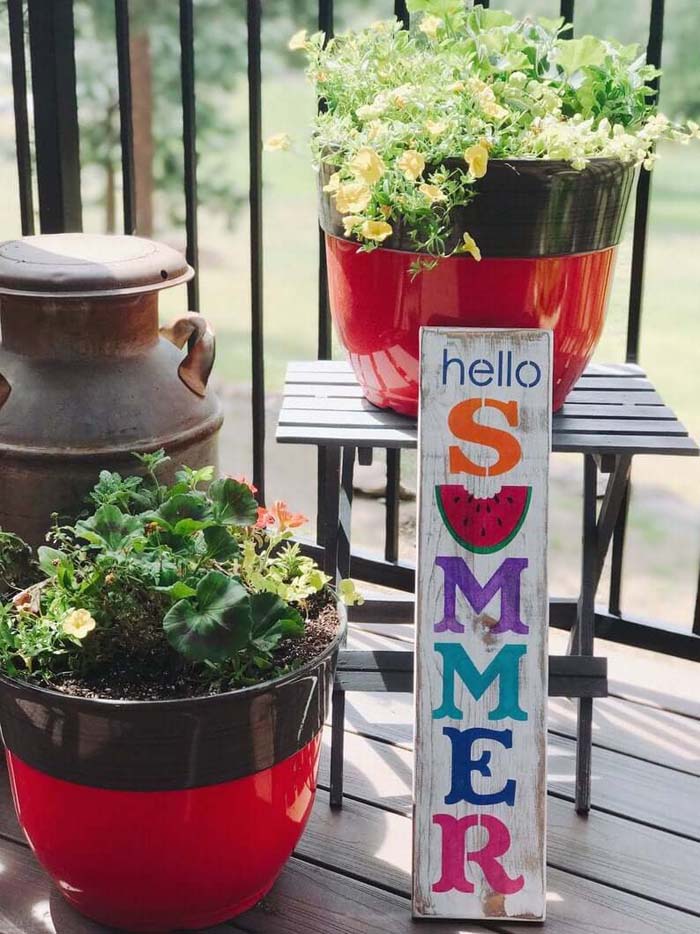 An aged wood basis and letters in bright colors welcome the best time of the year.
This sold item can be easily made at home using a pallet slat and some paint. If you want to purchase it, check the link below.
8. Cute Hello Summer Metal Sign Shelf Sitter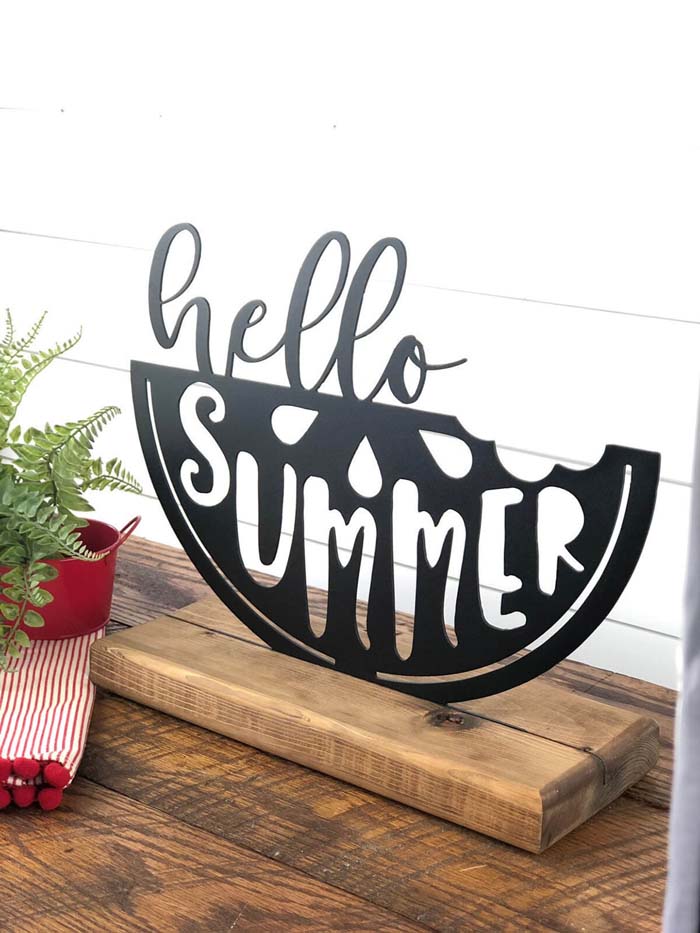 What is the fruit you eat mostly during summer? Watermelon! How about using its shape for an interesting "hello summer" sign?
The artist from the link below has used a summer symbol and rustic base to create a sign that will not remain unnoticed.
9. Daisy Signs with Combination Shelf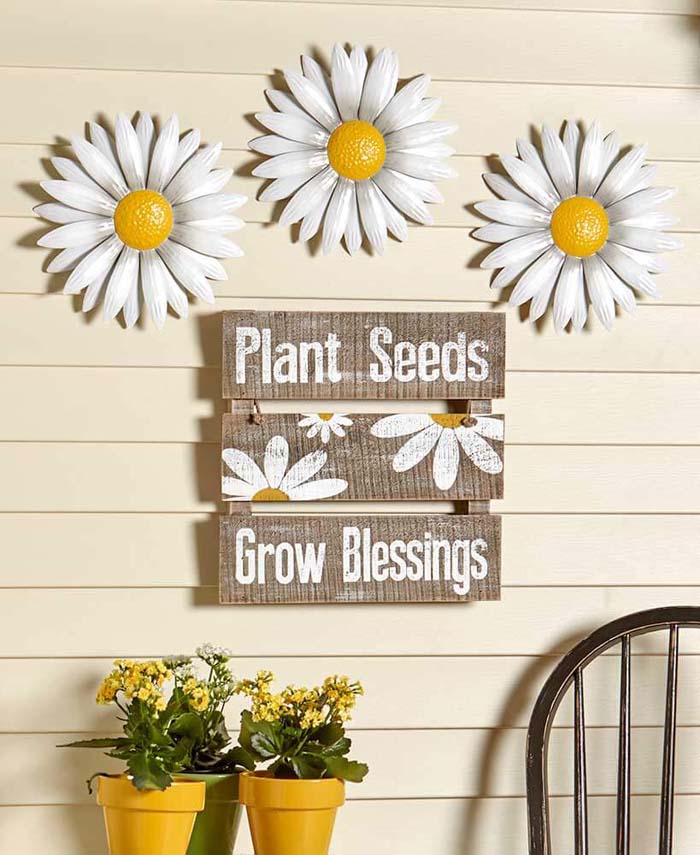 Daisies and sunflowers are among the most common symbols of summer.
Combined with the hanging sign consisting of white-washed slats, the sign easily persuades how happy we are that summer has come.
via Ltd Commodities
10. DIY Bandana Summer Sunflower Wreath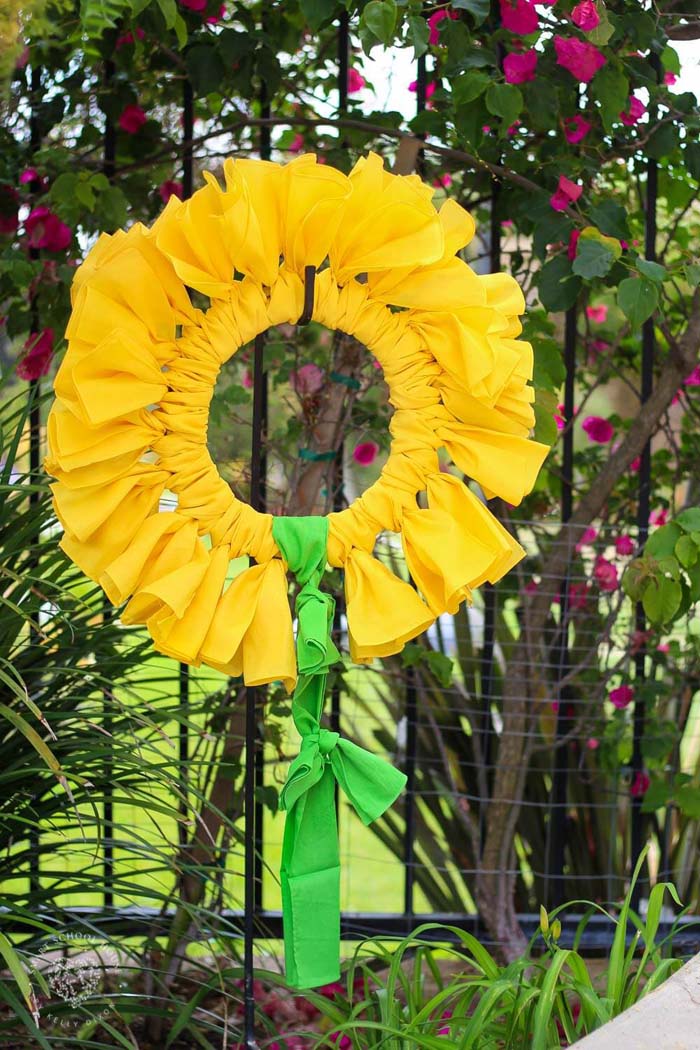 This bandana sunflower wreath is a DIY project making of which will be fun even for the smallest members of the family.
Follow the instructions in the link below and hang inside or outside your home.
11. DIY Crepe Paper Leaf Garland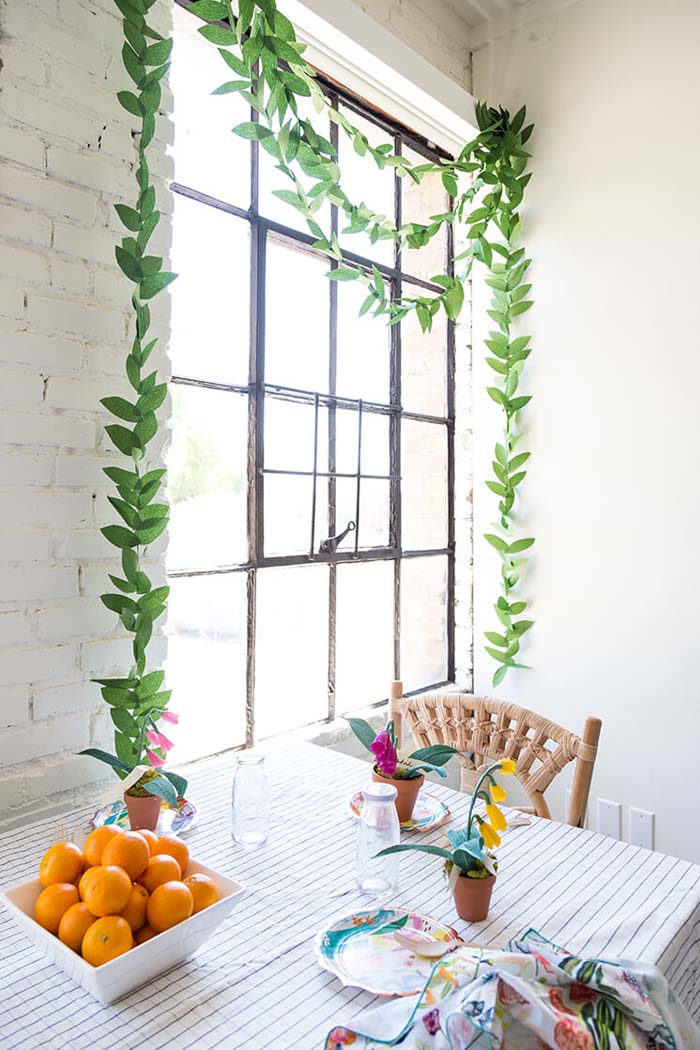 If you want to make yourself some greenery and use it as a rustic touch to your interior, you should try this DIY garland.
What you need is crepe paper and basic sewing skills.
12. DIY Kitchen Cupboard Wreaths and Canisters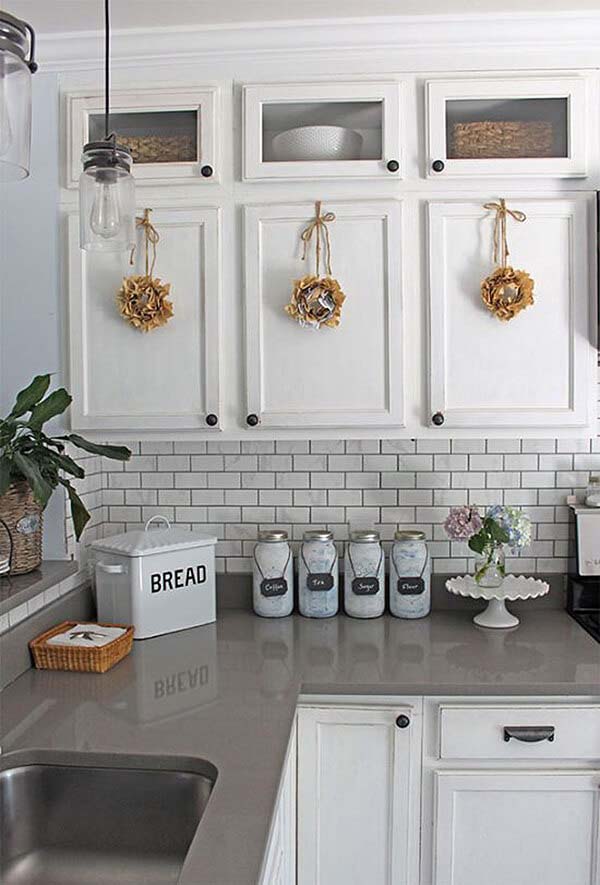 You can easily bring summer even in your kitchen with this DIY rustic decorations. The canisters are standard Mason jars roughly painted in white and blue to achieve a more unpretentious look.
For the sunflowers, you need some old newspaper or book, jar lids, twine and a hot glue gun.
13. DIY Stenciled Moroccan-Style Pallet Garden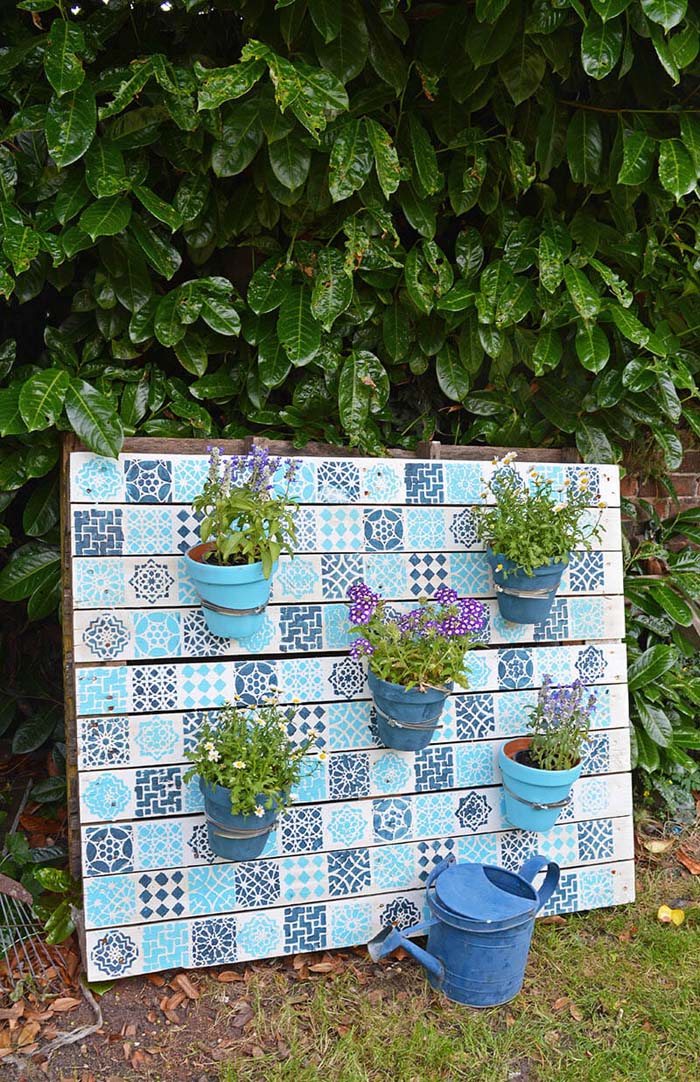 Rustic decorations make the garden a special place so it is worth trying this DIY pallet planter. The Moroccan tiles are hand-painted with a stencil.
The color of the terra cotta pots is also changed to match the pallet basis.
via Pillar Box Blue
14. DIY Sunflower Rustic Summer Decor Ideas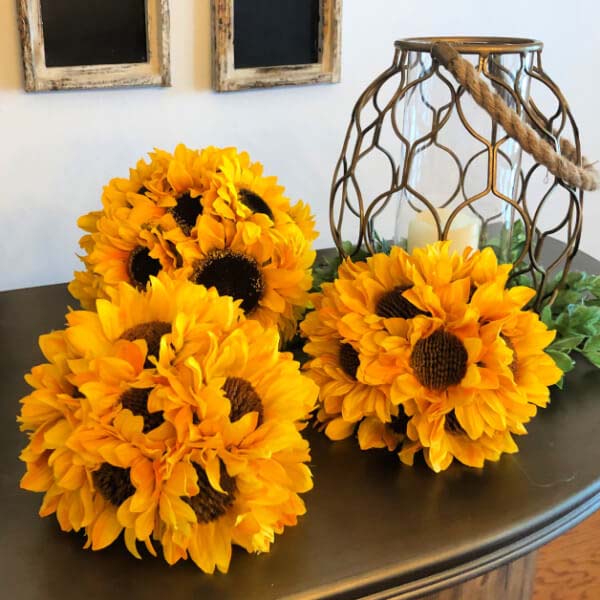 Balls of sunflowers are the perfect summer rustic decoration for the interior and the exterior.
Hang them on the pergola, decorate a shelf with them. Whatever their place is, they will make it shinier.
15. Farmhouse Style Pitcher with Lavender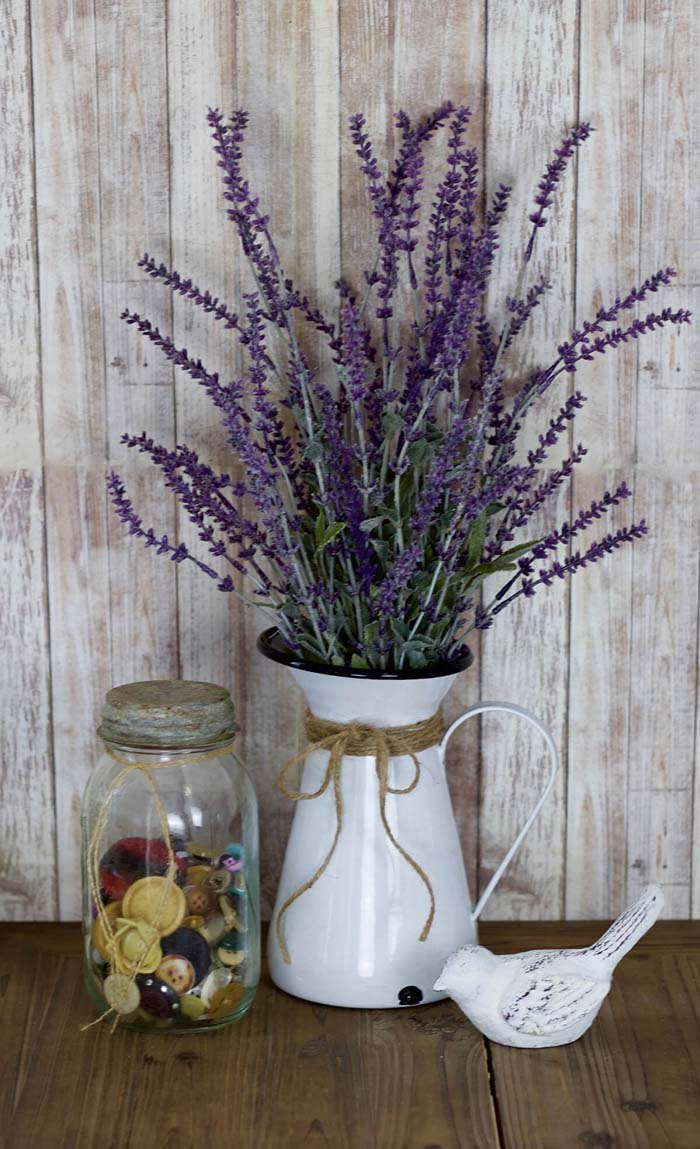 Pitchers seem to be no longer used these days. It will be a pity not taking advantage of their antique look and properties. Turn it into a beautiful vase in few steps.
Paint it, decorate its neck with twine and put fresh or faux flowers in it.
16. Green Apple Simple Summer Mantle Decor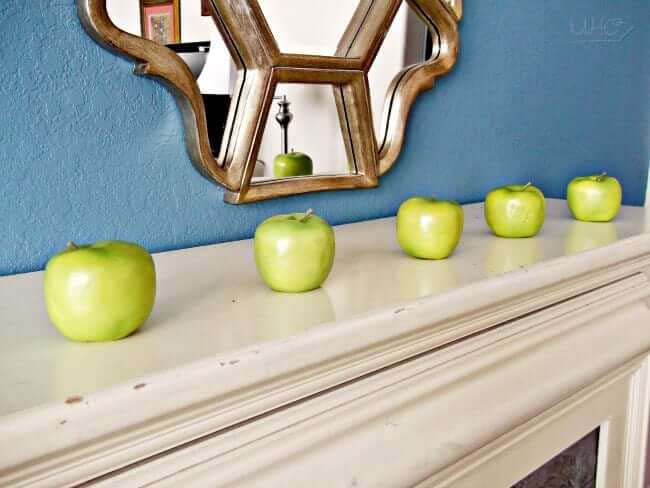 Simple decorations sometimes make great statements. Remind yourself how fruitful and green the summer is with apples.
Arrange as many as you like along a mantel or shelf.
via Sharon E. Hines
17. Hand-Painted Flamingo Wooden Welcome Sign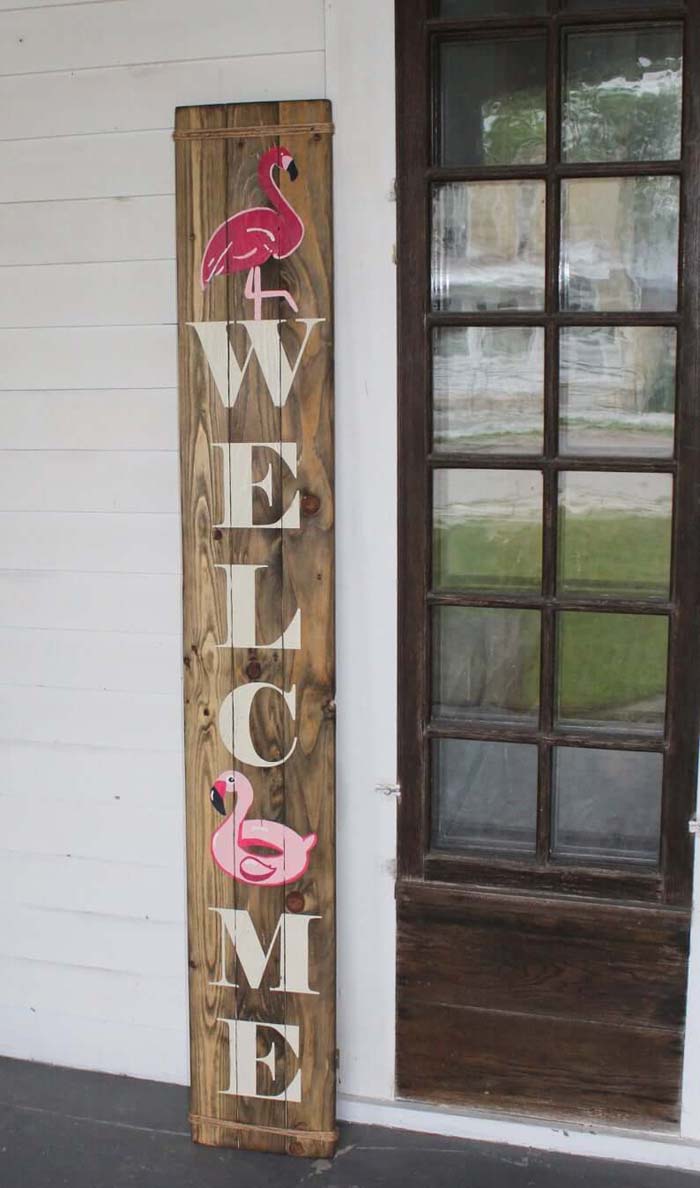 This hand-crafted welcome sign is based on rustic design conceptions – simplicity, natural materials, earthy colors.
The flamingo and the duck are chosen with purpose to symbolize the season and make the overall perception more cheerful.
18. Honeybee Tag-Shaped Wooden Signs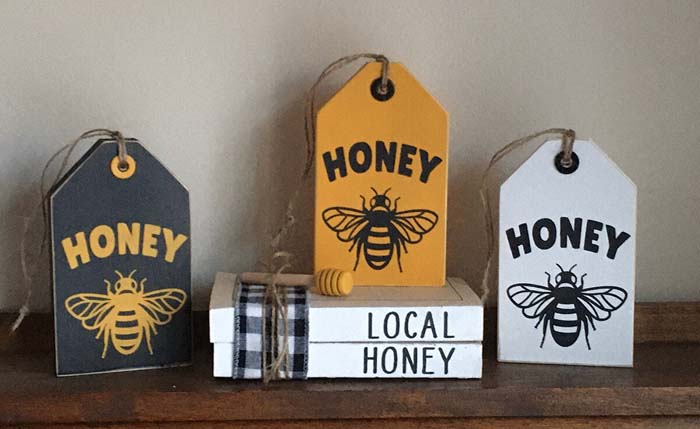 Honey is a natural product and is made in summer.
Therefore is perfect symbol for a summer rustic decoration. The bee tag-shaped wooden signs will complement the country house decor during summer.
19. Lush Faux Greenery Home Decoration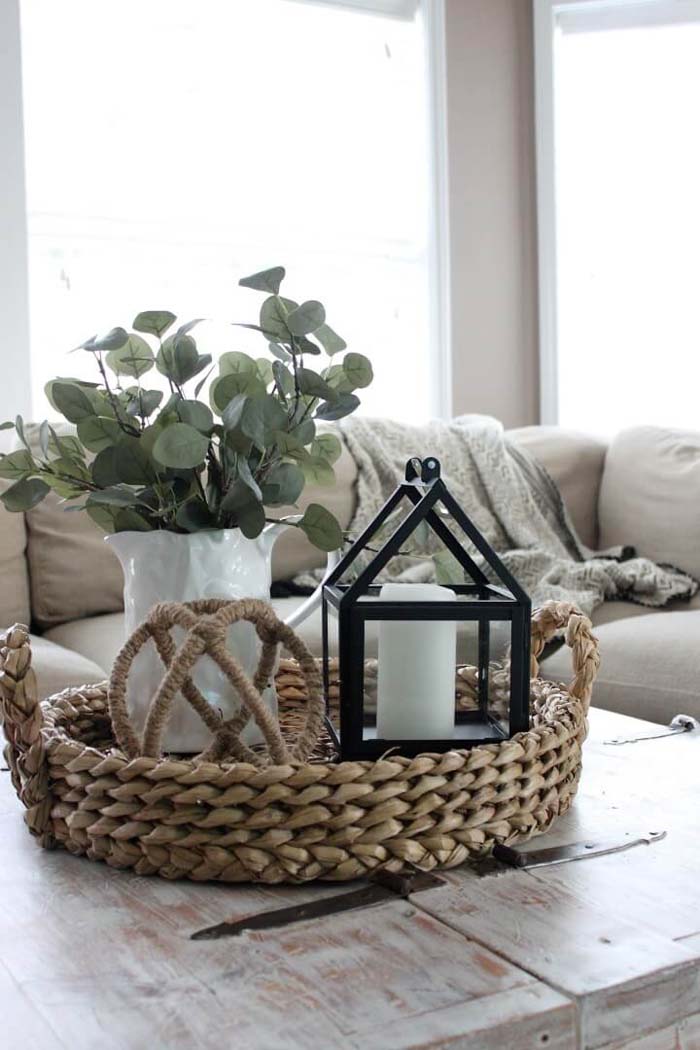 Rattan furniture and household goods were very popular in the past. The perfectly woven wood strips bring nature home so they are on the must list if you are keen on the rustic style.
Fill a basket with a vase with faux greenery and you will instantly feel how the atmosphere has changed.
20. Outdoor Oceanic Tablescape Best Rustic Home Decor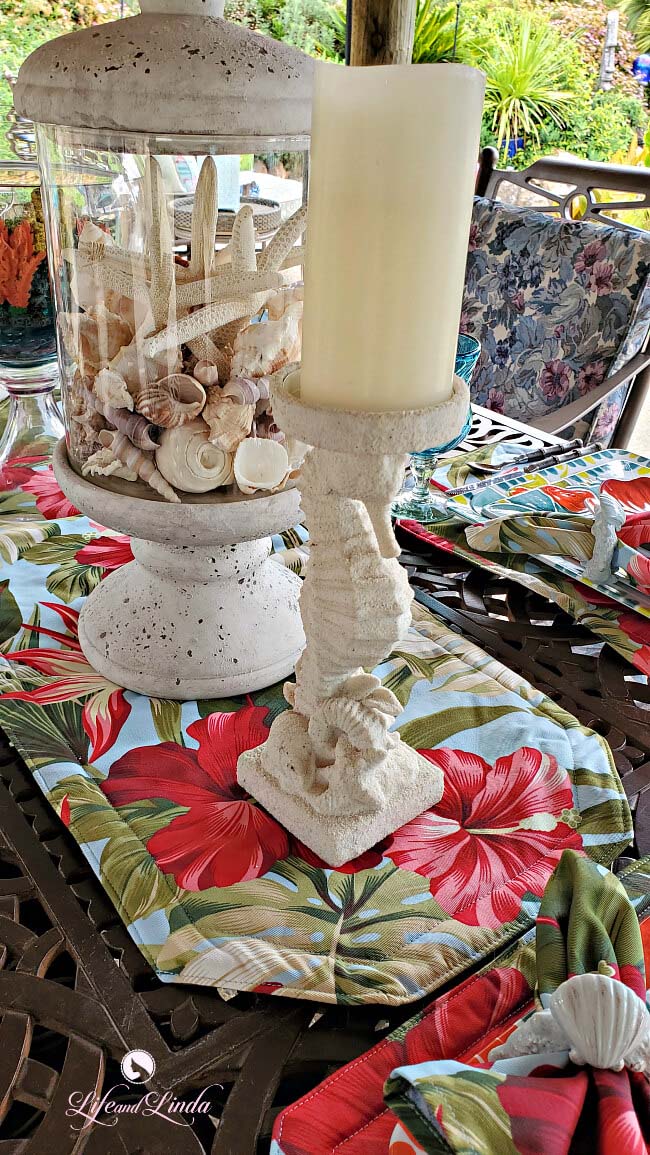 You can finally use your seashell collection for a fantastic rustic decoration. Fill an apothecary jar with beautiful shells and fossils and put it on the patio table or the dining table inside.
You can always try different techniques to give the jar even a more aged look.
via Life And Linda
21. Rustic Feelin' Beachy Wall Art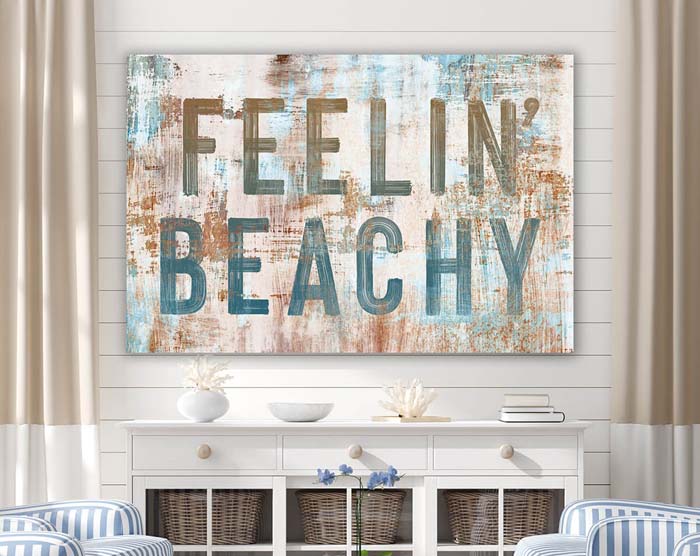 Would you believe that this is a canvas print? Well, it is and you can purchase it in different sizes. The colors are earthy, the basis reminds of worn wood and the inscription is more than clear.
The perfect rustic decoration to state what you want to do in summer.
22. Rustic Shelves from Repurposed Coffee Table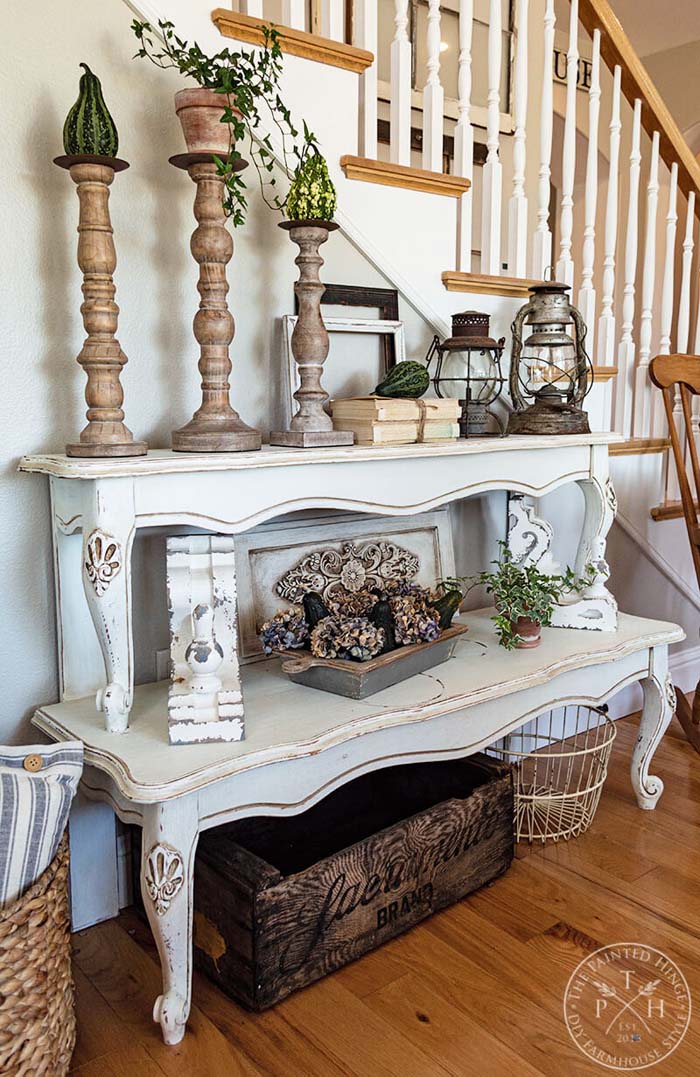 Throwing old furniture out is a crime as it can be transformed into functional and fascinating decorations.
Paint and distress an old coffee table and use it to expose other rustic items – old candle holders, lanterns, leafy flower pots.
23. Rustic Weathered Stool Focal Point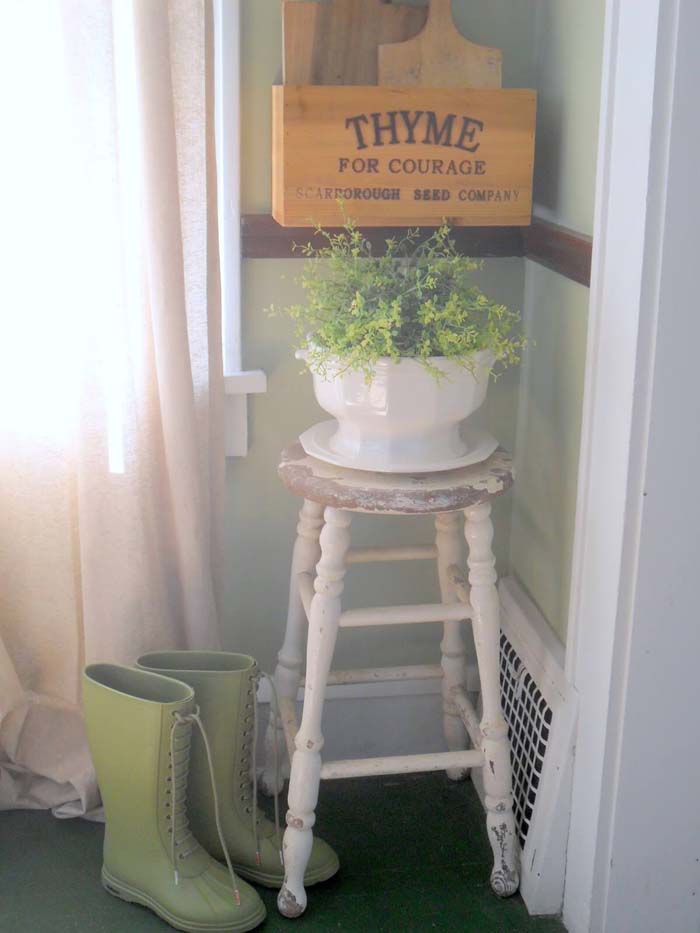 An old stool can also be reused in a few easy steps. Repaint, distress and use as a stand for a large plant.
It will make any room indoors more rustic or will add an antique accent to the patio decorations.
via Must Love Junk
24. Rustic Wood Framed Hello Summer Art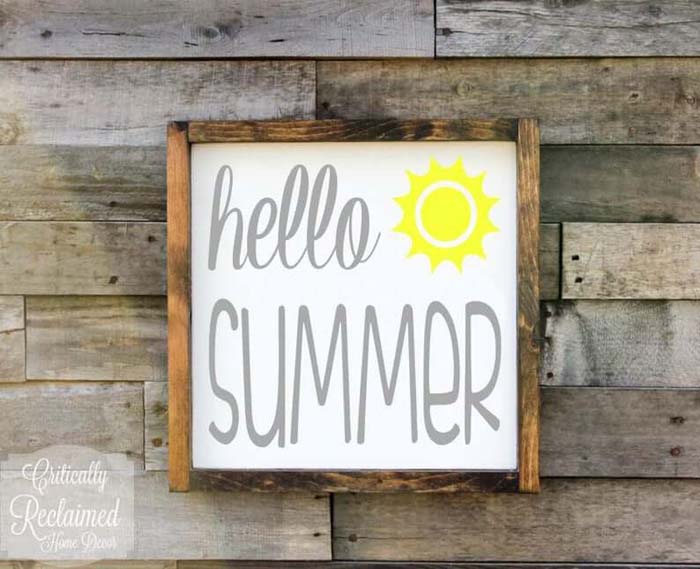 This summer art can be found on Etsy. However, you can try making it yourself as it looks quite do-able.
Replace the picture of a wooden picture frame with a summer-inspired statement printed on a sheet of paper and you are almost done. For a more rustic look, you can stain the frame in dark.
25. Rustic Wooden Lantern with Pineapple Cutout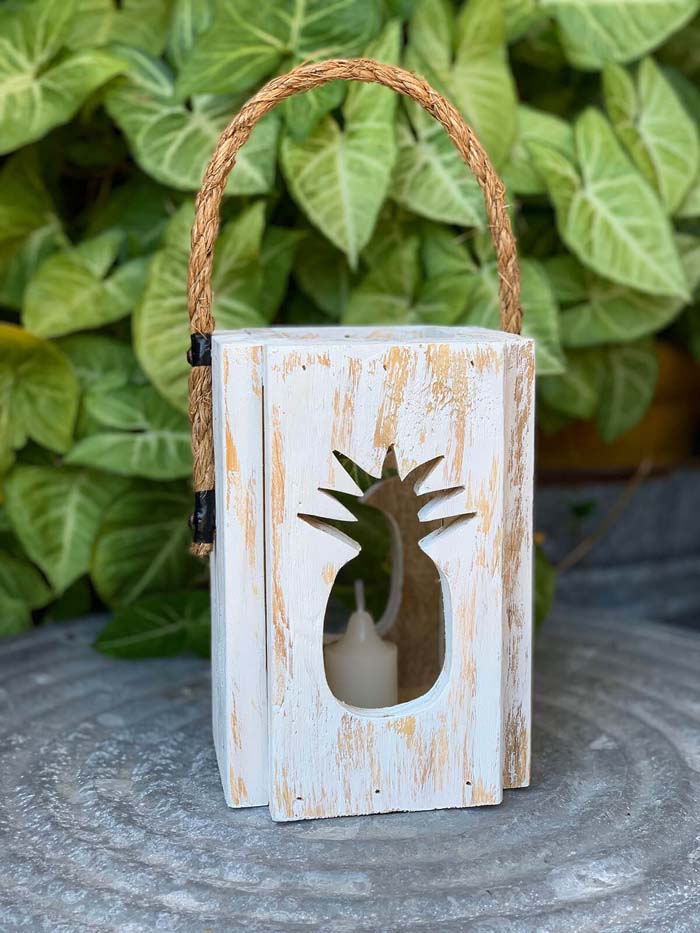 This candle lantern with a pineapple cutout is a good example of a rustic summer decoration.
It is perfect for the patio or the shelves inside the living room.
26. Succulent and Silk Flower Summer Centerpiece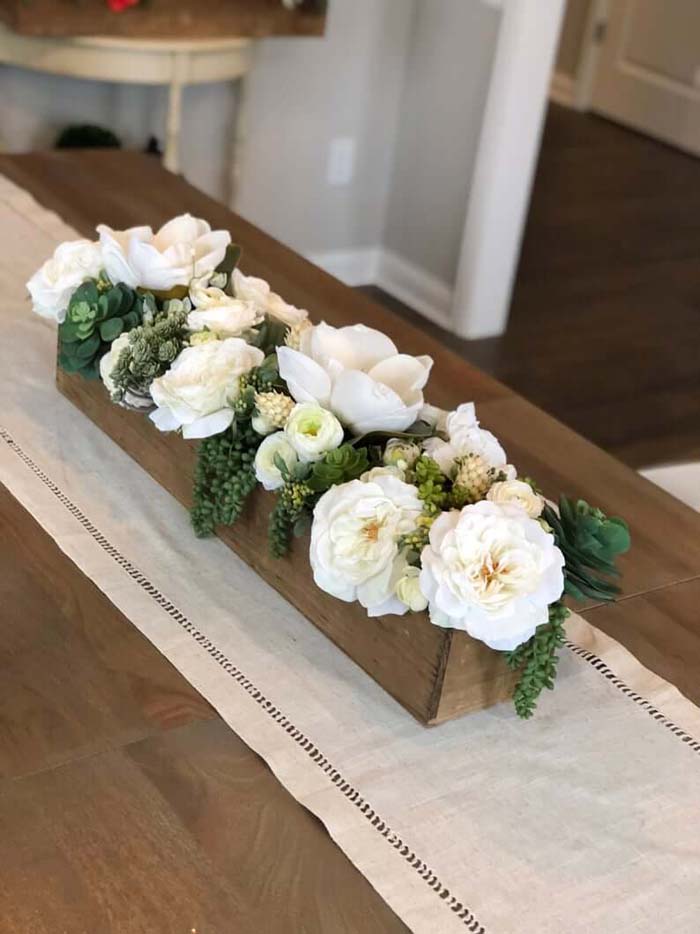 If you have fallen in love with this gentle flower arrangement, you can purchase it at the link below. If you want to make it yourself, make sure to find an old wood container or assemble yourself one from wood slats.
Arrange beautiful faux flowers, succulents and greenery in it to achieve the same effect.
27. Summer Burlap Banner with Sunflowers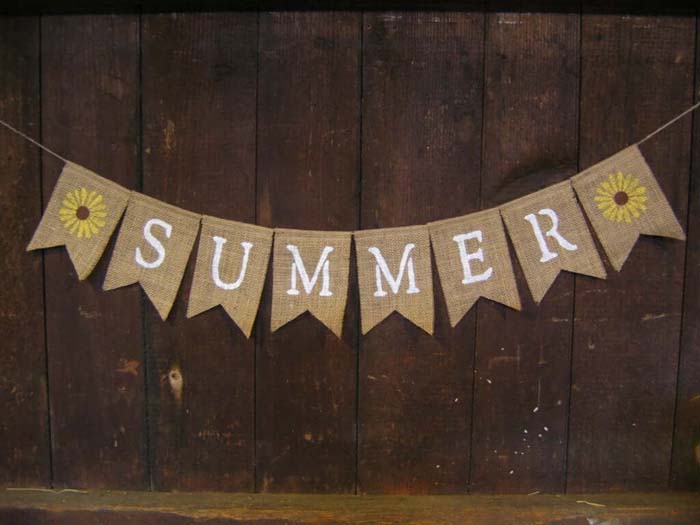 Even fences of the yard can show how happy you are that summer has come.
Get or make yourself a banner with the help of stencils, suitable fabric paints and burlap.
28. Summer by the Seaside Shelf Decor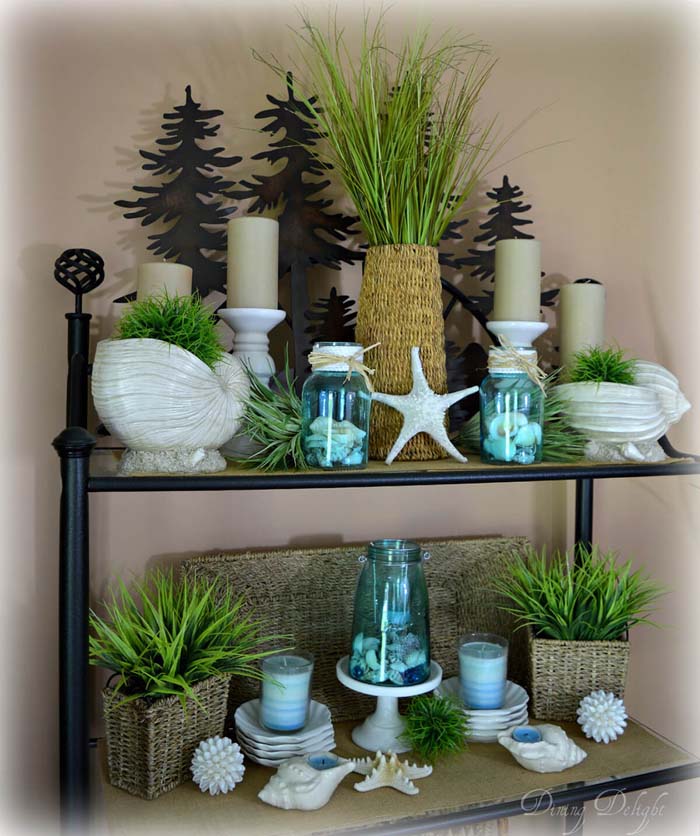 Blue, white, green and brown colors are incorporated in natural elements like seashells, sea glass, grass and woven pots and vases.
The rich collection is perfectly arranged on an etagere and spreads summer vibes in the space.
via Dining Delight
29. Summer Sea Glass Inspired Mantle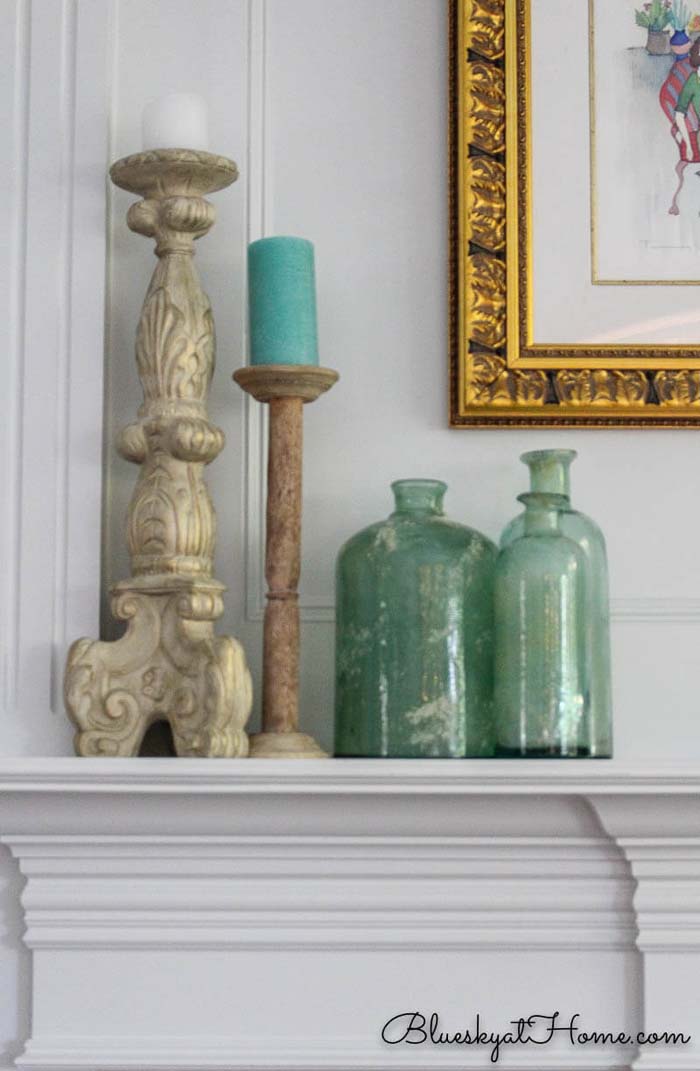 Sea glass is very mystical and authentic and each time used as decoration makes a weighty presence.
Since it is difficult to find real sea glass bottles, we can make or purchase them and add them to a rustic decorated mantel.
via Bluesky At Home
30. Sweet Lemon and Eucalyptus Tablescape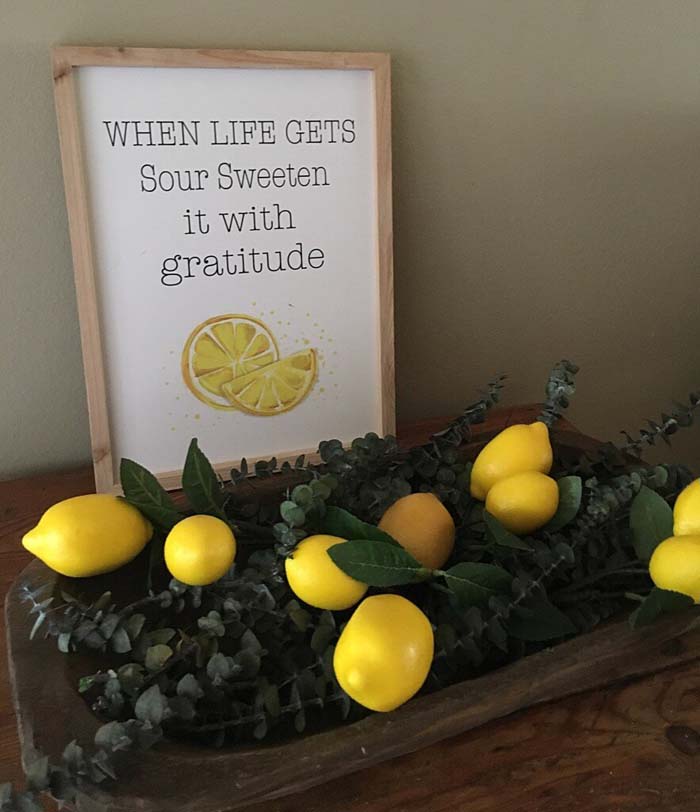 When you are short of supplies, you can always find another way to decorate your living space in the summer spirit.
Make a fresh summer statement by filling a dough bowl with fresh lemons and eucalyptus.
via Beauty For Ashes
31. Unique Summer Floral Arrangement Mantlescape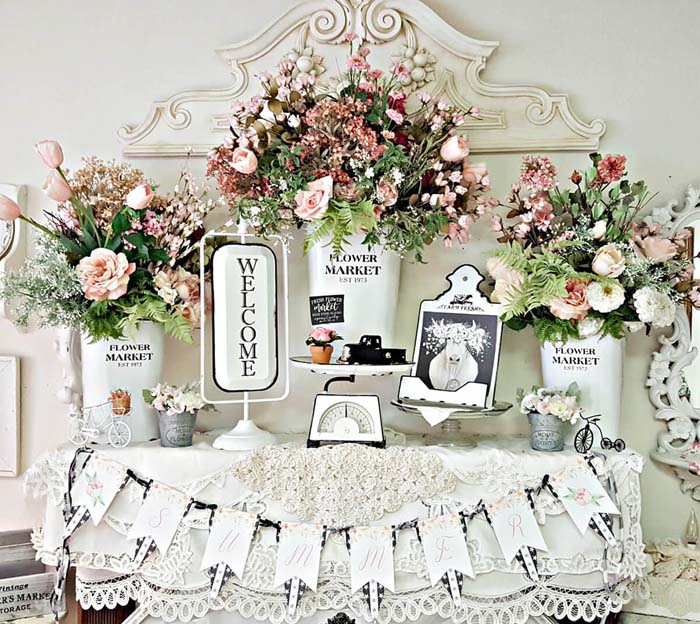 This is one of the most summerish decorations ever. If you take a deeper look, you will see how many symbolic it contains – a banner, summer flowers, bicycles, flower market vases…
The rustic mantel makes a great contrast with the flowers and makes them stand out from the background.
32. Whimsical Iron Gate with Flower Vases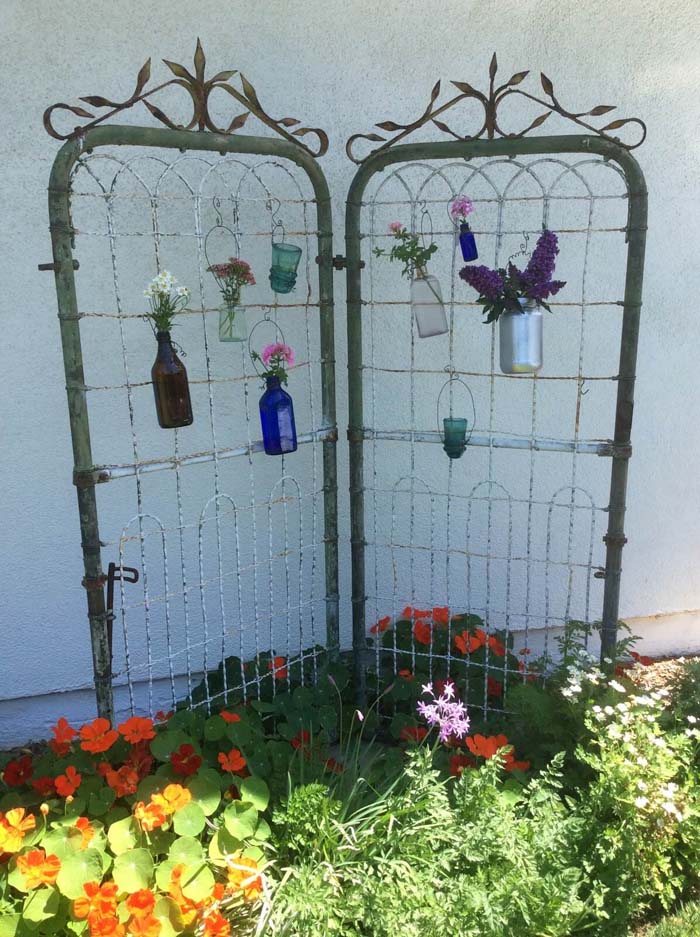 A rustic iron gate has been repurposed and added to the flower garden. Various flower vases are hung on random places with hooks.
This is a DIY project and you can use repurpose various containers to hang them on your vertical rustic.