Have you ever thought about the symbolism behind the wreath? Although we are used to seeing and accepting it as a standard front door decoration, there is much more about it.
The wreath celebrates Advent and Christmas. Usually, it is made of evergreen plants which represent the eternal life brought through Jesus. The circular shape, on the other hand, represents God, with no beginning and no end.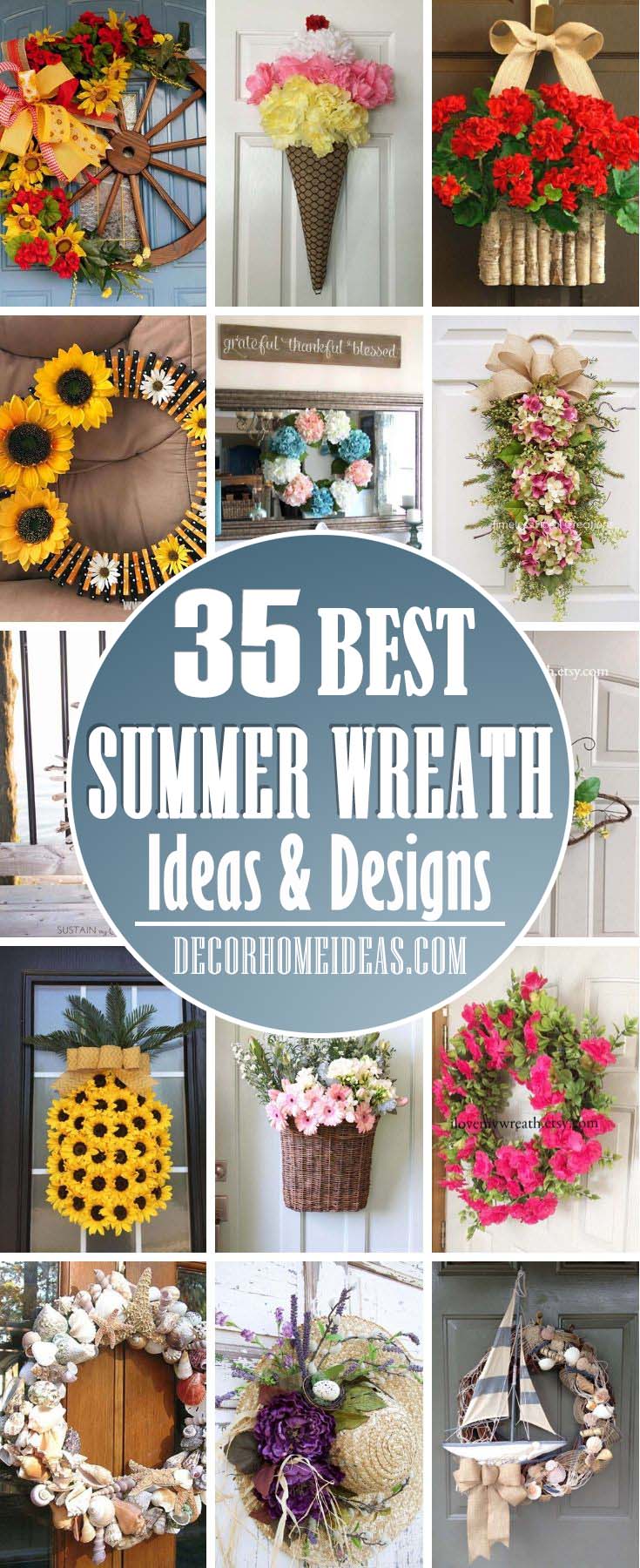 Nowadays wreaths come in various shapes and materials so that they suit the taste and design of the home. Whether used as a holiday decoration or as a permanent décor, wreaths have the magical capability to brighten the space and create a more welcoming atmosphere.
Being at the beginning of the summer season, it is just the right time to present to your attention a collection of the best DIY summer wreath ideas that will become the focal point of your summer decoration.
1. Make a Beautiful Clothespin Sunflower Wreath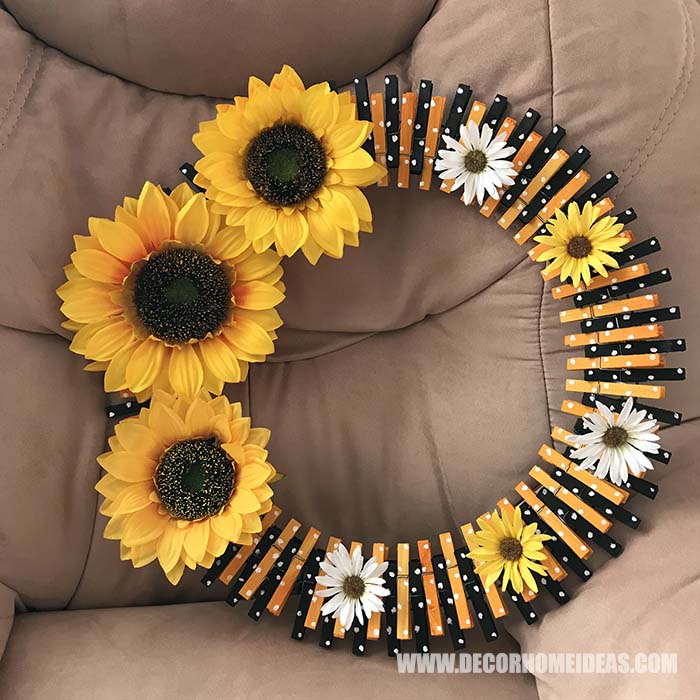 Make this easy summer wreath with our step-by-step tutorial! Click the link below for more details.
via Decor Home Ideas
2. Create Colorful Wreath with Crepe Paper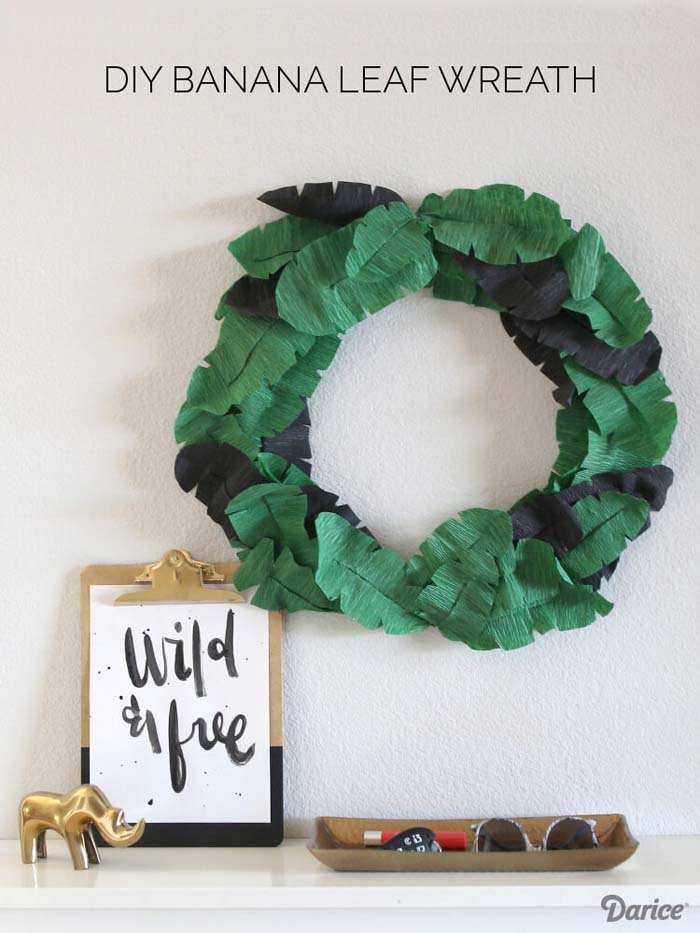 Crepe paper is very flexible and its stretching capabilities allow forming of very realistic shapes when it comes to flowers.
That makes it the perfect choice for a wreath that will beautify the front door or the interior all year long.
via Darice
3. Use Faux Flowers for Your DIY Summer Wreath Ideas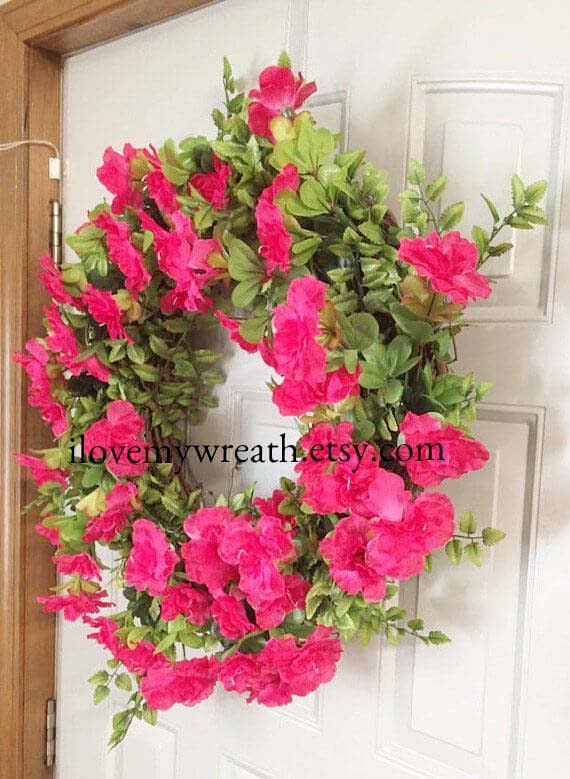 Faux flowers are a good choice when it comes to wreaths. They look quite realistic and will last for many years.

4. Enjoy Summer with a Delightful Hydrangea Wreath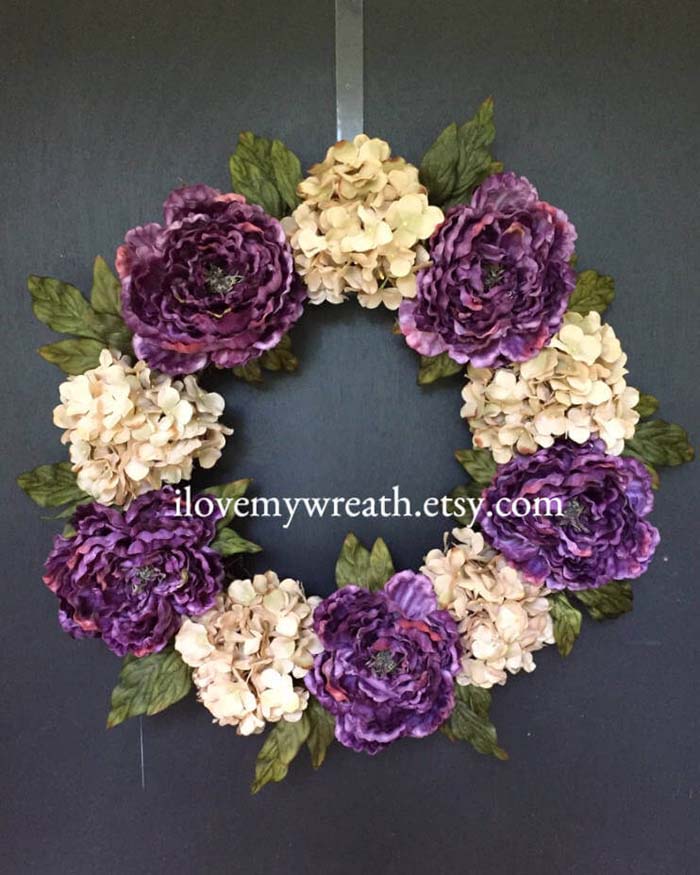 When you see a Hydrangea, the first thing that comes to your mind is summer.
If you like the beauty of the rich Hydrangea blossoms, celebrate summer with a cute and gentle wreath.
5. Bring Summer Cheer with a Decorative Lemon Wreath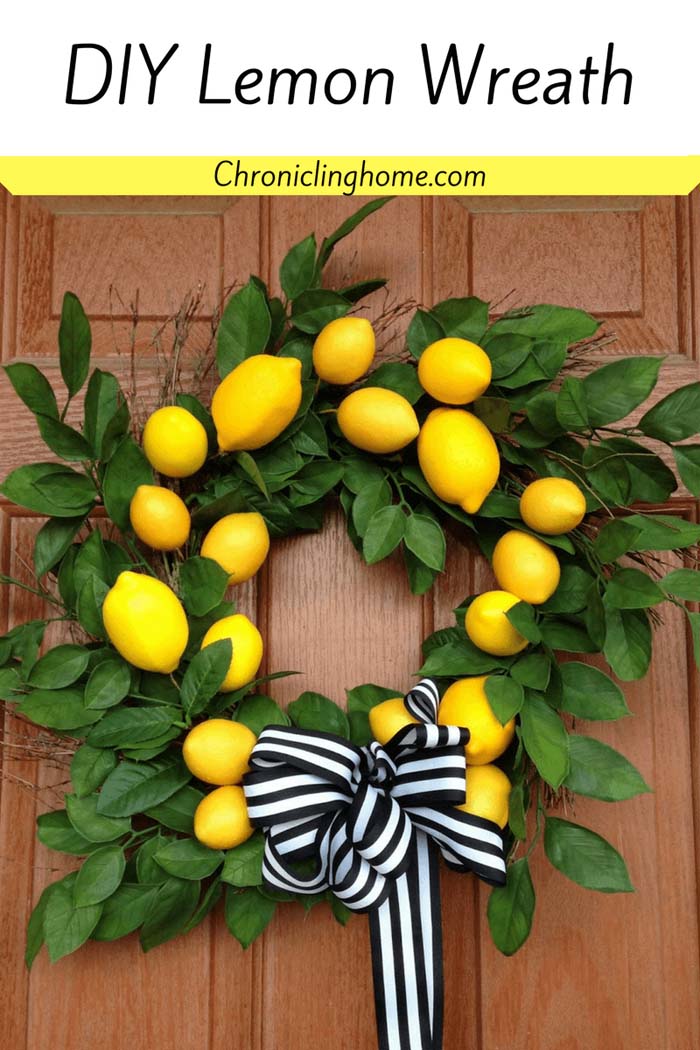 Lemons are very cheerful and the perfect summer decoration.
Use faux greenery and lemon fruits, to twist in a circle. Add a contrasting ribbon and hang it on the door.
6. Enjoy the Beauty of Magnolia Blooms with Faux Flowers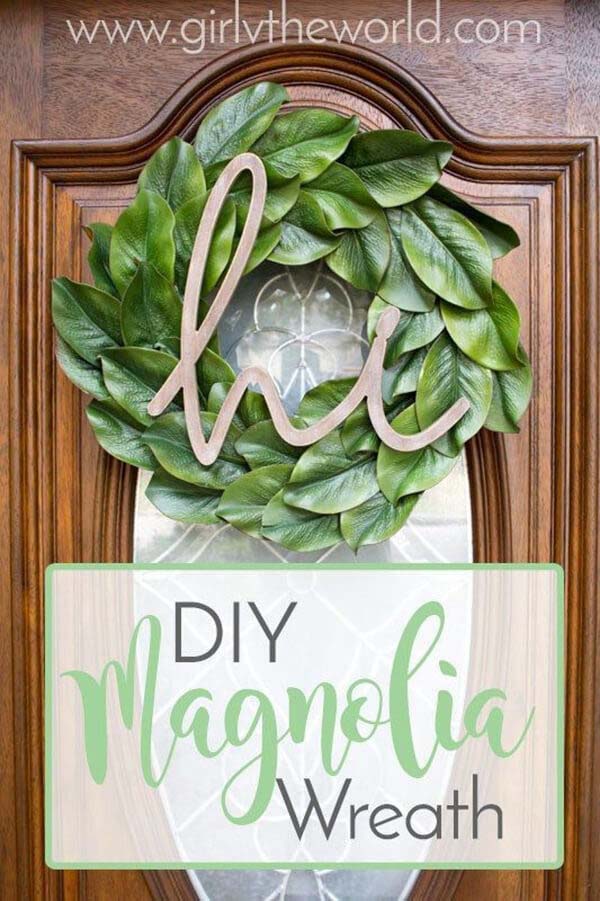 Magnolia is one of the most aromatic flowers that bloom in the early summer days but its blossoms fade quickly.
Luckily, faux flowers come in help and can extend the delight from their beauty.
7. Make a DIY Pineapple Wreath for the Holidays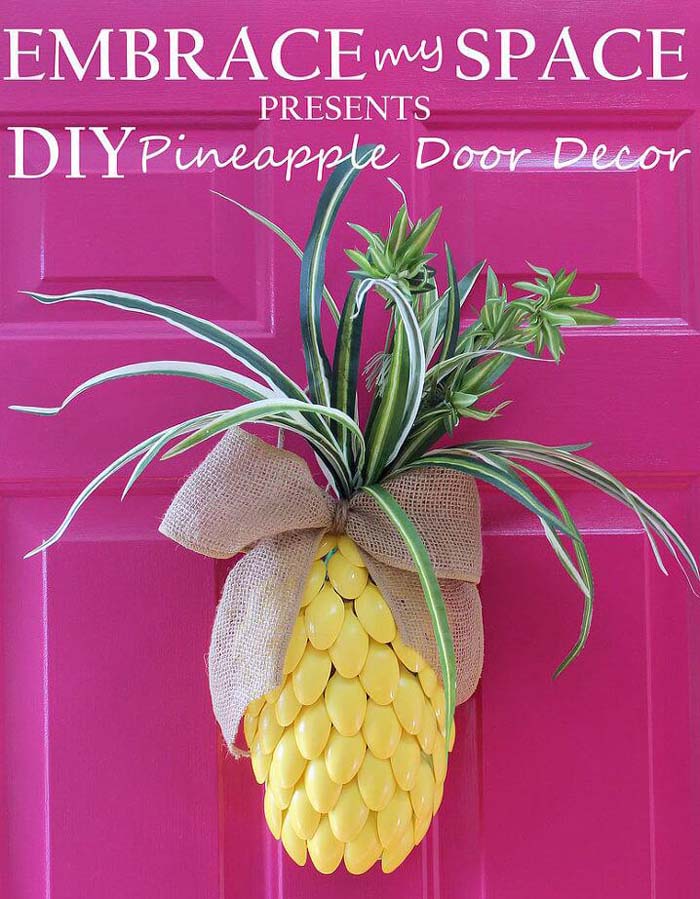 When you don't like the wreaths sold at stores, you can release your creativity and make yourself one.
Follow the instructions below to craft a fun pineapple wreath.
via Hometalk
8. Tropical Faux Flower Wreath for Your Home

This gorgeous wreath is inspired by the tropical flora.
It is entirely made of faux flowers which can be arranged as you like.
9. Make a Seashell Summer Wreath for a Coastal Look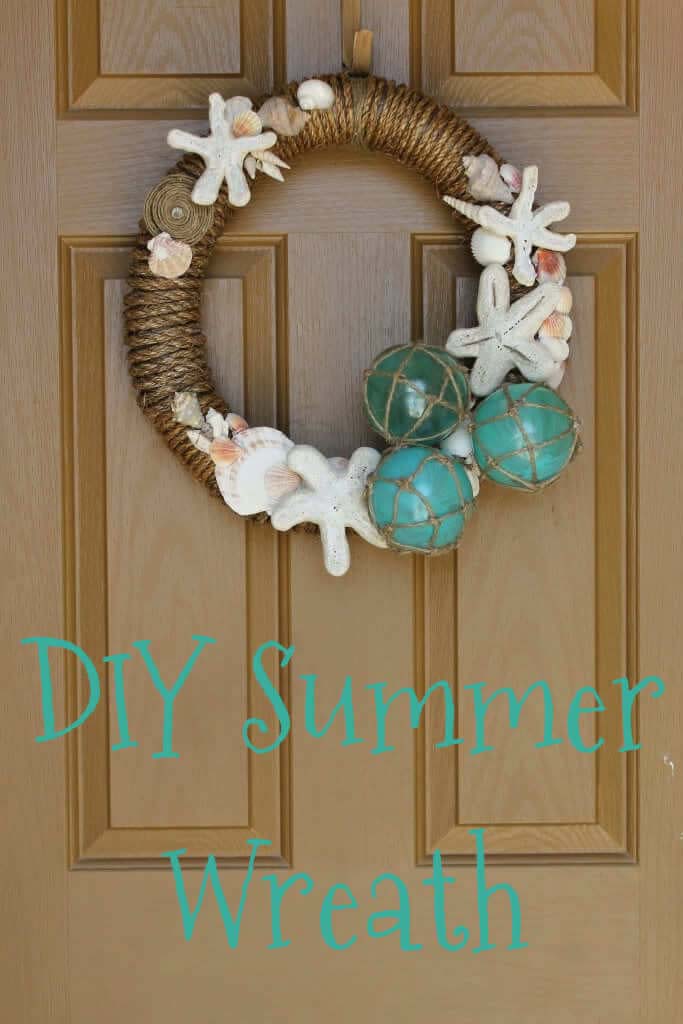 Most of us connect summer with the ocean. If you have a rich collection of seashells, it is time to use it to make your own summer wreath.
Cover a foam circle with cord and glue shells on it.
via Miss Kopy Kat
10. Craft a Rustic-Inspired Wreath with Driftwood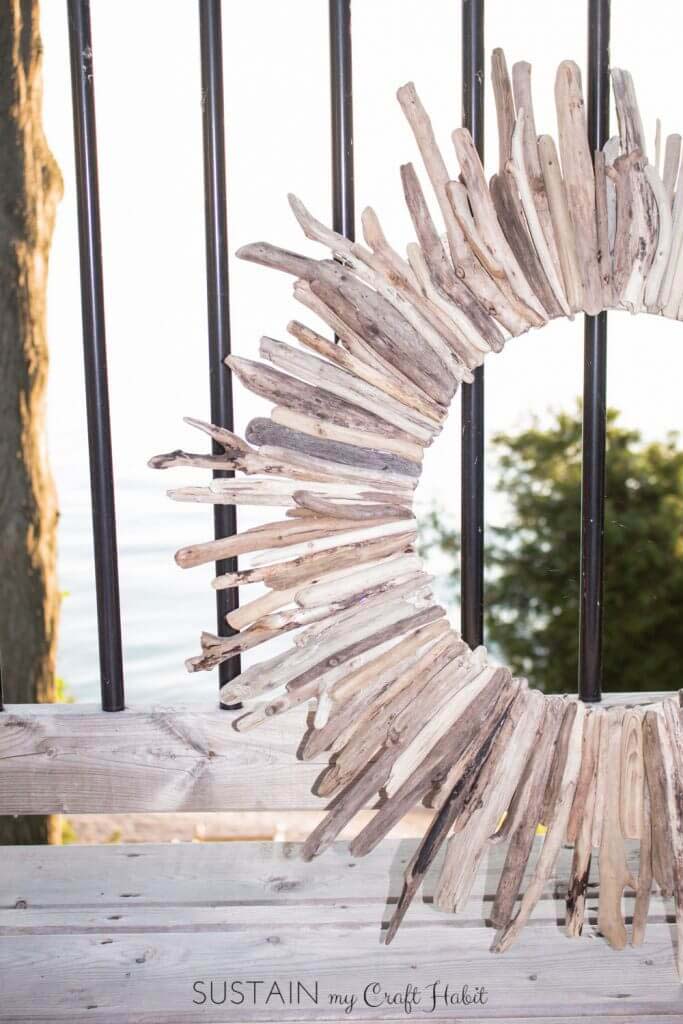 Depending on the materials you use, the wreath can match any type of décor.
Drifted wood is perfect to complement a home, inspired by the rustic, farmhouse or vintage designs.
11. Captivating Butterfly and Sunflower Summer Wreath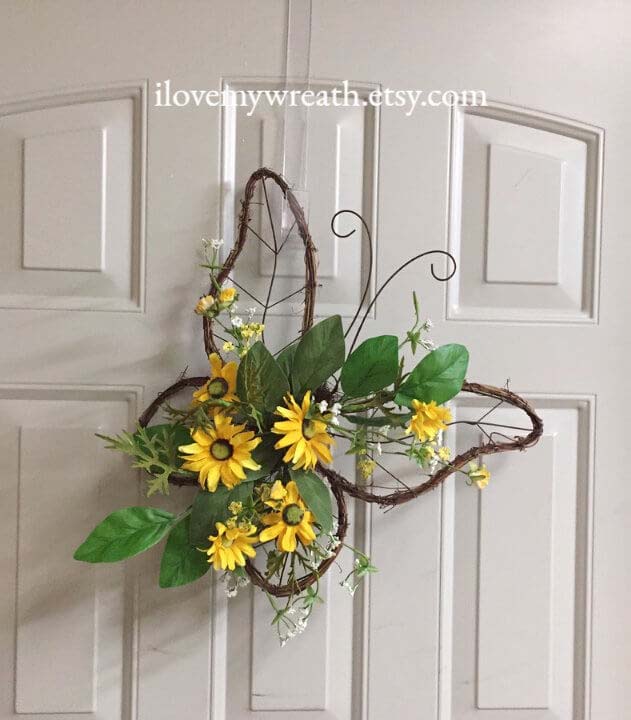 The delicacy of the butterfly is combined with the shine of the sunflowers to create a magical summer wreath.

12. Make a Summer Wreath with Grapevine and Magnolia Flowers

Grapevine is very flexible and that makes it the perfect material to form the shape of a wreath.
The large white magnolias and the greenery vividly mark the summer presence.

13. Use Rattan Basket Wreath to Enhance Front Door Appeal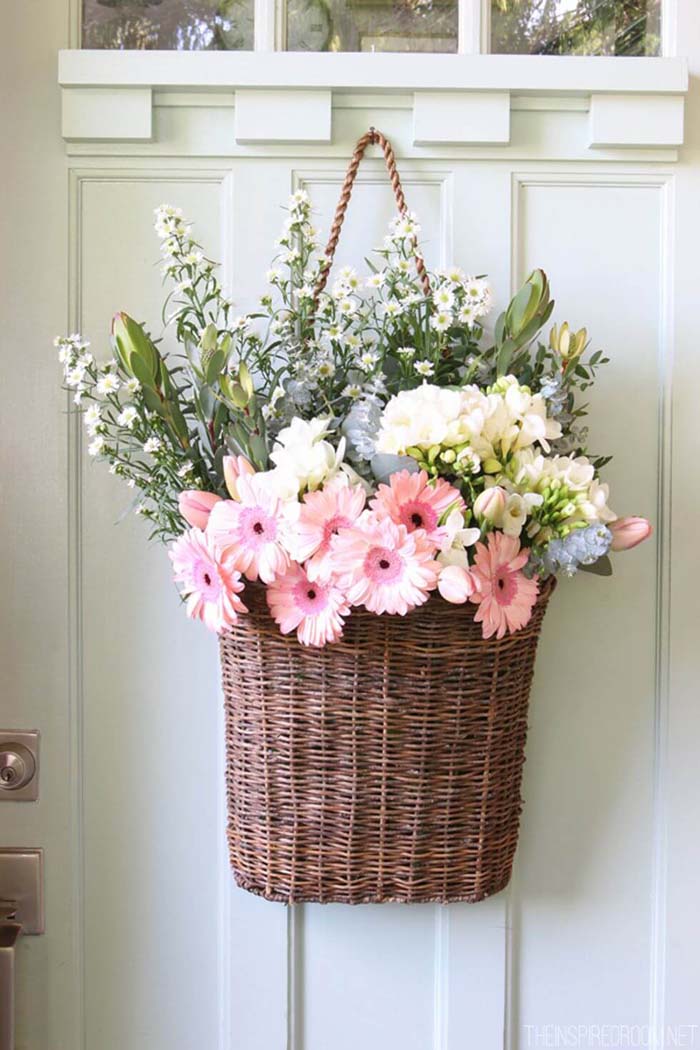 Nowadays wreaths come in various shapes.
The rattan basket is one of the non-standard ways to hang a beautiful summer bouquet at your front door.
14. Easy Dollar Store Wreath for your Summer Door Decoration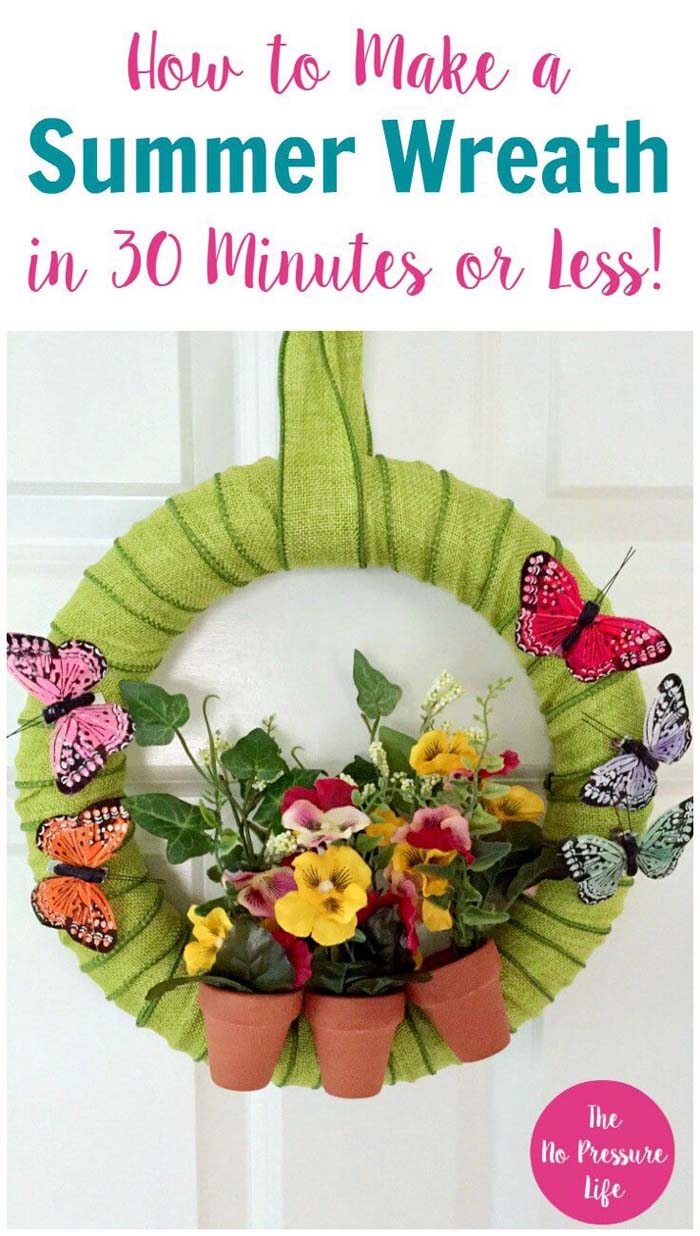 When time is essential and yet you want to give a personal touch to your front door decoration, you can quickly make a summer wreath using materials from the dollar store.
15. Multi-Colored Hydrangea Wreath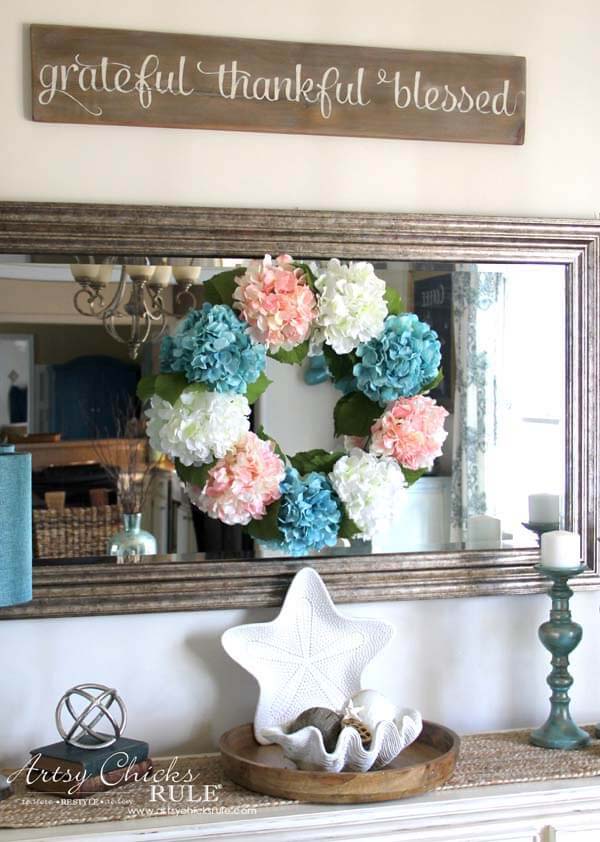 This wreath combines three colors of Hydrangea.
It doesn't need any further accents because the blossoms of the hydrangea are very rich and remarkable.
16. Decorative Hydrangea Wreath with Garland Arrangement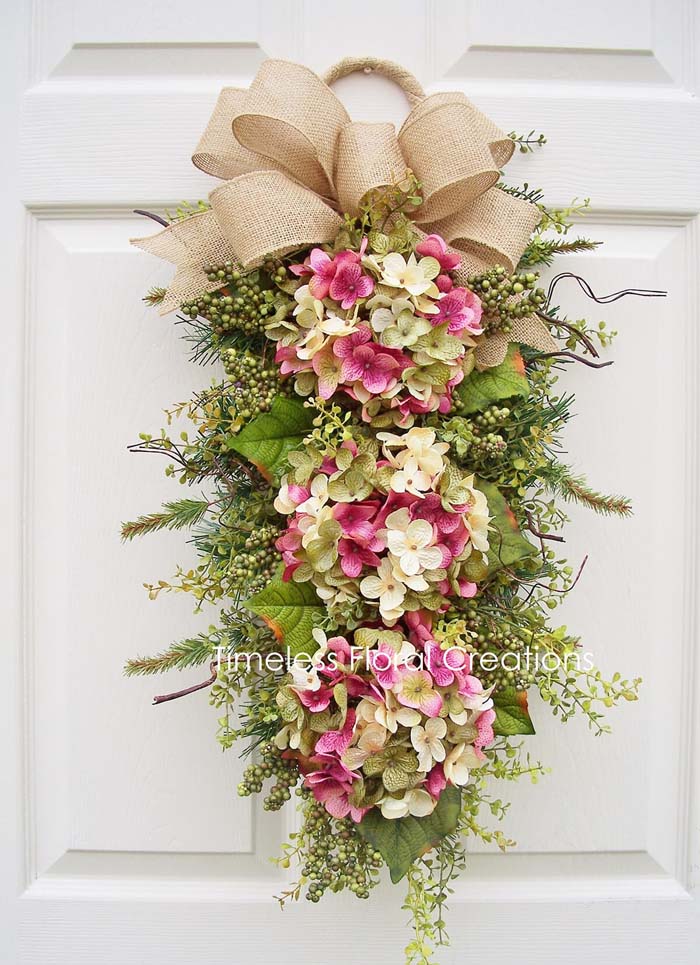 Another popular shape for a front door wreath is the garland type.
When it comes to a flower arrangement, it will make any front door more welcoming.

17. Spruce Up Your Summer with an Ice-Cream Cone Wreath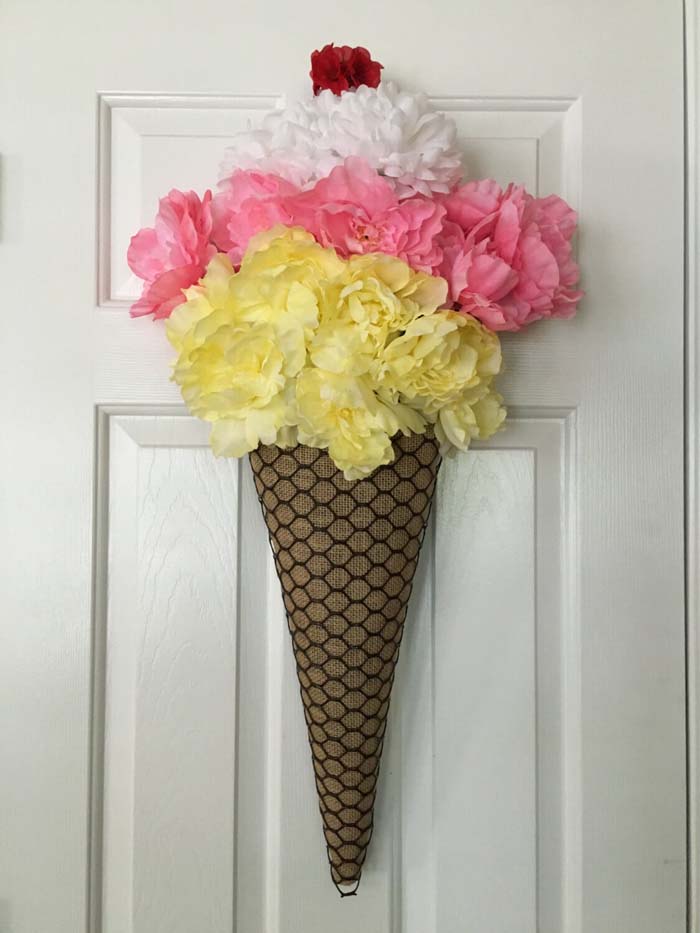 Summer is the time of the year when our moods naturally brighten up. Wreaths can also reflect that tendency.
The fun shape of an ice-cream cone holds a beautiful bouquet of faux flowers, layered to imitate the ice-cream balls.

18. Lavender and Boxwood Wreath Combination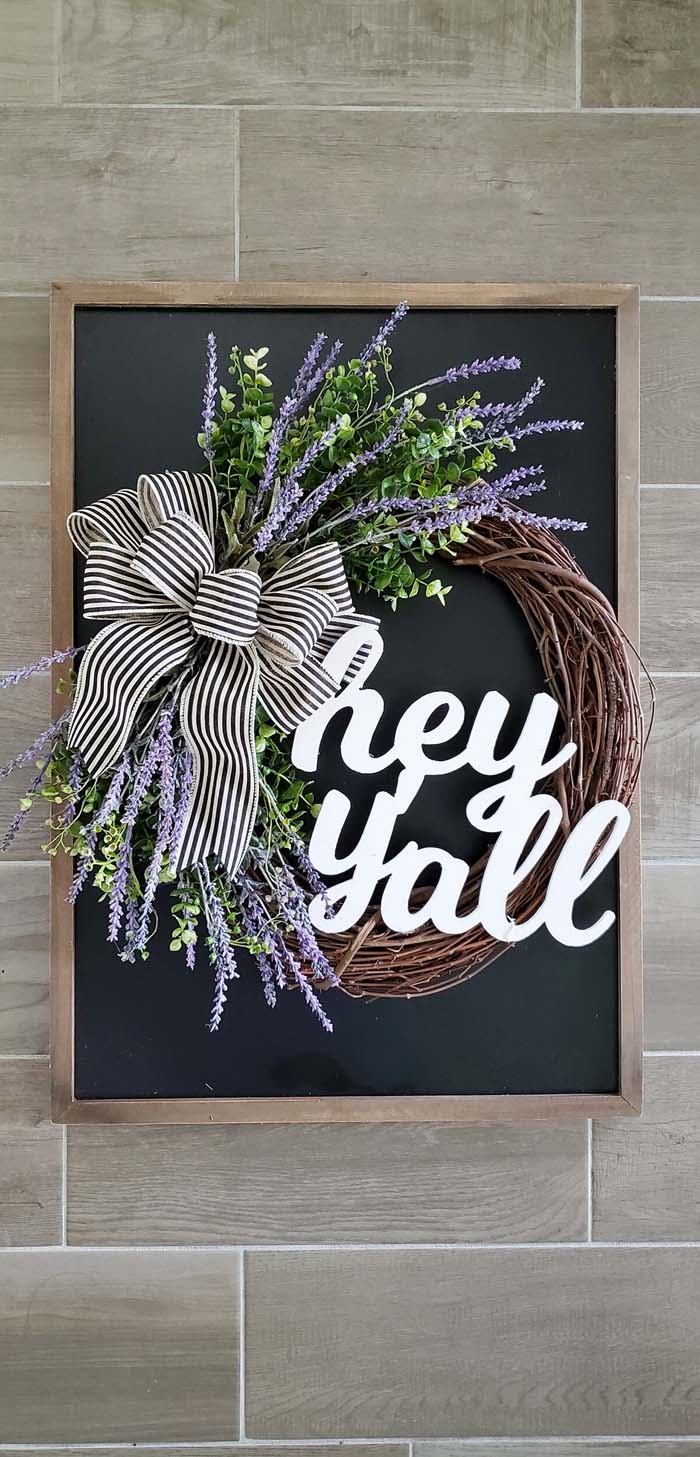 Lilac and green make a great color combo and nature has proven it.
A wreath that combines the calming and gentle Lavender with the small but thick Boxwood sprigs will add style to the ambiance.

19. Bring the Ocean to Your Home with a Symbolic Wreath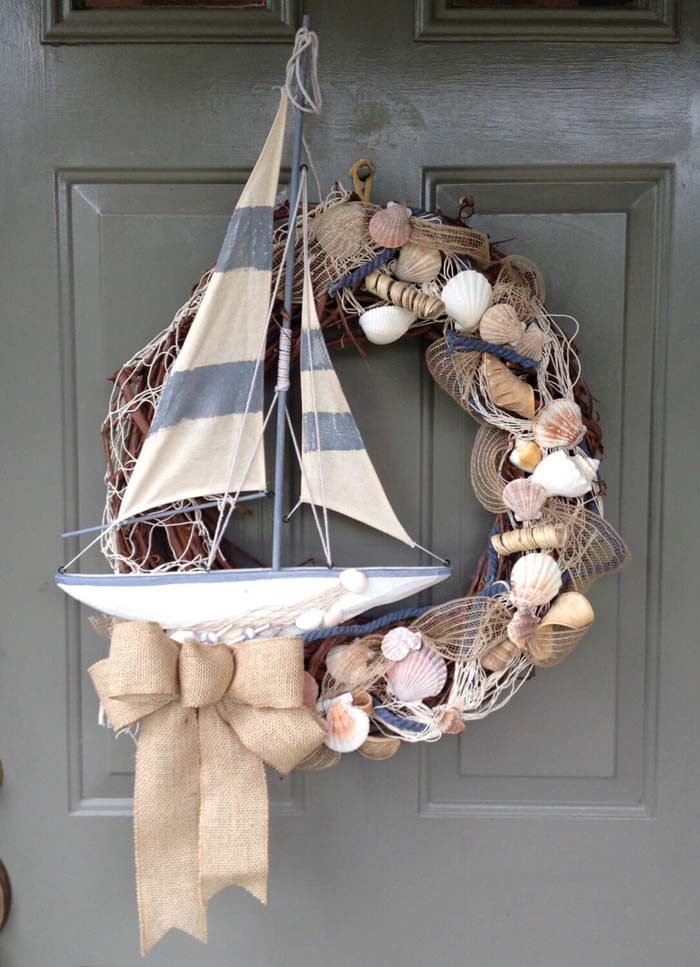 When you love the ocean and summer, you will love a wreath that combines both.
This unique item incorporates ocean symbols like seashells, a fishing net, a small boat and a burlap.

20. Rustic Refinement with a Peony Wreath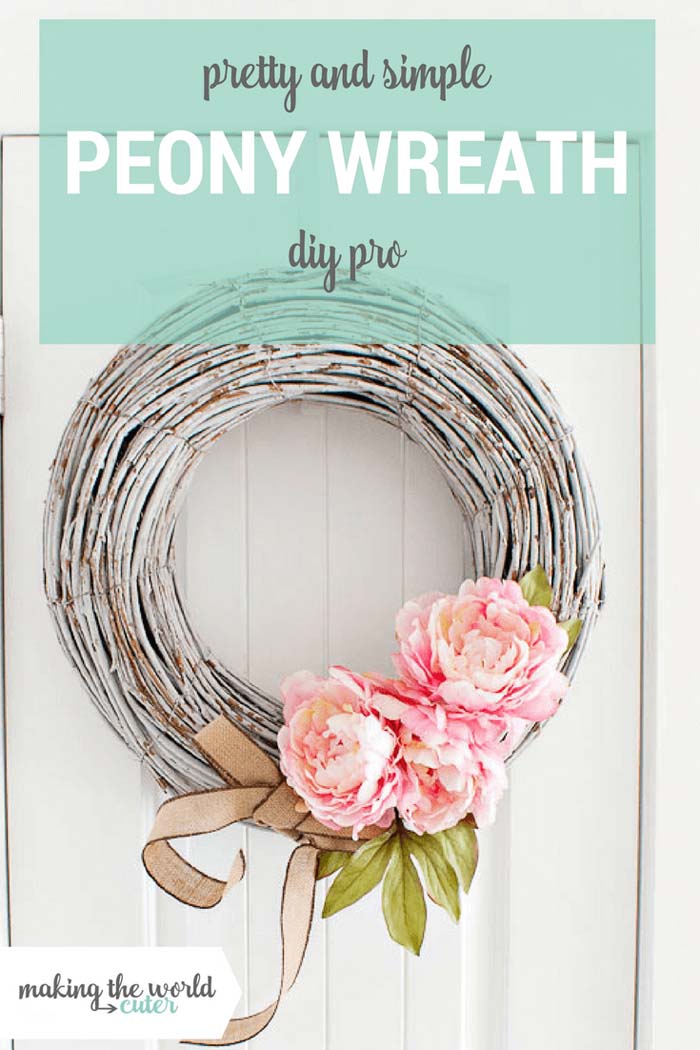 A peony wreath is a classical floral arrangement that will never age.
If added to a stick basis, they will add rustic refinement to the décor.
21. A Summer Symbol of Welcome: The Pineapple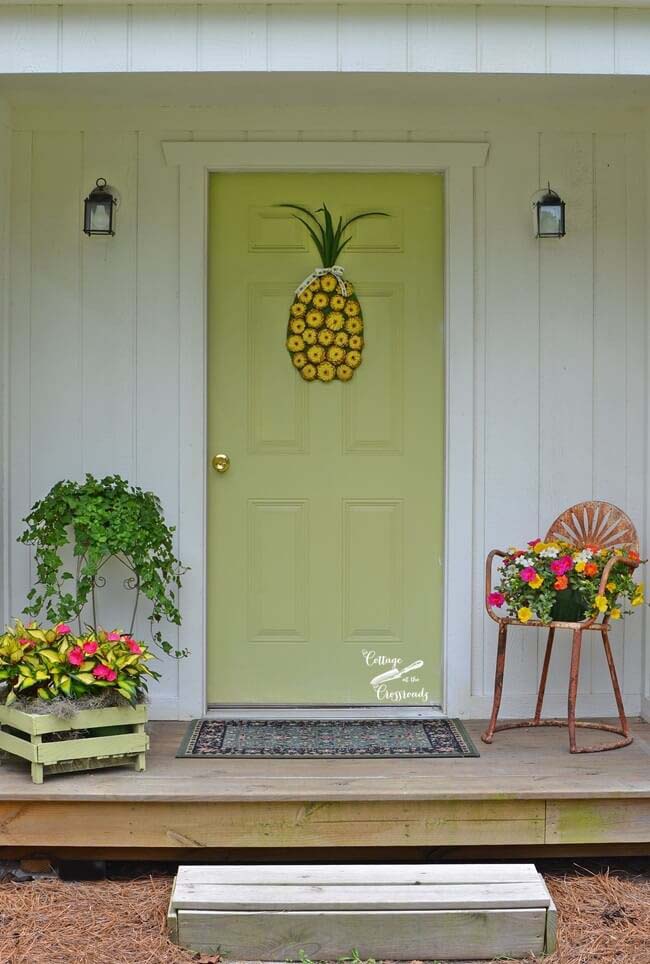 Pineapple has become a traditional symbol of welcome, especially in summer. It is very bright, cheerful and sweet.
22. Decorate Your Sunflower Wreath in the Shape of a Pineapple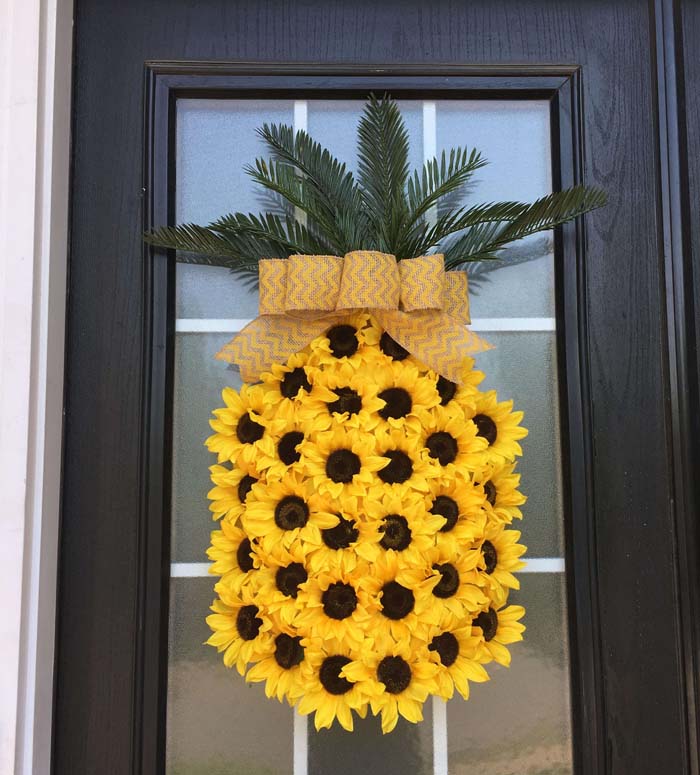 Floral pineapple wreaths bring much-needed brightness to the boring front doors.
Sunflowers are preferred for this wreath because they are a well-known summer symbol and are of the same cheerful color.

23. Make a Nautical Rope Wreath for a Seaside Feel in Your Home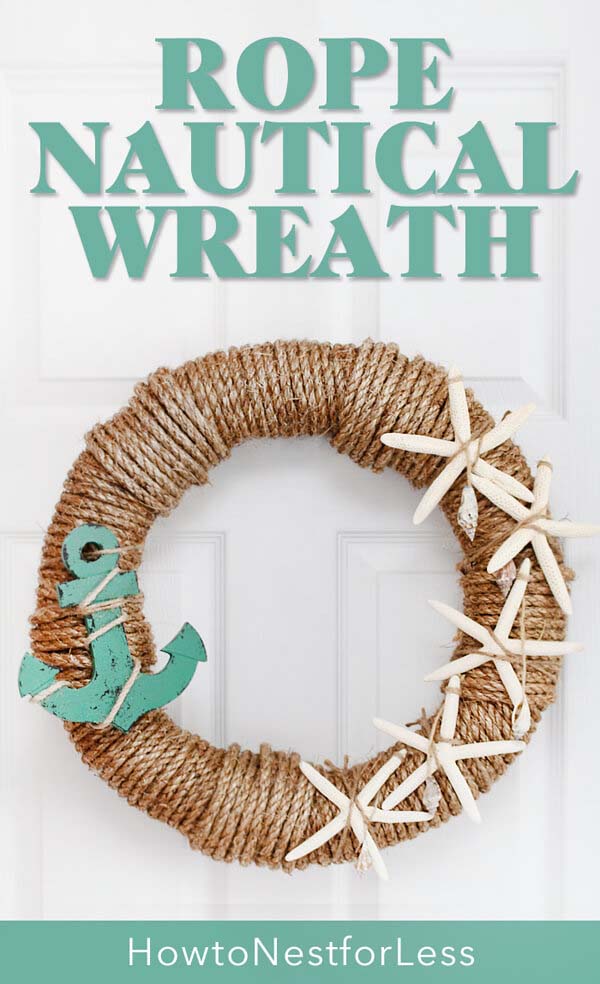 If you want a little piece from the beach, make yourself or get a nautical wreath. It combines symbols and materials that are seen only at the seaside.
24. Create a Spectacular Seashell Wreath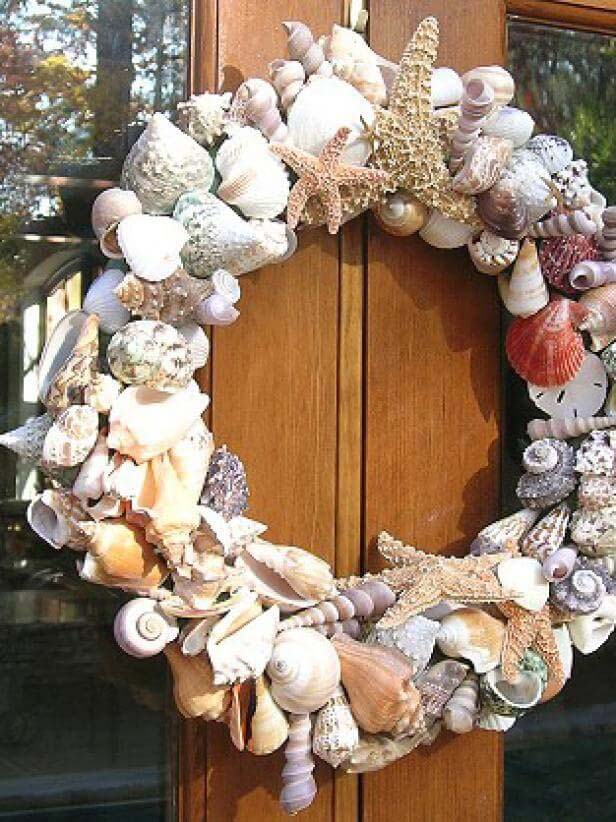 Another alternative to the nautical wreath is a wreath from various seashells.
Have we inspired you to start collecting seashells this summer?
via HGTV
25. Craft a Stylish Wreath From a Straw Hat with Faux Flowers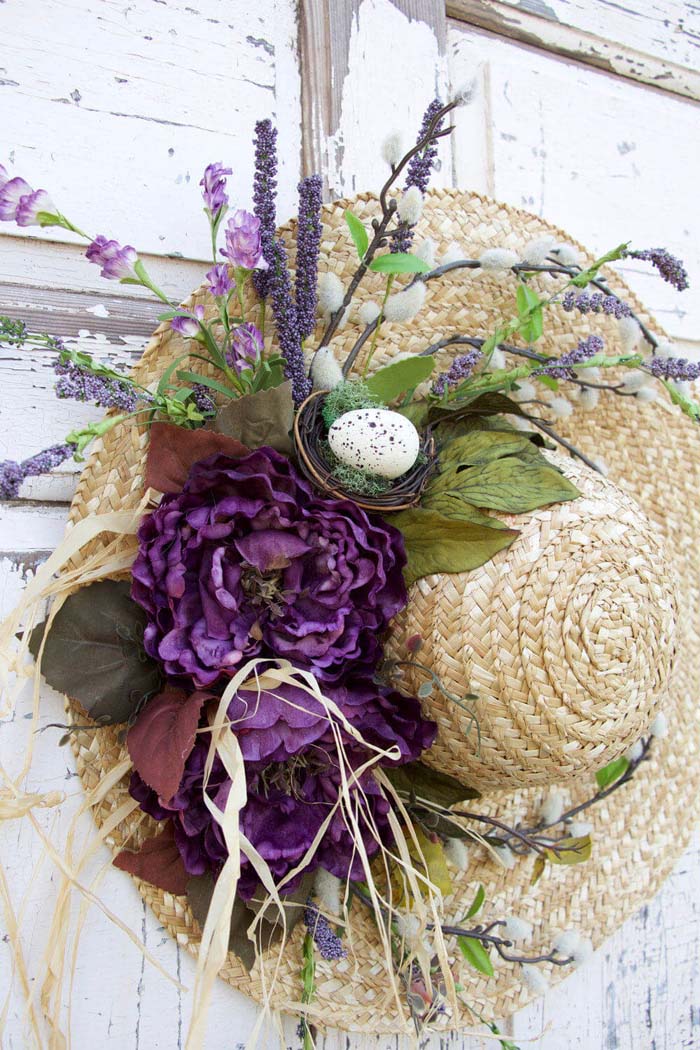 The circular shape of the straw hat makes it a great wreath basis.
The arrangement of faux flowers in lilac combined with peeking leaves will add color to the woven surface.

26. Make a Wreath with Faux Strawberries for Your Summer Decor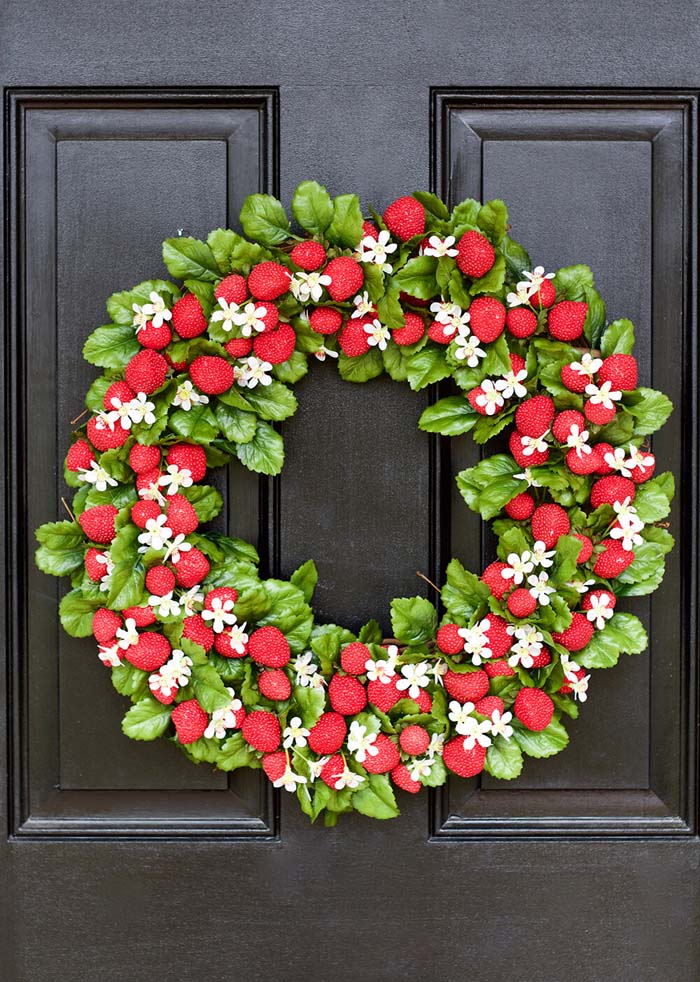 It is the perfect time of the year to eat strawberries. Why not decorate a wreath with them?
Of course, it will be cleverer to use faux strawberries which do not step back from the beauty of the real ones.

27. Make a Statement with Faux Succulent Wreaths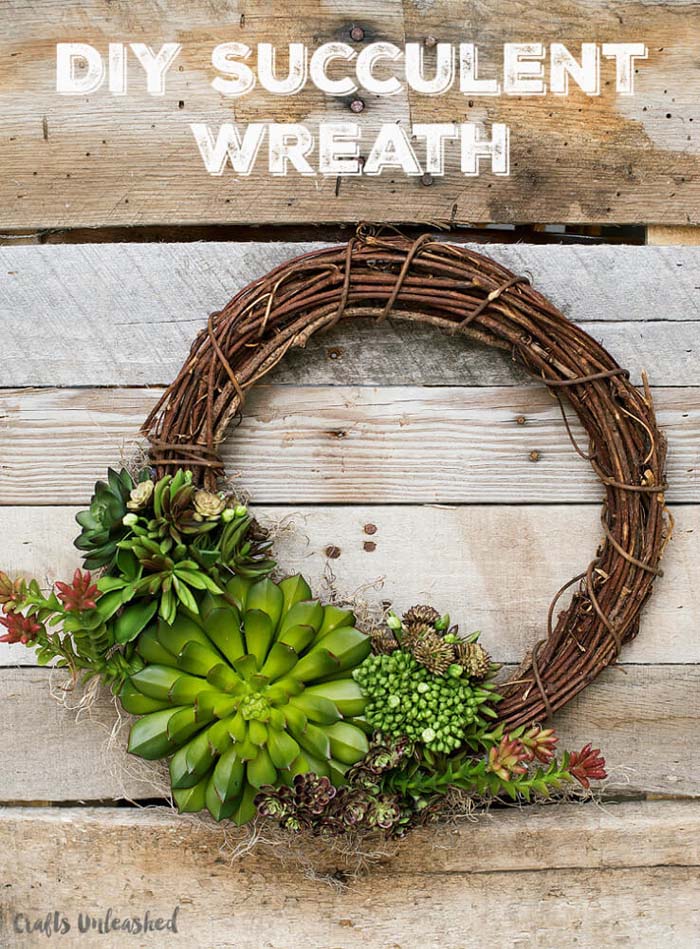 Succulents are very popular because of their unpretentious growth and variety of shapes.
If you can't get enough of them, you can get or make a wreath with faux succulents. Use grapevine to form the basis.
via Crafts Unleashed
28. Customize Your Front Door with a Personalized Family Wreath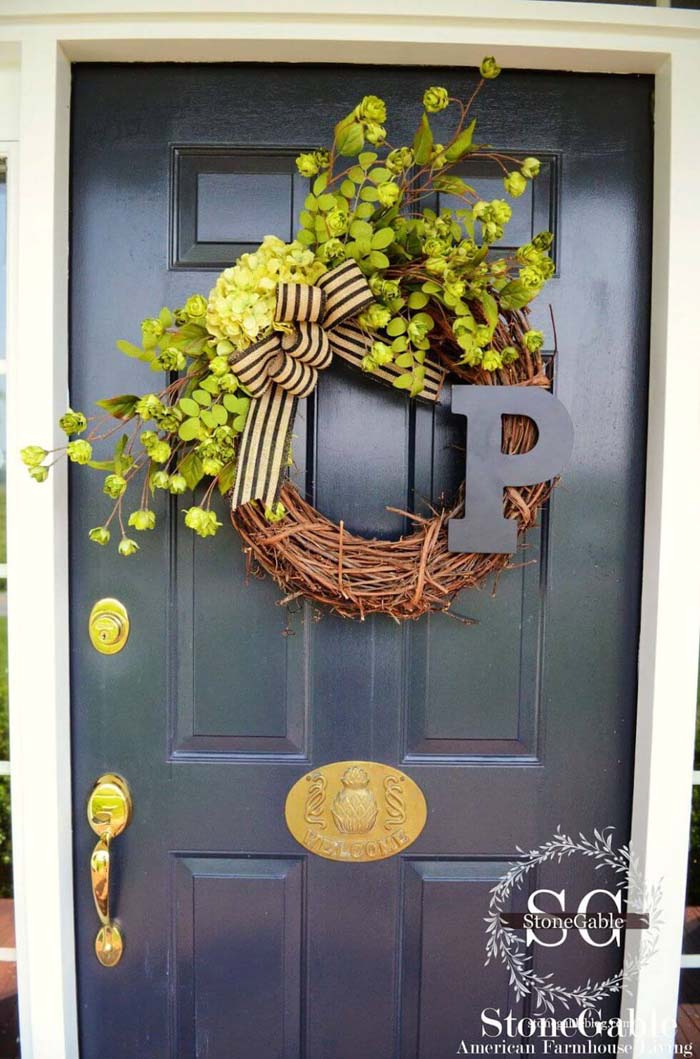 Since wreaths are usually used as a front door decoration, adding your family's initial will make it more personalized and welcoming.
via Stone Gable
29. Create a Welcoming Wreath with Grapevines and Faux Flowers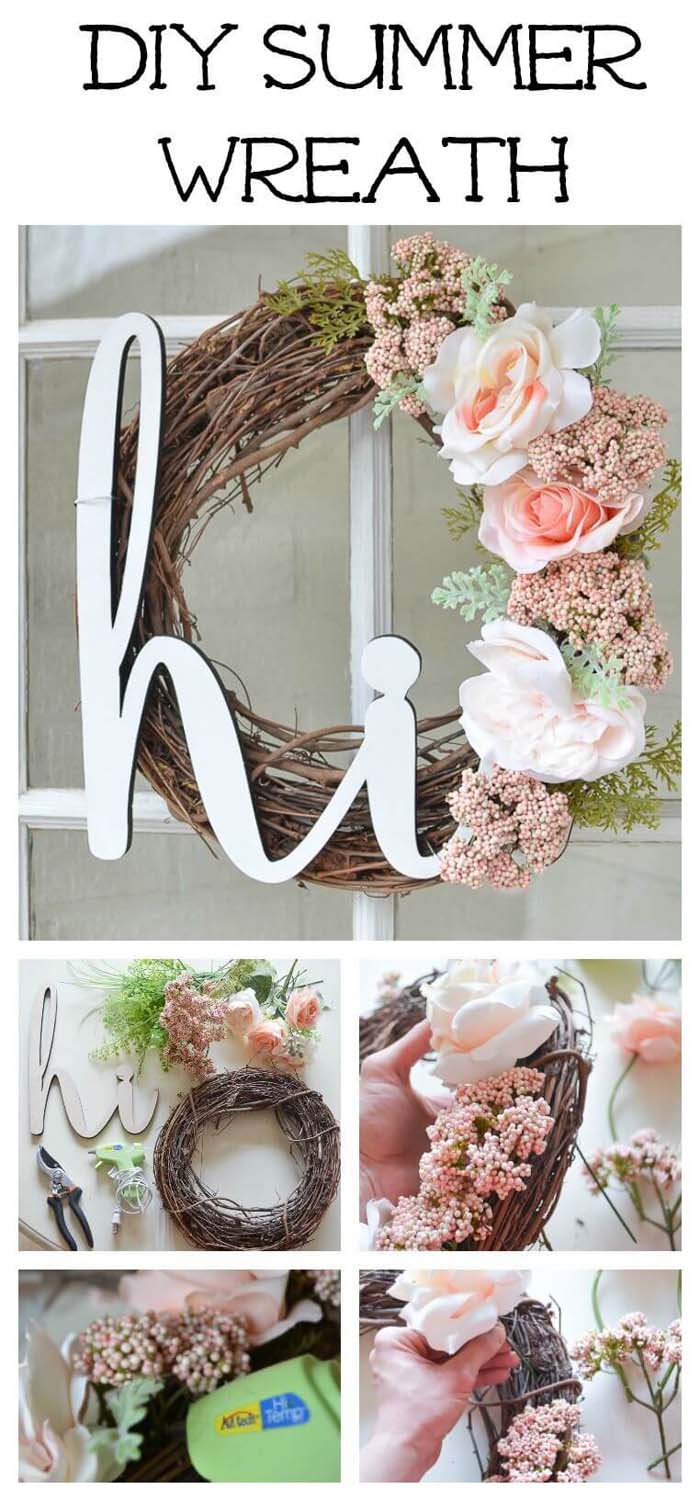 Give guests a cheering welcome with a wreath made by your own hands. Use grapevines to form a thick circle and glue on faux flowers you like.
This is the perfect weekend project for this summer.
via Sarah Joy
30. Unconventional Rustic Wreath with Red Geraniums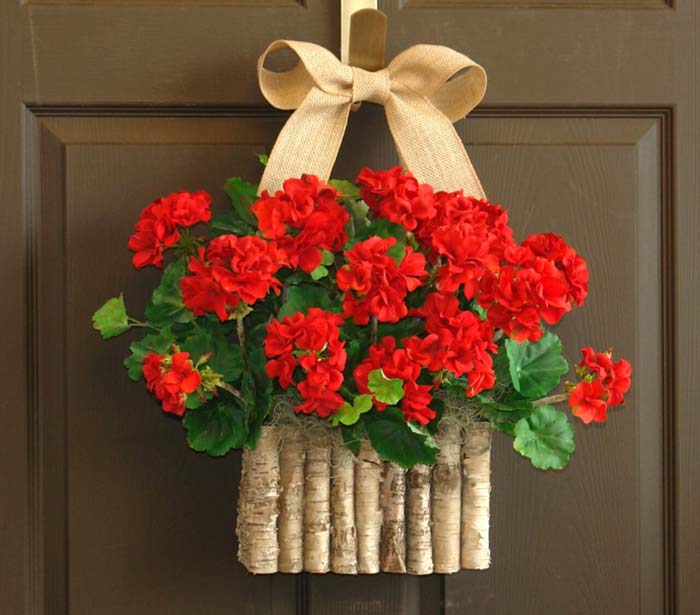 When you have window planters that contain Geraniums, you will most probably want a front door decoration that matches them.
This rustic wreath comes into an untraditional form- a basket from wood sticks that hold a rich bouquet of red Geraniums.

31. Greet Summer with a Sun-Shaped Wreath for Your Front Door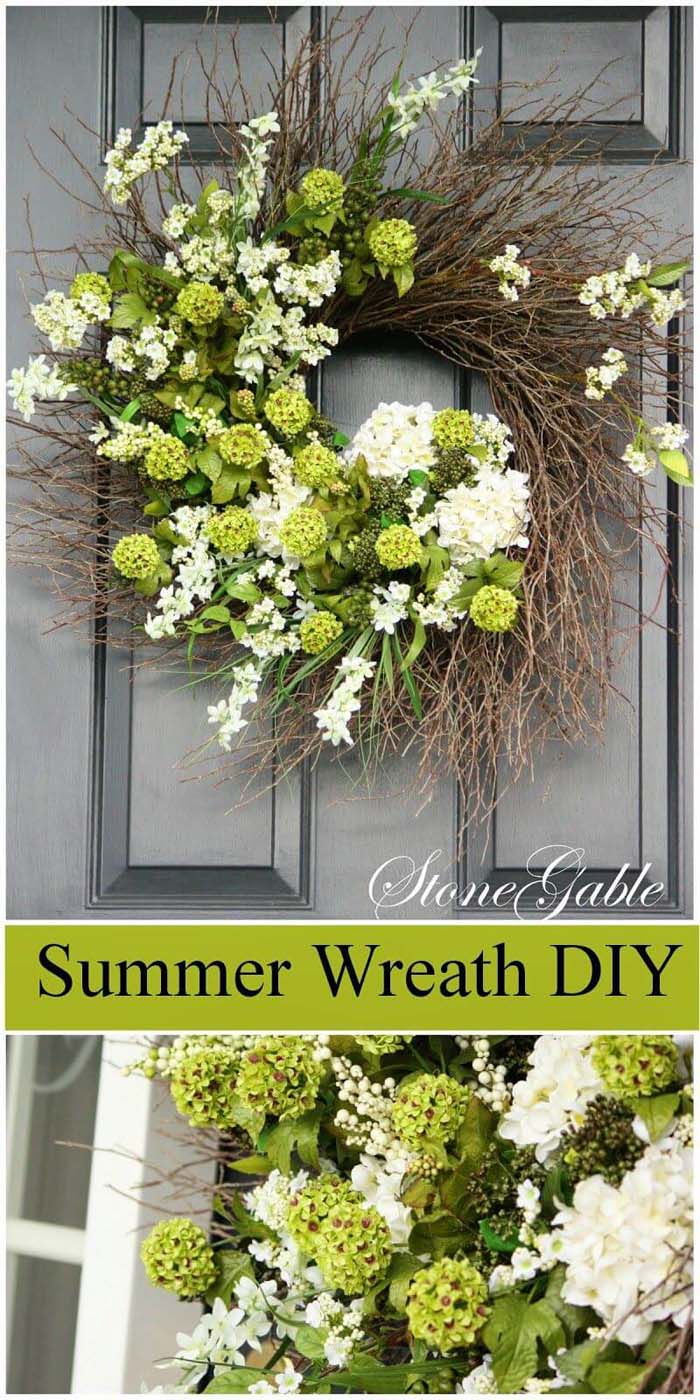 This summer wreath looks like it has just been taken from the forest. Its shape reminds of the sun and will be the most shining welcome when placed at the front door.
via Stone Gable
32. Create a Front Door Wreath with Hydrangea Blossoms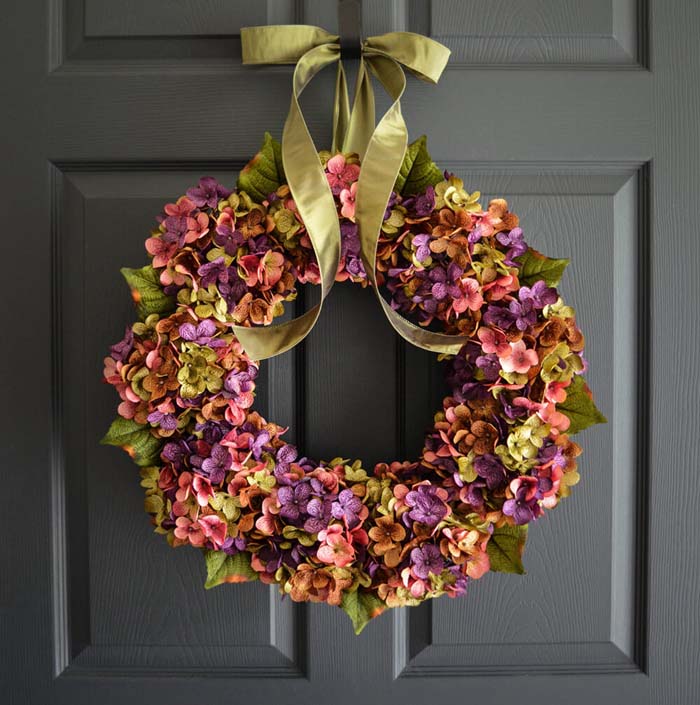 This stunning wreath will easily distinguish it from the front door because of the multicolored Hydrangea blossoms.

33. Relive the Countryside Tranquility with a Wagon Wheel Wreath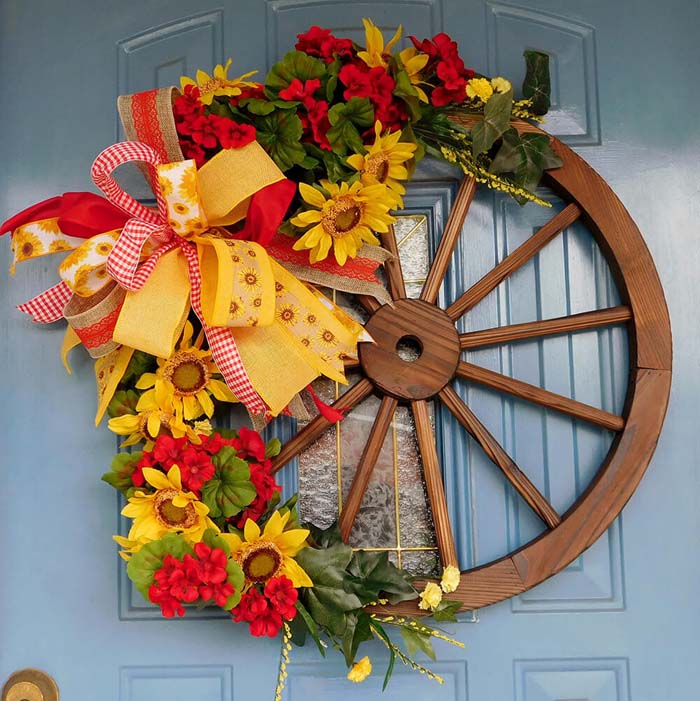 Do you miss the days spent in the countryside? You can easily remind yourself of the calmness and easiness it brings with a wreath made of a wagon wheel.

34. Celebrate Summer with a Colorful Watermelon Wreath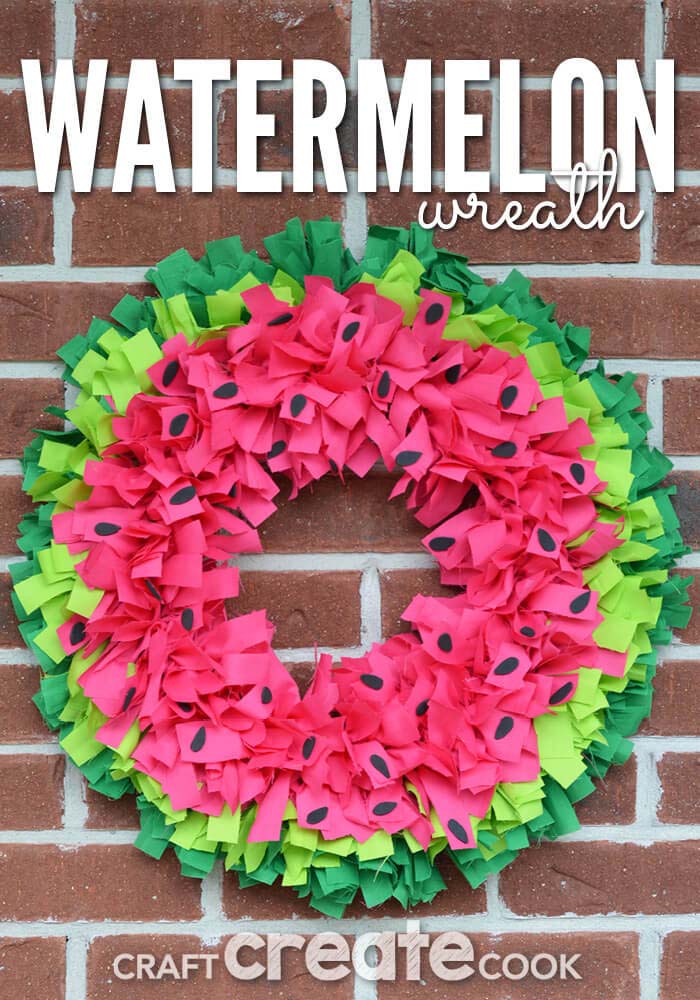 Watermelon always reminds us of summer. Its color combination is very cheerful and that makes it preferable summer decoration.