We have written about a Farmhouse built-out of grain silos here, but this one project is even more adorable!
We will introduce to you an idea which has unnoticeably become a trend which we don't want to end.
Turning unconventional spaces into an actual living space is difficult to imagine but is actually affordable, smart and long-lasting.
The story of that Texas grain silo transformed into a guesthouse is a memorable example of that on-going trend.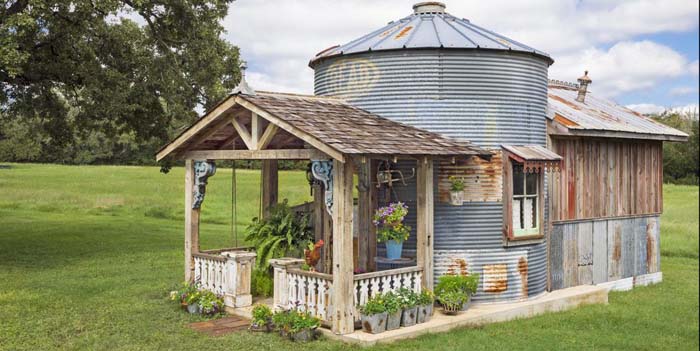 You can consider that idea for any home or space which needs a renovation. Our story is about Amy Kleinwatcher who found an unusable grain silo left.
She decided to turn it into a beautiful small house. She runs a website named Old World Antieks where you can find a lot of heirloom-worthy pieces.
She had some experience in building another house from recycled materials so she used the same construction method for her new project.
The tank she found was a 14-foot round grain silo. Using the professional support by Judy Kurtz she started her mission from a search for materials to be recycled for the interior of her project.
The final result is this breathtaking 1,000-square-foot guesthouse which includes a front porch, a small living room, a bedroom and a bath– everything a family needs to be comfortably accommodated for short or longer period of time.
Let's take a look at each room and the materials used to create this unique interior.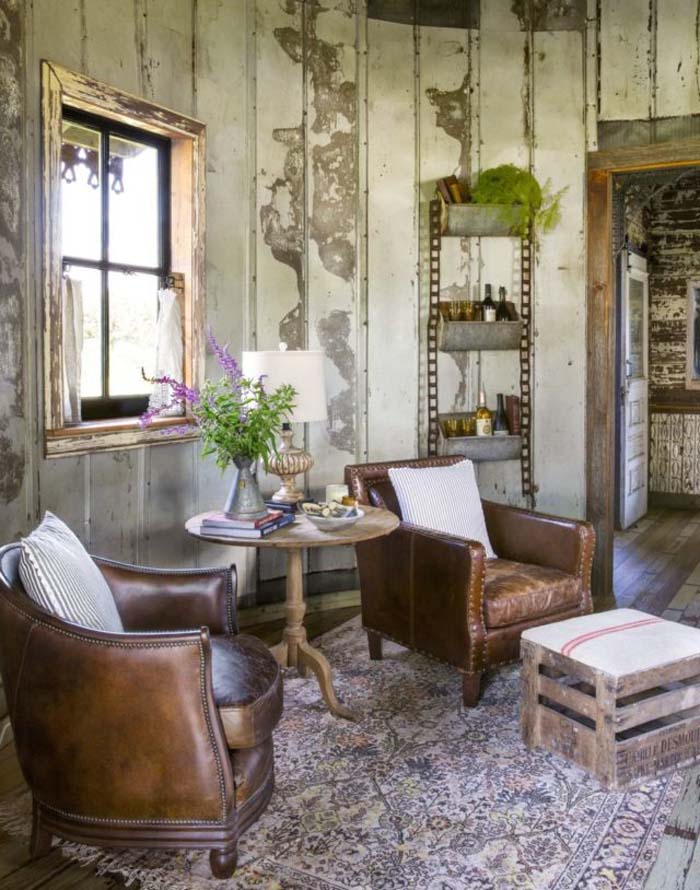 Sitting area next to a sunny window.
She has painted the internal metal walls of the silo creating a vintage footprint through the aging finish.
The wooden material for the window and the door frame is reclaimed wood that Amy upcycled.
The metal holder on the wall is also reused. Some perforated rails nailed at the wall, wooden baskets at different height have created a functional section element.
She has used it to hold bottles and glasses but you can always use it for other purposes – as a bookshelf or as a plant holder, etc. The furniture is not much, just enough for a couple – two arm-chairs covered in leather that perfectly fit the small living space created in the silo.
As you can see there is a small table for the drinks as well as a DIY stool which can be used as an additional chair or for stretching your legs at the end of the long day.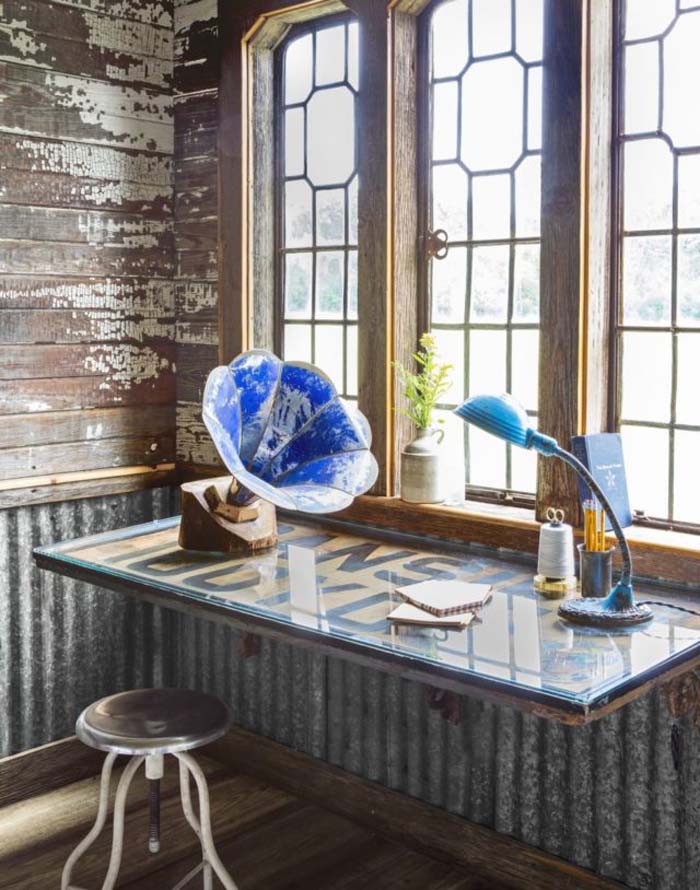 The living area is complemented by a fixed at the bottom window frame board which creates an ideal working space.
Ann has decided to cover part of the walls with wood planks to create a cozy atmosphere for the work processes.
The window for that part of the silo is of strategic size to let the light come through easily and light up the entire work area.
An old gramophone and an antique table lamp are her way to leave us with the vintage feeling for that space.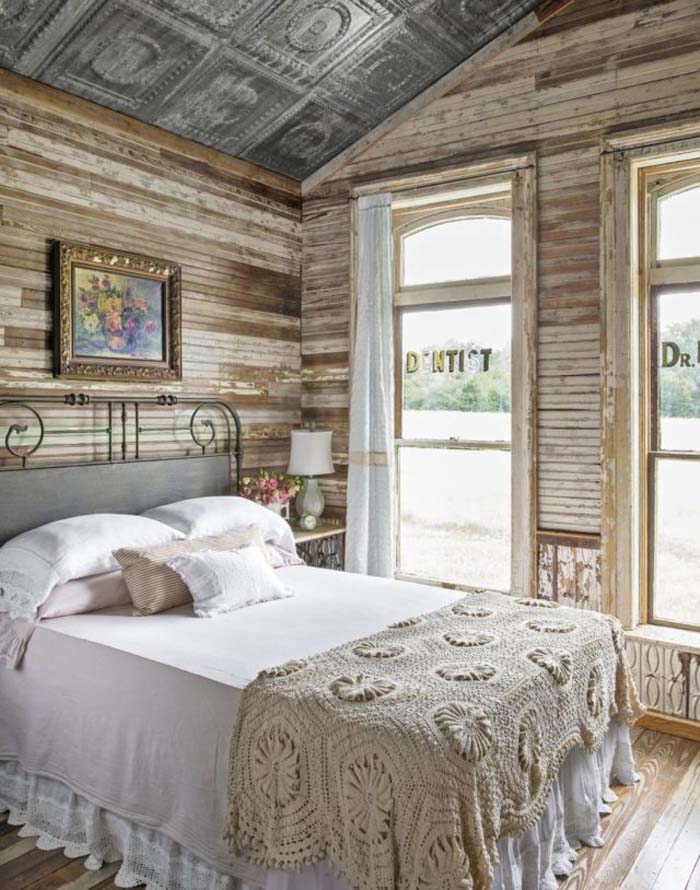 The rustic interior bedroom leaves us speechless.
Recycled wood leftovers on the walls and on the floor, upcycled metal sheet plates, fantastic metal headboard and soft knitted blanket.
The windows have been taken from old doctor cabinets and the signs have not been taken off. The upcycled materials create a feeling from another era and are so eco-friendly.
Ann has perfectly combined these two trends to create a bedroom you would never leave.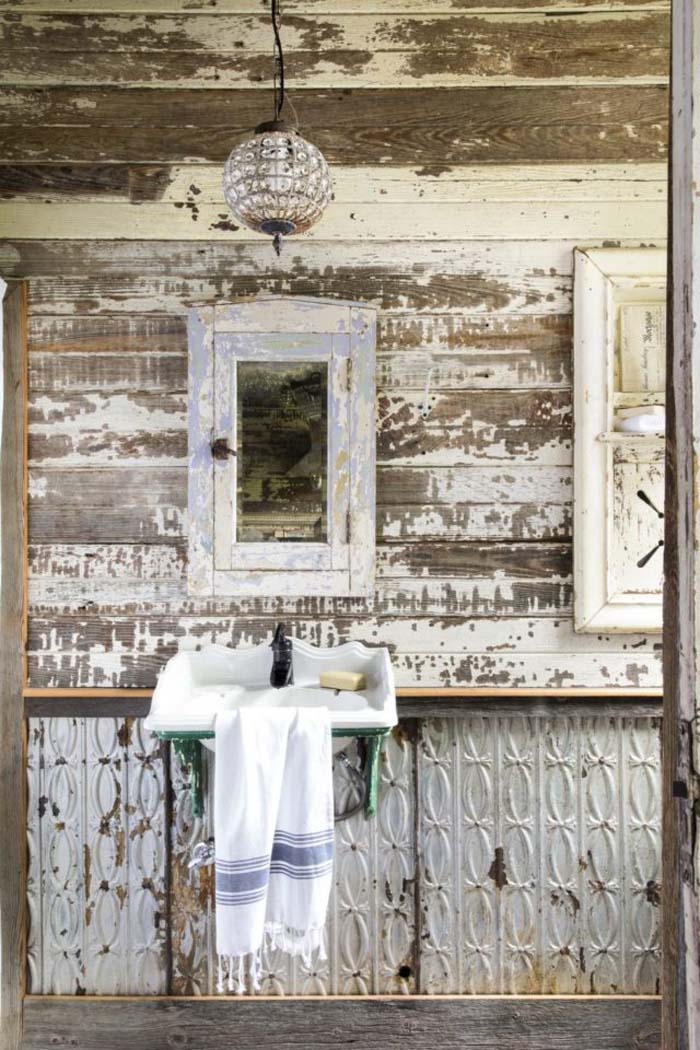 The bathroom is very plain but at the same time has all you need -a recycled metal wash-basin, an old window frame used as a cosmetics shelf.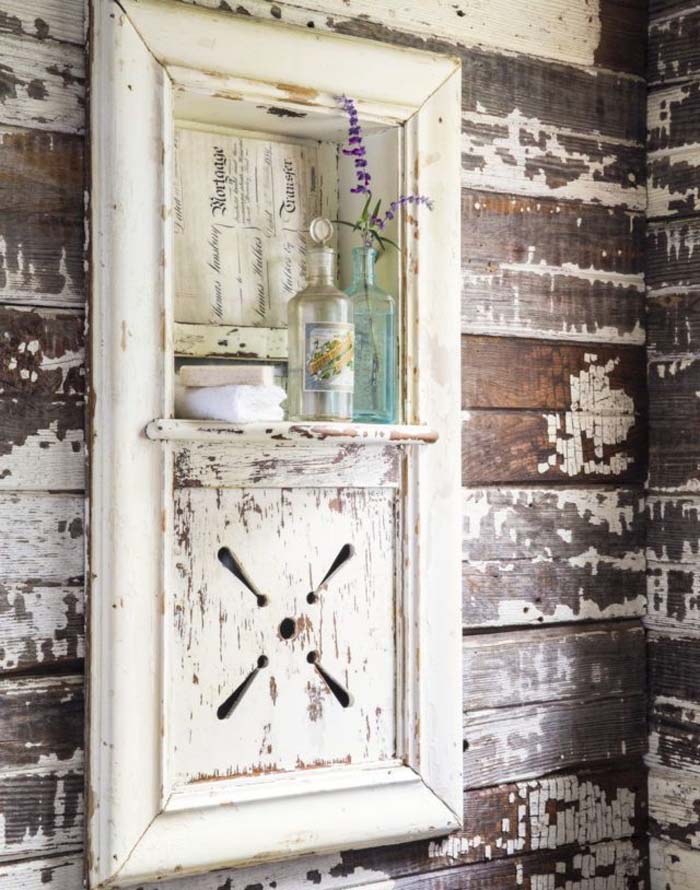 Walls are again covered in wooden planks to create the repetitive vintage aging effect.
That silo has even an entrance-hall!
A mix of wallpapers with wooden and tile patterns, two chairs, a small table, some plants. You can use this area on purpose or as a quiet place for reading a book or your favorite magazine.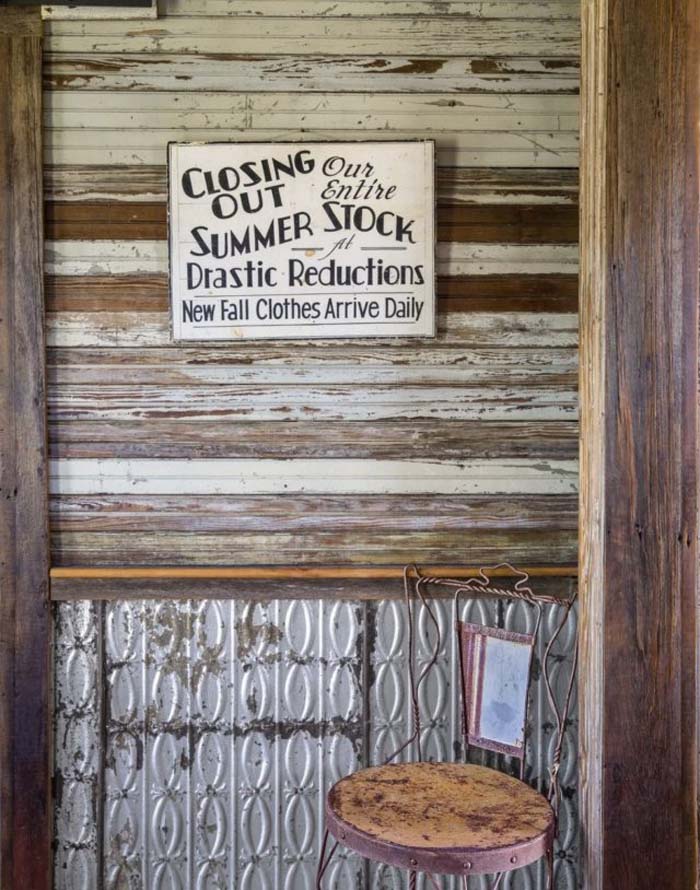 The outside of the silo has not been changed at all.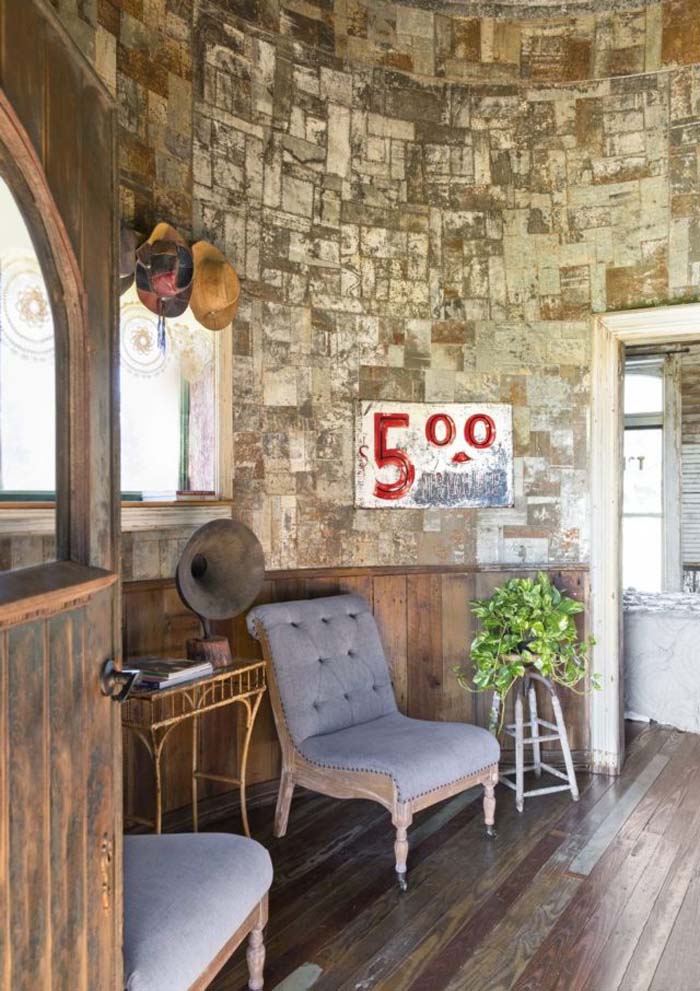 The surface has been left untouched to remind us of the initial purpose of the silo and the impressive transformation of its application.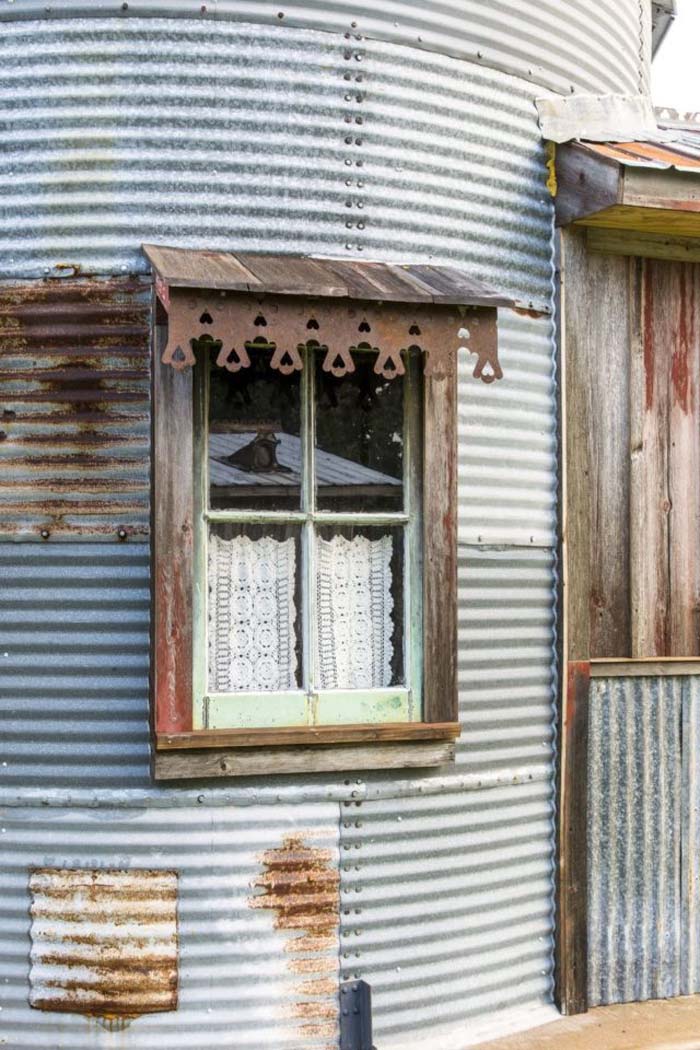 The porch has been made entirely from recycled wood material. Ann has decorated its ceiling with old machine hooks to hang on beautiful flowers.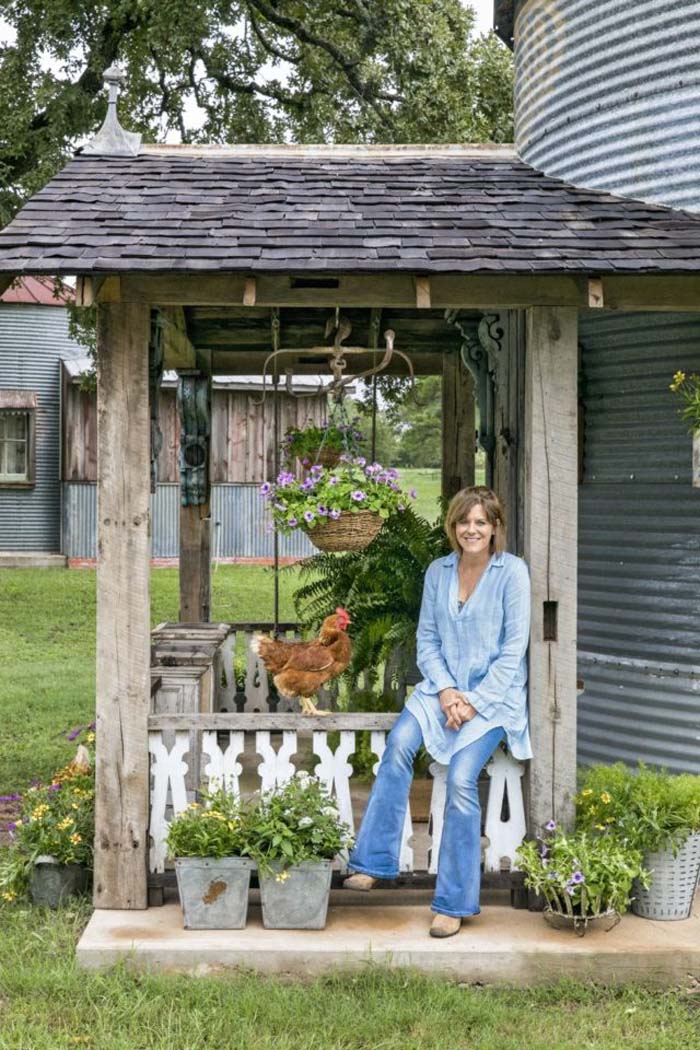 The wooden beams are with carving which introduces us to the new usage of the silo from the entrance – a lovely small home that will take you away to another century.
The unconventional homes are eco-friendly and cost-effective to renovate. They may look simple on the outside but once you step inside you will be surprised by their interior and optimized space.
Have you already started picturing your upcycled silo home? Be creative, brave and self-driven and you will be satisfied with the end result. 
You might be interested in: