Every gardener knows that perennials are wonderful additions to a garden; they're hardy and low-maintenance, and you don't have to replant them every year.
Many varieties depend on direct sunlight to complete their yearly cycle — but not all of them!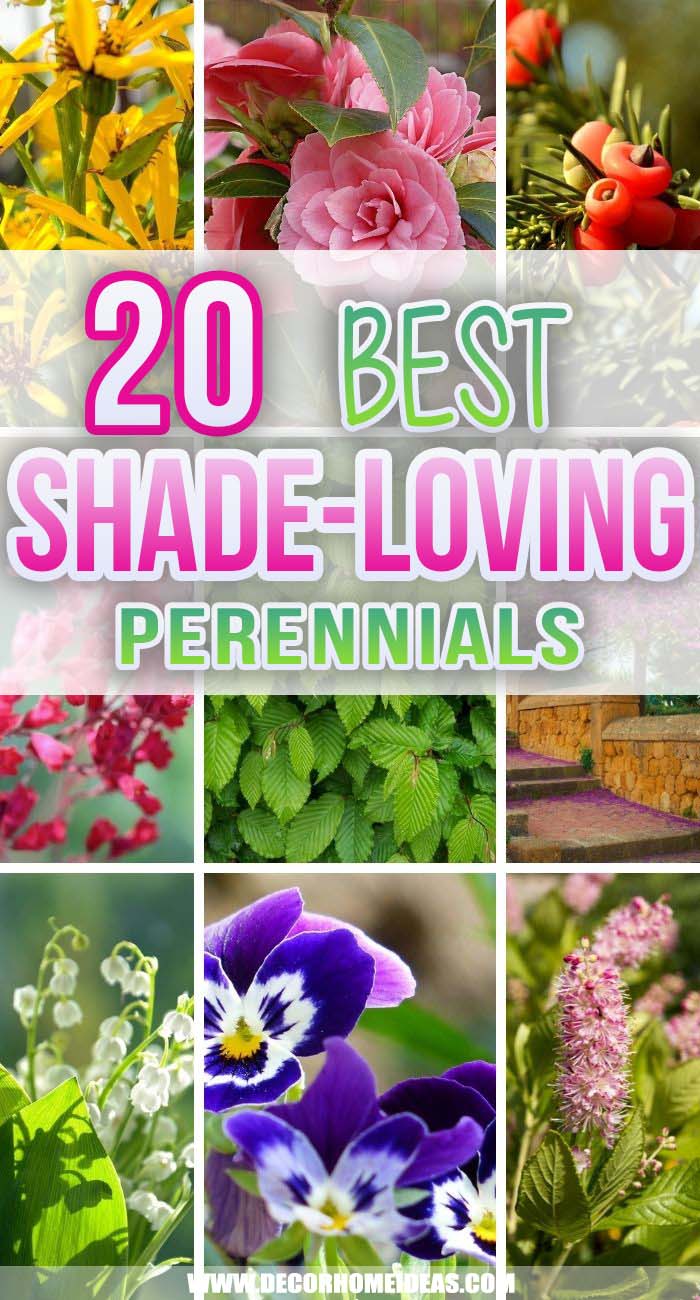 The best shade-loving perennials thrive in dimly lit areas, so you can plant them under trees or along the edge of your side yard.
1. Camelia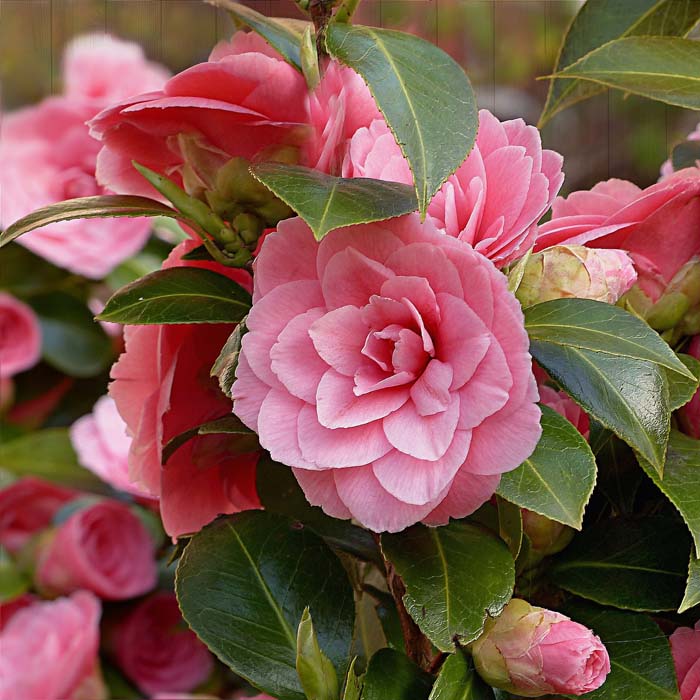 If you're looking for flowering perennial plants that do well in the shade, the pretty Camelia is a wonderful choice.
With its big, brilliantly colored blooms, this shrub brings life to a shady backyard.
This plant grows nicely in full shade or partial sunlight, giving you plenty of flexibility when it comes to choosing a spot in the garden.
2. Crape Myrtle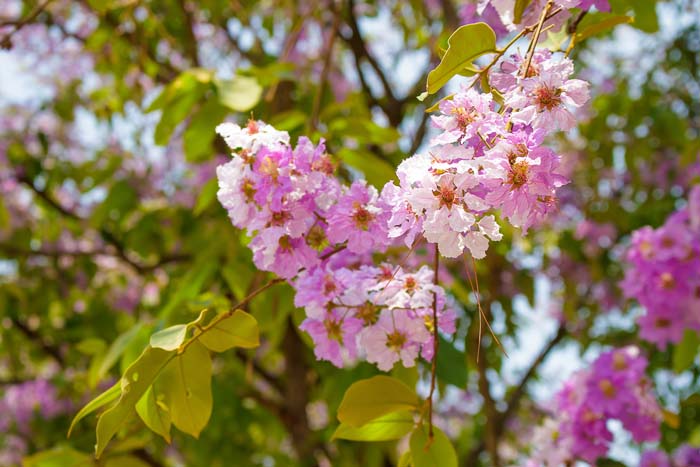 The unusual crape myrtle is a flowering tree with cheerful, vibrant blooms.
Keep in mind that there are many different varieties of the crape myrtle; make sure to check the label to make sure you're getting one that tolerates the shade.
If you're interested in bigger flowers, try to place this tree in an area that gets at least a few hours of sun each day.
3. False Goat's Beard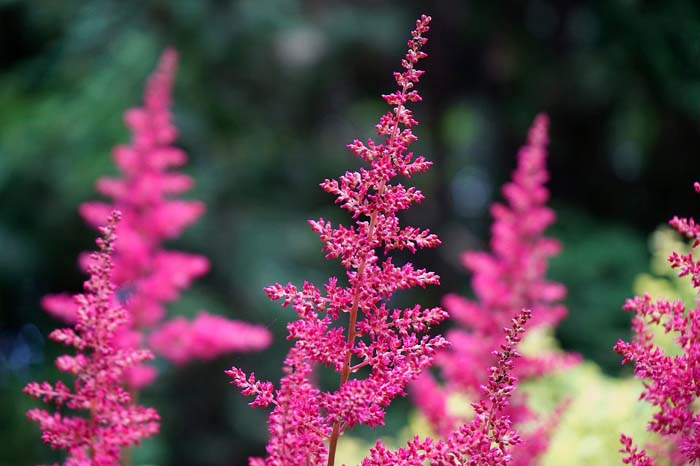 Are you the type of gardener who loves to collect rare and unusual plants?
The false goat's beard is a fun option for shady spots. The cone-shaped clusters of flowers feature fine petals that look feathery from afar.
Honeybees and other pollinators love them, so your garden will be buzzing with life. This tough, hardy plant works well in zones 5B-8.
4. Hellebores (Lenten Rose)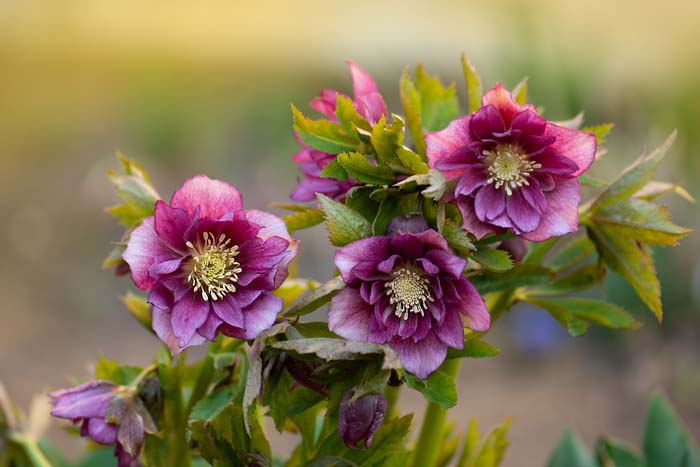 The name "hellebores" might sound alarming, but this shade-loving flowering plant is spectacular. The delicate petals are slightly translucent, creating a charming watercolor effect.
Don't let the pretty blooms fool you — this plant is tough and drought-resistant, so it's perfect for part-time gardeners. Plant the hellebores in the shade in zones 4-9 for best results.
5. Heuchera (Coral Bells)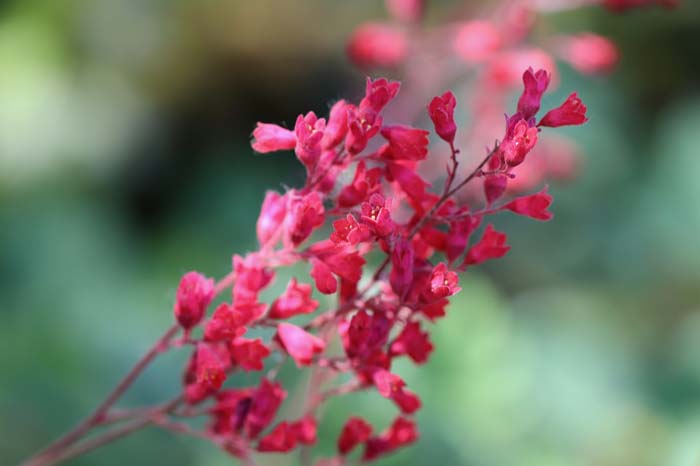 Do you have problems with deer in your garden? The heuchera plant will help keep the critters at bay. With its green or purple leaves, the heuchera adds a glorious splash of color to a shaded backyard.
20 Best Shade-Loving Perennials video:
When the plant blooms, it grows tall stalks lined with colorful blossoms. It's easy to grow in zones 4-9; as a bonus, the blossoms will attract beautiful butterflies.
6. Hornbeam (Ironwood or Musclewood)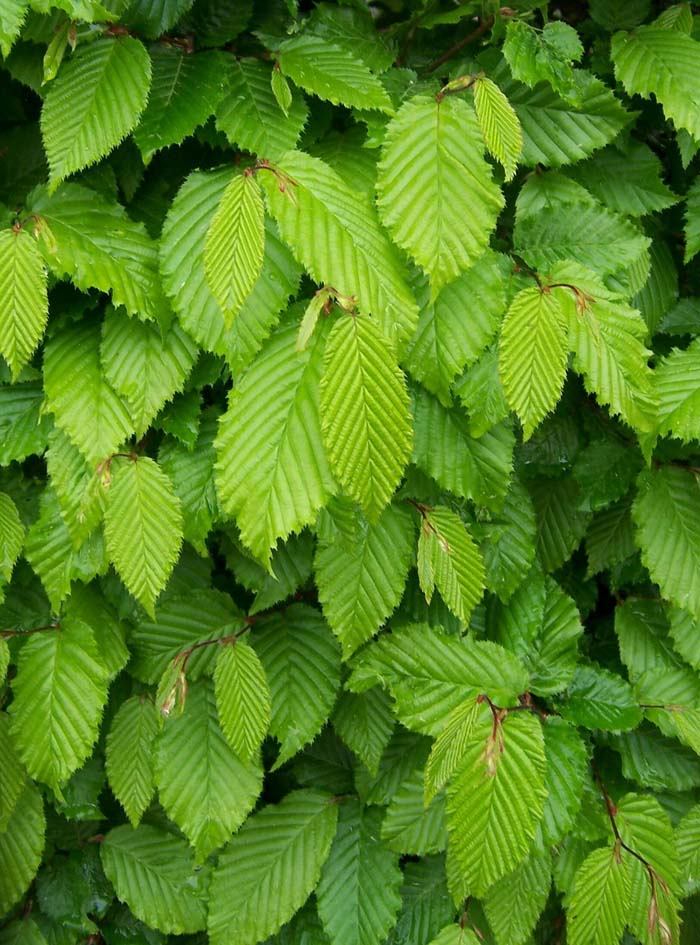 If you're searching for foliage to plant in a low-sun area, the hornbeam is an exceptional choice. With its distinctive veined leaves, this compact tree looks lovely year-round.
Around the beginning of June, adorable catkins add a pop of texture and color. The Hornbeam features dense foliage, so it's sure to attract songbirds and other creatures seeking shelter.
7. Japanese Maple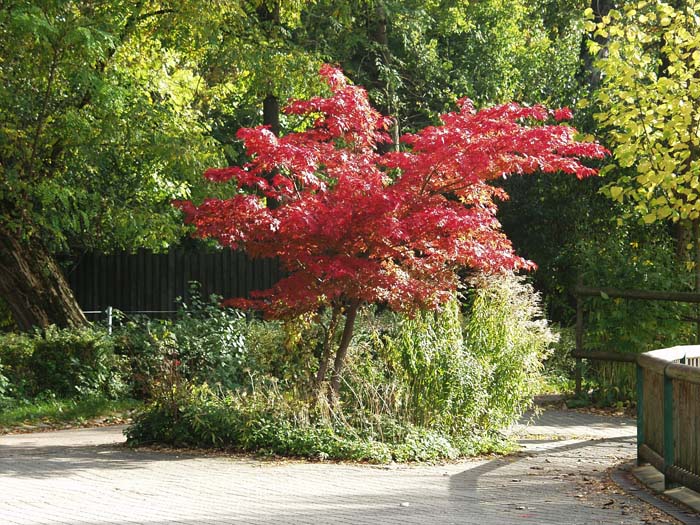 If you've ever been to a botanical garden in the fall, chances are good that you've seen the magnificent Japanese maple tree.
As summer draws to a close, the tree's leaves turn to a vivid, dazzling shade of red that contrasts dramatically with the dark bark. Plant this tree in zones 5-9 under a selection of large, full-foliage trees; it will thrive in the filtered light.
8. Leopard Plant (Ligularia)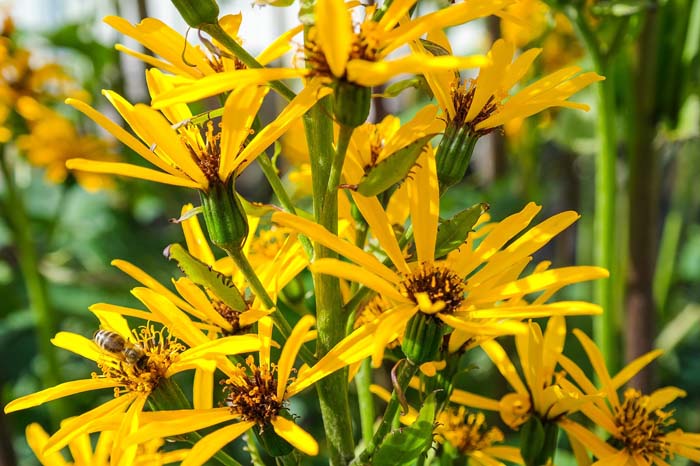 Turn a shady part of your backyard into a lush paradise with the leopard plant, which thrives in zones 4-9. The large, dark-green leaves look gorgeous throughout the year. The best part?
When the plant starts to bloom, you'll discover a collection of brilliant yellow flowers that appear to float above the foliage.
9. Lily of the Valley Shrub (also known as Japanese Pieris or Andromeda)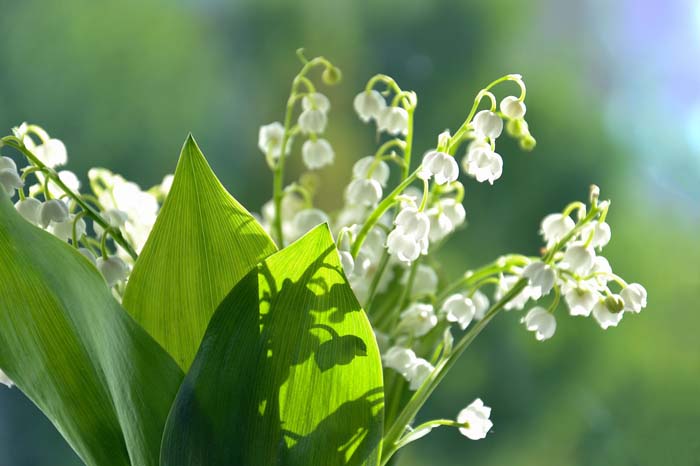 When you want to cover a large, partially-shaded area, the lily of the valley is an easy option.
This flowering shrub loves the shade, growing dark-green leaves with lighter edges. When it blooms in the spring, you'll be delighted by the tiny flowers that grow in large clusters.
10. Magnolia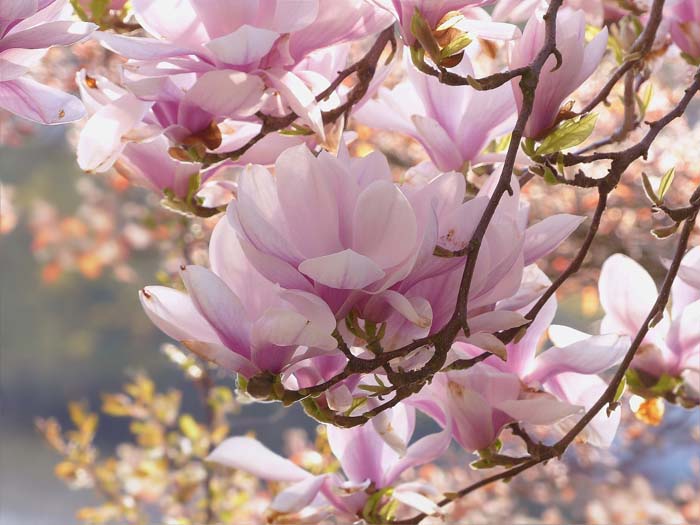 If you've never been to the south, you're in for something special — the magnolia is one of the most beautiful shade-loving perennials you can buy for zones 4-9.
These spectacular trees grow from 15-25 feet tall, sprouting rich green leaves with a glossy finish.
The real magic happens when the trees bloom; they come to life with stunning pink and purple flowers that fill your yard with a delicious, sweet aroma.
11. Monkshood (Wolfsbane, Aconitum)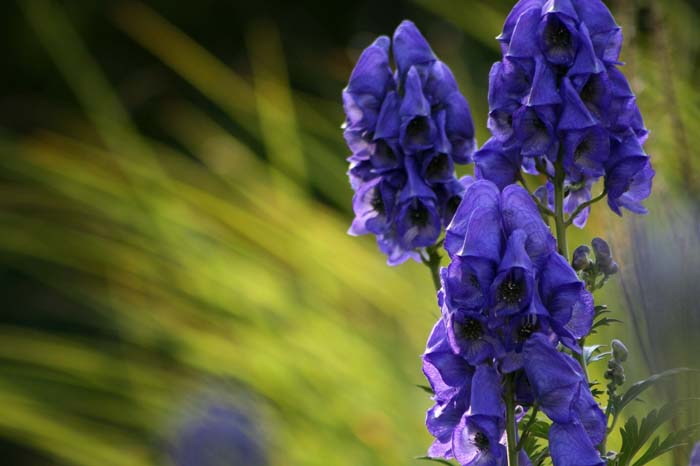 Monkshood also goes by the name "wolfsbane"; that's because of the natural chemicals it contains.
They're dangerous for both people and animals, so it's a good idea to choose these plants only if you live in a home without children or family pets.
That way, you can enjoy the stunning purple flowers in zones 3-7 with peace of mind.
12. Mountain Laurel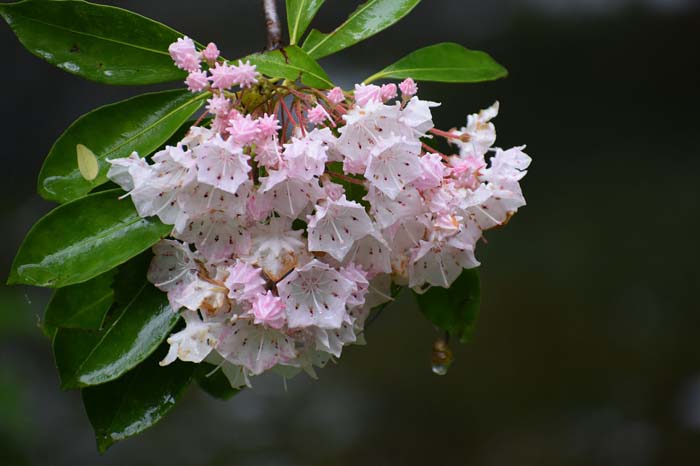 The gorgeous mountain laurel might be the most magical shade-loving plant of them all.
Featuring long, narrow leaves in a deep green color, this low-height plant adds depth to a shaded part of your yard.
The real excitement starts when the flowers start to bud; they start as spiky pods, eventually expanding into stunning geometric flowers with pointed tips.
13. Oakleaf Hydrangea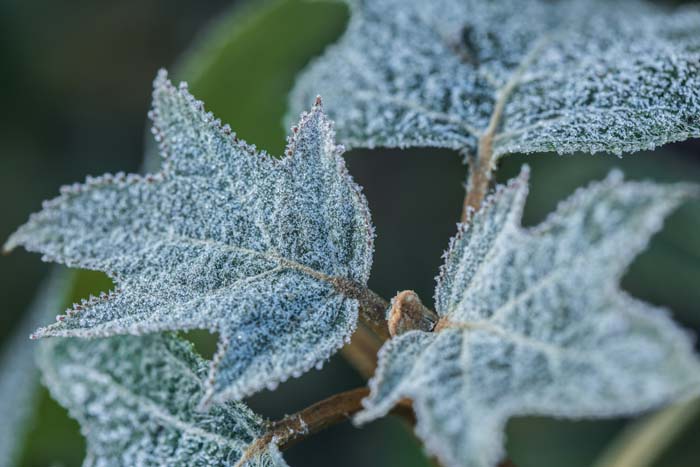 You've probably heard of the hydrangea; the oakleaf hydrangea is a more unusual alternative. The flowers grow in large cones that stick up over the foliage for bold, dramatic effect.
This plant does well in zones 5B-9, especially if you can place it in an area with partial to full shade.
14. Redbud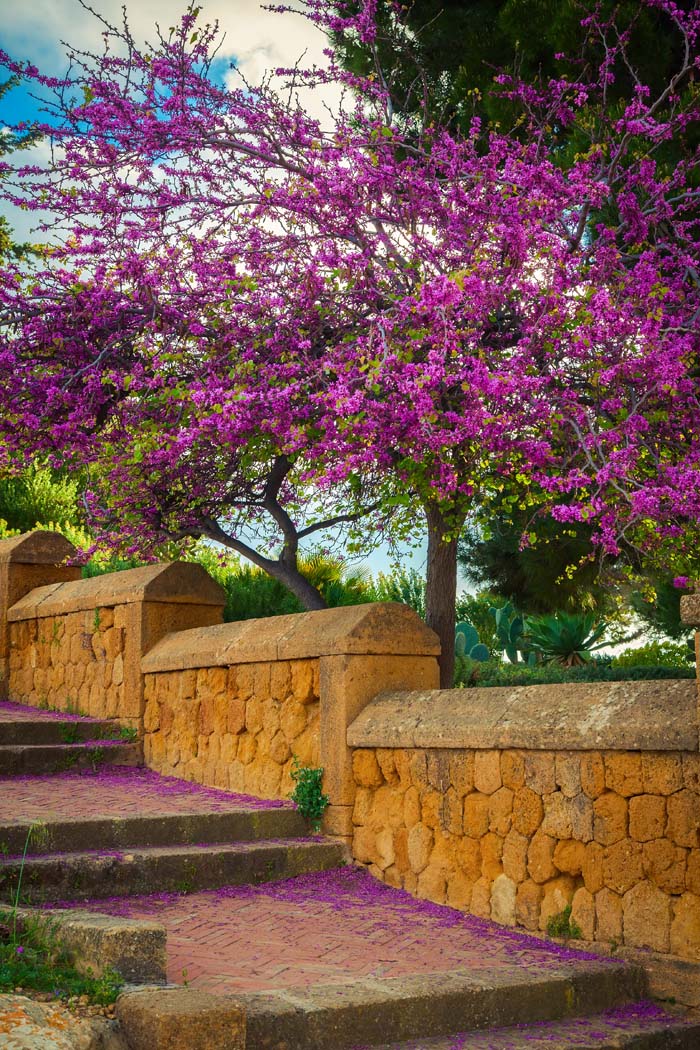 Are you looking for perennial trees that can tolerate the shade? The redbud is one of the most beautiful choices.
This elegant tree grows long, delicate branches; in the spring, they burst with purple flowers. The result is magical, especially if you live in zones 4-8.
Since these trees require minimal maintenance, you don't have to worry about pruning.
15. Serviceberry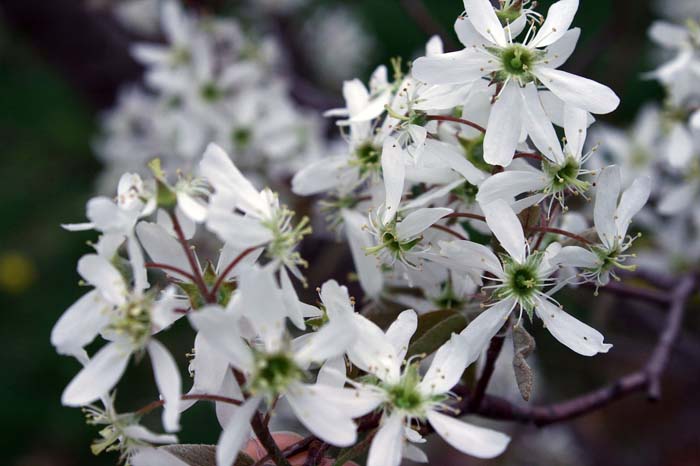 The serviceberry tree, which is also called a sugarplum tree, produces a delicious, sweet fruit every summer.
The berries range from green to dark purple, creating a riot of color. Before that, however, it blooms with beautiful white flowers that turn your yard into a fairytale.
These trees are remarkably hardy, so you can grow them from zone 2 to zone 9 successfully. They're a particularly great option for colder regions.
16. Siberian Bugloss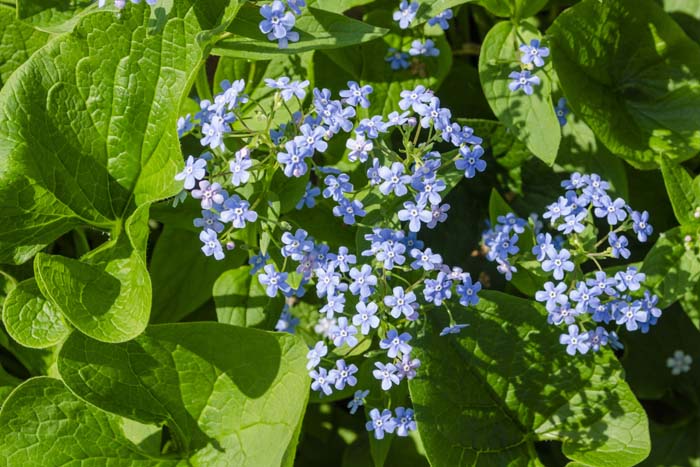 The Siberian bugloss is a lovely way to cover the ground in a spot with limited sunshine. First, the plant grows large, light-green leaves with dark veins. In the spring, tiny purple flowers appear, adding a beguiling pop of color.
As you might guess from the name, the Siberian bugloss tolerates cool weather like a champ; it's a breeze to plant in zones 3-8.
17. Sumac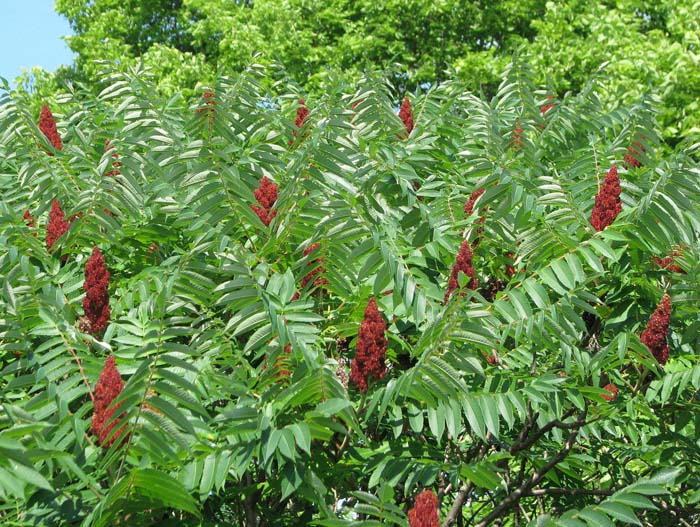 Bright and cheerful, the beautiful sumac tree brings color to shady backyards.
The right variety for you depends on your climate; in general, however, the sumac grows easily in zones 3-9.
In the late summer to early fall, the tree grows dense, upright clusters of red berries.
18. Summersweet (Clethra)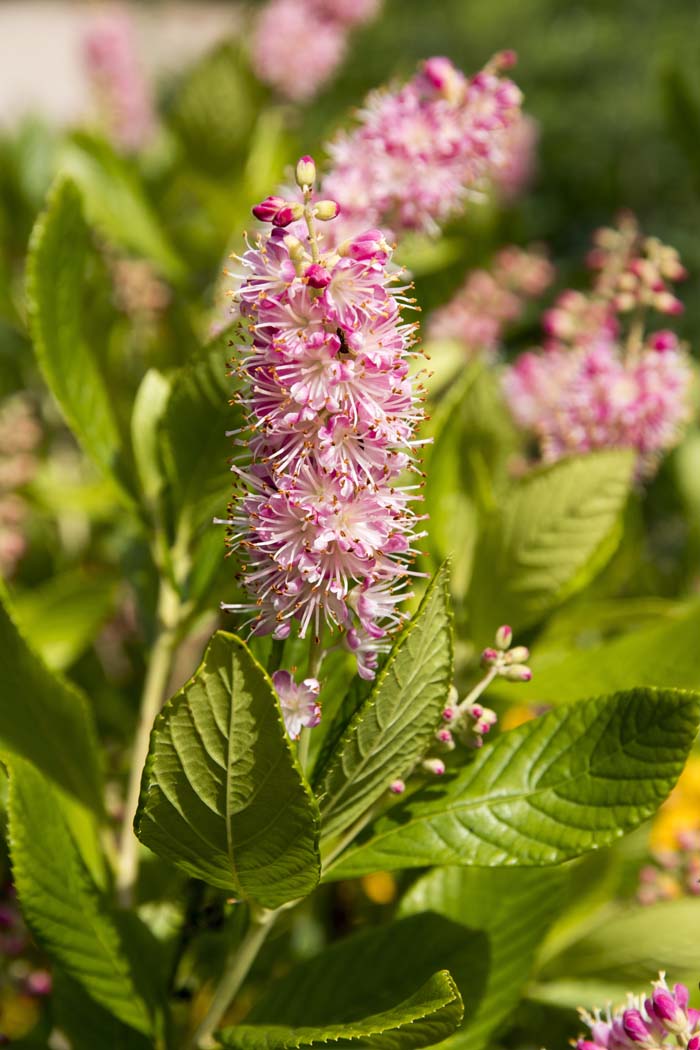 If you're dreaming of a yard filled with butterflies and hummingbirds, stop by the nearest nursery to pick up a few summersweet plants.
As they take root, these plants cover the ground in lush foliage and tall, cone-shaped stalks lined with feathery white flowers.
Summersweet plants aren't appealing to deer, so they're a great way to keep these pests away from your garden. You'll have the best growth and the longest bloom in zones 3-9.
19. Violas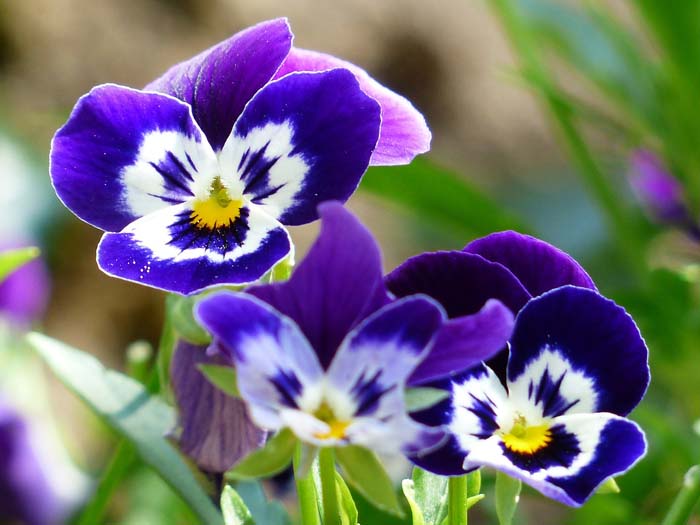 When you want to add a dramatic burst of color to a dark part of your yard, look no further than the viola plant.
This spectacular flower features a thick cover of brilliant purple flowers in zones 6-11, turning the ground into a colorful carpet. Plant them along the edge of your home or under a tree for a truly breathtaking effect.
20. Yew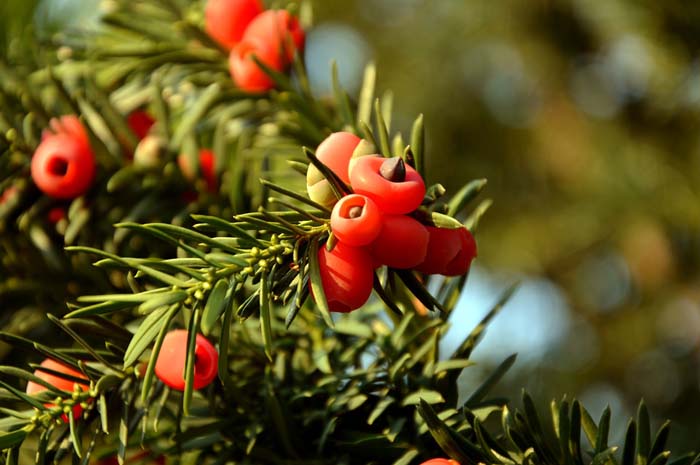 At first glance, the Yew might remind you of Christmas — the dark green needles and bright red berries make a stunning combination.
These shrubs are incredibly easy to grow anywhere in your yard; they thrive with or without direct sunlight. They're perennial in zones 4-7, especially if you prune them carefully.