Have you ever considered concrete blocks as more than just a building material? Well, today we will show you that they are what you need to prepare your yard for good weather.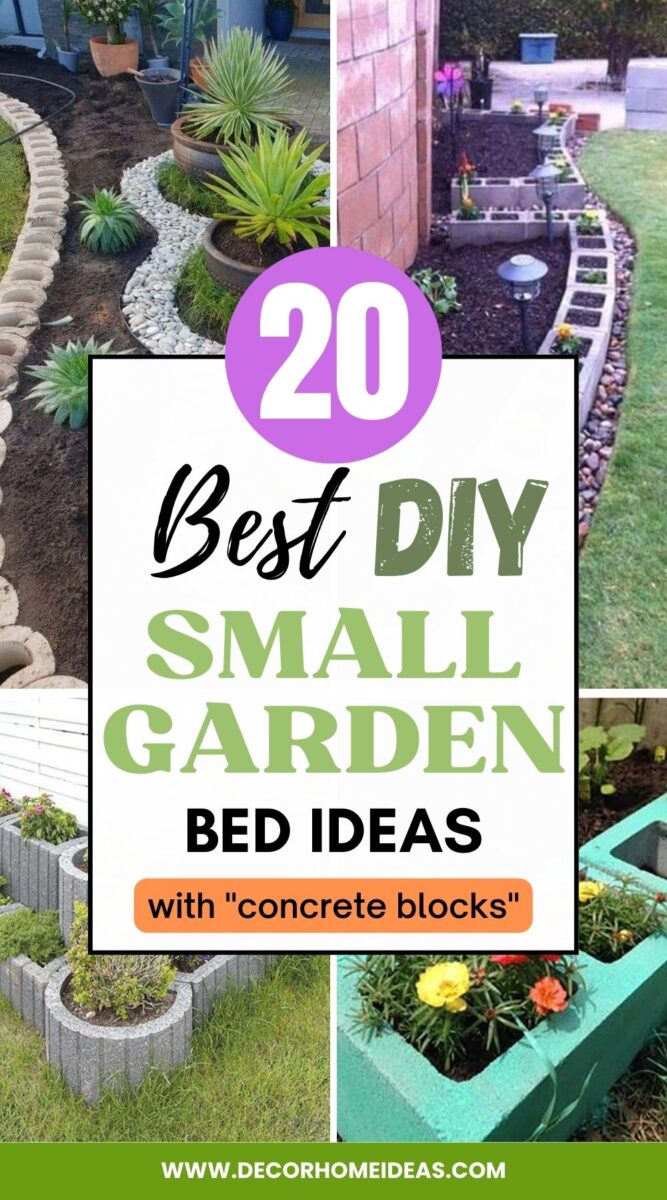 You can use them as an accent to an existing garden bed, as a border of a raised garden bed or as planters.
1. Curved Cinder Block Garden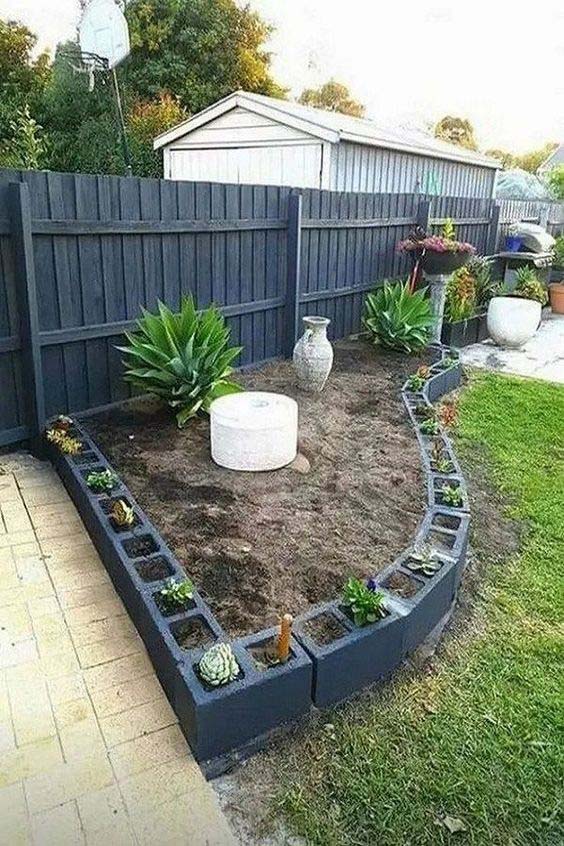 Cinder blocks are light and great for a DIY garden bed. You can stack them vertically or align them horizontally in intriguing shapes.
This small garden bed idea is perfect for a beginner in gardening and DIY. Small plant varieties are planted in the cinder block holes while the larger ones are left for the garden itself.
2. Edge Garden Idea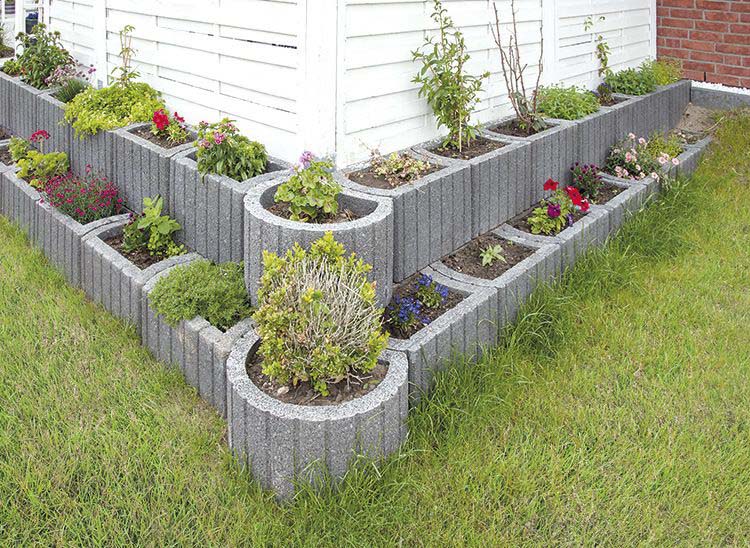 This idea features concrete blocks with patterned textures and holes for plants. It is especially practical to place the blocks tightly next to the exterior of the walls and on two levels.
This alignment ties the concrete blocks in a tiered edge garden, improving the curb appeal.
3.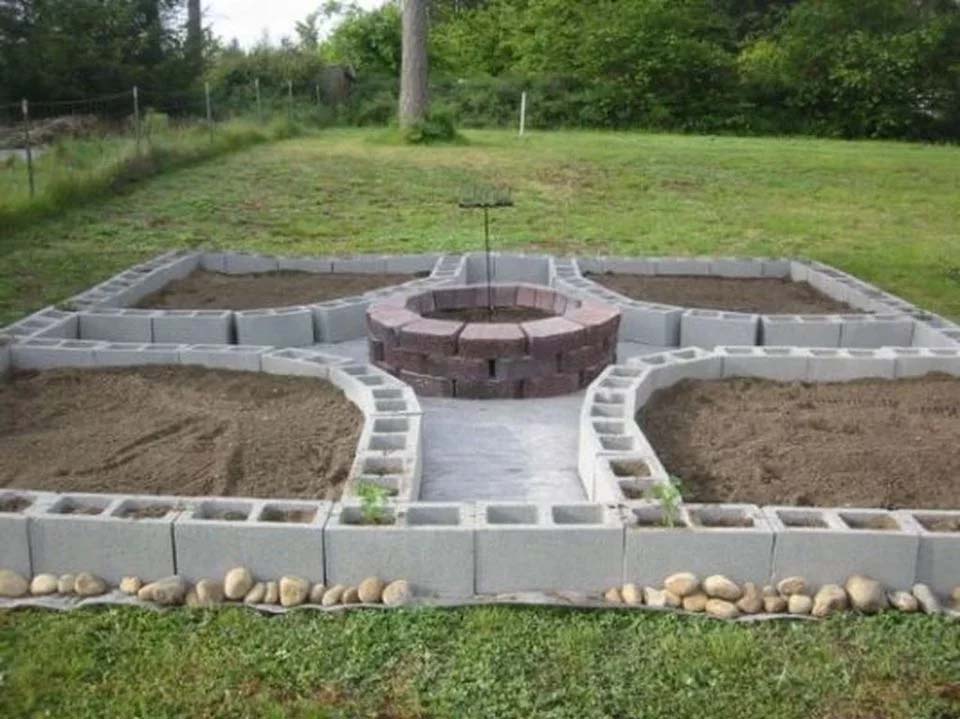 Cinder blocks are easy to put together in a garden bed. They create an affordable and good-looking focal point that will let you reveal your garden skills and creativity.
You don't have to put them in a simple straight pattern. They allow more interesting shapes as shown in this idea. Put a plastic film underneath to limit the growth of weeds.
4. Cinder Blocks Flower Bed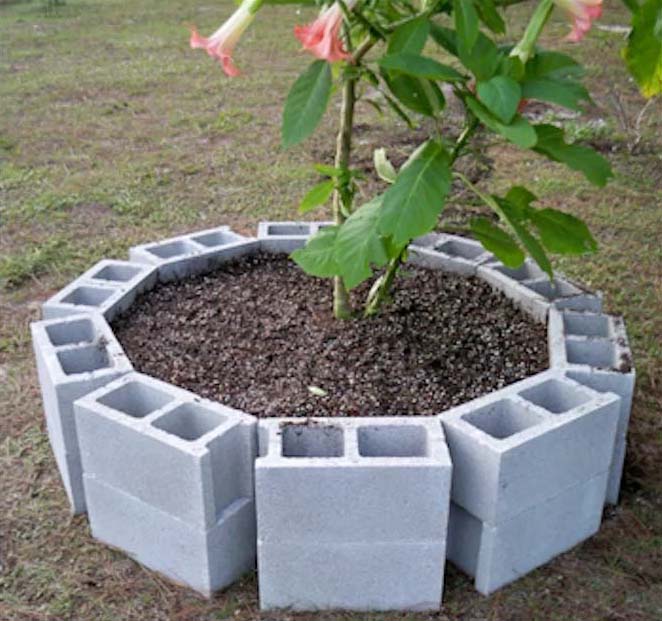 Make a dedicated raised bed for one flower? Why not! It is easy when you have cinder or plain concrete blocks. All you need to do is to arrange them around the flower in a symmetrical pattern.
The blocks will highlight the flower and will also limit the growth of weeds next to the flower.
5. Rock Garden Border With Concrete Blocks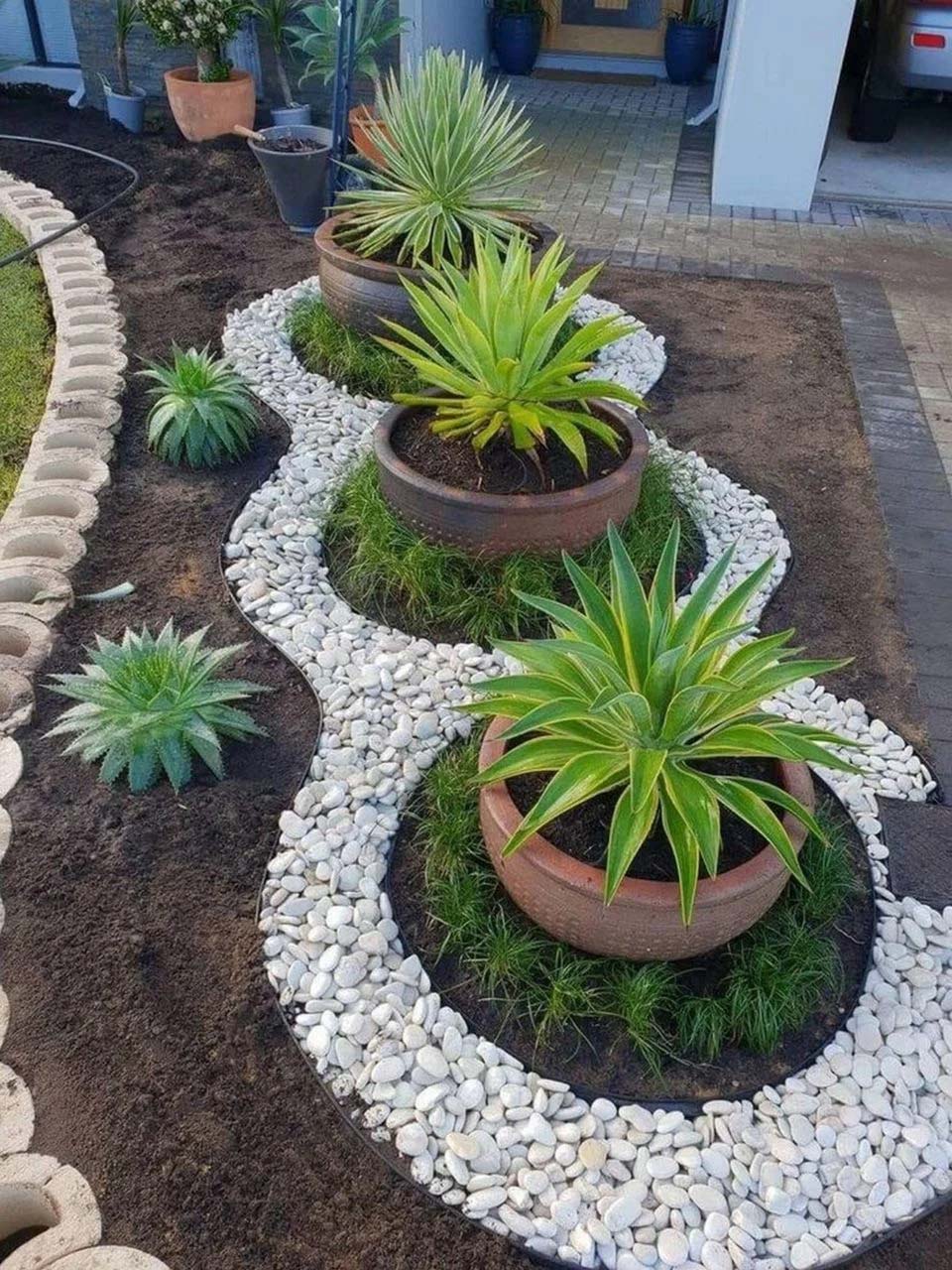 Concrete blocks are great for a simple-to-make and good-looking rock garden edge. Their texture coordinates with the natural flair the rocks add.
In addition to the visual border, the blocks are also a good remedy against weeds.
6. Garden Edge With Pavers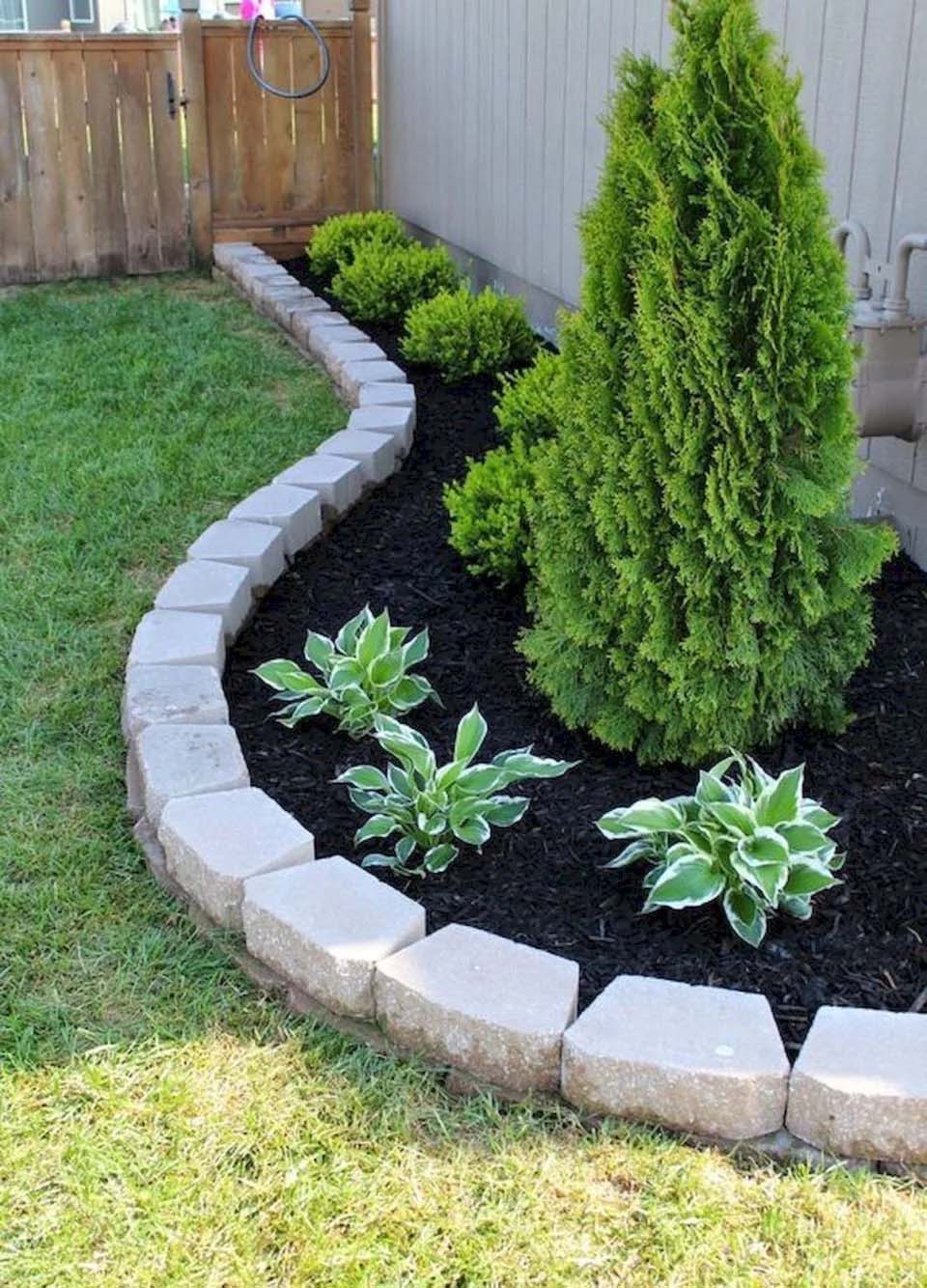 This raised garden along the fence is the perfect way to greet your guests.
The paving border draws the eye towards the garden bed, so ensure you maintain the garden.
7.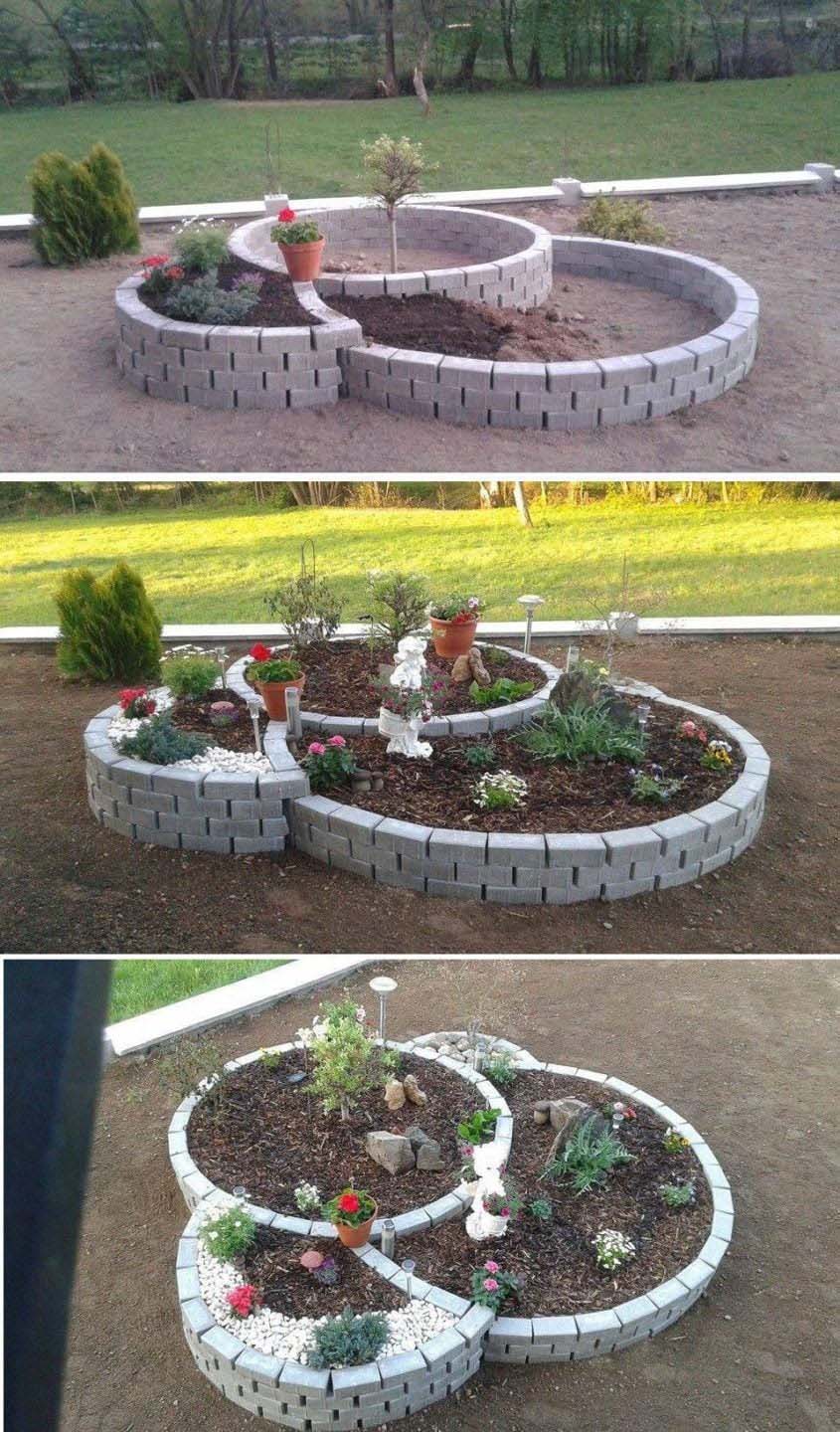 This raised garden bed is built in the pattern of masonry work but without the bonding material between the blocks.
The DIY project starts with the full circle bed and then continues with the semi-circles. Because of the outstanding shape of this small garden, it will surely become the focal point of the yard.
8. Wave-shaped Small Garden With Concrete Blocks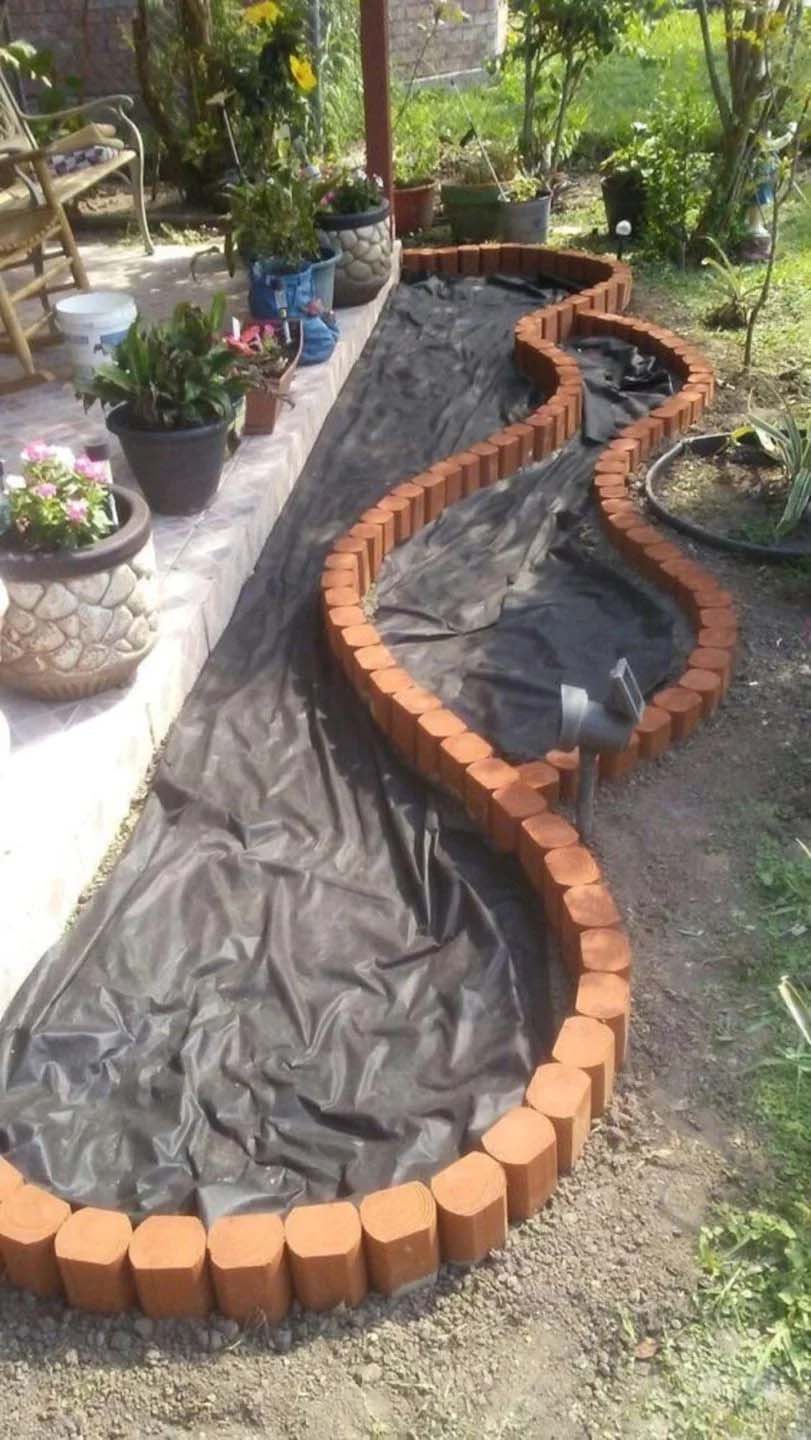 This is what the beginning of every raised garden bed looks like. A layer of plastic on the ground and a border in the desired shape.
The concrete blocks in this small garden idea are round, making them suitable for more curved designs of the bed.
9. Mixed Garden idea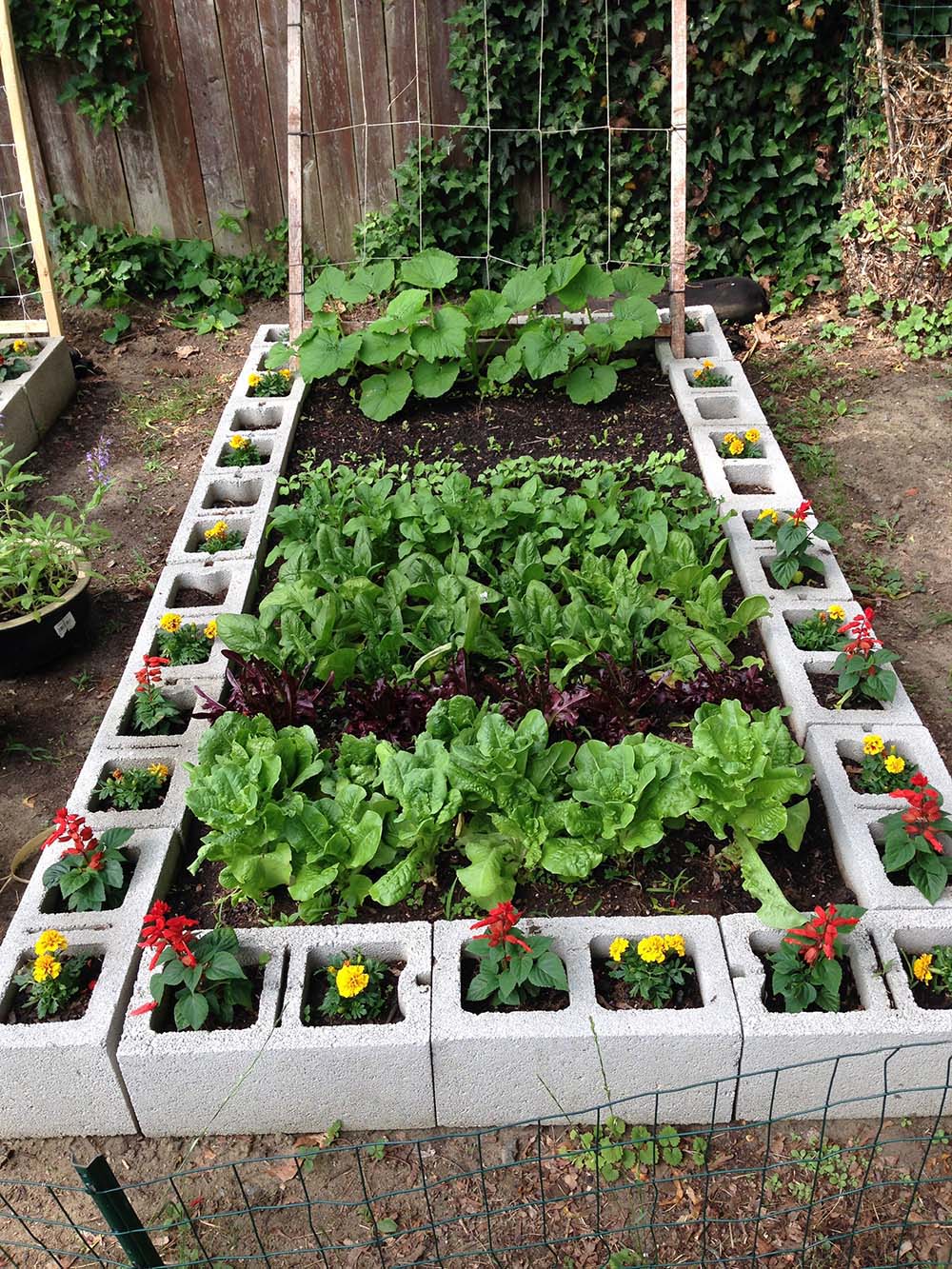 This is an inspiring idea of having both a flower and a veggie garden in one place.
Thanks to the cinder blocks used as a border of the garden bed, there are dedicated places for the blooming kinds.
10. Painted Concrete Blocks Idea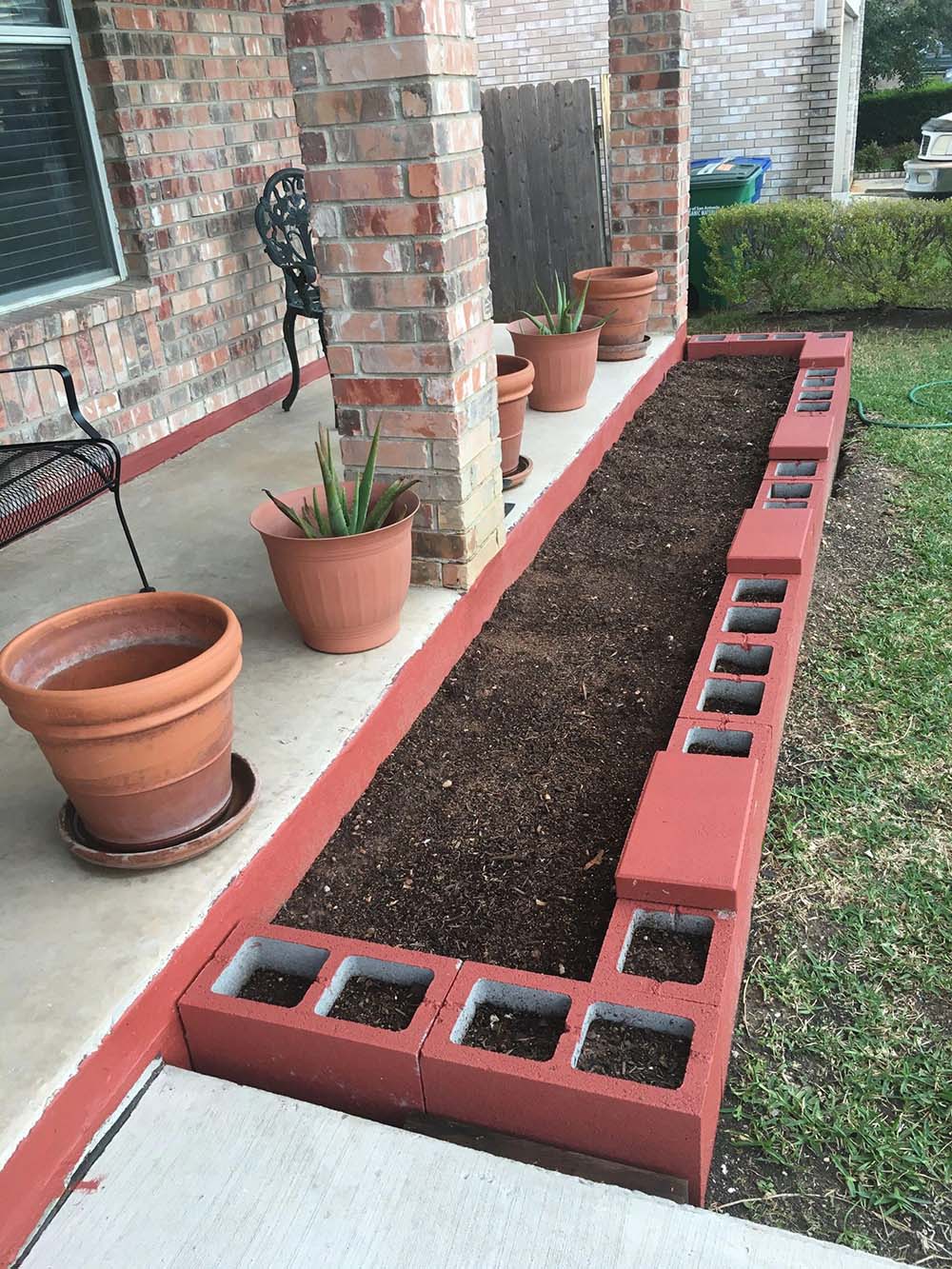 These cinder blocks are painted red to resemble terracotta and match the adjacent flower pots.
Not only the bed but also the cinder block holes are filled with soil to accommodate lovely flowers.
11. Fence Garden Bed Idea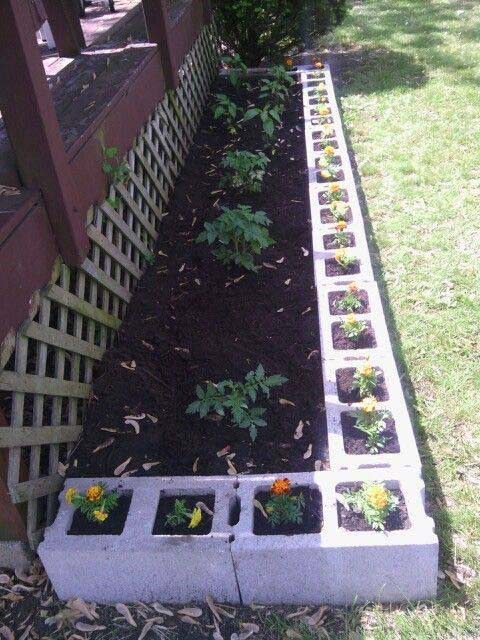 Decorating the fence with a garden bed is the best decoration idea for the summer!
There is nothing more beautiful than a well-maintained garden with blooming flowers.
12. Whimsy Succulent Garden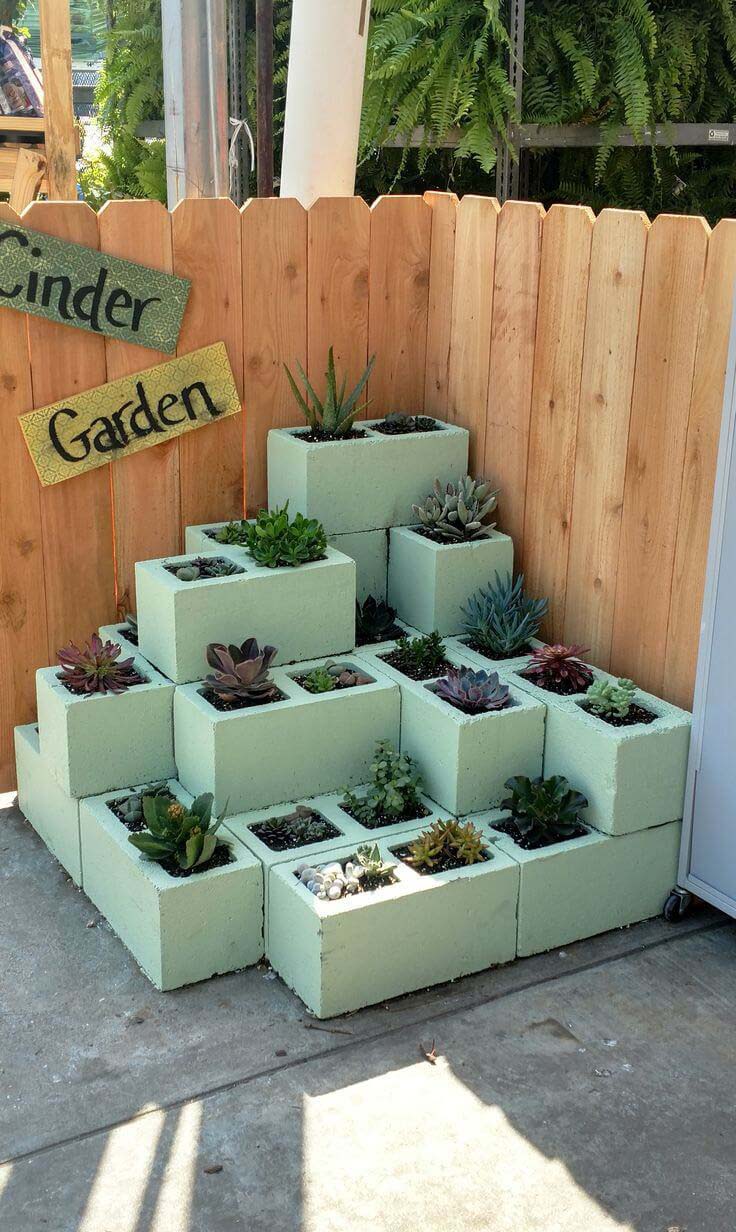 This is an amazing landscape idea! Any boring corner of the yard or the patio can be turned into a focal point with plain cinder blocks.
Stack them in a pyramid pattern leaving most of the blocks uncovered to use the holes as planters. You can paint the cinder blocks a bright color or leave them grey.
13. Crops Garden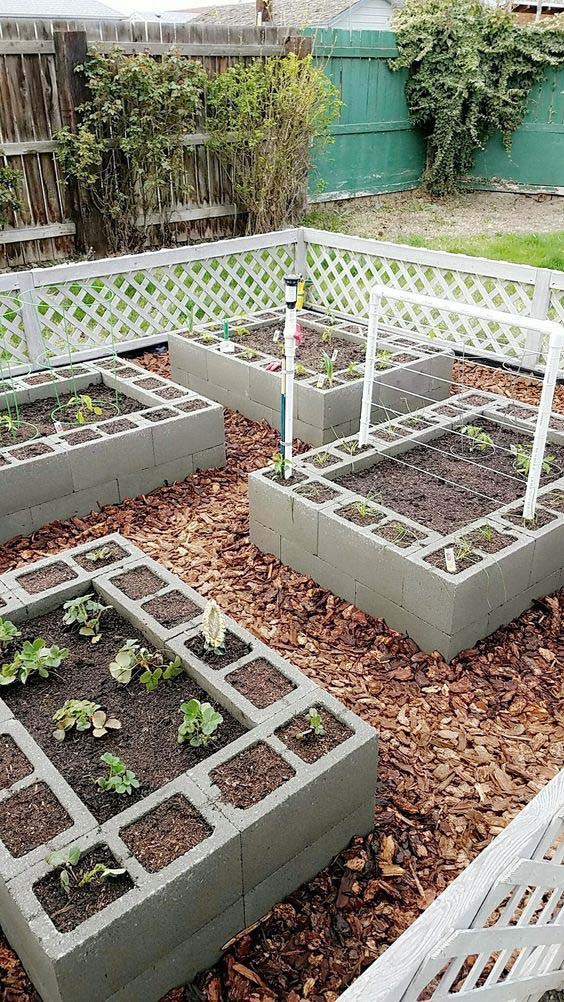 Make your small farm with healthy veggies and enjoy their fresh and unique taste! The crop garden can be as big as you wish. The idea here features four raised garden beds built from cinder blocks.
The space between the blocks and cinder block holes are used for gardening!
14. Vegetable Garden Idea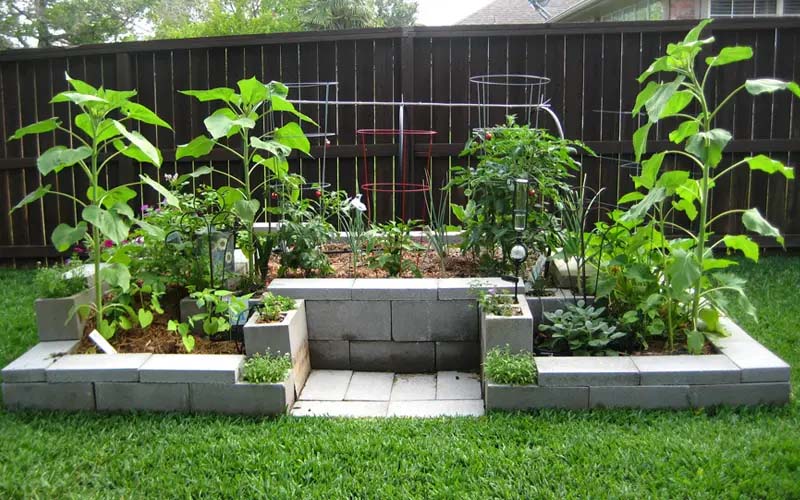 If the backyard is a well-maintained lawn, you can still make a crop garden with this raised bed idea. It is made from two concrete block types. Those with holes are utilized as pots while the solid ones act as a garden edge.
15. Colorful Garden Edge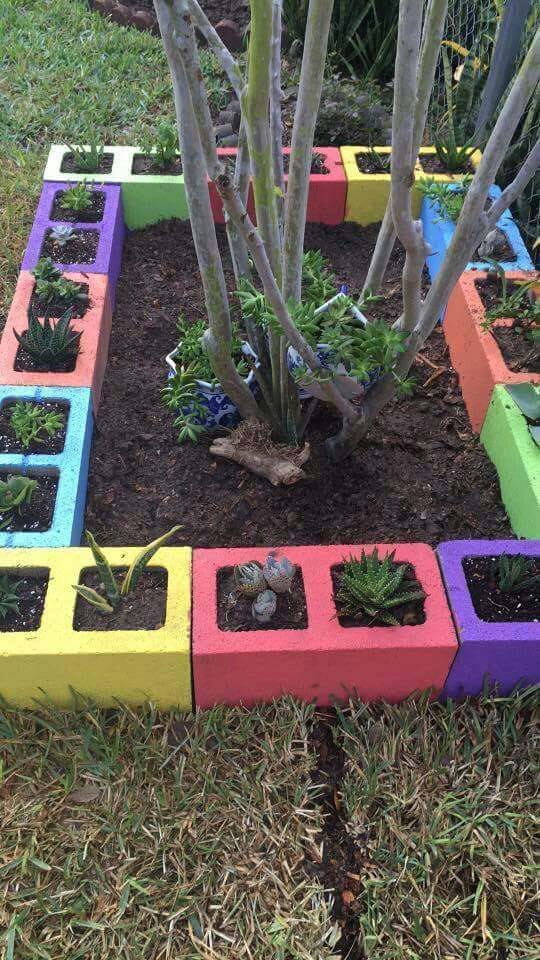 You can give your garden a lovely pop of color with concrete blocks arranged as a garden edge. That can be a small garden around a tree or a border of a larger area planted with greenery.
Simply paint each concrete block a different bright paint color and enjoy the rainbow splash.
16. Edge Garden Bed Idea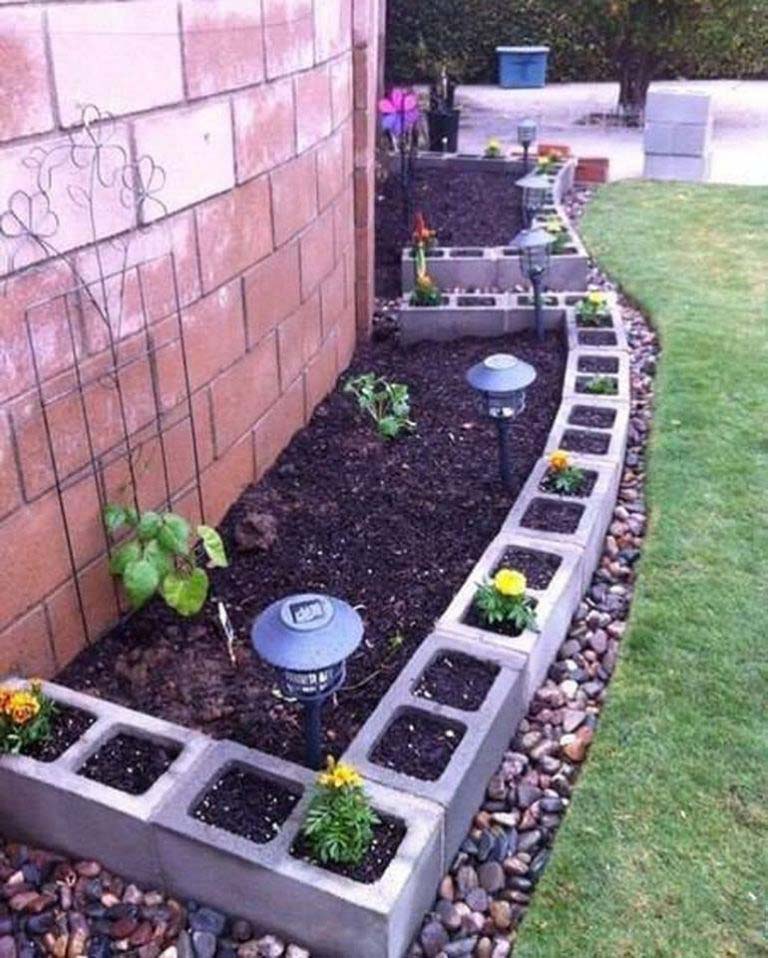 The curb appeal can be easily upgraded with a garden bed next to the exterior walls.
To do it on a budget-friendly way, get cinder blocks which will act as a border and will double the place for planting.
17. Concrete Blocks As Planters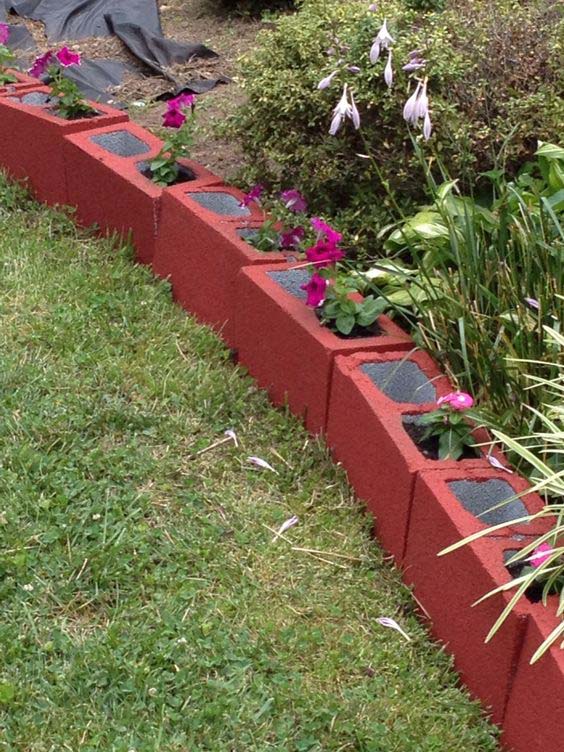 Cinder blocks can be used as flower pots.
Place them on the ground and fill the holes with lightweight soil. You can stack them in a pyramid or arrange them in a row.
18. Green Paint Cinder Blocks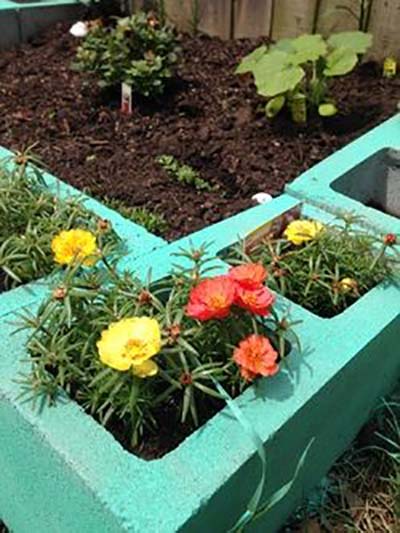 The concrete the cinder blocks are made from easily absorbs paint so you can use this feature to make your planters or garden bed border more interesting.
This green hue is very bright and shiny and matches the summer vibe in the backyard.
19. Tiered Flower Garden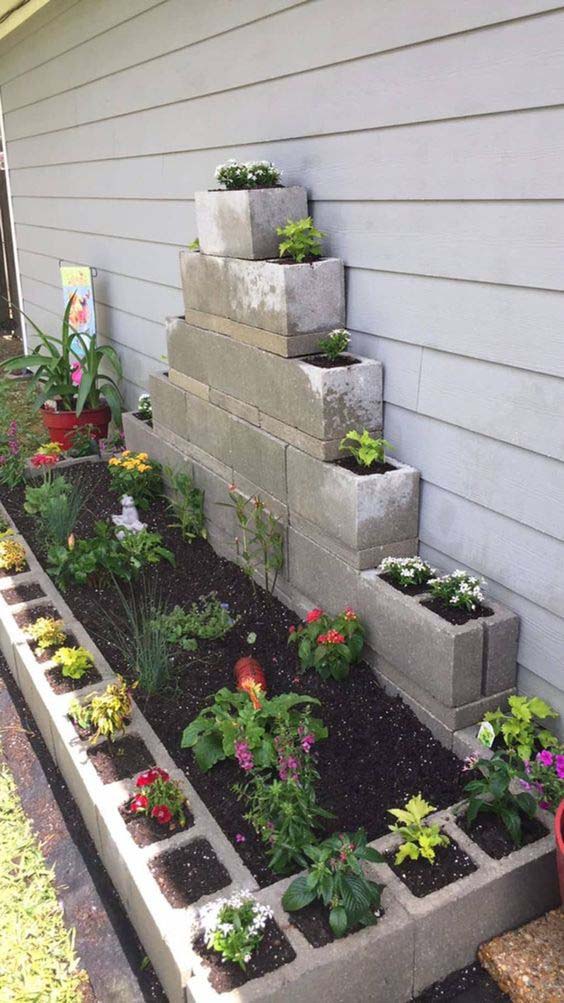 Cinder blocks work great as a garden space both horizontally and vertically. This exciting garden idea features them in both positions, giving it a unique look.
The raised garden bed is great for cascading flowers, creating a colorful bloom flow.
20. Three Tiered Raised Garden Bed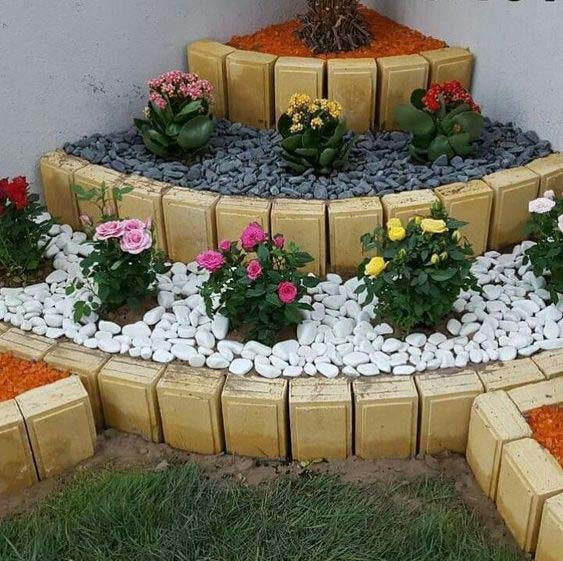 This is another amazing pattern the concrete blocks can be arranged in. It forms three tiers vertically. Each level features an overlayer of pebbles and an arrangement of identical flowers.
This gives the garden bed an elegant and symmetrical overall look.
21. Spiral-shaped Raised Garden Bed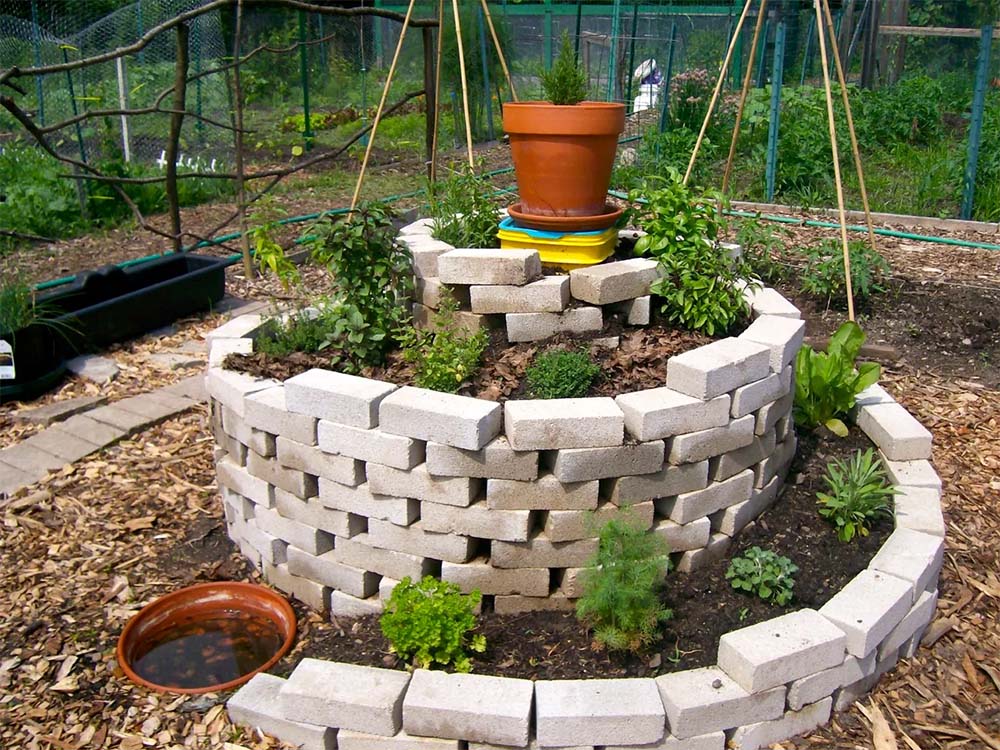 This small garden idea features a beautiful raised bed descending horizontally in a spiral shape. The curves are achieved with plain concrete blocks arranged in a staggered pattern.
This small garden is great for small plant varieties which impress with blooms or texture.
via NYC Foodscape