A wreath on a house door for Christmas represents a cycle of the year coming to its natural end. Let's wrap it up in style and continue from where we paused just a year ago.
Every single time December surprises us as if this year we did not expect it so soon.
If not now, when is the right time (of all year) for miracles? Wreaths are sold both ready and custom-made with the assistance of imagination. They are filled with ornaments, green garlands, and beautiful baubles.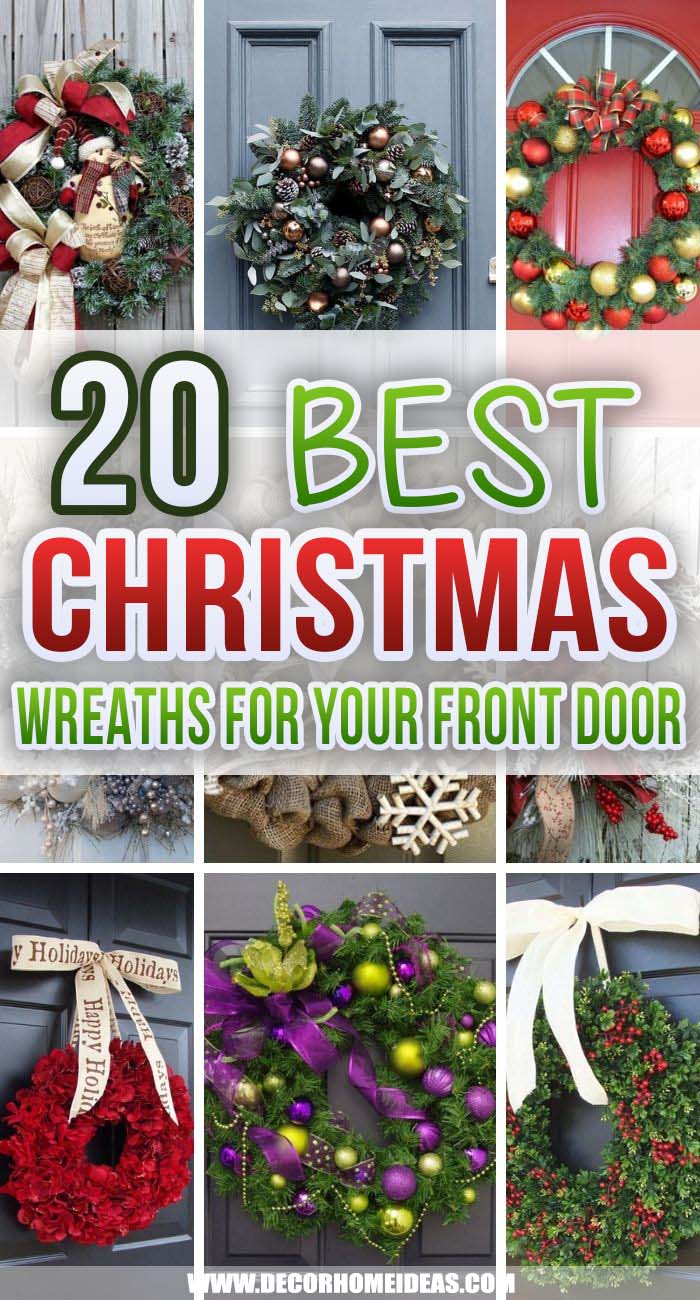 Now, grab a cup of coffee and let's choose between some of the best welcoming signs for this season.
The signs are in fact outdoor wreaths and a must for any door that likes to send off the year in the finest and coolest decor. Wreaths are commonly used as front porch Christmas decorations.
Keep reading and you are in to look through twenty chic wreaths.
1. Welcome Guests with a Holly Bush Wreath with White Bow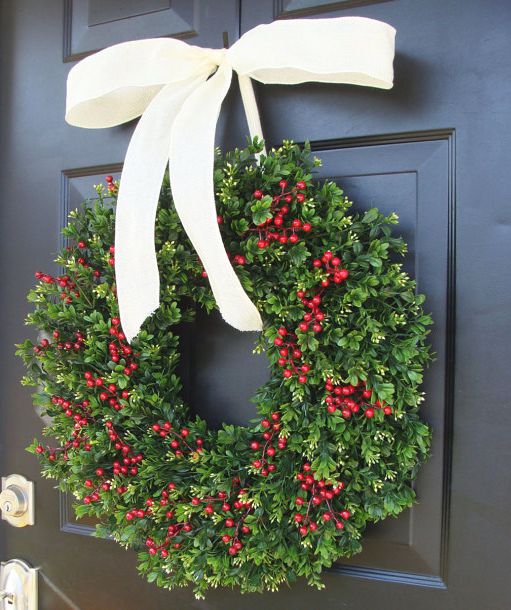 Elegant, stylish and very chick wreath of three colors – green canvas, red touches, and a white ribbon finish. Number one of our wreaths would bring great enjoyment and peace looking like this.

2. Make a Lasting Impression with a Poinsettia Apple Wreath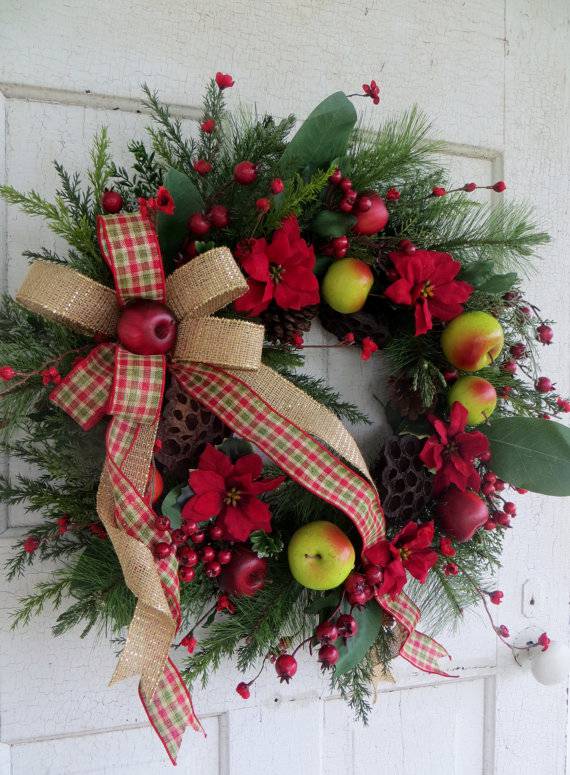 Now here is a pretty awesome choice. Why not decorate your door a wreath full of apples in different colors and continue to assist the overgrowth of the total loveliness with some ribbons?
Look up, there is a bliss on the door.

3. Create a Magical Atmosphere with a Fanciful Wreath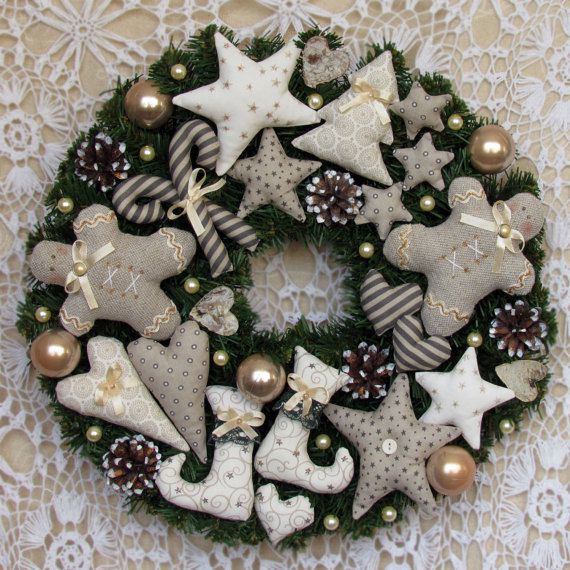 For those who look forward to Christmas decors, this wreath might be right up on their wishlist. Little darling hearts, stars with buttons and whimsical elements that are beyond adorable.
It is time for magic on your door.

4. Add a Splash of Color to a Twig Wreath with Red Fabric Bow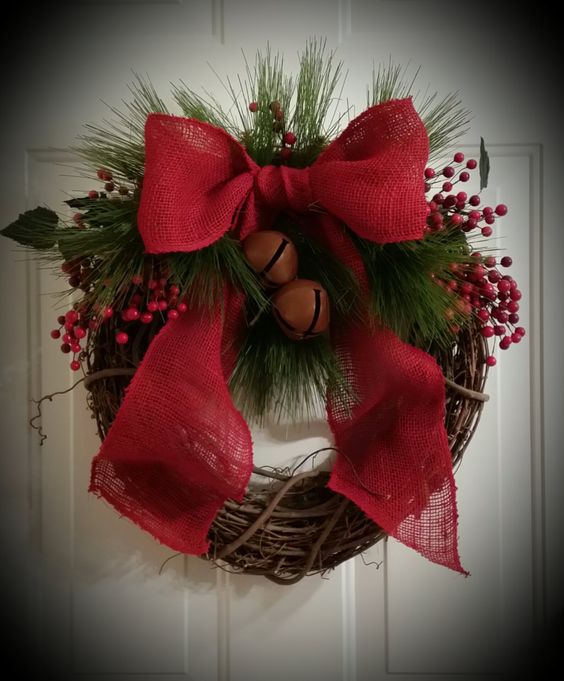 Photo: Credit
Whoever is going to knock on this door will find himself in front of a passionate red.
Take time off and indulge in a red Christmas, passionate and dreamy, smart and wise. In the depth of the color lays the spirit of Christmas.
5. Give Your Wreath Some Festive Flair with Frosted Branches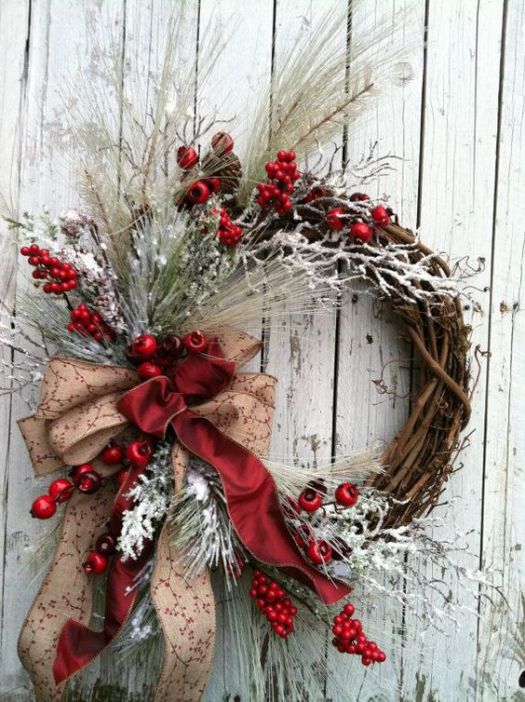 Photo: Credit
Frosted branches, red ribbons and earth colors team up really well. Bravery, my friend is the circle of the red with the expression of color and beauty.
Time to be adventurous and place this lovely fitting wreath right up on your porch.
6. Brighten Your Wreath with Colorful Christmas Baubles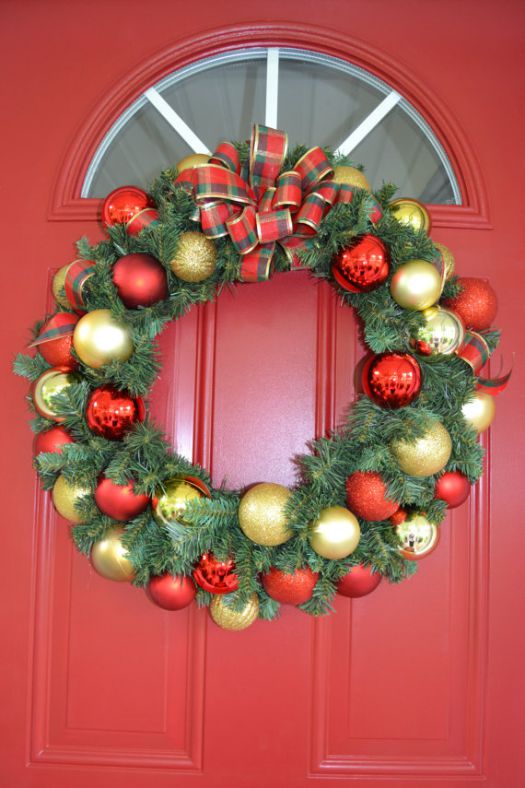 Abundant, generous and traditional decoration where gold and red elements create the feeling that we can expect abundance this year. In all aspects of our lives, we will give and receive generously.
Start by opening the door for the miracle to happen.

7. Make a Bold Statement with a Beautiful Poinsettia Wreath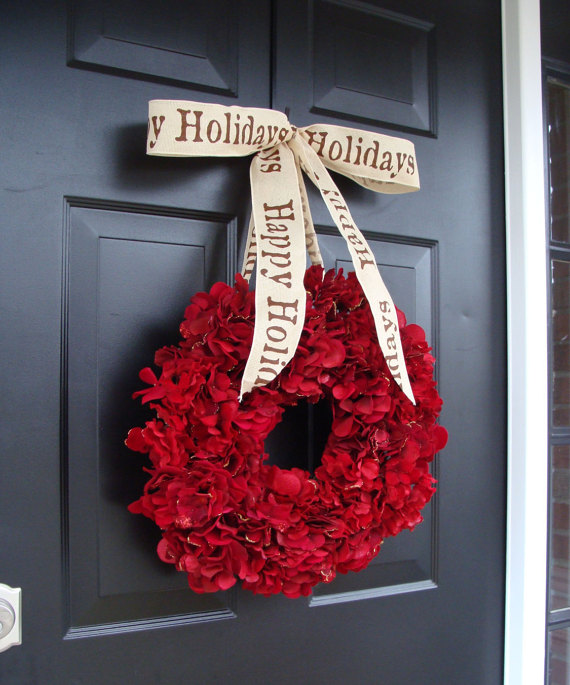 Nowhere near simple, this red gorgeous wreath has such an impactful presence on the door. It holds a  wonderful promise of a happy and mystical holiday.
How do you think, do we have miracles lying ahead of us?

8. Add Splendour to Your Door with a Green-Themed Wreath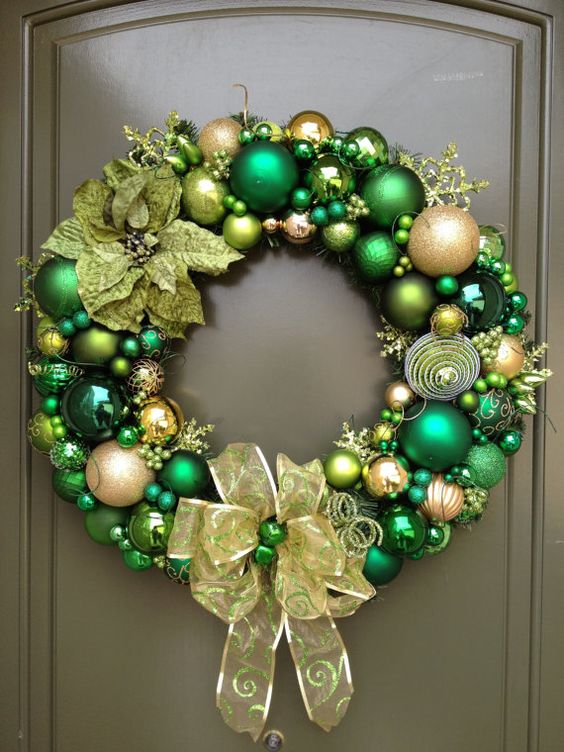 Photo: Credit
It is time to grow, conquer and continue to dive deeply into the winter magic.
Sparkling flowers and ribbons; little to medium balls with the colors of green.
Little spirals and elements that are crafted to remind you the beauty this Christmas.
9. Upgrade Your Fir Wreath with a Red Bow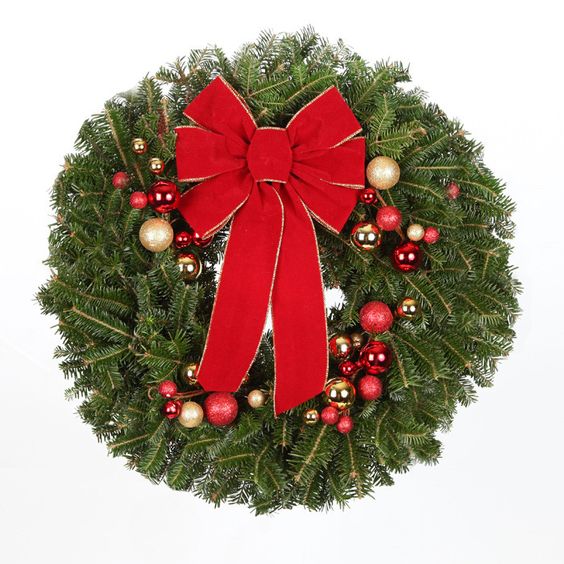 Photo: Credit
The large red ribbon on top simply does not get old and our ninth choice this year shows it.
I dare you to do this one yourself with some branches, little red and gold sparkling balls and the gorgeous red ribbon to top off this charming object.
10. Be Bold and Creative with Green Wreath and Purple Bow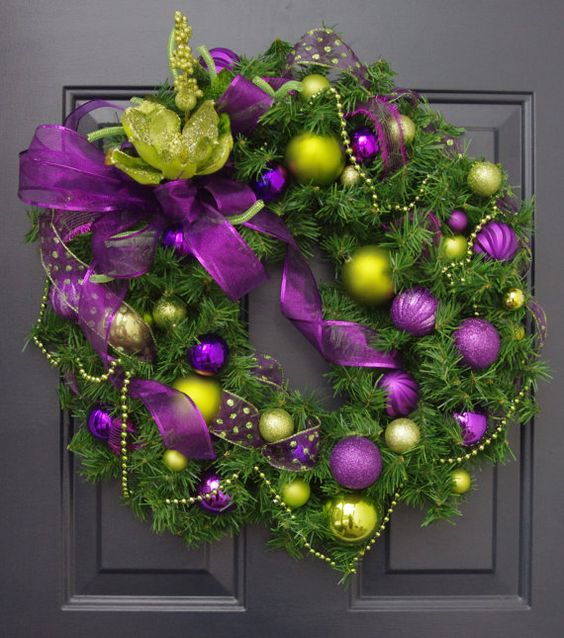 Photo: Credit
I believe a fairy has come to decorate your door this year. Look at those purple tones, the very green ornaments, and arrangement of the ribbon.
Receive your guests and gifts by transforming your front door into pure inspiration.
11. Get a Classic Look with Traditional Decorative Wreath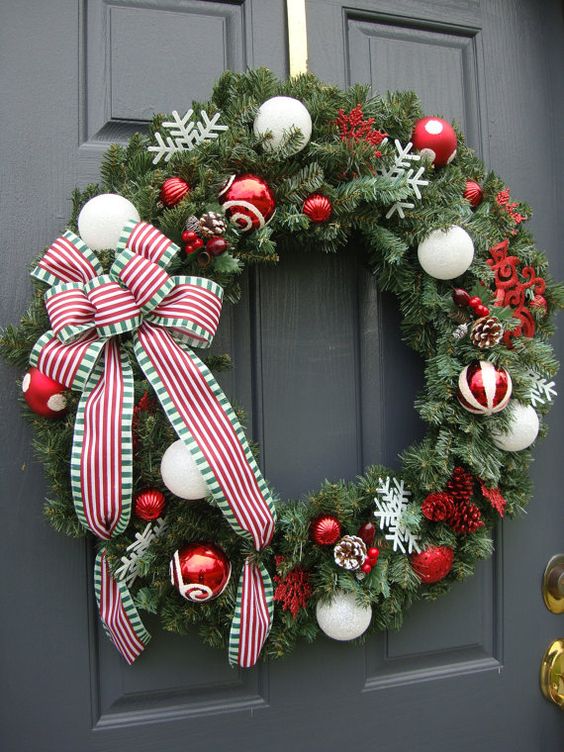 Oh, yes! This wreath may be as well a great present for Santa Claus. If the dear hero of the world truly existed, this wreath would match his uniform perfectly.
To the very last fitting details, nothing speaks more of the colors of the holiday.

12. Add Sparkle to Your Home with a Purple and Silver Wreath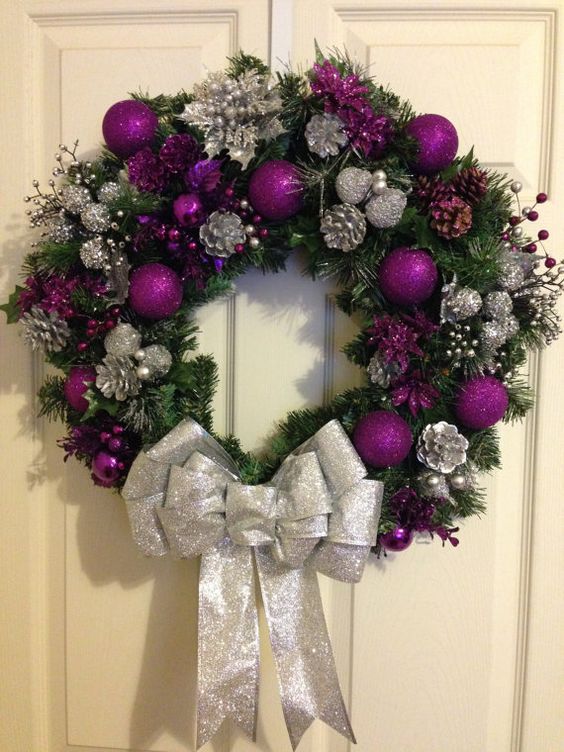 Ribbons have been used for thousands of years for various purposes, but this silver one magnifies the purple color, transforms the wreath into a unique and special front door decoration.
Did you see also the purple leaves hiding in there?

13. Bring Rustic Elegance with a Pinecone and Holly Wreath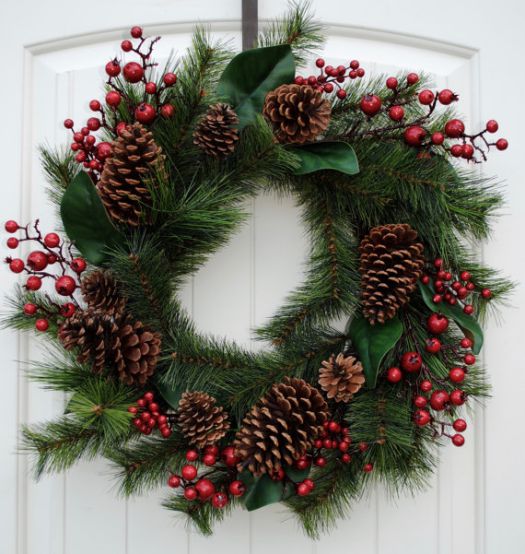 Pinecones have something special in the way they are structured. They are timeless pieces of the trees that stand tall, they are signs of wisdom, of inner knowing and our truth opening up.
I, personally, would love this wreath on my door.

14. Create a Winter Wonderland with a Crystal Wreath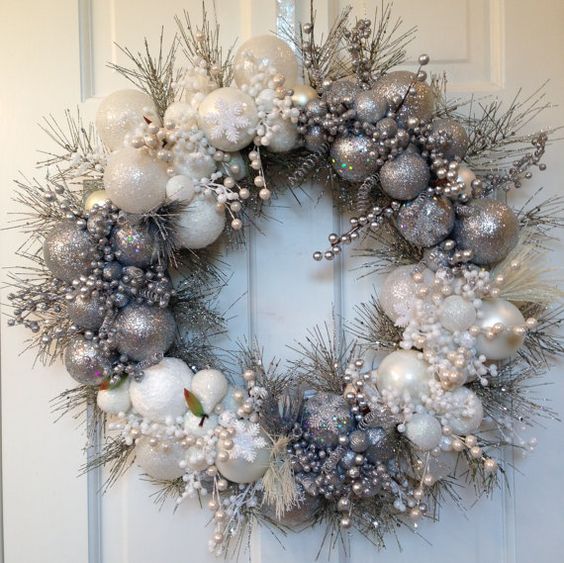 The frosting is on the door. See the mix between the graphite color, the pure white balls, and the glamorous look, while the snow falls outside like sprinkles on a cake.
Celebrate well, it is time to glance and see the next open door.

15. Give Your Wreath a Farmhouse Charm with Brown Accents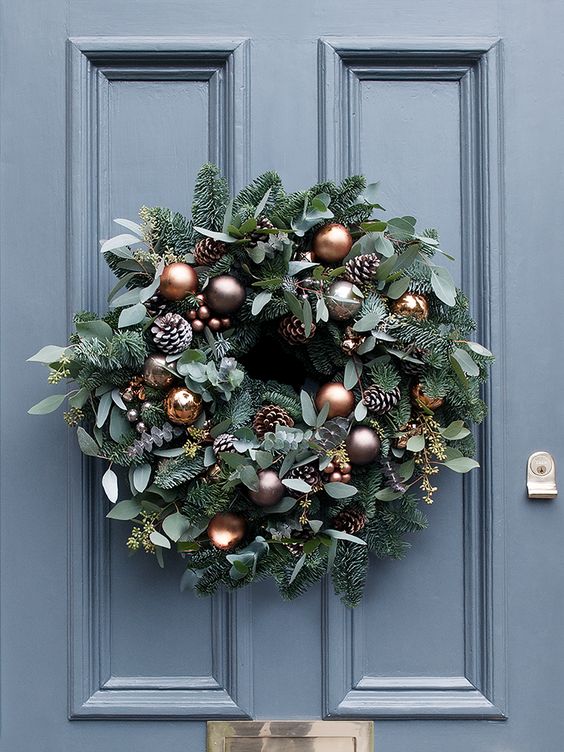 Photo: Credit
The color tones of the earth in all shades grasp the natural beauty, the liveliest and most cherished life forms.
This wreath is telling the guests you are in tune with nature and Christmas time is no exception. Save the memories forever.
16. Stand Out with a Rustic Burlap Noel Wreath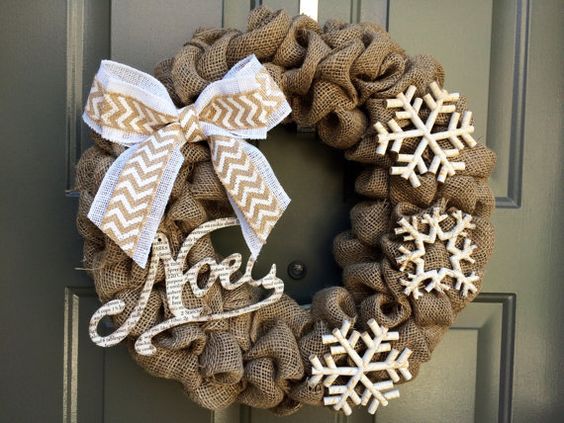 Every second of the holiday is precious and so is this decoration.
The snowflakes on the right are blissfully lying on the base of the wreath. The emphasis is on the sign of Noel. It's time for a Christmas feast with this brown wreath.

17. Add a Cute Snowman to Your Door Wreath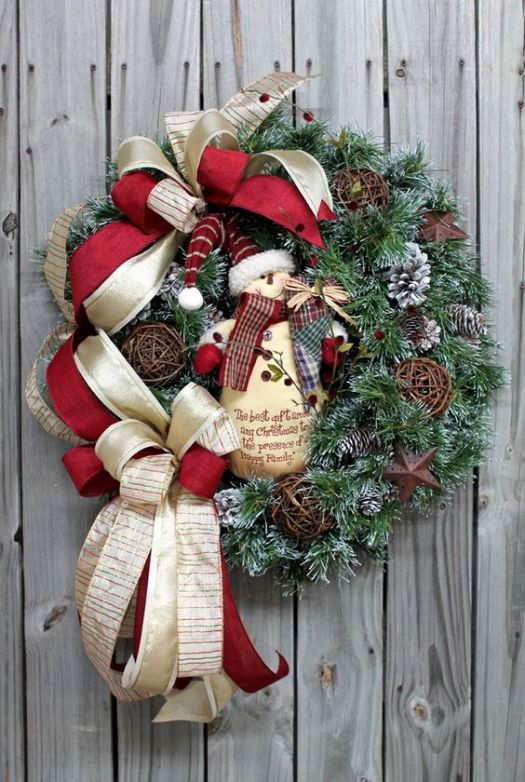 Photo: Credit
The central place in the wreath is being held by the lovely snowman with a smile and inspiring quote greeting you for the holiday.
Even before you started to create your own snowmen outside the door, this one has already landed there.
18. Get an Instant Style Upgrade with Cinnamon Sticks Wreath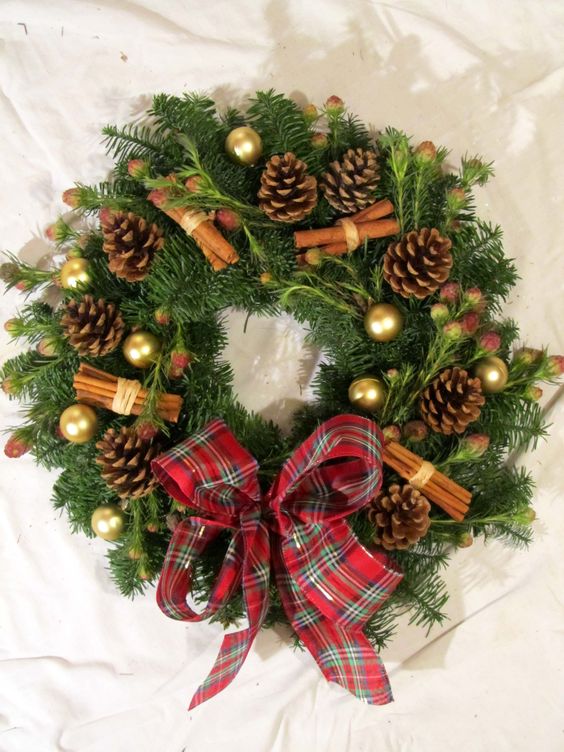 Photo: Credit
We see the tiny sticks being held together, this wreath says to stay strong this year.
Through all sorts of weather, it's best to stay together. It's a time for another step in our growth and the wreath brings harmony through your door.
19. Get Ready for Christmas with a Snowy Wreath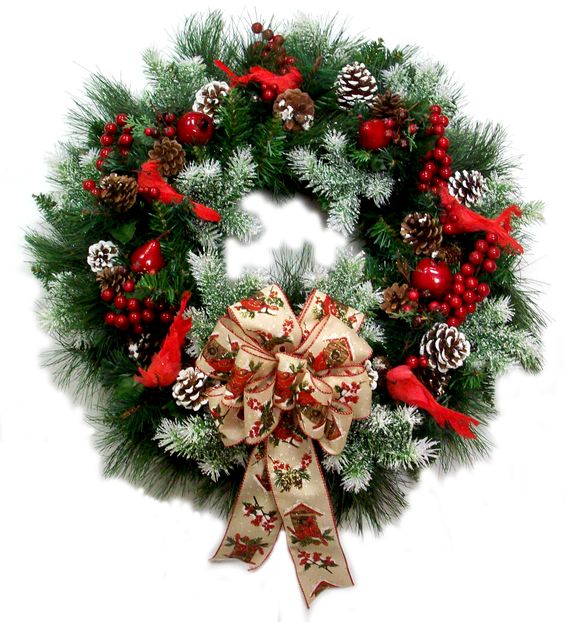 Photo: Credit
We have gone as far as nineteen amazing wreaths, but the nineteenth is no less creative.
The snowy tops on the pinecones, the rich tidy ribbon and the whitened branches of the coniferous tree are going great together.
20. Add Texture and Style with a White Fabric Wreath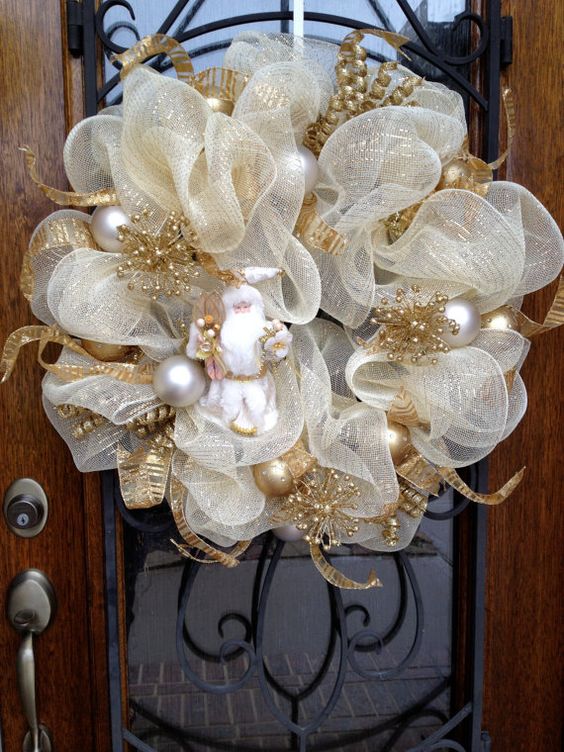 Photo: Credit
If your front door is ready for a festive touch, the last inspiration of this page can receive its credit easily.
When it's time to dream, this decor will let you know right upfront every single time you walk through the front door.
Happy bliss this year!