My yard is not very big so I'm always looking to get some creative ideas on garden ideas, flower pots and planters. I dream of having a garden that is beautiful, but also everything there is in place.
All the tiny spaces and corners should have flowers and arranged in a way that everyone will like them, or just me, it depends.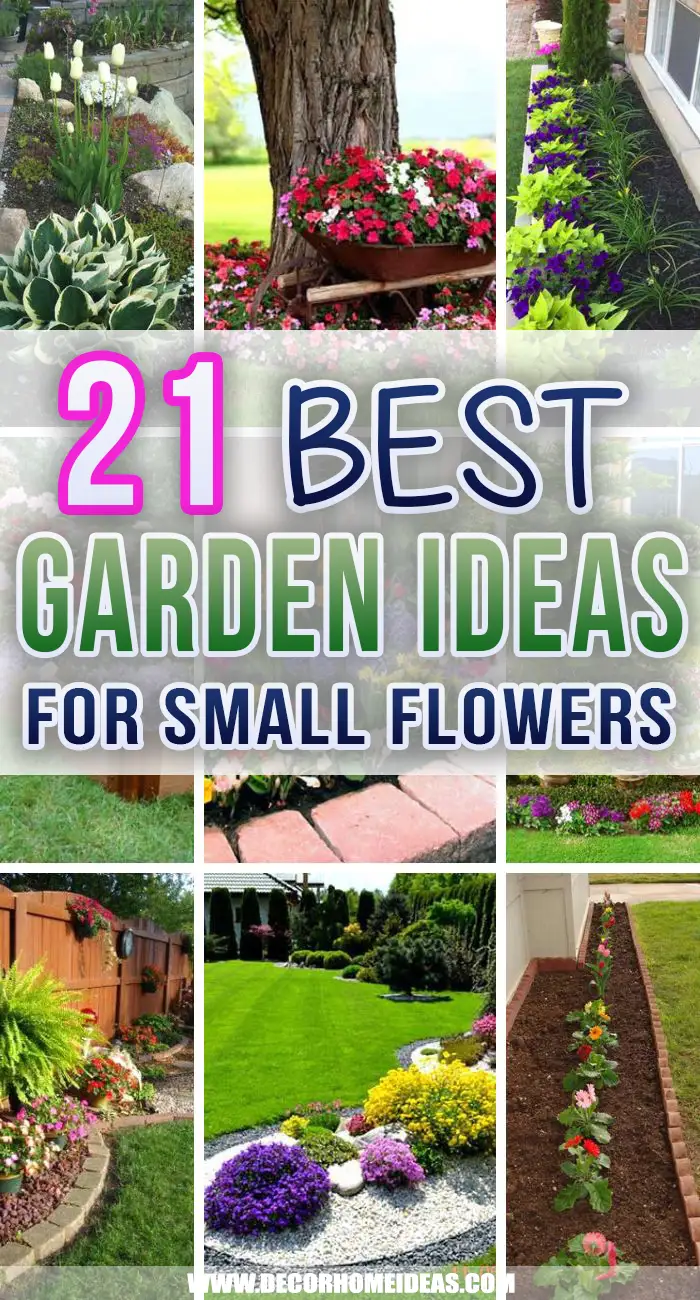 If you are just looking for inspiration and love to have beauty in your life – then it's still your place. This marvelous little garden pieces are as cute as it gets.
1. Round Garden Idea With Wheel Barrow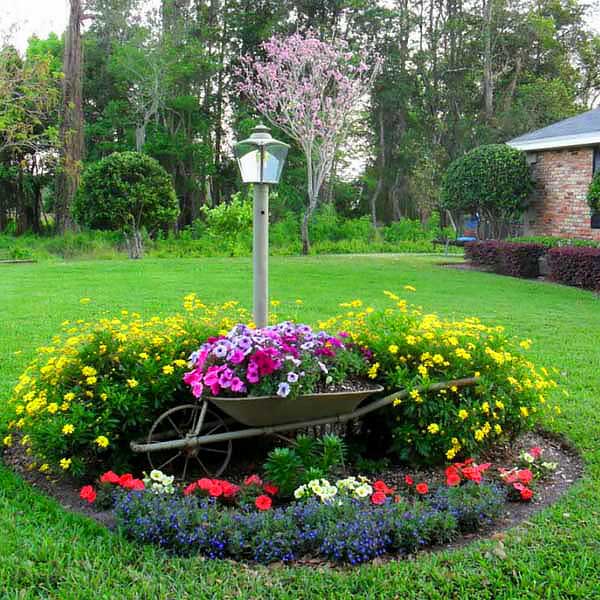 Photo: Credit
The accent in this garden for small flowers is the old metal wheel barrow, where you can put the highlight of your flower species.
You can put violets or other colorful small plants. Plenty of yellow flowers around it and a garden light make this idea great.
2. Play With Grass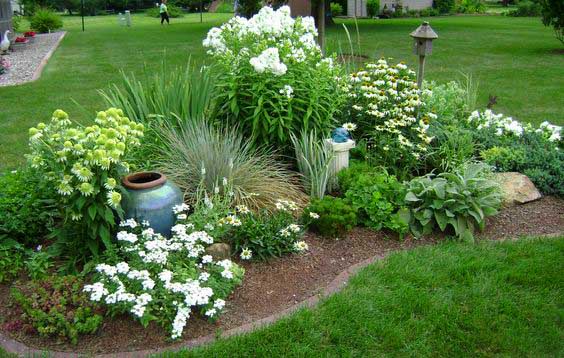 Photo: Credit
Green grass and green color does not necessarily mean boring. Combination of white and green is very neat and calming. Pick some artifacts and lay them around and you are having a piece of art garden.
3. Tulip Abundance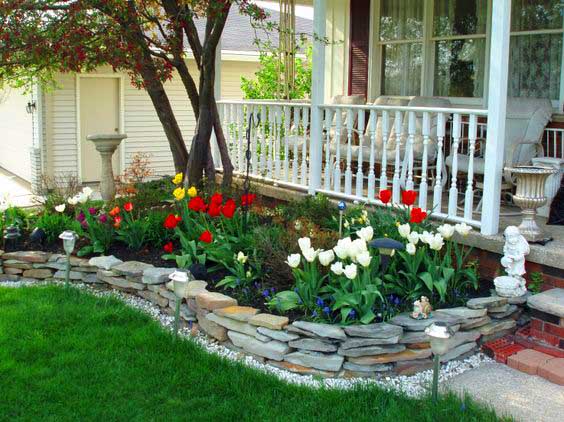 Photo: Credit
The front of this house is so endearing that you may think you are entering a fairy tale area. The white fence, the white and red tulips – it couldn't get better than this. Tulips are a sign of abundance, fortune, and prosperity. Add them to your garden!
4. Yellow Of All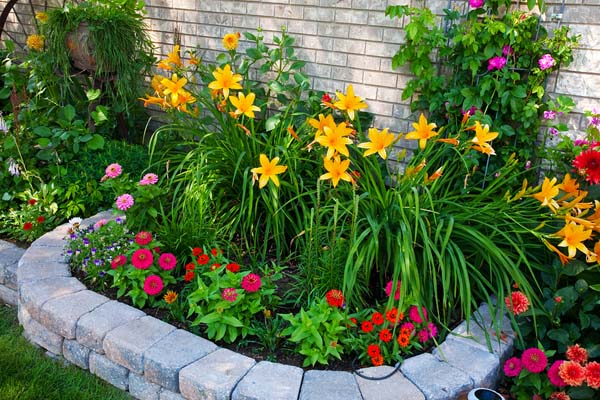 Photo: Credit
This romantic little garden corner is filled with orange flowers, red and violet smiles. It's the flowers – they all remind us of the miracle of living. They are pure, simple and fragrant.
They speak with their silence and they beautify the day. If you're looking for role models – look to the flowers!
5. Garden Bliss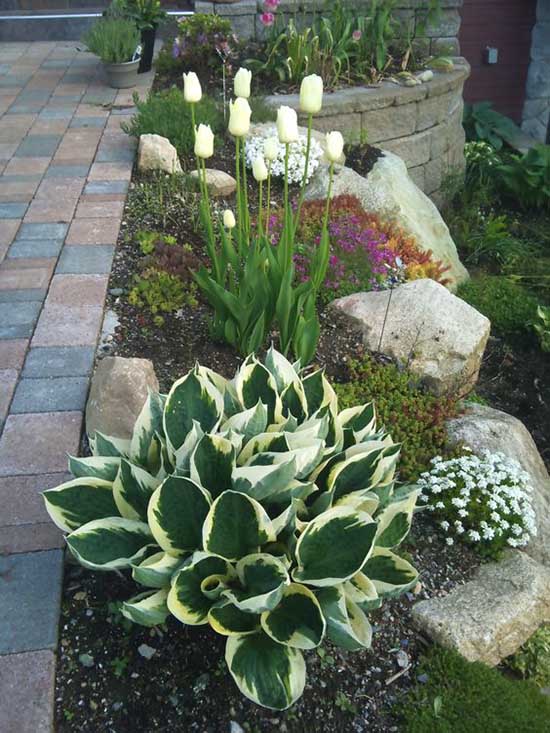 Photo: Credit
My next garden is such a peaceful little spot. If you want to have a place and space for harmony and balance, then look to flowers and plants that resemble lotus leaves.
There is something special about this form – it sets the tone for peace and relaxation.
6. Flourish & Conquer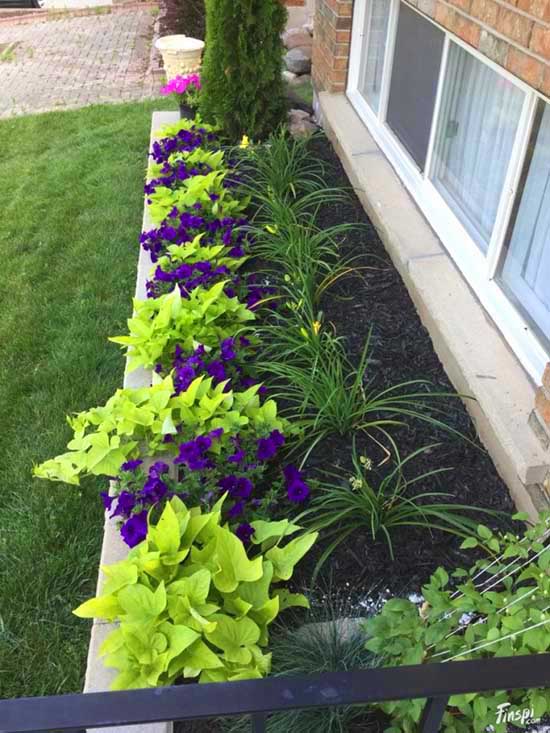 Photo: Credit
This is borderline amazing. Rotate the flower varieties in such a way that you form simple, aligned rows of flowers, bushes or trees.
Your garden will be thankful. Why so? You'd be giving plenty of space for the plants to grow. Conquer this challenge by making it simple!
7. Along The House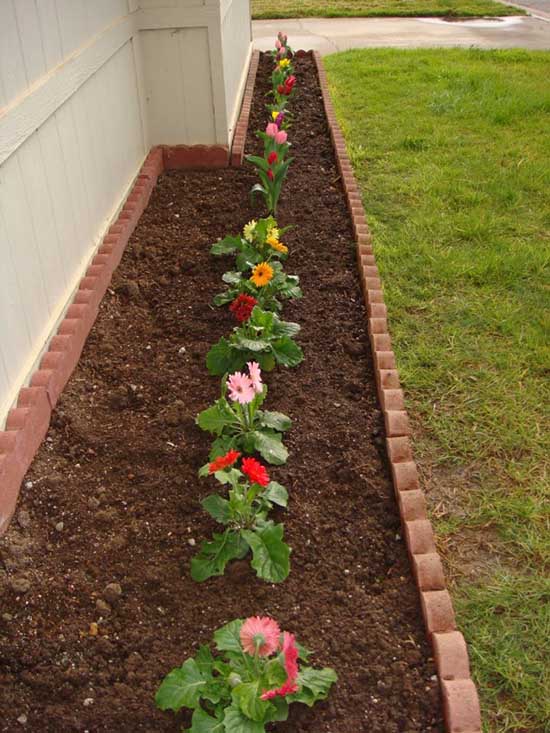 Photo: Credit
Fresh grass, good soil, and sunshine! That's all our plants need, plus some water, of course. Small flowers are perfect to plant along the walls of the house.
The outside areas will look ten times more beautiful with these. Precious place!
8. Big Terra Cotta Pot Flower Garden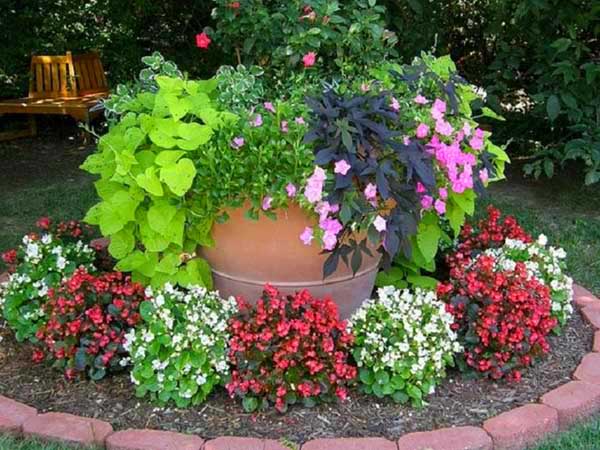 Photo: Credit
You wish to create something extraordinary and are not to put in the effort! It's time to start the project of your garden. This blissful spot is a work of love, take a good long look and see for yourself.
So, have some empathy for yourself, my friend and start small till you have your own perfect place!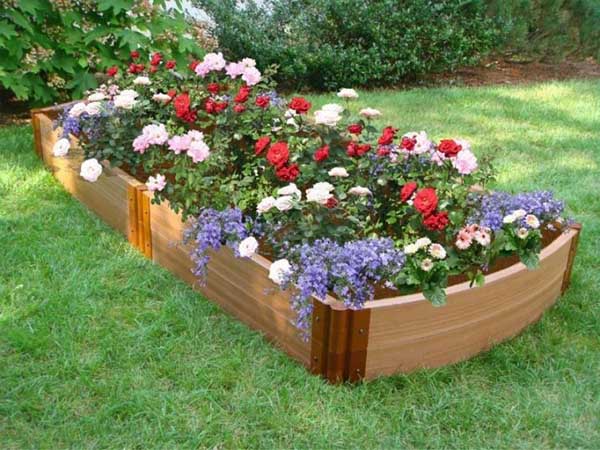 Photo: Credit
Did you know that any sort of long container can become a flower bed for your garden! Here is the key of the temple. It's so simple – just add wooden beds, place in the soil and start planting. While not all of us have special gardening skills, many of us will enjoy this view in their backyard!
10. Perfect Spot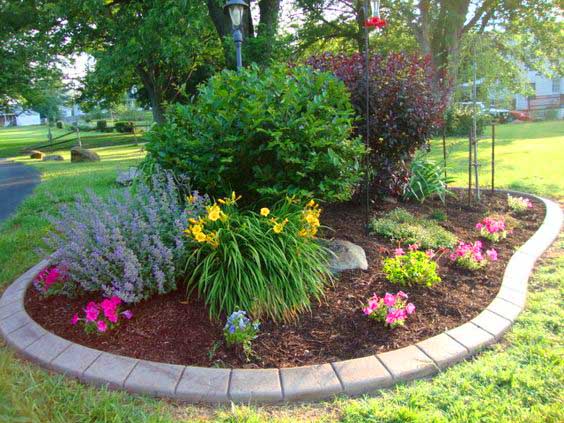 Photo: Credit
They say heaven is a place on Earth and whether they are right or wrong – you can see for yourself. This little garden has been generously decorated.
Whether you love small or large plants, it's okay. As long as your garden gives you the excitement and joy you deserve!
11. Purple Dive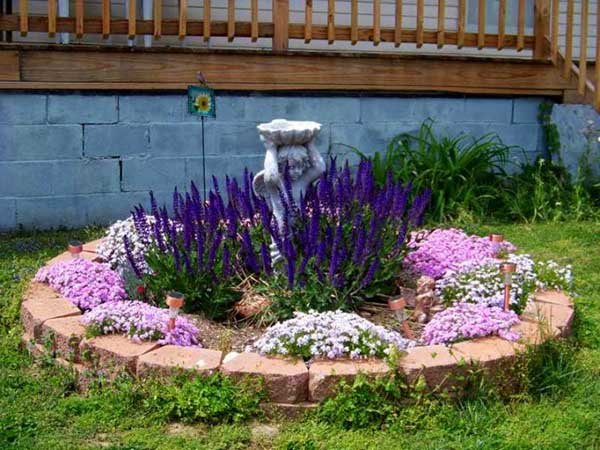 Photo: Credit
 This purple heavenly garden is everything. Gentle purple, lilac and white, it's all about varieties, beauty and the precious purple colors!
12. Perfect Backyard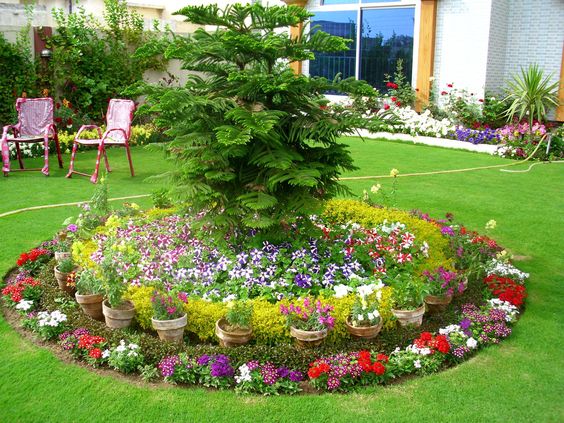 Photo:Credit
Is this the perfect small flower garden for your backyard? If you have a tree you can surround it with small flowers and create a stunning garden.
If you need any help with trees you can call The Local Tree Experts to help you out.
13. Rich In Colors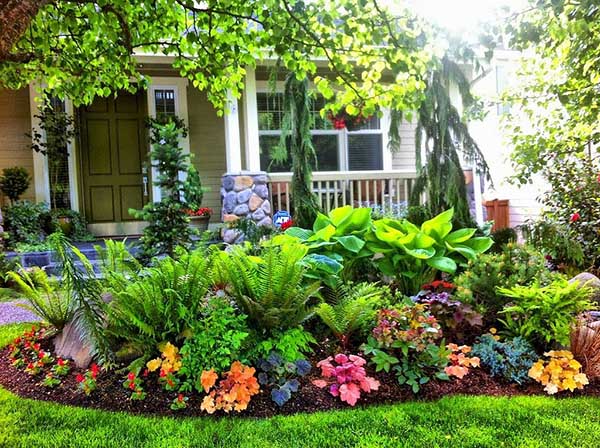 Photo:Credit
If you would like to have a great small garden just in front of your door, then take this idea. Create a place where different plants and flowers are put together.
14. Just Below Your Windows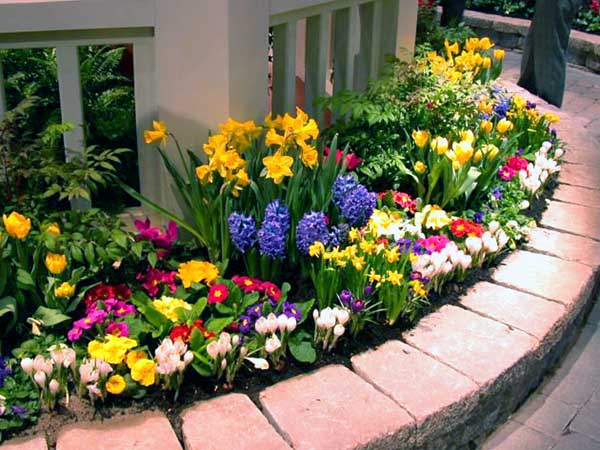 Photo:Credit
What If you can surround your house with all kinds of beautiful flowers? Would you do that? Here is an idea how to make the edging and a great mix and variety of gorgeous flowers.
15. Put a Bench and Enjoy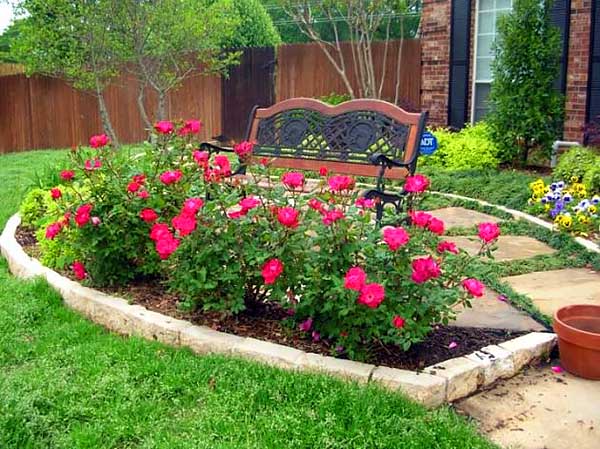 Photo:Credit
Make a small area in your garden with a bench to rest. Then put some flowers around it or in front of it and you will feel what heaven is.
16. Backyard Flower Garden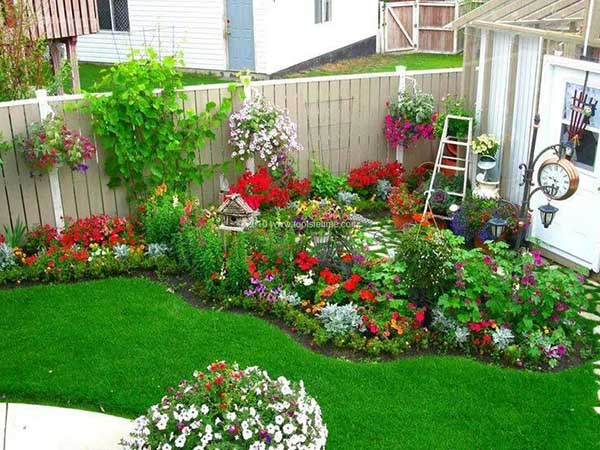 Photo:Credit
You don't need a big garden or yard to create a stunning flower garden. In this small backyard they've created really nice space with all the flowers and arrangement.
17. Recycled Art Gardens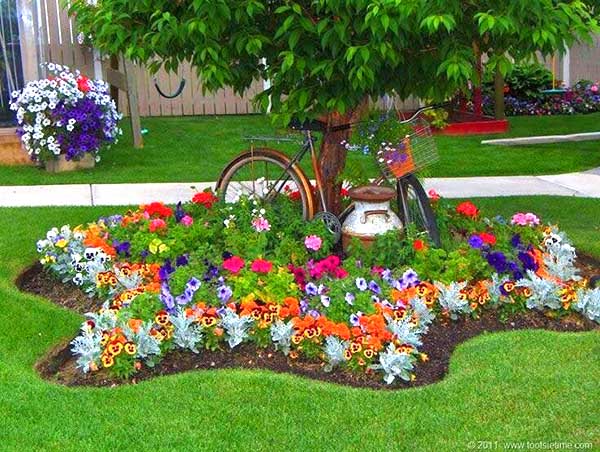 Photo:Credit
Get this superb idea to put an old milk can and bicycle in the center of the small flowers garden. You can create garden edging in any shape you like – this one looks like a star.
18. Rock Edging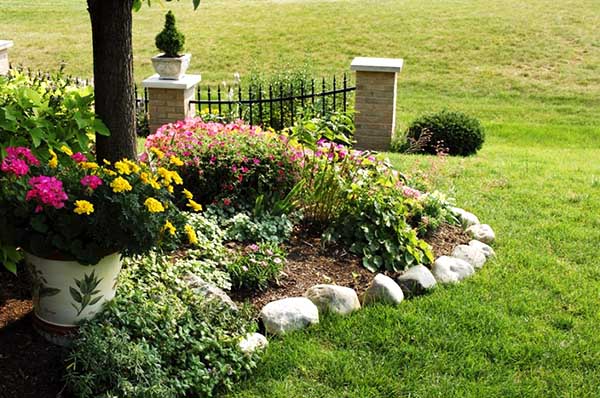 Photo:Credit
Use pebbles or rocks to create a border between the flower garden and the grass lawn. You can use any size and any color. Don't try to create straight border, just follow your idea.
19. Around The Tree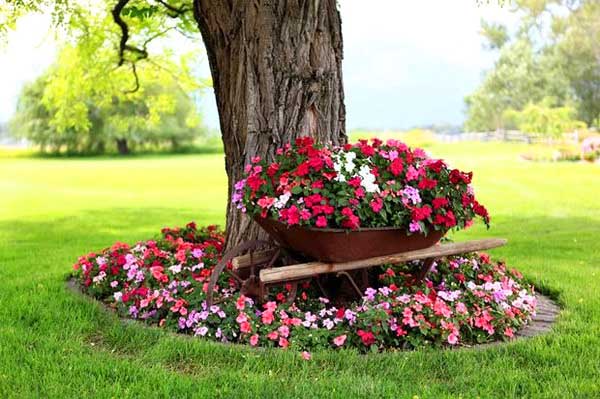 Photo:Credit
You can go with any small flowers even in the same color palette as these. Red, pink, rose – they are similar, but when combined properly a gorgeous garden ideas could be created.
You can even put the flowers around spring flowering trees for maximum appeal.
20. Along the Fence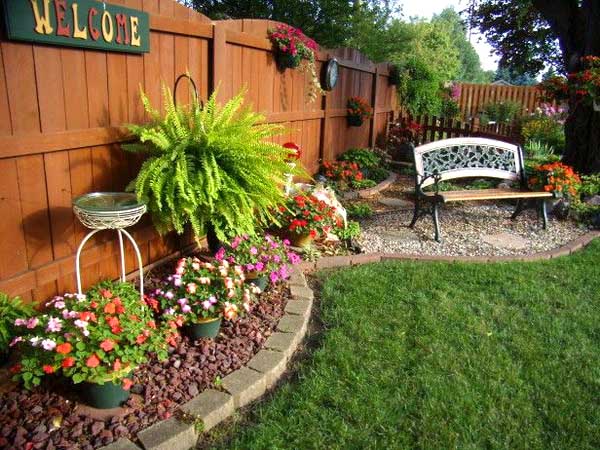 Photo:Credit
Welcome your guests in the garden and show them the beauty of small flowers.
21. So Colorful Flowers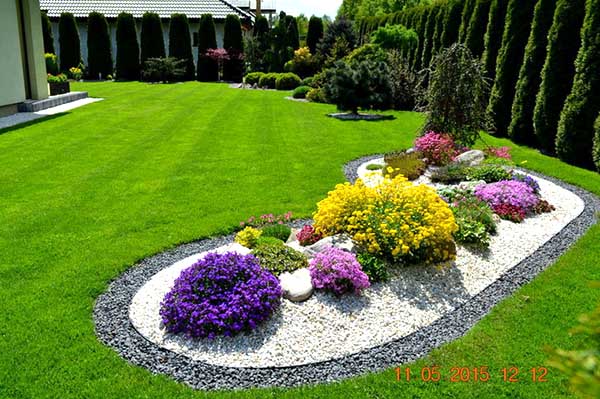 Photo:Credit
This one looks like a professional gardener work, but you can easily recreate it, just use two colors of pebbles and then plant the flowers.
I hope you enjoy this collection of small flowers gardens.
22. Small Garden With Dianthus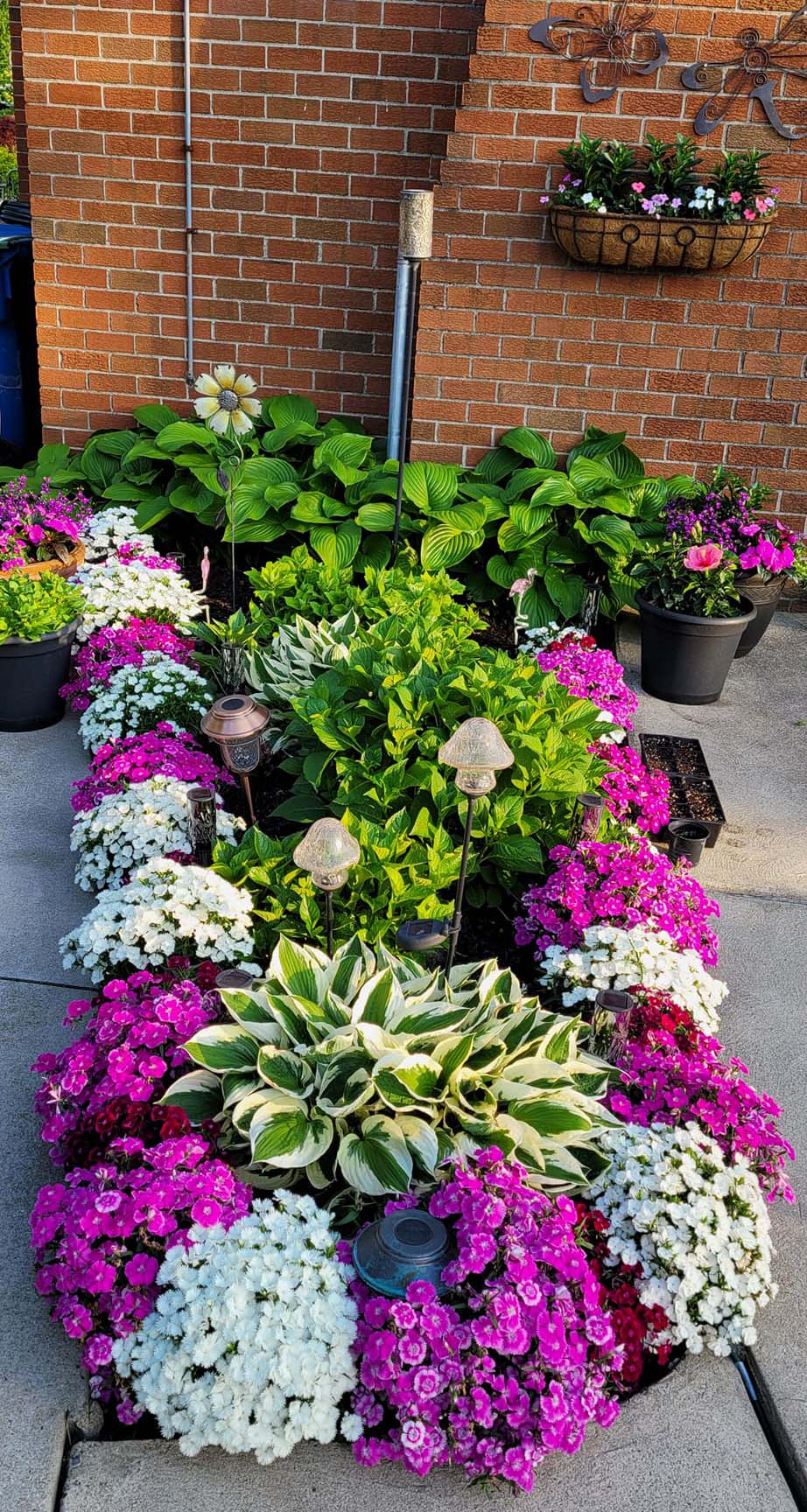 via Kimberly Williamson Mackiewicz
A perfect way to create a small garden with Dianthus.
23. Garden Idea With Mulch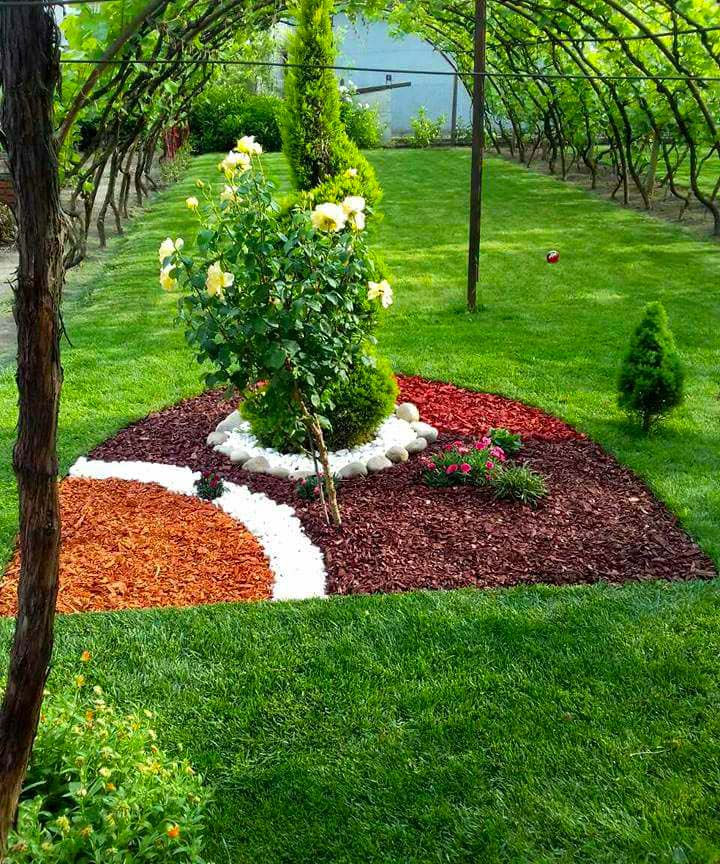 Use different mulch colors to create a pattern or your own design.