Making cookies and candies that have a holiday theme is a fast and fun way to get the family into the Christmas spirit.
We've put together this list of easy and cute Christmas treats. Some of these ideas work well with any gathering. Others are great for giving as gifts.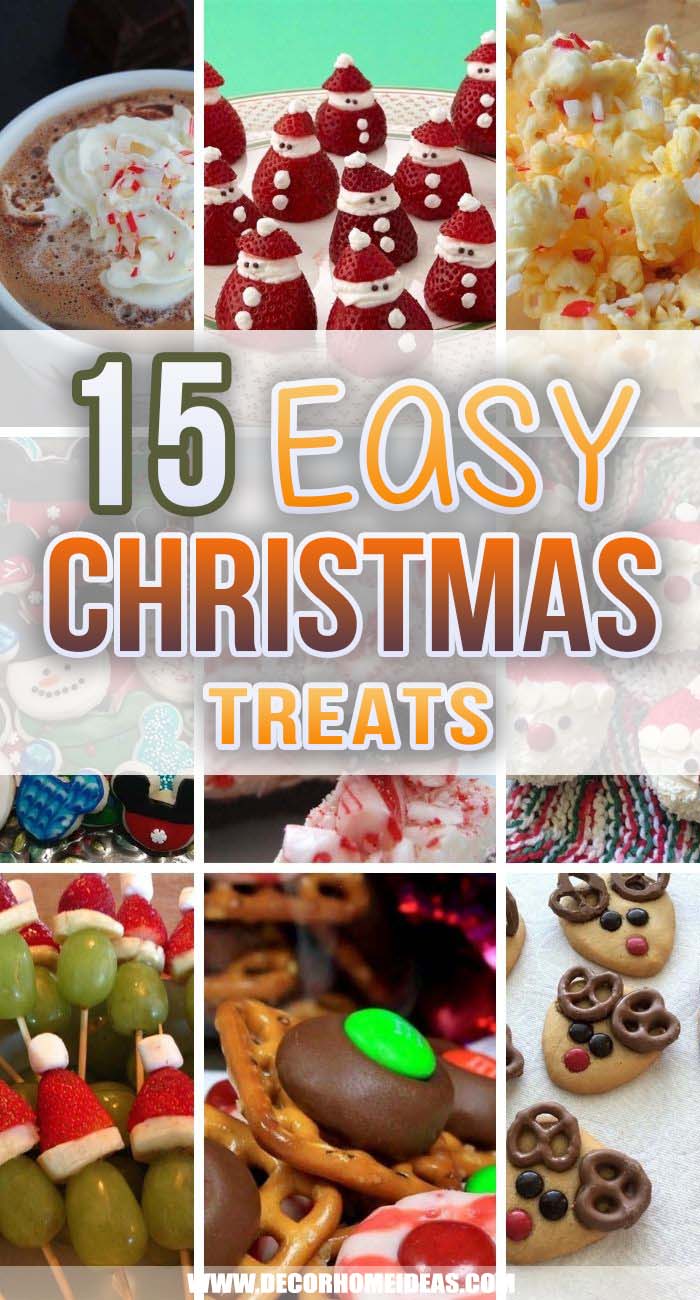 Be sure and use the prettiest cellophane wrappers and gift boxes for your friends and family.
They're worth it. Pack any boxes tight and pad them with bubble wrap. Our neighbor gave us a tip to ship cookies using plain popcorn as packing material. That always works.
1. Bring Christmas Cheer with 5-Ingredient Peppermint Bark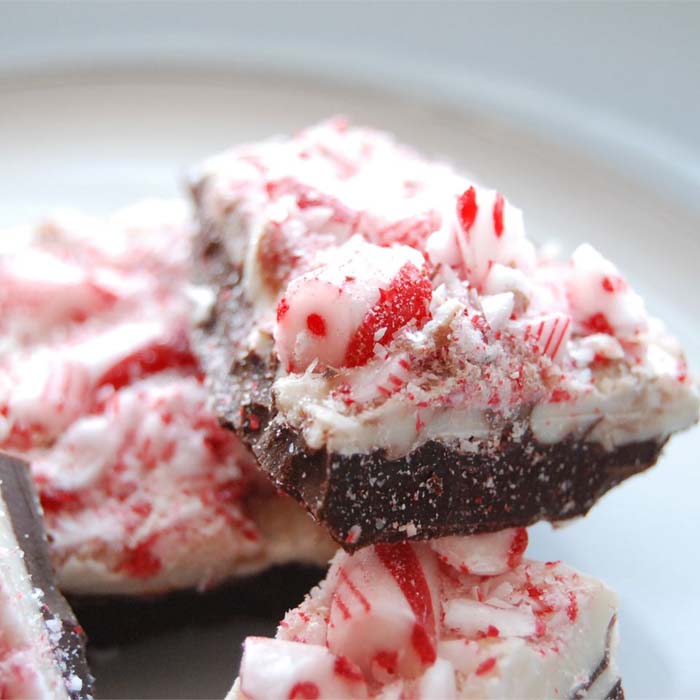 This candy is showcase-worthy. You'll pay big money for this in a boutique candy store.
It's easy and elegant all at the same time. The secret to success is splurging on high-quality ingredients.
If you don't have peppermint extract, it will still turn out delicious.
Use a disposable aluminum pan and there will be no need to grease it. Spread the white chocolate over the semi-sweet before it has completely set. This will prevent separation.
Recipe Details: Here
2. Bake Delicious Butter Snowflake Cookies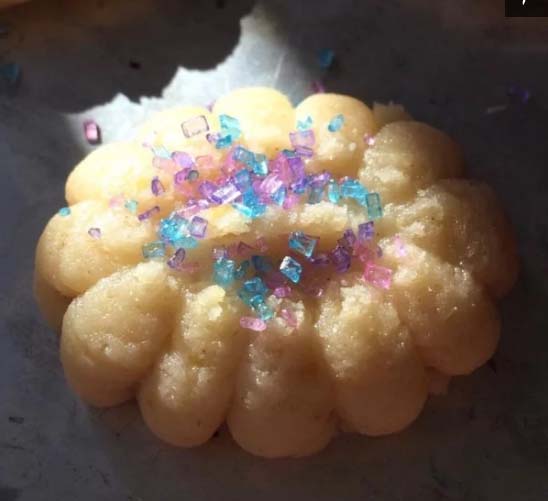 A simple spritz cookie is the basic mixture for building a blend with your unique signature.
Try adding more cinnamon, nutmeg or switching up the extract flavorings. You can even color the dough and decorate it to your heart's delight.
If you don't have a pastry bag, roll into small balls and turn them into thumbprint cookies. They freeze well.
Recipe Details: Here
3. Enjoy Holiday Mornings with Hot Candy Cane Cocoa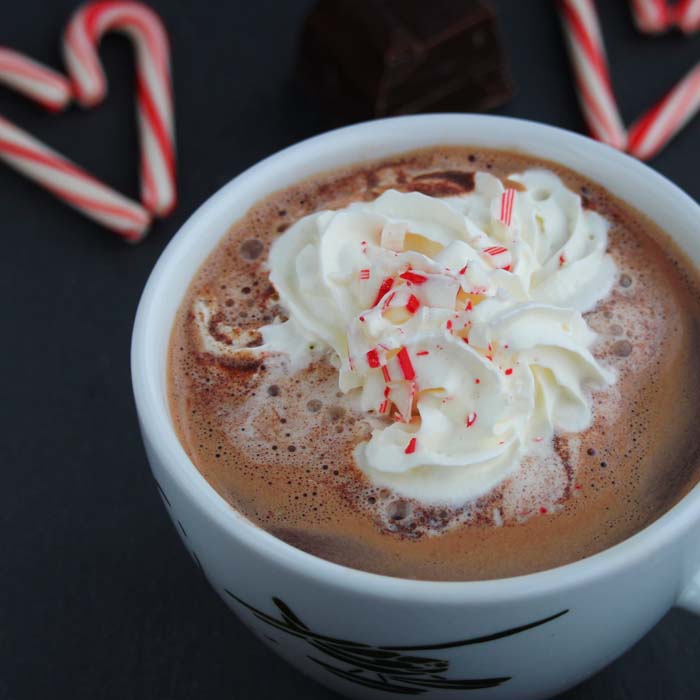 Hot cocoa is a hit with every generation. You can use squares or semisweet chocolate pieces.
Crush the peppermint candy until it's superfine. For the richest flavor, use whole milk.
Recipe Details: Here
4. Unleash Your Creativity with Candy Cane Cookies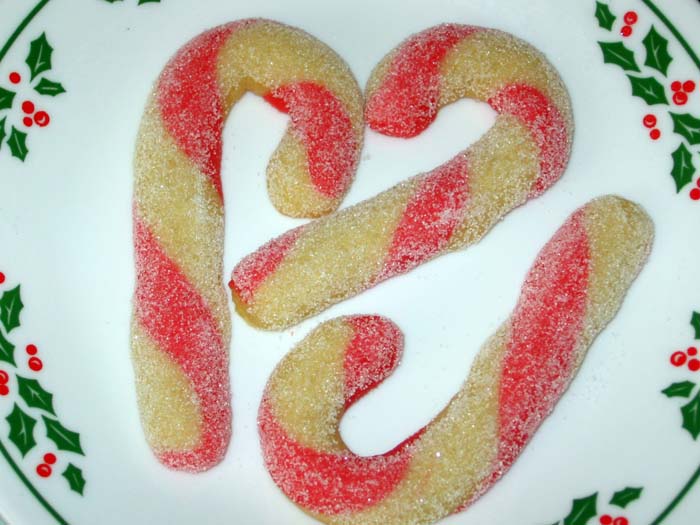 These peppermint-flavored cookies will liven up any dessert table.
Like the hot cocoa listed above, be sure to crush the peppermint until it looks like fine sugar.
Also, be careful not to make the rolls too big or the texture will taste more like cake.
Recipe Details: Here
5. Elevate Your Holiday Dessert with Chocolate Pretzels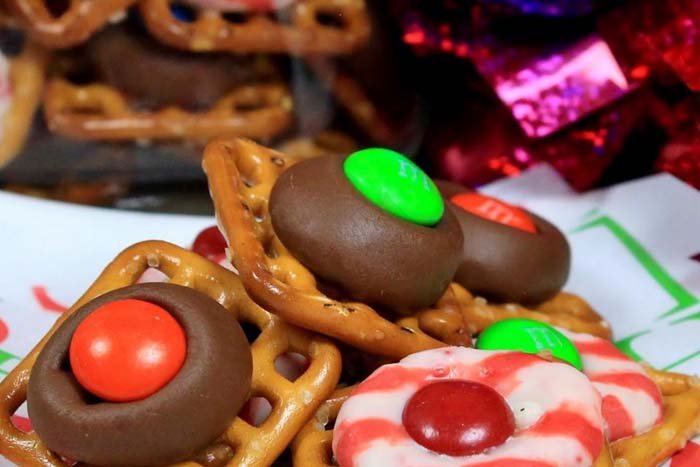 Three ingredients and 15 minutes are all you need to put these together.
Any bite-size pretzel will work here.
Substitute Hershey's chocolate kisses with their white chocolate and peppermint kisses for a change of pace.
Recipe Details: Here
6. Impress Guests with Christmas Cornflake Wreath Cookies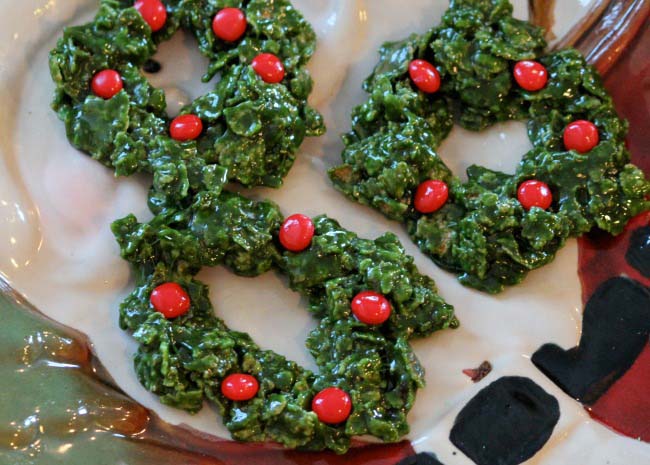 These are a new take on the Rice Krispies' marshmallow treats.
Corn flakes, marshmallows, and green food dye turn into wreaths. Create berries with Cinnamon Imperial candies.
Make sure your extracts and cornflakes are ready to go, because the marshmallows cool quickly, making it hard to get a uniform color.
Recipe Details: Here
7. Elevate Holiday Mood with Christmas Reindeer Cupcakes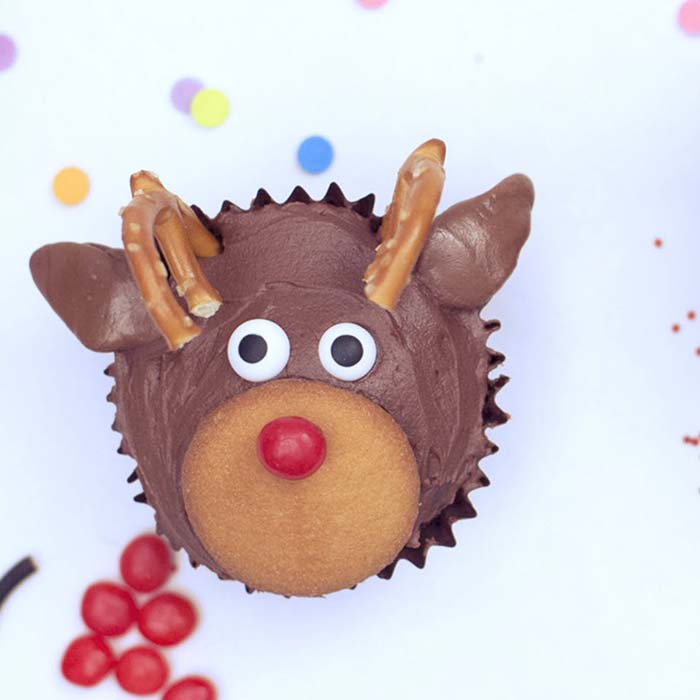 These cupcakes look like you've taken your decorating skills to the next level.
Candy, vanilla cookie wafers, and pretzels make up the details.
Your favorite cupcake recipe will work here. You can try chocolate buttercream instead of coloring icing.
Recipe Details: Here
8. Let Kids Have Fun Making Christmas Santa Cupcakes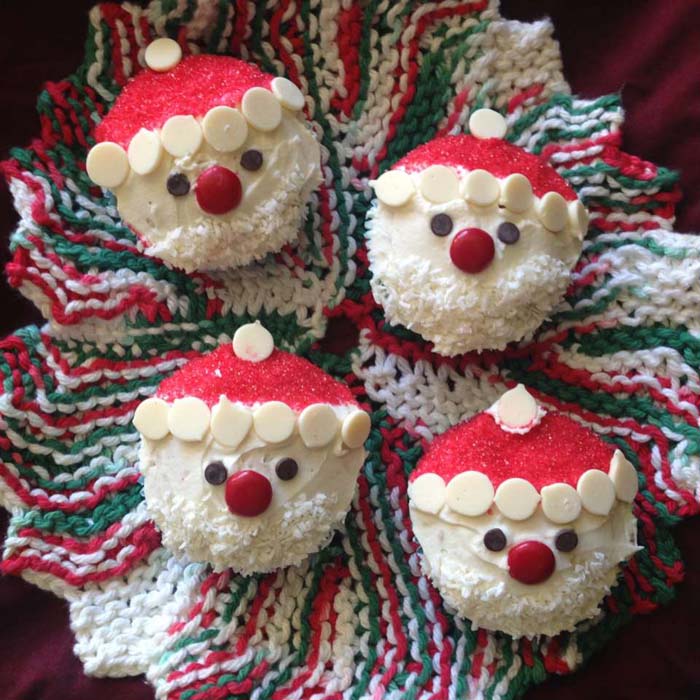 Get the kids involved with this holiday treat. The decorating isn't as hard as it looks and your kids will look like future baking stars at your next party.
You can create a fun table setting by using these vanilla cupcakes along with the reindeer cupcakes mentioned earlier.
Red sugar crystals define his hat. Build up his beard with coconut flakes.
Recipe Details: Here
9. Be Bold with Christmas Treats with Grinch Kabobs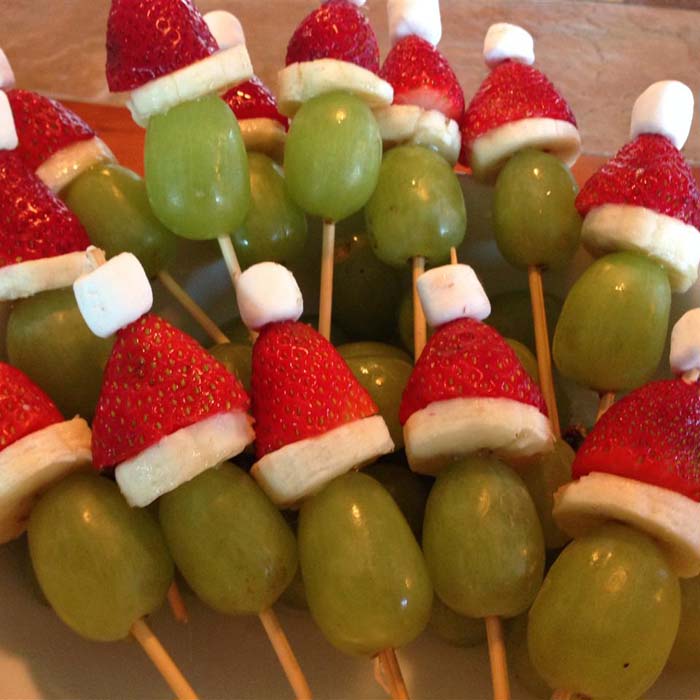 Stack fruit on a skewer and top with a tiny marshmallow.
To keep the banana slices from turning brown, spritz them with a light-colored fruit juice like pineapple or grapefruit.
Serve these Grinches with a warm chocolate sauce for dipping.
Recipe Details: Here
10. Delight Family and Friends with Hard Rock Candy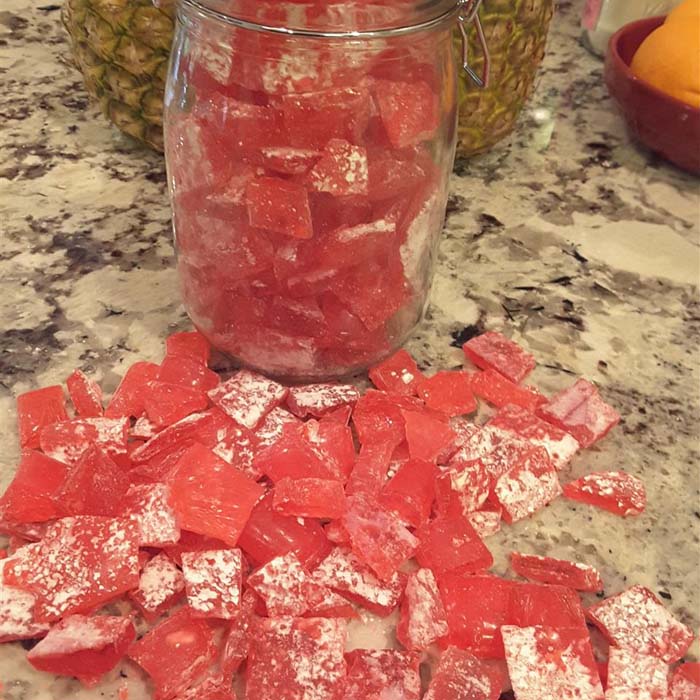 Hard rock candy is not only easy to make, you can change the flavor and color by changing a couple of ingredients.
They're gorgeous, versatile, and make wonderful gifts. You can put them on lollipop sticks, pour them into molds, or add loose crystals to a mason jar. Use small, broken bits to decorate cookies and cupcakes.
Use a reliable candy thermometer to ensure the syrup hits the right temperature. If you're unsure of the thermometer, use the hard crack stage test by putting a drop of syrup into a small dish of water.
The syrup should form into hard, brittle threads. Let the syrup cool a little before adding flavored oils because oil and heat don't play well together.
Recipe Details: Here
11. Satisfy Your Sweet Tooth with White Chocolate Popcorn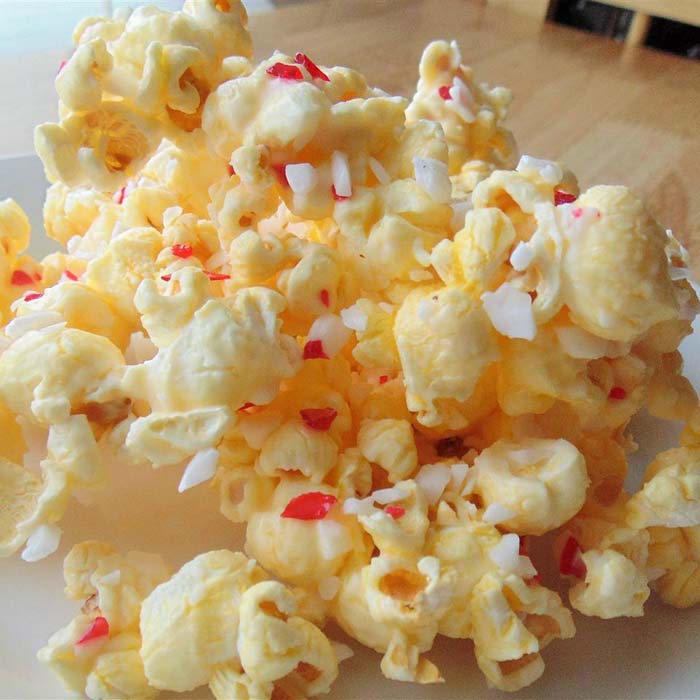 Popcorn treats never get old. Here's a nice twist on a common caramel-covered treat.
This sweet and salty combination is always a winner. Experiment with different flavors of microwave popcorn.
To coat the popcorn with chocolate and candies, you have a couple of options. Follow the directions and spread it out onto a cookie sheet, or put everything in a paper bag and shake it like crazy.
The first way ensures everything gets coated. Shaking the paper bag is way more fun.
Recipe Details: Here
12. Get Creative with Mini Strawberry Santas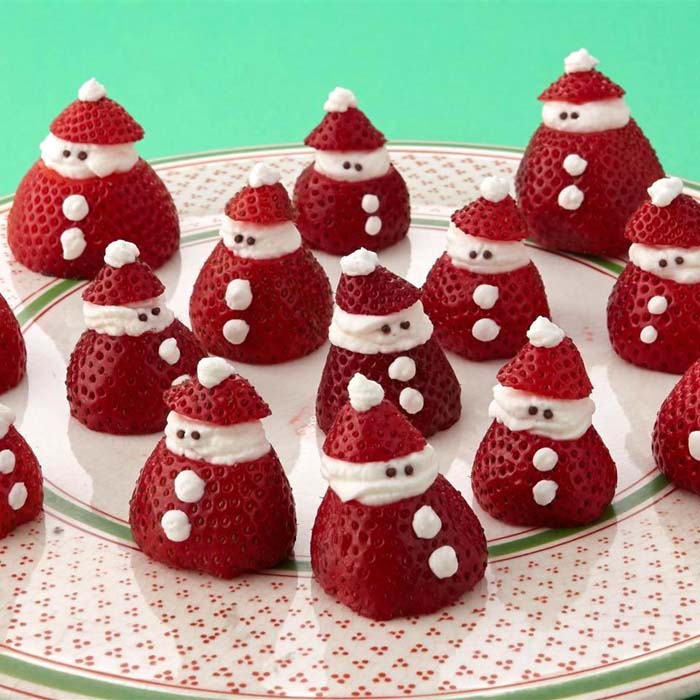 These little Santas are easy to make and won't last long on a platter.
Fresh strawberries are the highlight of this snack. The whipped cream melts and can leave your Santa looking a little frumpy.
To make decorating easier, chill the strawberries and whipped cream ahead of time.
Recipe Details: Here
13. Bake Cute Homemade Reindeer Cookies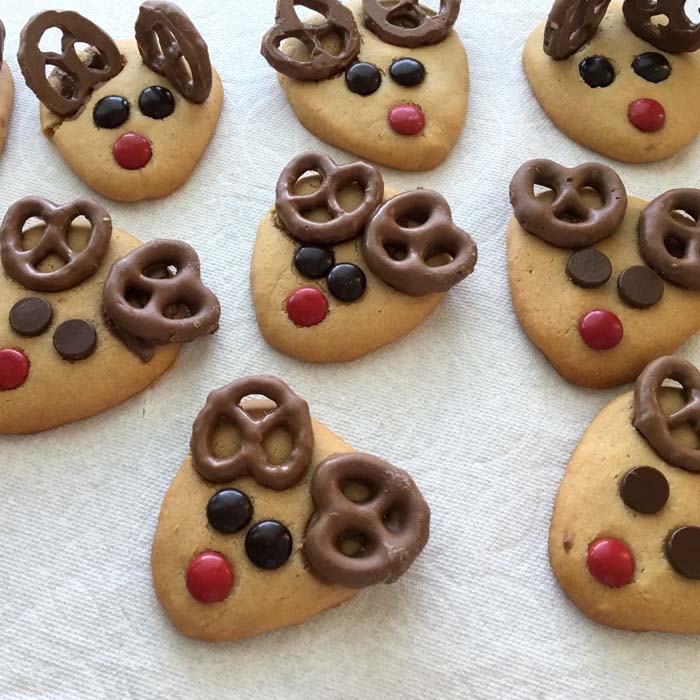 These cute reindeer cookies use less sugar than most peanut butter cookies.
If you have your own favorite peanut butter cookie recipe, you can use that instead. The key here is to get a smooth-looking teardrop-shaped face.
Pretzels covered in chocolate ramp up the flavor profile. Their cinnamon or cherry red noses tell the story.
Recipe Details: Here
14. Create a Festive Atmosphere with Sugar Cookie Icing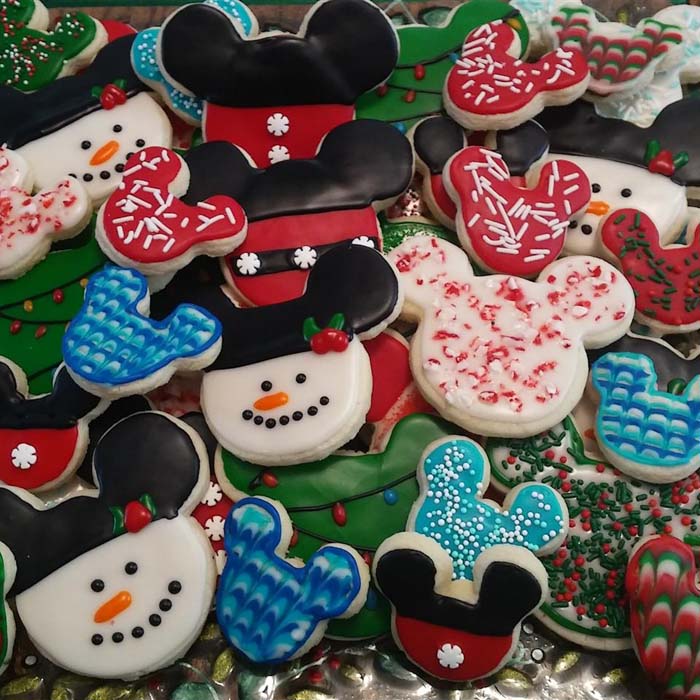 Christmas wouldn't be the same without classic sugar cookies. Bake up batches of sugar cookies and freeze them ahead of time.
It's easy to make up batches of icing and decorate thawed cookies whenever it strikes your fancy.
The key to professional-looking cookies is to use a pastry brush to paint a thin, even layer of icing. If you don't like the flavor of almonds called for in this recipe, substitute the extract with vanilla.
Use a little icing to make small candies stick to the cookie.
Recipe Details: Here
15. Showcase Skills with White Chocolate Covered Pretzels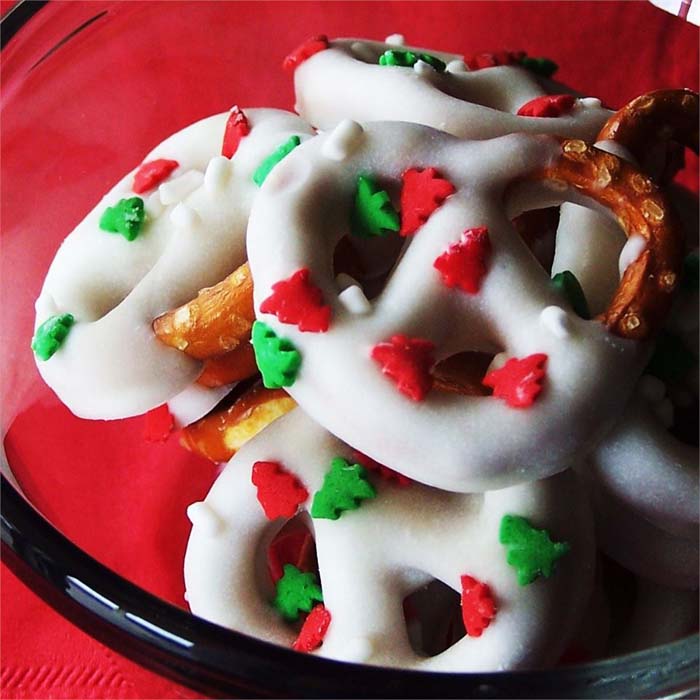 White chocolate and pretzels should be their own food group. No gift box of Christmas treats should be without them.
Dip the pretzels halfway into the chocolate. If you want them completely coated, finish them while they're on a sheet pan. Sprinkle them or decorate as you please before the chocolate hardens.
The chocolate works well with pretzel sticks, too. Add your own candies on top as you see fit.
Recipe Details: Here