20 Fabulous Garden Bed Edgings With Pebbles And Rocks
There is no better garden edging than the one you create with your own hands.
Of all the materials you can use, rocks, stones and pebbles are easy to find and doesn't cost a thing.
So gather some that are already lying around and start building the best garden bed for your backyard.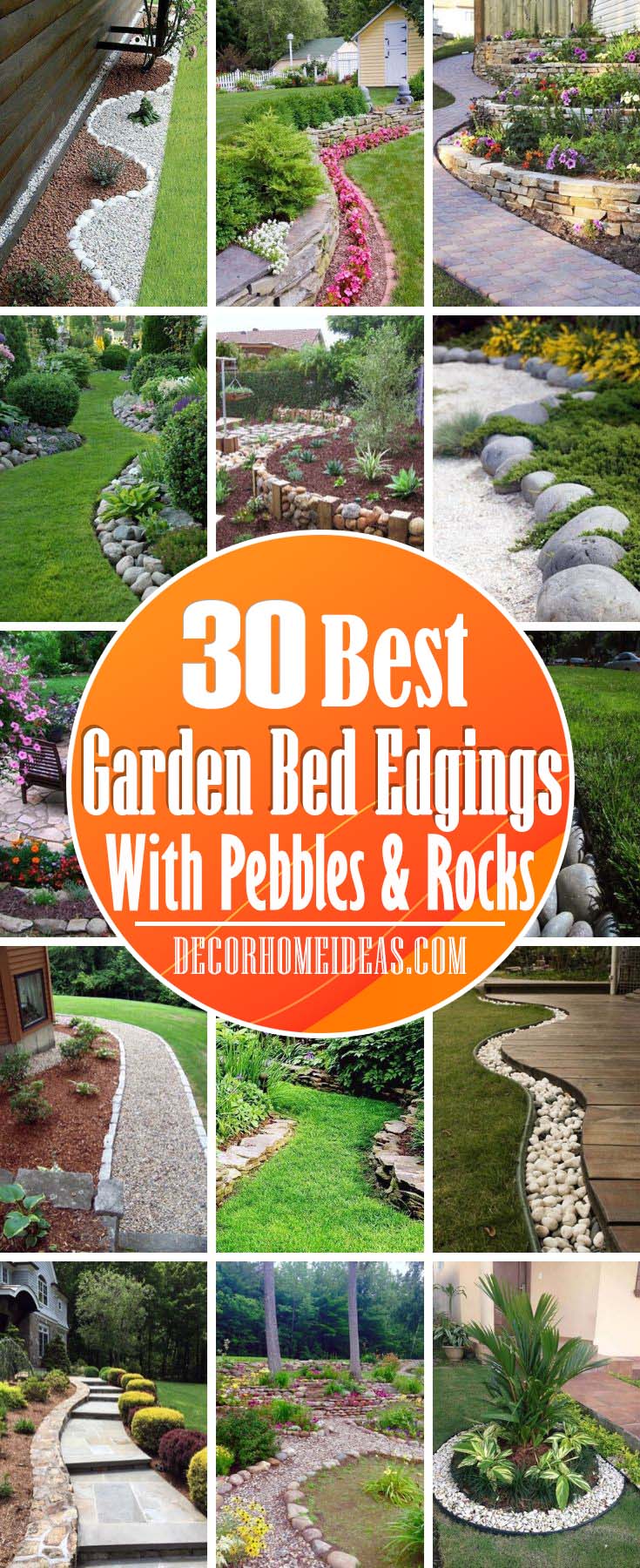 Don't forget to PIN this image for quick access to all these ideas!
Related: 18 Cheap And Easy To Build Raised Garden Beds
White River Flow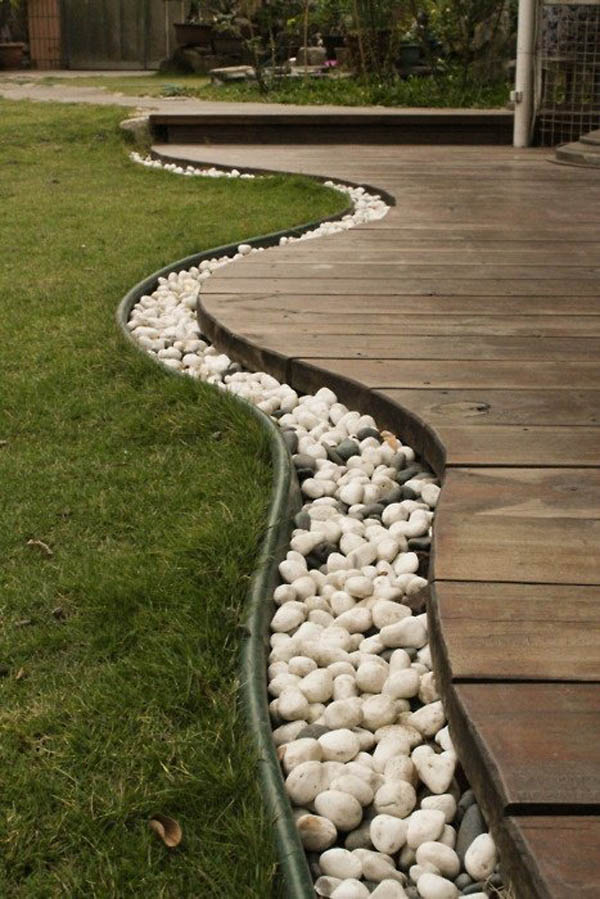 These small white pebbles create the perfect river flow around your front porch or deck.
Catch the wave that takes diverse materials of wood and rocks to cohesively take you on a journey. Here the organic nature of the wood meeting the white rocks are a wave cresting on the shore which in this case is the lush green.
It is creatively featuring a well manicured lawn with the pop of white stones bringing your eye to the interesting yet simple wooden walkway.
Around The Bend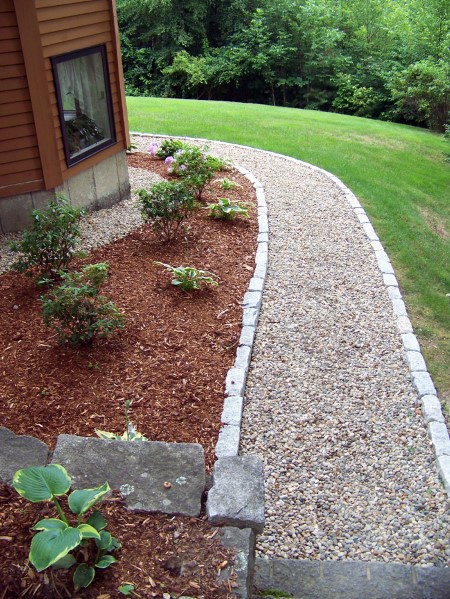 What's around the corner is what one thinks of looking at this simple yet effective edge to green plants tucked neatly around the home.
With the larger rectangular stones and small rocks within it provides a peaceful yet interest to follow the path and where it leads.
Along For The Ride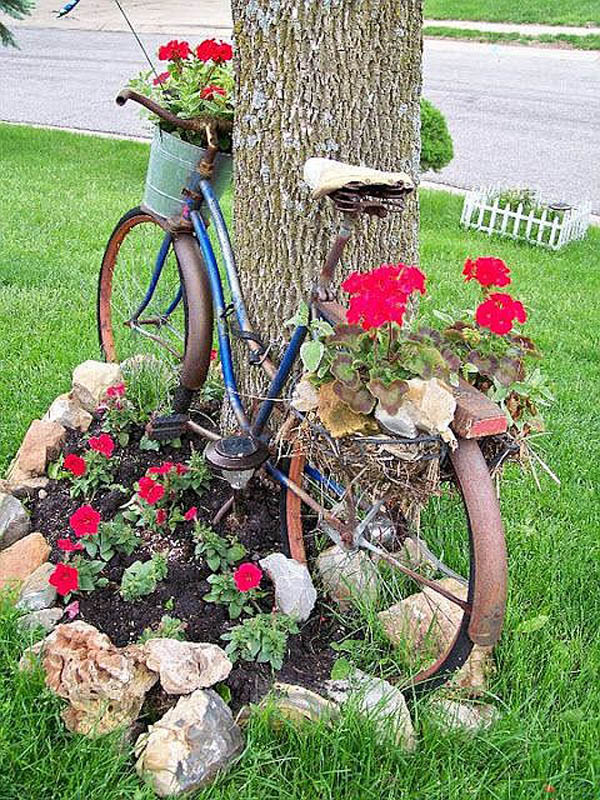 This feature is a stand alone nostalgic ride to a time gone by and now the past is revisited in well placed pops of red within the circular rock framing that sculpturally perfect place to house plants and other natural beauty offerings in height and texture interest.
This is a memorial to an earlier time that will hopefully provide new memories today.
Concrete Cover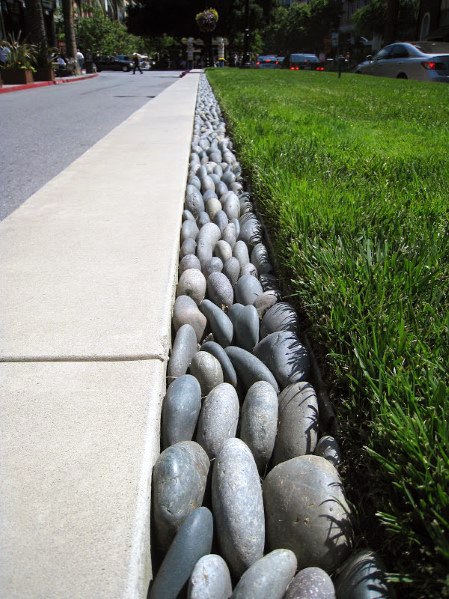 An almost too pristine and cut lawn is surrounded by a more sterile yet perfect protective frame in robust rounded stones all tucked neatly, lining the lawn.
Where both meet the concrete sidewalk is a smooth transition of clean, clean, and minimalistic feel.
Border Patrol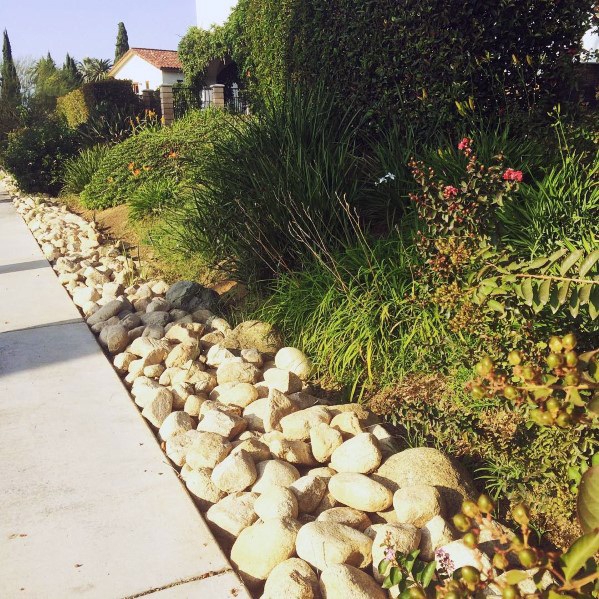 The edge of a cement sidewalk calls for authoratative position keeping watching over both the street and the homes.
The canopy that the tall green foliage provides is guarding in a gorgeous array of bushes, limbs and layered leaves what may lie in wait on the other side.
The lighter color of the garden rocks offer a protective yet visually inviting aspect to the space.
Draw the Line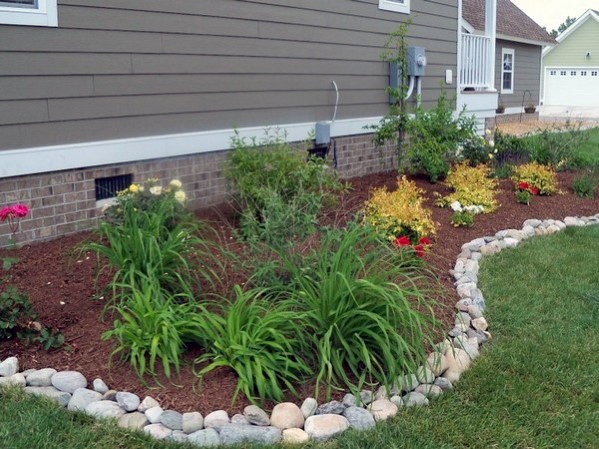 If you drew a line around a beautiful home adding a small decorative garden of floral diversity, pops of color in flowers and rose bushes, visual interest in plants, what would be the final touch necessary?
It would be what is found here in an outline of white and gray rocks and stones lined and stacked framing through curves attention to the sweet floral display.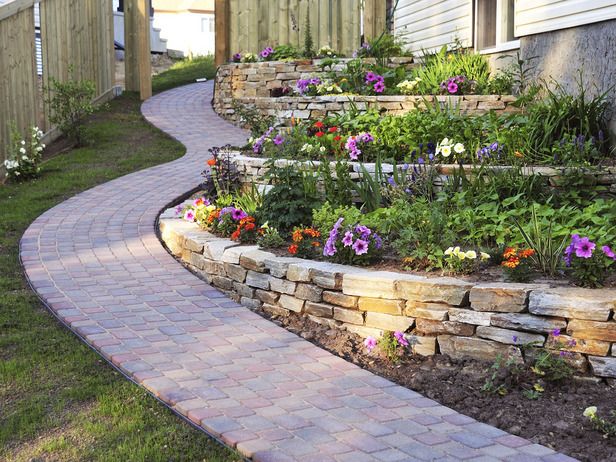 Lush Lush Touch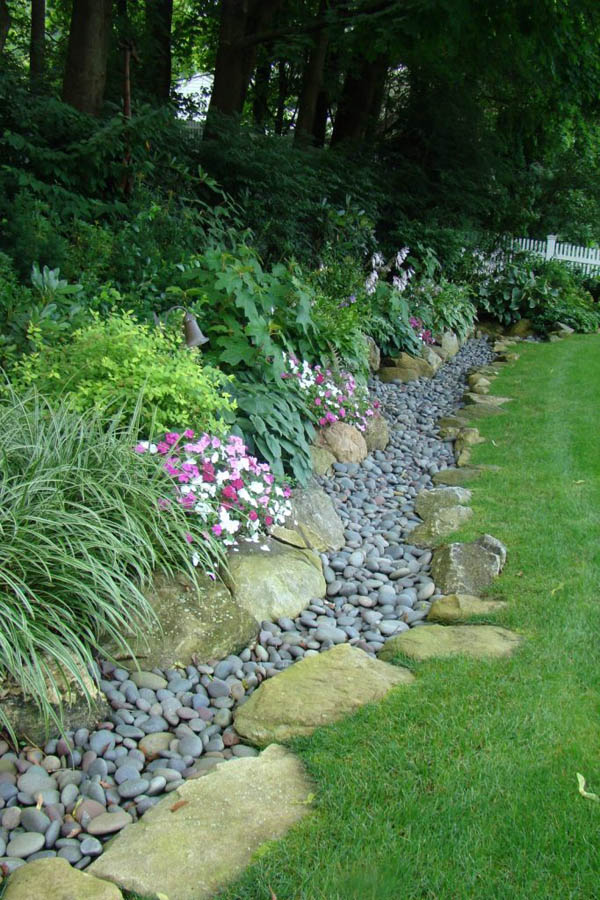 With all the drama of a curtain of lash like foliage.
This bordered lushness is placed close together in unified display where large differing boulders are holding them firmly for added aesthetic affect smaller rocks of uniform sizes provide a water like feature running along its'edge.
The plants seem to bee a symphony of harmonious diversity in style, color, and growth pattern.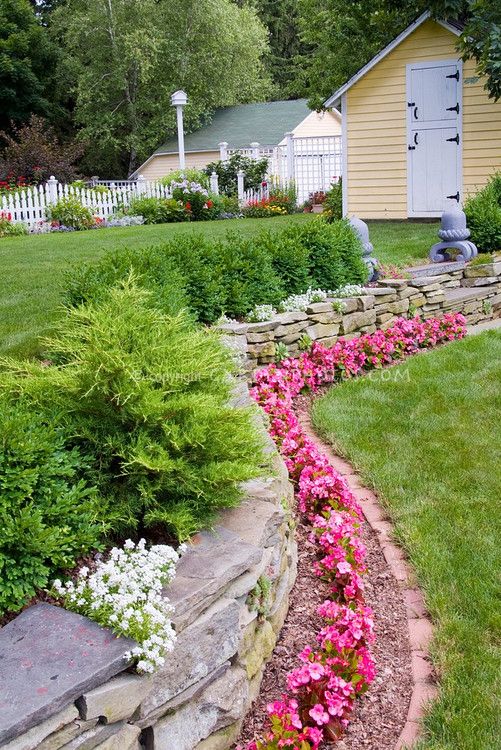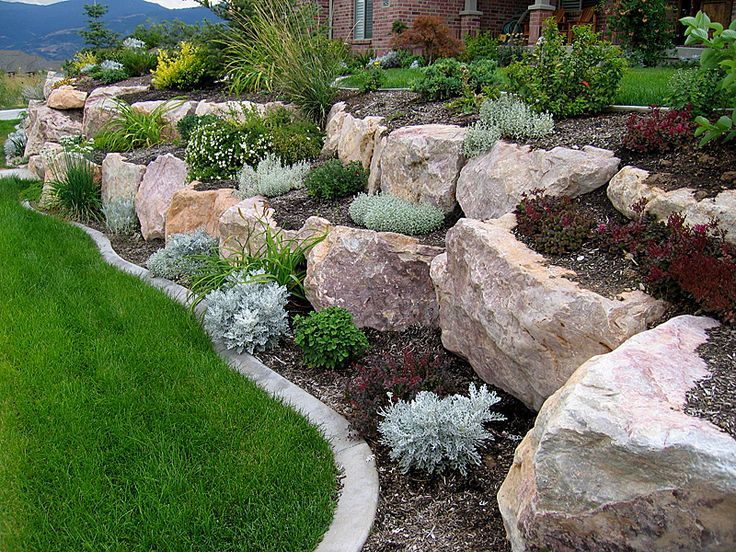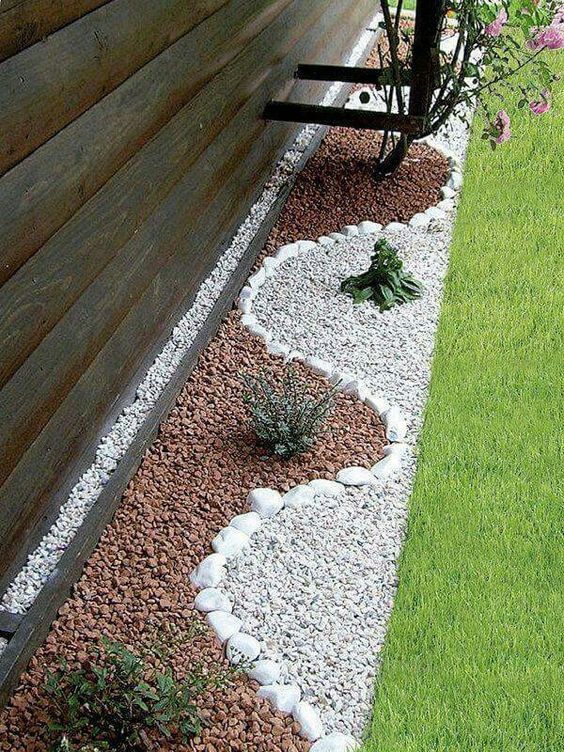 Hold Me Up Please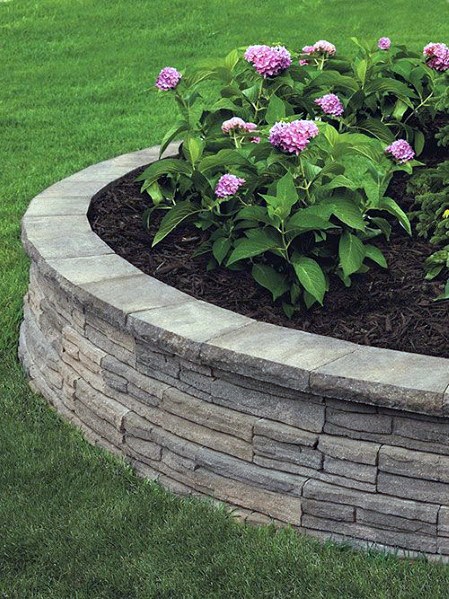 These flowers of pinkish purple are held in prominent display almost as a centerpiece within a vase created by natural construction.
The elevation of symmetrical stonework is circular and at enough height to draw you in to take a seat to smell the blooms.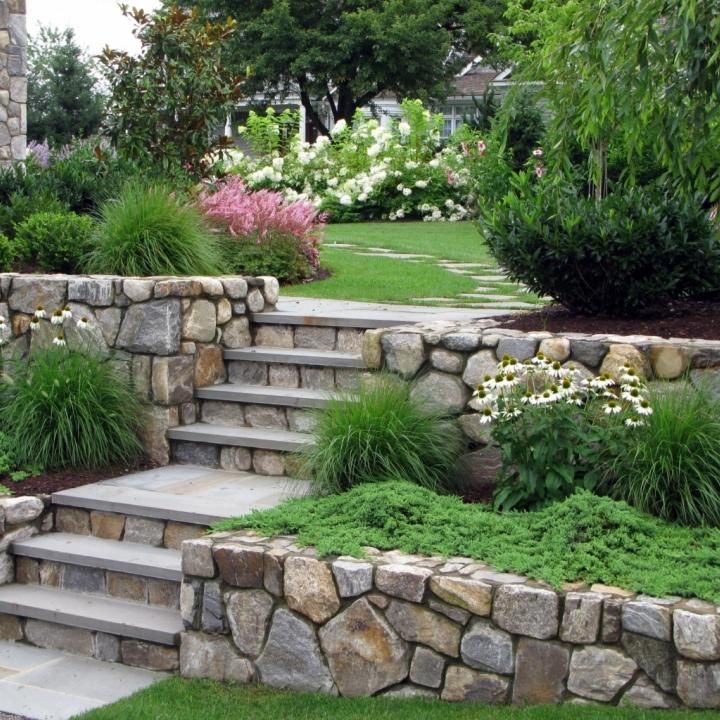 Garden's Edge
Rich, lush, and breathakingly dressed this garden demands a stroll that will no doubt cause you to stop numerous times along the way to gaze at the wide array of floral plants nestled lovingly yet securely among rocks, edges and pebbles.
It takes you along the edge of beauty many times over.
Your Way Home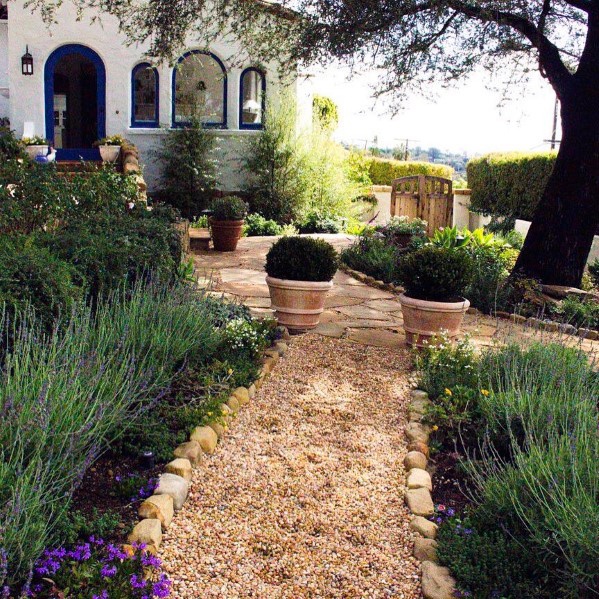 With a precious pebble pathway flanked by lavender on either side it is perfect placement to reach an area of well manicured and potted bushes in warm earth tones.
The path becomes one of larger stone walkway leading to the home and along the route check out the rich display of foliage, tree and color.
Wild and Free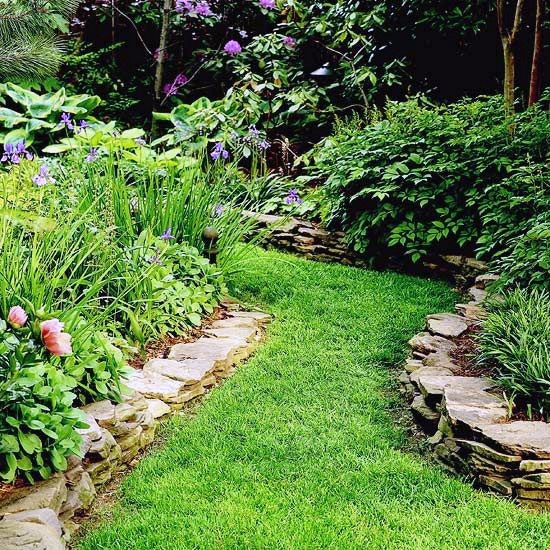 Stacked stoned pieces piled precisely one on top of the other make a great landscape wall where a bed of emerald lawn is centered.
Around are wild array of both flowering and green plants almost seeming to showcase every variety in the world. It is truly an enchanting garden to explore.
Rocky Road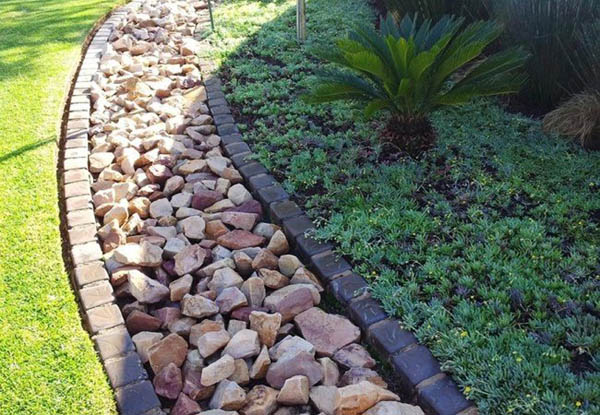 A road less traveled by foot will bring your eyes along a curved framed route where a tropical palm is centrally located within precise green support plants.
It not only stands out but conveys a clean yet beautiful focal point where the palm as it grows will be prominent and highlighted.
Rock's Edge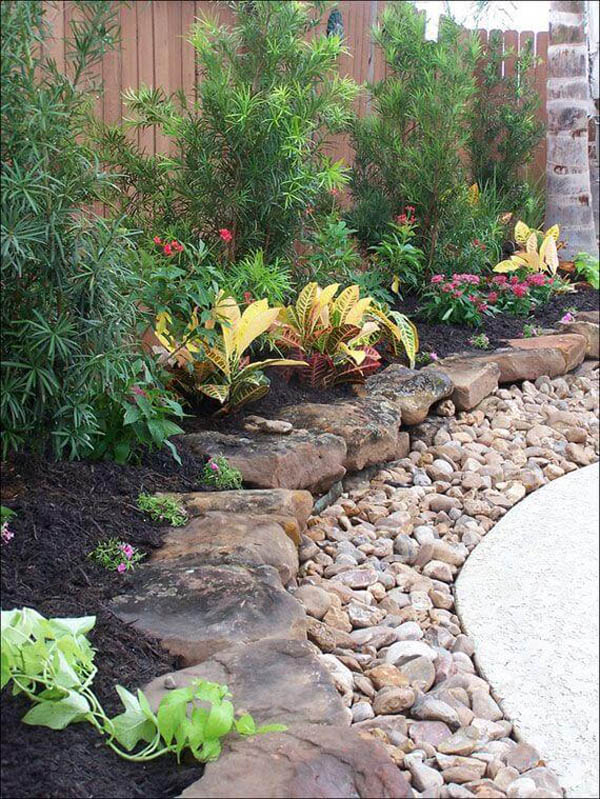 Here the garden lying on the outer edge of well places rocks of various sizes some as stepping stones up to the garden.
This causes the plants to be the frame boasting lush greenery and points of color in the tropical colored Crotons, vine-like plants and trees that highlight both rock formations and greenery tying both together seamlessly.
Fairy Tales Are Made Of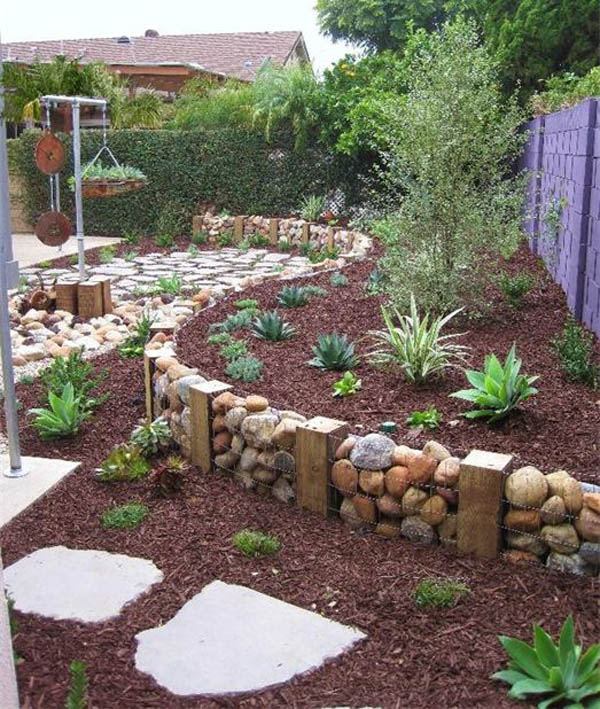 This space of creative elements seems to hold fairies or gnomes somewhere maybe in hiding places. Large stepping stones, rock sculptures are throughout.
Well placed features of varying heights, structures, and dimensions amongst rocks, pebbles and stones featured flat pathways, withing wire displays and short wooden fence work are tailored to showcase islands of
Pristine Pathways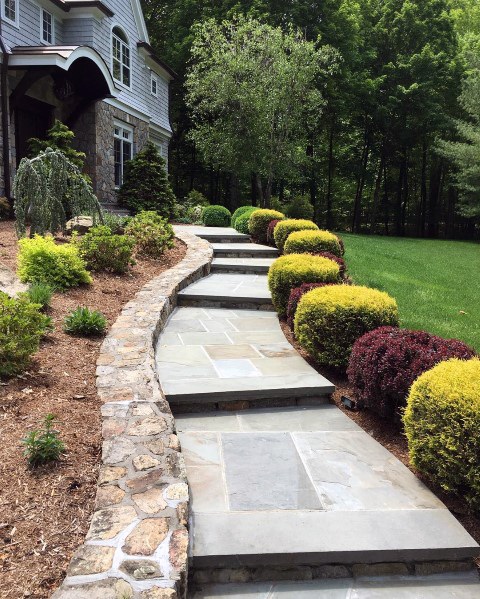 Stone staircase lined on one side by well manicured bushes of yellows, greens and burgundy work well together in balance.
While on the other side a cobblestone wall are the main event where small green bushes accent the space greeting every guest along the way to the entrance and evergreen trees lying in wait to greet you.
Zen-Sational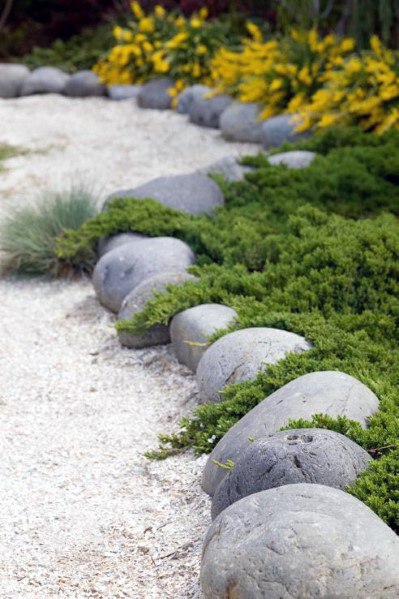 The zenlike arrangement of stone and sand evoke a peaceful setting where yellow and green bursts of colored blooms reach out to touch the sand and caress the stones.
The smoothness of the stones against the bits of sand work well together taking you there, to peace and harmony.
Marvel at the Marble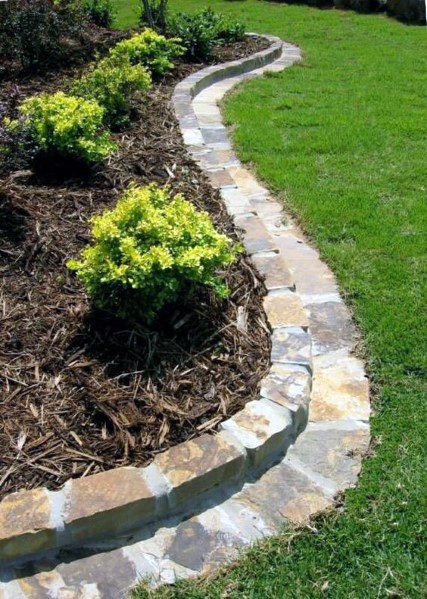 Marbled or granite like stepped edges are diverse in shades of earth tones where simple solo green bushes accent the space quite formidably.
The tones of the rock frame is inviting with the warm of tones of marbling. The simple solo light green bushes low to the grown are interesting and symmetrically placed.
Up Against A Wall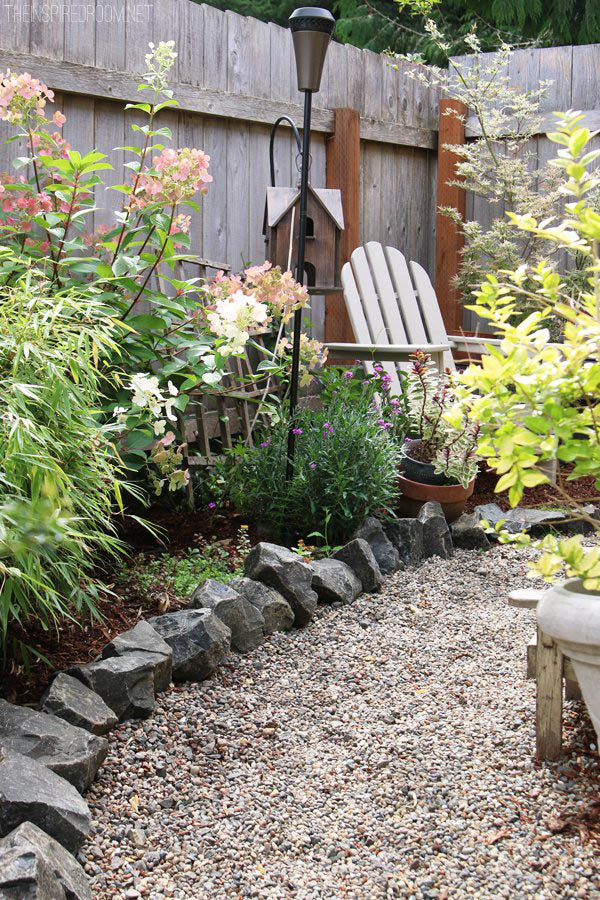 This is one time this is right where you want to be. A large protective fence is the backdrop for a special place tucked away.
The feature structure in wooden chair, hanging birdhouse, and lamp are covered in color, tree like wild floral beauty that beckons you to the wall framed by stark varying sized and facing dark and dramatic stonework place with sharp edges and lines in interesting directions.
Add to that small stones and it resembles a rock pond of sorts.
Garden Grounds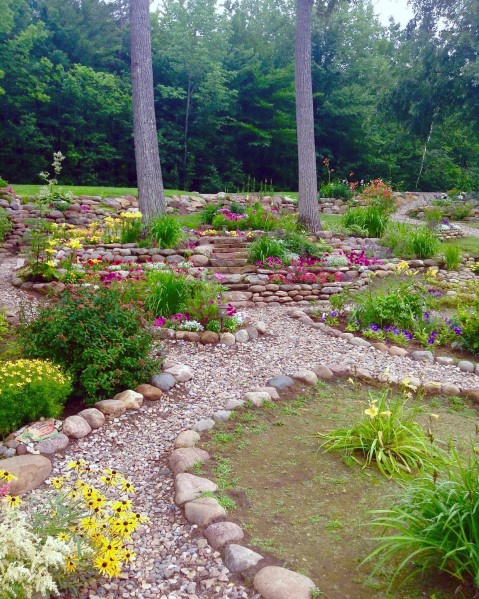 An intricate pathway lined with diverse placements.
This distinct floral showcase complete with wild flowers, shrubs and centrally placed wall is a sort of memorial to nature by statuesque trees on either side…like natural romanesque columns of landscape artistry.
It is like a garden gallery where each rock framed space is an artwork of colors, textures, one more interesting than the next. When you finally reach the wall, you pause to take it all in.
Staged Seating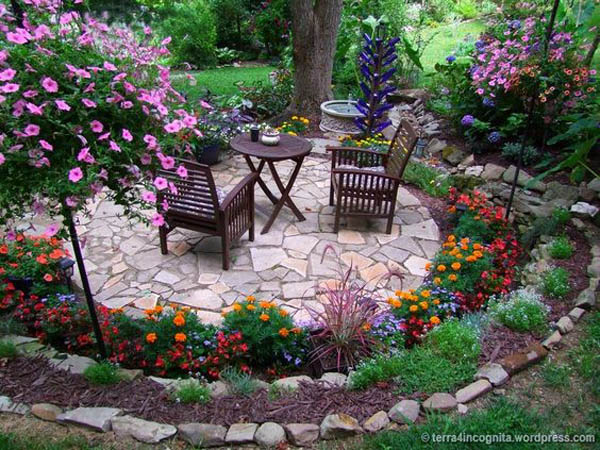 Imagine a mosaic of rocks creating a stage for a getaway. Whether to chat, read or just be surrounded by color and border of stone. You are separated, tucked away to a quaint garden patio.
Here the seating is set in a special center space. Take a seat and with each glance over your shoulder lies tall topiary beauty and a water feature in just the right spot.
This is a hideaway that offers so much to stimulate mind, body and soul.