If you live in an area like Central Florida, consider using the croton plant in your landscape.
The croton plant, or codiaeum variegatum, is native to areas such as northern Australia, the Caribbean, Indonesia, and Malaysia.
You'll find plenty of croton landscaping ideas to draw inspiration from in these regions.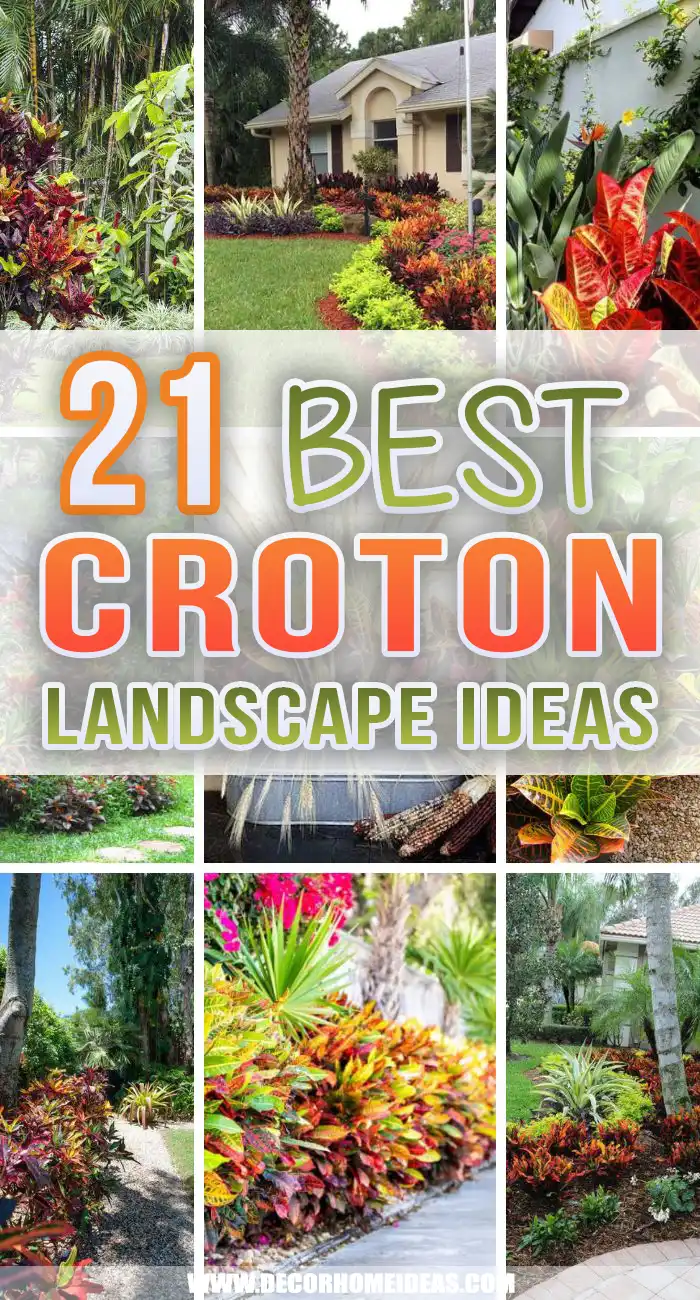 The croton plant is a tropical plant. They only thrive in garden beds in USDA zones 10 and 11. They're an ideal fit for south Florida. If you live in a cooler zone, you can still grow smaller varieties in containers. Just be sure to bring them indoors through the winter months.
It's the colorful leaves of the croton plant work that make the biggest impression. Besides traditional green, you can find them in a variety of colors, such as white, different shades of red, orange, yellow, and even pink and purple.
If you don't live in a tropical region, that's okay too. You can plant them as an annual, or you can keep them indoors year-round as a houseplant. They love direct sunlight and are drought tolerant, so they'll forgive you if you forget to water them now and then.
If you'd like to find ways to include the croton plant in your landscape, let's take a look at the ideas we've collected for you.
1. Crotons Bring the Curb Appeal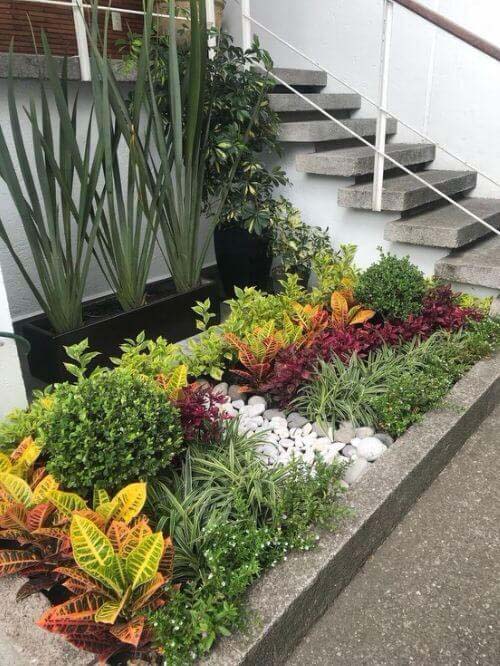 Because crotons come in so many colors, it's easy to add character to your garden bed. You see them here using them as edging.
2. Add Crotons to Pea Gravel Bed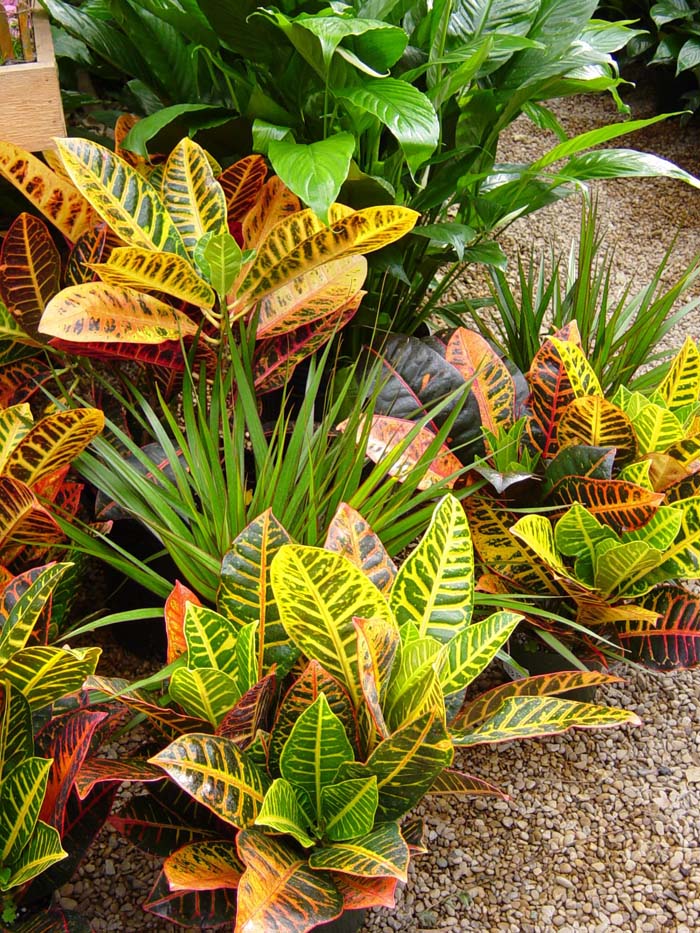 The natural colors of pea gravel play off the variegated croton leaves. Croton plant care is like caring for any number of succulents. Let them dry out between light waterings.
3. Add Crotons to Container Garden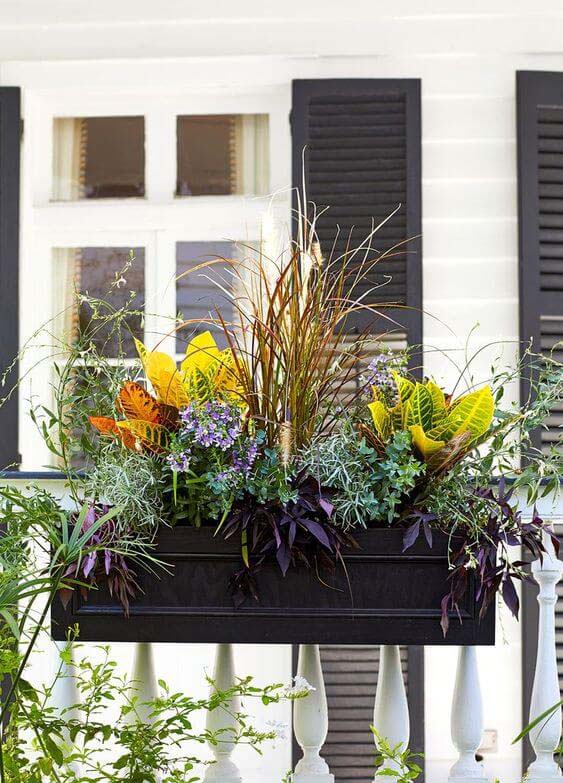 Smaller varieties of croton petra have leaves that grow to about four inches long.
This makes them ideal for adding color to any container, like a flower box. They'll die off at the end of the growing season.
4. Add Crotons With Bromeliads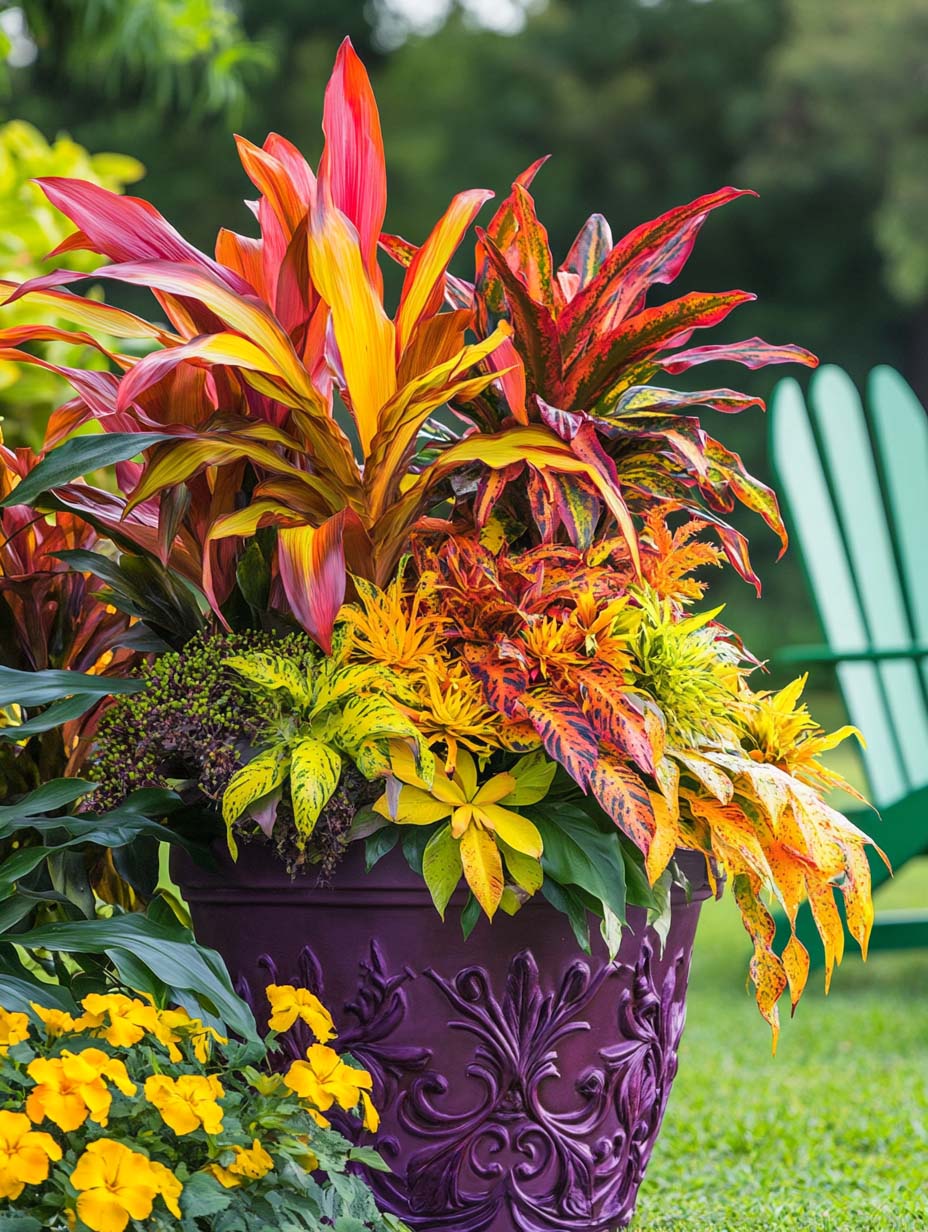 Bromeliads and Creeping Jenny are natural complements to the croton plants in this container.
If you live in an area that sees temperatures going below 45 degrees Fahrenheit, bring the container indoors over the winter months. They can still thrive as indoor plants.
5. Use Crotons in Floral Planters
Crotons don't have to take center stage. They will work very well in a supporting role for this container of flowers and grasses.
Grow them in a container with other plants that only require a minimal amount of water.
6. Plant Crotons Around the Base of a Tree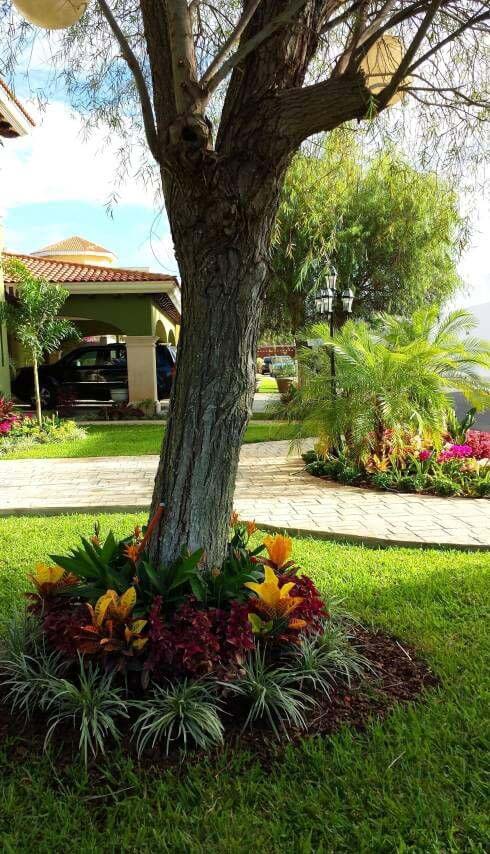 The larger colorful foliage of some varieties of crotons can add a lot of color to the bases of trees.
They're an excellent choice for covering up the roots protruding from the ground.
7. Use Mammy Crotons as Landscape Edging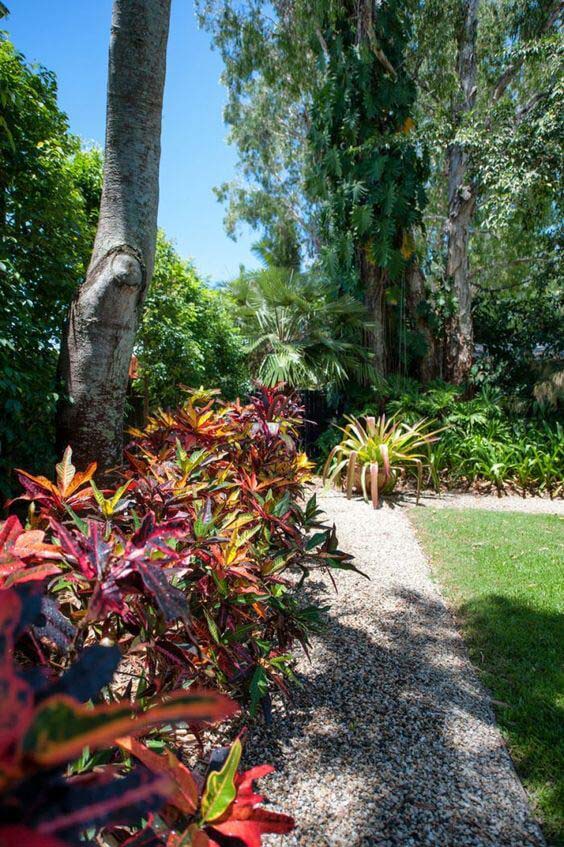 A gravel path gets a big boost with crotons filling in the area between the path and the fence.
Mammy crotons have a unique shape. You can see the narrow, colorful leaves look almost like maple trees in the fall.
8. Crotons Used in Floral Landscaping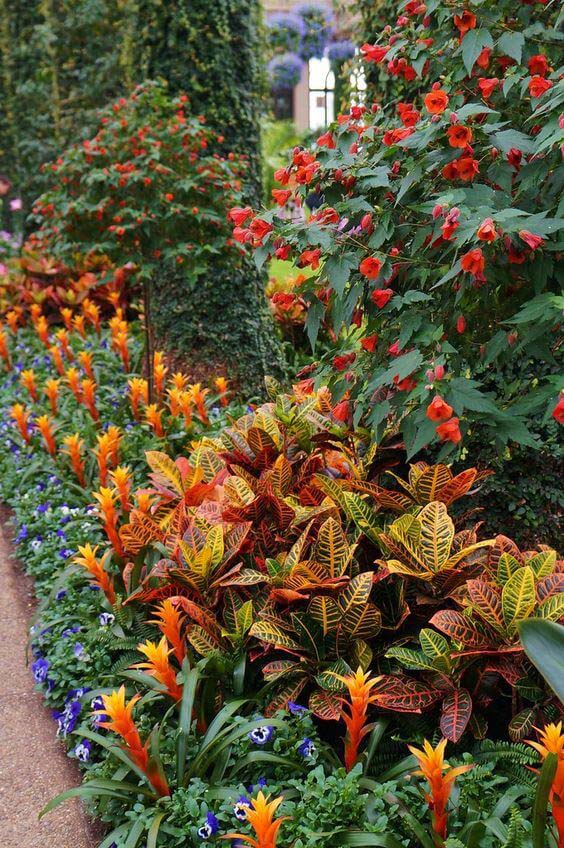 Another addition to your collection of croton landscaping ideas is to blend them together with plants and flowers in the same color palette.
Santa Cruz Sunset Begonias gets a complementary boost from the reds and oranges of the medium-size crotons. The crotons also look great paired with the Sunrise Bromeliads. They form a vibrant and cohesive color scheme in this landscape.
9. Fill Middle of a Garden With Color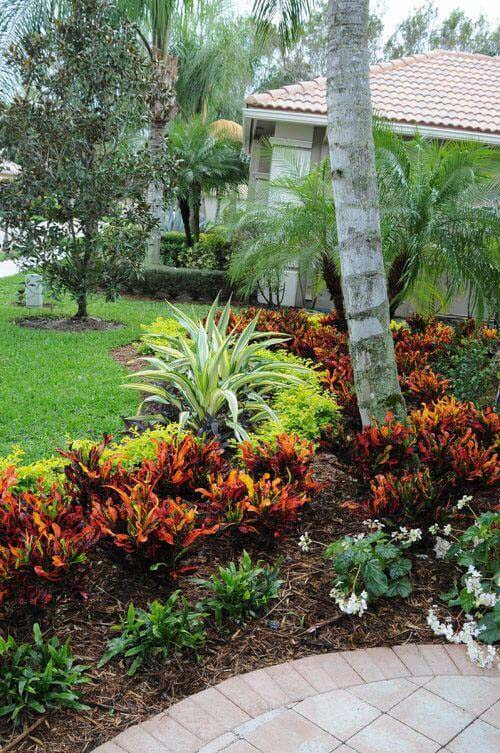 Smaller varieties of crotons can be pruned and trained as ground cover.
They're used here to bring variety to the landscape after the flowers have bloomed and dropped.
10. Crotons Are a Colorful Addition to Fall Display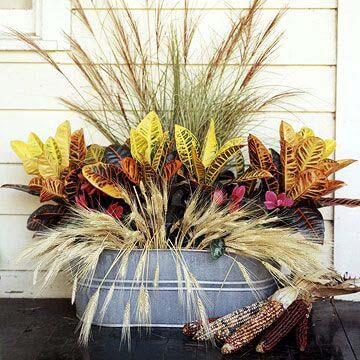 The neutral background colors of crotons work especially well in fall home decor.
We see it here in a small trough filled with ornamental dried ornamental grasses.
11. Wide Leaf Crotons Are a Lush Landscaping Idea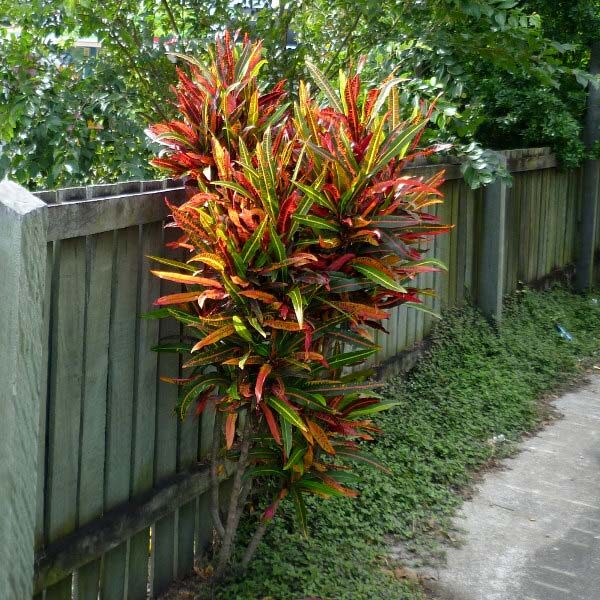 While some Crotons are used as ground cover, a larger variety is used here as a broad leaf filler. It adds even more depth to the already dense foliage.
12. Use Crotons to Line Your Walkway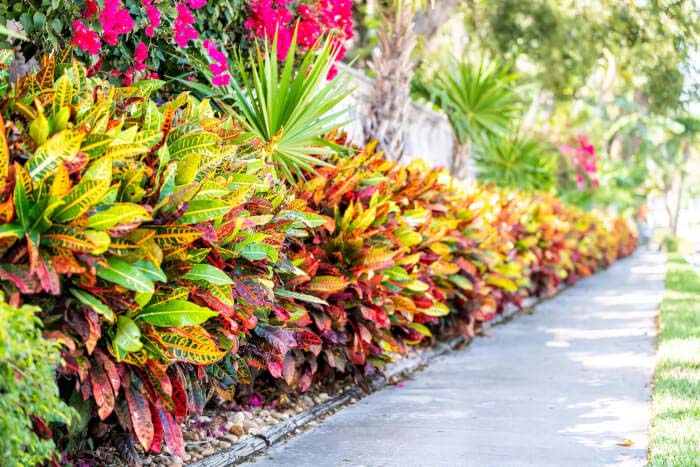 Living in a tropical area widens your options for hedge ideas.
Larger crotons are used here as hedges in place of a perennial evergreen shrubs, such as rose bushes or boxwoods.
13. Colorful Crotons in a Mulched Garden Bed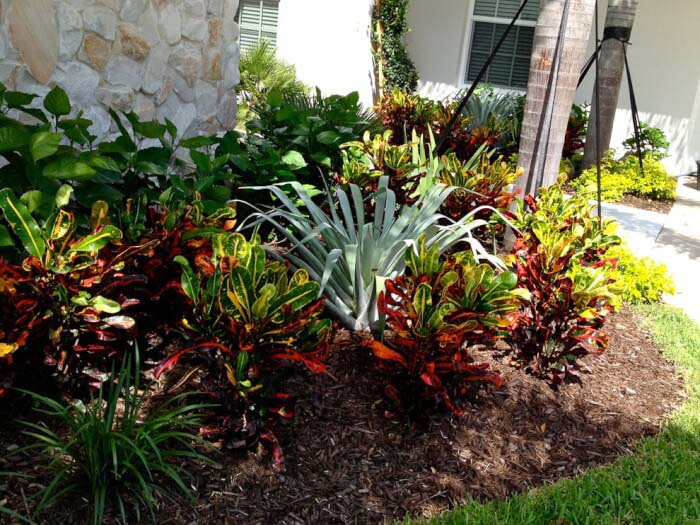 Take a look at how the deep reds and green leaves of the crotons stand out against brown mulch while also providing contrast to the beautiful bromeliad.
Try using black mulch for dramatic curb appeal.
14. Blend Crotons Into a Tropical Landscape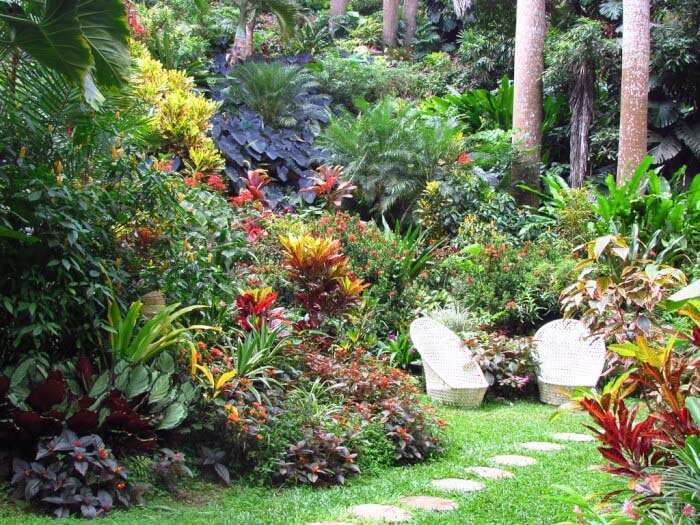 If you want to fill in a tropical garden, add rows of various colors of crotons to achieve the look you want.
We see them here in maroon, red, orange, yellow, and green. While loropetalum is planted in the front, purple crotons could be used here as well.
15. Use Crotons as Colorful Corner Bushes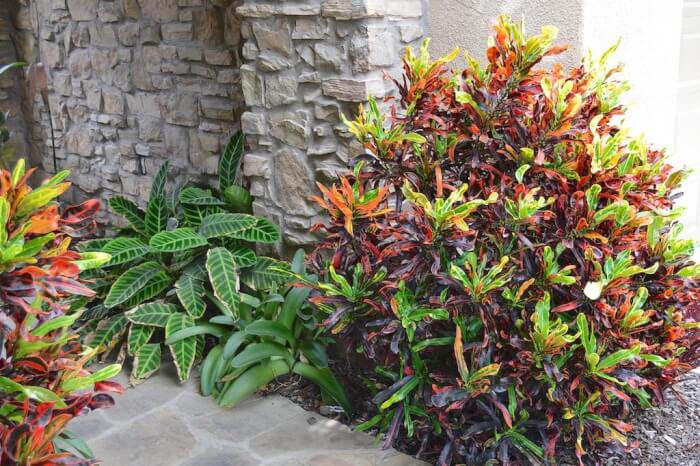 Mammy croton plants, with narrow leaves, fill up most of this area. It isn't just color, but the shapes of croton leaves that make them a popular plant as well.
You can see the contrast between the colorful ones and the larger green leaf plants in the corner.
16. Prune Crotons Like Shrubs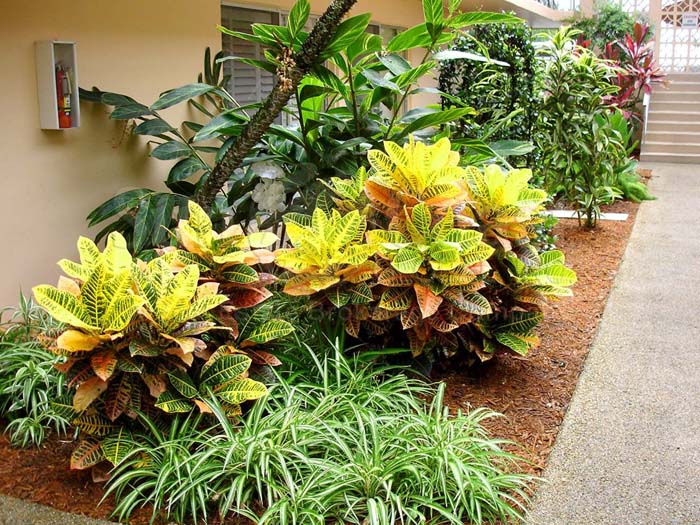 Yellow crotons are planted and trained as shrubs.
We see them here working to camouflage a utility area near the house.
17. Grow Crotons Near the Wall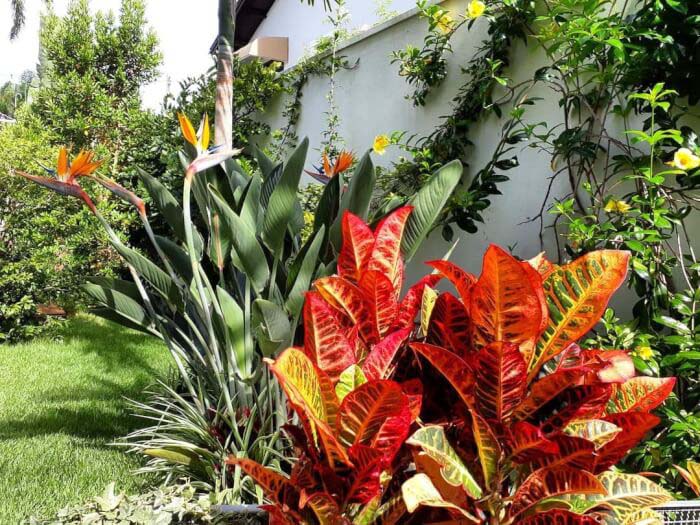 Beautiful red crotons look like a blazing fire against a white wall.
The wall will eventually be filled with a clinging vine that has yellow flowers like the Lemon A-Peel Black-Eyed Susan. The Bird of Paradise flowers in the front will stand out against the red and yellow backdrop.
18. Outdoor Croton Plant Becomes a Tree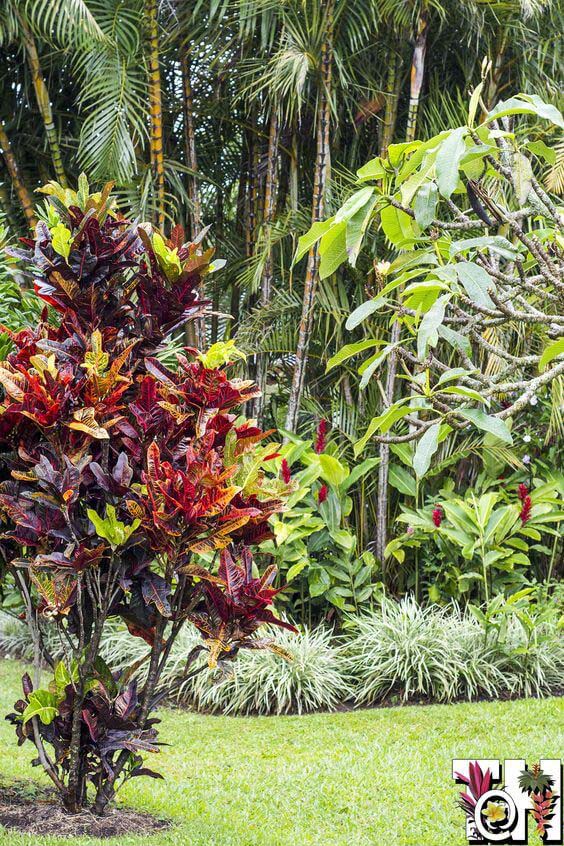 While crotons are mostly known as container plants or lower garden plants, an outdoor croton plant can reach heights up to ten feet.
This means crotons can be easily trained to look like small trees. Consider this as an alternative to the Japanese maple.
19. Crotons Add Height to Your Landscape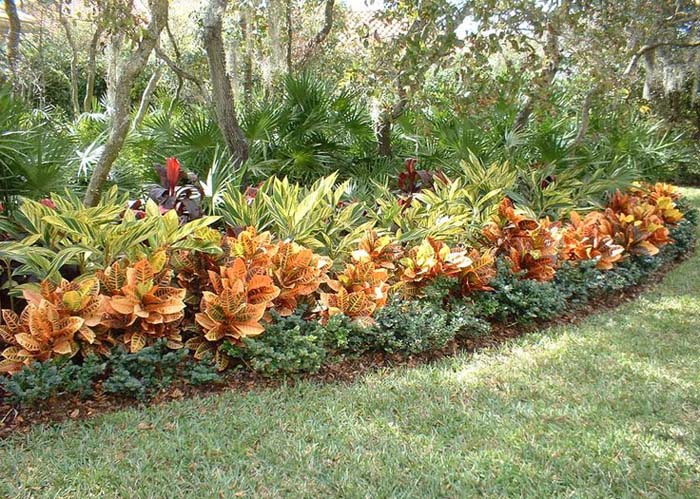 Orange leaf Crotons are trained as a medium height plant between the ground cover along the edge and the wispy palms in the background.
20. Crotons Add Variety and Contrast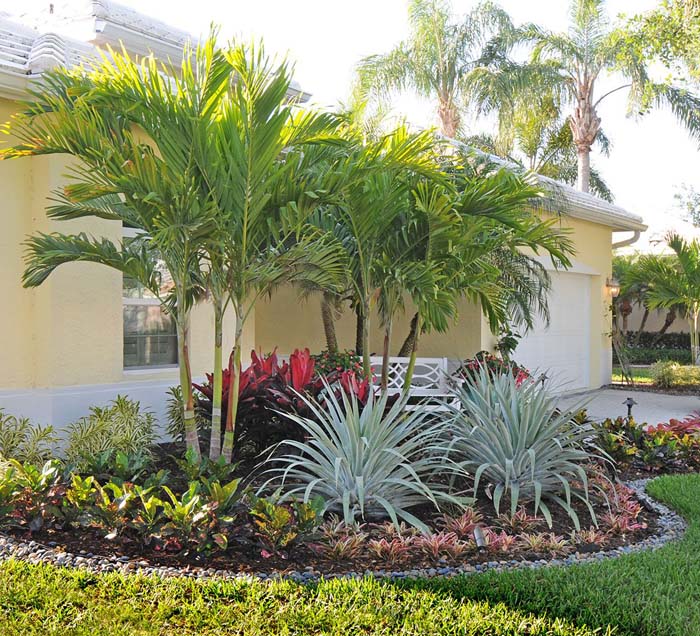 Take advantage of the colors of croton in order to provide contrast to other plants in your garden.
We can see them here, used as a colorful base to a collection of small palm trees and large bromeliads.
21. Contrast Crotons With Bright Ground Cover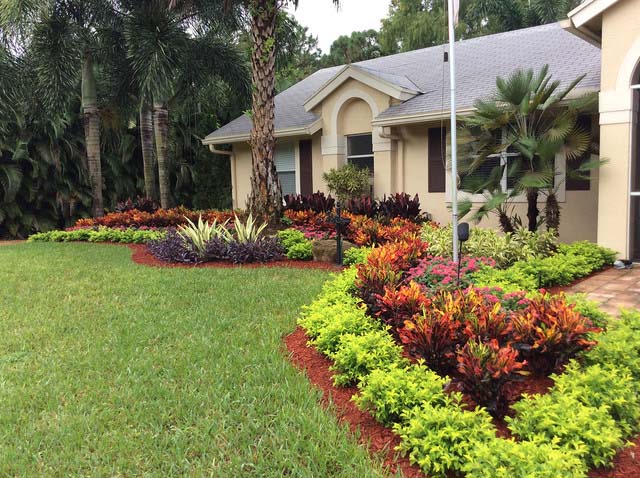 Crotons fill in nicely in the middle of this garden.
The deep orange works well with the reddish-brown mulch. They work to tie together the mulch and the bright green edging plants.
via Houzz