Want to enjoy a colorful flower garden with minimum maintenance? The drought-tolerant plants will keep going strong and blooming even when there is no rain and you don't have time to water them regularly.
And if you think that the drought-resistant plants are not beautiful, the collection of the 40 best drought-tolerant plants will prove that they add as much texture and color to the garden as those kinds that require far more care.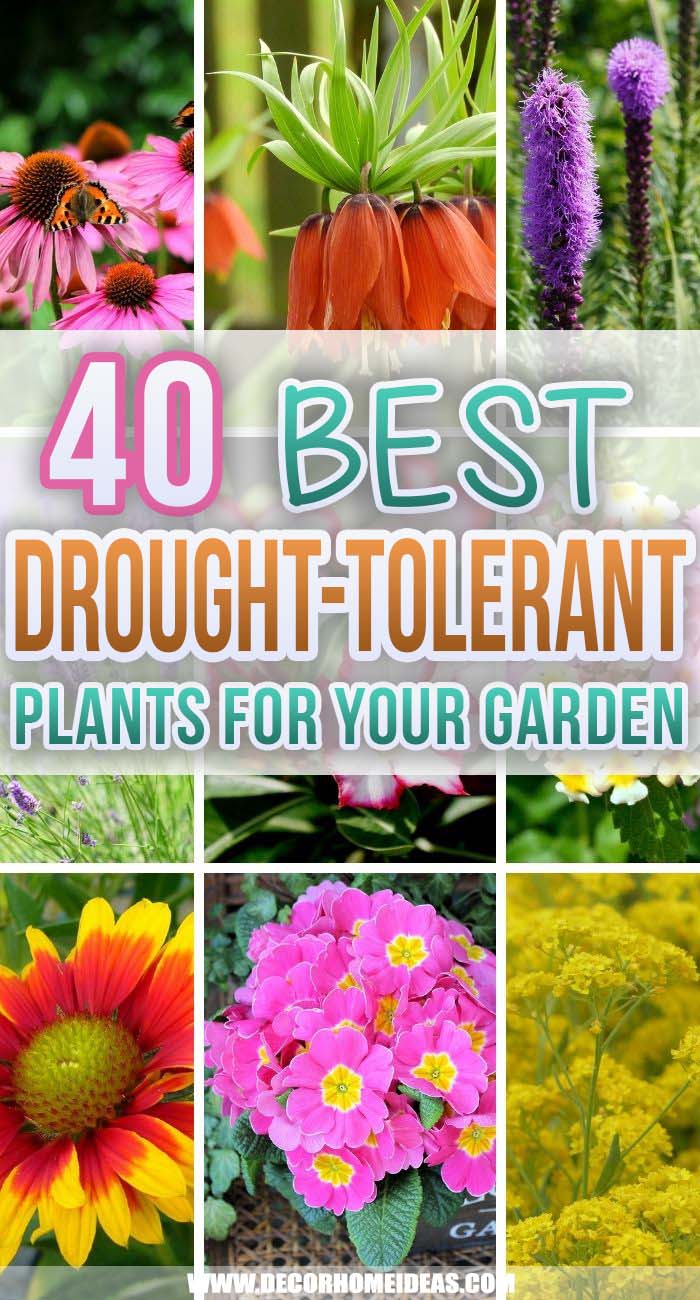 1. African Daisy (Gerbera)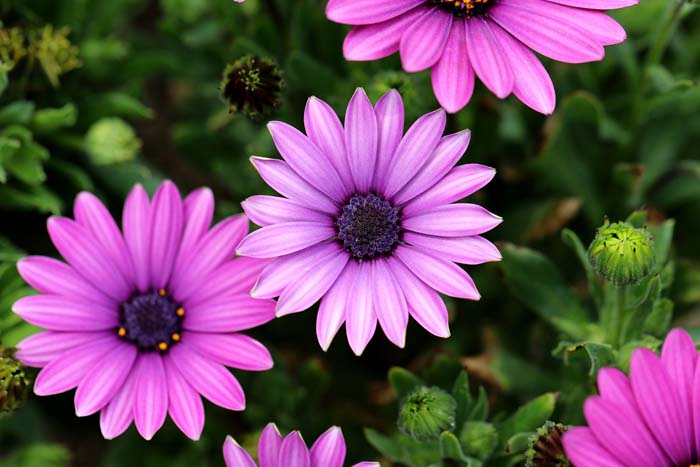 You may wonder why the African daisy is on our list? Once it develops good roots and gets used to the environment, it will grow easily in your garden with no care needed. Gardeners call it "the survival mode".
The African daisies please with their magnificent blooms. Once established, you will enjoy the first flowers in two months. This plant is known for its quick growth rate.
2. Agave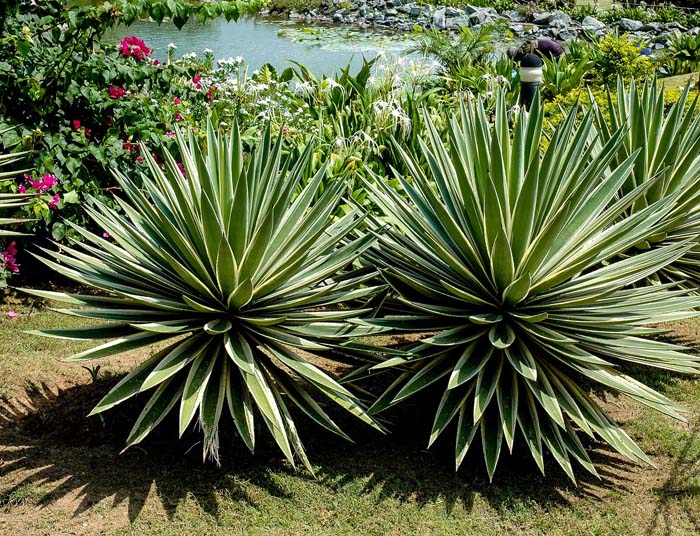 The Agave is good for filling large empty ground spaces or adding texture to a rock garden. They are perfect as decor around a water feature or an edging means for a walkway.
This perennial is the most common drought-resistant plant used in yard landscaping. The agave develops tall blooms which are so attractive so patience is justified.
3. Beardtongues (Penstemon)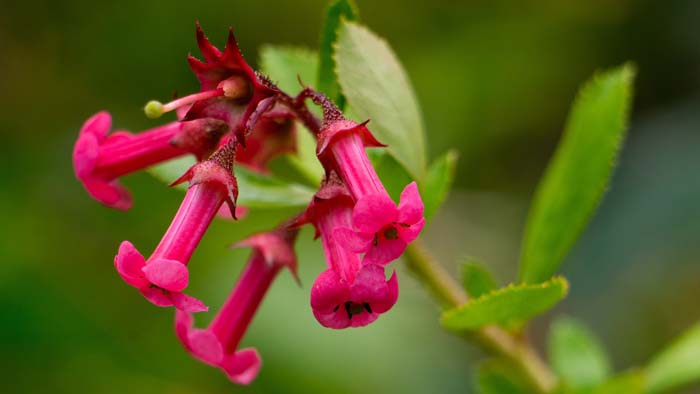 Penstemon is one of the most spectacular native plants. Usually, this plant can easily grow in the mountains where the temperatures are moderate. Planted in the backyard, it produces dozens of magenta tubular flowers arranged on a tall stalk.
Being a very unpretentious kind of plant, this perennial can be grown in soils that are of low nutrient and very rarely watered.
4. Black-eyed Susans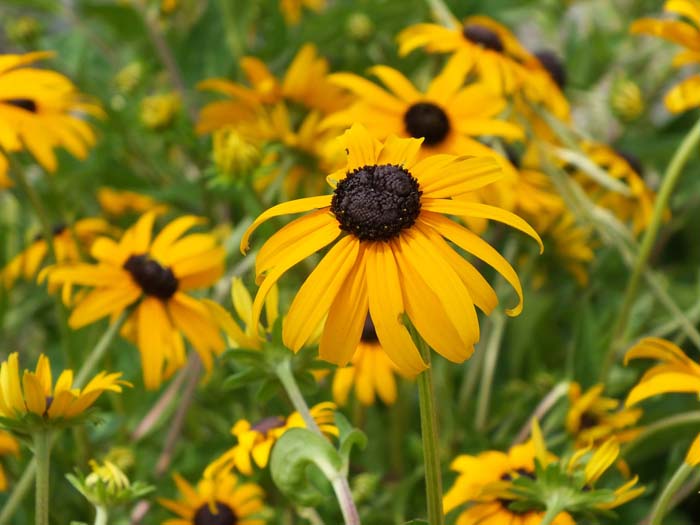 This plant is native to North America and is one of the most often seen wildflowers. In wild nature, you can see big open fields with Black-eyed Susans coloring the horizon with their golden-yellow petals.
This fact is just enough to make you want to grow Black-eyed Susans in your own garden and enjoy the beauty of this tolerant perennial. It is a drought-resistant kind but it likes the sun a lot.
5. Blazing Stars (Ajuga)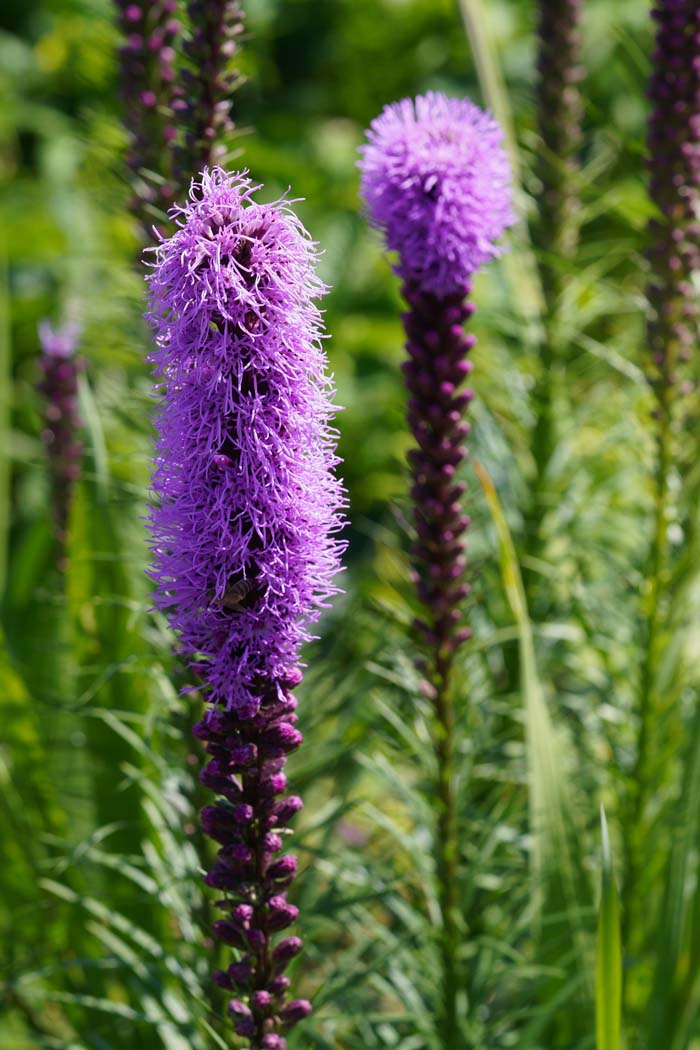 The Blazing star is a tough plant, originating from the prairies. Knowing the moderate amounts of water in their natural environment, we easily assume that they will develop well in the gardens with low maintenance included.
This herbaceous perennial blooms all summer long with fuzzy florets of bright purple or white flowers. Because of their outer look, people compare them with bottlebrushes.
6. Bougainvillea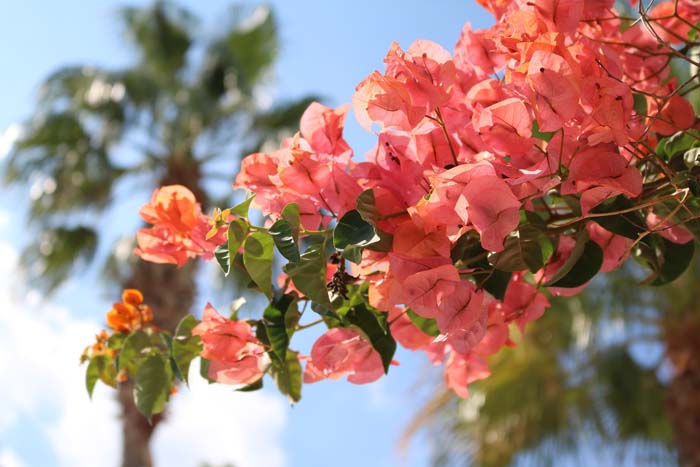 Bougainvillea is an ornamental plant that prefers warm climates because of its Mediterranean origin. Its drought tolerance is perfect for a flower garden in a dry landscape to add colorful interest with its long thorny branches with heart-shaped leaves.
Although this perennial is drought-resistant, it likes being well lit by the sun so if you want to enjoy its attractive shapes and colors soon, choose a sunny spot from the garden.
7. Bugleweed (Ajuga)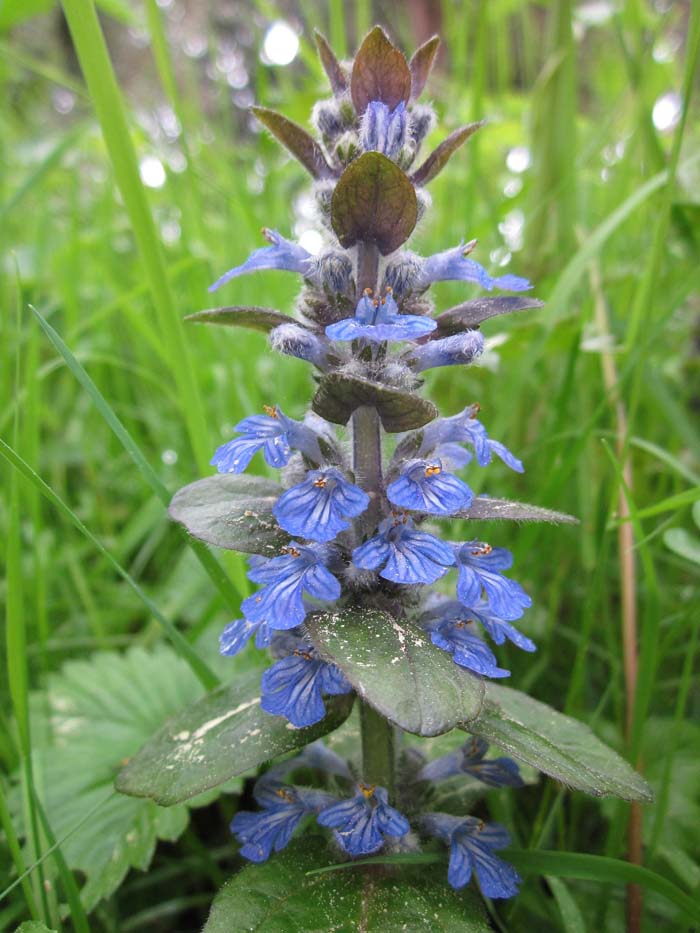 Bugleweed is a herbaceous perennial used as a ground cover of zones where lawns are difficult to grow. It produces beautiful spikes blooming in blue, violet or purple. You can enjoy the tall flowers from mid-spring to early summer.
Most people prefer this plant because of its beautiful dark green foliage and waterfalling blooms. Being drought-tolerant doesn't stop it from being aggressive in its spreading through underground runners. So if you want to limit it to a certain zone, keep in mind how invasive it is.
8. Butterfly Weed (Asclepias Tuberosa)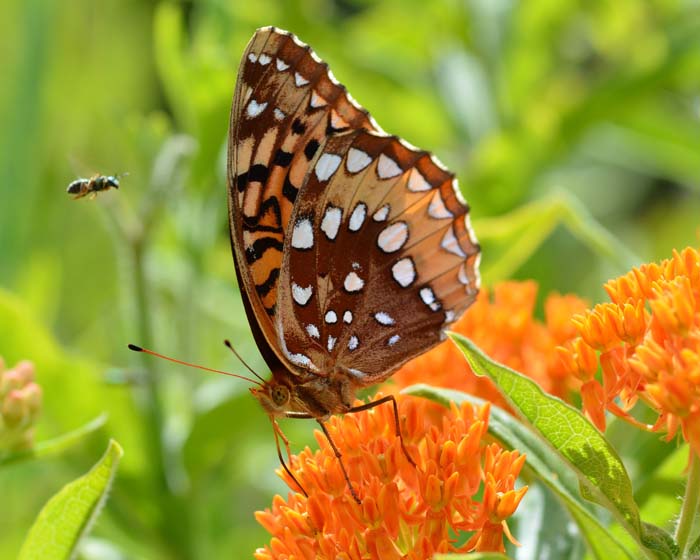 Its name speaks enough- if you want to attract bees and butterflies, the Asclepias tuberosa acts as a magnet to them with its color and nectar.
This perennial plant can grow quite quickly and tall in drought soil. However, you will be able to enjoy its orange or yellow flower clusters when it is about three years mature.
9. Cactus Plants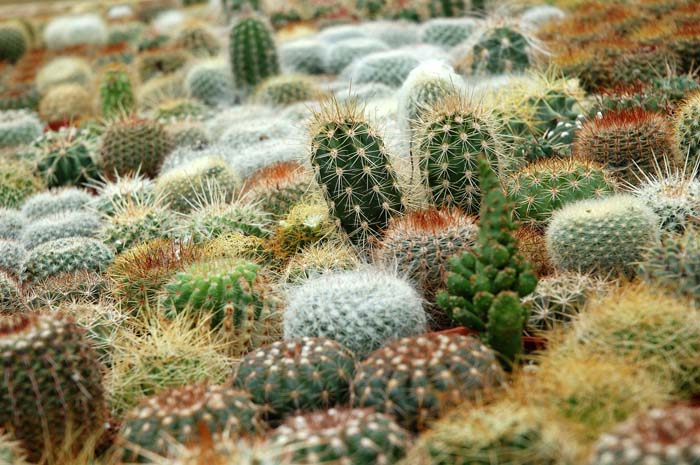 Of course, cacti are part of our collection of the best drought-resistant plants. They are best known for this characteristic.
They are an obvious choice for arid gardens also because of their whimsical texture. The thorny plants vary in shape and color.
10. Cardinal Climbers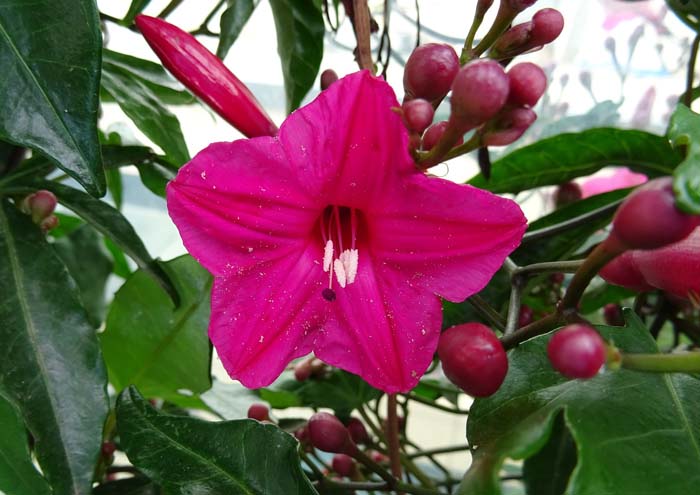 This annual plant can be grown in many ways- like a vine on a trellis, as a ground cover or in hanging baskets. It deserves its name because of the graceful cardinal red blooms.
The cardinal climber will tolerate dry soil but you will enjoy the most of it if it is watered once a week.
11. Cleome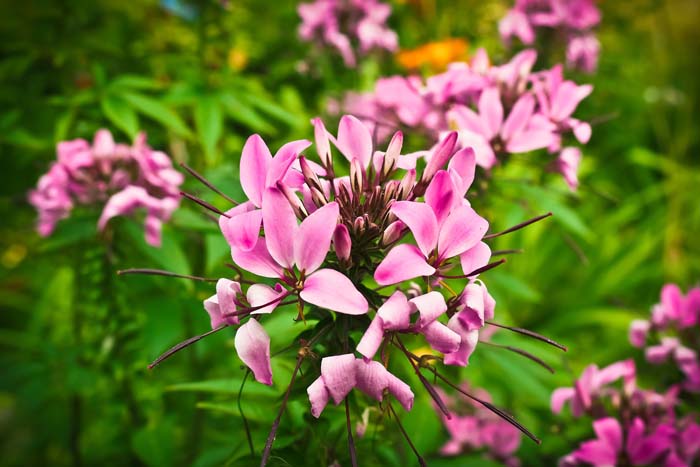 The Cleome is a flower that can be seen in every English house. Together with the low maintenance it requires, this plant offers its spider-like blooms from early spring to late fall.
The cleome is a bush that grows fairly quickly and blooms in pink, rose, purple, white, or bicolor.
12. Coneflowers (Echinacea)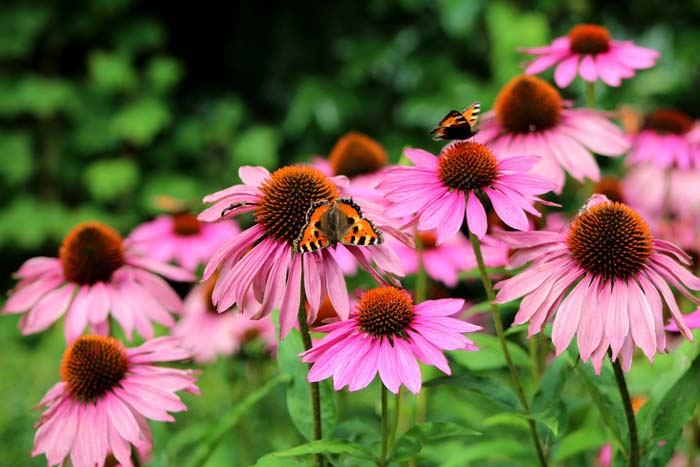 The Echinacea belongs to the family of native plants, those that help the wellbeing of wildlife. Furthermore, they are very attractive with their tall purple-colored blooms that look directly at the sky.
Regardless of the species, you grow in your garden, the Echinacea doesn't like wet soil. The best spot for them is the one that gets at least 6 hours of sun per day and is well-drained.
13. Coral Vine (Mexican Creeper)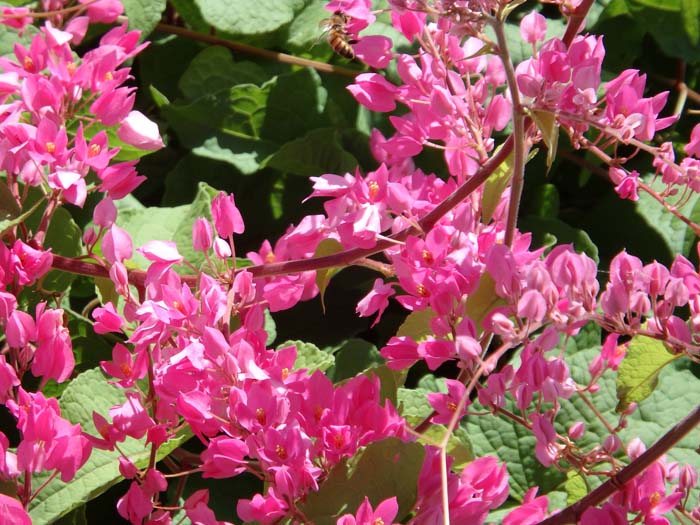 This native to Mexico perennial blooms with delicate pink or white flowers. The vine feels perfect in well-drained soils, next to a trellis where it can climb and create a thick natural wall.
You can enjoy the beauty of the Coral vine from spring to autumn. It is an interesting fact that the fruit and seeds of this plant are eaten and spread by a wide range of wild animals.
14. Cosmos Plants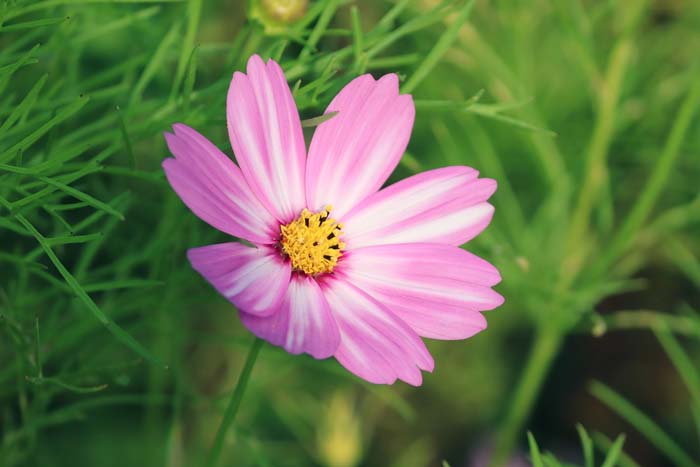 This beautiful plant with pink blooms can self-thrive. No special care is needed for it as it can survive the poorest soil conditions.
You can grow it easily from seeds and enjoy the wildlife it gathers. Birds, bees and butterflies will become the most frequent guests of your yard throughout the summer months.
15. Crown of Thorns (Euphorbia Milii)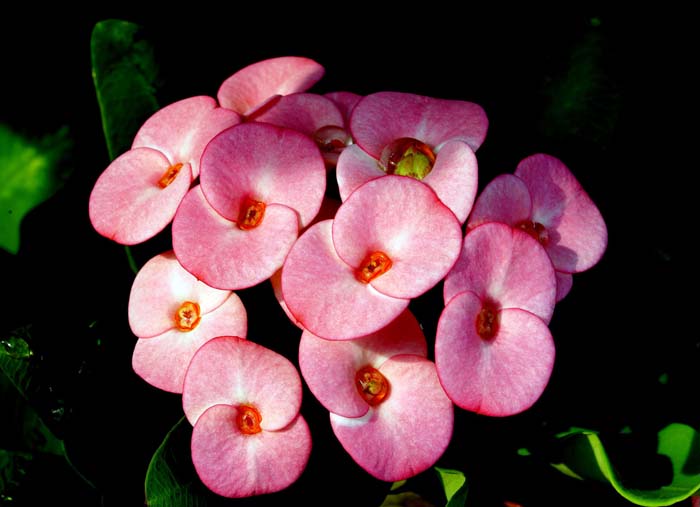 This perennial plant is one of the most interesting kinds in our collection. Defined as a bush, the Crown of thorns creates many branches and becomes almost 2 meters tall.
Some people like to plant it to create living fences that are difficult to be crossed because of the thorns. Others, prefer it as a decorative shrub that attracts with the brightest blooms ever- red, orange or yellow round petals with a tiny width collected in a cluster.
This plant doesn't like overwatering and prefers shiny spots.
16. Daylily (Hemerocallis)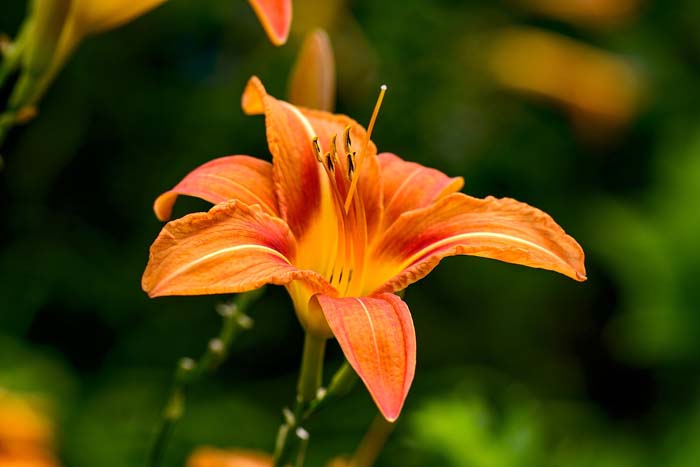 Daylilies are perennials that have received their name because of the shape of their blooms. Despite the name, they are not real lilies.
We are used to seeing their cut flowers in wedding bouquets or in vases. Hemerocallis which is its botanical name means "beauty for a day" and indeed most of its flowers last only a day.
Apart from ensuring a good sunny spot for them, you don't have to take too much other care. They adapt to a very wide range of soils and are drought-resistant.
17. Desert Rose (Adenium Obesum)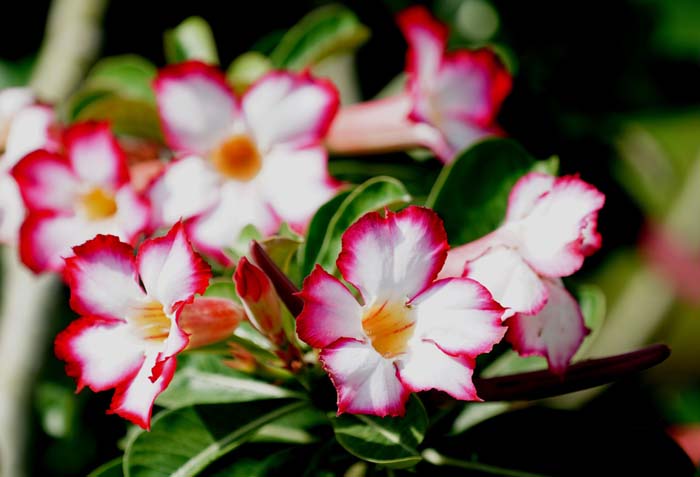 The name gives us a hint about its tolerance to drought. The Desert rose is one of the most familiar flowers in arid gardens.
Some people love growing it in pots as a bonsai tree thanks to its succulent trunk and thin leaves.
If you decide to include this plant in your garden, you should know that it grows very slowly. The plant usually blooms in summer with vibrant pink and red flowers.
18. Indian Blanket Flowers (Gaillardia)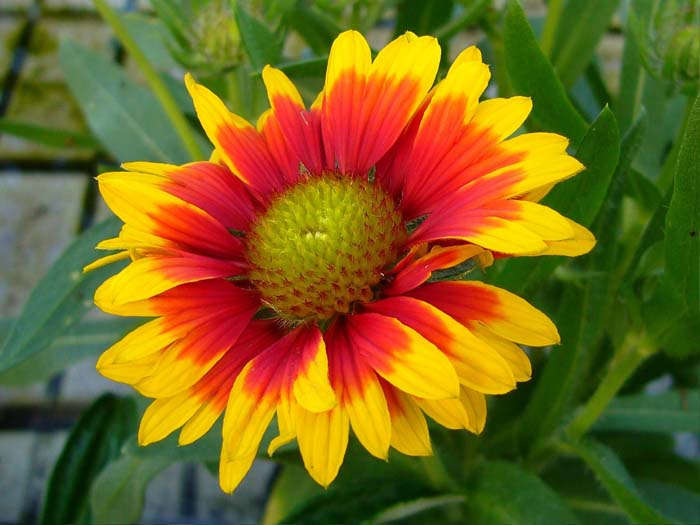 The Indian blanket flower is a wildflower that grows in hot and dry places. You can have it in your own arid garden and admire the sun-burning colors from summer till late fall.
It is preferred by honeybees that produce dark reddish amber honey. You can grow it from seeds planted in loose soil. Once the blooms fade, you can mow the plant stalks and watch the seeds fallen grow in the next year.
19. Kaiser's Crown (Crown Imperial)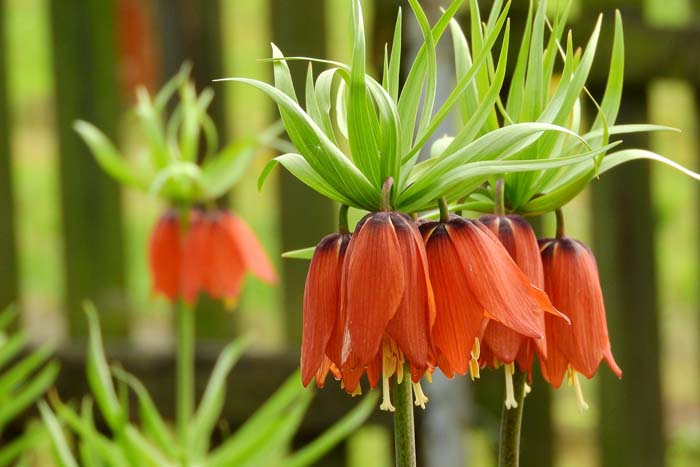 This drought-tolerant plant is native to Turkey, Iraq and Iran. In other zones, it is grown as an ornamental plant. Its flowers are downward-facing at the top of the stem creating a crown of small leaves, hence the name of the kind comes from.
The wild species is usually orange but the cultivated ones can be found in scarlet, orange and yellow colors. The blooms are revealed in late spring and are accompanied by a distinctly foxy odor that is known to repel mice, moles and other small animals.
20. Lantana Camara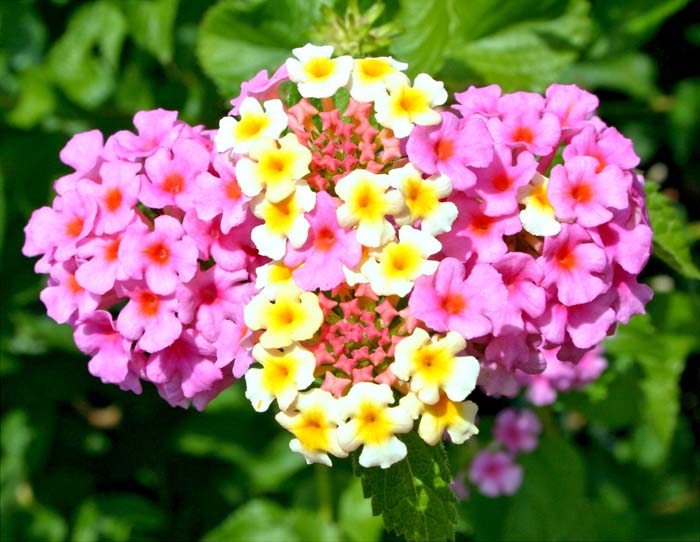 This plant is native to the American tropics. It is an interesting fact that it is classified as invasive and destructive to biodiversity. If trimming is performed, that can be prevented.
The large showy flowers appear from mid-summer until the first frost and come in a wide range of colors from pink, white, yellow, orange-red, and purple or mixed colors.
21. Lavender (Lavandula)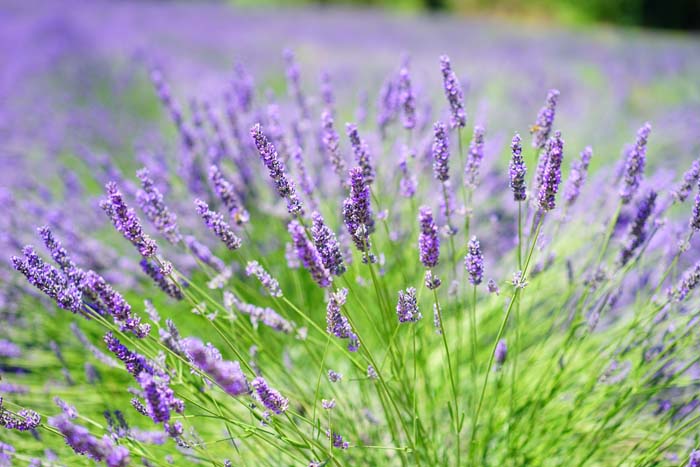 The Lavender is perfect as an edging part or as an ornamental addition to the garden bed. Its lilac colors and wonderful aroma are just extraordinary.
It is known for its drought resistance from ancient times and therefore is a preferred culture for oil extraction that requires low maintenance.
22. Marigold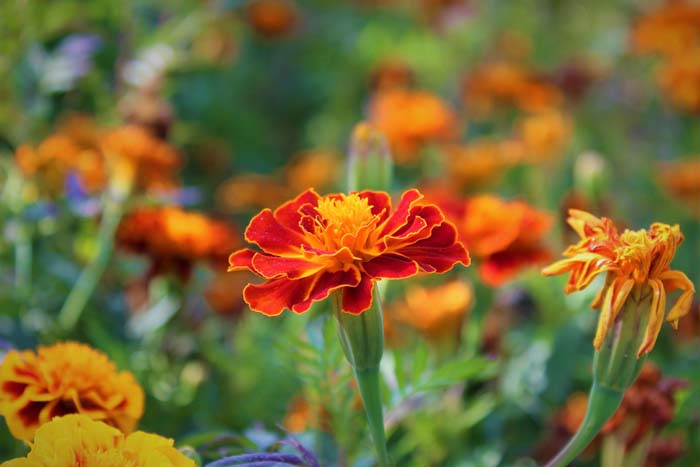 The Marigold is one of the most common garden plants that create orange flowers in summer. It grows well in dry conditions and repels the pests away.
Therefore it is usually a companion of tomato, eggplant, chili pepper, tobacco and potato.
23. Oleander (Nerium Oleander)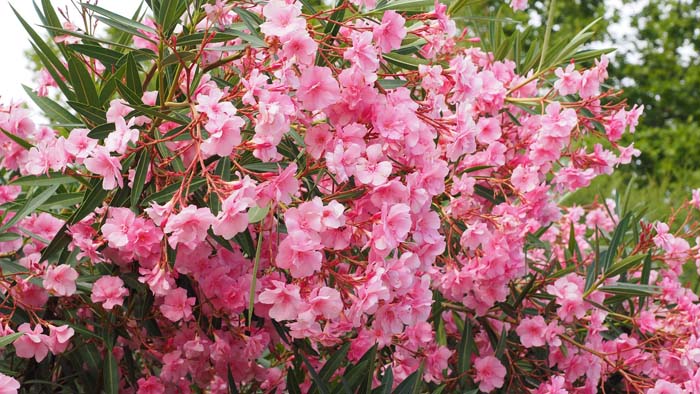 The plant is a beautiful drought-resistant kind known to be one of the most toxic ones. It creates clusters with blooms at the end of the branch which colors can be white, pink or red.
Native for the Mediterranean zones, the Oleander prefers sunny places.
24. Primula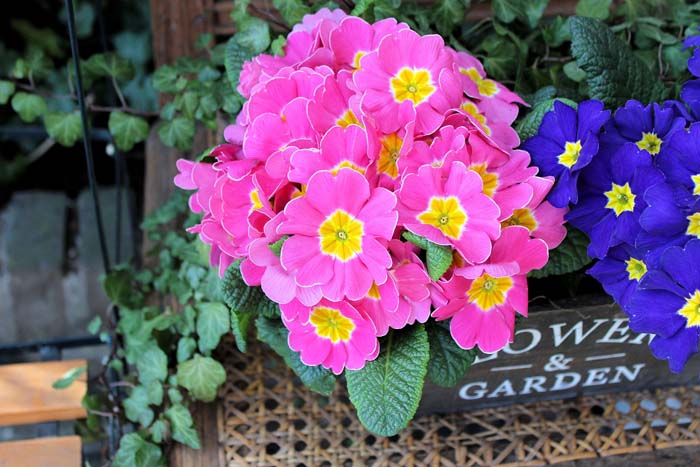 The Primula can be called a drought-tolerant plant because of its ability to grow in poor soil. Some people like growing them in pots, others prefer enjoying their blooms in the garden landscape.
The Primula is very popular with its early blooming phase and the rich variety of colors it offers.
25. Purslane (Portulaca)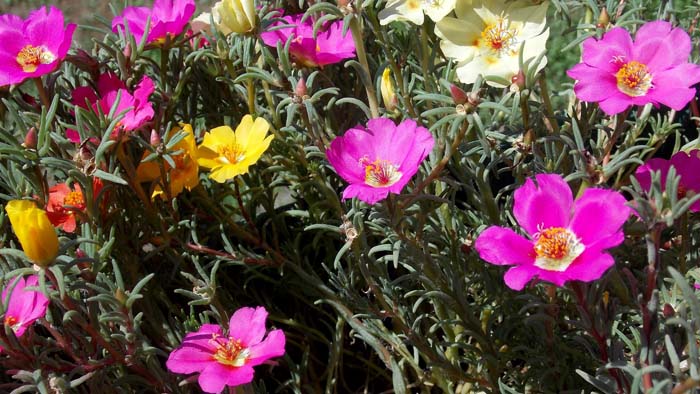 The Purslane is part of the weed family because it grows and spreads fast and is difficult to be eliminated. Some gardeners love it just because of these characteristics because the plant creates easily a ground cover that requires no maintenance at all.
When you first plant it, make sure that it is far away from vegetables and flower beds.
26. Red Salvia (Scarlet Sage)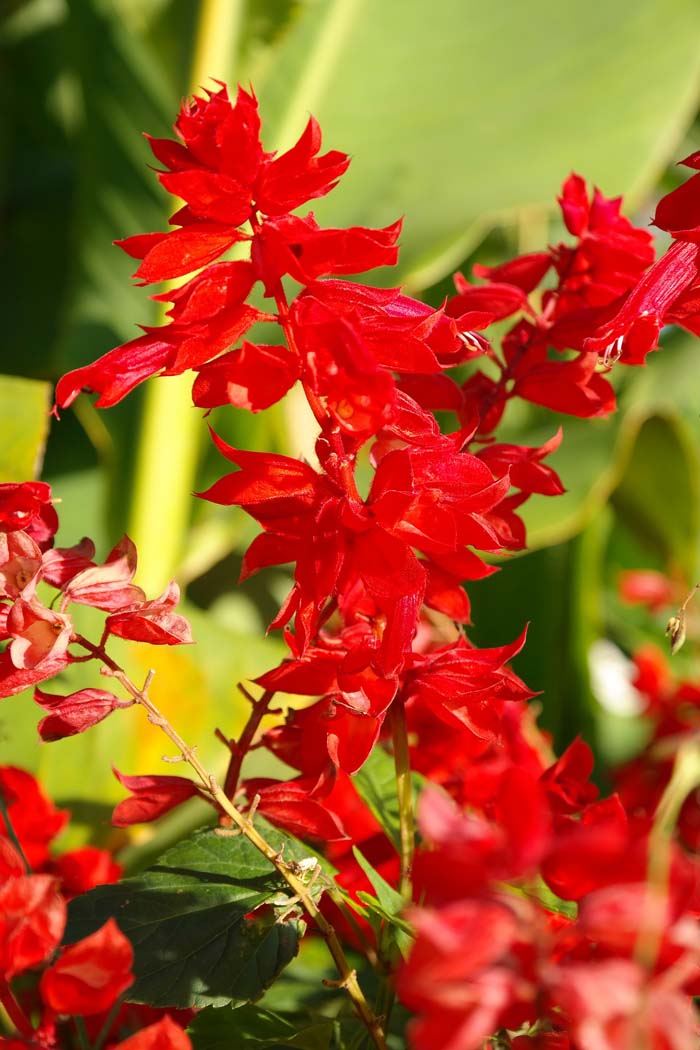 If you are looking for a vibrant color for your garden that doesn't require a lot of care, this is the Red salvia. Native to Brazil, it is successfully cultivated as an edging plant or a flower in container gardens in all zones.
It should be planted in the middle of spring when it is warm enough to start growing. Red salvia develops quickly, reaching 30 inches in maturity. Its foliage consists of heart-shaped leaves that emit an odor repelling pests.
27. Romneya (Matilija Poppies)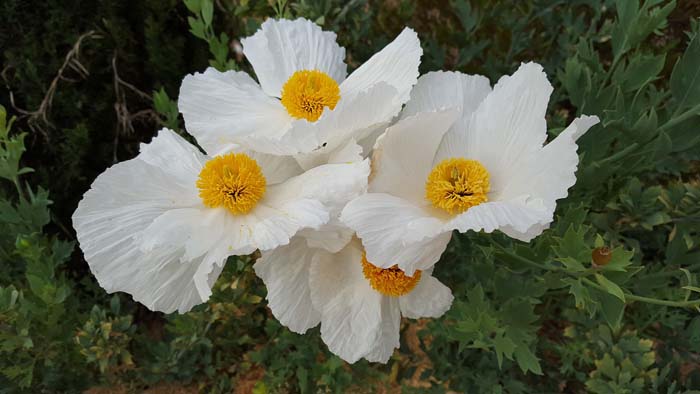 The Romneya belongs to the poppy family but its flowers are white. The stamens are of intense yellow color that easily attracts attention.
The large white flowers are notable but note that once established, it is very difficult to remove this plant. It prefers a warm and sunny space where the soil is well-drained.
28. Stonecrops (Sedum)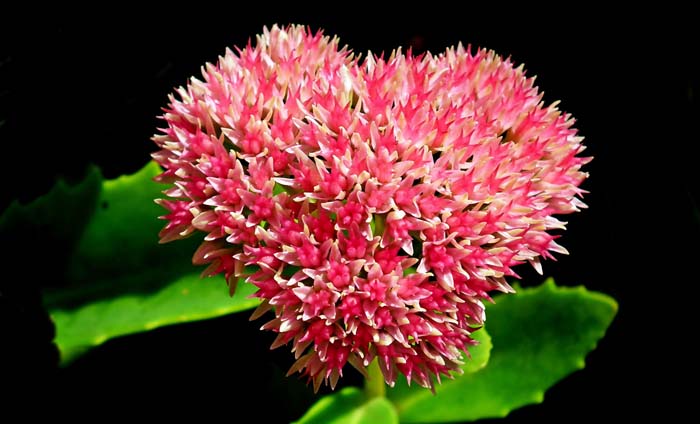 The botanical name of Stonecrop is Sedum and belongs to the succulent family. Therefore it has water-storing leaves which add it to the group of drought-resistant plants.
Once established, the Stonecrop requires little care. As long as the area you live in gets rain once every two weeks, you don't have to water the plant additionally.
29. Succulent Plants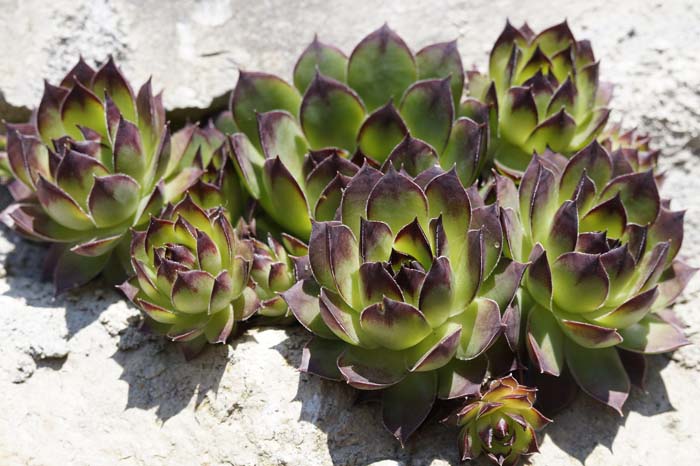 Succulents are a trendy addition to the interior and exterior. They are small, very attractive with their varieties of leaf shapes and easy to grow and maintain.
They create perfect small gardens or enhance the kind variety of a rock garden.
30. Sunflowers (Helianthus)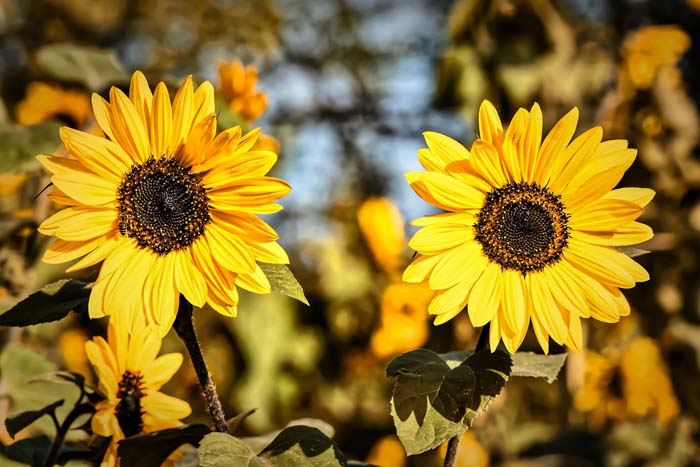 The sunflower plants are so beautiful. Tilted to face the sun, they gather sunlight to photosynthesize and mature. They are partially drought-tolerant, therefore, if you feel the top layer of the soil dry, water moderately.
This kind can be quite invasive but if you plant them in a spacious area of your backyard, you won't have issues with that.
31. Torch Tithonia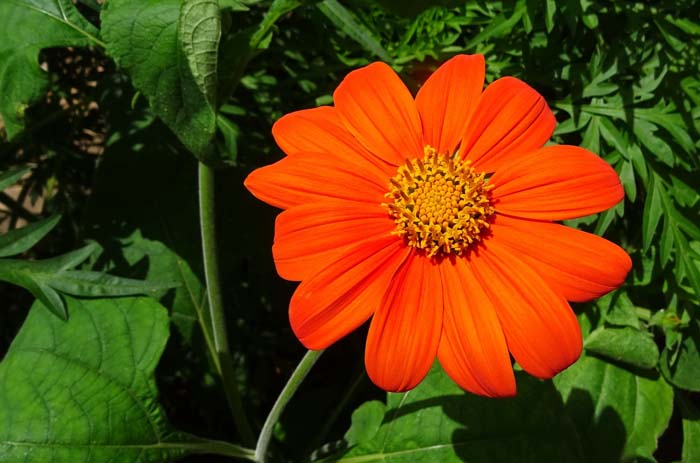 Known also as Mexican sunflower features spectacular orange blooms of a star shape. It blooms reveal in mid-summer and last to fall.
The Torch Tithonia is attractive to hummingbirds, butterflies, and bees. They get in our collection because of the carefree way to grow and take care of them.
32. Verbena (Vervain)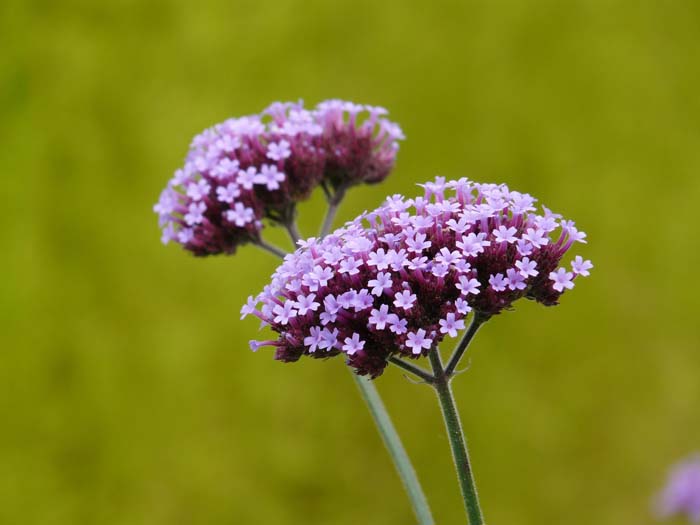 This is a perennial herb native to Europe. It grows up to 30 inches and can be seen in grass fields surrounding roads and meadows.
In the cultivated garden, the Verbena is a perfect addition to the summer-blooming plants or a means to decorate the porch in hanging baskets.
33. Vinca (Periwinkle)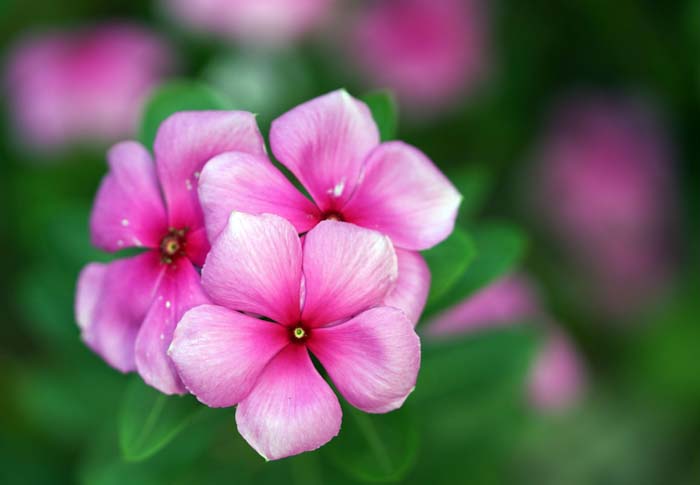 The Vinca loves sunny and well-drained spots. The flowers it produces throughout summer have a salve form and are usually violet.
The care they require when planted directly in the garden soil or in pots is low. Over-watering could damage the flower so it is recommended to first touch the top of the soil and water if it is dry.
34. Whiteweed (Ageratum)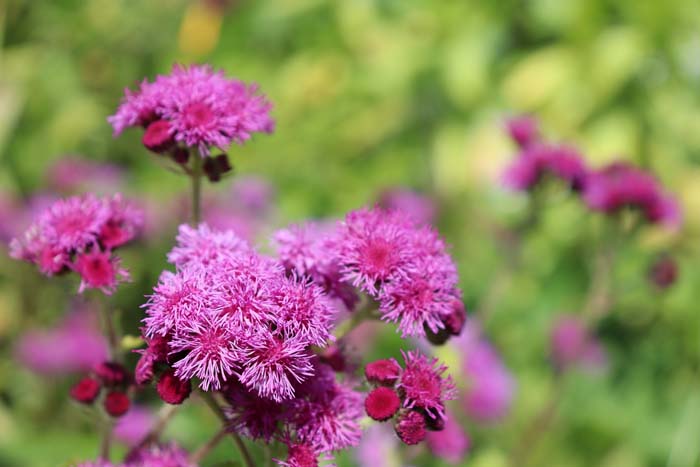 The Ageratum is admired with its fluffy flowers in lavender-blue, pink, lilac or white that please the eyes from late spring to frost.
They could be combined with other plants in a container or in a garden bed. Mind that although drought-resistant, they will require watering once a week on the hottest days.
35. Wild Sage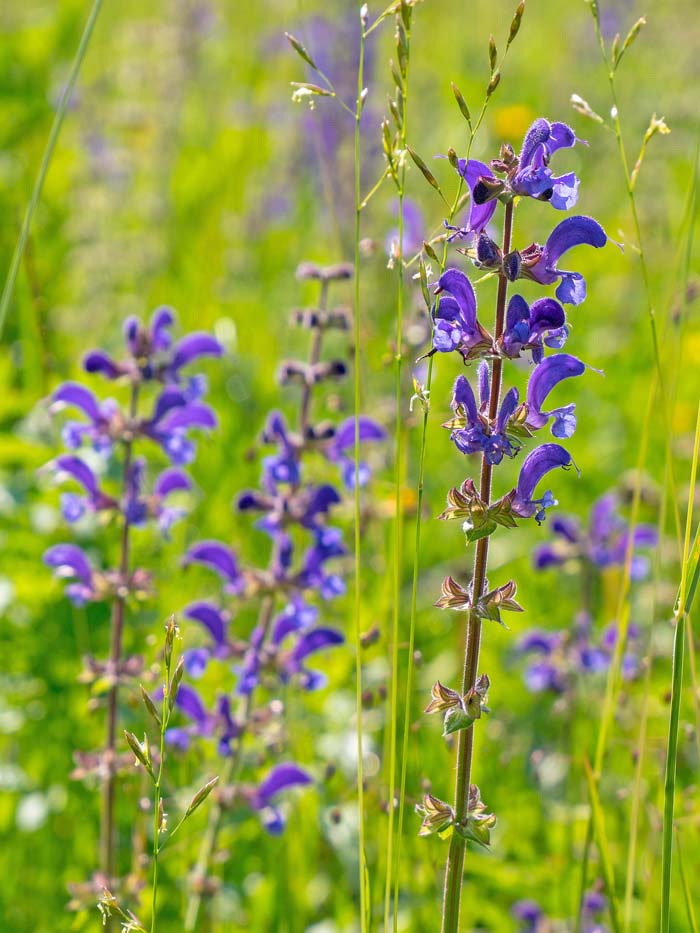 This is probably the most drought-tolerant plant. It can grow in extremely dry conditions where the weather is warm.
Use it as an addition to your native garden next to your patio or window where it can get full sun and attract butterflies.
36. Yarrow (Achillea Millefolium)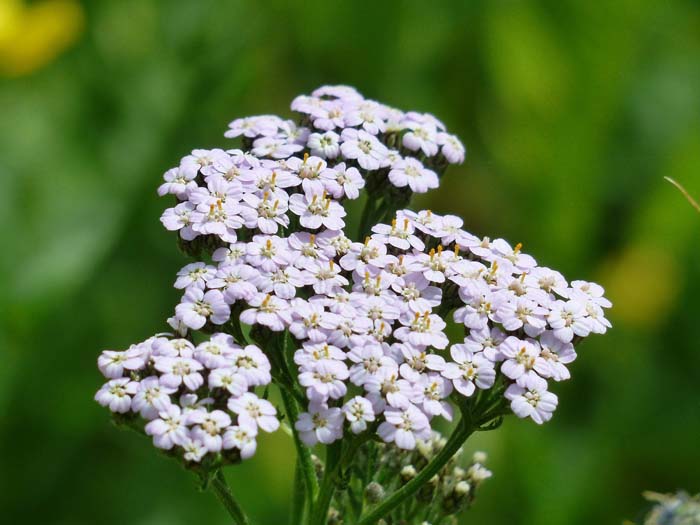 The Yarrow grows best in full sun and well-drained soil. The moist soil will kill it quickly. The plant requires practically no care at all and is a preferred kind for bordering, ground covers and open native gardens.
Another well-known advantage of the Yarrow is its gealing characteristics as a herb. It has long been used for tea making or as a cooking herb.
37. Yellow Alyssum (Stone Herb)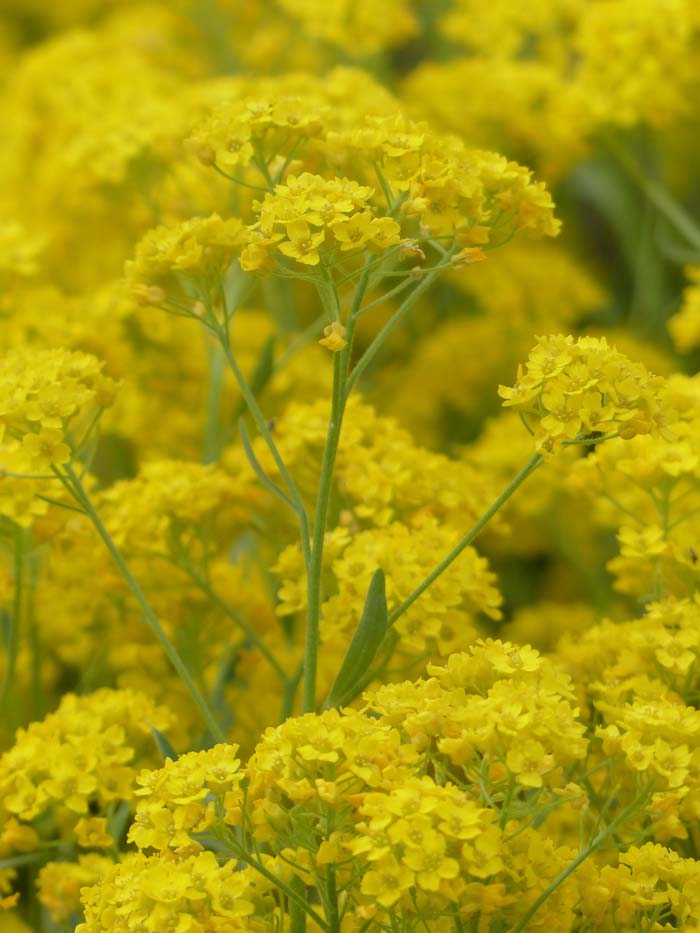 This is an effective ground cover plant that as an extra grows well in dry soils. That makes it a preferred choice for plants in a rock garden as well.
The perennial Stone herb develops clusters of small yellow flowers from April to May. Its foliage is also very attractive- blue-grey leaves grow on the basis of the stems. Mind that although beautiful, this drought-tolerant plant is bad-smelling.
38. Yucca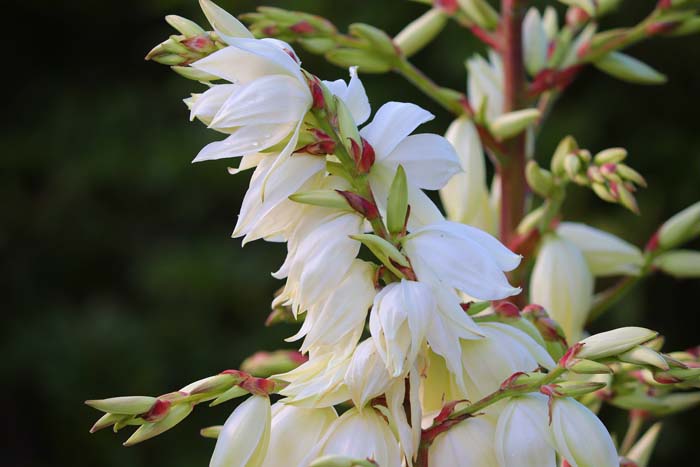 The Yucca plant could be often seen in the landscapes nowadays. In addition to the distinctive look created by its sword-like leaves, it is an evergreen shrub that requires low care.
The only hint you can use to enjoy this striking landscape addition is to cut the dead leaves in the spring.
39. Zinnia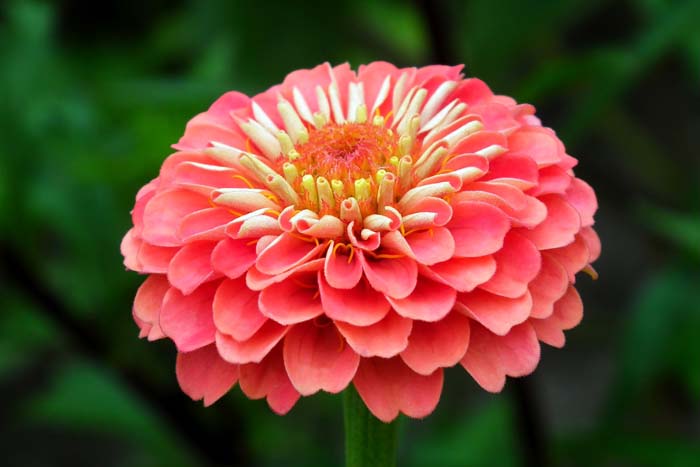 When the Zinnia matures, watering is taken down to a minimum as grown flowers are drought-tolerant. Zinnia is loved by the bright colors of the blooms formed by numerous petals. You can find them in red, yellow, orange and pink colors.
Growing them is easy, especially from seeds. they feel good at light shade to full sun.