100+ Rustic Christmas Decorations For a Warm Cozy Home
There is something so magical and wonderful about decorating for Christmas!
A home always feels so cozy when the pine boughs are draped over the stair rail, the Christmas tree is up in front of the living room window decorated with everyone's favorite handmade ornaments, and the glow of the lights is making everything merry and bright!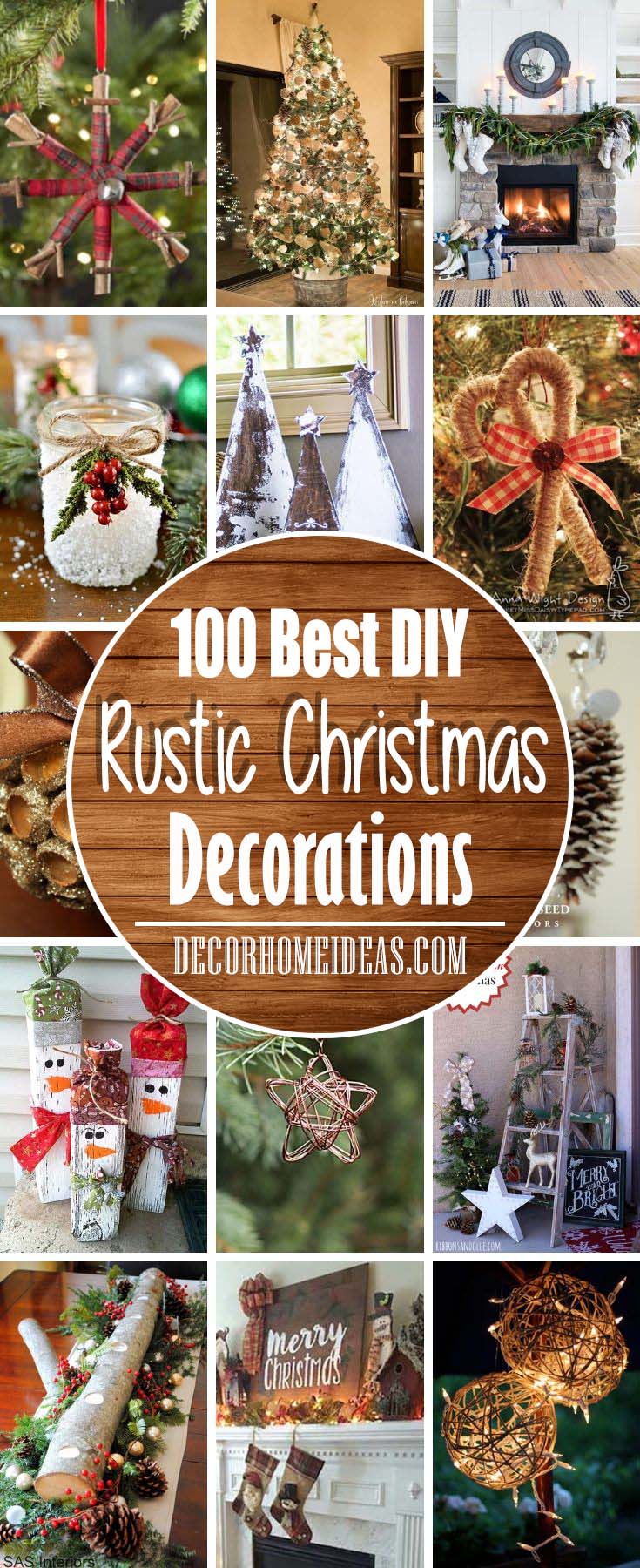 A favorite Christmas décor is the beautiful rustic look using lots of natural elements and making many of the decorations and ornaments yourselves.
This makes for a wonderful way to spend the day together as a family making ornaments and decorating your home.
Rustic Christmas Ornaments
Making rustic Christmas ornaments is always a favorite way to spend time together around the holidays.
One favorite ornament to make that is very versatile is to use discs cut from a tree branch that is a few inches in diameter.
Drill a small hole near one edge and string a ribbon through the hole. Tie a knot or bow in the ribbon for an easy way to hang your ornament with no hook needed once it is decorated.
Decorations for your wooden discs can be anything you like! A woodburning tool is a great way to make pictures, designs or write words on your ornaments.
If you don't have a woodburning tool, paint or even a marker can also be used to decorate your ornaments and the possibilities for designs are only limited by your imagination!
A wooden disc can also make a simple yet beautiful rustic candle plate! Write one letter per wooden disc and hang the discs of wood from a doorway, railing or mantle to spell out a favorite Christmas saying or phrase.
Acorn Cap Ornament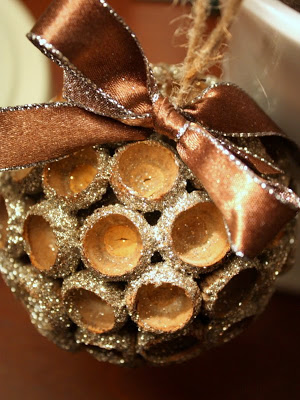 Candy Cane Ornaments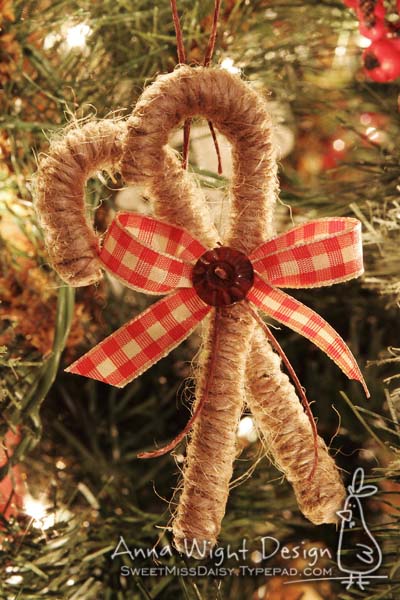 via Sweet Miss Daisy
Cardboard Music Star Ornament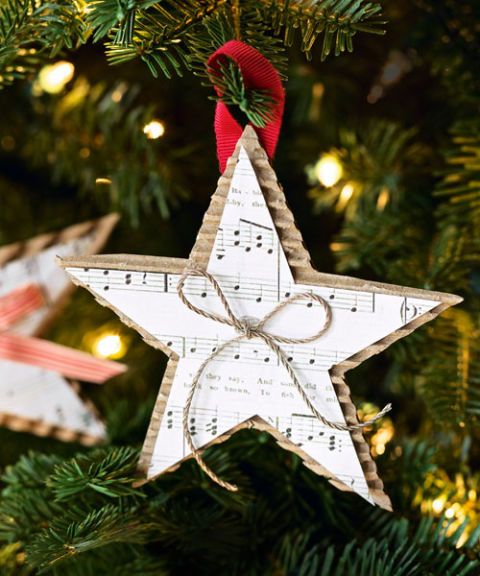 Clothespin Snowflake Ornament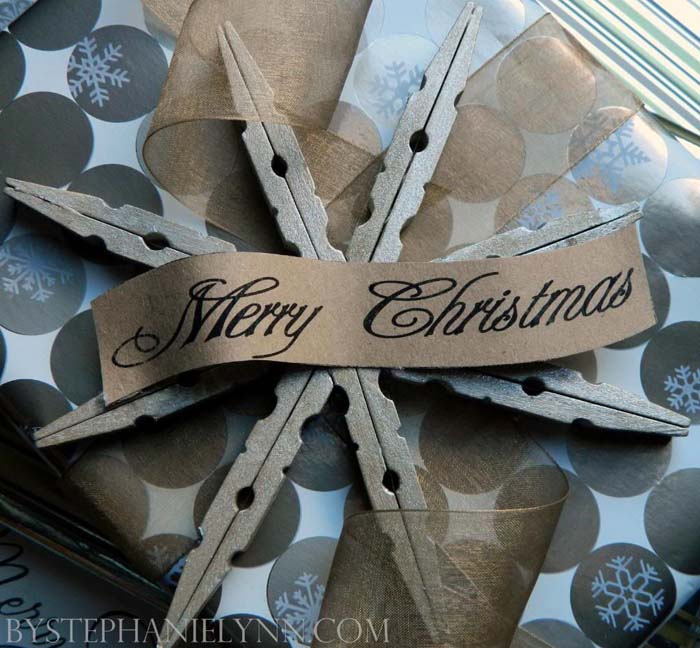 via Stephanie Lynn
Cornucopia Christmas Ornament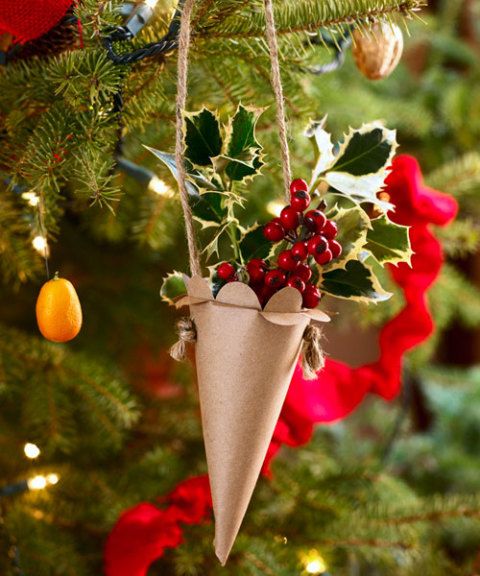 DIY Fabric Ornament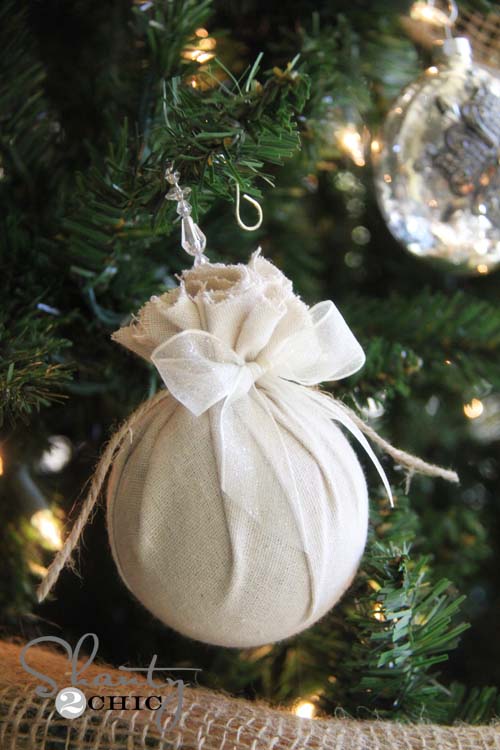 via Shanty 2 Chic
Etched Snowflake Ornament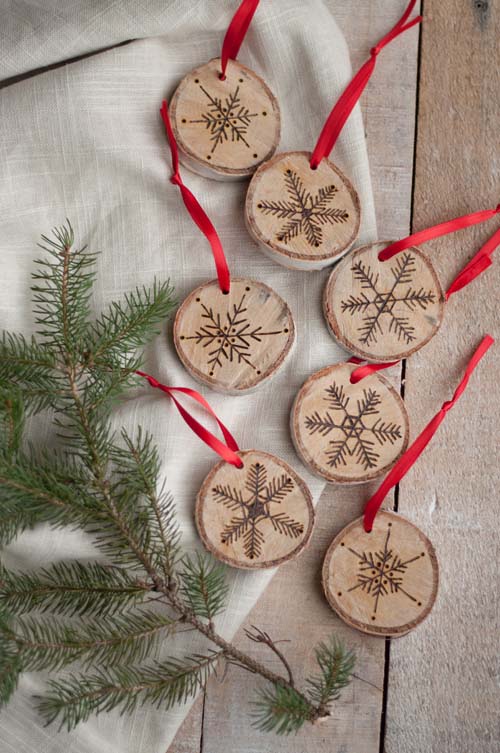 via Design Mom
Glitter Twine Ball Ornament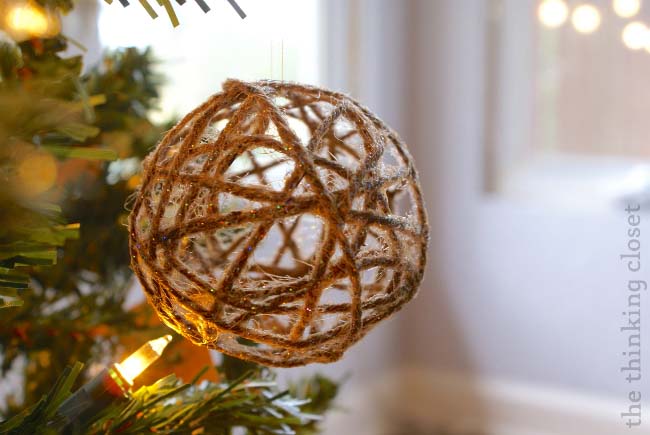 via Thinking Closet
Jute Ornaments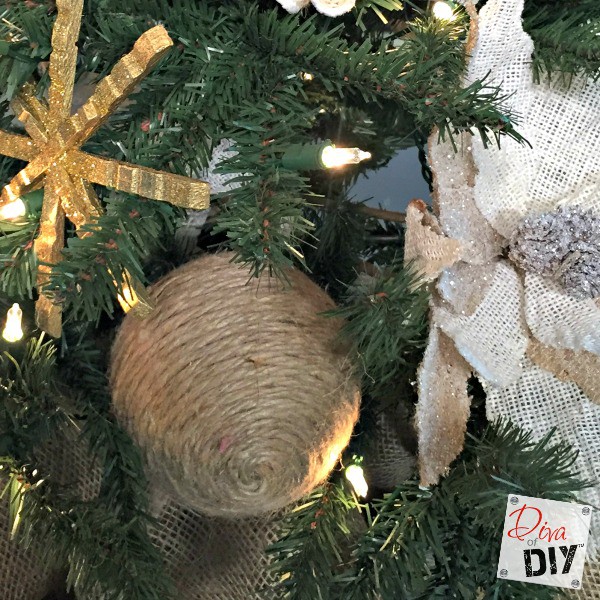 via Diva Of DIY
Mason Jar Lid Ornaments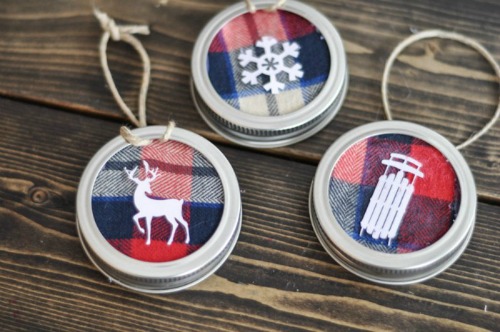 Mini Woodland Wreath Ornament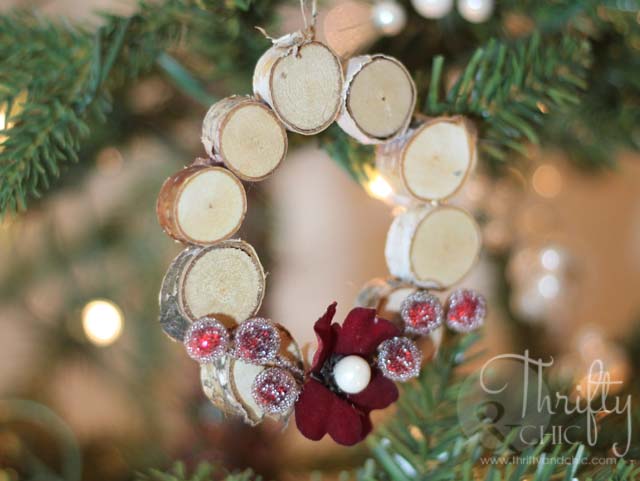 via Thrifty And Chic
Patchwork-Rustic-Stars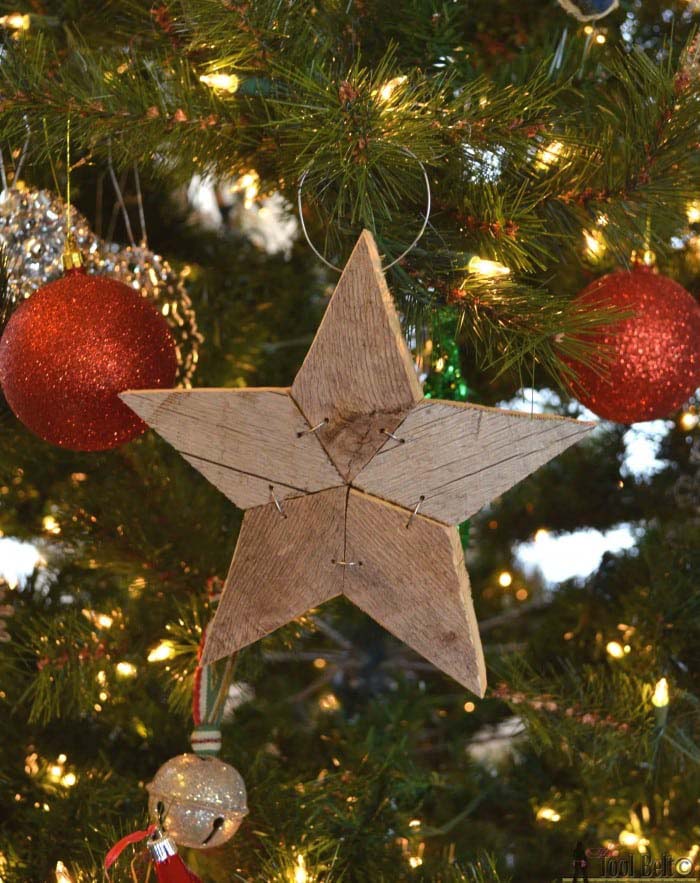 Pinecone Rustic Christmas Tree Ornament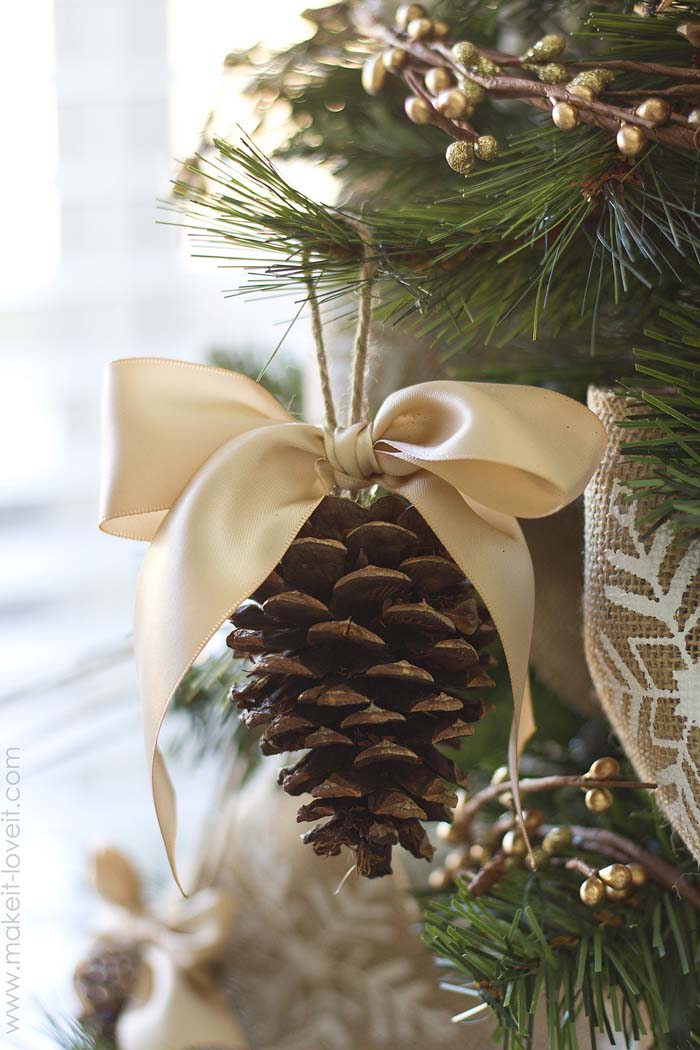 via Make It Love It
Plaid Twig Snowflake Ornament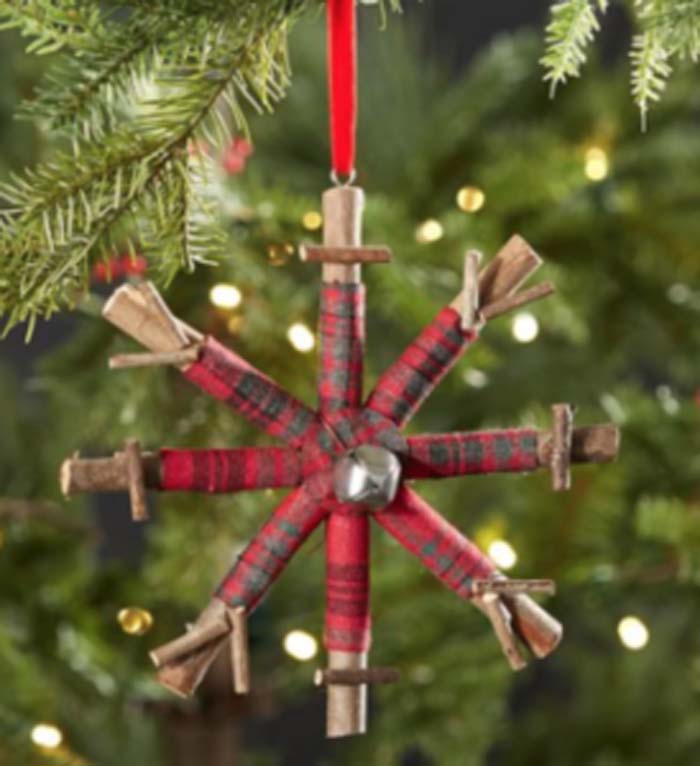 via Pottery Barn
Popsicle Stick Sled Ornament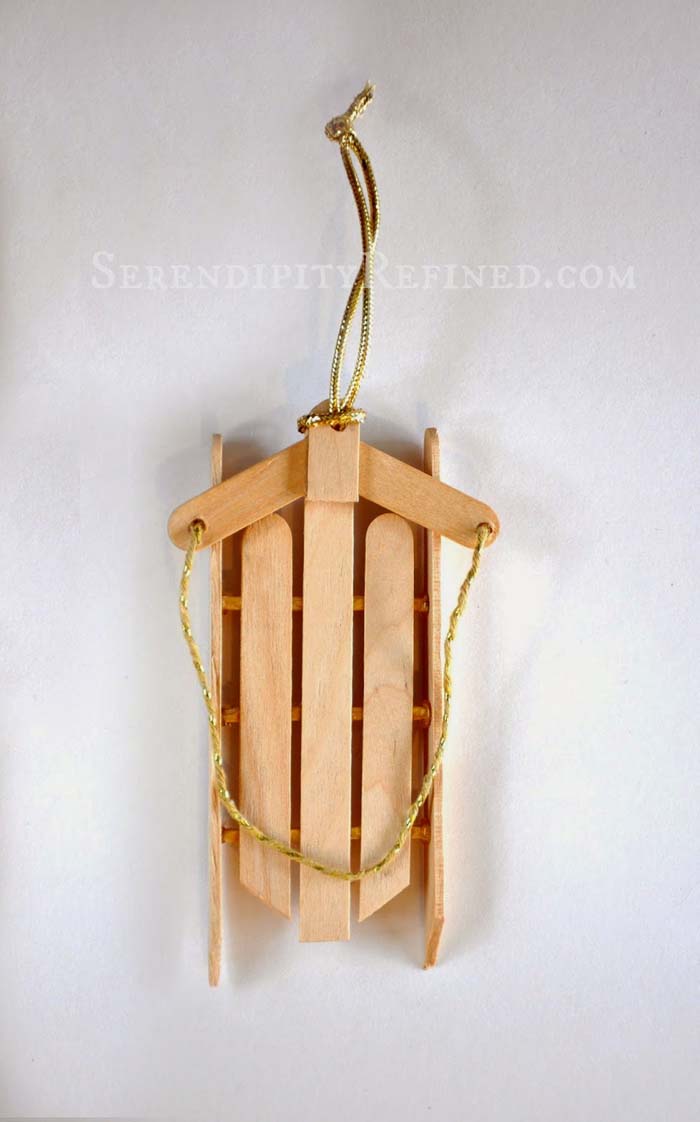 Rustic Chalkboard Art Ornaments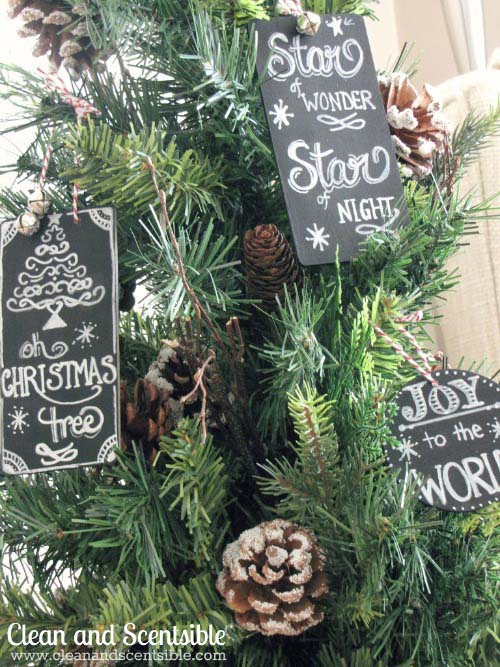 Rustic Christmas Balls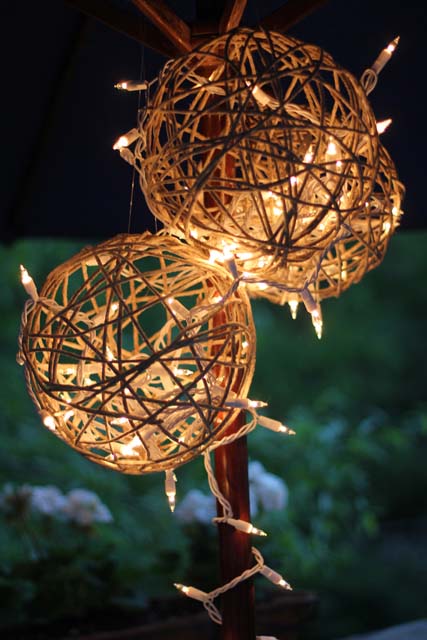 Rustic Flannel Star Ornament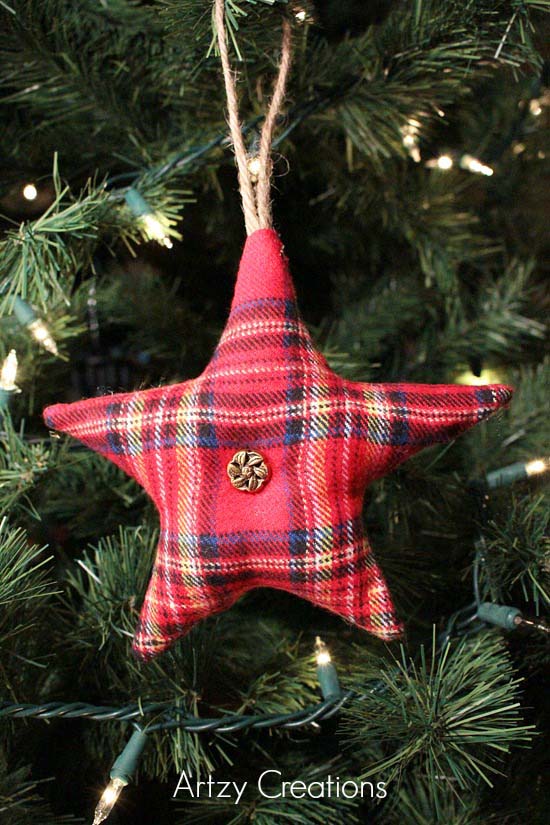 via Artzy Creations
Snowy Pinecone Ornament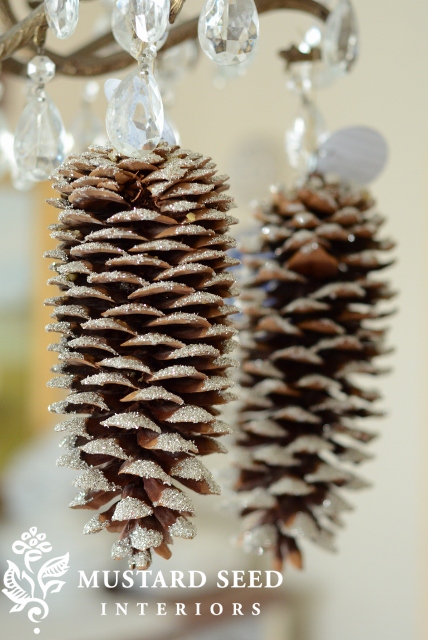 Stamped Burlap Ornaments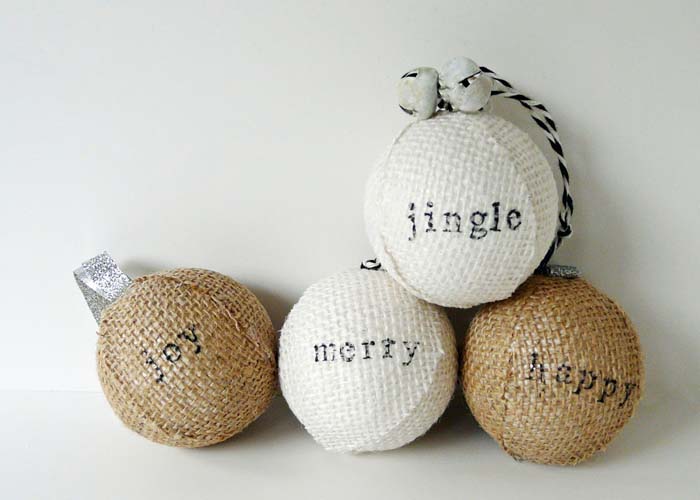 via Bliss Bloom
Star Wire Ornaments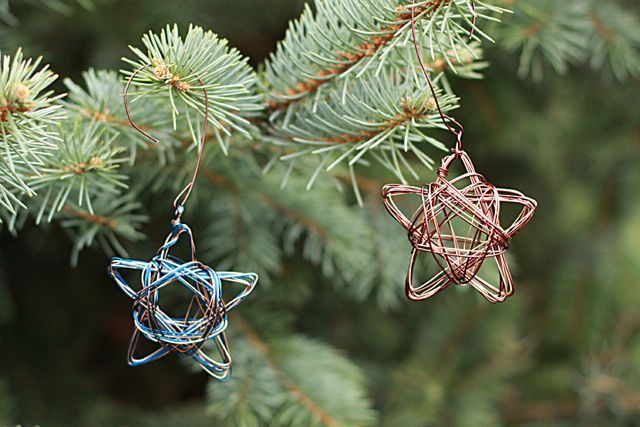 via Alyssa And Carla
Twig Snowflake Ornament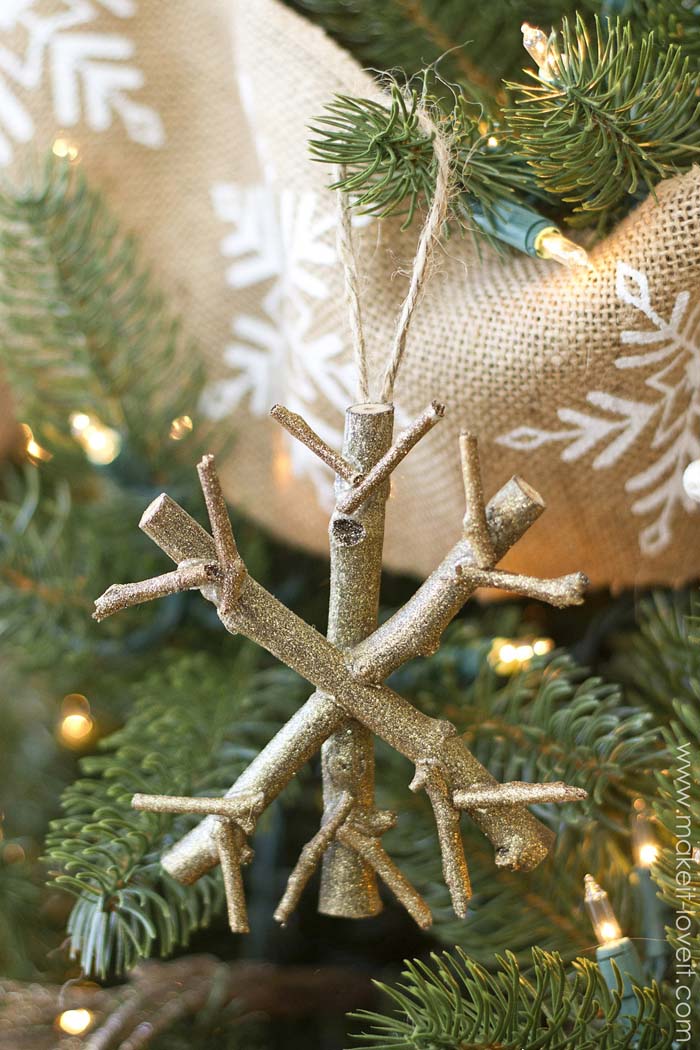 via U Create Crafts
Twine Wreath Ornaments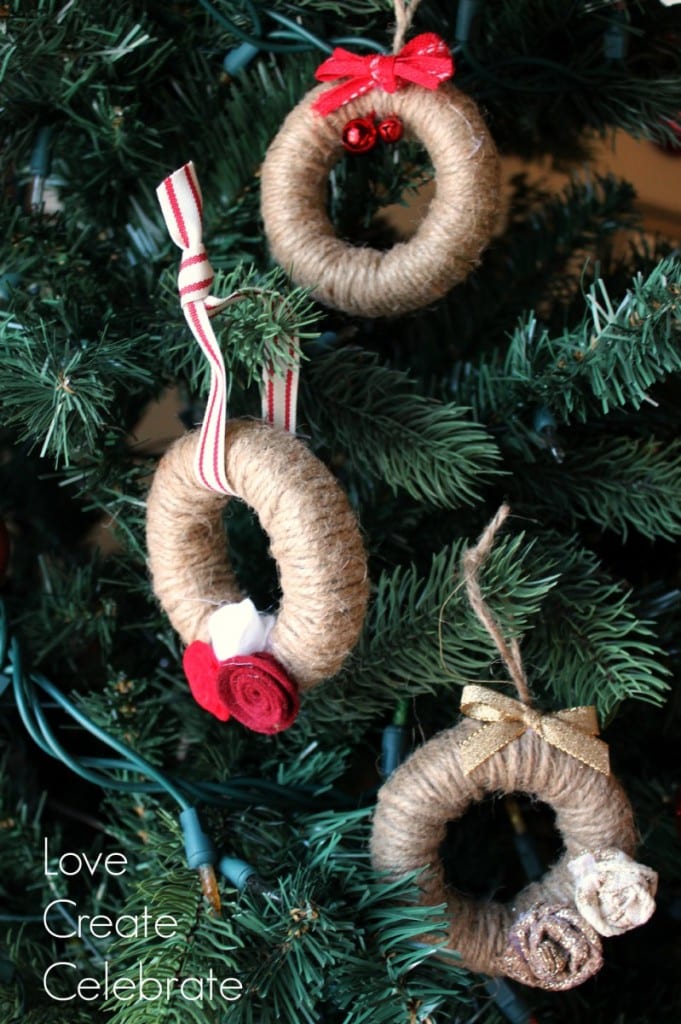 Rustic Christmas Tree Decorations
Rustic Christmas tree decorations are an essential part of the rustic décor as the tree is the focal point.
Using an antique galvanized tub or old antique suitcase or box is a beautiful idea for your rustic tree.
Burlap strips cascading down the tree gives the entire tree that rustic country feel. Wooden ornaments and strings of wooden beads are also a fantastic rustic touch.
DIY Rustic Christmas Tree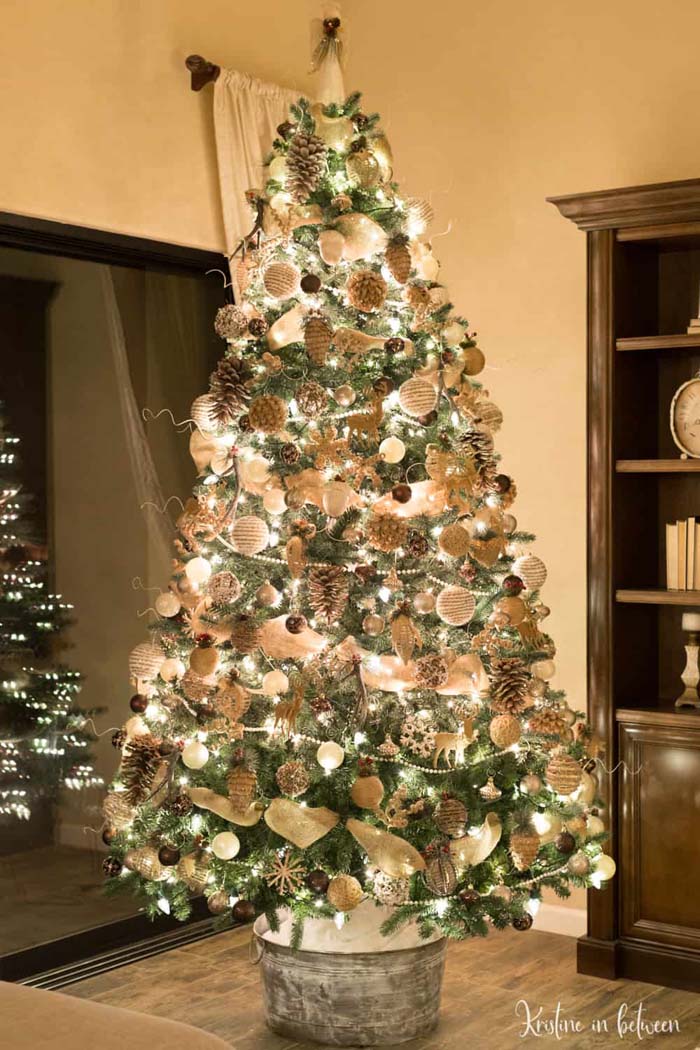 Easy Rustic Christmas Tree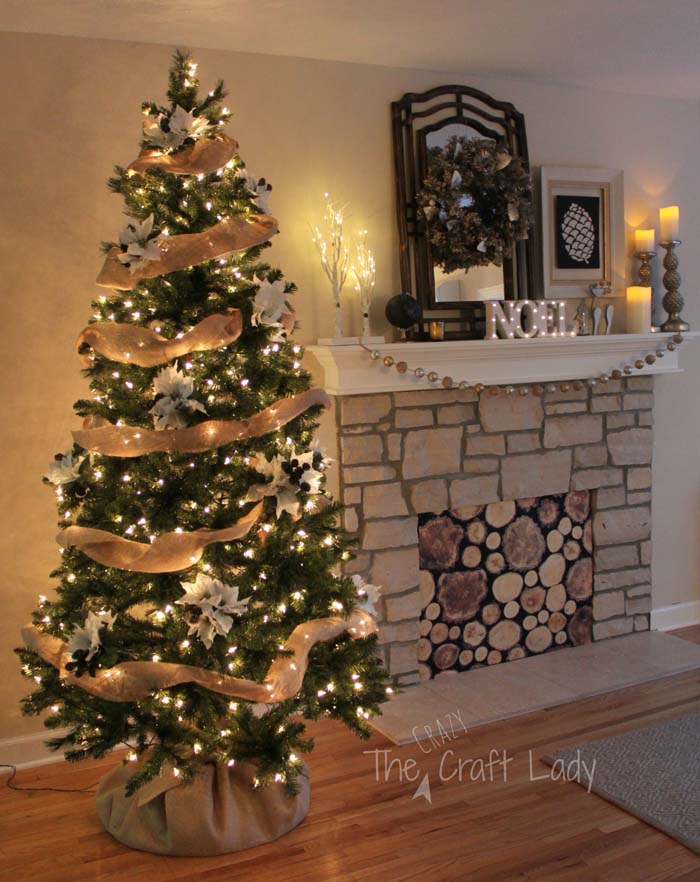 via Crazy Craft Lady
Old Pallet Christmas Tree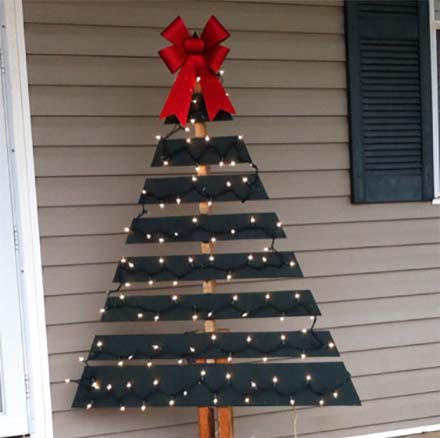 Rustic Christmas Tree Decor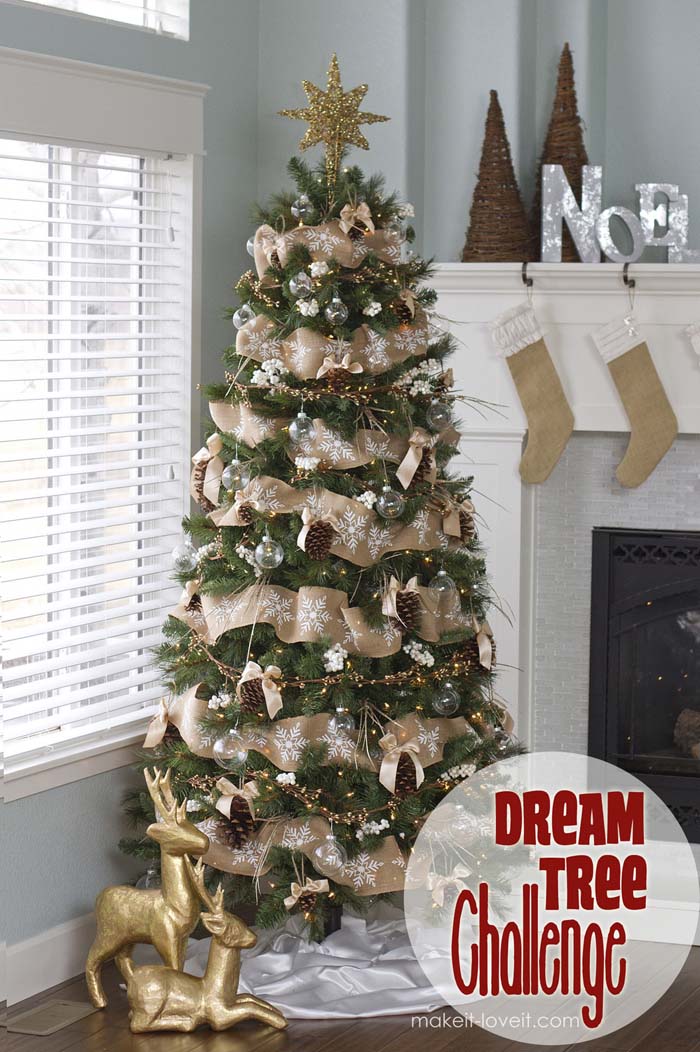 via Make It Love It
Rustic Decorated Christmas Tree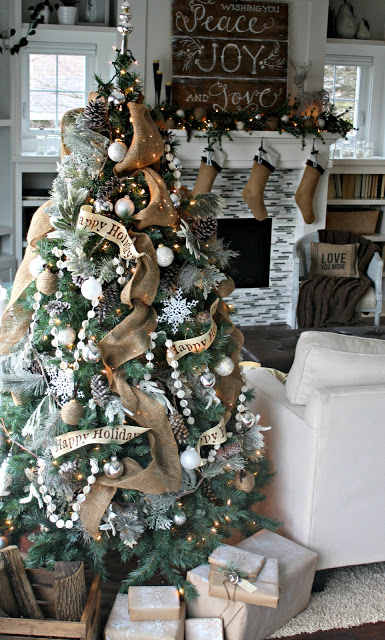 via Lilypad Cottage
Rustic Pallet Christmas Tree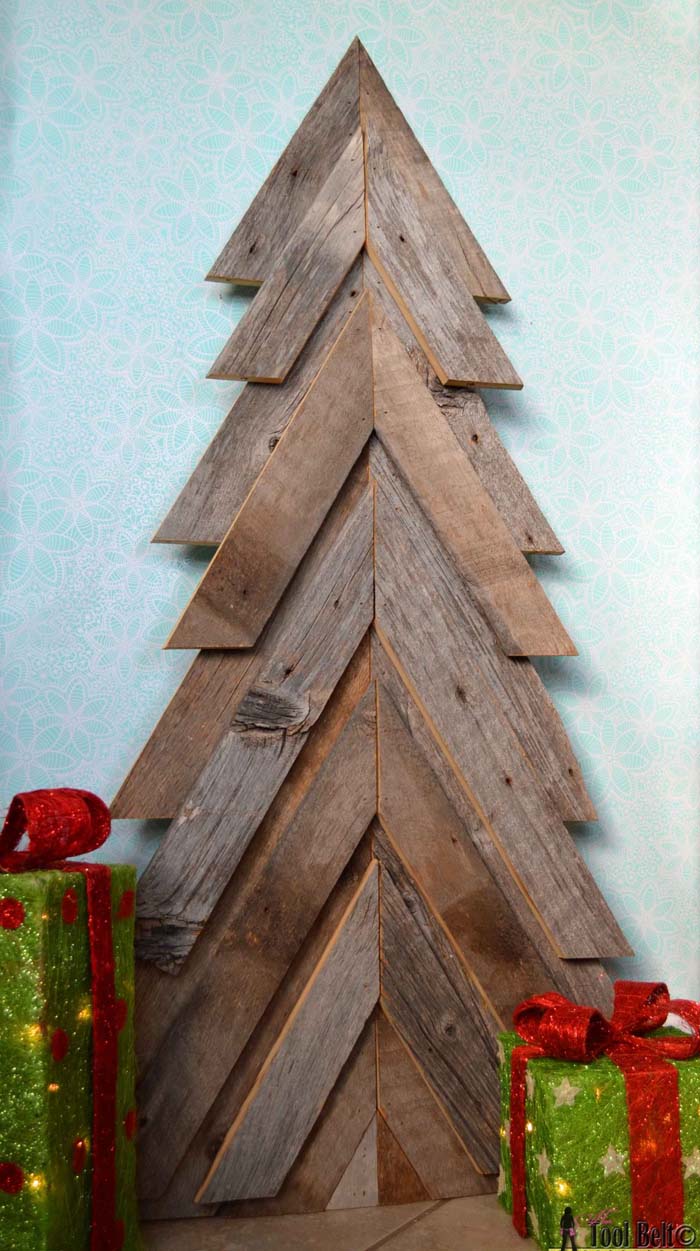 via Her Tool Belt
Wood Pallet Christmas Tree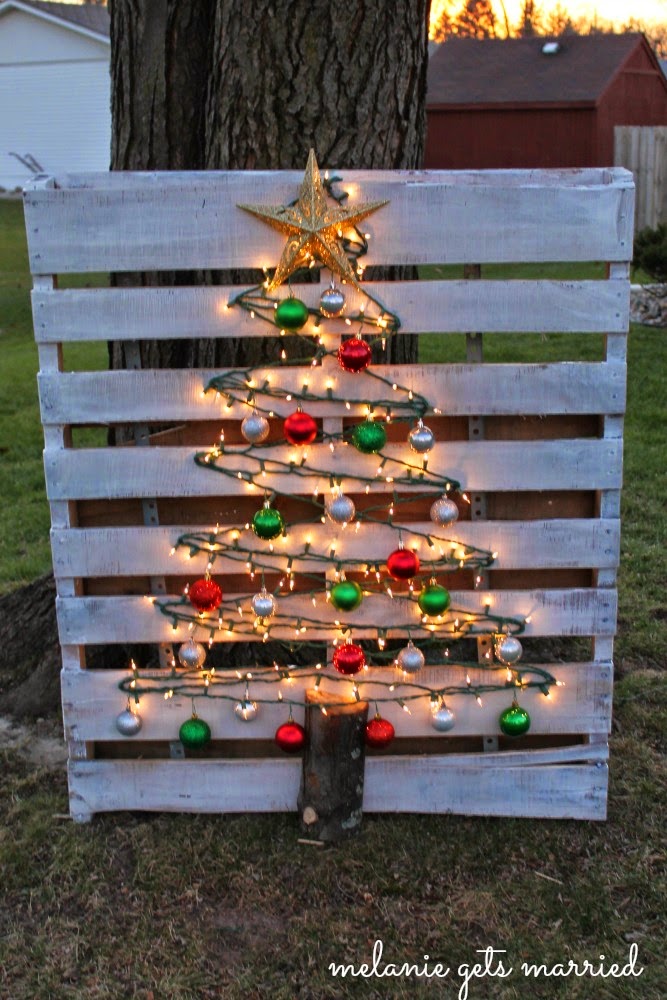 Christmas Village Tree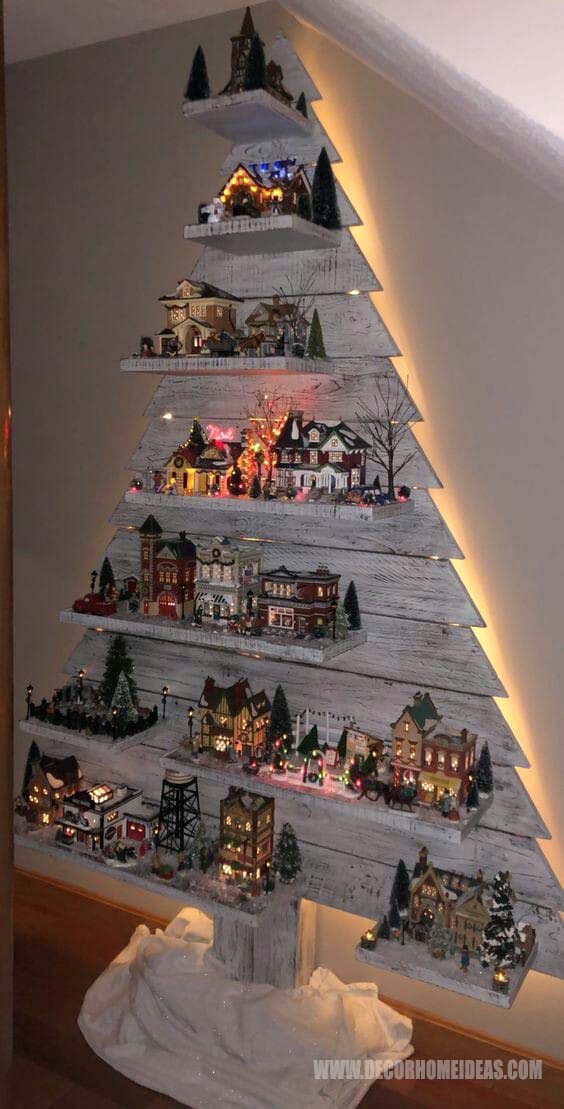 Rustic Outdoor Christmas Decorations
Outdoor rustic Christmas décor is also beautiful and fun to make. A few outdoor rustic Christmas decorating ideas include painting on weathered wood, making Christmas trees or stars from old looking wood, and using antique sleds or snow shovels for decoration.
Pine boughs and lights are perfect for porch railings as well and are so easy to do. Twine or burlap bows or swags are the perfect rustic addition to the railings and are inexpensive to buy.
Make a Christmas star using five weathered boards and a few nails for the center piece of your outdoor decorations. Leave the star natural or add paint and maybe glitter.
Your star can either be hung prominently or propped up in a corner or against the house and will be beautiful all season long, no matter what the weather.
A Christmas tree made from weathered wood is also a beautiful and easy rustic decoration to make. You can then decorate your wooden tree by draping burlap, ribbon or even Christmas fabric and lights.
Be sure to use items that will hold up well outside. Prop an old wooden sled on your porch and your outdoor rustic Christmas décor is complete!
Now your porch is a great place for family Christmas photos in addition to looking like you are ready for a county Christmas to remember.
Burlap Christmas Wreath Tutorial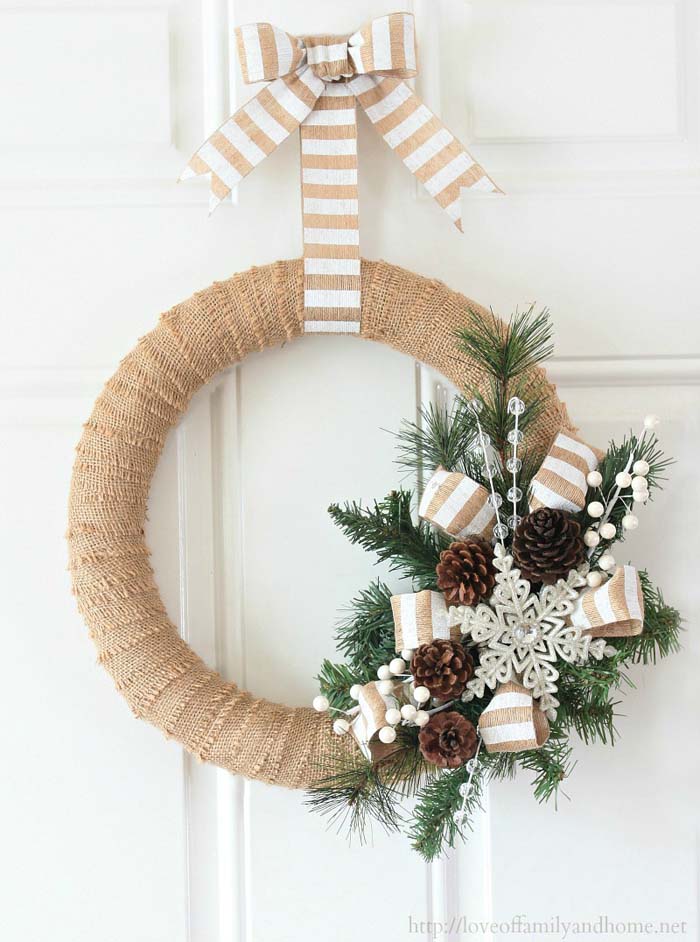 Burlap Pinecone Hanging Decoration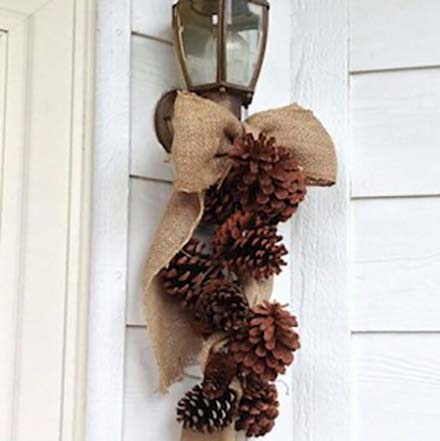 Christmas Reindeer From Logs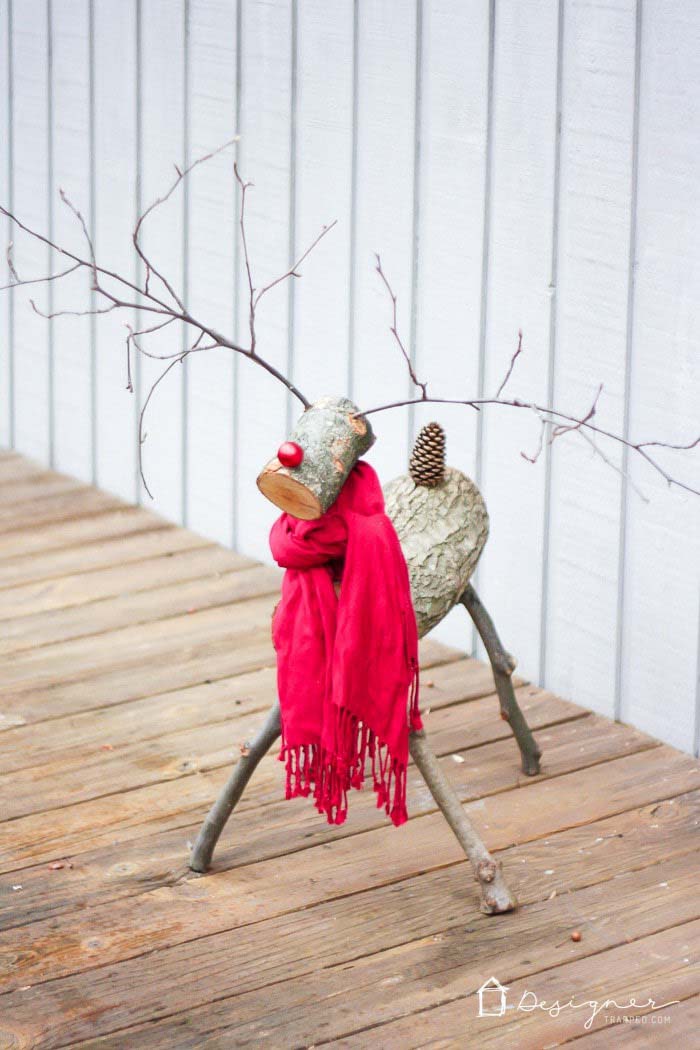 via Designer Trapped
DIY Burlap Wreath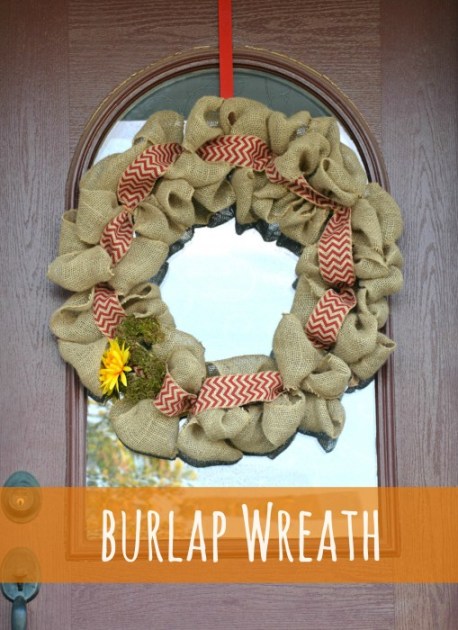 Easy DIY Pinecone Wreath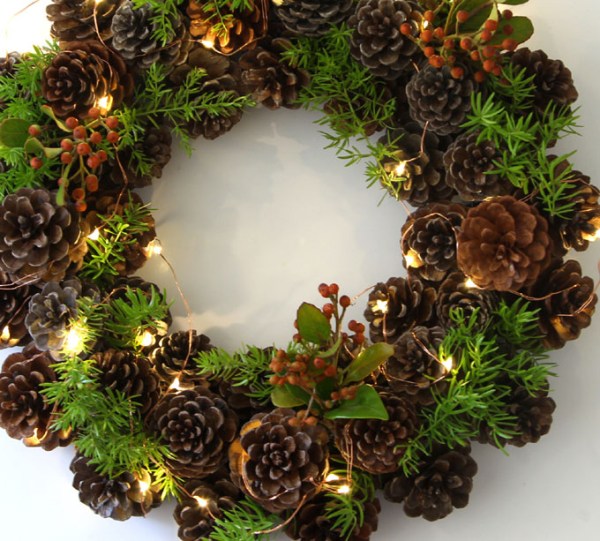 via Remodeloaholic
Galvanized Christmas Basket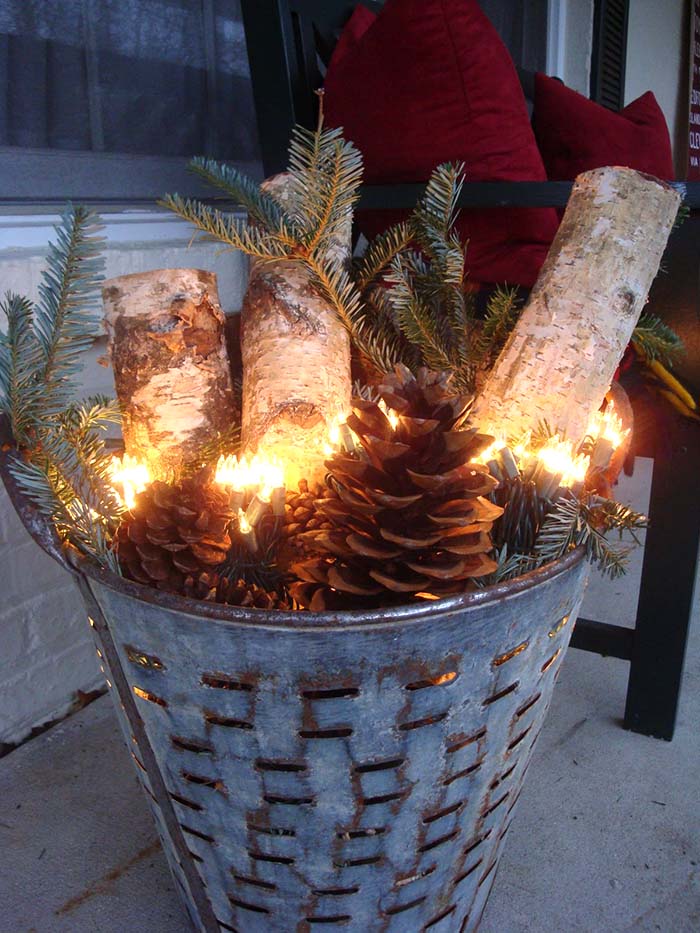 via The Polo House
Joy Door Christmas Decor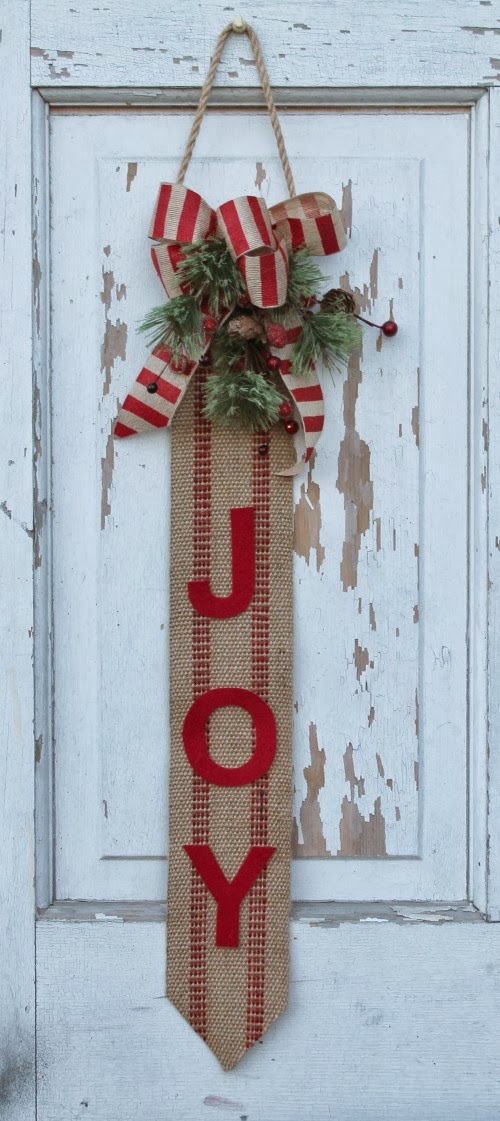 via Northora
Little House Christmas Wreath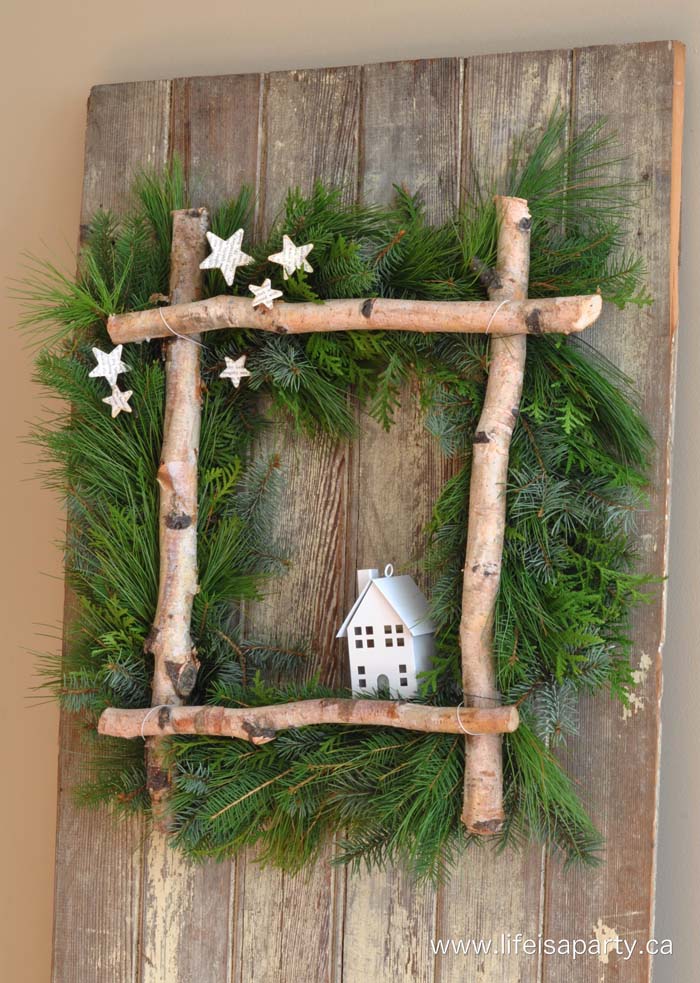 via Life Is A Party
Mason Jar Lid Ornament Christmas Wreath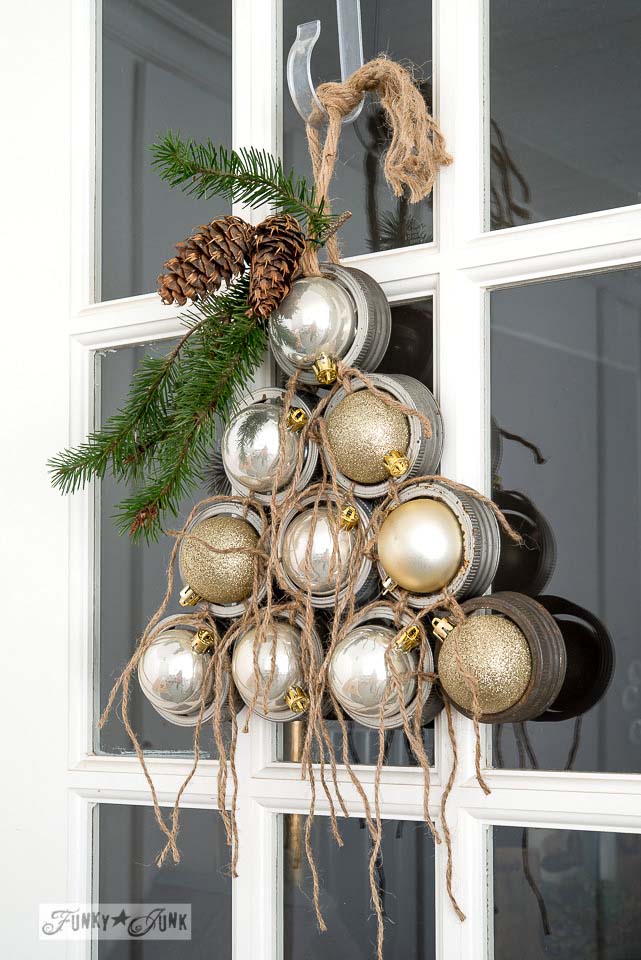 Mason Jar Light For Christmas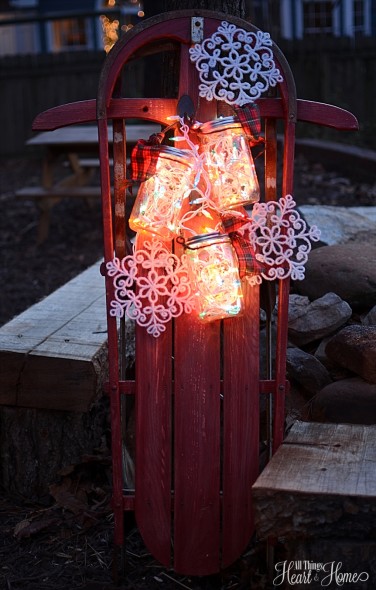 Outdoor-Christmas-Decor-With-Pinecones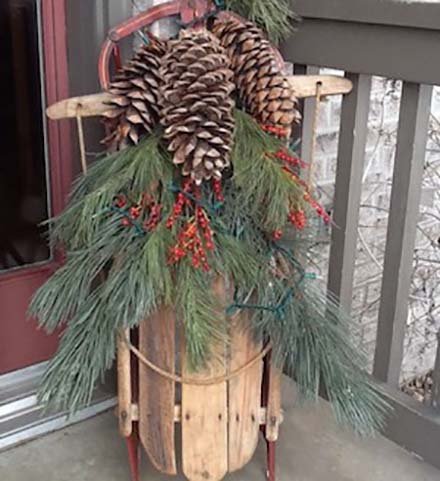 Rustic Burlap Christmas Wreath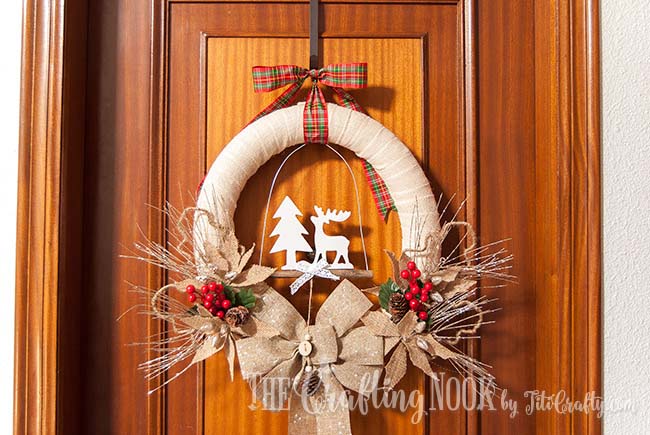 Rustic Front Porch Decor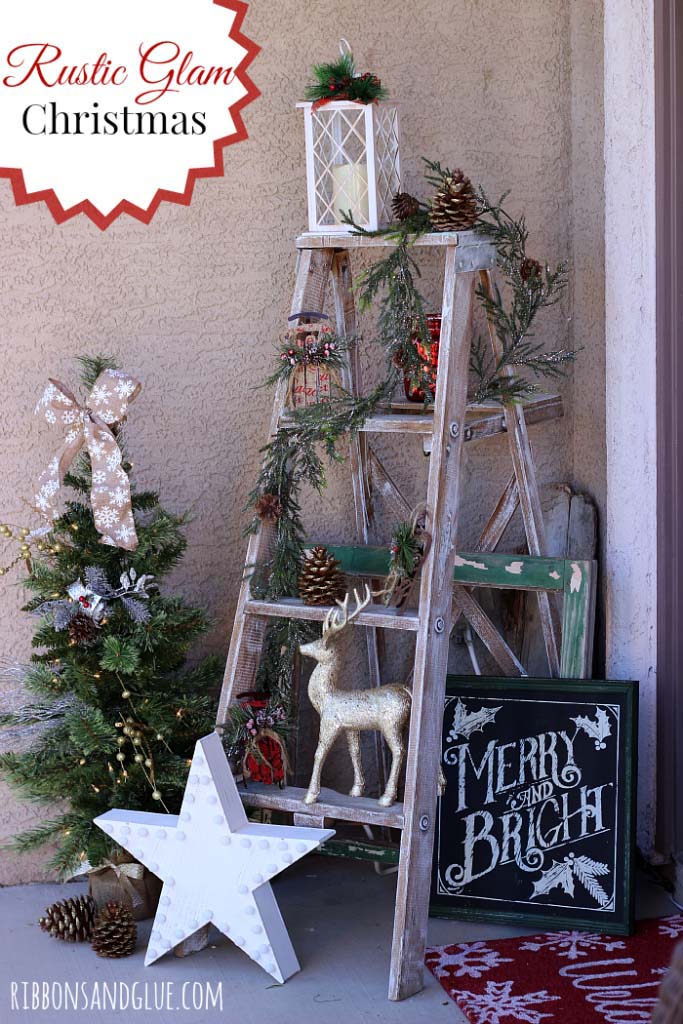 via Ribbons And Glue
Rustic Christmas Table Decorations
A Christmas table decoration is a must and decorating with rustic Christmas décor is a simple and inexpensive choice.
A table runner can be made from any Christmas fabric or burlap. If your table is round, you can either drape a rectangular piece of your chosen fabric across the table or cut a round piece to either cover the entire table or act as a center mat.
A few small logs cut in varying lengths and tied together with twine can be used as a candle holder or just by itself for a nice centerpiece. Place some pine branches and pine cones around the base.
Another great rustic table decorating idea is to use a small galvanized tub or wooden bowl in the center or your table and fill it with handmade rustic ornaments, pine cones or pine branches and candles.
Make place mats with the same fabric as your table runner or use a different fabric or burlap. A sprig of holly with red berries on each plate adds some color and makes a perfect accent. Use twine to tie each napkin and set one next to each plate.
Burlap Evergreen Candle Christmas Decor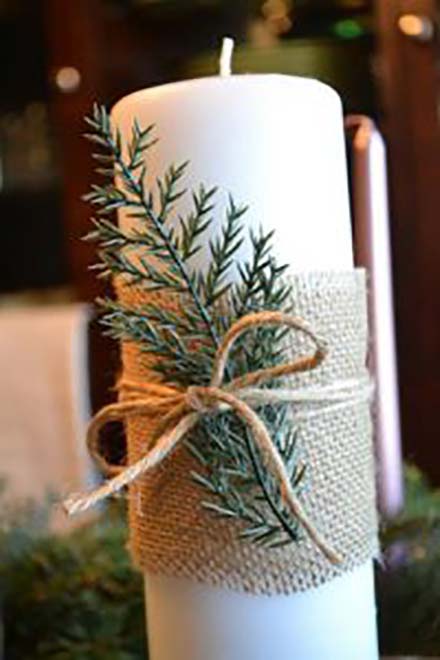 DIY Pallet Wood Centerpiece Box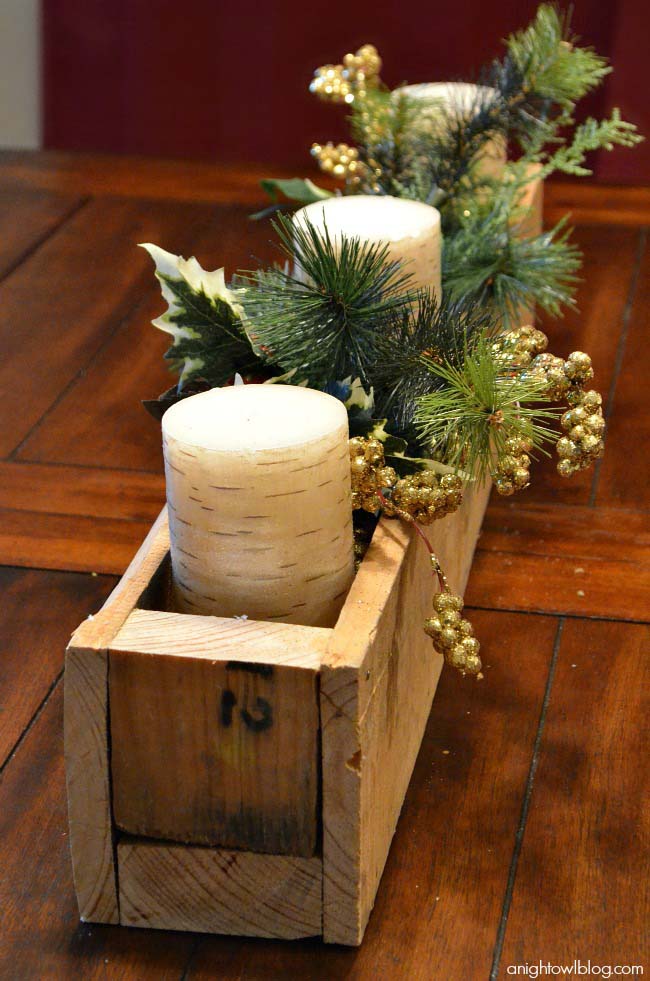 via Night Owl
Holiday Table Centerpiece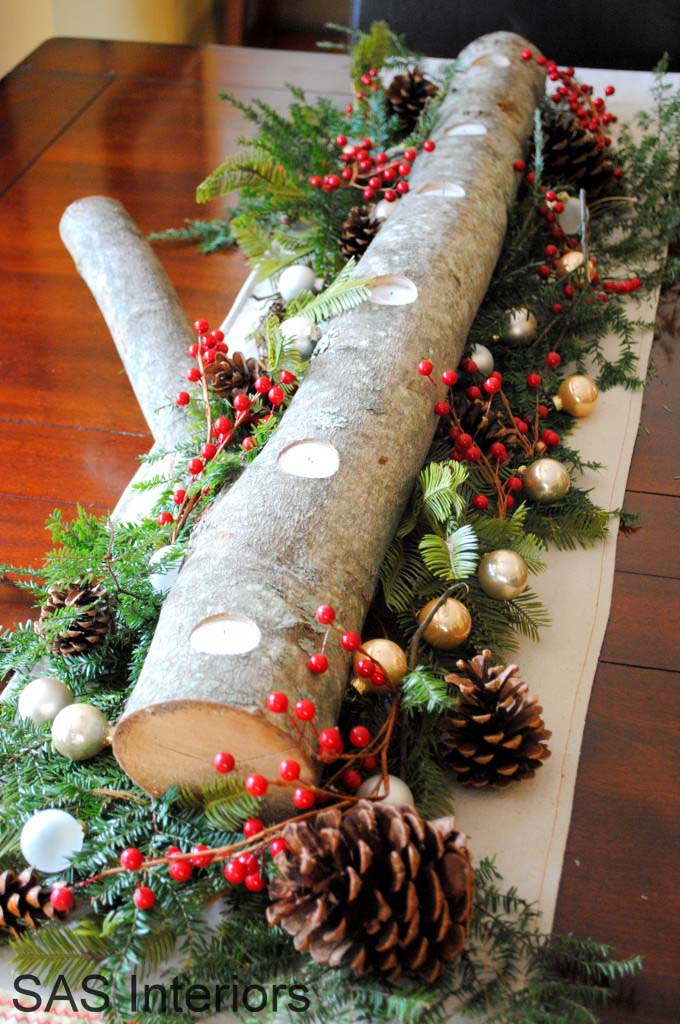 via Jenna Burger
Pinecone Branch Vase Centerpiece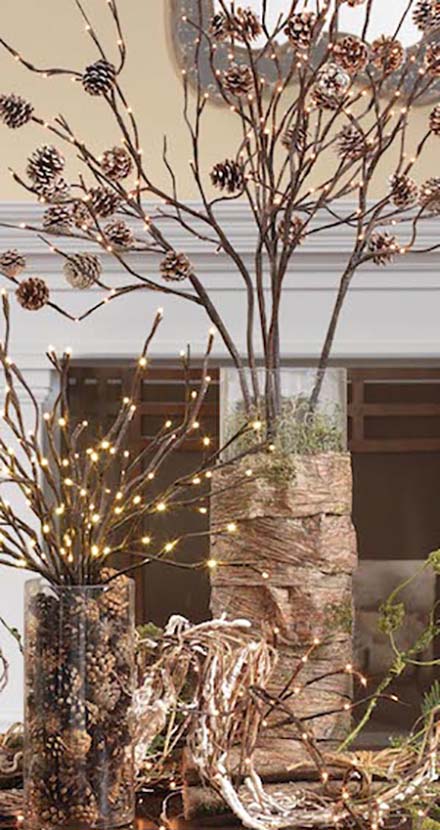 Pinecone Vase Centerpiece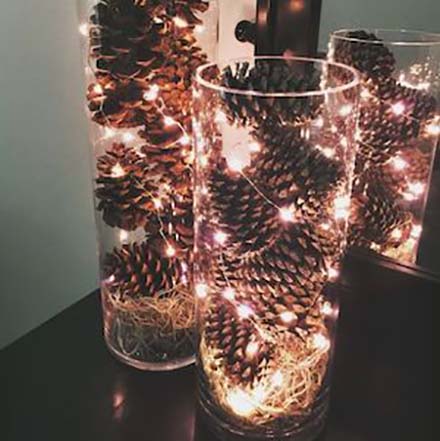 Rustic Wooden Tiered Stand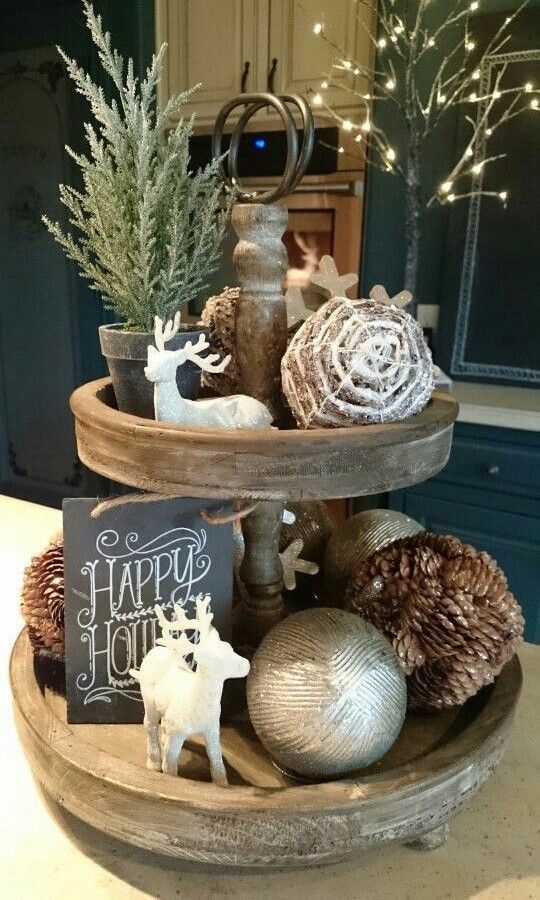 DIY Rustic Christmas Decorations
DIY Rustic Christmas decorations often involve the use of many different elements from nature. Pine branches, rough or weathered wood, pine cones, sticks, and acorns are all great things to use when making your own rustic Christmas ornaments and decorations.
The internet is absolutely bursting with suggestions and ideas for how to make your home look amazing at Christmas using these gifts from nature.
Gather your materials from your very own yard and get started! Pine cones make the perfect base for many rustic ornaments.
Whether you paint them to make them look snow-covered, or simply tie a ribbon or some twine into a bow around them, they will add rustic charm to any Christmas décor.
Mistletoe is a perfect touch to any Christmas décor and is a super easy DIY craft. All you need is some mistletoe and ribbon or twine. Tie the ribbon or twine around the base of the mistletoe sprig and hang in any doorway.
Add pine branches if you want your hanging decoration to be a little bigger. In addition to being beautiful and rustic, you might get a Christmas kiss from your sweetheart!
Burlap Candy Cane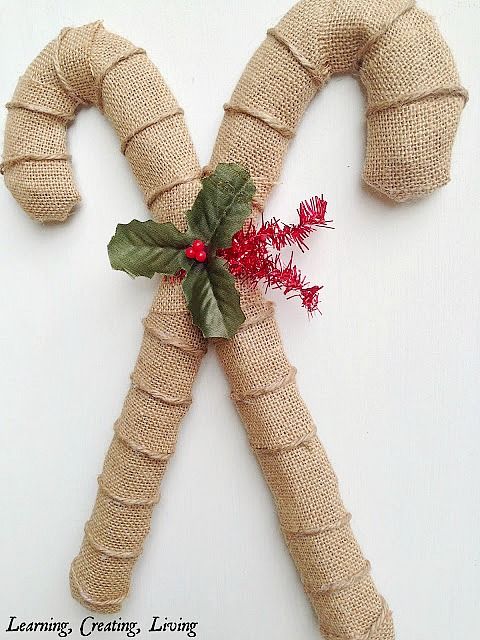 Burlap Christmas Stars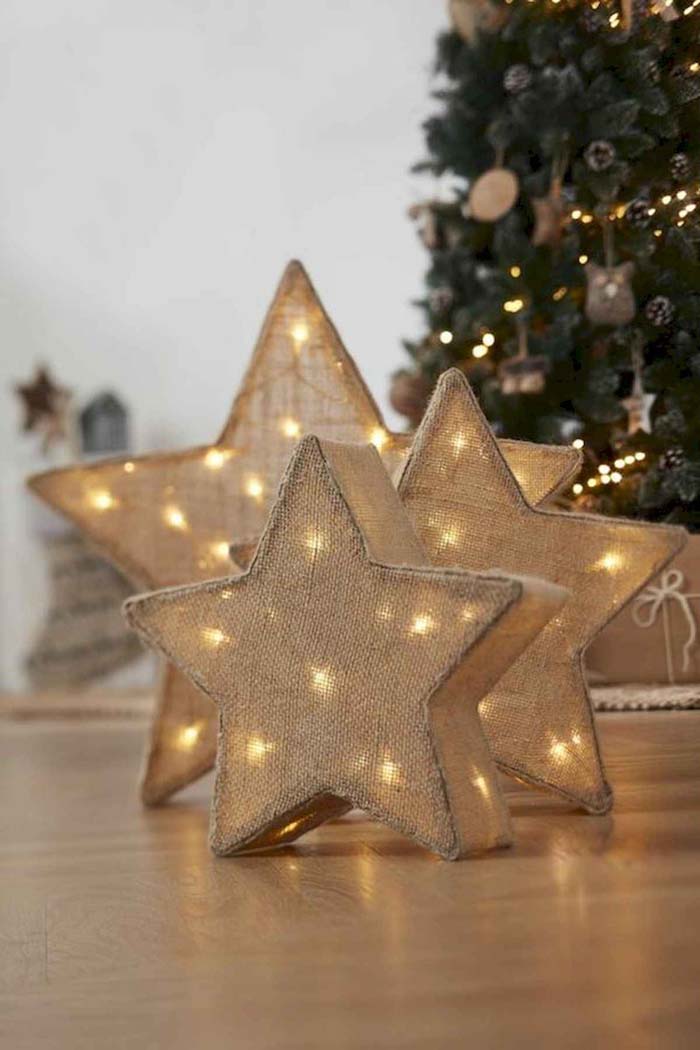 via Coach Decor
DIY Rustic Wood Candle Holders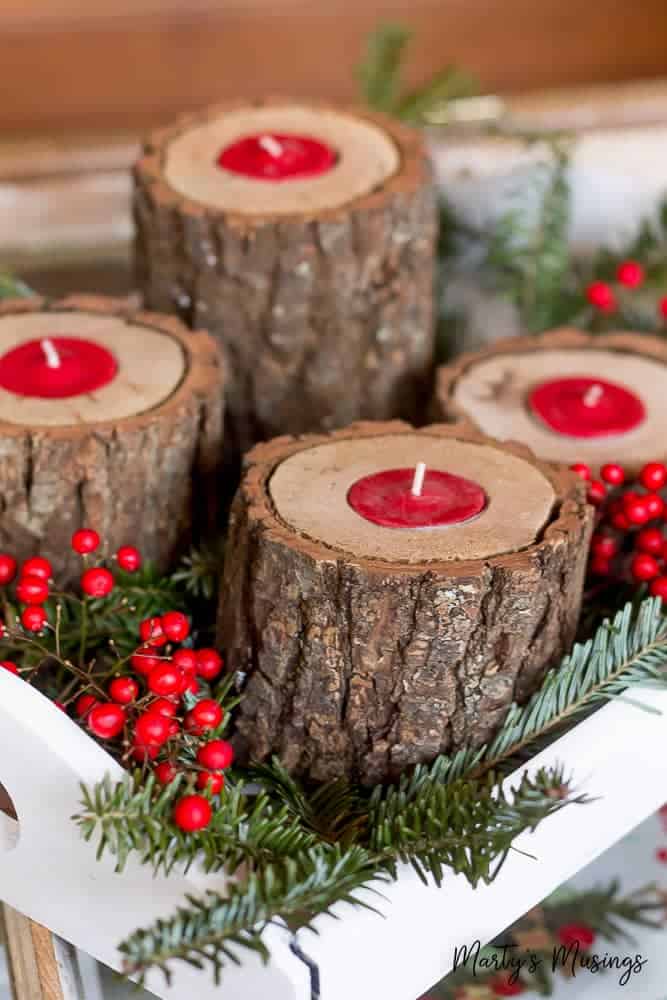 via Marty'S Musings
DIY Wood Clock Christmas Advent Calendar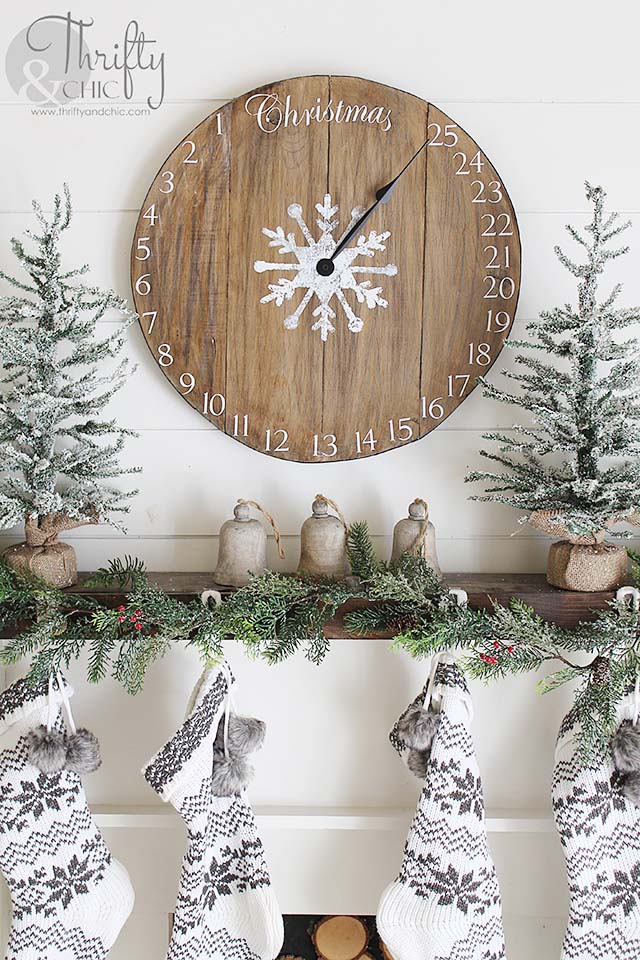 via Thrifty And Chic
Holiday Shapes Led Lights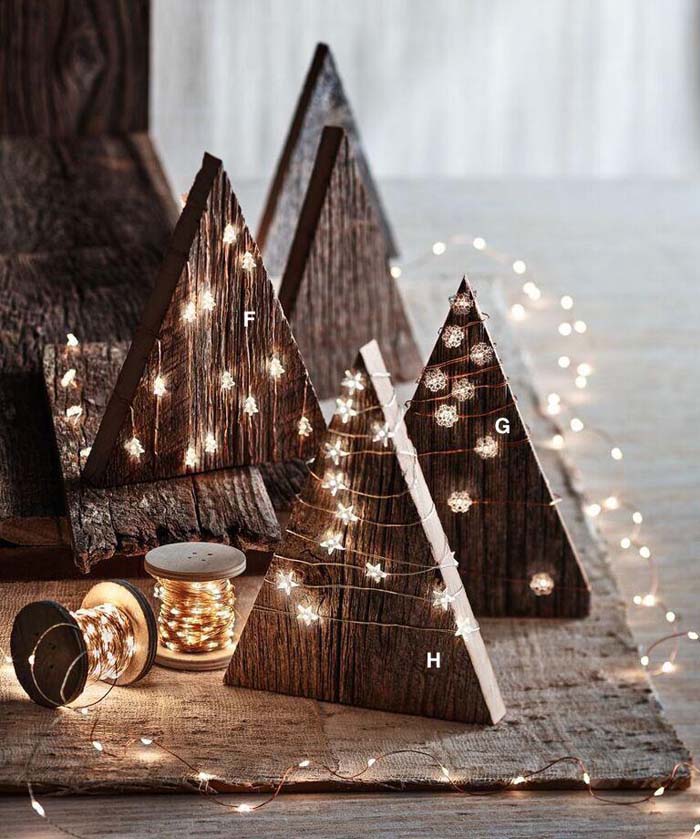 via Burke Decor
Lanterns From Scrap Wood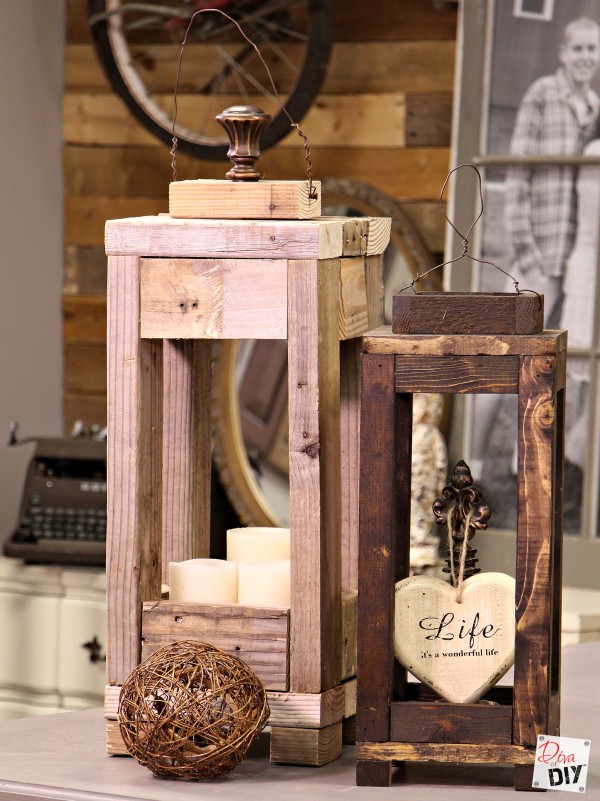 via Diva Of DIY
Pinecone Garland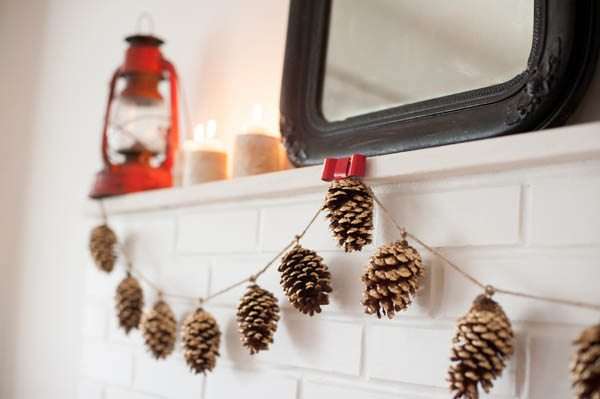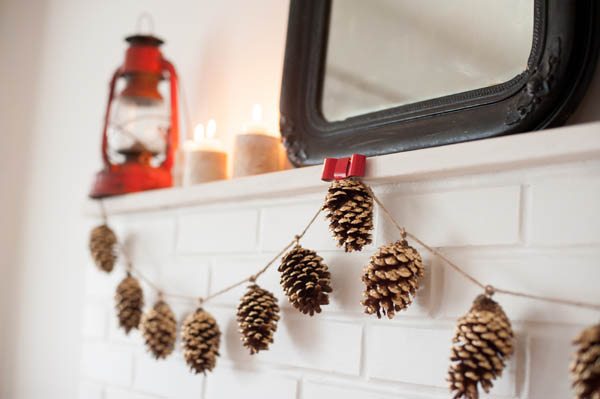 Pretty Burlap Garland Tutorial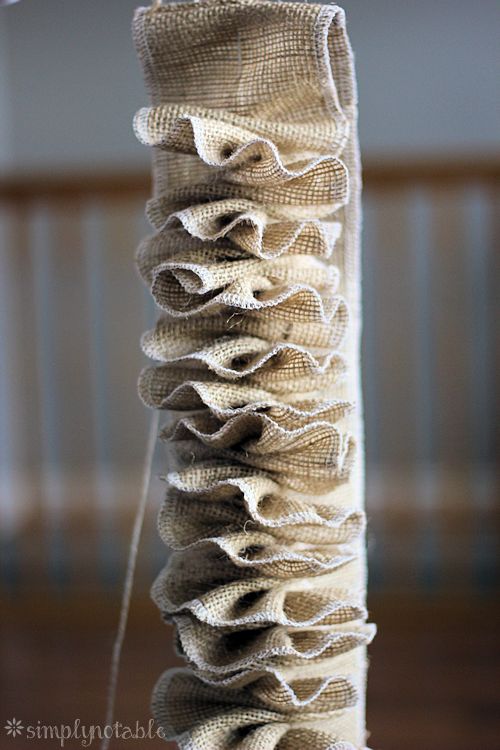 via Simply Notable
Rustic Stocking Holder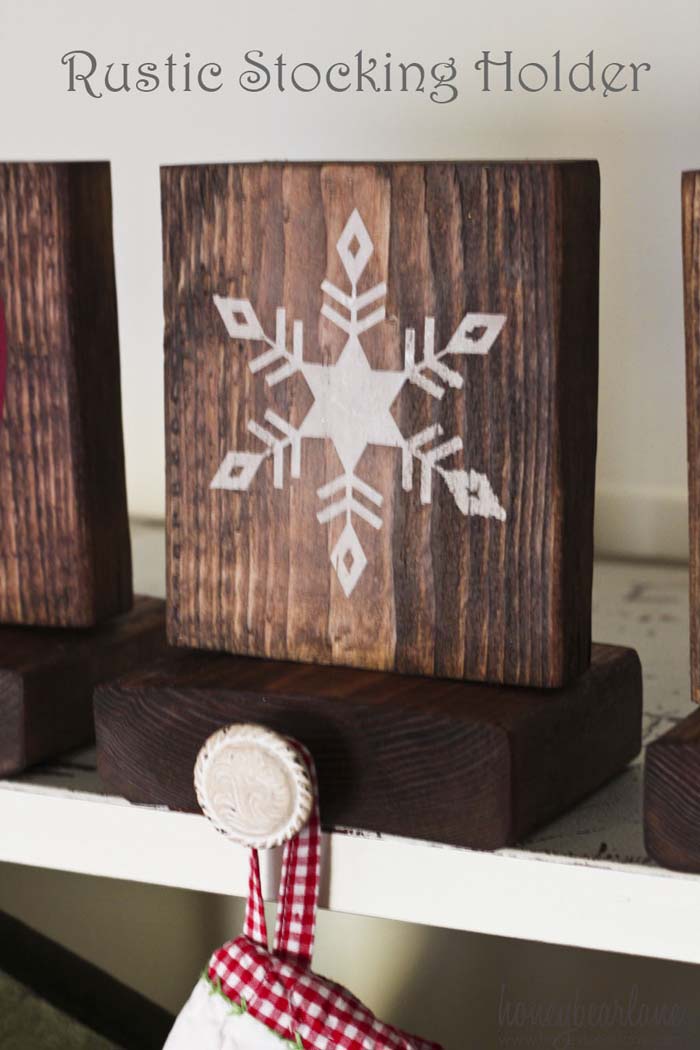 via Honey Bear Lane
Small Wooden Christmas Trees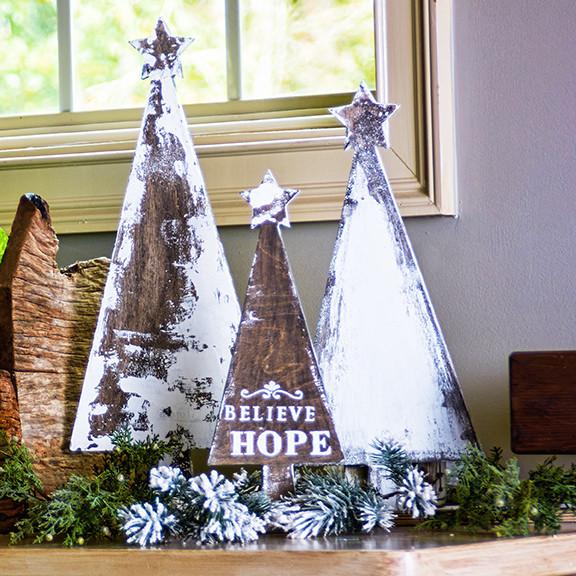 via Unfinished Wood
Wine Bottle Candle Centerpiece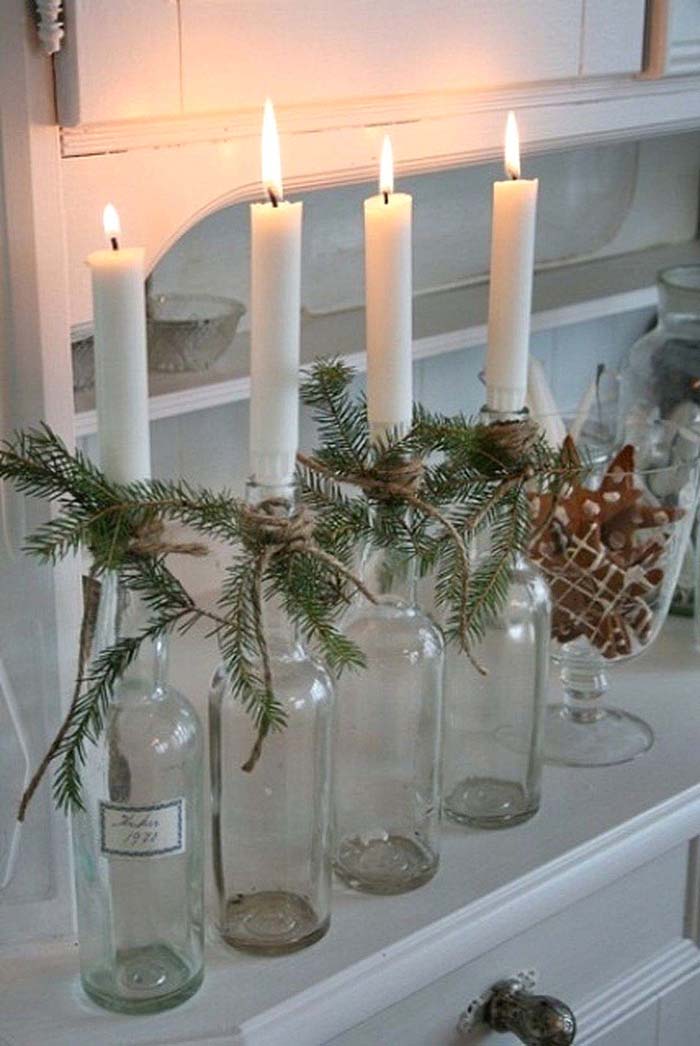 Wood Crate Turned Faux Planter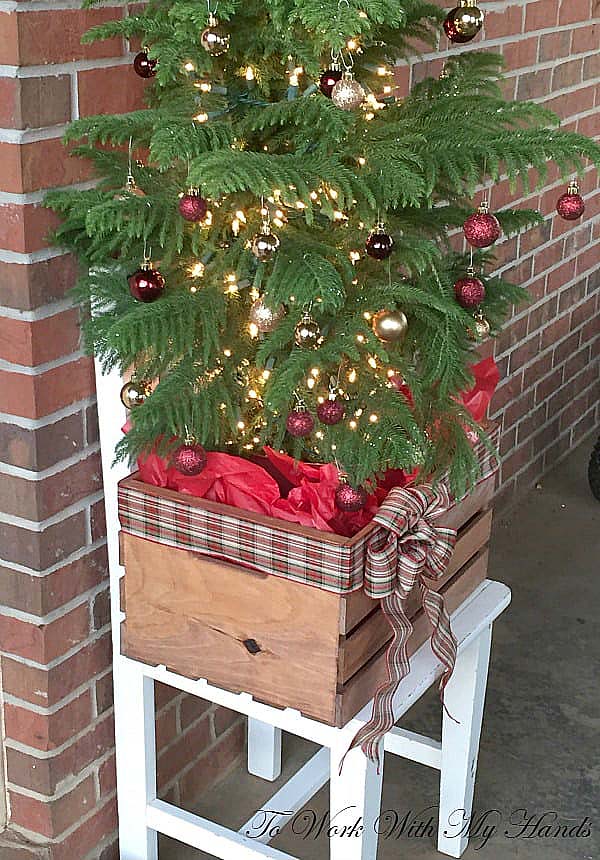 Wood Star Marquee Tree Topper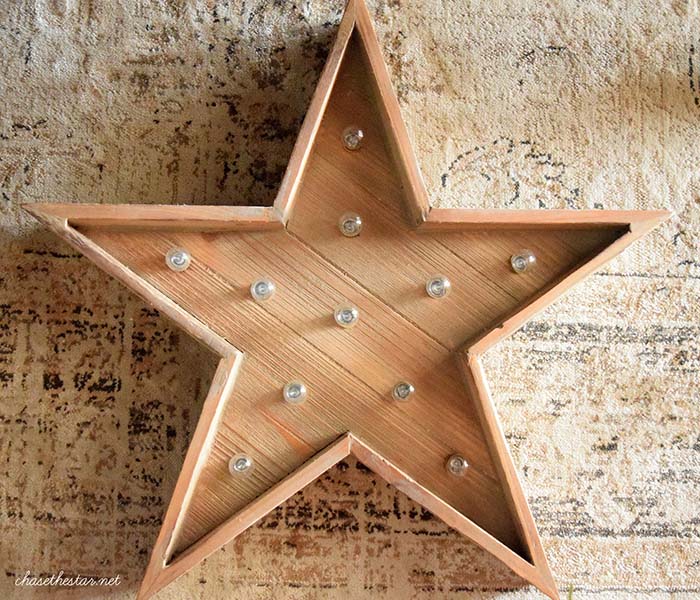 Rustic Christmas Mantel Decorations
For a rustic Christmas mantle over your fireplace, drape a pine bough along the length of the mantle or place a few pine branches anywhere you choose.
A basket of pinecones is a beautiful centerpiece and can easily be made to look like they are covered in snow by dabbing a bit of white paint on the ends of each pine cone petal.
A string of white lights will create a Christmassy sparkle and a big bow (black and red checked would be beautiful) makes the perfect accent.
Red candles in different sizes are a welcome addition to this mantle! You can also hang your handmade ornaments from the mantle using twine. Now you have a rustic Christmas mantle and it did not cost a fortune.
Christmas Ladder Decor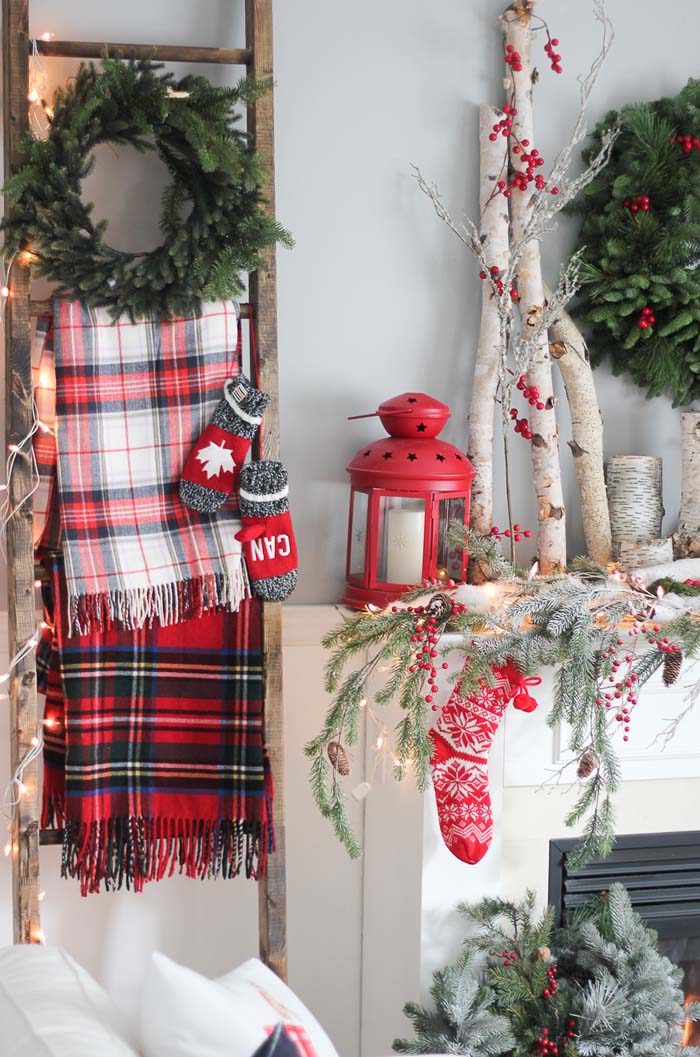 via Craft Berry Bush
Christmas Mantel With Sign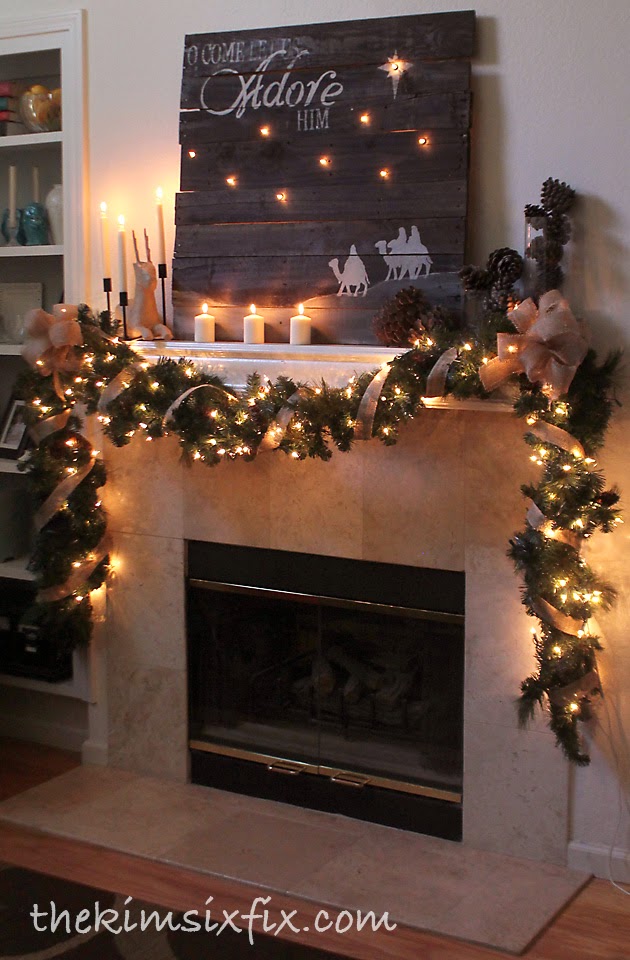 via The Kim Six Fix
Cozy & Rustic Christmas Mantel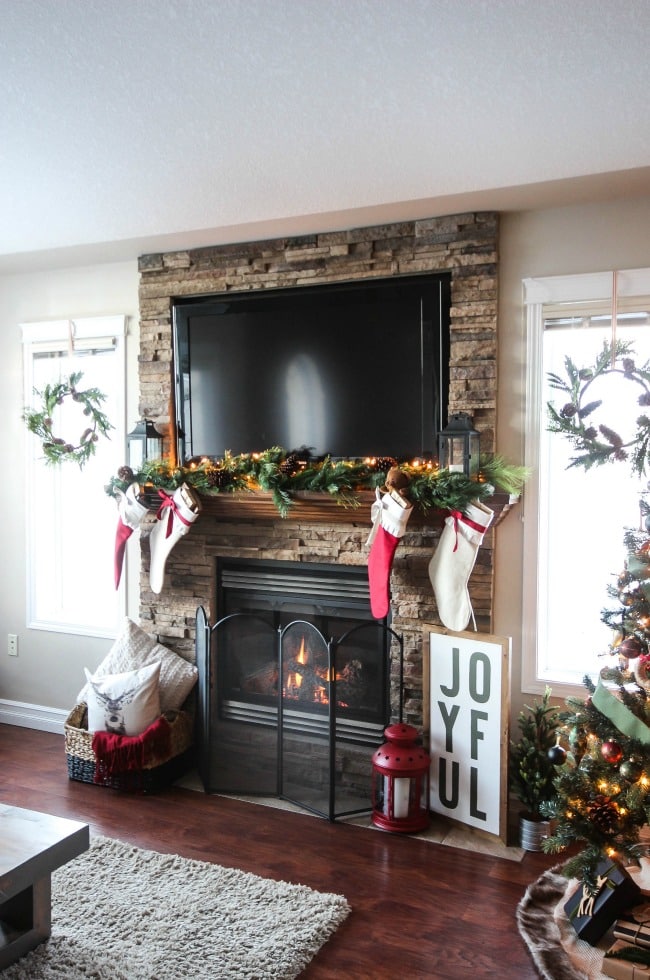 Farmhouse Christmas Mantel Decor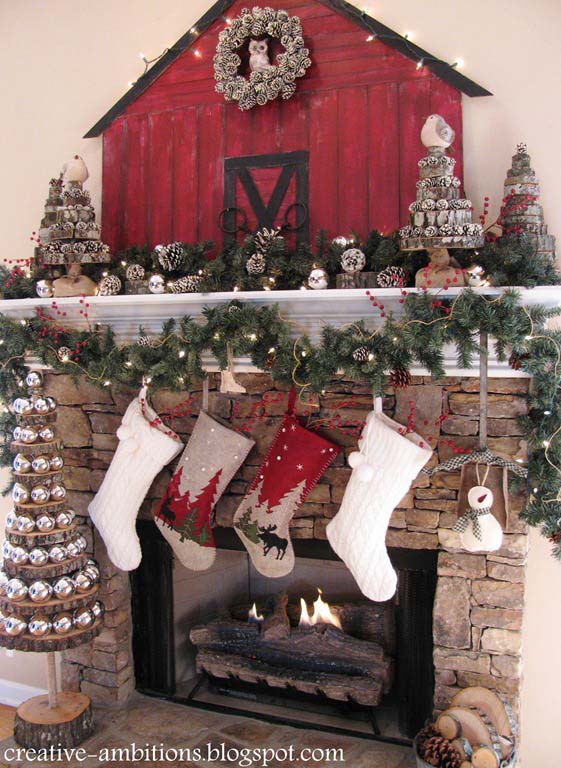 Nature-Inspired Christmas Mantel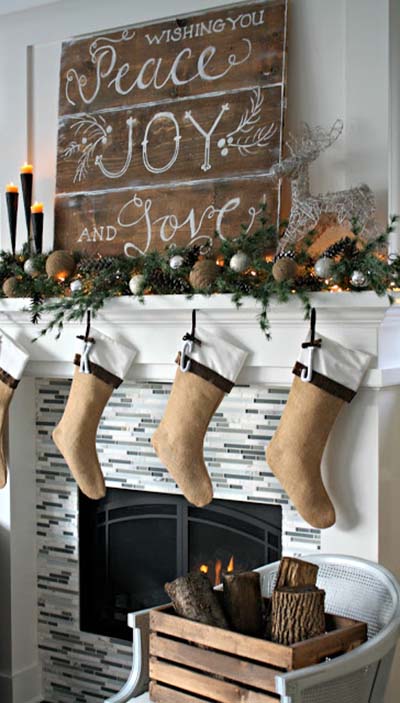 No-Sew Joy Banner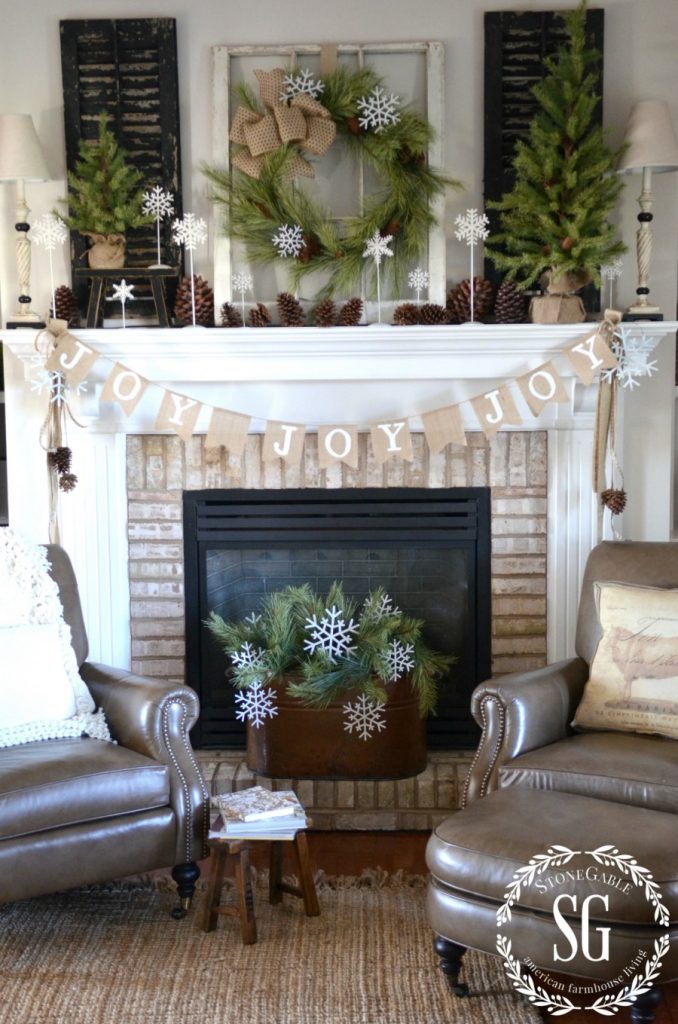 via Stone Gable
Noel-Letters-Mantel-Christmas-Decoration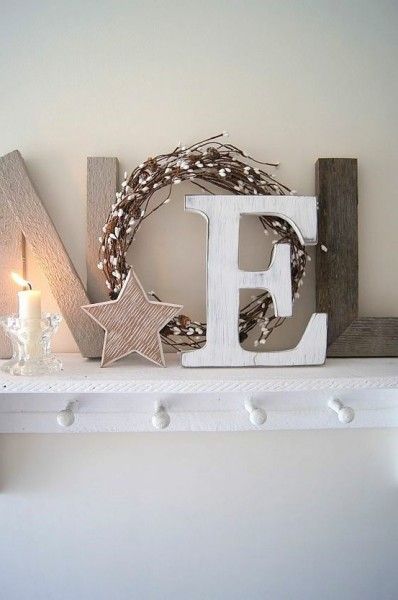 via Elle
Reindeer Christmas Mantel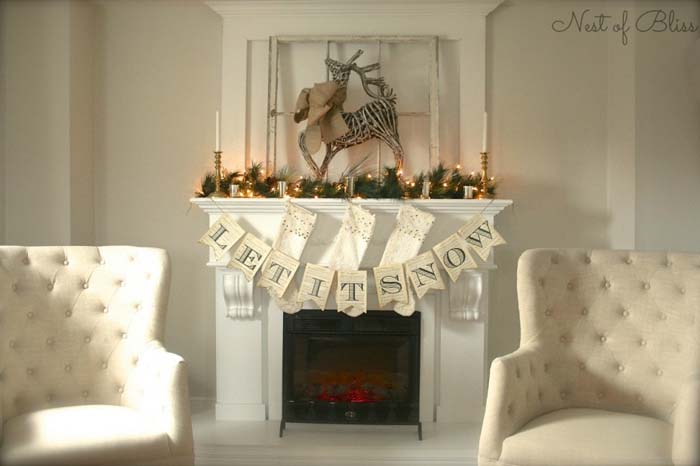 via Brandi Sawyer
Rustic Christmas Mantel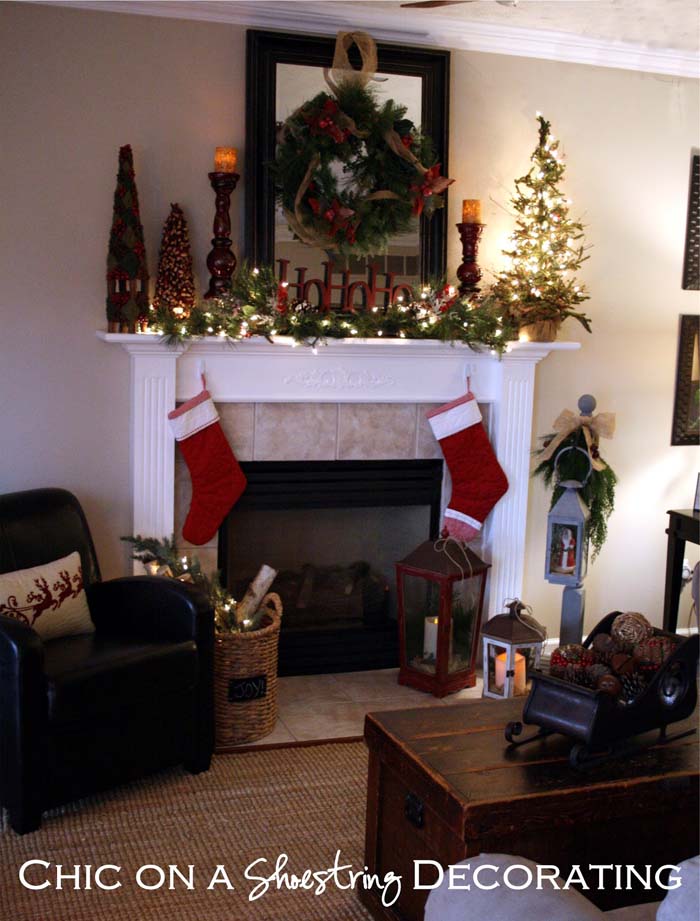 Rustic Glam Mantel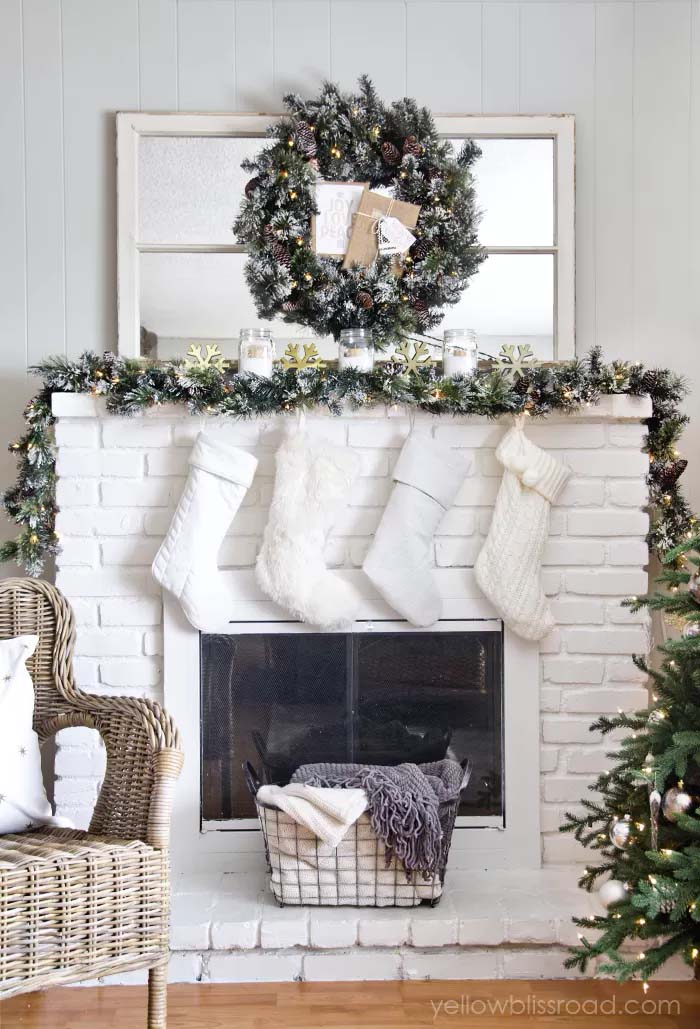 Rustic Mantel Christmas Decor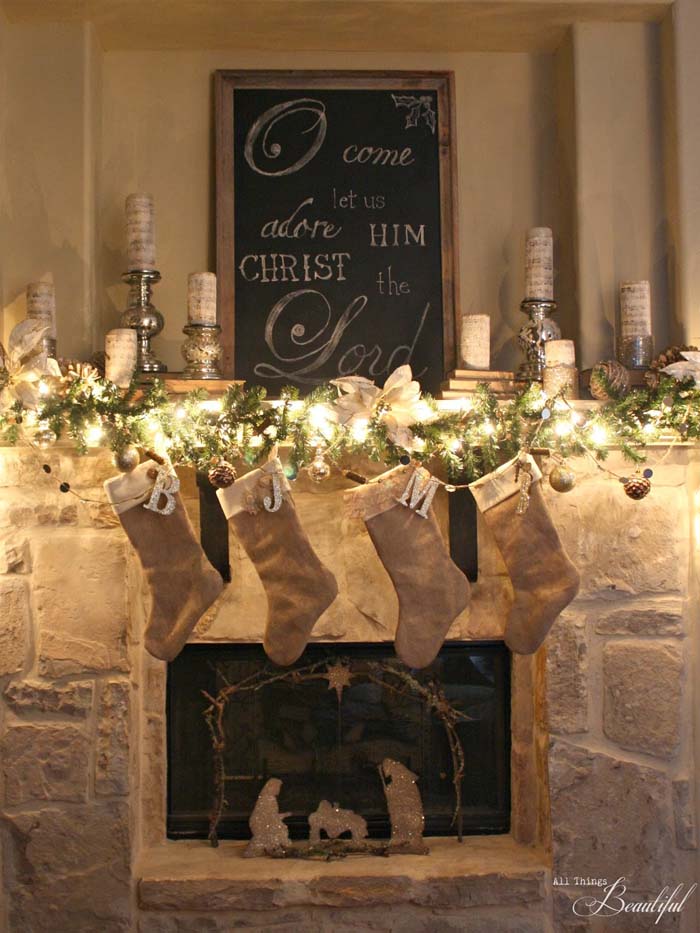 Rustic Sign Christmas Mantel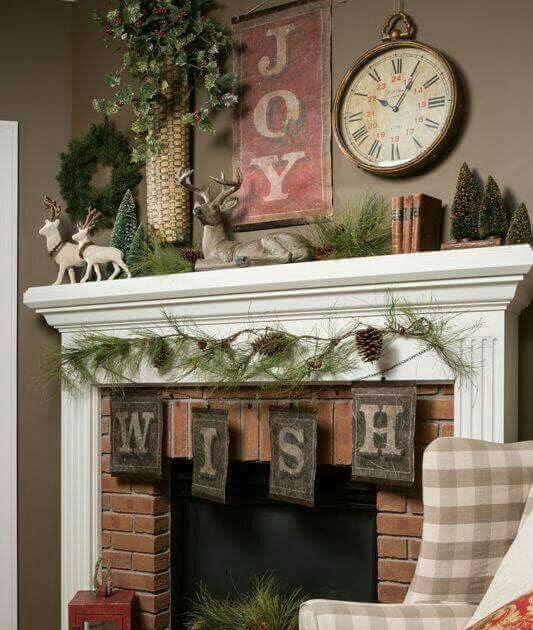 Rustic Woodland Christmas Mantel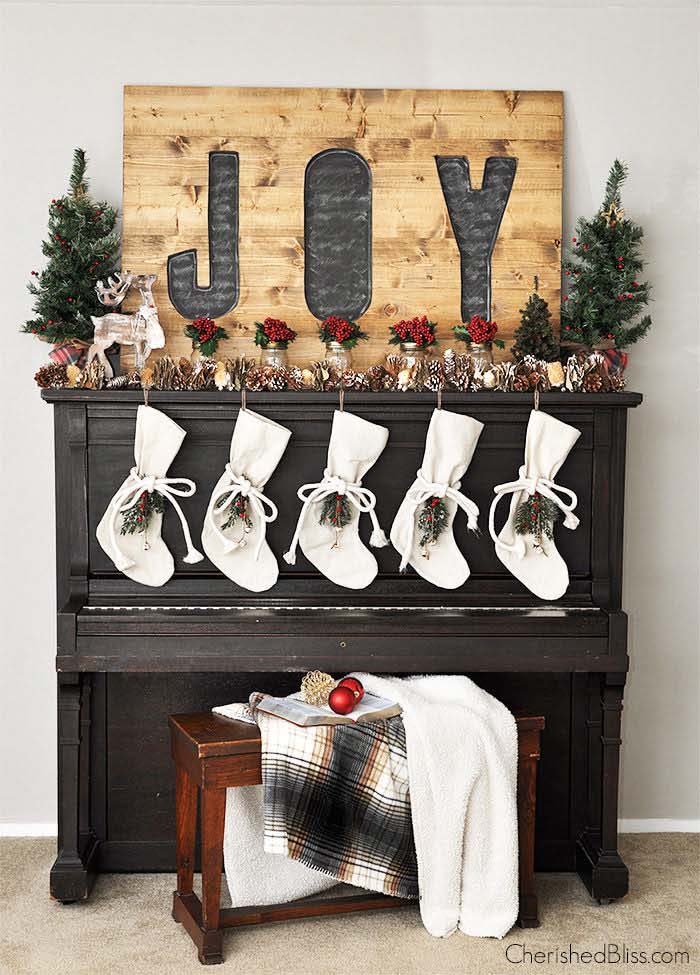 via Cherished Bliss
Snowy Woodland Christmas Mantel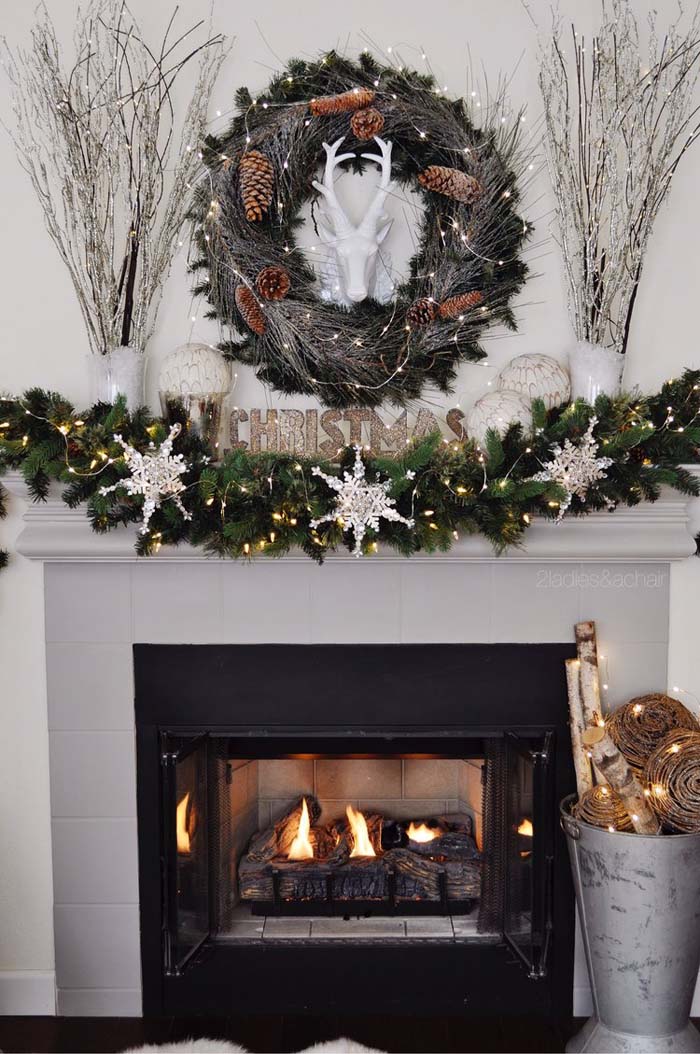 Vintage Christmas Mantel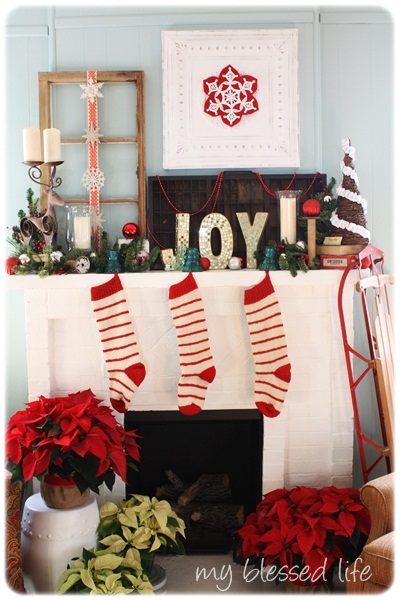 White Rustic Christmas Mantel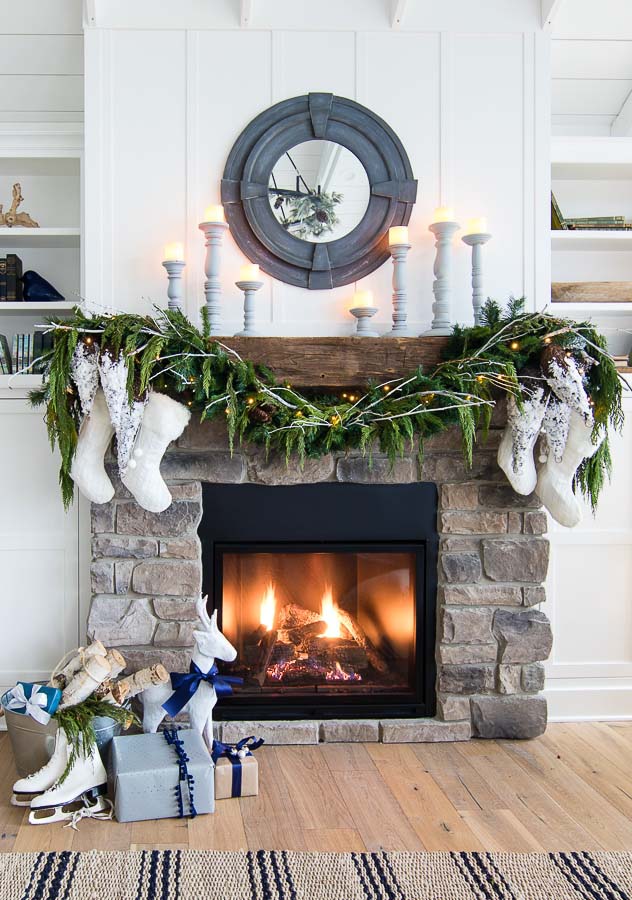 Rustic Christmas Crafts
An easy rustic Christmas craft that is even easy and fun for young children is to use pine cones and paint them green like a Christmas tree, dab the edges of the petals with white paint to look like snow, and glue small items like beads, bells, and berries to some of the petals.
Tie a ribbon or twine around the bottom if you want to set your mini tree on a table or mantle, or tie twine or ribbon to the top so the mini tree can be hung.
Make mini trees from pine cones in varying sizes to create a beautiful Christmas scene. These are a terrific activity to do with young children that you will cherish for years to come.
DIY Burlap Christmas Stockings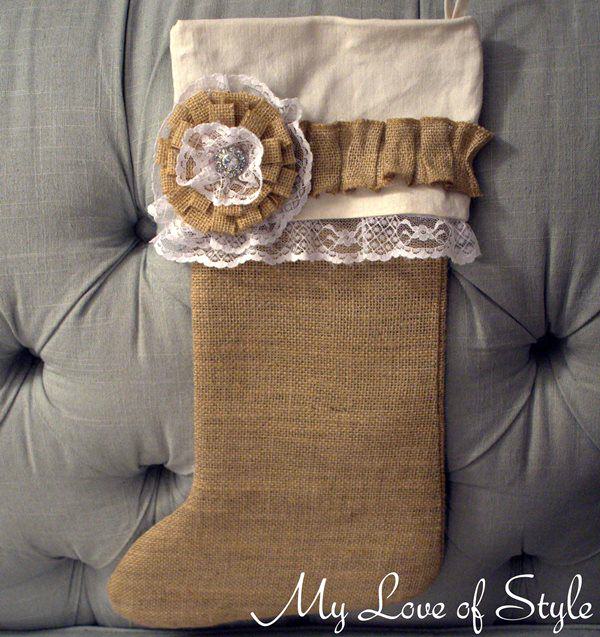 via My Love Of Style
DIY No Sew Burlap Christmas Skirt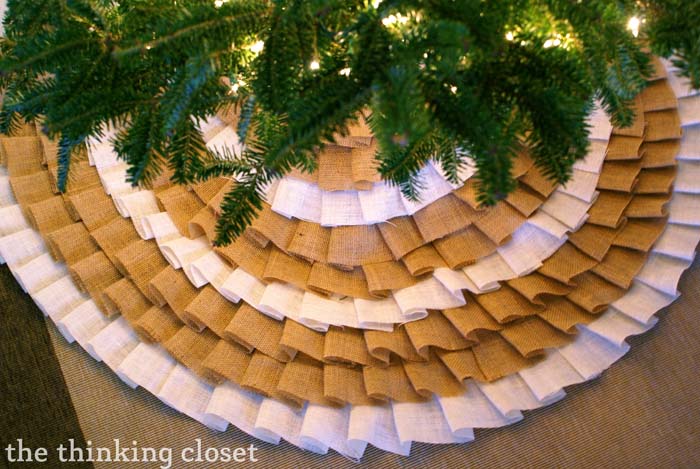 via Thinking Closet
Lighted Burlap Garland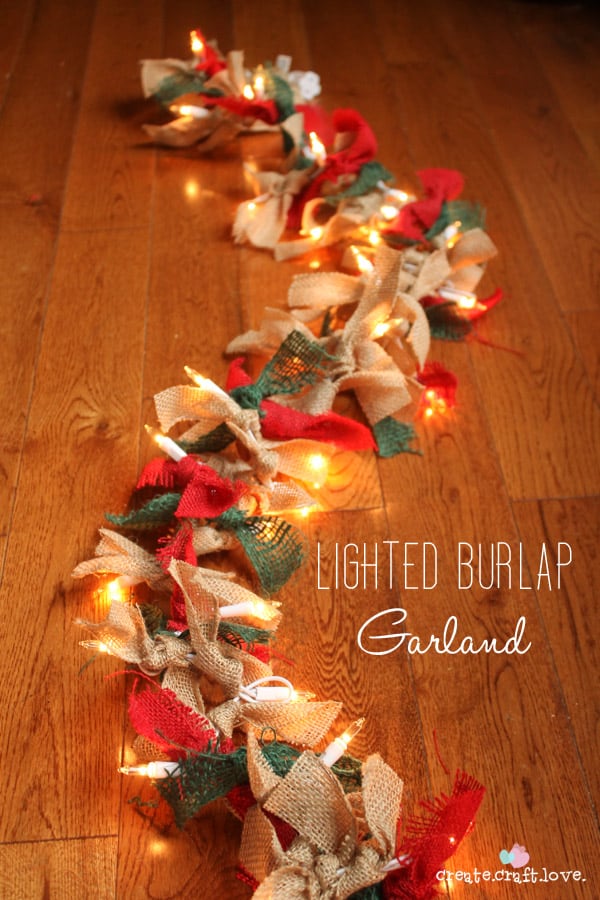 Log Snowmen Decorations For Christmas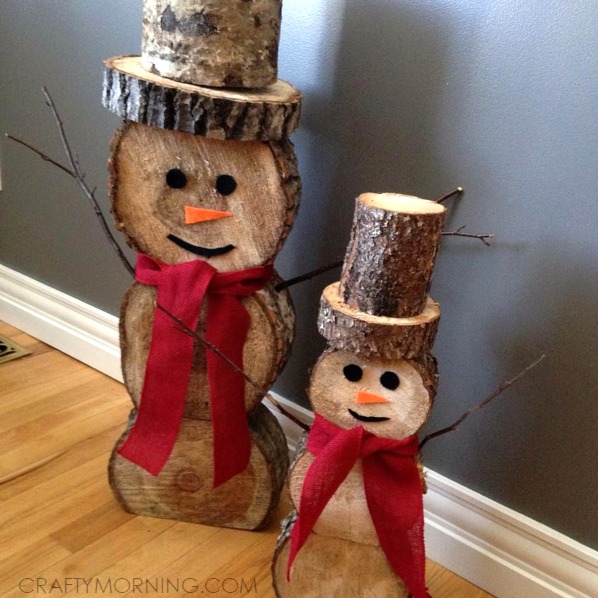 via Crafty Morning
Deer Head String Art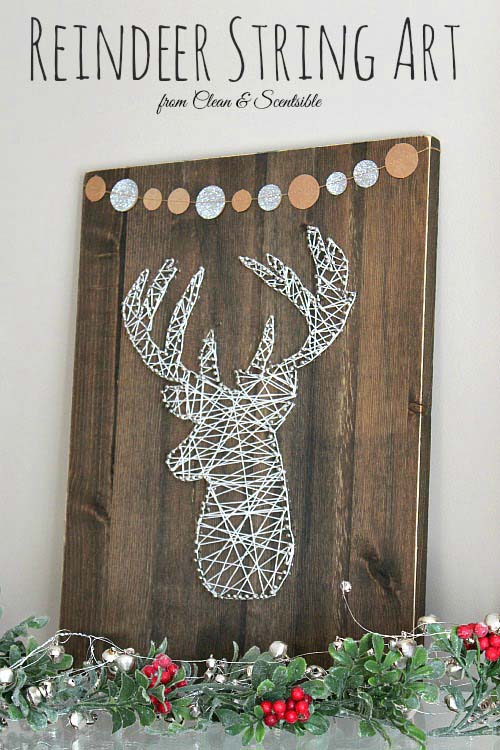 Rustic Stick Candle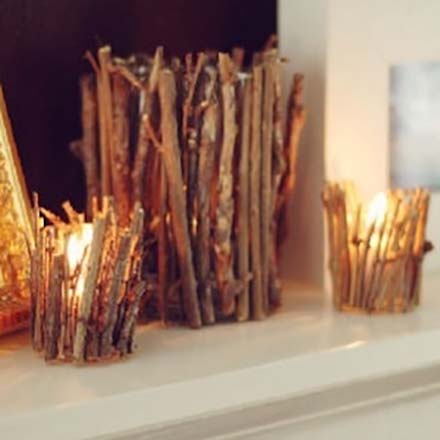 Snowy Mason Jar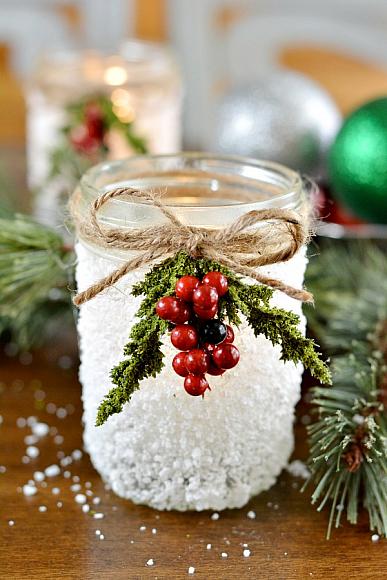 via Deco Art
Snowy Pinecone Candle Jars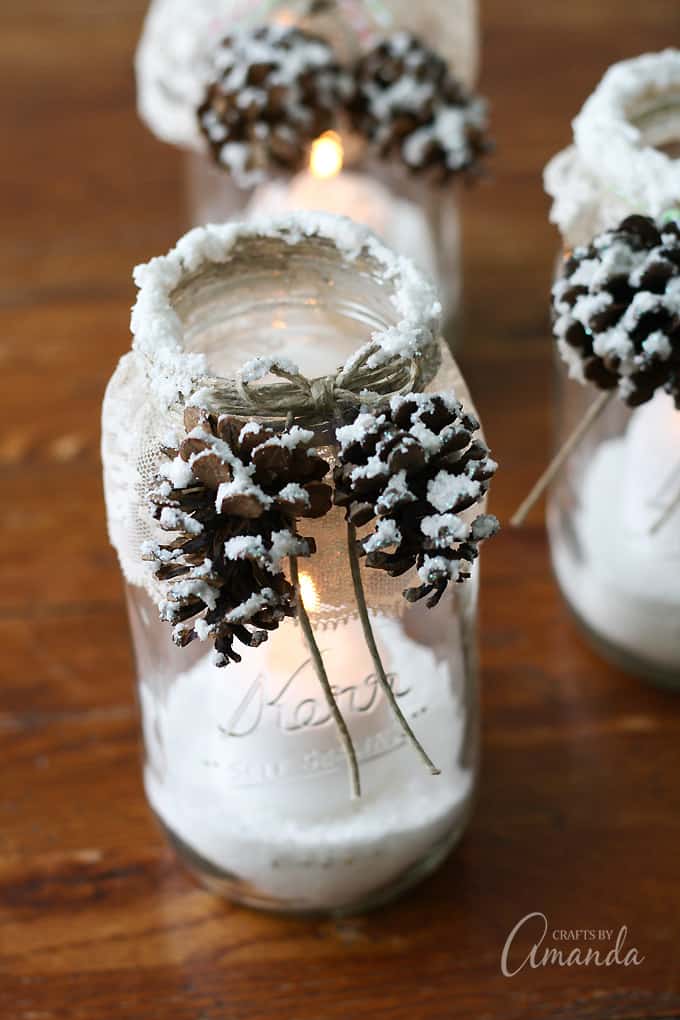 via Crafts By Amanda
Wood Blocks Snowmen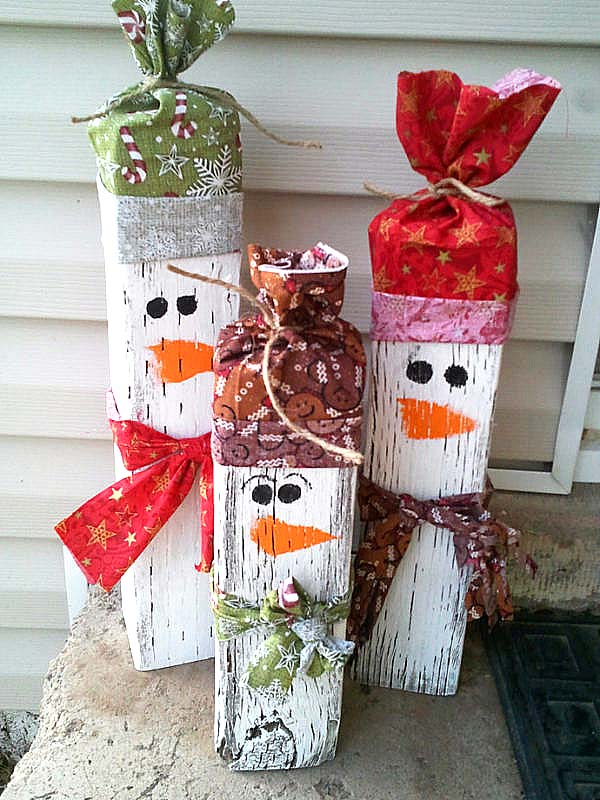 Rustic Christmas Wall Art & Signs
Rustic Christmas wall art and signs are easy to make.
Painting Christmas sayings (Joy to the world, Ho Ho Ho, Santa stop here!) on rustic weathered boards and placing them on your porch, propping them in a corner or hanging them on the wall makes for beautiful rustic decorations.
Tie some twine or a ribbon around the board for an added touch.
DIY Winter Woodland Sign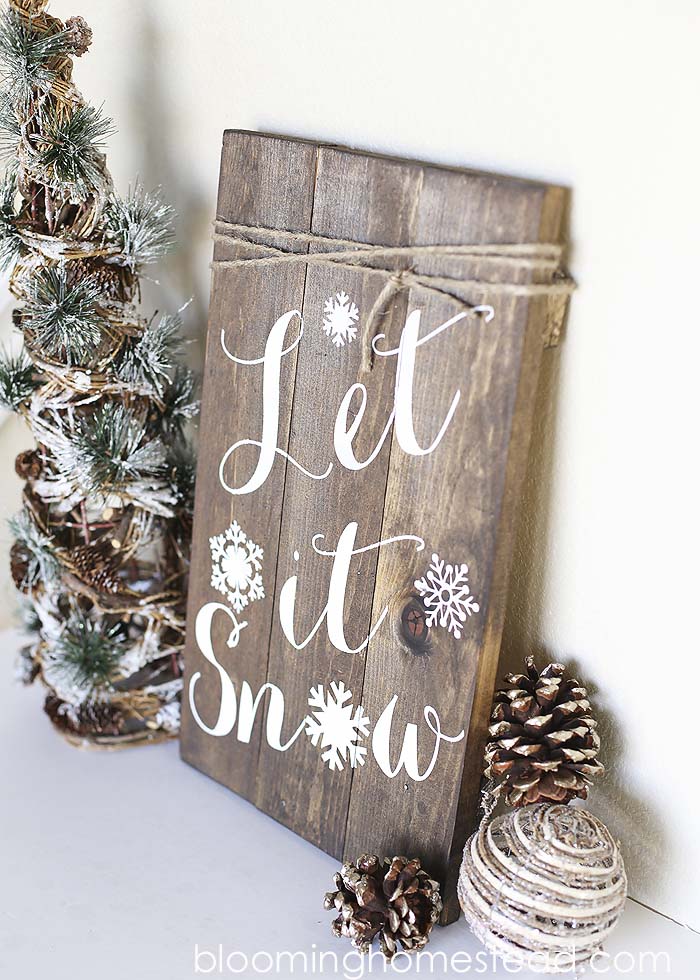 Joy Holiday Sign Christmas Wall Art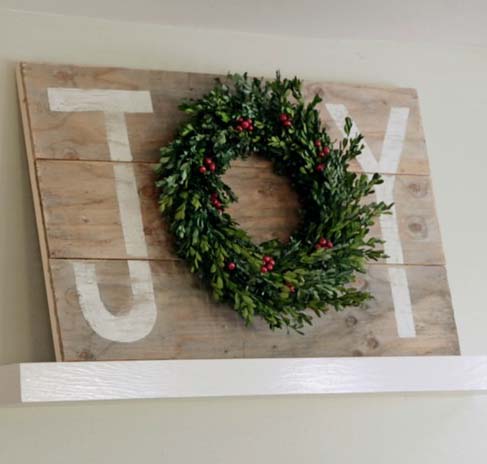 via Ana White
Joy Rustic Christmas Sign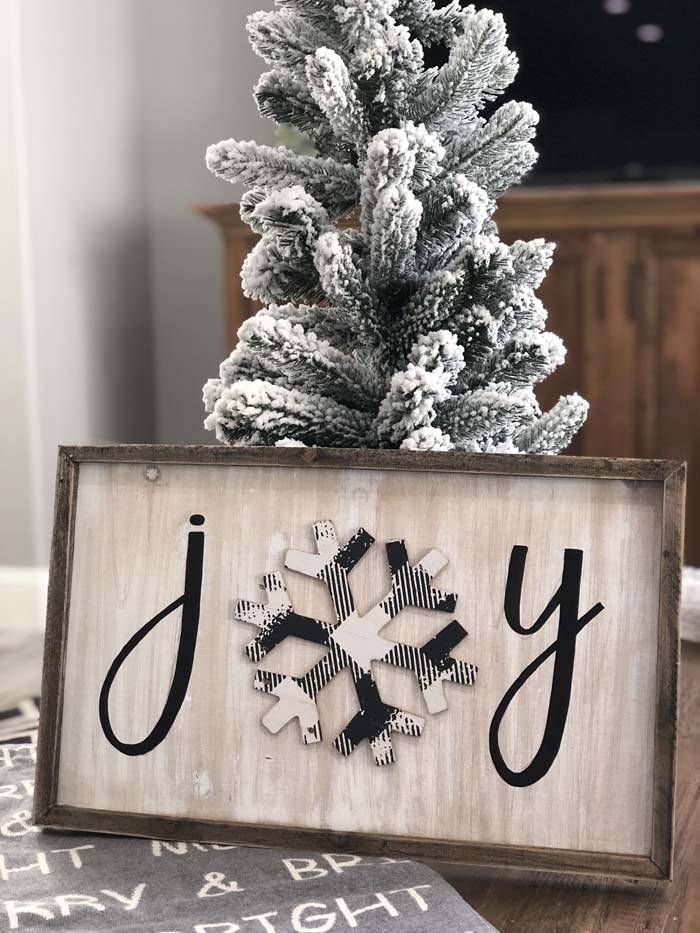 Check price: Here
DIY Rustic Light-Up Christmas Sign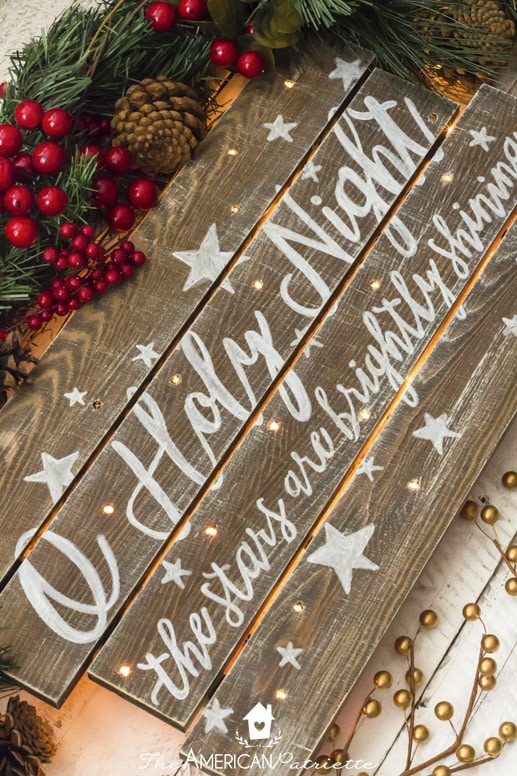 Red Rustic Christmas Star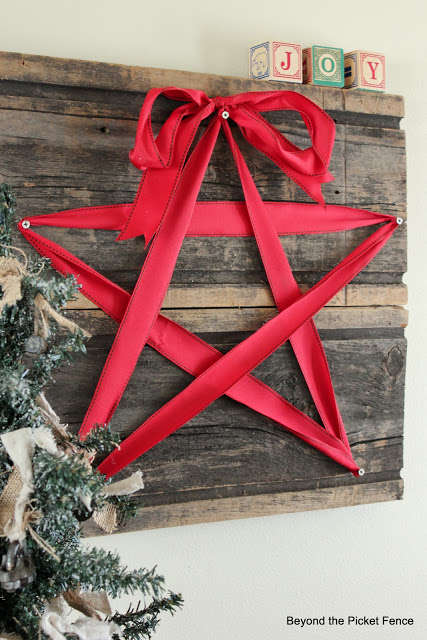 Pinecone Centerpiece
White Chalk Paint Rustic Christmas Sign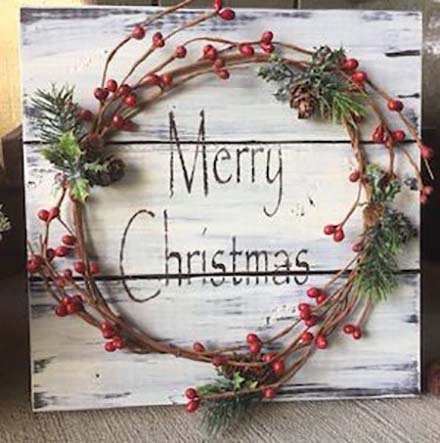 Rustic Christmas décor is easy to make using things you can find in your own yard, is inexpensive to decorate with no matter how much decorating you do and can easily be discarded and made again the next year if you don't have a lot of room to store your Christmas decorations year-round.