Every year around Christmas I feel pressed for time and trying not to break the family budget? Is that familiar to you?
Well, there are many things you can't avoid spending upon (such as presents for the kids), however, you can easily find some DIY craft ideas for inexpensive festive decoration that will turn your home into a magical place.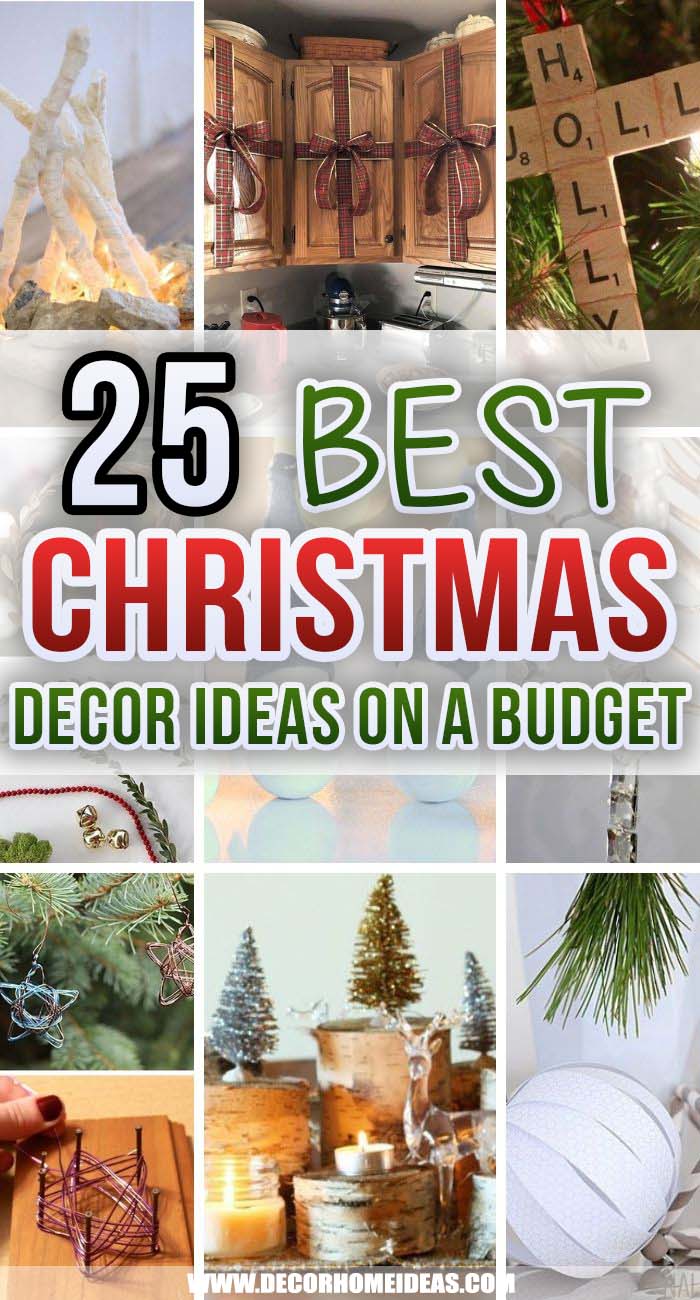 Still, don't believe me? Let me help you skip all the expensive store-bought decorations with the help of these 25 easy Christmas decorating ideas on a budget.  😉 
1. Transform Your Tree with Hand Painted Snowman Ornaments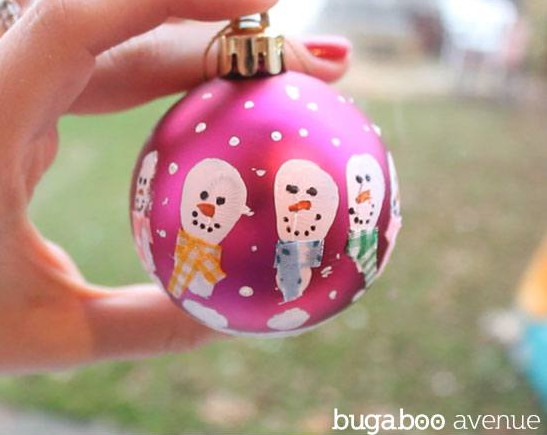 I'll start with these beautiful handprinted festive tree ornaments – one of the best from all the decorating a Christmas tree ideas on a budget!
All you need is a bunch of old one-colored shimmering tree balls, some acrylic paints, and a brush. Easy and budget-friendly!  😉
DIY Project Details: BugabooAvenue
2. Create an Elegant Fireless Pit with String Lights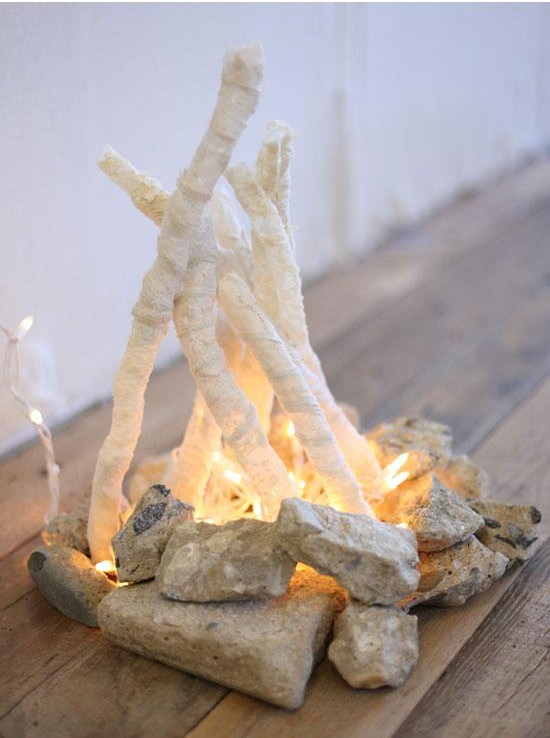 Here is something that will surely give your home an additional warmth and coziness.
This DIY frameless fire pit is made of dry tree branches wrapped in aluminum foil and some Christmas string lights. It's a time-saving, eye-catching, and most importantly – low-priced project.
DIY Project Details: blog.freepeople.com
3. Add Festive Cheer to Your Home with a DIY Elf Family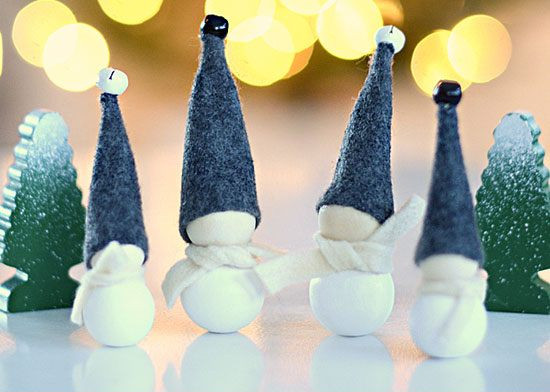 Speaking of great Christmas ideas on a budget, this adorable elf family displayed on the mantel will surely turn into the centerpiece of the living room space.
All you need for each of these cheap and kid-friendly DIY elves is craft paint, jingle bell, one felt triangle, two wood beads (one larger for the body and one smaller for the head).
DIY Project Details: nalleshouse.com
4. Make a Christmas Tree Centerpiece with Toilet Rolls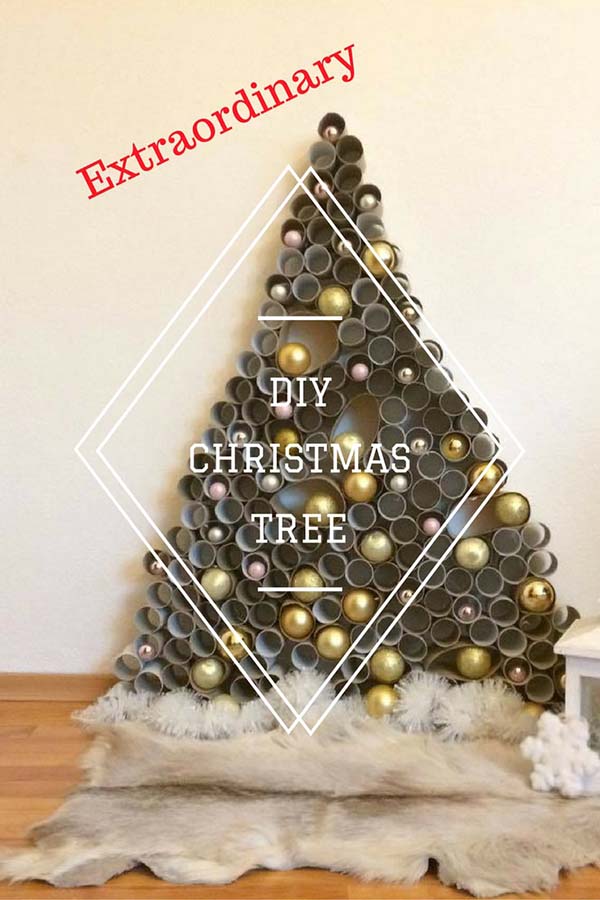 This DIY Homemade Christmas tree made of simple toilet paper rolls is something that everyone should include in their list of 'Christmas on a budget' ideas!  😉
Thanks to the shimmering ornaments it doesn't look cheap and boring.
DIY Project Details: Christmas Tree
5.  Add Nature Elements to Clear Ball Ornaments
Pressed by the time? Can you believe that this project will take less than 5 minutes? All you need to do is adding some greens to a crystal ornament and arranging with tweezers if necessary.
It's not just budget-friendly but also time-saving!
DIY Project Details: thecraftedlife.com
6. Upcycle Bottle Caps into Lovely Reindeer Head Ornaments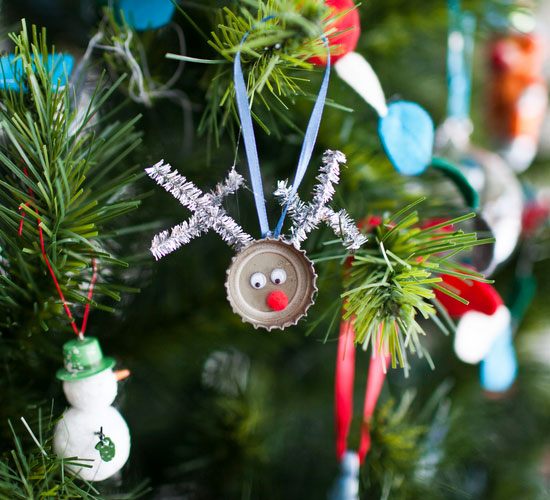 The bottle caps can be used in many interesting DIY projects… such as this one here!  😉
These cute reindeer bottle cap ornaments will make everyone smile. Why do you need to spend tons of money on a couple of store-bought ornaments then?
DIY Project Details: makegreat.wordpress.com
7. Get Creative with Paper Ball Ornaments Crafts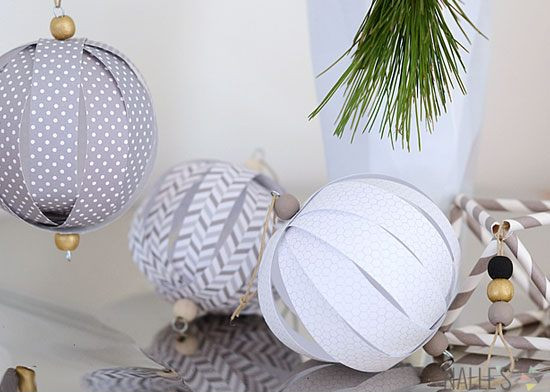 These cute handmade paper ball ornaments are made from strips of scrapbook paper that are formed into spheres.
I love the fact they are one of those Christmas decoration ideas on a budget that can be easily adapted to any style of festive decor depending on the paper you choose.
DIY Project Details: nalleshouse.com
8. Give Ball Ornaments a Glimmering Look with Thumbtacks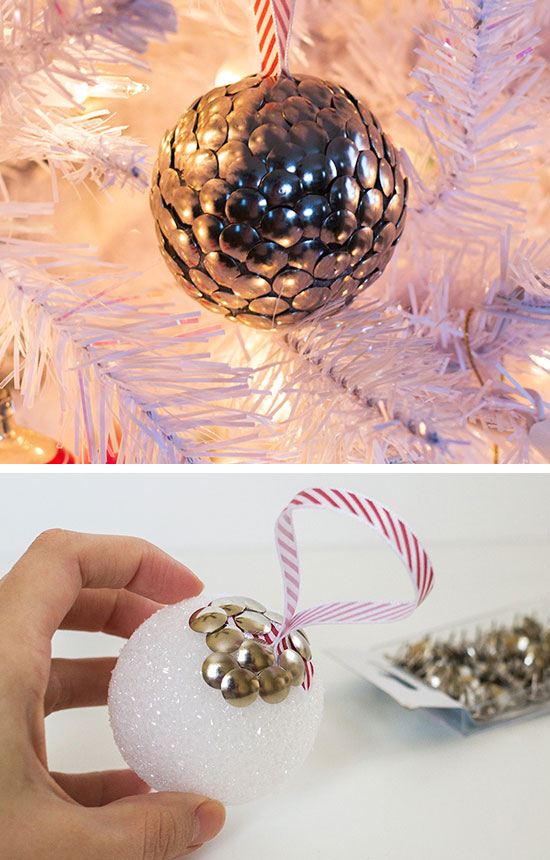 These DIY thumbtack festive ornaments are so easy to make and also inexpensive.
They will definitely bring an additional glitz to your Christmas decoration. Plus, they will catch the eye of all your guests.  😉
DIY Project Details: sarahhearts.com
9. Create a Magical Christmas with DIY Underwater Forest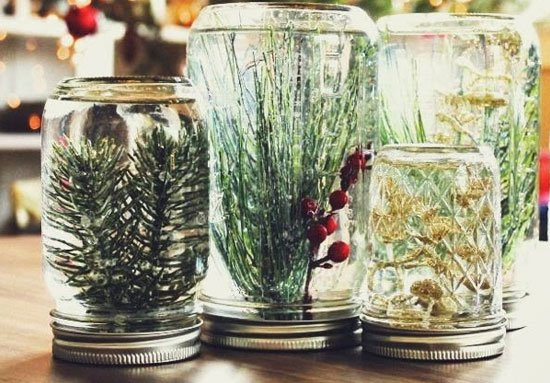 I found this beautiful project, called DIY Underwater Forest, in the Make + Haus blog.
All you need to re-create it is a couple of mason jars, plastic/coated ornaments, or faux flowers and garland, primitive glitter or snow confetti, hot glue, liquid glycerin, and distilled water.
That's one of the coolest and most romantic Christmas gift ideas for the family on a budget.
DIY Project Details: make-haus.com
10. Get Ready for the Holidays with Faux Crystals and Lights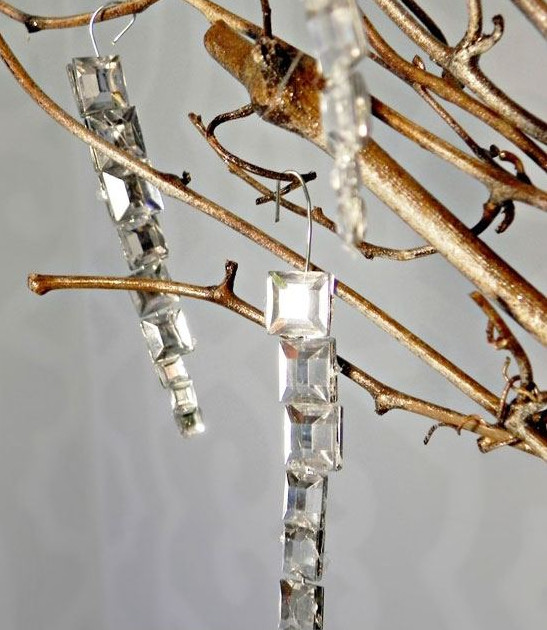 What do you think about the decorating a Christmas tree ideas on a budget with faux crystals?
You can simply hang them inside your festive tree to reflect the string lights? The result – magical!
DIY Project Details: madincrafts.com
11. Upcycle Wooden Pallet Slats into a Rustic Christmas Tree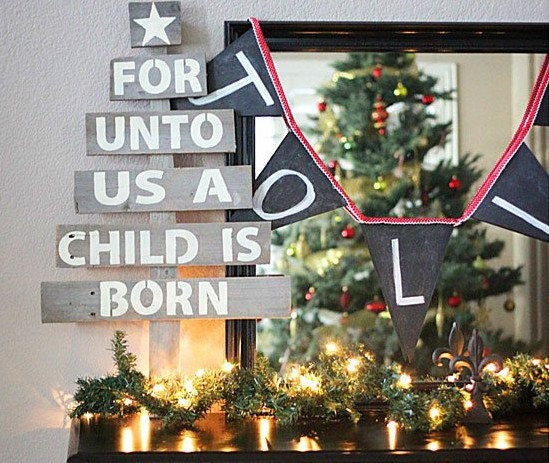 Do you like the unsophisticated rustic 'Christmas on a budget' ideas? If so, then this upcycled pallet festive tree is right for you!
It's easy to make, makes a charming addition to any Christmas decor and saves you lots of money.
DIY Project Details: thepinningmama.com
12. Upgrade Home Decor with Eco-Friendly Amaryllis Ornaments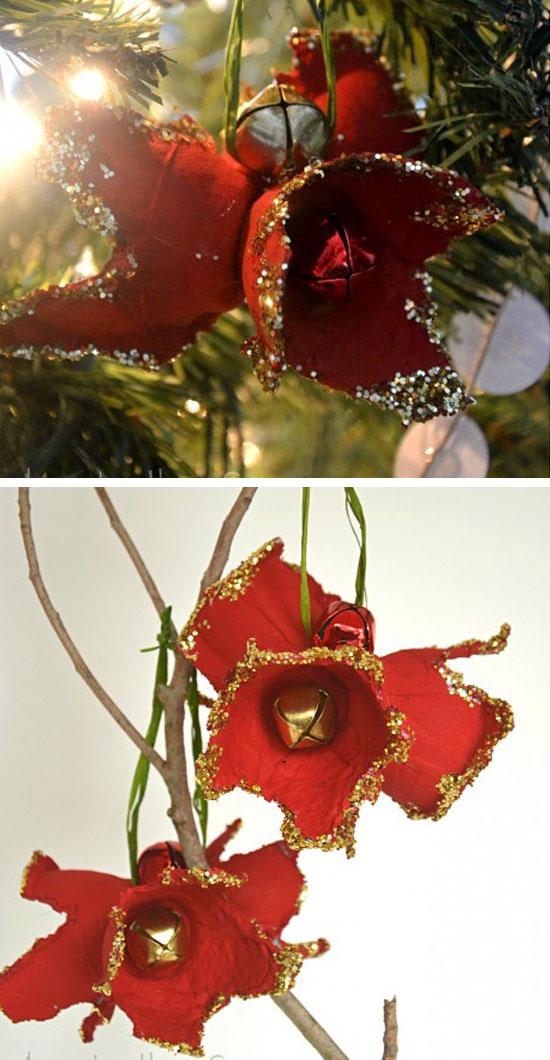 These appealing DIY amaryllis ornaments made of egg cartons are eye-catching, recycled, budget-friendly and have the right amount of bling.
Speaking of great Christmas ideas on a budget, what else could you ask for?  😎
DIY Project Details: whatsurhomestory.com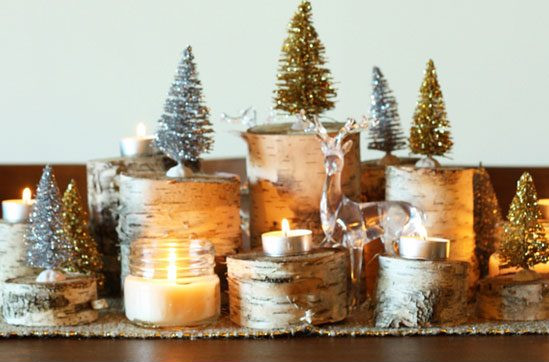 This glamorous DIY Christmas centerpiece combines everything I'm looking for – rustic vibe, glitz, crystal elements, and lots of candles.
Plus the difference in the height of the birch stumps gives an additional texture to this setting.
It is one of my top 3 favorite Christmas decoration ideas on a budget!  😉
DIY Project Details: thesweetescape.ca
14. Show Your Creativity with DIY Wire Star Ornaments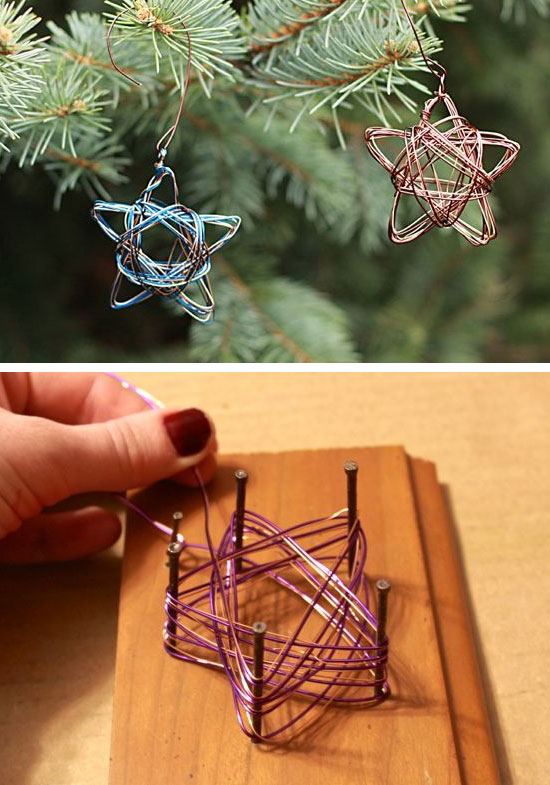 Following my collection of 'Christmas decorating on a budget' ideas, these wire stars might not be exactly the easiest DIY project to make but if you find the right amount of free time and enthusiasm, you will end up with some appealing ornaments.
DIY Project Details: alyssaandcarla.com
15. Add Sparkle to Your Home with Iced Branches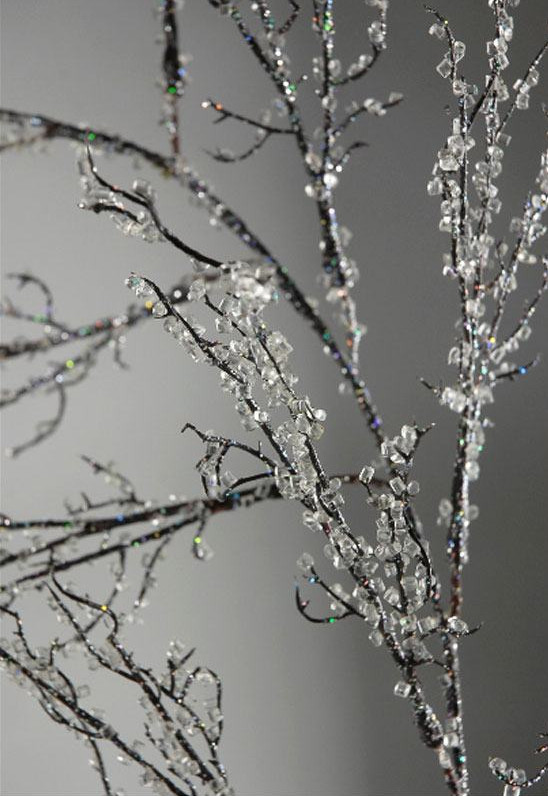 Who said you can't find some Christmas decorating ideas on a budget which are offering the right amount of glitz to your home.
These budget-friendly iced branches, for instance, are so whimsical that they will hold your guests' attention.
DIY Project Details: makethemwonderblog.blogspot.com
16. Small Leaf Wreath with a Shiny Jingle Bell Accent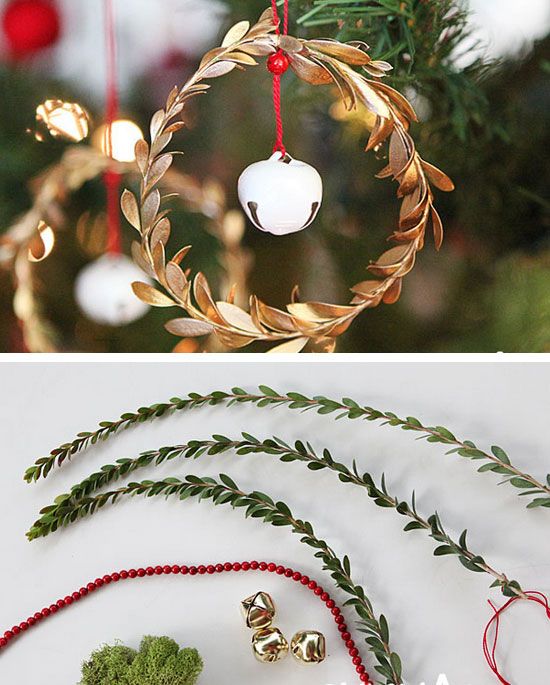 If someone comes and gives me a jingle bell and asks me to come up with an ornament, this is what I would make.
It is so simple and yet so attractive. Moreover, it combines the most Christmas-y colors.
DIY Project Details: ahomefordesign.com
17. Make a Rustic Twigs Star Garland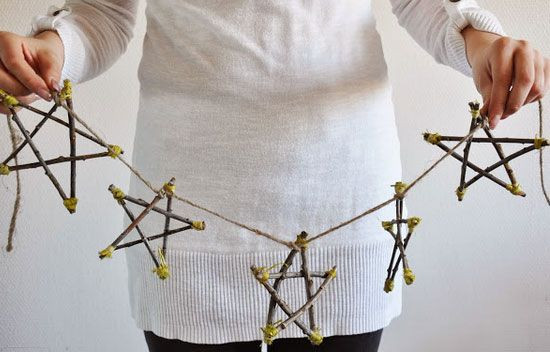 I love these DIY organic, unpretentious hanging starts. They bring a strong rustic vibe to every home.
All you need for this budget-friendly project is some tree branches, hot glue, pliers, straw yarn and scissors (and let's not forget the creativity!)
DIY Project Details: spalvotasdryzuotas.blogspot.bg
18. Elevate Holiday Decor with Tiny Origami Santa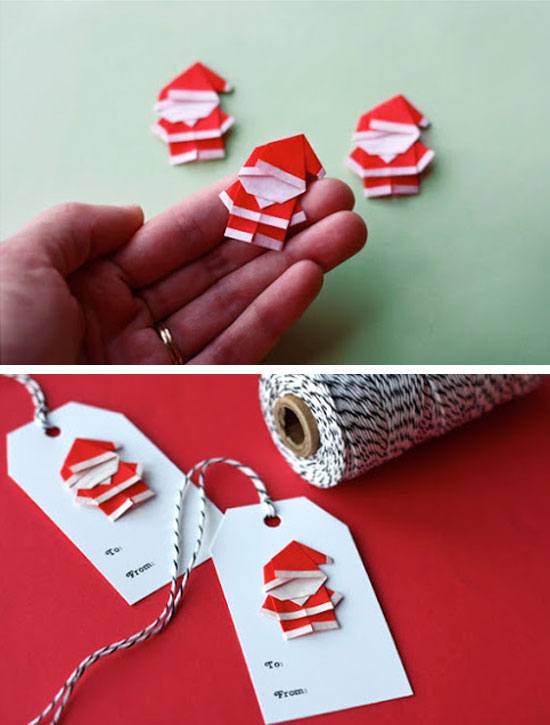 If you like the delicate type of Christmas decorations, this tiny origami Santas (each of them folded from two 1 1/2 inch squares of red paper) could be a cute addition to your Christmas cards and gift tags.
Trust me, they would make everyone smile!
DIY Project Details: howaboutorange.blogspot.com
19. Craft Sparkly Metallic Paper Ball Ornaments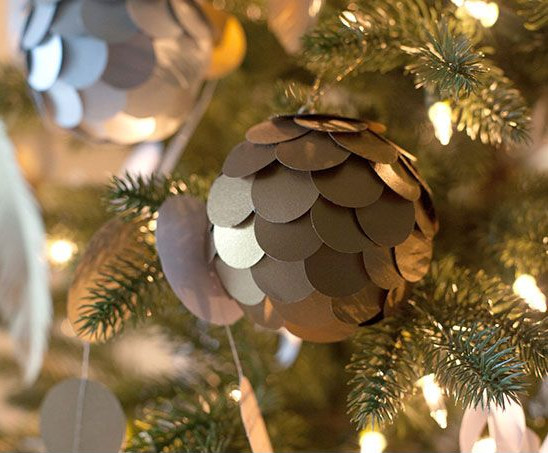 Haven't picked up any Christmas on budget ideas yet?
Don't worry! As shimmering and complicated as these budget-friendly DIY metallic balls may look, I promise you that they are very easy to make.
DIY Project Details: liagriffith.com
20. Personalize Your Christmas Tree with Scrabble Tiles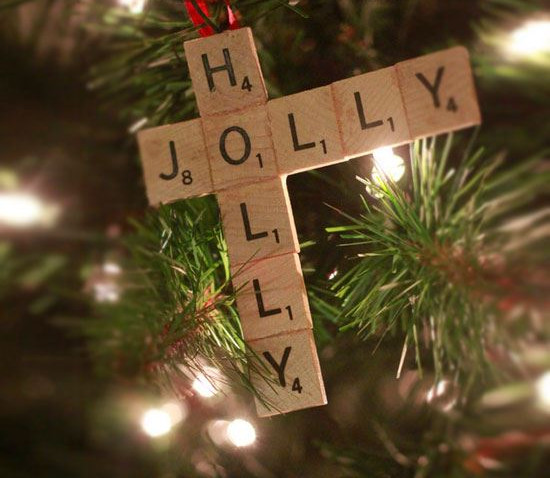 These cute and fun ornamentations, made of scrabble tiles, is a quick-and-easy gift you can pull off in less than an hour.
It's also an inexpensive festive decor for your Christmas tree that can be easily personalized.
DIY Project Details: oopseydaisyblog.com
21. Brighten Your Tree with Glimmering Sequin Ornaments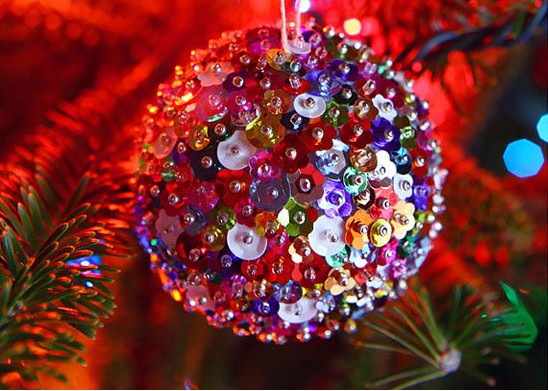 While these DIY sparkling Christmas tree ornaments are quite time-consuming to make, they are such pretty holiday decor.
Moreover, they surely fall into the category of Christmas decorating ideas on a budget.  😉
DIY Project Details: caughtonawhim.com
22. Create Snowy Romantic Mason Jar Luminaries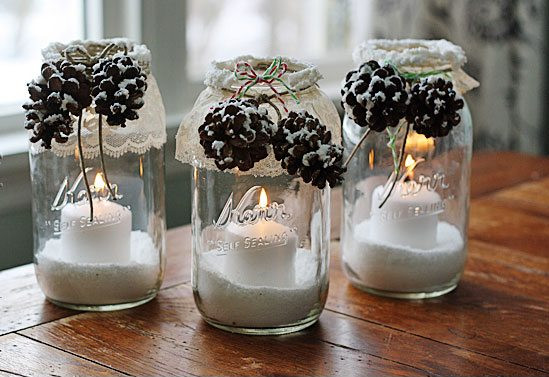 These romantic snowy luminaries made of Mason Jars, snow texture paint, and some pinecones collected from the nearest forest, will bring an additional warmth to your holiday home.
The dried orange or lemon slices would be a good alternative to the pinecones.  😉
DIY Project Details: craftsbyamanda.com
23. Unleash Your Creativity with Paper Board Pinecones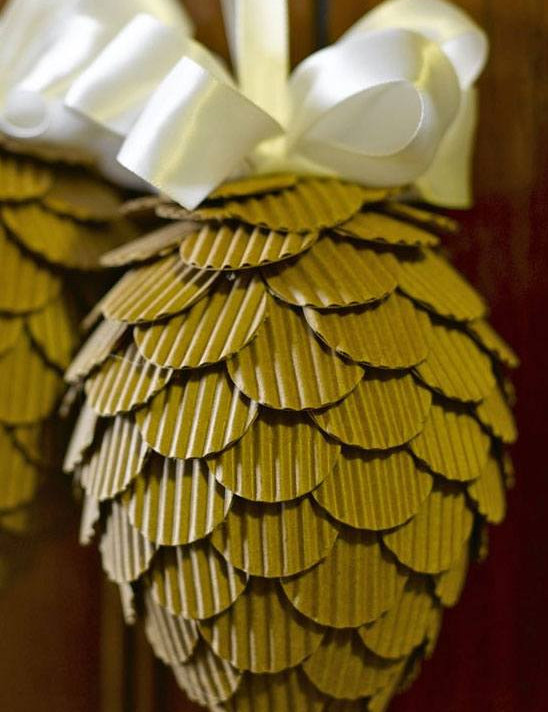 I want to wrap my collection of 'Christmas on a budget' ideas with these handmade budget-friendly pinecones.
They will be ideal not just as a Christmas tree decor but to be displayed in the hallway as well.
DIY Project Details: craftsncoffee.com
24. Restyle Your Christmas Decor with a Family Memories Wreath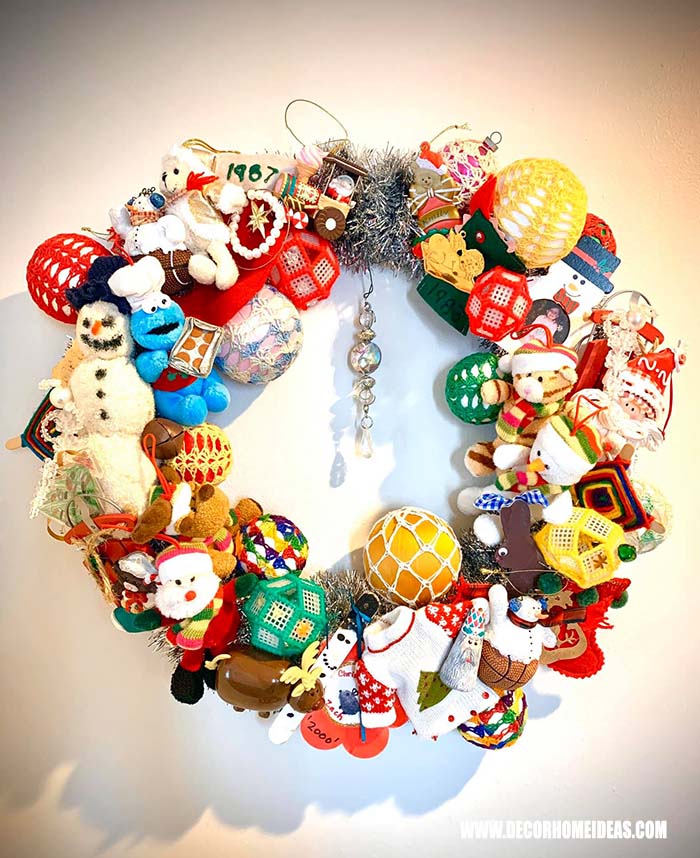 We all have ornaments made by our kids or gifted to us in the past years that we don't like to throw away but still keep in our Christmas box.
So this is a cute idea – put them on a Family Memories Christmas Wreath. While it could turn quite messy it's also a great conversation starter.
25. Upgrade Kitchen Cupboards with Buffalo Plaid Bows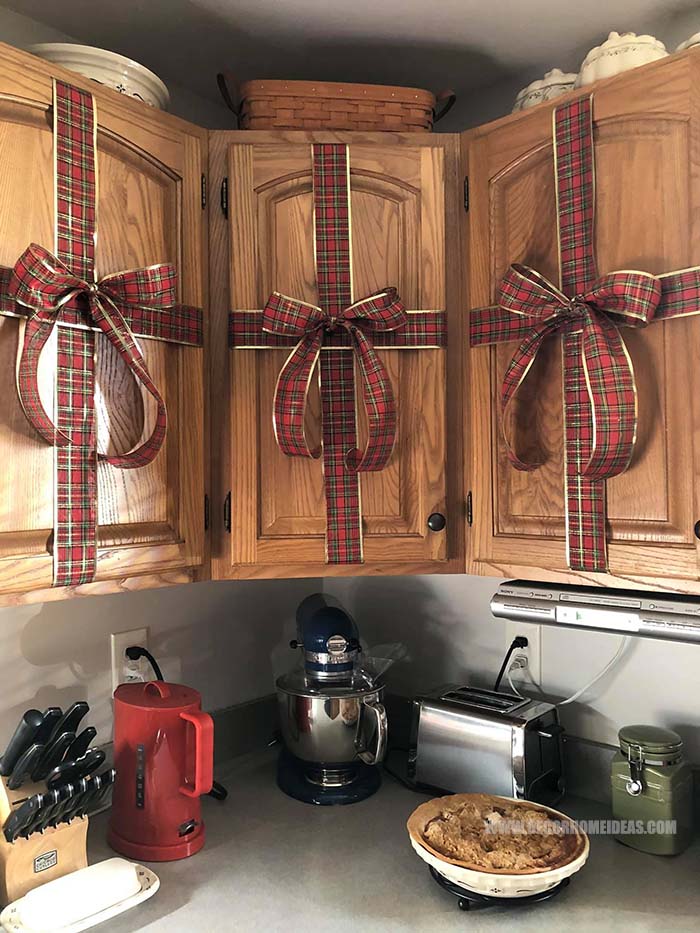 @danielle_lewis
Using a tartan plaid or buffalo plaid ribbon could make your kitchen cupboards ready for the holidays. It's a cute and easy idea for quick decoration.
26. Decorate Rustic Wood Blocks with Plaid Bows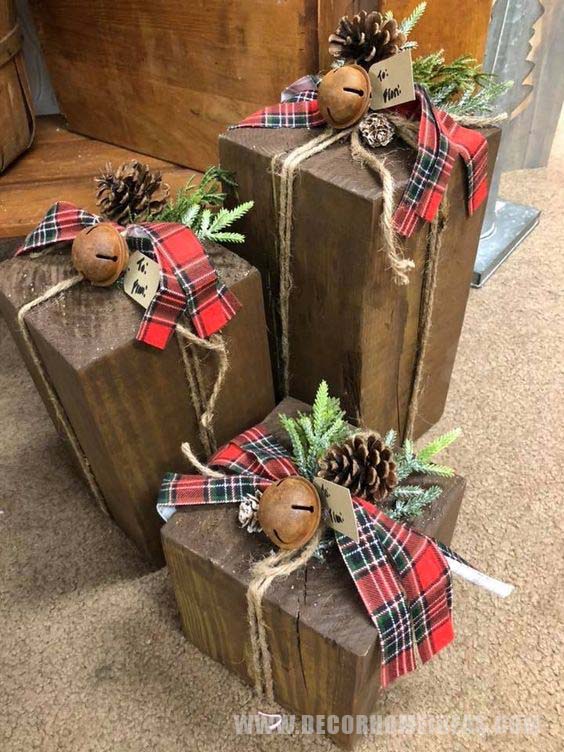 @Gillian Foster
So, these are my 25 Christmas decoration ideas in a tight budget I was dying to show you. Hope you found what you were looking for! 😉
You can give a bit of innovation to any idea and make it look astonishing and unique. Cheers!