If you're longing to get your hands back in the soil after a long winter, planters are the perfect solution.
Containers provide a safe alternative to in-ground planting, particularly when you live in a colder climate — they're safe from the still-thawing ground, and you can move them easily to a spot with ample sunlight. Looking for inspiration?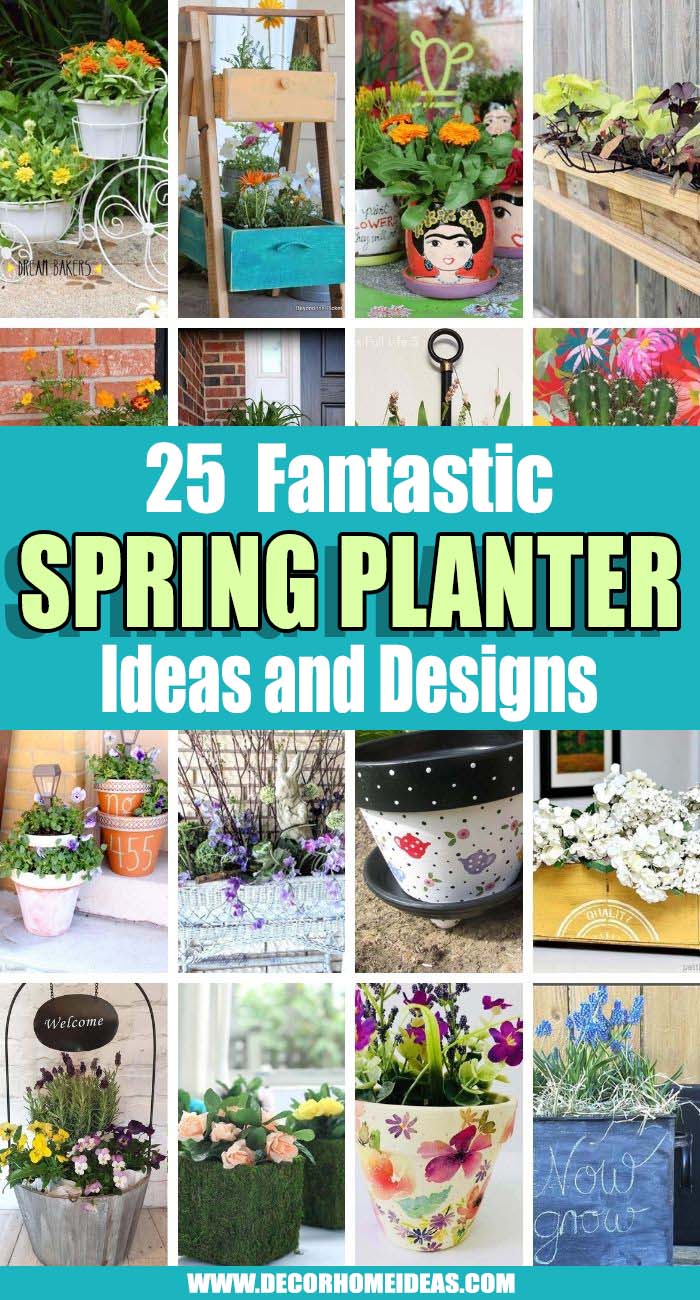 Check out these gorgeous spring planter ideas.
1. A Colorful Wicker Planter Wonderland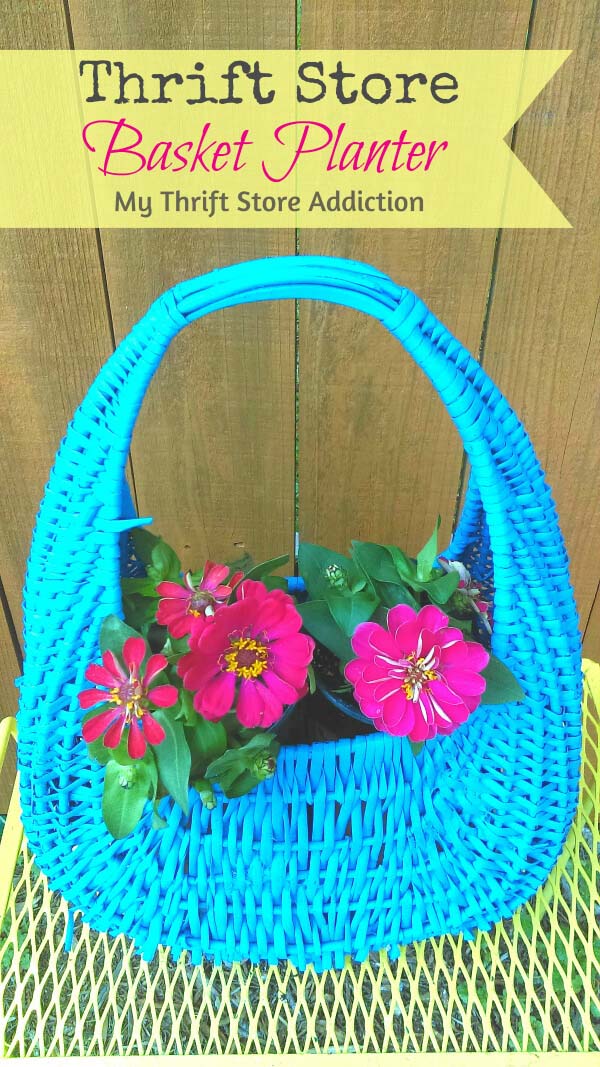 Combat dreary early-spring weather with this stunning wicker planter.
It's painted with a brilliant coat of paint, so your porch looks livelier and more cheerful before the new leaves start to appear. The best part?
You can make it yourself with a thrift-store basket and a can of spray paint.
2. Bold Beautiful Planters That Pop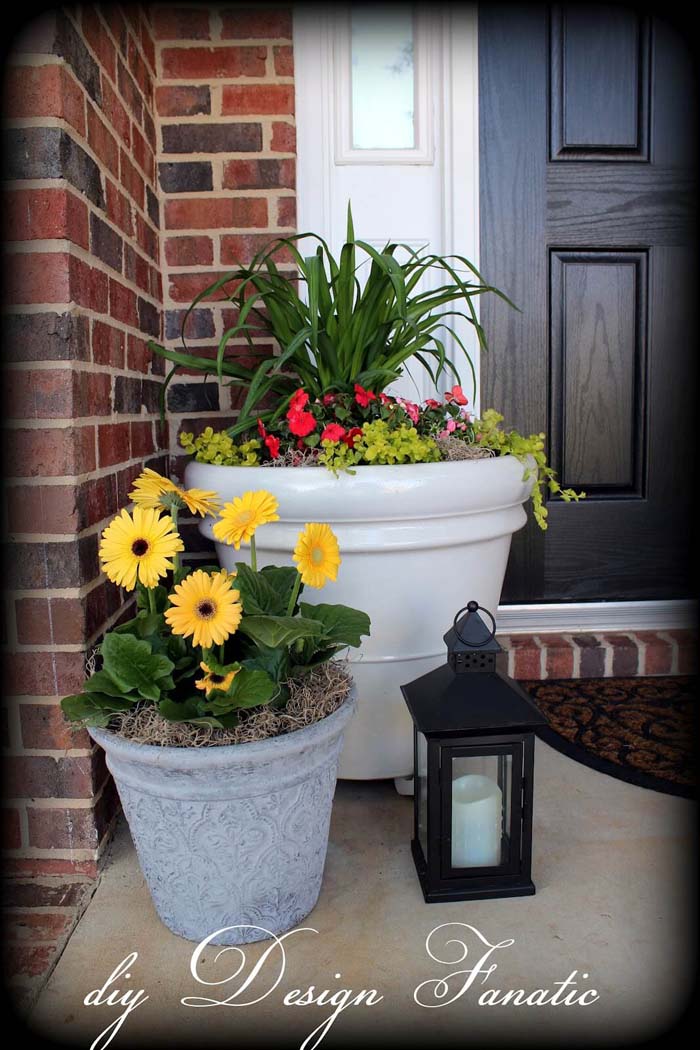 There's one thing that beautiful spring planters have in common: color.
If you want to bring new life to the front entry, try combining multiple plants and flowers in the same pot.
Use bigger pots for a vibrant, multi-level display.
3. Bring On The Green With Extra Moss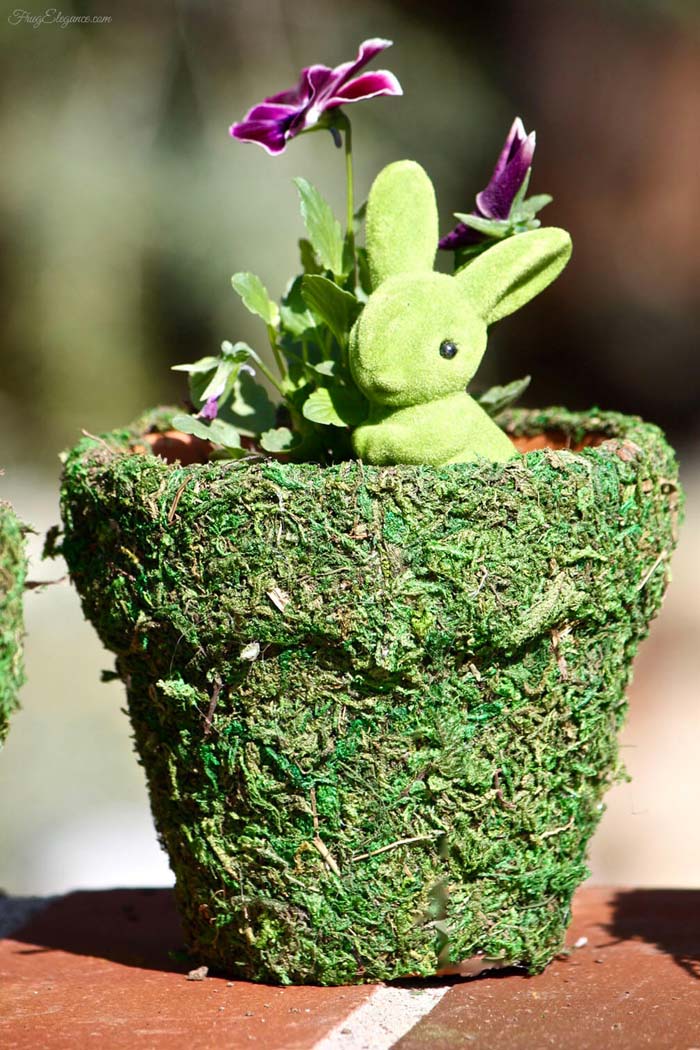 Are you craving color this spring?
Cover your old flower pots with faux moss. The result looks fresh and organic, as though it sprouted from the ground.
Plus, the green color complements any plants you choose.
via Frugelegance
4. Cheery Hand Painted Sunflower Planter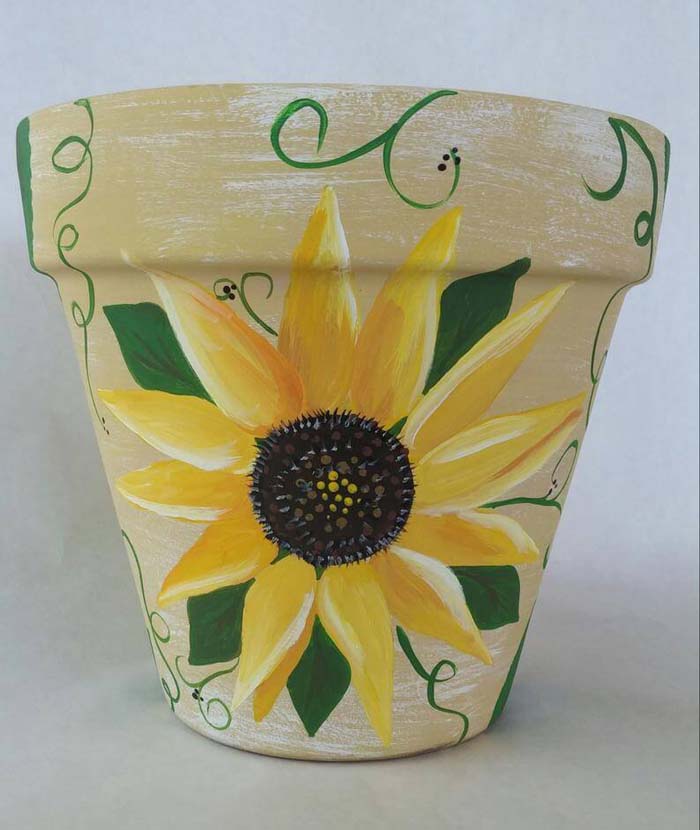 Exercise your creativity this winter by painting planters in anticipation of spring.
Hand-painted flowers and leaves refresh old pots, giving them a new look for the upcoming season.
Use any type of paint and coat your design with a clear sealant to prevent fading.
5. Classic Beauty With Traditional Flower Boxes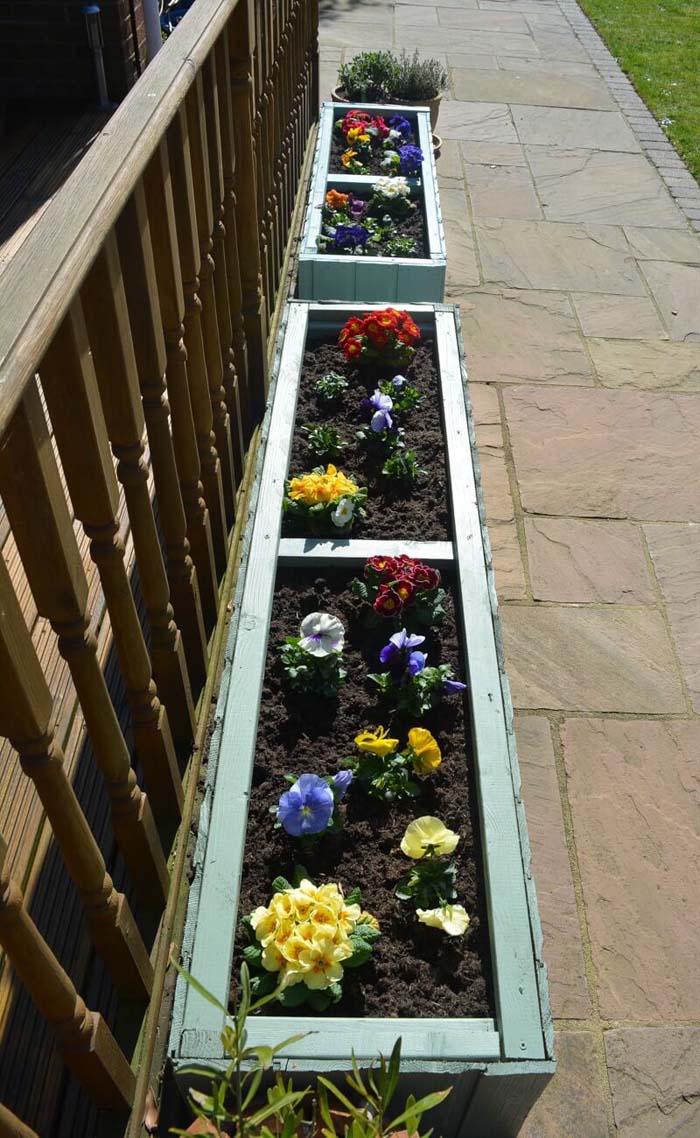 You can't go wrong with traditional flower boxes — they're a classic option that suits any type of home.
We love to use flower boxes when space is limited; here, they line a walkway, adding a pop of color without getting in the way of visitors.
6. Classy Silk Daisy Centerpiece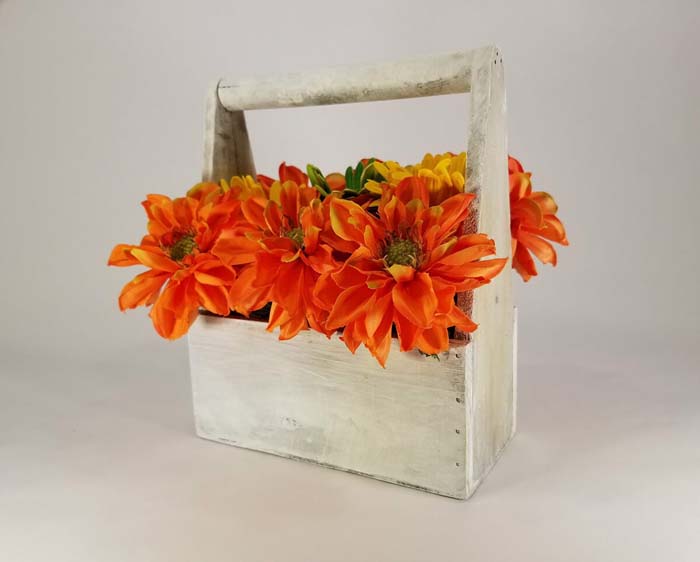 Enjoy the beauty of spring planting without the work by using a planter filled with faux flowers.
The bright colors look lovely inside the house or on the front porch.
Best of all, these flowers don't require any maintenance.
7. Decoupaged Watercolor Floral Flower Pot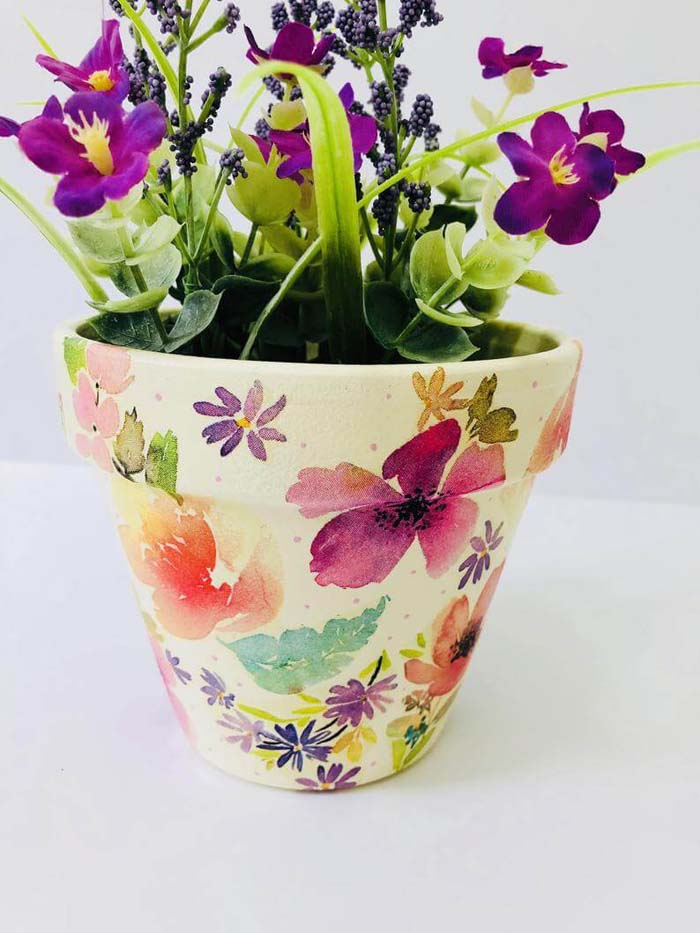 Your friends will never guess that you made this flower pot — it looks like it comes from an expensive home-goods store.
It's surprisingly easy to make; all you need to do is cut out flowers from watercolor-print paper and apply them to the pot with decoupage glue.
8. Elegant Hand-Painted Dogwood Floral Flower Pot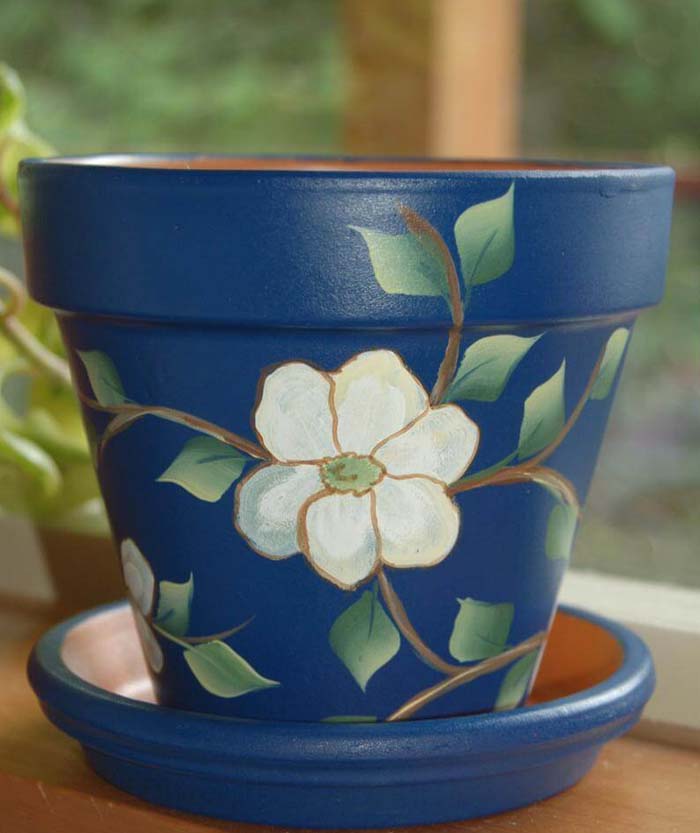 Are you a capable artist?
Put your skills to work by painting an inexpensive clay planter.
Add flowers, greenery, or any design that strikes your fancy. Use the pot for flowers or greenery.
9. Eye-Catching Stoneware Wall Planters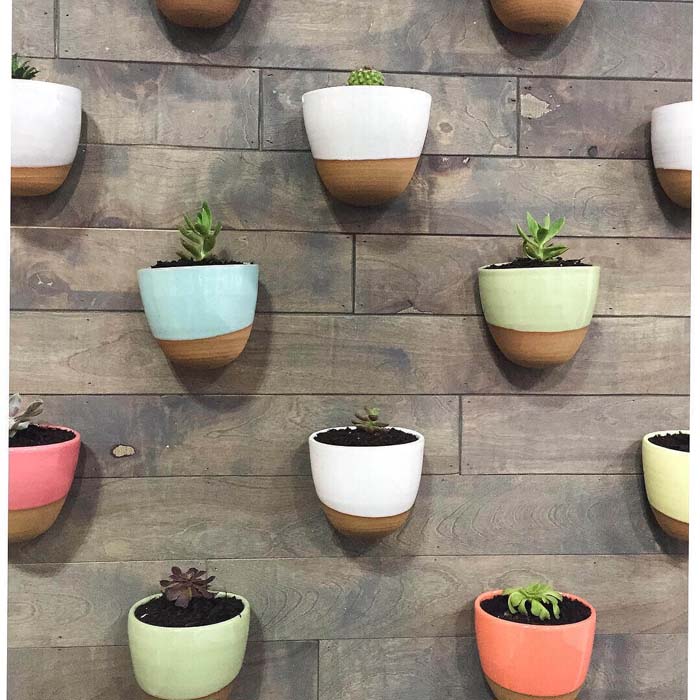 Turn a simple wall into an art installation with the help of inexpensive stone planters and paint.
Here, multicolored pots feature matching paint-dipped accents for a unified, earthy look.
For a more minimalist vibe, use pots in a single color.
10. From Flour Tin to Flower Tin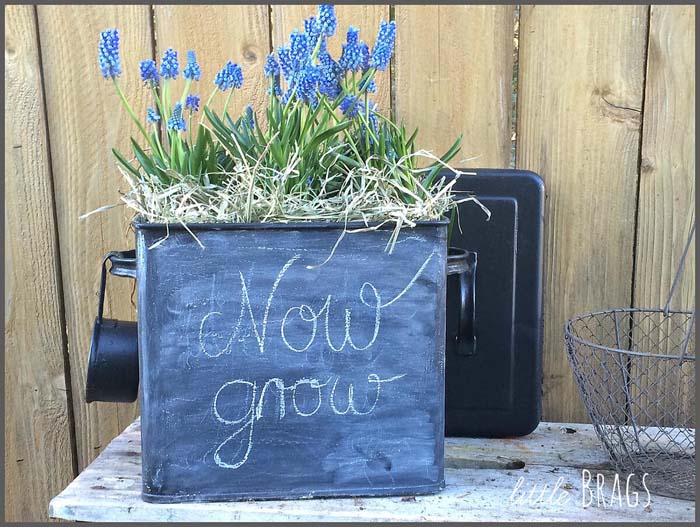 Have you ever seen old flour tins at antique stores?
The next time you do, pick one up and cover it with a coat of chalkboard paint to create a custom planter.
Write a message on the front to welcome the spring.
via Little Brags
11. Gorgeous and Functional Multi-Level Planters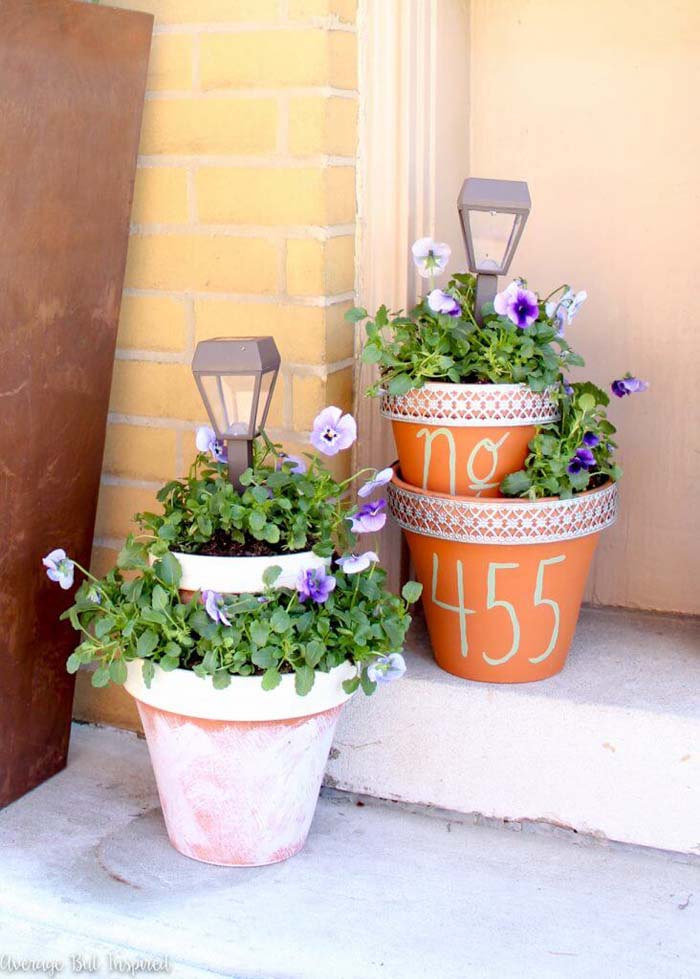 Brighten your front entry with these clever multi-level planters.
They're a breeze to make; all you need to do is nestle a smaller pot in the soil of a larger pot and add plants.
Paint the pots or leave them plain.
via Average Inspired
12. Gray-Washed Wooden Barrel Welcome Sign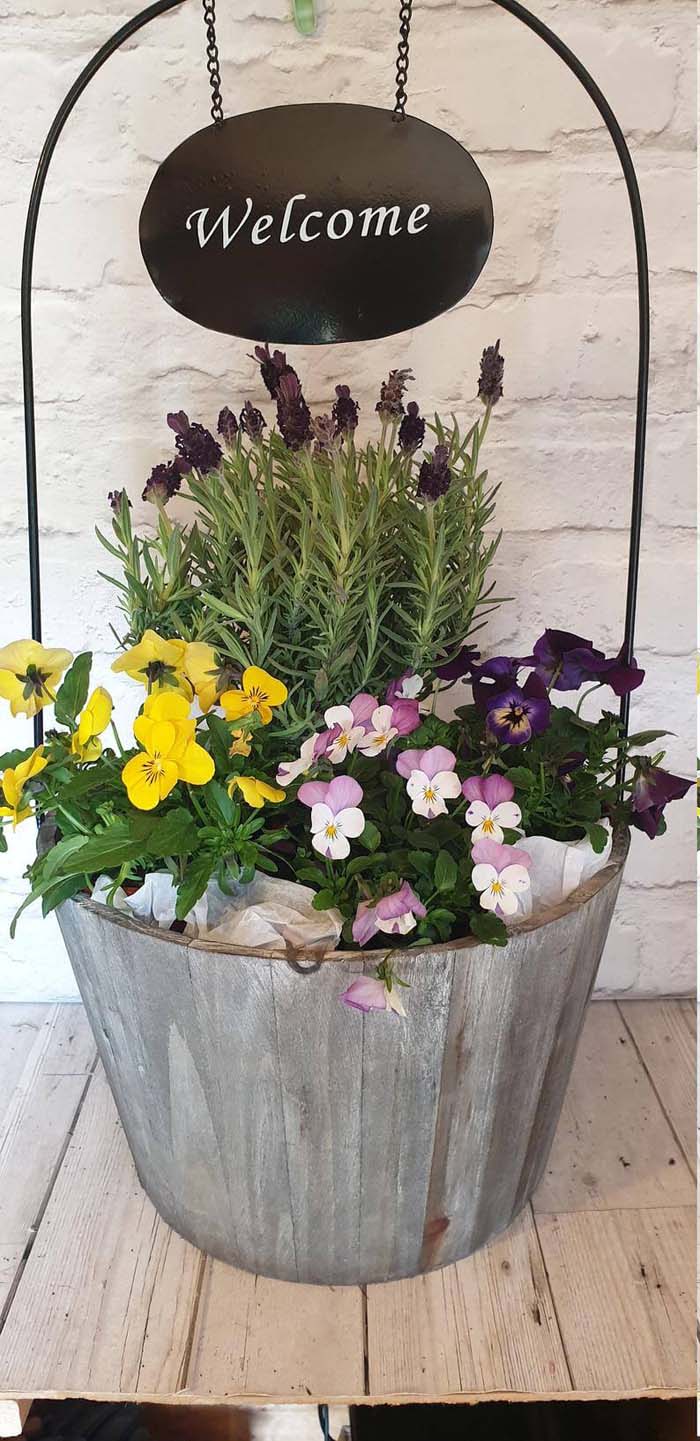 Reflect the open, inviting style of your household by combining a large planter with a welcome sign.
A wooden barrel makes a stunning planter, and the "handle" acts as a support for a simple metal sign.
13. Natural Inspiration With Moss Covered Planters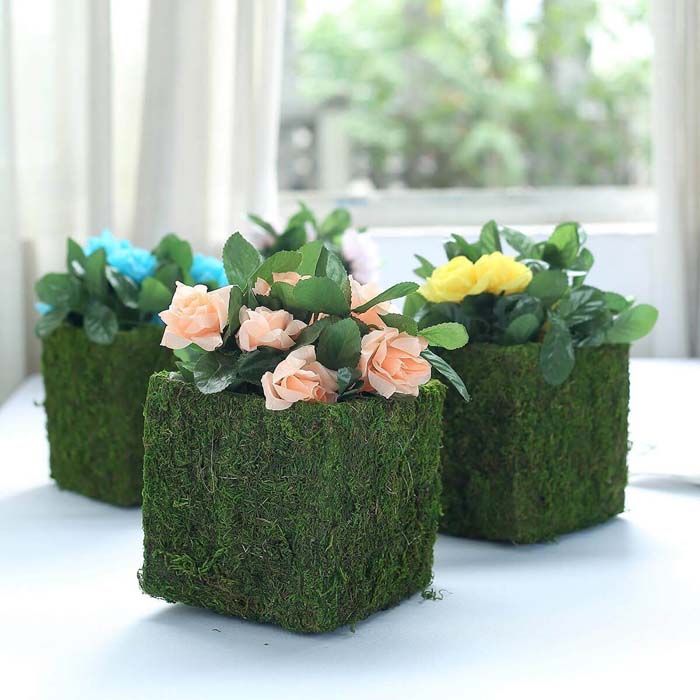 Put a modern spin on a classic potted plant by choosing square planters.
Cover them in a layer of artificial moss to soften the edges and add extra color to an indoor or outdoor space.
via E Favormart
14. Oldschool Distressed Wood Crate Planters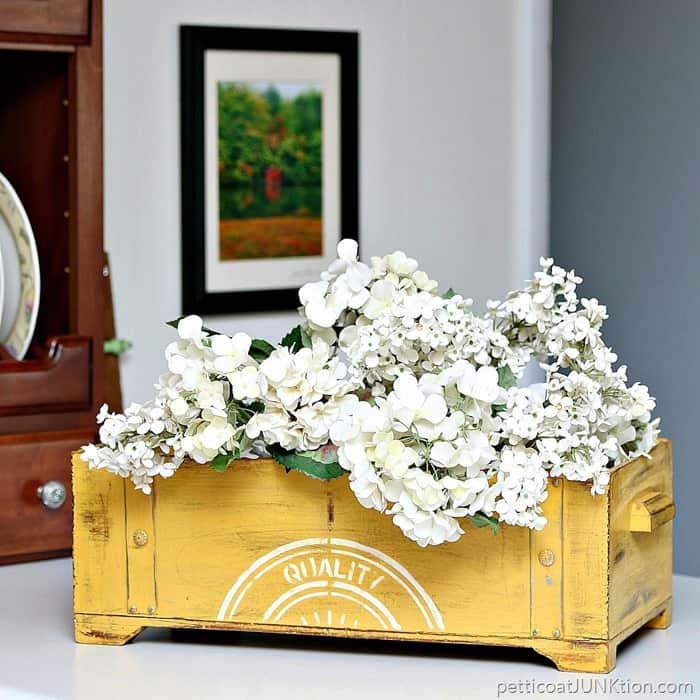 Bring out the vintage details in your house by turning an old-school wooden grate into a planter.
The trick is to leave the original printing on the wood; it adds an antique charm that enhances the beauty of your flowers.
15. Rustic Wooden Planter Boxes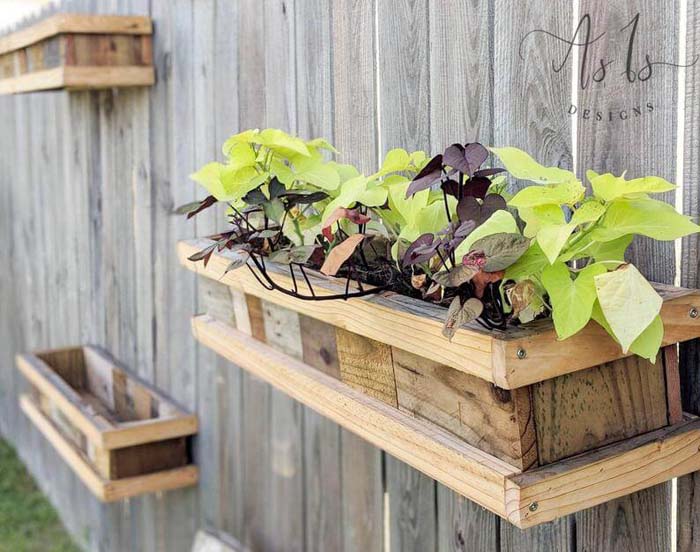 Do you have time to spend in the wood shop?
Turn scrap wood into these gorgeous wooden planters.
The varying colors add rustic charm, and the boxes are tough enough to mount on a fence or a wall.
16. Shabby Chic Upcycled Boot Planter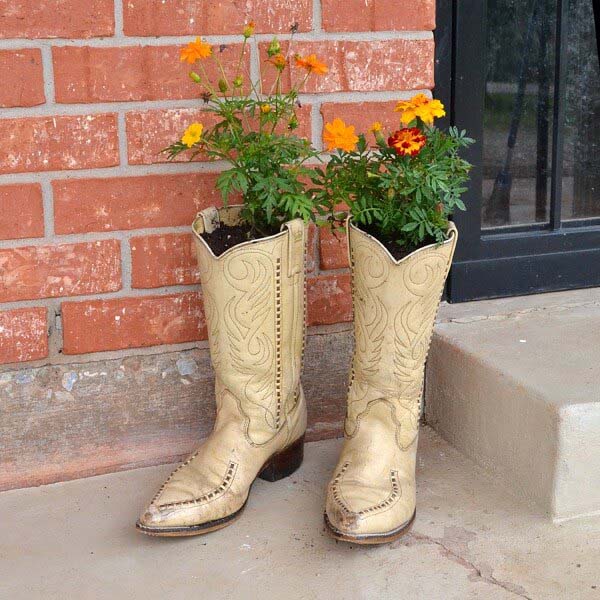 If you love the unexpected decor, these boot planters are the perfect spring project.
They use real cowboy boots; the leather helps create ideal planting conditions.
If you don't have old boots, stop by the thrift store for an affordable pair.
17. Sparkling Glass Mosaic Flower Pots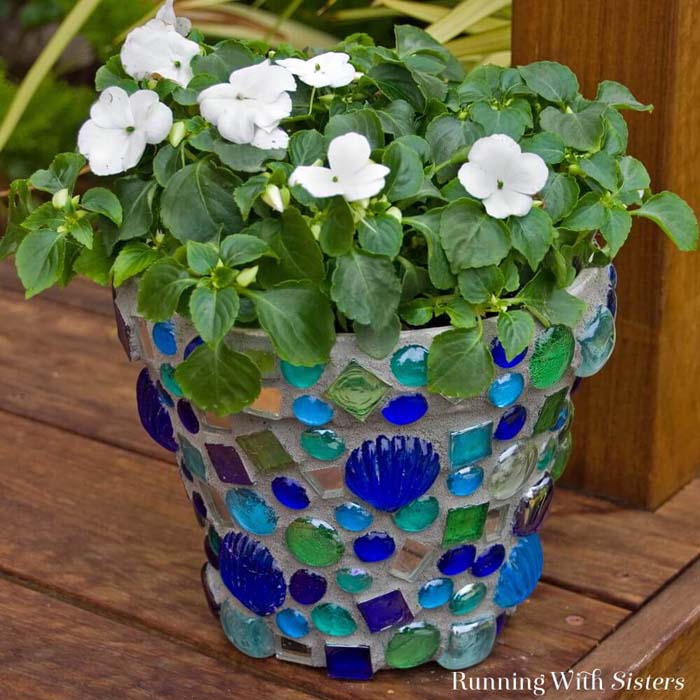 Add extra spring color to your porch with glass mosaic tiles.
When you apply them to a planter, they reflect sunlight and create rainbow sparkles in your outdoor space.
We love that the pot looks lovely with or without blooming flowers.
18. Sweet Teapot Flower Pot Planter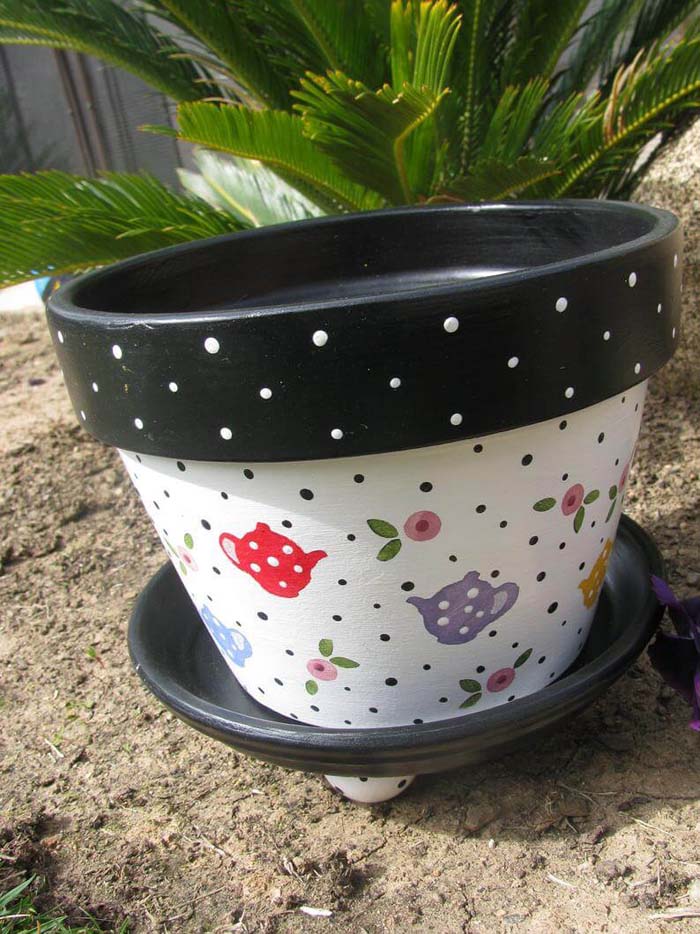 If you live in a country-inspired home, bring some cottage charm to the spring planting season with a teapot-themed flower pot.
Paint the pattern yourself using craft paint — add black and white trim for a contemporary twist.
19. Unique Vintage Painted Wicker Planters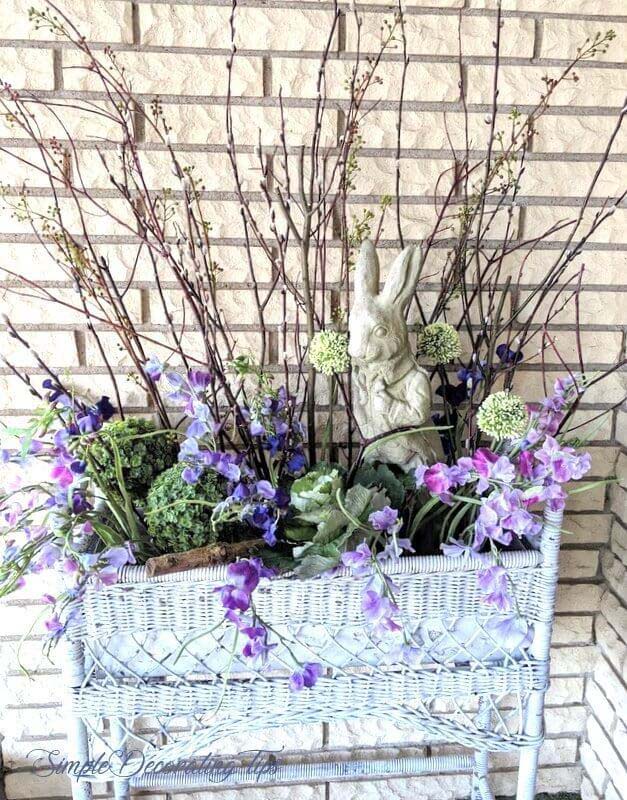 With its natural texture and intricate woven pattern, a wicker planter is perfect for spring.
Give your planter a makeover with a coat of white paint; it looks fresh and makes your flowers look even more vibrant.
20. Upcycled Tins As Sweet Garden Highlights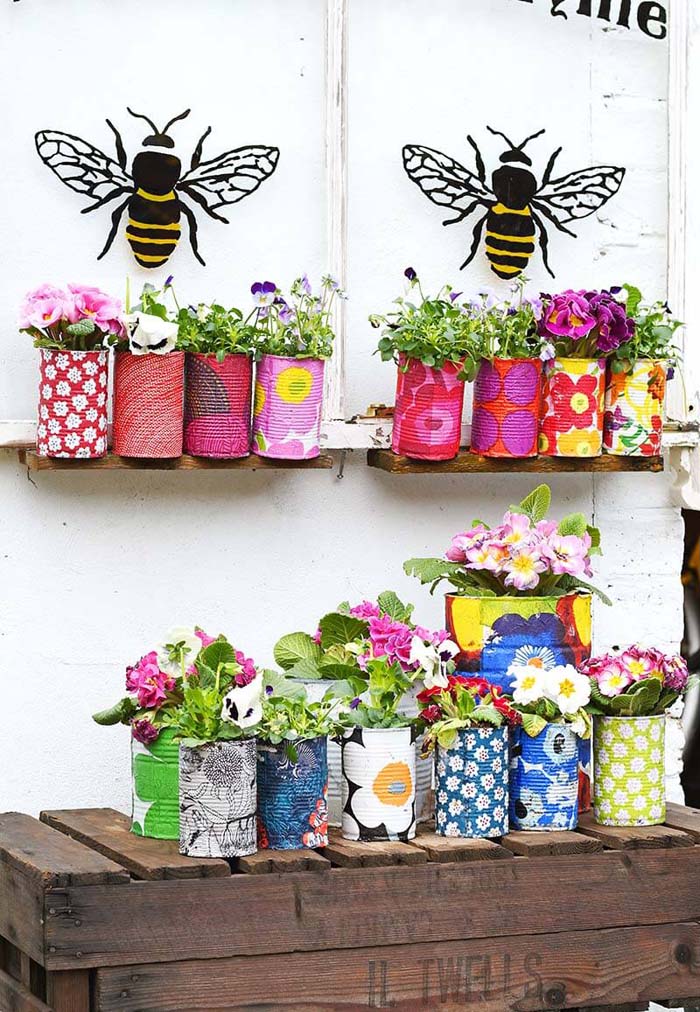 Don't toss your cans in the recycling bin this week — set them aside for custom DIY planters.
Drill a few drainage holes in the bottom and paint each can in a different pattern.
Used together, your planters create a riot of color and life to your potting table.
via Pillar Box Blue
21. Vibrant Mini Succulent Flower Pots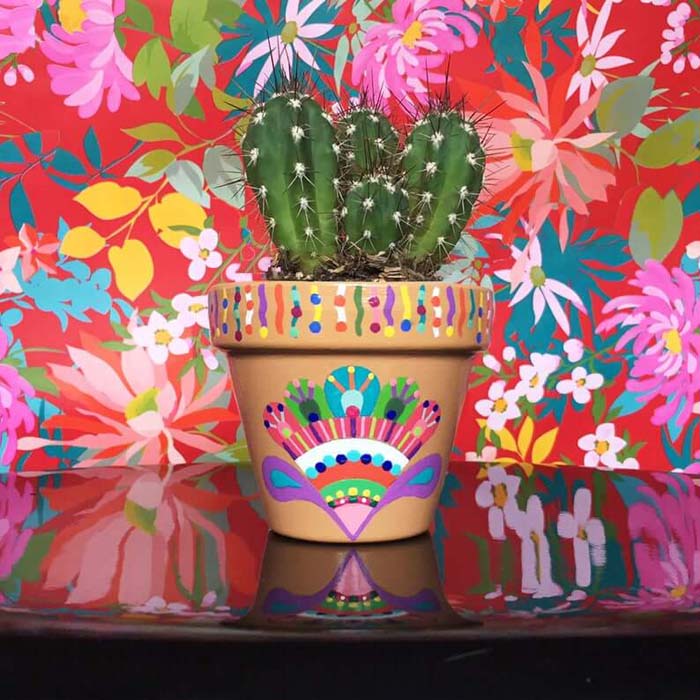 Take a succulent to the next level with a brightly colored pot.
Using as many colors as you can, paint a geometric design on the exterior of the pot.
The cheerful shades look gorgeous next to the green succulents, creating a lovely decoration for your desk or coffee table.
22. Vibrantly Colored Art Inspired Ceramic Flower Pots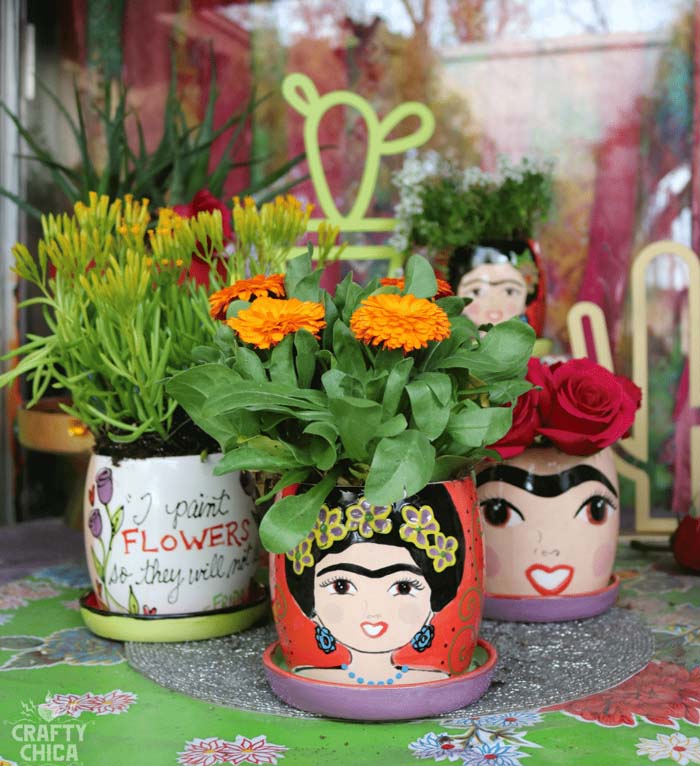 Are you a lover of art?
Recreate your favorite paintings on your spring flower pots.
They don't need to be perfect; you can even put your own creative spin on each design for a truly unique garden experience.
via Crafty Chica
23. Vintage Tricycle Wrought Iron Plant Stand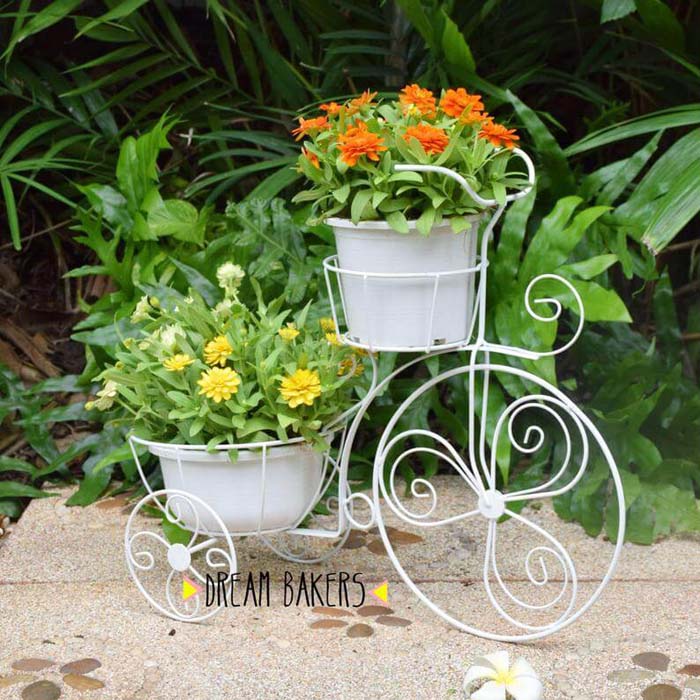 Sweet and charming, this vintage plant stand looks right at home in front of a country cottage or a suburban condo.
The Old-World design features curving lines that complement the organic feeling of any outdoor space.
24. Wall Planters: Maximum Beauty With Minimum Space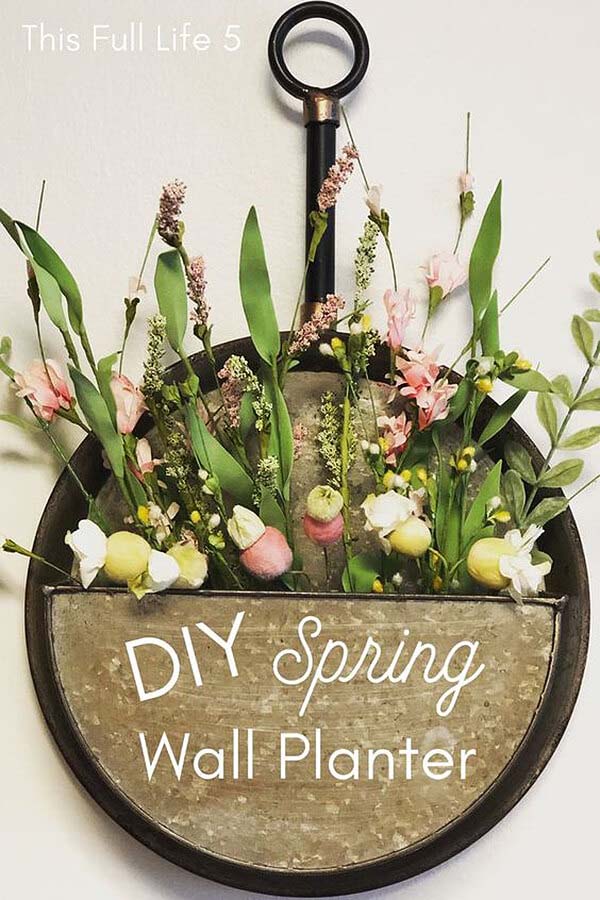 Planting can be a challenge when space is at a premium.
That's where this clever wall planter comes in — the shallow container offers just enough room for a row of colorful plants.
via This Full Life 5
25. Whimsical Repurposed Ladder Plant Shelf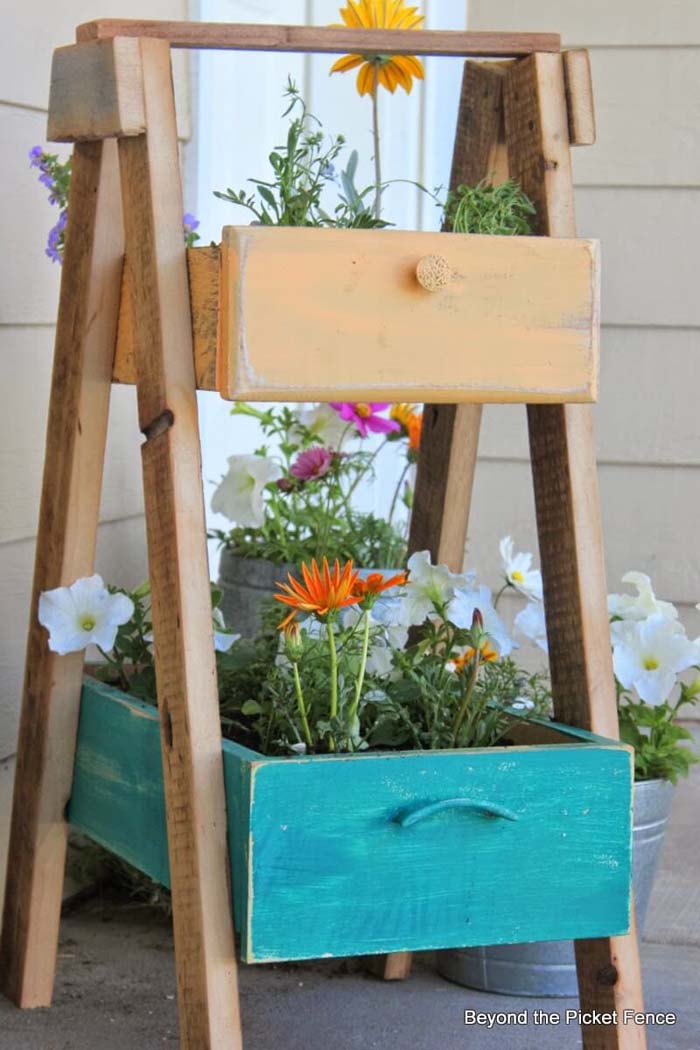 Keep your plants off of the cool ground with this creative DIY ladder plant shelf.
Replace the rungs with old dresser drawers, and you have instant planter boxes that look stunning on the porch.