Your garden is an extension of your home, so you want to be able to have your guests relax and delight in all that they see around them.
Whether you are making something for a functional purpose or merely to look whimsical, with varying sizes of clay flower pots, there is always something to inspire you.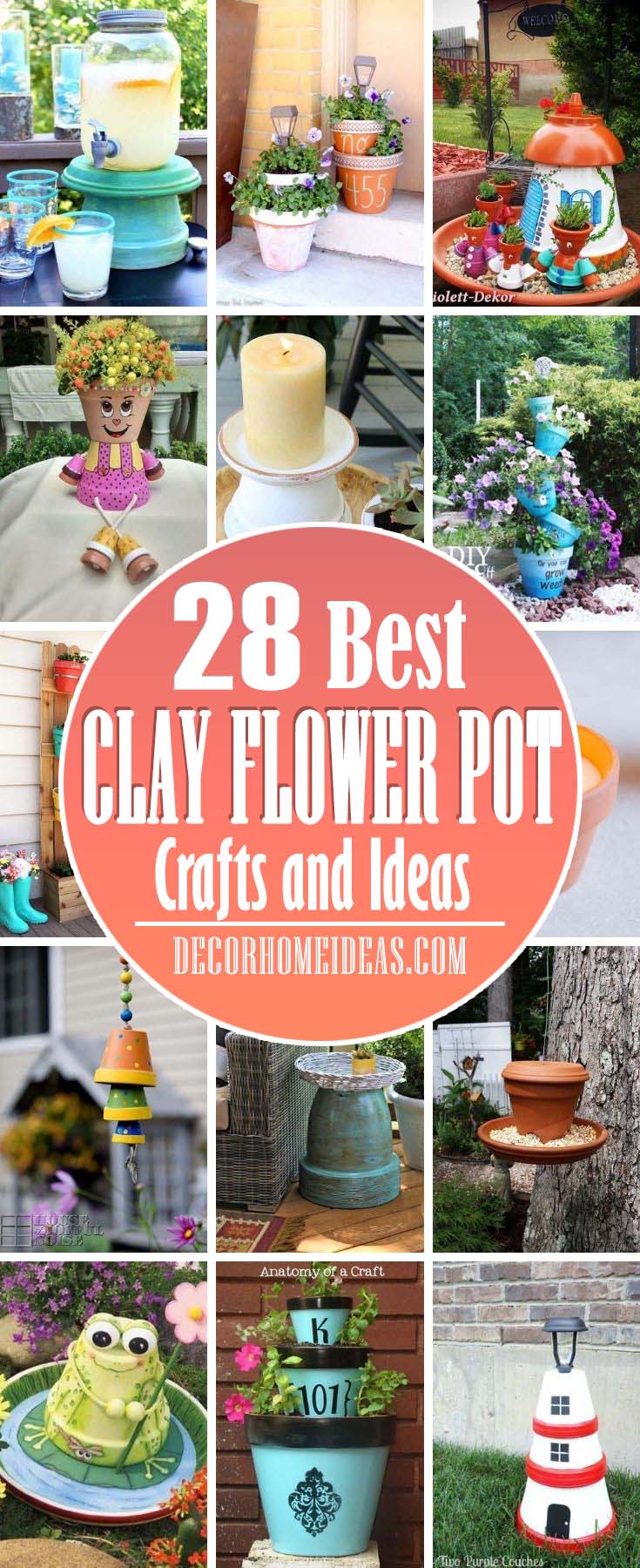 1. Basic Clay Pot and Saucer Bird Feeder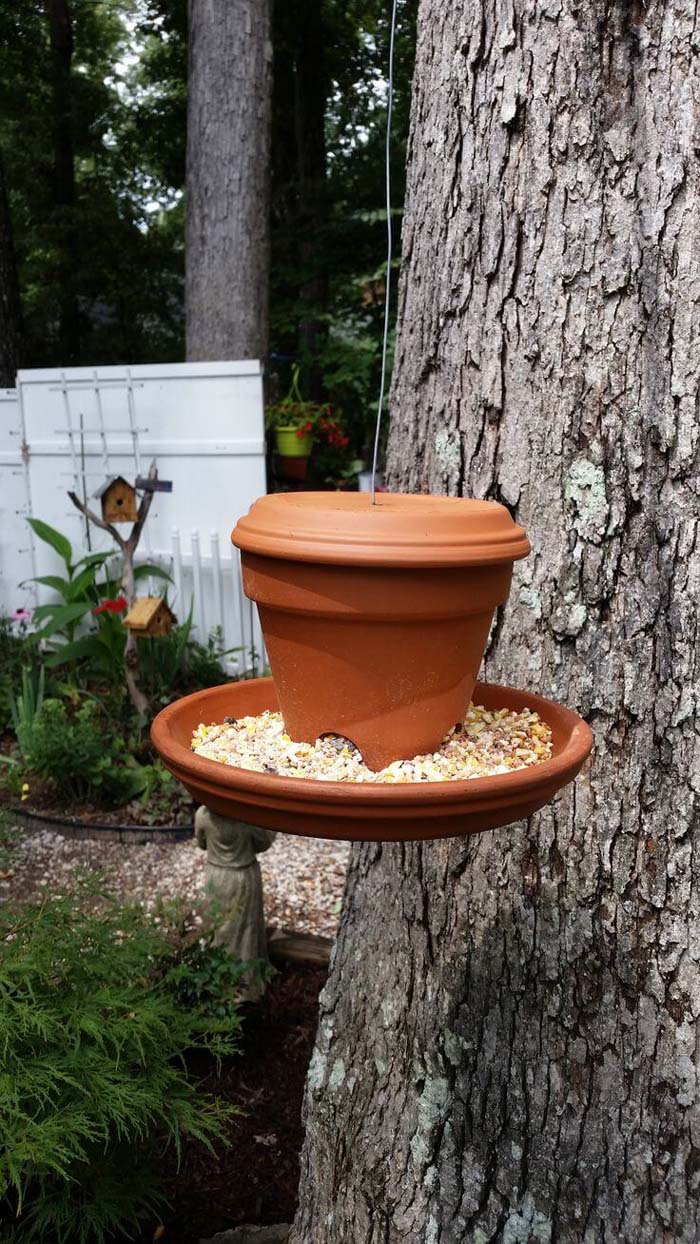 If bird watching is a passion of yours and you love to see an interesting specimen, stick two clay flower pots together to make this useful bird feeder.
It will both be an attractive feature of your garden and keep your feathered friends well fed.
via The Garden Frog
2. DIY Clay Flower Pot Craft with Chandeliers

Jazz up an old chandelier with some smaller vessels.
They provide a comfortable home for your favorite blossoms and can look enchanting when painted in delicate and complementary hues.
via DIY Showoff
3. Clay Pot Family with a Cute House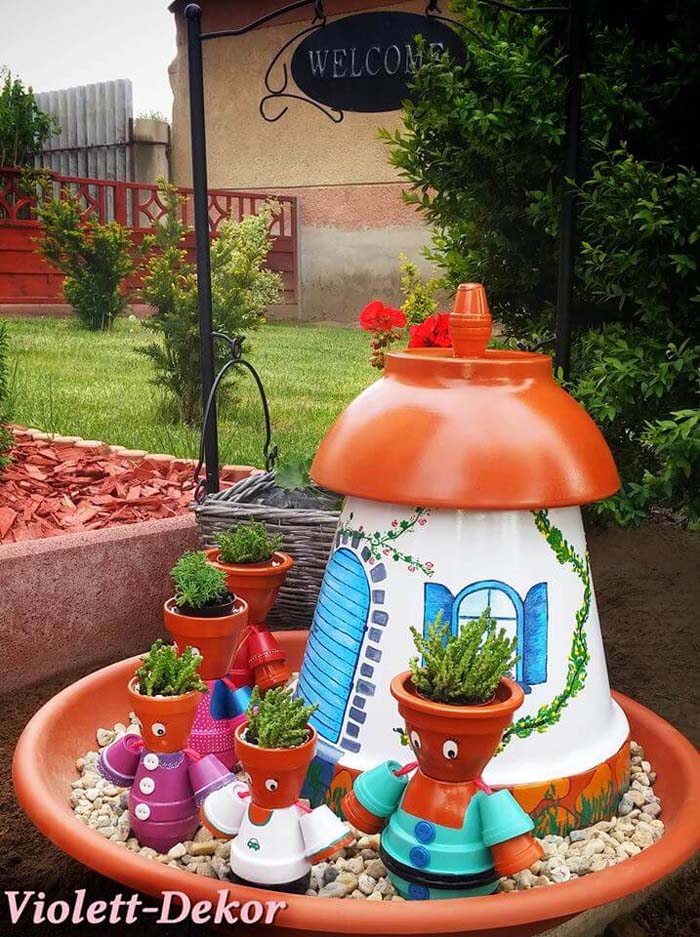 Unleash your whimsical side with this cute button family of small flower pot creations.
A larger flower pot is turned upside down and painted to be their home.
4. DIY Clay Pot Lighthouses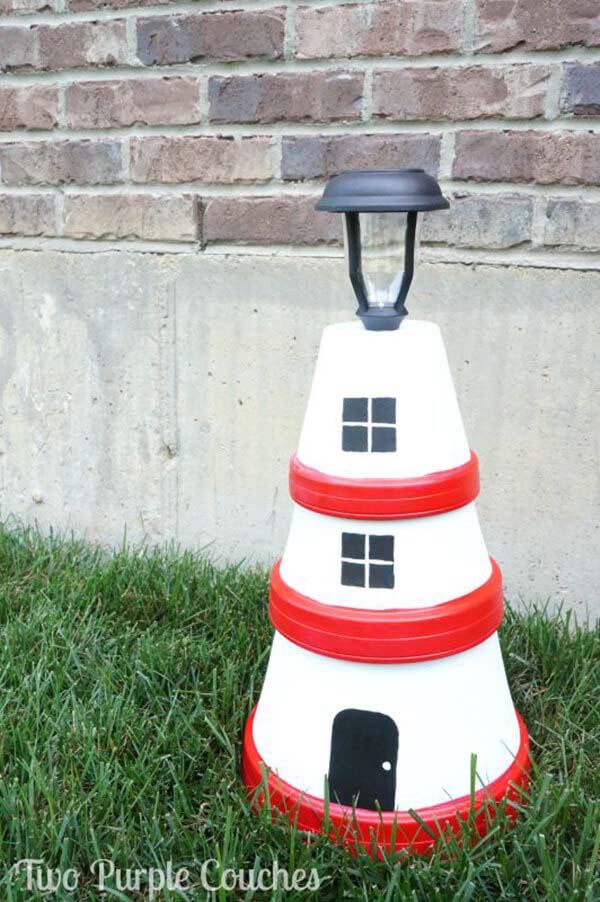 Evoke the hospitality and tranquility of a small seaside town with a few flower pots turned upside down and stacked on top of each other.
This structure is then painted to look like a traditional lighthouse to be a fanciful and eye-catching lawn ornament.
5. Clay Pot Stand for a Beverage Jar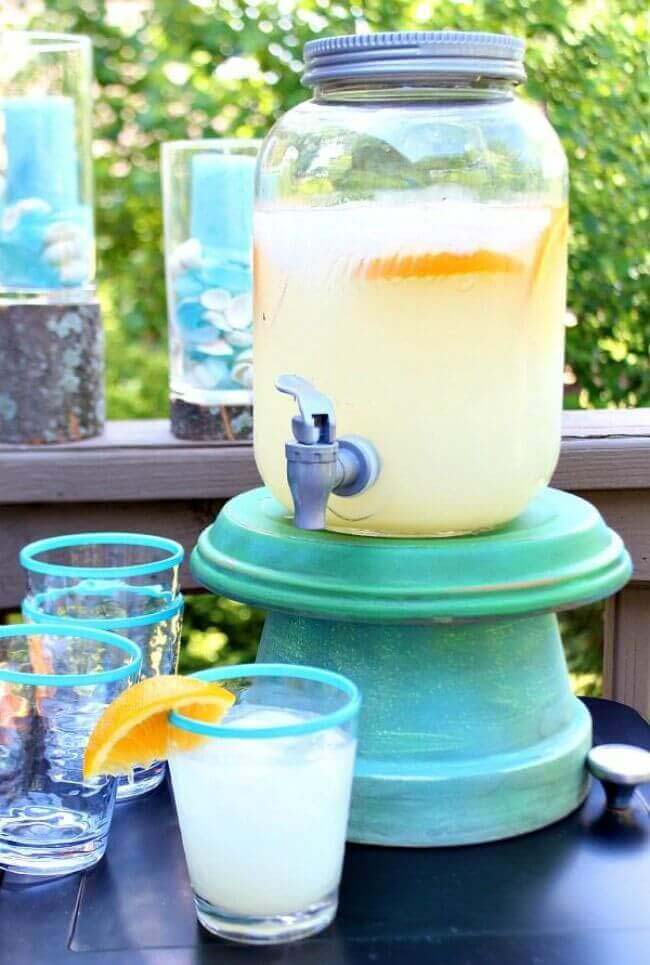 Are the warmer temperatures causing you to enjoy a cool drink in the outdoors?
A jar to dispense your beverage of choice is a chic and time-saving solution.
Use a flower pot to lift it off of a surface. This will help keep your beverage container from seeping condensation into your wood furniture.
via Refresh Restyle
6. Clay Pot Wreath Tutorial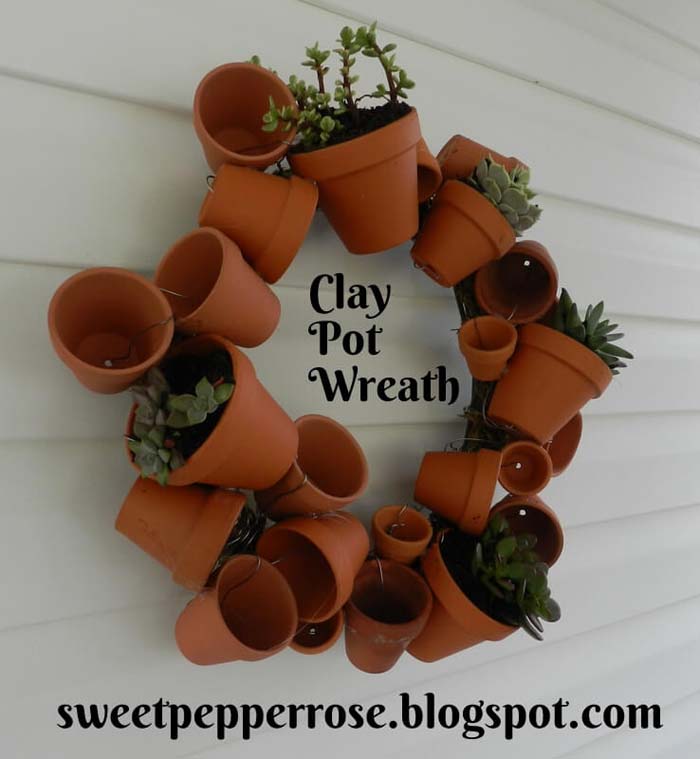 Wreaths are the perfect accessory to celebrate a holiday or a hobby.
Proclaim your green thumb to all who visit your garden with small flower pots arranged around a wreath.
7. Cute Frog and Lily Pad Garden Decoration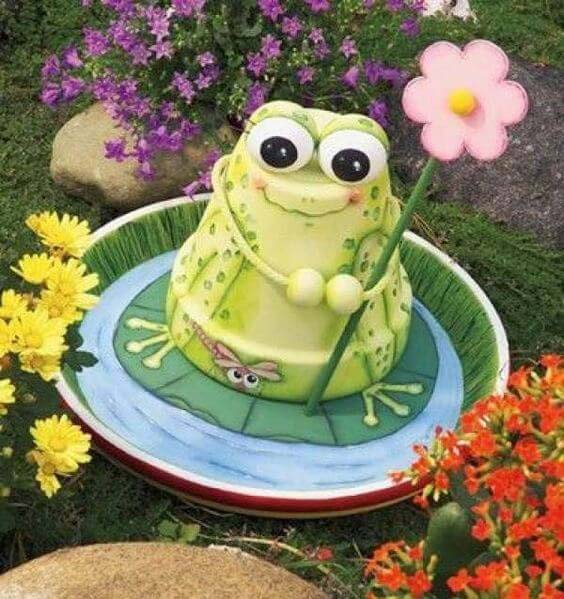 Turn an adorable frog statue into a unique and charming lawn decoration with a flower pot used as the lily pad.
This is a whimsical, fun statue you can design however you like.
8. DIY Flower Pot Lady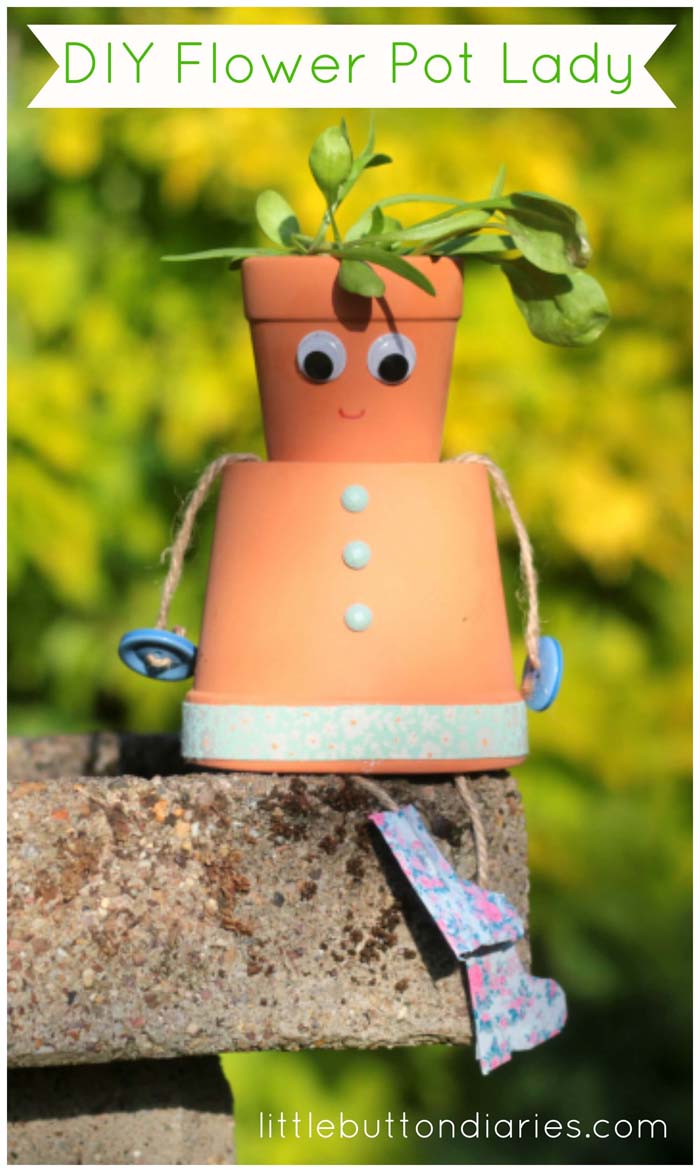 Build your own little garden friend with just a few petite flower pots.
Give her bright eyes and a welcoming smile to greet all your visitors.
9. Funny Face Planter with Mini Pots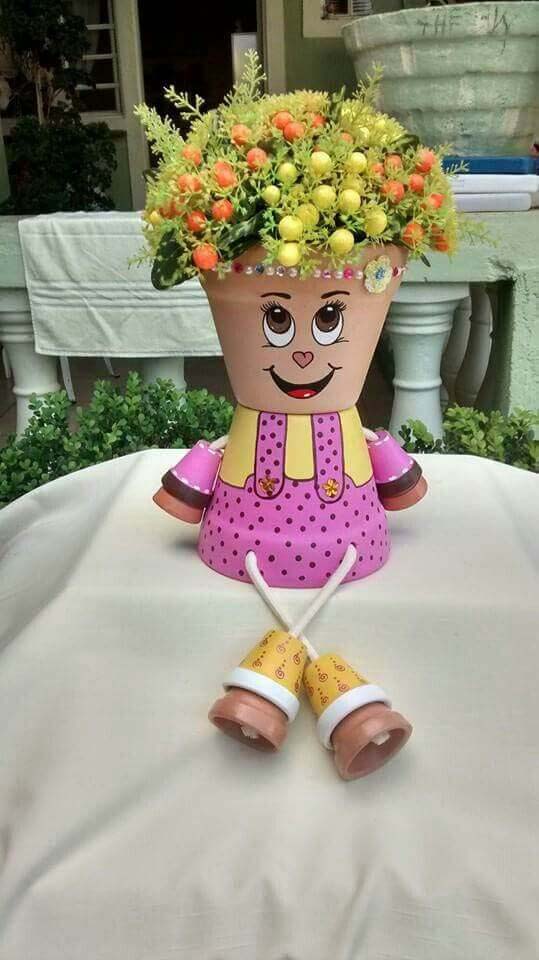 If you want your new garden friend to perform a function, use the pot on top as a planter.
You get complete control over her features. She can be as cute as you like.
10. How and Why To Seal Painted Pots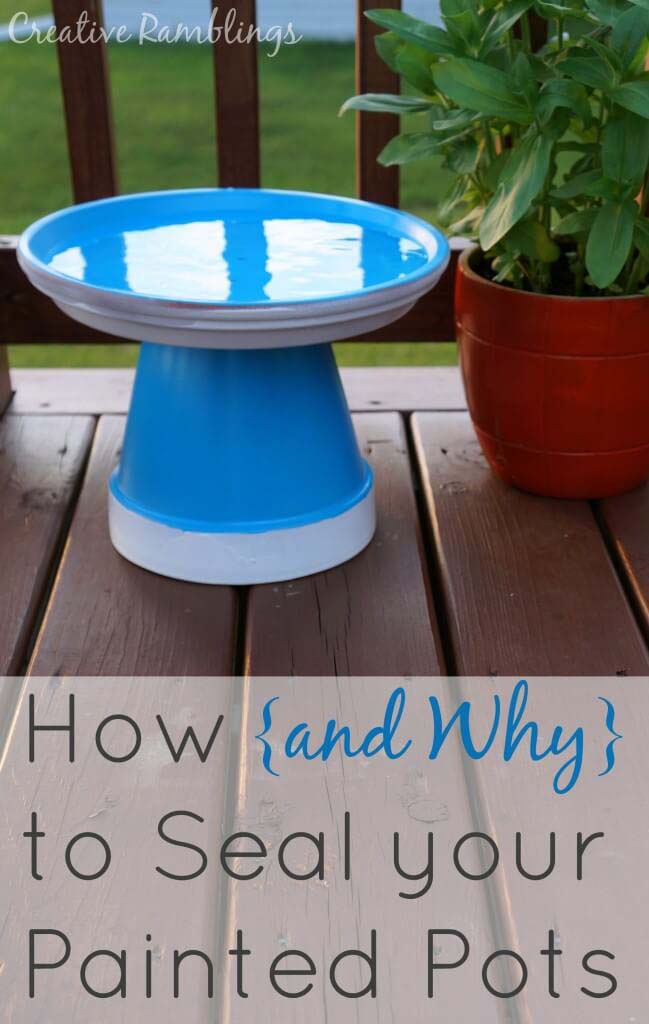 Learn the benefits of adding a glossy varnish to your flower pots.
This can protect the paint.
11. How To Make a Mosaic Terra Cotta Pot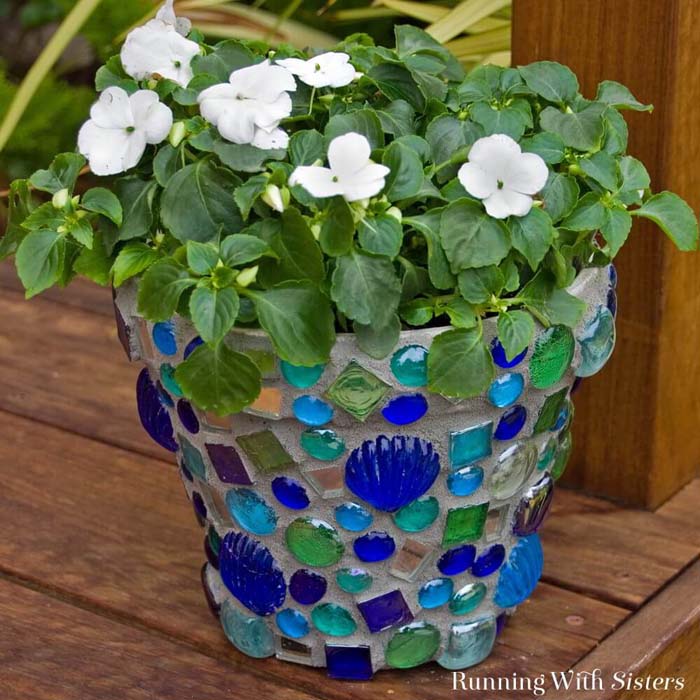 Creating your own pot is a great way to let your individuality shine through.
You can decide exactly how it turns out.
12. Make a Tiny Fire Pit for S'mores

A flower pot with a small can of Sterno embedded in small rocks is really all the supplies you need to make s'mores.
These family favorites can be enjoyed at any time with this project.
via One Good Thing
13. DIY Ombre Rain Chain With Clay Pots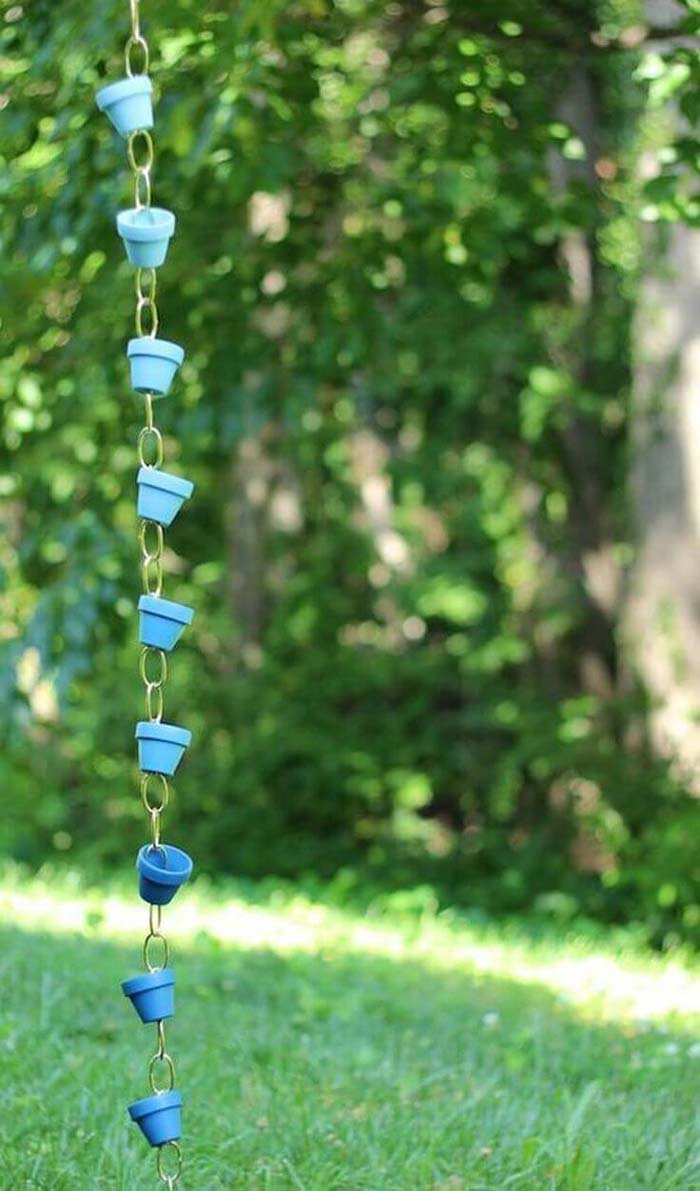 Add visual interest to your garden and enjoy the soothing sounds of nature with one of these rain chains.
They are the perfect complement to a well-laid-out garden. Add contrasting colors for a greater visual impact.
via Design Sponge
14. Ombre Stenciled Flower Pots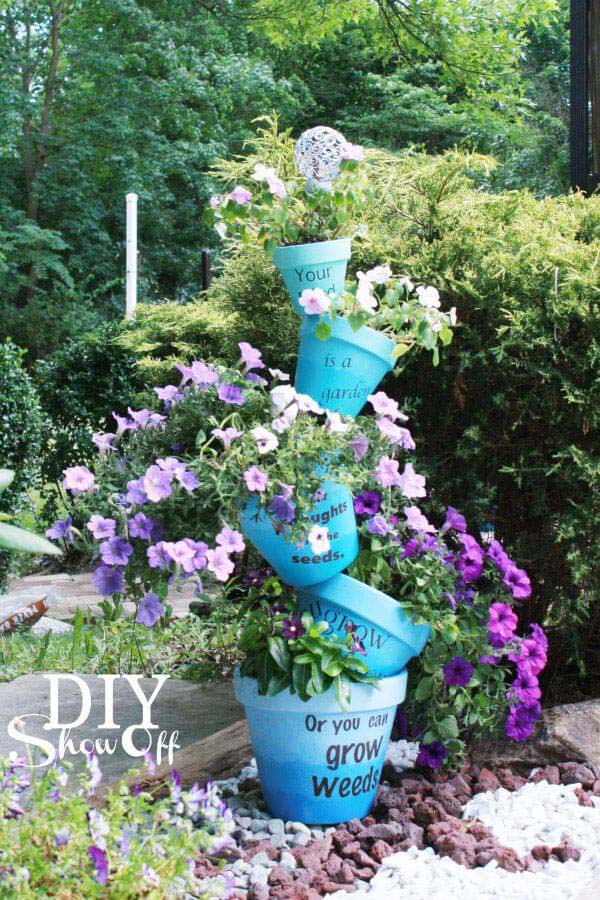 With these stenciled flower pots, you can say whatever you want to.
Add a background color in a shade that will fit into your garden and let your pots do the talking for you.
via DIY Showoff
15. Outdoor Terra Cotta Candle Holders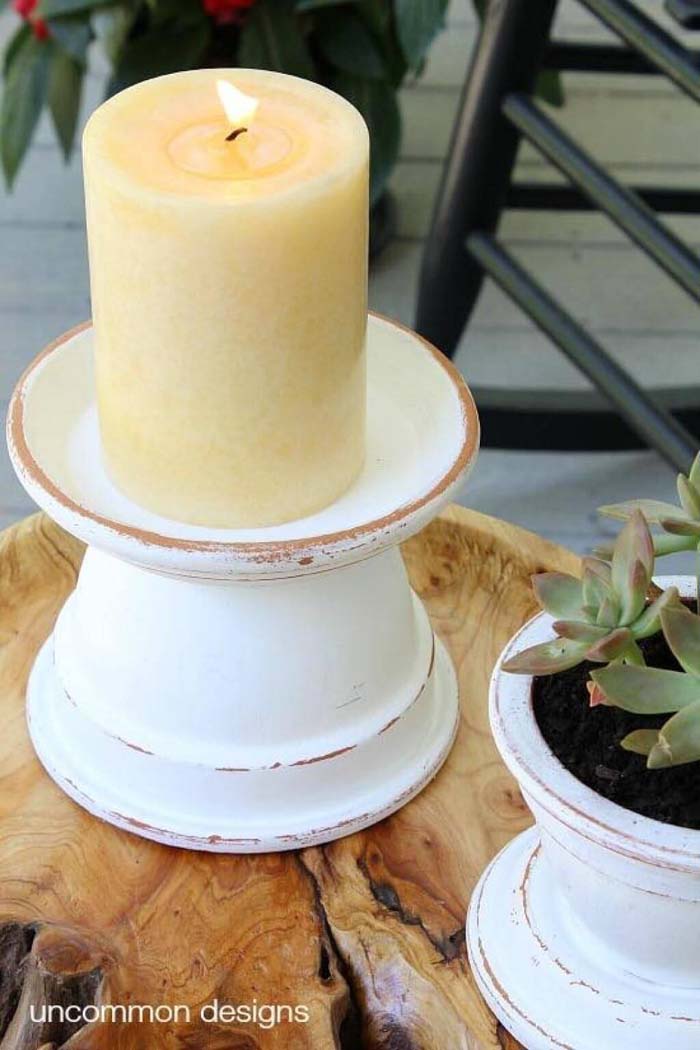 One of the biggest pains about burning candles is the wax that they can drip onto surfaces.
By turning a flowerpot upside down you can elevate your candle and catch all that drips off. The pots that you use can be painted to fit into whatever style you have.
via Uncommon Designs
16. Vertical Planter with Fence Slats and Terra Cotta Pots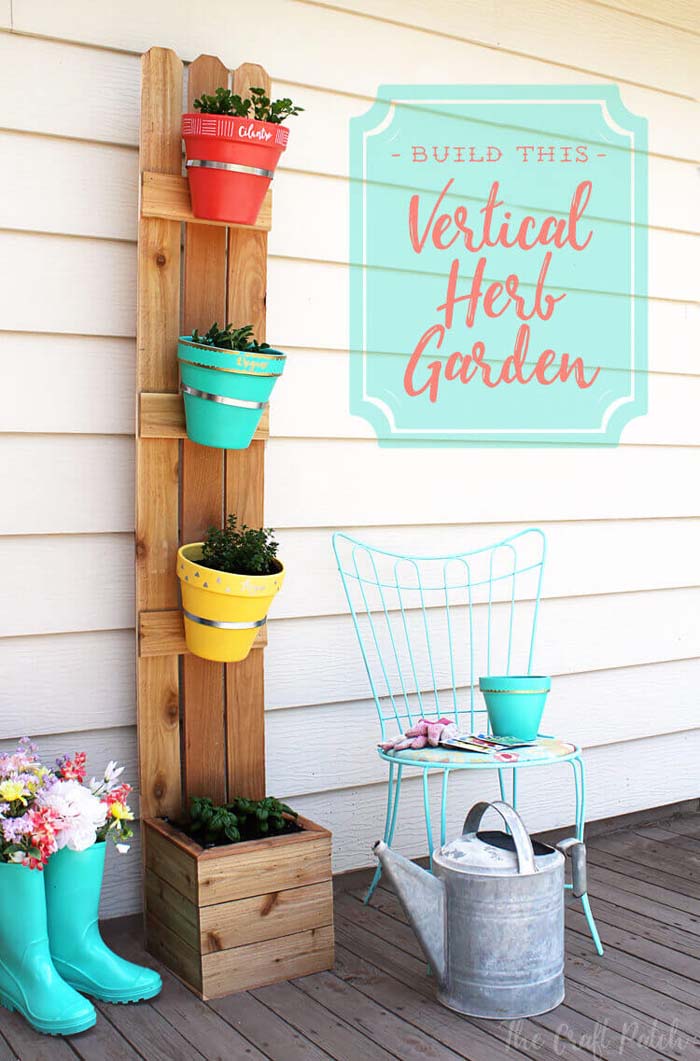 If you cannot make your garden all that you want it to be because of limited space, this vertical planter may be what you have been searching for.
Use fence slats and some discarded flower pots to create this exquisite garden feature.
via The Craft Patch
17. Potted Candle Planters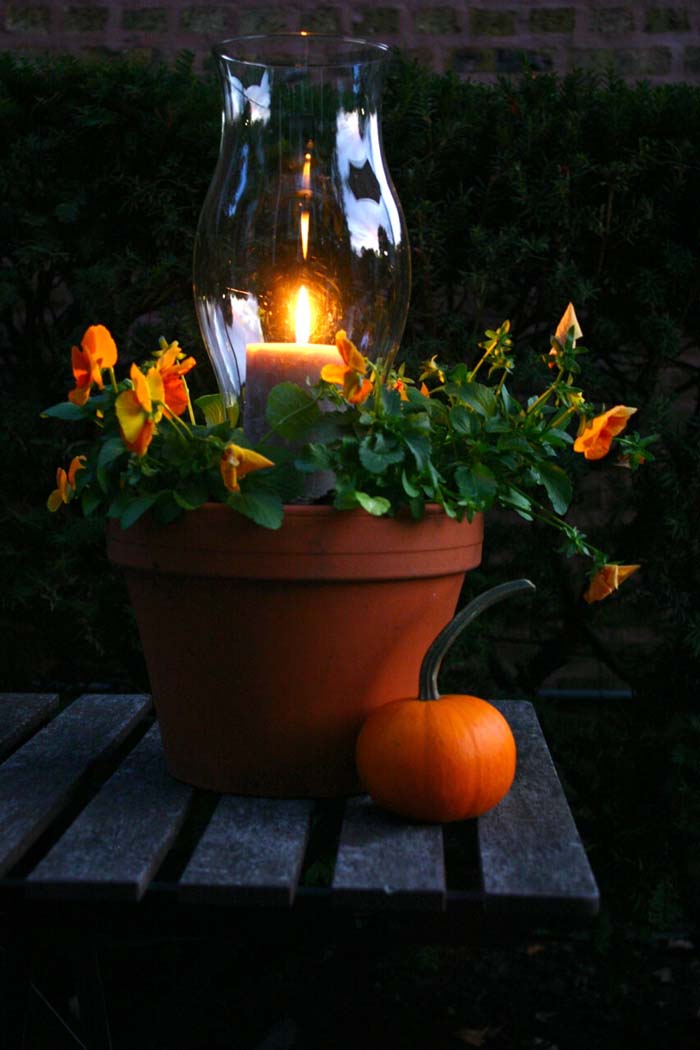 Surrounding the calming glow of a flame with the vitality and life of a growing plant is a tranquil addition to any garden.
Allow a plant to grow on the edges of a pot and nestle a candle in the center.
via Family Chic
18. DIY Solar Light Planters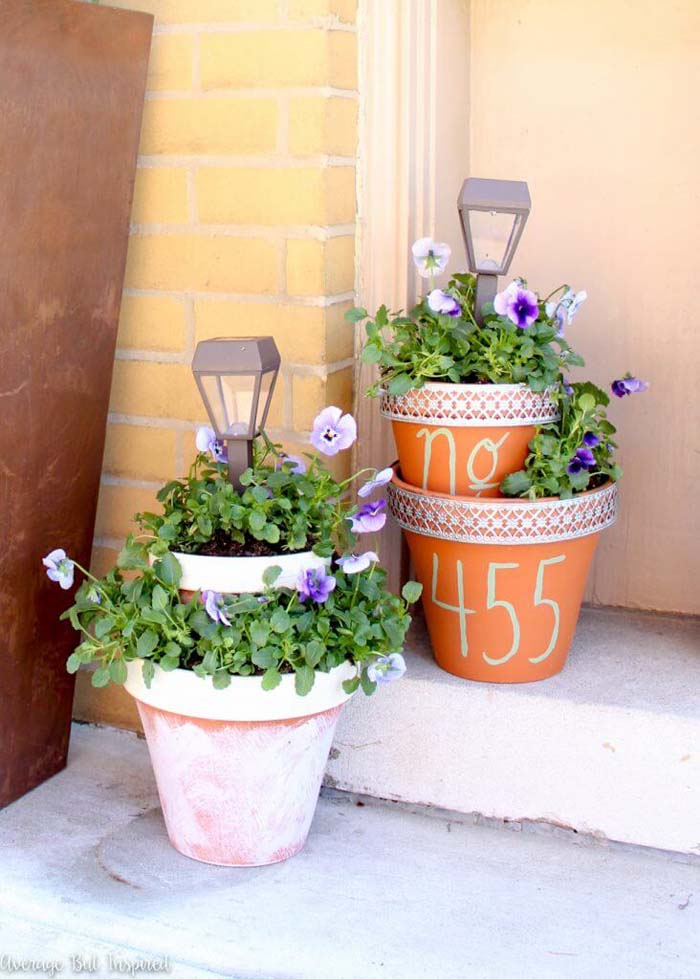 This is much like the previous idea, but for those who wish the light to always be there.
It is always available and you do not need any further accessories.
19. Stenciled Clay Pots with Initial and Number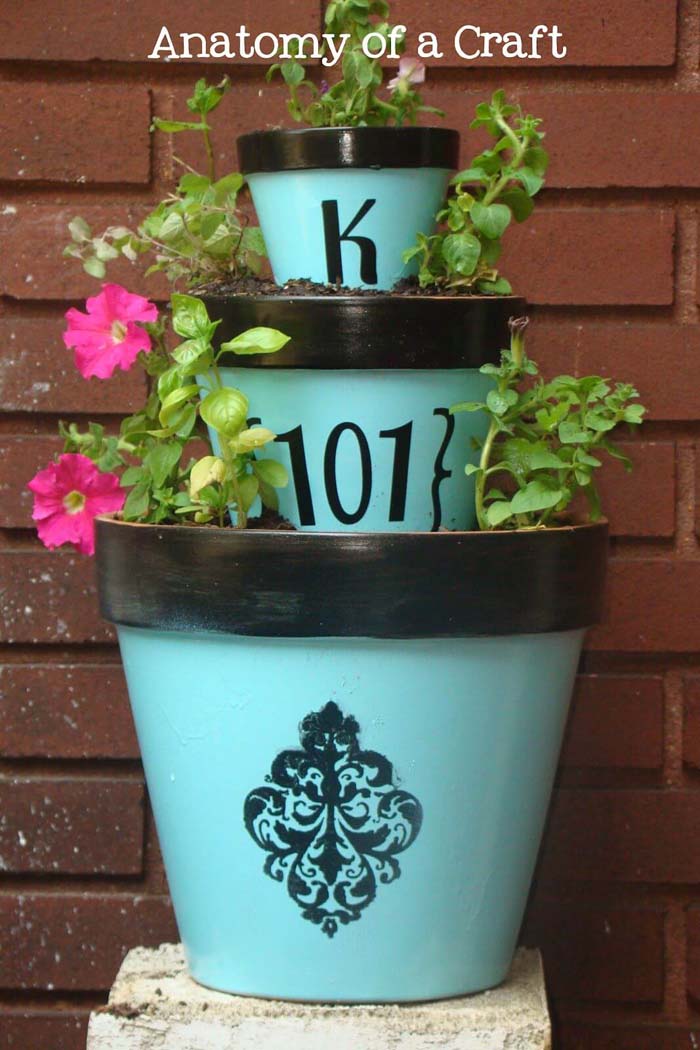 Are you tired of people not being able to find your home?
Stack some flower pots on top of each other and paint them with your house number.
Add your initial to give guests further confirmation that you live there.
20. Terra Cotta Clay Pot Garden Person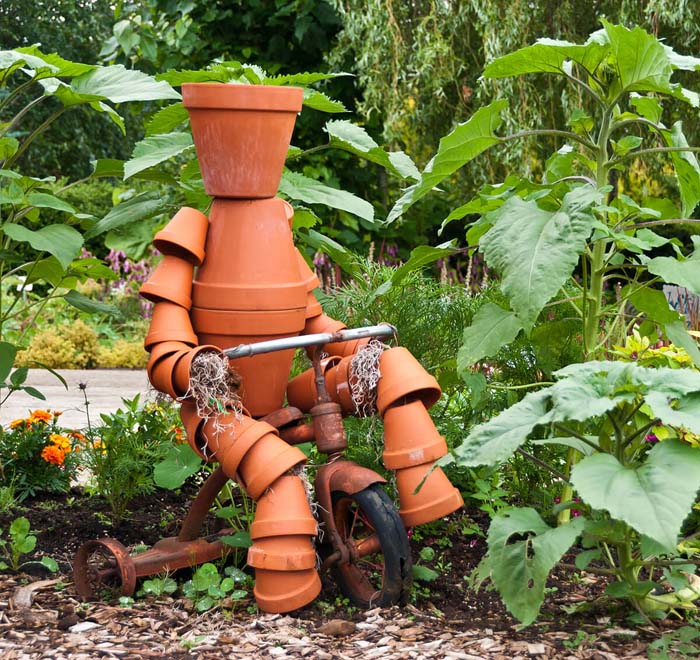 This whimsical life-size statue is easy to create out of some different sizes of pots.
He will make your garden seem like a fun place. This is an excellent project in which to get the whole family involved.
21. Terra Cotta Fountain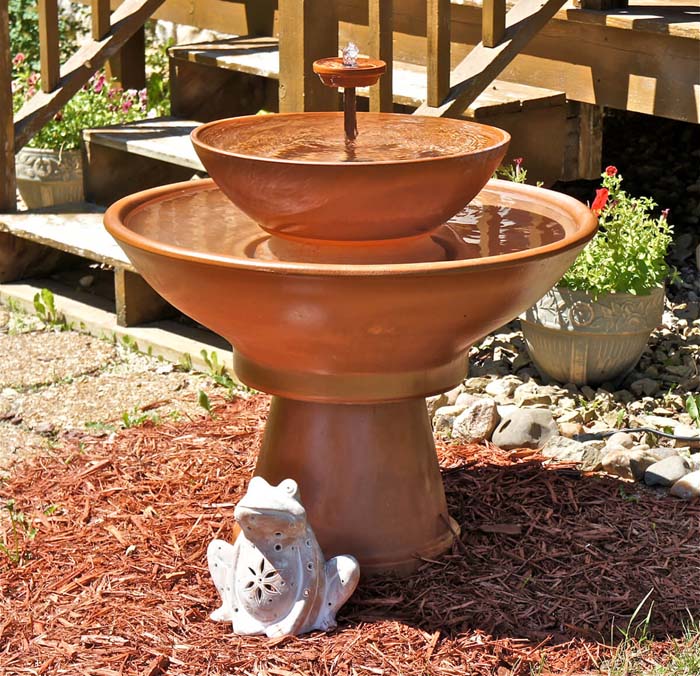 The sound of running water has long been known to have a calming effect.
Install a water piece in your garden and see what it can do for you. Stack several flower pots and connect them to a water source.
via Instructables
22. Terra Cotta Pumpkin Pot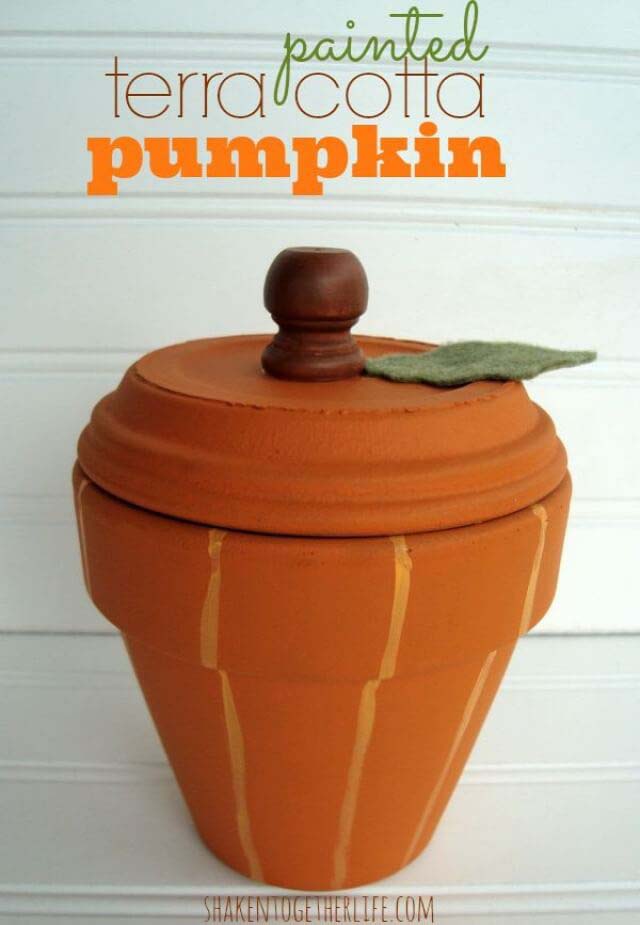 Whether you want to celebrate autumn coming to your garden or want to proclaim your love for Halloween, painting a flower pot to look like a pumpkin is an easy project that can give the whole environment a brand new atmosphere.
via Shaken Together
23. Terracotta Flower Pot Wind Chime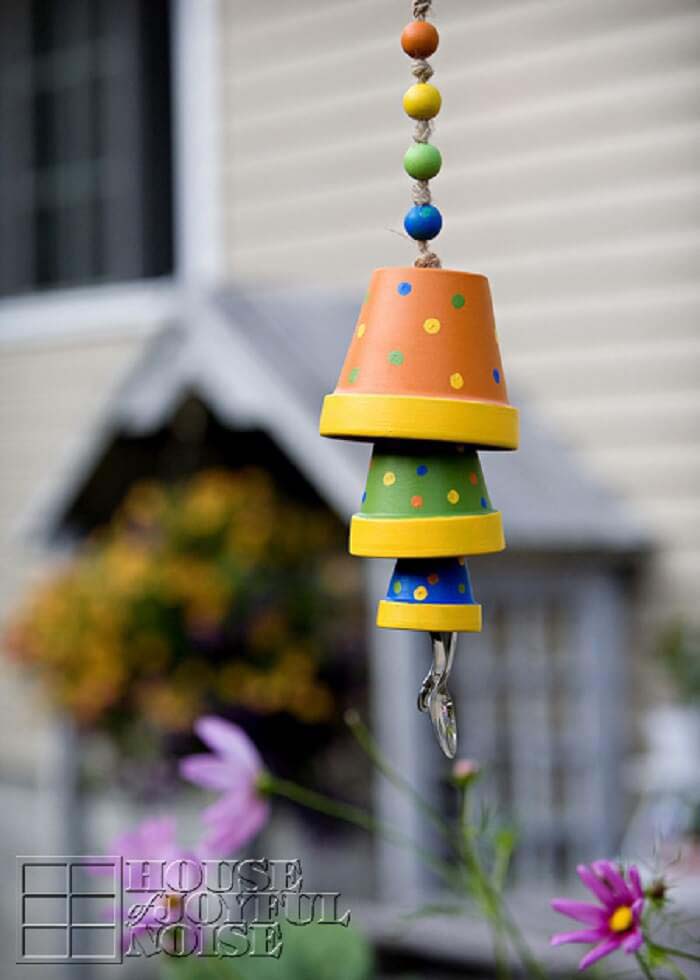 String some small pots and see how they can delight you with their musical quality. Paint them in primary colors to appeal to children.
Use soft complementing colors to give a chic, sophisticated look to your yard.
24. Terracotta Side Table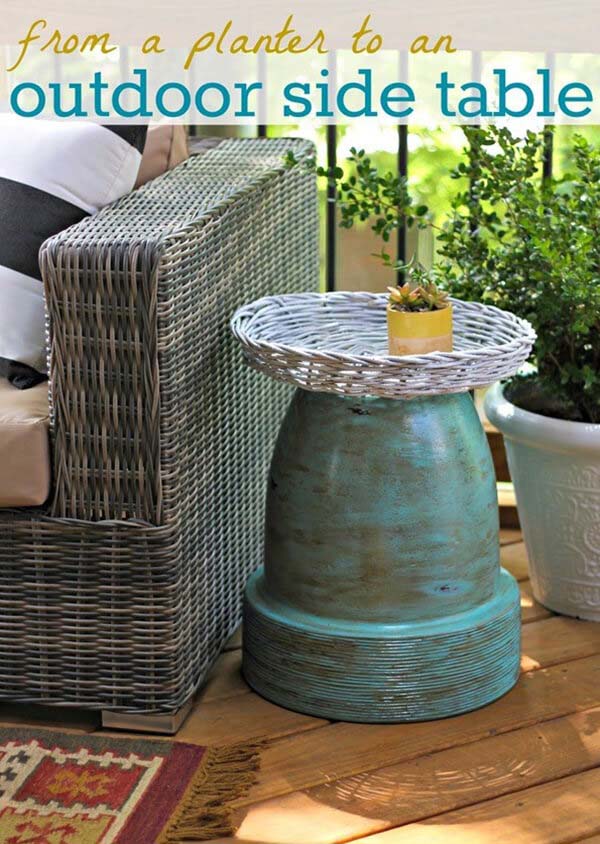 Have you been looking for a surface where you can place a snack or beverage while you are in your outdoor entertainment area?
Turn a large planter on its end and place a wicker basket on top. The basket will give you a better surface on which to balance your things.
25. DIY Terracotta Votives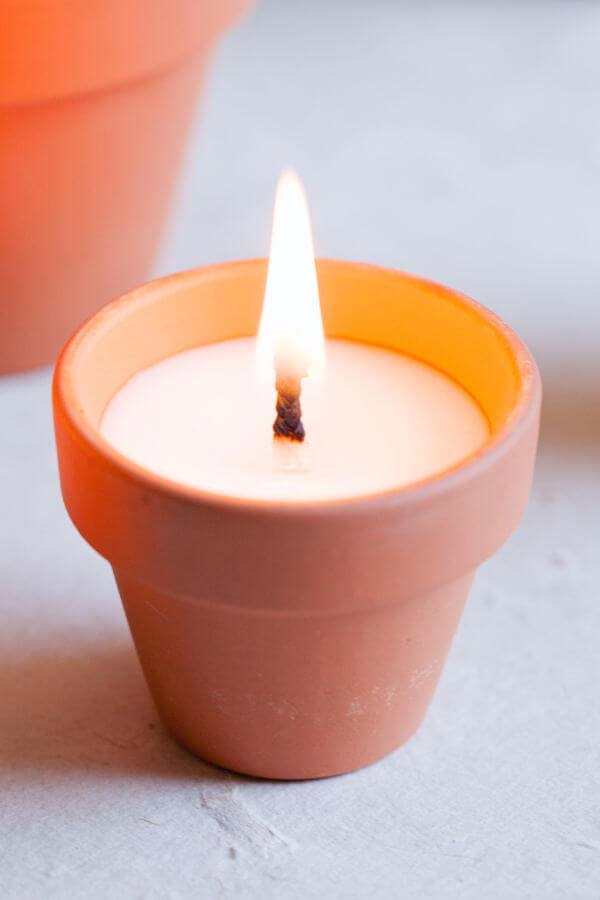 These are tiny but visually stunning little crafts that you can make.
By inserting a small votive into a petite flower pot, or pouring your own wax, you can make these votive candles in any color. You can make them in any style to fit your decor.
via Sugar and Charm
26. Whimsical DIY Fairy House Planter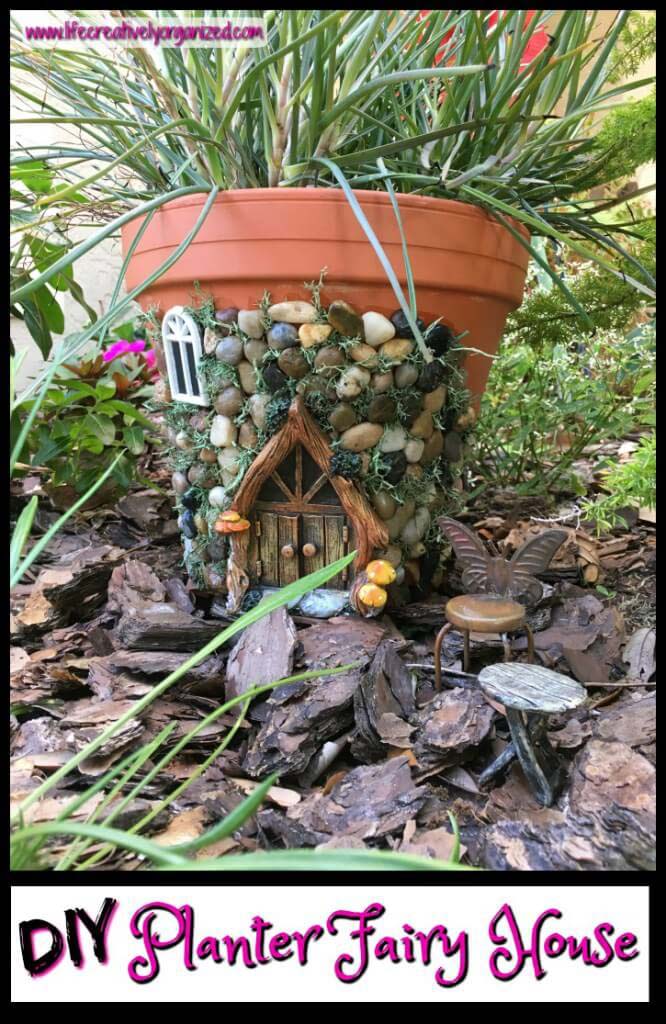 If you have always believed in fairies and want to provide some shelter for them, consider turning a flower pot into a small home for them.
Decorate it to look like the entrance into a small but elegant home that your fairies will be proud to call their own.