You've looked forward to it all winter — spring gardening.
The new season is the perfect reason to spruce up your flower beds or expand your planters.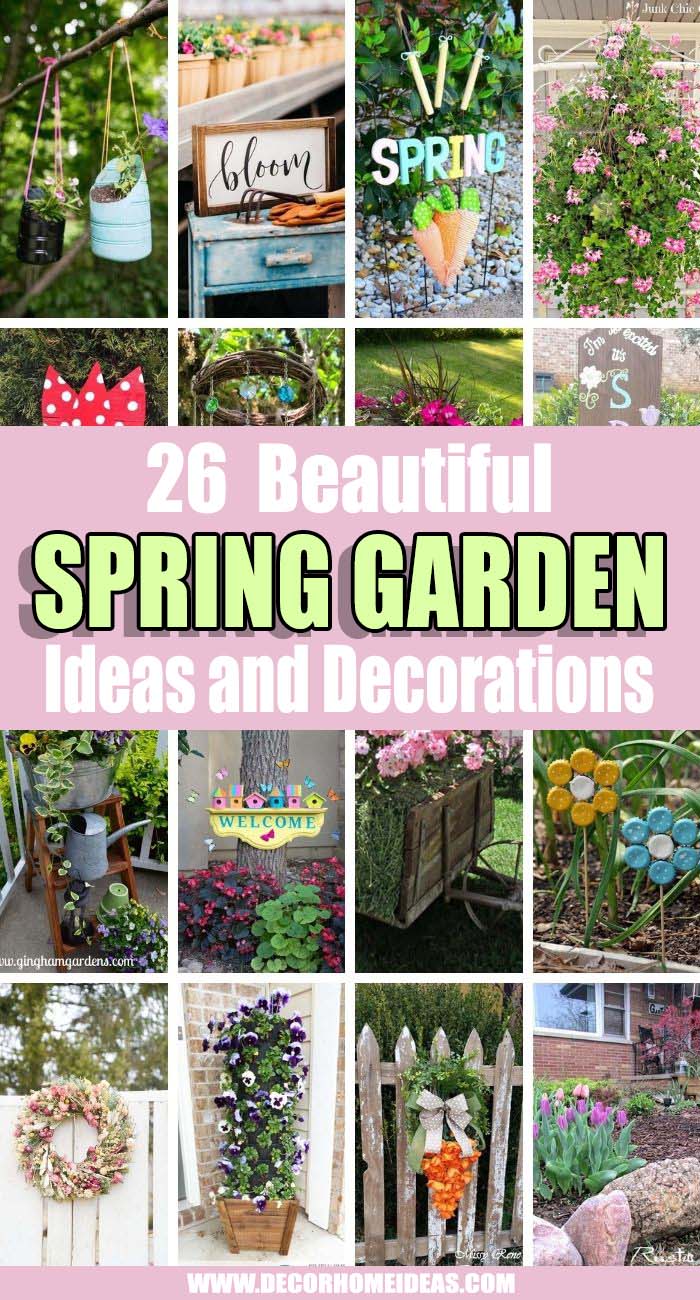 Whether you're trying something new or sticking to old favorites, these spring garden ideas can provide the inspiration you need to whip your yard into shape for the warmer months.
1. A Beautiful Bed of Tulips Perfect for Spring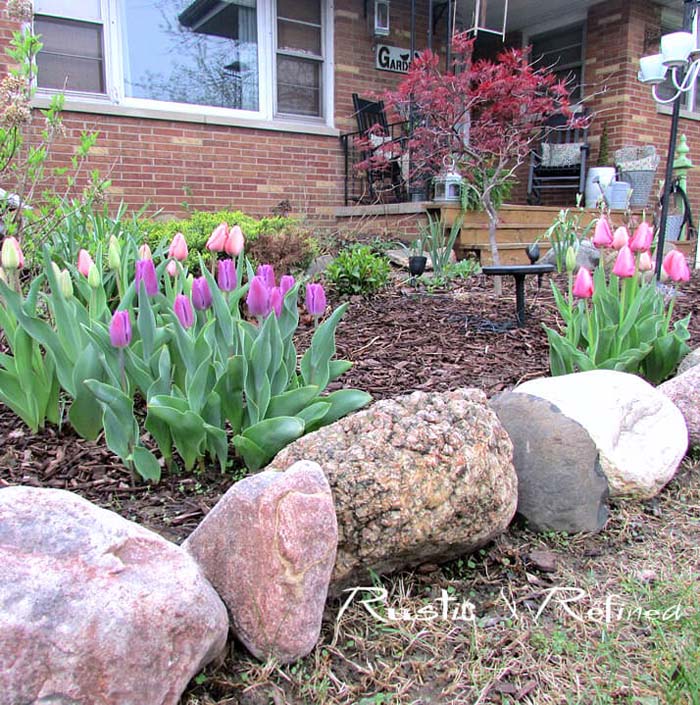 Tulips are an iconic spring flower — the bright colors and fresh green leaves are the perfect way to celebrate the season.
Refresh your front yard with a full bed of colorful tulips, and you'll smile every time you walk out the door.
via Rustic Refined
2. A Blooming Garden of Tulips to Leave an Impression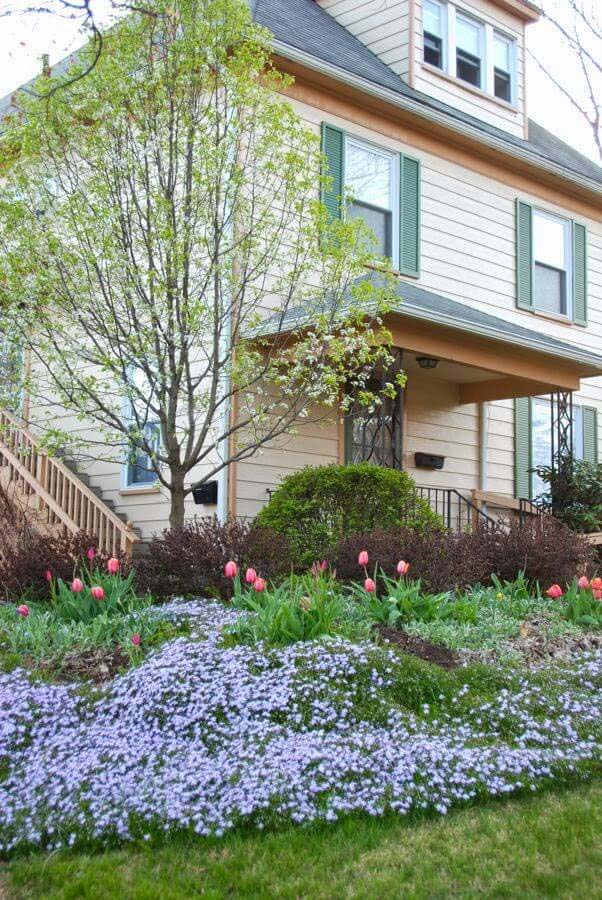 Are you looking for ways to add different levels to your existing garden?
Tulips are a great option. They're tall enough to stand above smaller shrubs and plants, and the iconic leaves add a striking contrast to a wild English garden.
For maximum impact, choose tulips in bright, vibrant colors.
3. A Cute and Simple Mini Fairy Garden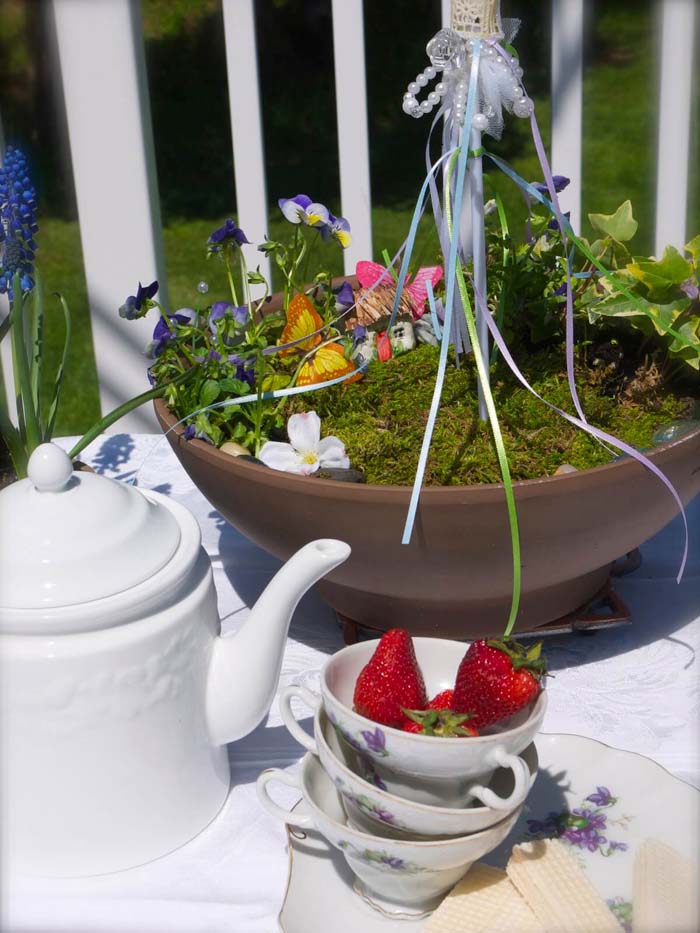 Gardening takes a great deal of work; if you don't have time for a full overhaul, a mini fairy garden provides a touch of color without hours of labor.
Using a combination of moss, soil, and small plants, you can create a tiny garden that's perfect for a patio or front porch.
via PennyWise Blog
4. A Gorgeous Garden Flag to Welcome Spring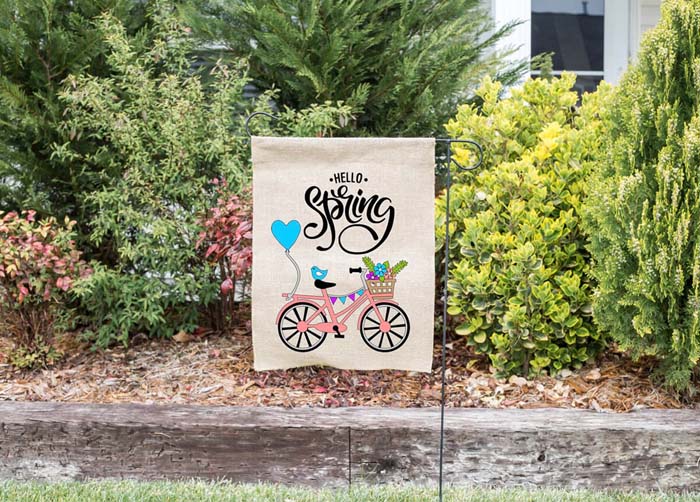 In cooler climates, typical flowers don't bloom until late spring.
To add some color to your garden, add a fun, spring-themed flag.
The sweet, cheerful design will brighten your yard until the plants begin to bloom.
5. A Pot of Flowers to Enhance Your Home Decoration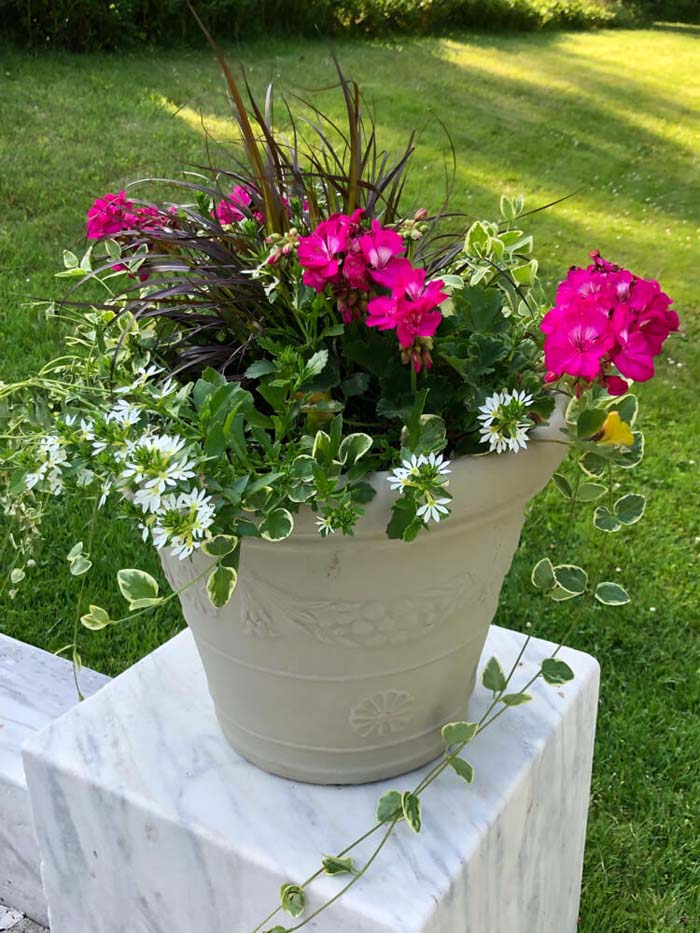 Potted flowers are an easy way to bring a bit of your garden to the front porch or back deck.
This spring flower pot contains a variety of green plants and small flowers, giving your space a natural, organic look.
For a more manicured vibe, fill your pots with a single type of plant.
via Mom Home Guide
6. A Rustic Toolbox Caddy Turned Garden Bed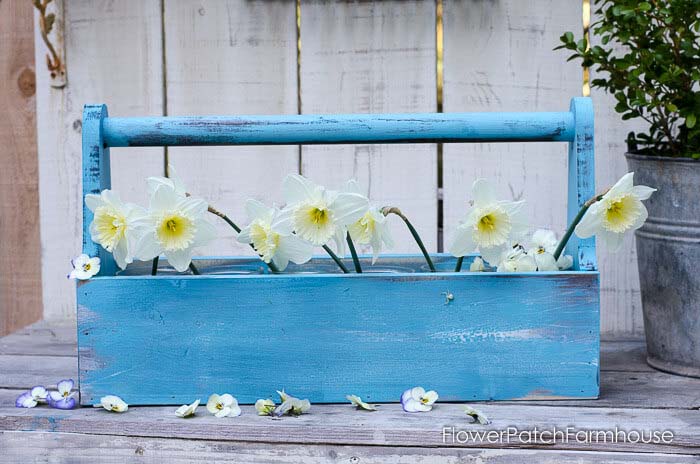 Do you have a vintage toolbox in your garage?
Showcase its beauty by turning it into a fun spring planter.
Just clean up the interior and drill a few holes for drainage; you can also add a brightly colored coat of paint for a spring-inspired twist.
7. A Spring Garden Flag That'll Have You Hopping for Joy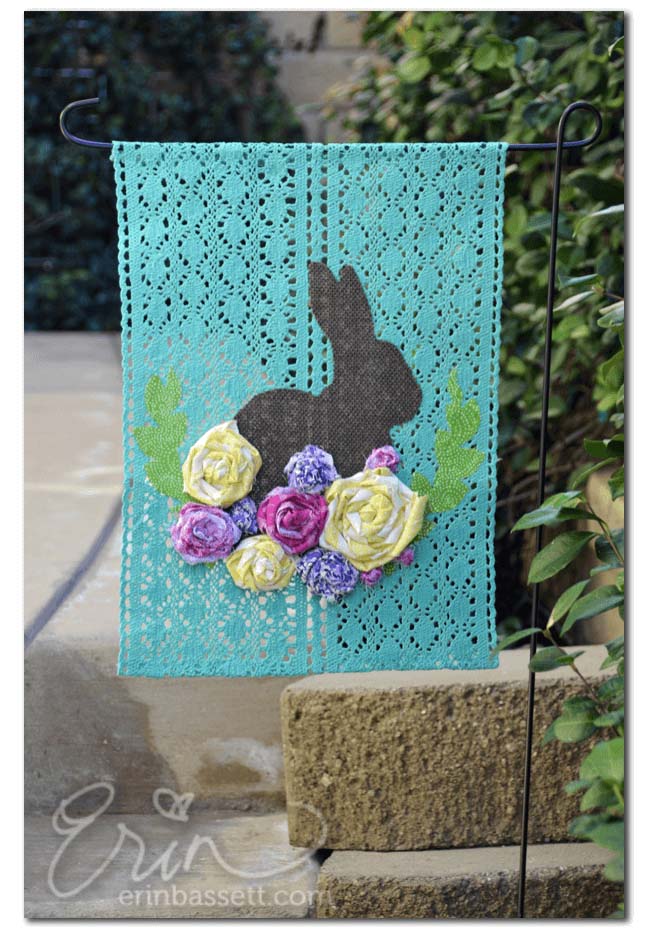 As you look forward to spring gardening, integrate this adorable flag into your winter crafting schedule.
The crocheted background and three-dimensional flowers add a rustic, homey vibe to your garden — the perfect finishing touch for a farmhouse.
via Erin Basset
8. A Unique and Comfortable Front Porch Setting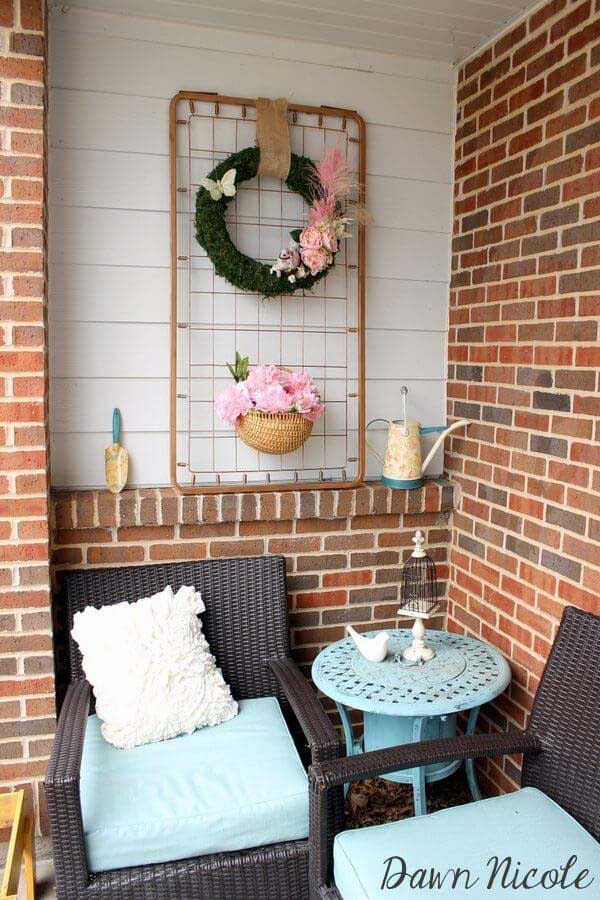 One of the best parts of gardening is taking time to enjoy the fruits of your labor.
This adorable front-porch arrangement helps you take in the view — take a seat on one of the comfortable chairs and admire the fresh spring greenery.
via By Dawn Nicole
9. A Unique and Hilarious Spring Welcome Sign

Everyone who walks by your garden will adore this hilarious sign.
It welcomes spring with a sense of humor, so you can spread joy to all of your neighbors. The best part?
You can paint it yourself on a piece of scrap wood.
10. Adorable Hippity Hoppity Carrot Wreath for Spring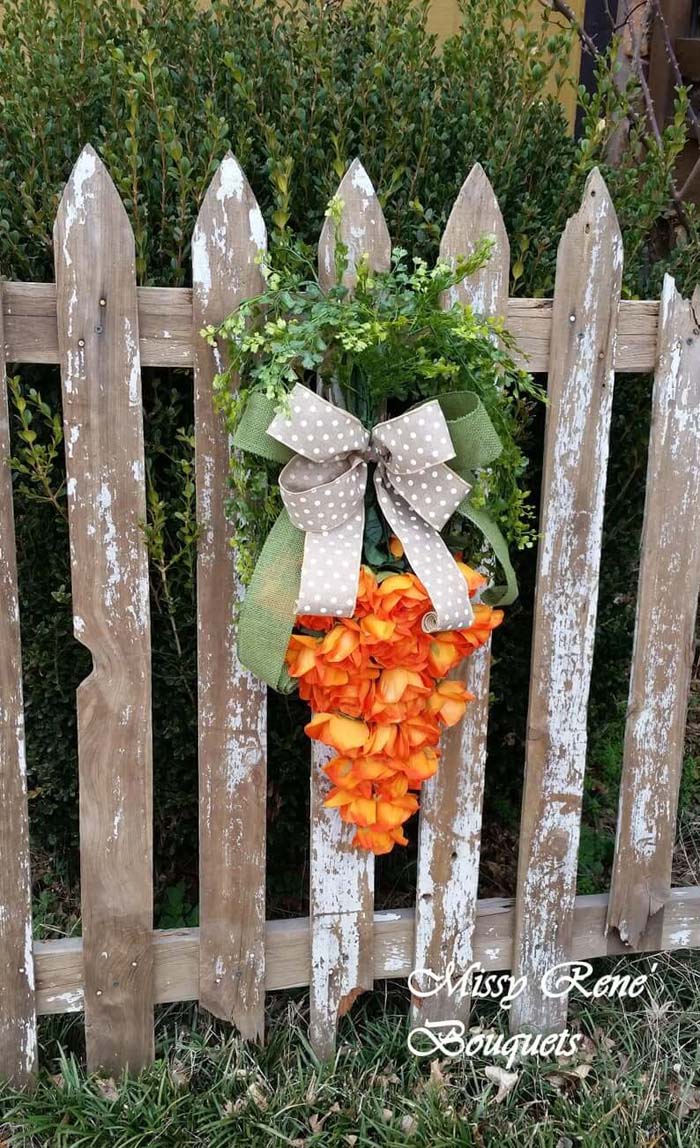 A garden fence is a convenient place to hang spring garden decorations.
Here, a collection of artificial flowers and greenery creates the shape of a carrot, bringing fresh color and Old-World charm to your outdoor area.
We guarantee that no one else on your street will have anything like it!
11. An Outdoor Oasis with Loads of Curb Appeal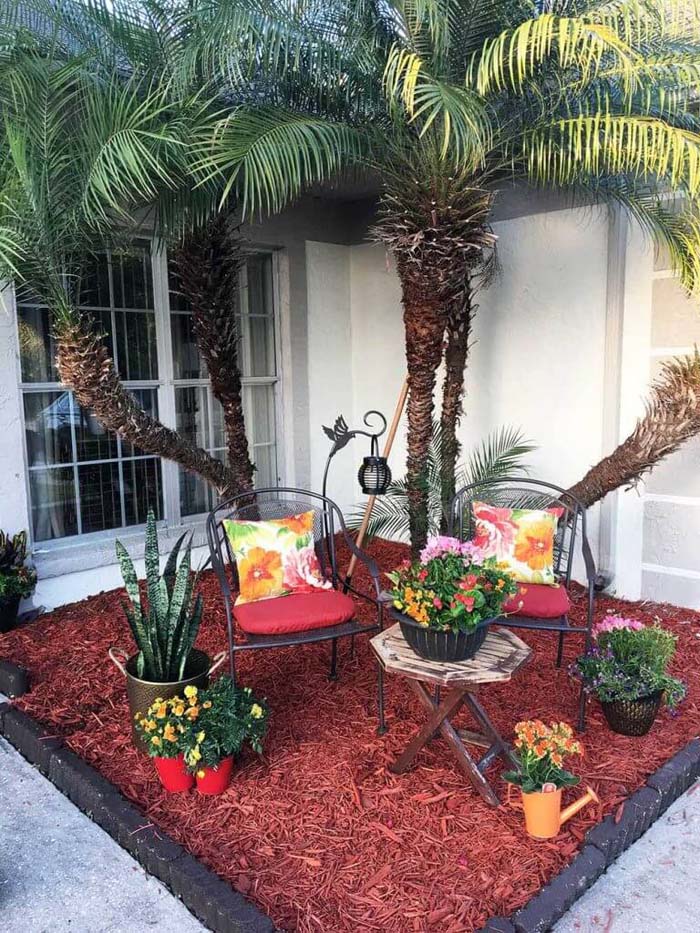 You'll take any excuse to get outside when this beautiful outdoor oasis awaits.
It's all about color — from the rich red wood chips to the vibrant plants, every item is cheerful and ready to welcome the spring.
Potted plants are a great alternative to bed-planting when you have limited space or hostile soil.
via My Design Rules
12. Birdhouse Welcome Sign Perfect for Spring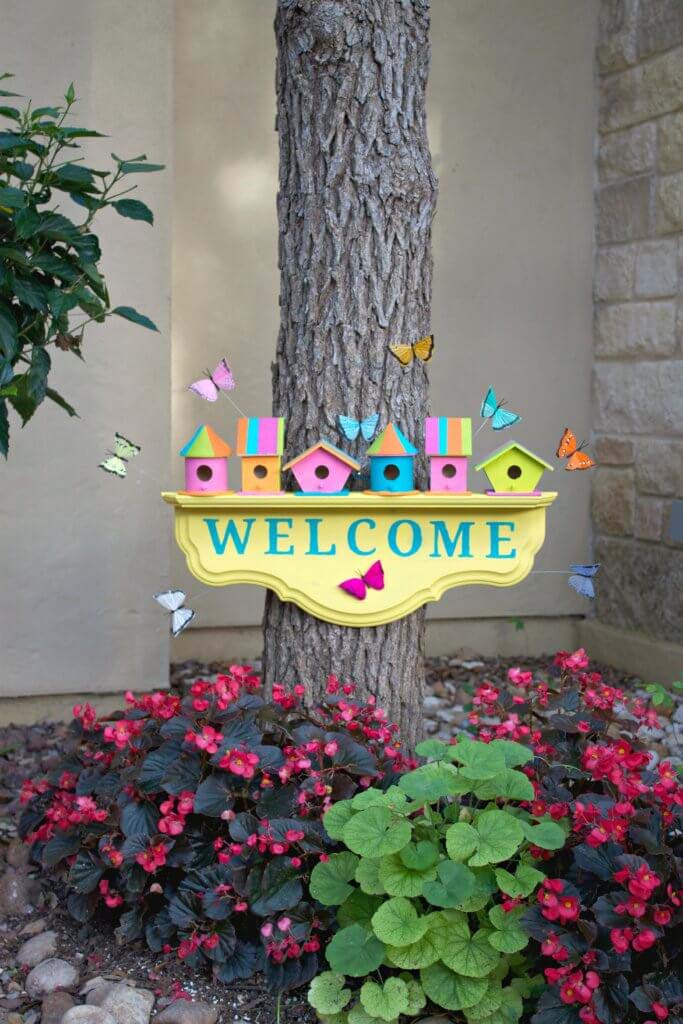 Bright and lively, this stunning welcome sign is a fun way to ring in the new season.
The nearly-neon colors pop, and the adorable butterflies add a sense of movement and excitement.
via Morena's Corner
13. Cool Tulip Yard Stakes That Make a Statement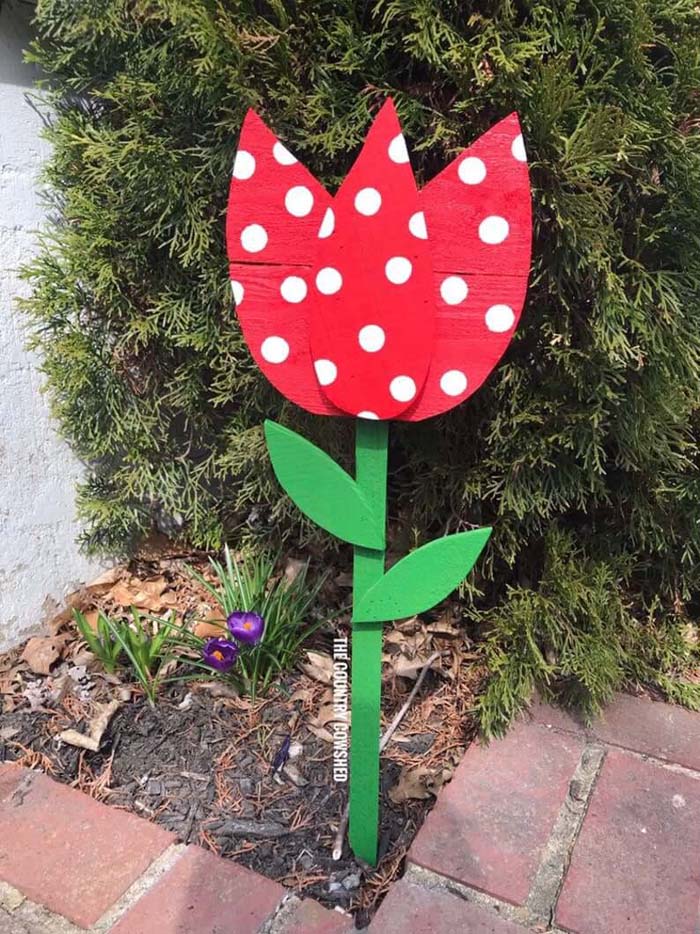 When you're short on time, yard stakes are an easy way to refresh your yard for spring.
This stake is shaped like a tulip, bringing a sense of life to your garden long before the plants are ready to bloom.
The whimsical color scheme adds a playful feeling.
14. DIY Recycled Hanging Planters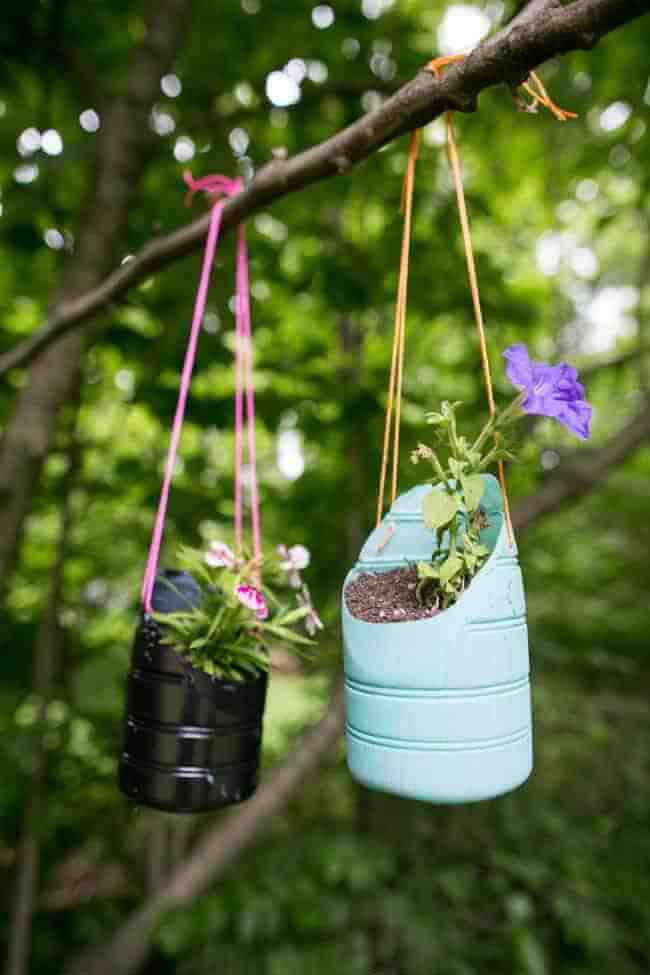 Hanging planters help protect your new plants while the soil goes through the spring thaw.
Instead of splashing out on new planters, try making your own with recycled materials.
Plastic and metal containers support weight with ease — just poke a few holes and add rope hangers, and you can suspend your DIY planters from hooks or tree branches.
via Hello Glow
15. Dollar Store Trellis for Spring Lawn Decor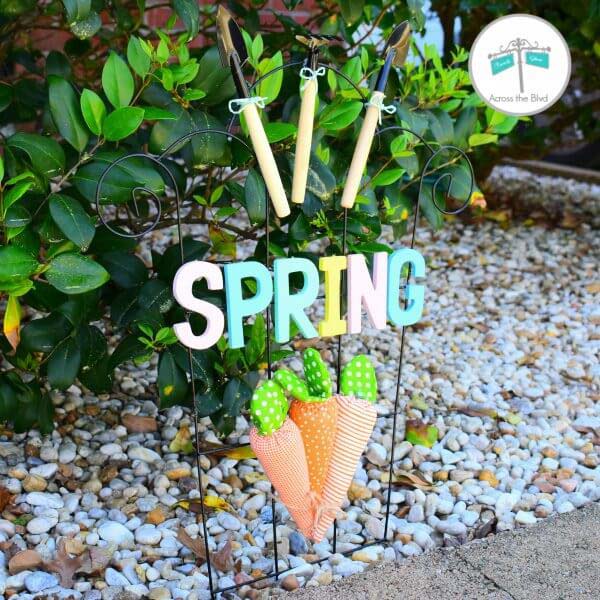 Save money on spring garden decor by heading to the dollar store.
A cheap garden trellis serves as a sturdy foundation for wooden letters, small gardening tools, and adorable fabric carrots.
Use your imagination to create a design that matches your personality.
16. Hand Painted Garden Spring Décor Sign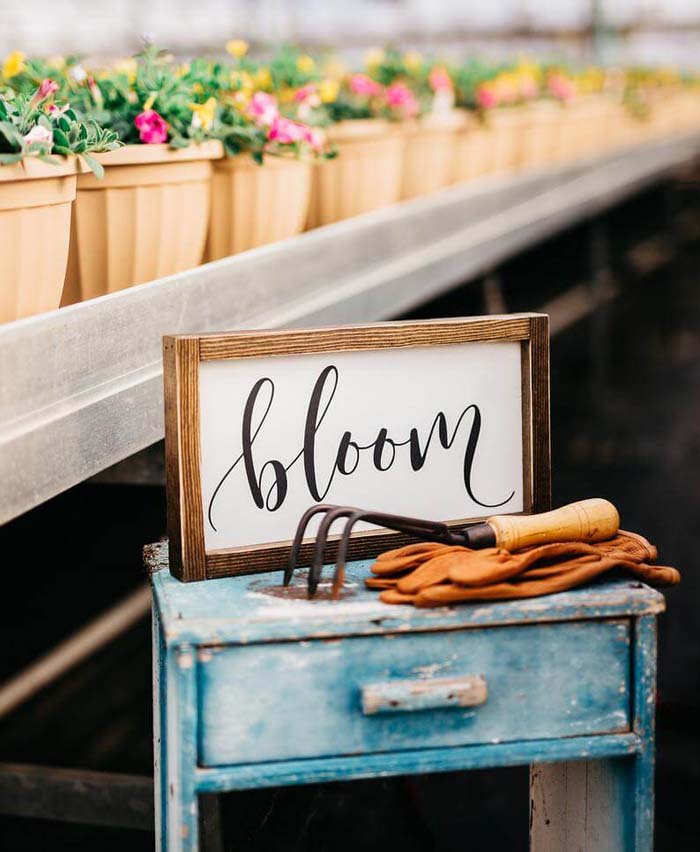 When you have a thriving spring garden, you can keep decorations simple.
This hand-painted sign is a beautiful example — the elegant script adds a touch of softness, and the simple wooden frame ties into the natural elements in your yard.
Use it outdoors on a stake or set it on a front-porch table.
17. Handmade Bohemian Sun Catcher Chandelier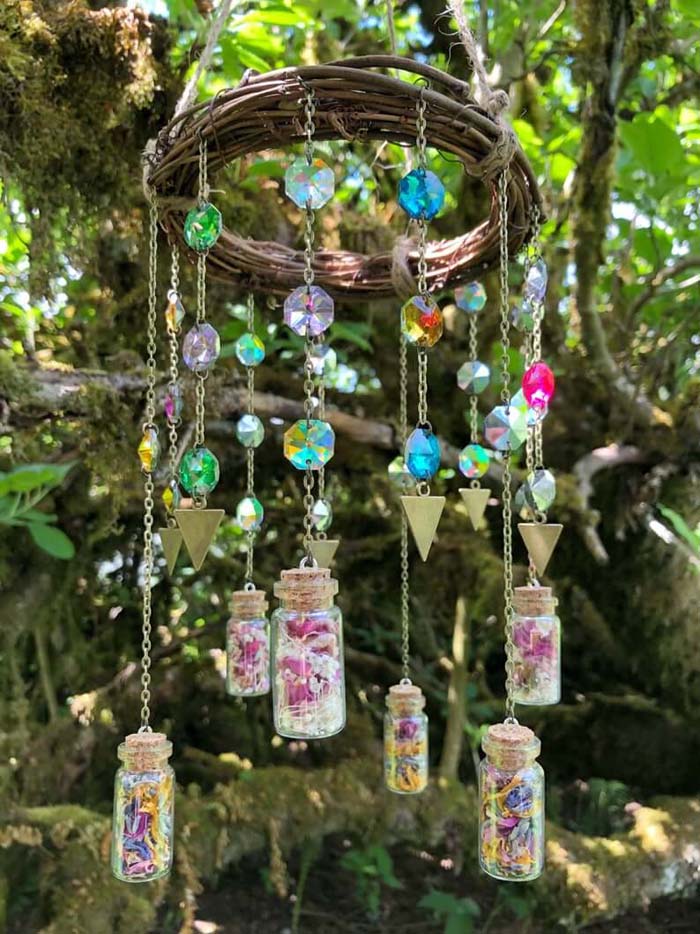 Make the most of the spring sunshine with a DIY sun-catcher chandelier. Strung with beautiful colored-glass gems, this piece is a sparkling ornament for your front porch or a tree in the garden.
Add small charms or jewels to make it your own.
18. How to Make Bottle Cap Flowers for Frugal DIY Garden Art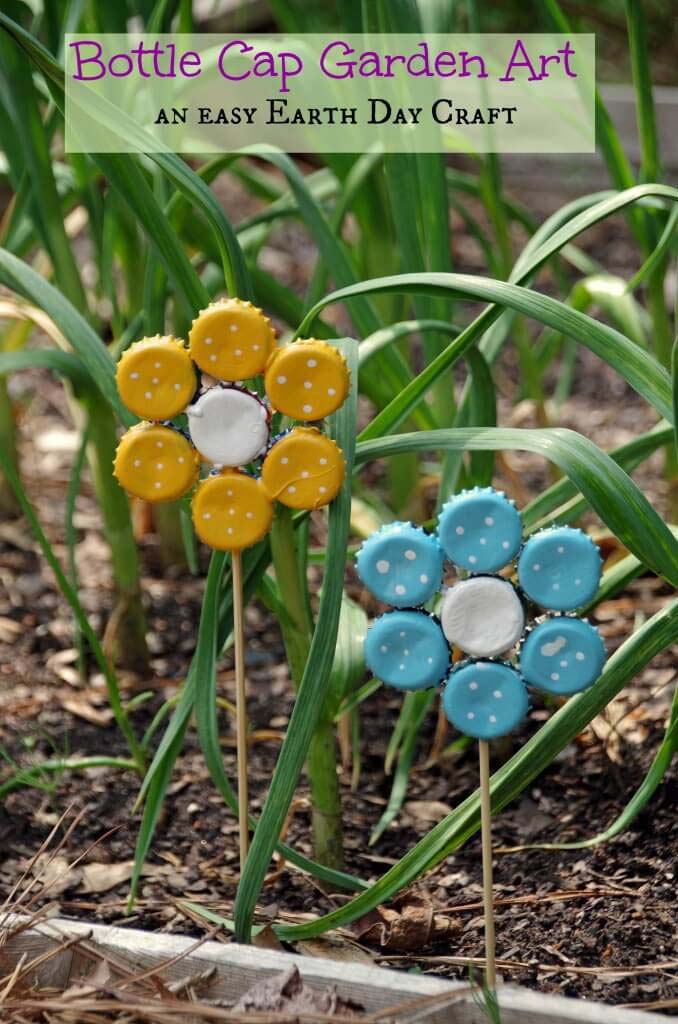 Refresh your garden on the cheap by making your own garden-stake flowers.
Each one features painted bottle caps and a wooden-skewer stake — you can probably make them with supplies you have around the house.
19. The Most Beautiful Rustic Wildflower Wreath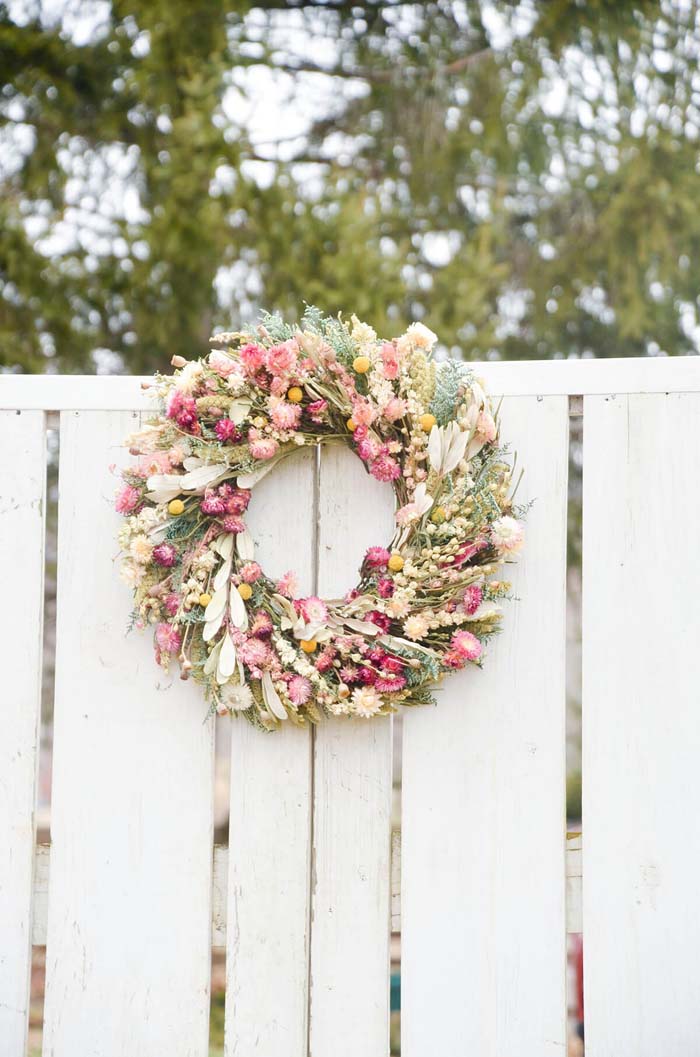 Wreaths are a lovely addition to any type of seasonal decor.
This stunning version features all of the best parts of spring: fresh greenery, bright flowers, and lush foliage.
Hang it on a fence to jazz up your garden, or put it on the front door to welcome guests.
20. The Perfect Spring Vignette Using a Step Ladder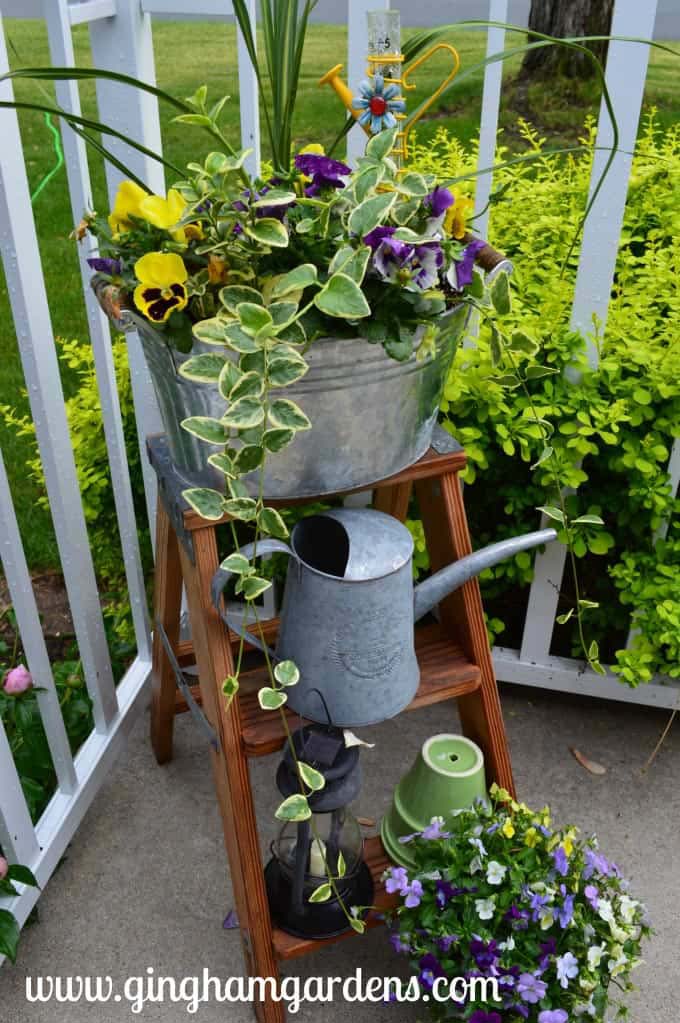 Create a miniature garden vignette with the help of a small stepladder.
Each rung can hold a plant or a piece of decor — here, a vintage watering can and lantern contrast with the bright flowers and wooden ladder.
This is a fun way to show off antique pieces or unusual decorations.
via Gingham Gardens
21. Turn Old China into a Beautiful Garden Display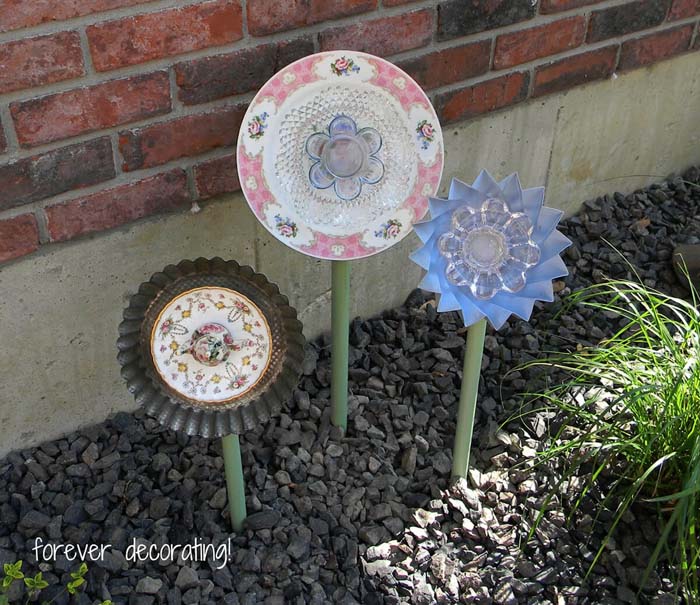 Do you have old plates that are gathering dust in a cupboard?
Show them off by gluing each one to a stake. Then, place them in your garden for a unique display piece that looks good year-round.
Plates with ridged edges resemble oversized flowers, giving your yard a whimsical twist.
22. Upcycled Metal Gate for Hanging Flowers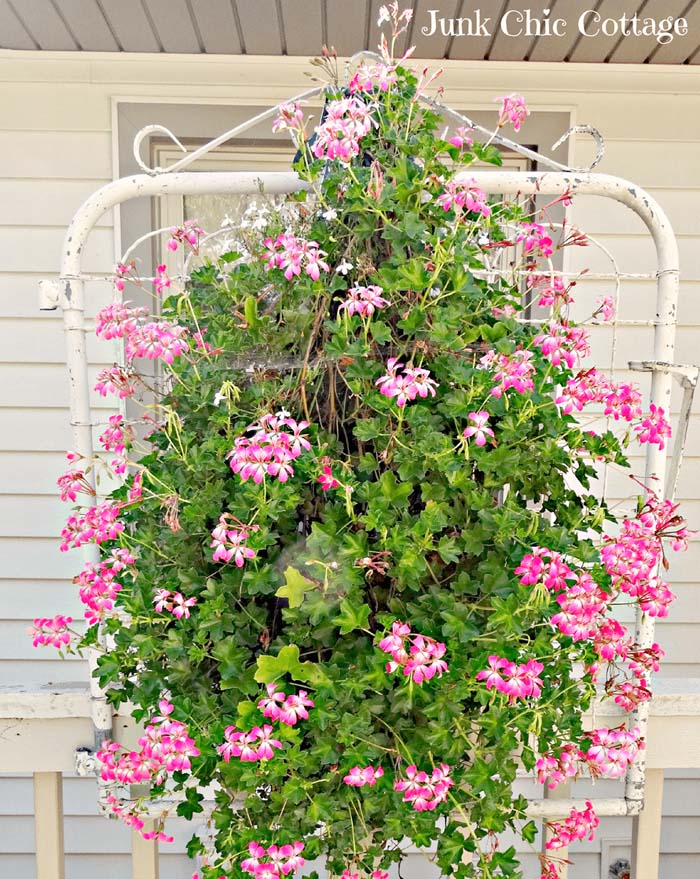 If you love creepers and flowering vines, why not swap out a traditional trellis for a vintage gate?
The antique look adds instant rustic charm to your front porch, and the imperfect surface adds to the boho-chic effect.
Mount your DIY trellis in the yard, or attach it to the porch railing for extra privacy.
23. Vintage Hay Wheelbarrow Decorated for Spring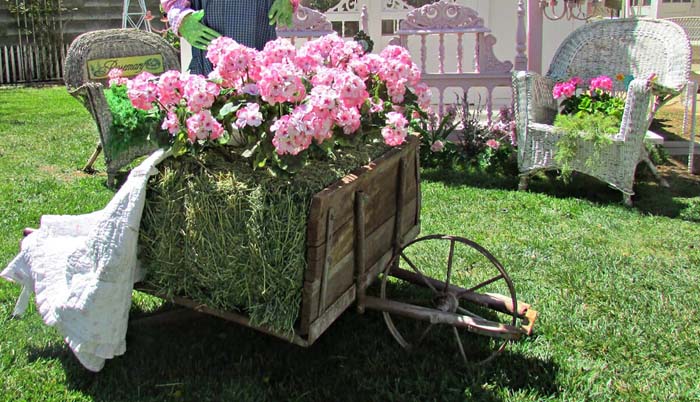 Complement a farmhouse or cottage by using a vintage wheelbarrow in your spring garden.
Fill it with hay and add a bed of flowers, and you have a spectacular decoration that will delight all of your visitors.
24. Welcome Your Guests with a Cute Flower Tower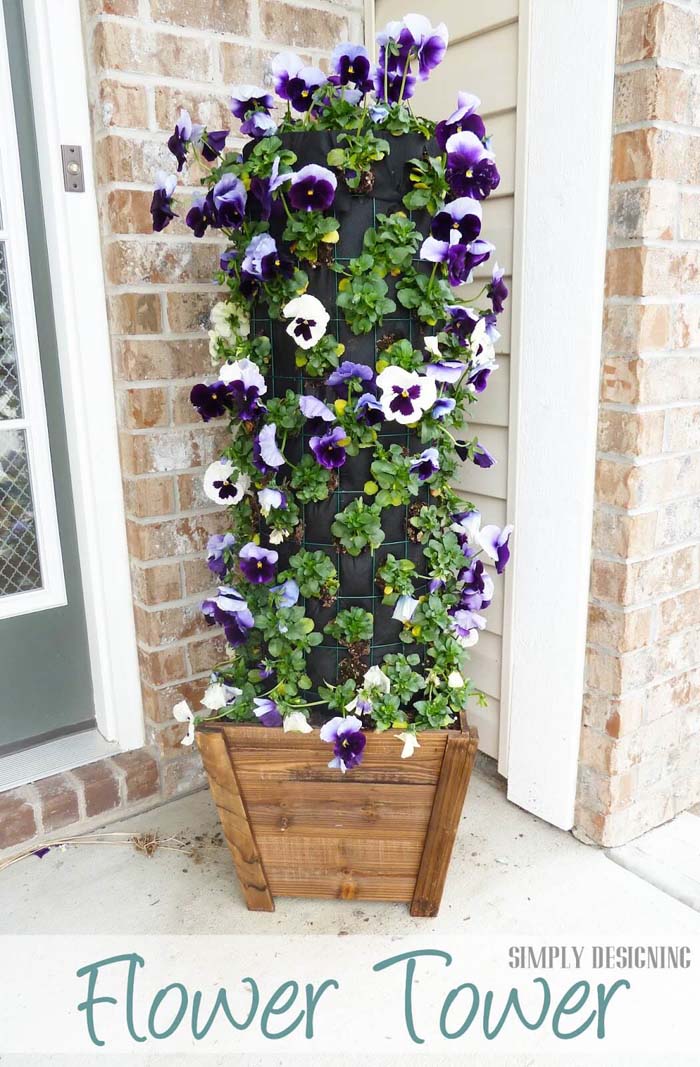 Is your front porch looking drab after a long winter?
Give it new life with a fun flower tower.
The vertical planter allows you to create a tall stack of blooms that energize your porch and set the mood for the warm weather to come.
via Simply Designing
25. Whimsical Garden Stakes to Beautify Your Garden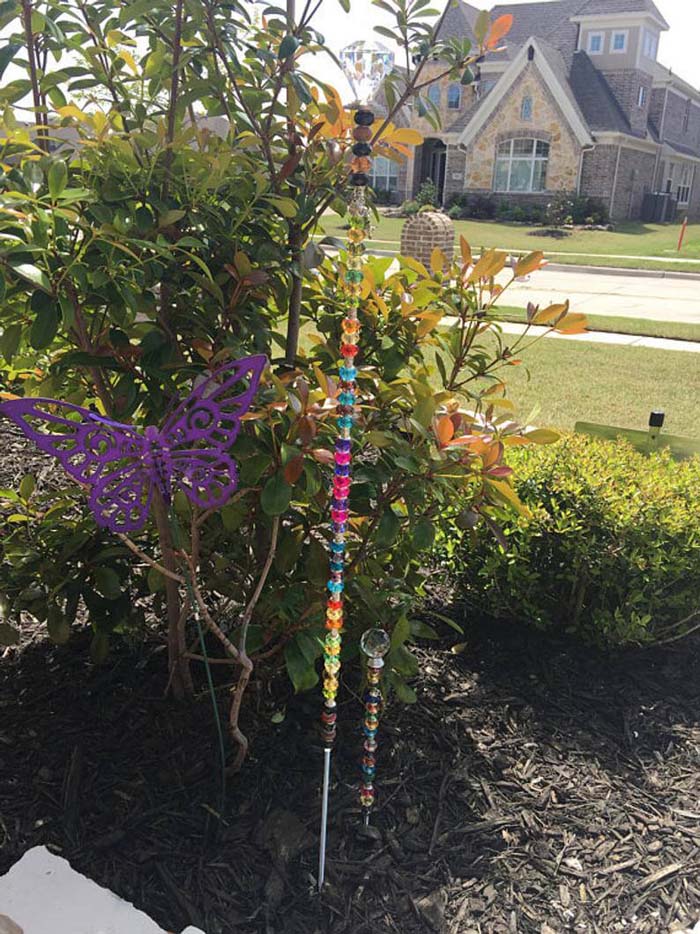 If you love bright colors and sparkling light, whimsical, crystal-studded garden stakes are a must-have decoration.
Rows of shimmering glass beads reflect a rainbow of light, making your garden feel alive and thriving.