5. Open Wood Shelving = Practical and Popular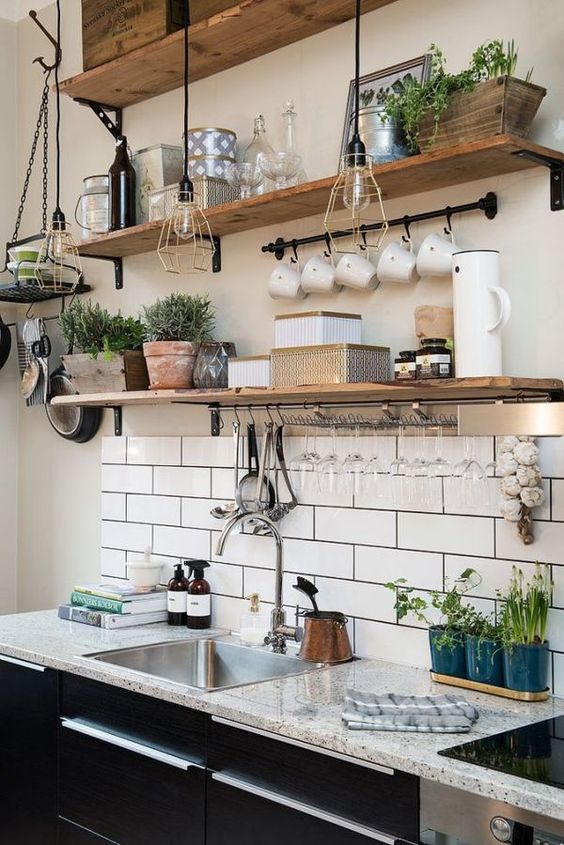 Photo: Credit
As ingenious kitchen storage solutions go, this is perhaps the most popular one for homeowners, going way back. With no other methods of kitchen storage, people would simply throw up some wood planks on the wall, throw their wares upon them, and call it good.
That's the idea here: keep it simple, practical, even traditional, and do it with your own flair for the practical.
Open wood shelving looks conventional or ordinary, and that's what may appeal to many who don't want "fancy-schmancy" kitchen storage solutions.
One advantage open wood shelving has over the hidden storage ideas: You can always see what you have and where it is at all times!