Amanda has found her food storage container cabinet was a stinkin' hot mess, so she decided to get a little organized.
I suppose if you are reading this then yours is pretty much the same, but don't worry, you are just 5 steps away from making it in perfect order again.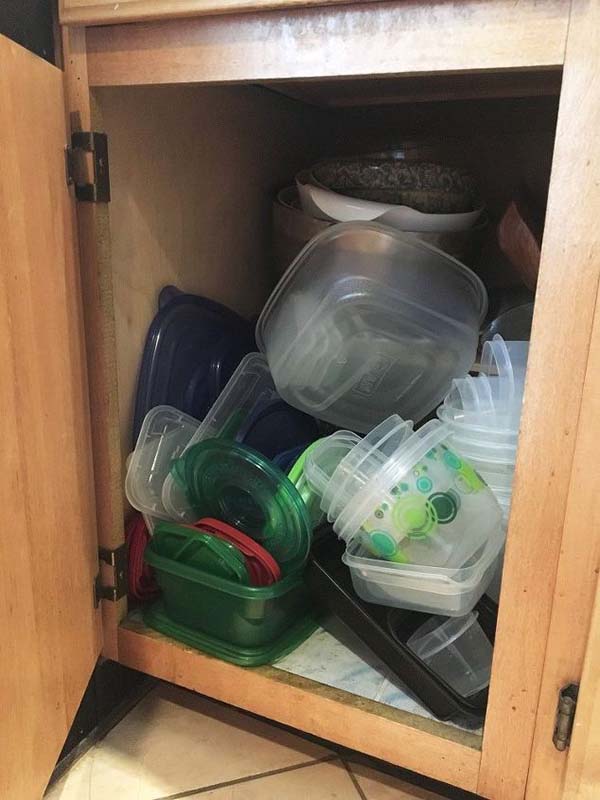 She decided to combine different methods. Most options can be found at the dollar store and will do the job.
Let's see the needed items or those that she used, but you can use whatever you have as long as it's similar to these.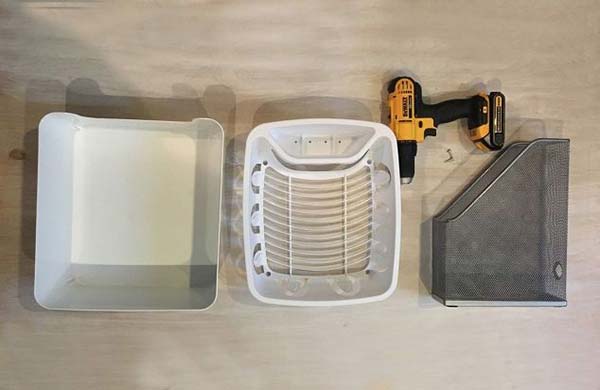 Plastic Bin
Dish Drying Rack
Office Organizer
Drill
2-3 Screws
1. Match Up All of Your Food Storage Containers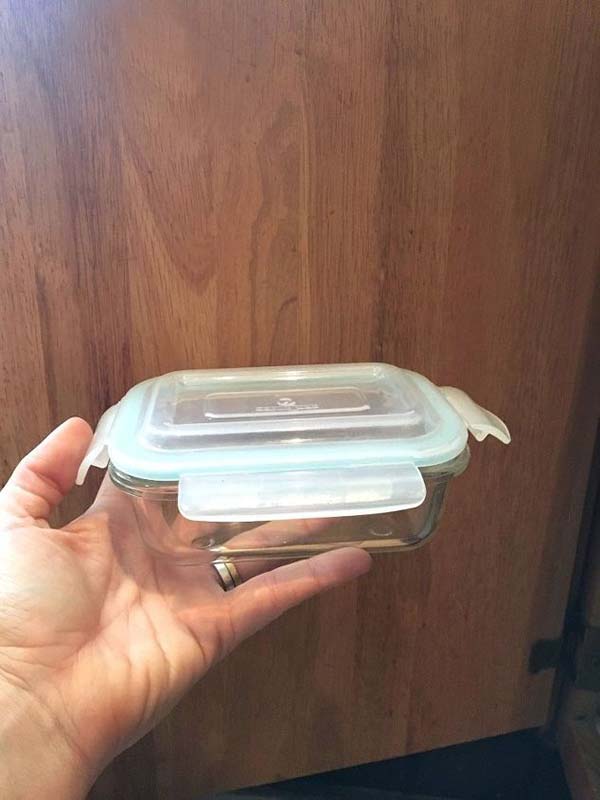 Make sure all the food storage containers you have has its matching lid… if you are anything like her you will have some random extras that can be tossed out.
Some lids she founds she had literally never seen. It's a little ridiculous.
2. Put Your Lids in the Drying Rack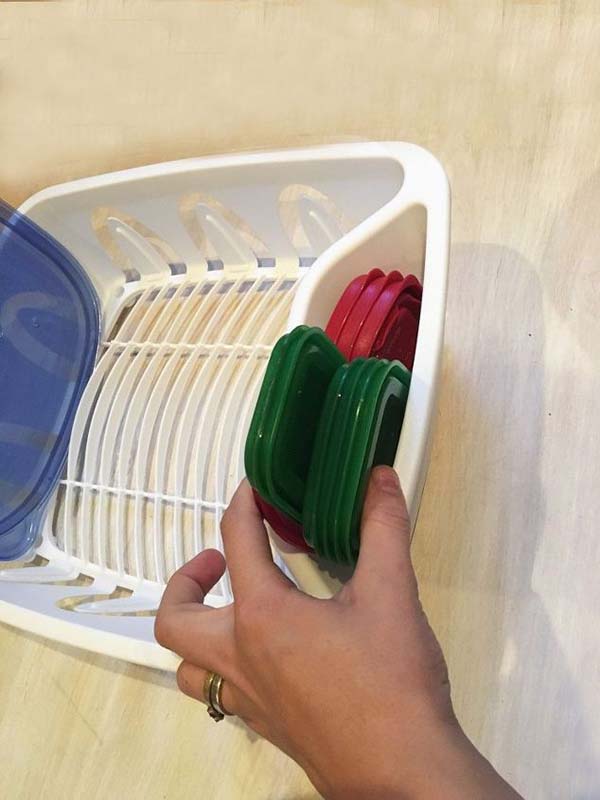 Once you make sure all of your food storage containers are worth keeping, it is time to start organizing!
First, grab your dish drying rack. Take all of your small lids and tuck them into the cutlery drying pocket.
Now take all of your other lids and place them in the plate slots.
She organized them by shape and size so that she knows where to look from now on!
3. Stack Your Food Storage Containers in Bins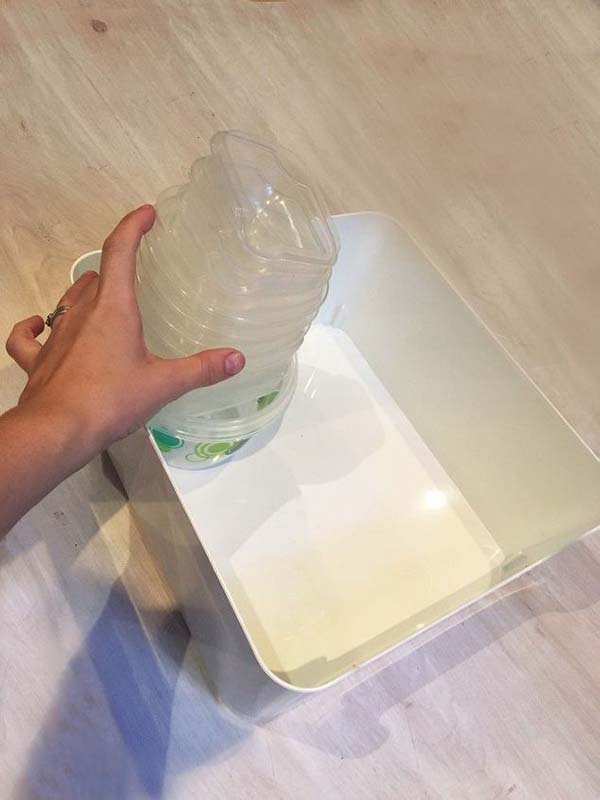 Now grab your bin(s) and stack your food storage containers in the most organized manner you can, and place them in the bin so they fit nicely but also in a neat manner.
4. Place the Rack and Bin Into Your Cabinet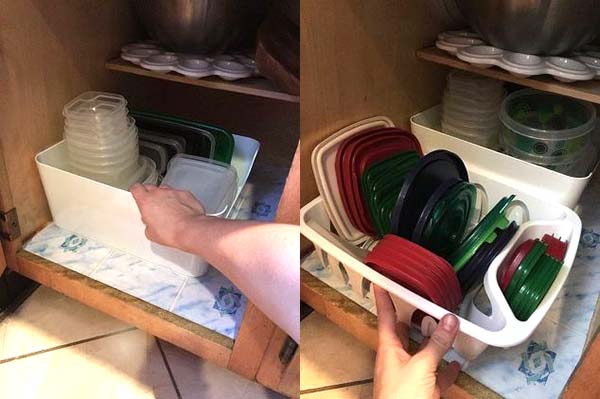 Now tuck your bin and dish drying rack back into the cabinet in whichever order you find fitting.
She lives in an apartment in Brooklyn, so she doesn't have a ton of cabinet space to spread these out as nicely as she would like, but this is already SOOOO much better than what she had going on.
5. Drill Your Folder Organizer Onto Your Cabinet Door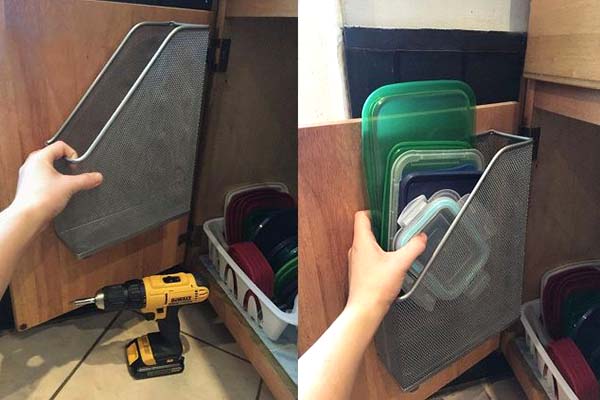 Now grab your folder organizer and a drill (and a couple screws) and secure it to the door, making sure there is clearance for the door to close without the bin hitting the items inside the cabinet.
Once it is secured in place, fill it with any extra or strange shaped lids that didn't fit in the dish drying rack.
Look at all that beauty! I am seriously so pumped at this simple and cheap fix!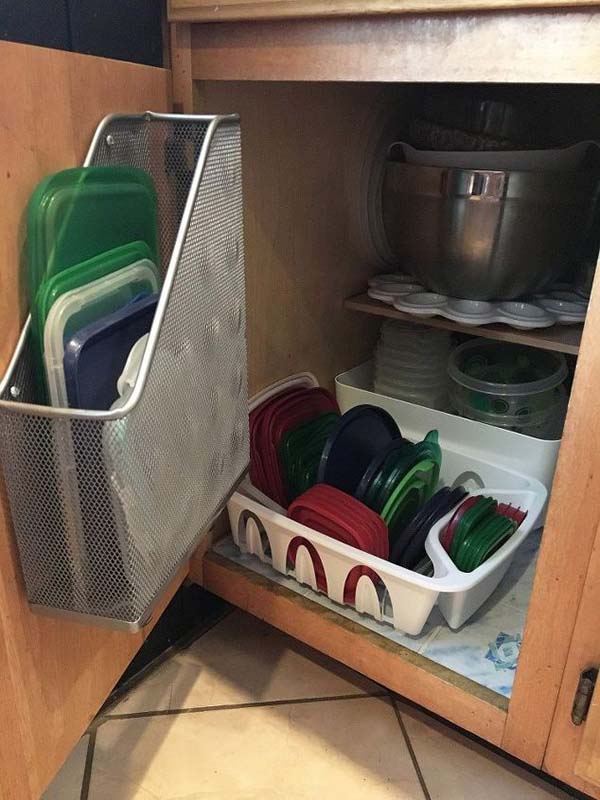 Of course you could just use several bins to store both lids and containers, but I kind of like that each lid has it's own little space.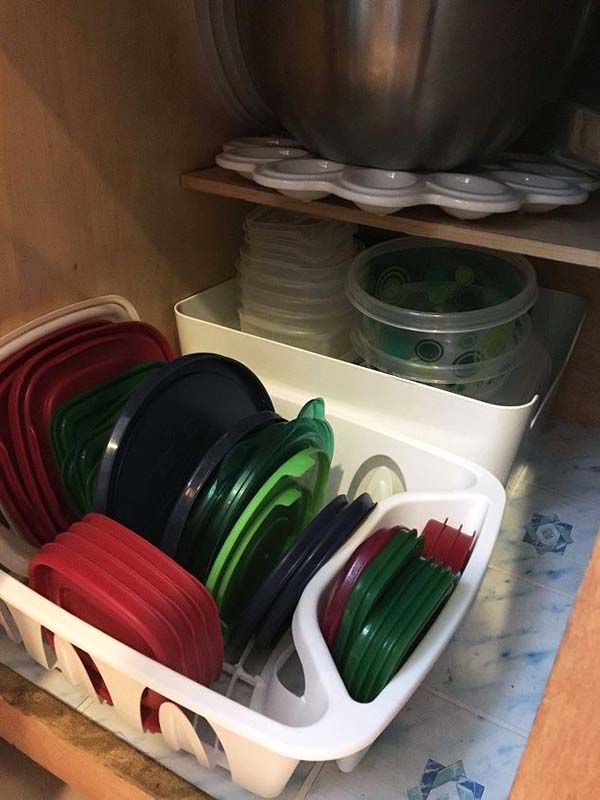 As you can see there is plenty of clearance for the door to close with the desk organizer attached.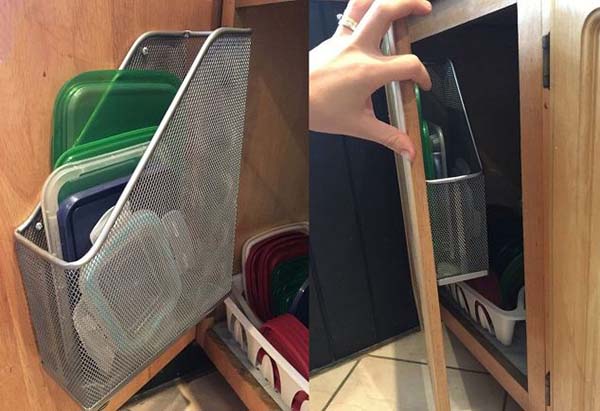 I'm sure that you don't have an excuse now for a messy kitchen cabinets.
Pay her a visit to get more great ideas: www.hometalk.com